Our laundry room has been the most neglected space in our home since we moved in. I had always intended to make it pretty and functional, but so many other projects took precedence.
The one regret I have with this space is not having done a pocket door. It just never occurred to me when we were building to ask if that was possible. We have a "modern" sliding barn door – it's okay, but not my favorite style. I actually think narrow swing doors would have been so pretty too. I also wish we would have painted or wallpapered the space prior to moving in. The washer and dryer leave no room to get behind them and we'd likely have to unhook them to paint or wallpaper. I don't know if it's worth hiring a plumber just to do that.
Let's take a look at the before photos of this space: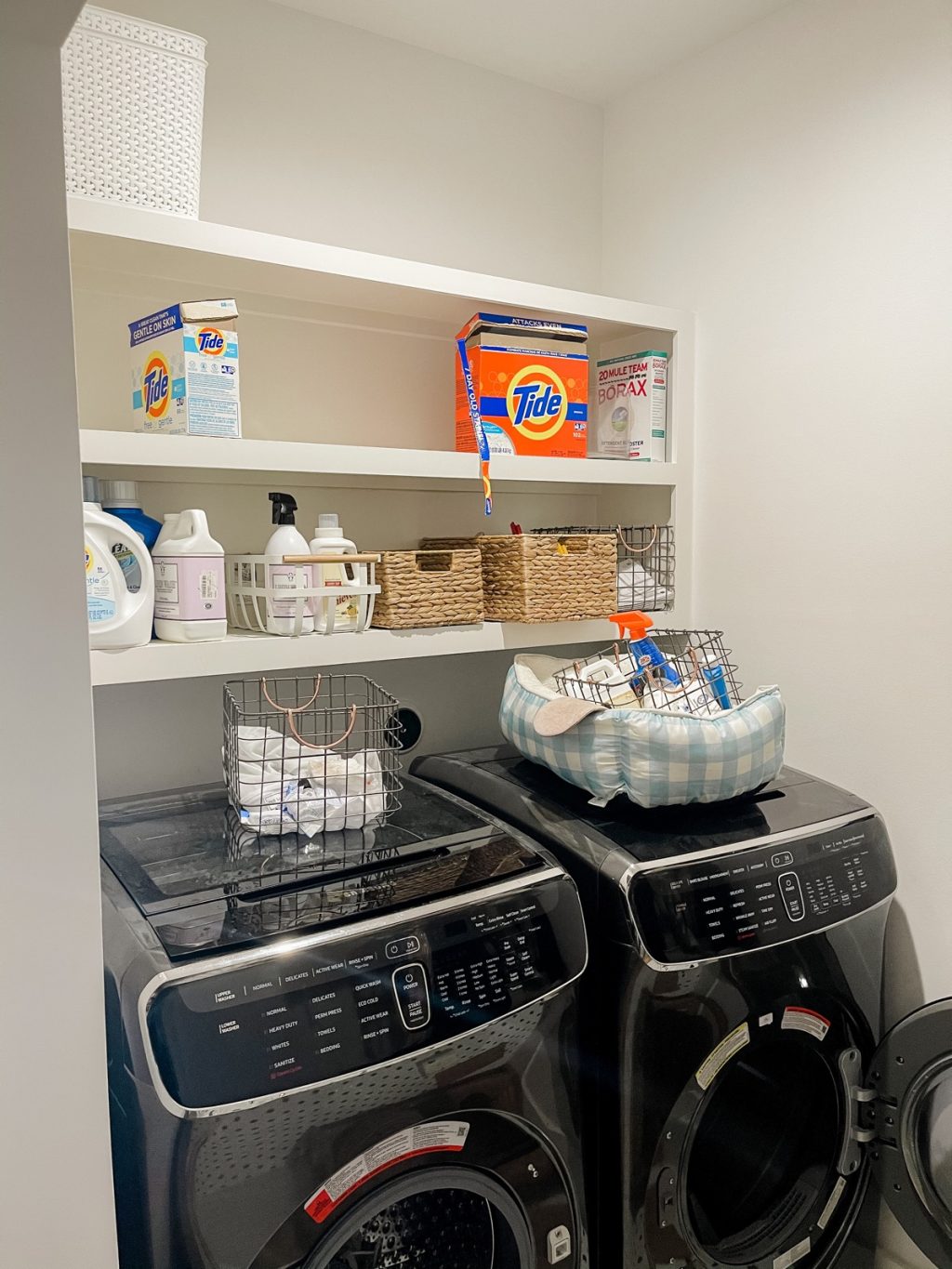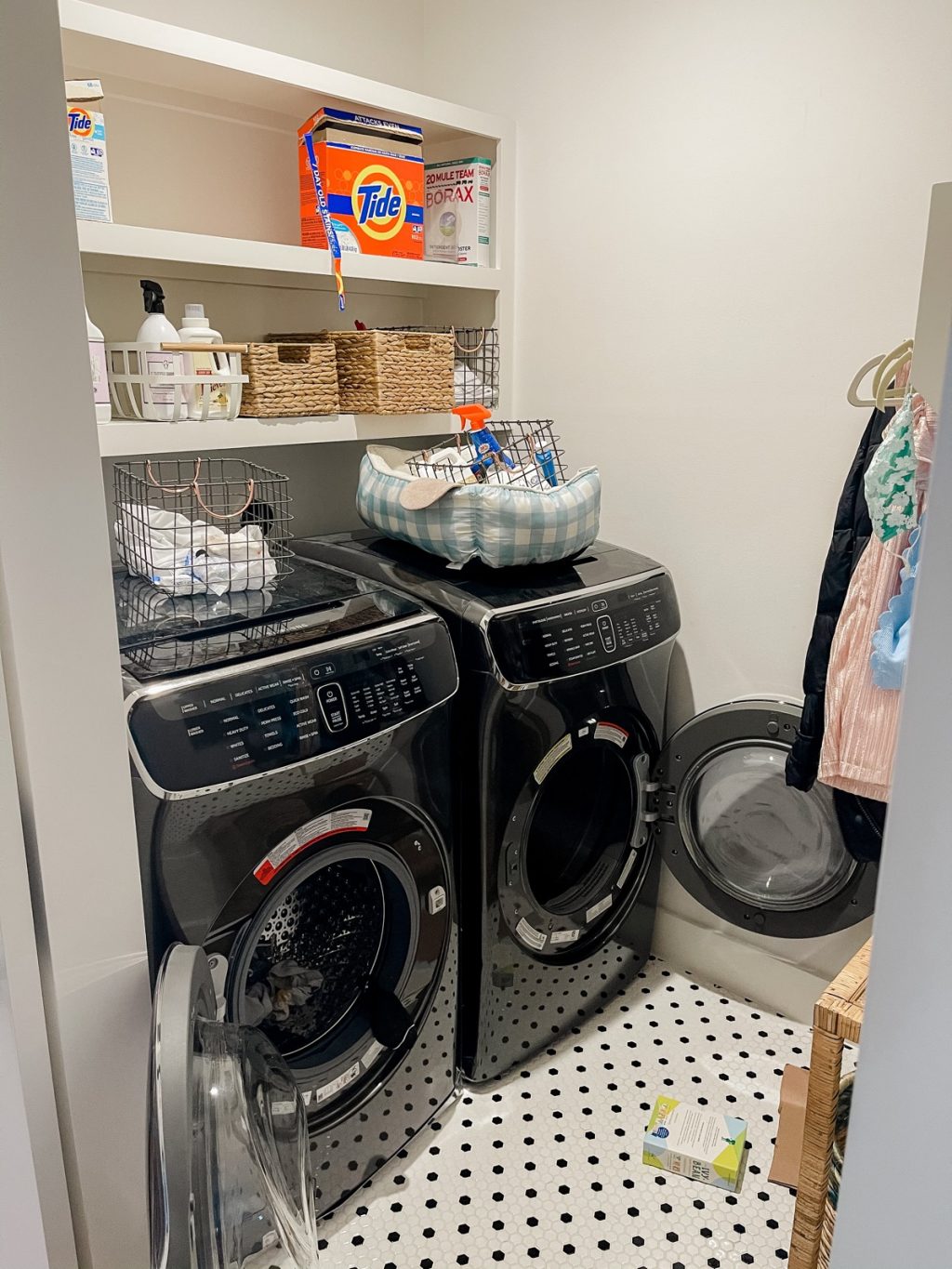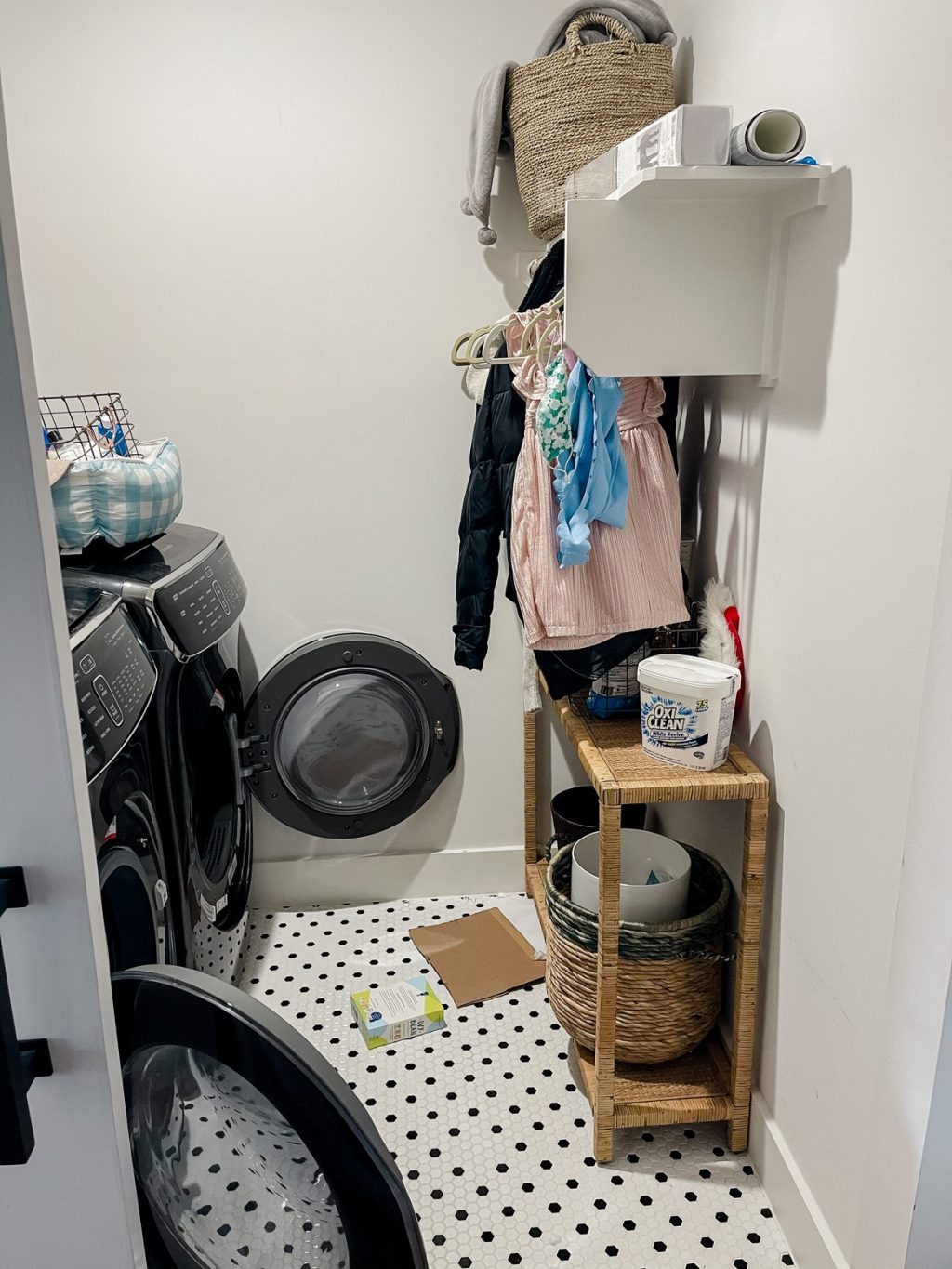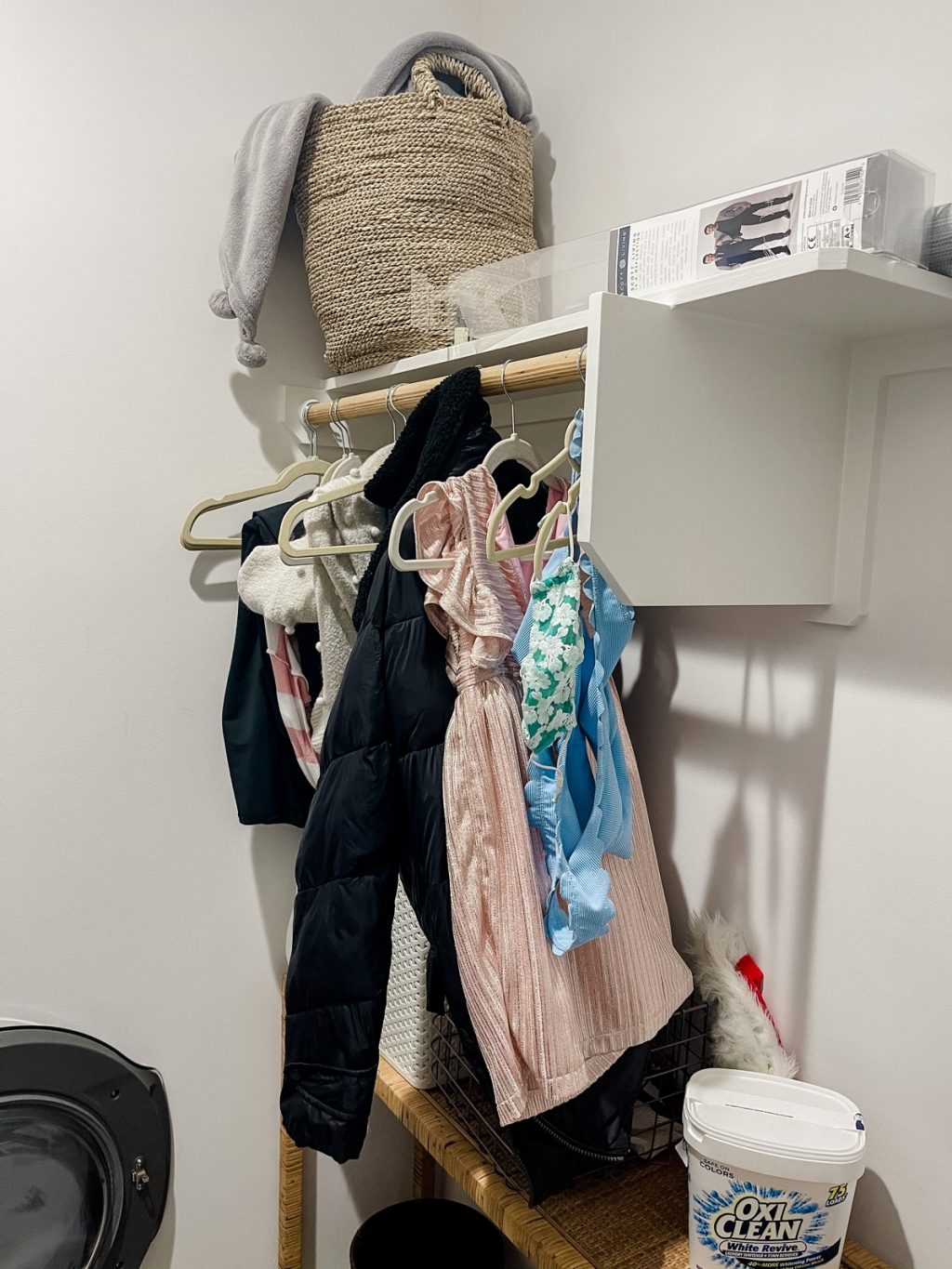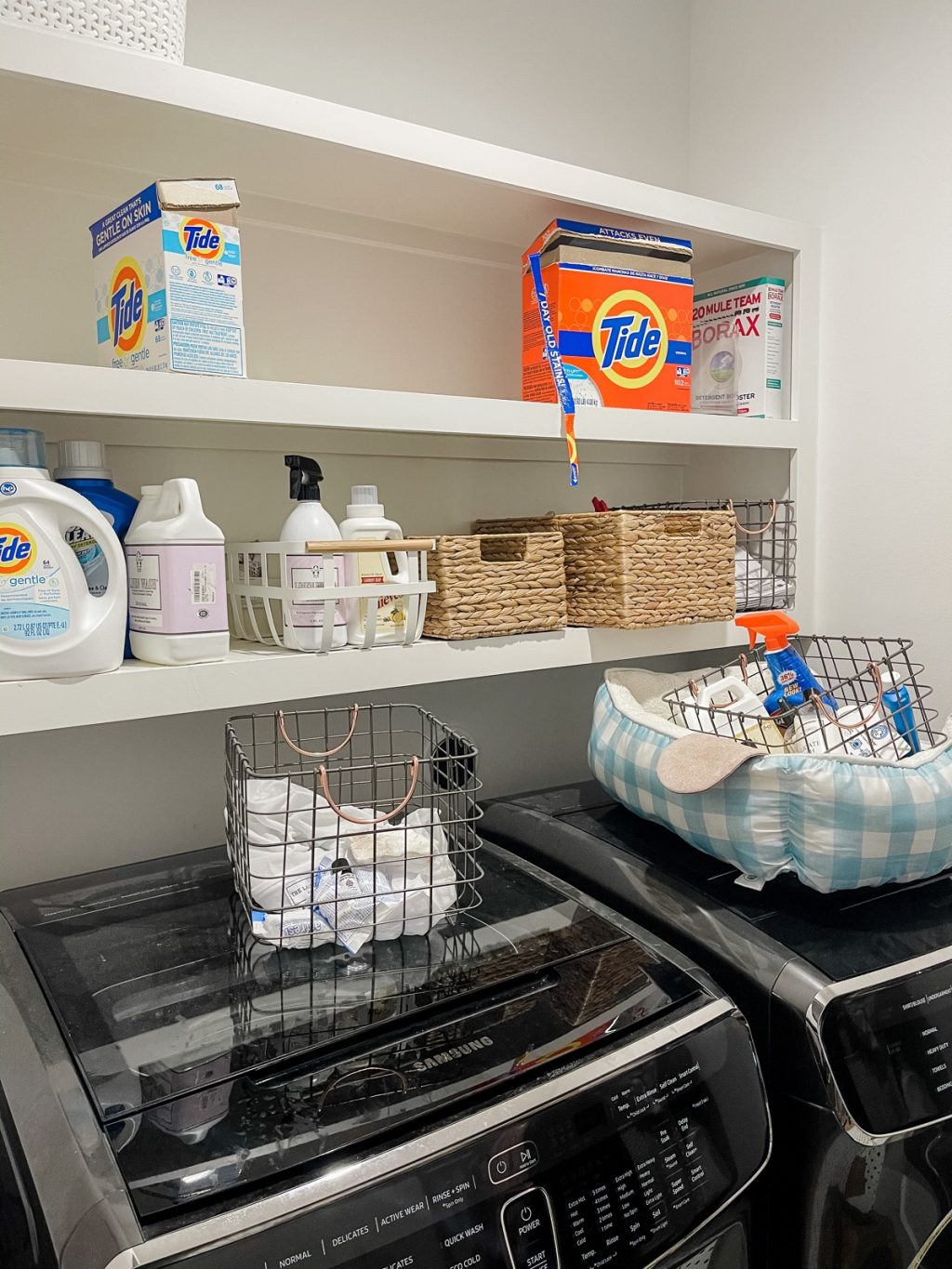 As you can see, it was chaotic in there. Nothing was organized and it was visually so messy and cluttered.
I purchased some more hyacinth baskets and pulled these white baskets from our pantry to coralle like items together and make the space look more streamlined. I also love these cane baskets!
I also purchased these cane carafes to hold liquid laundry detergent. I love how they look and they're so functional too!
I used scalloped glass containers to hold some decanted laundry powder (I found some similar ones here).
You can read all about my favorite laundry products and detergents, here.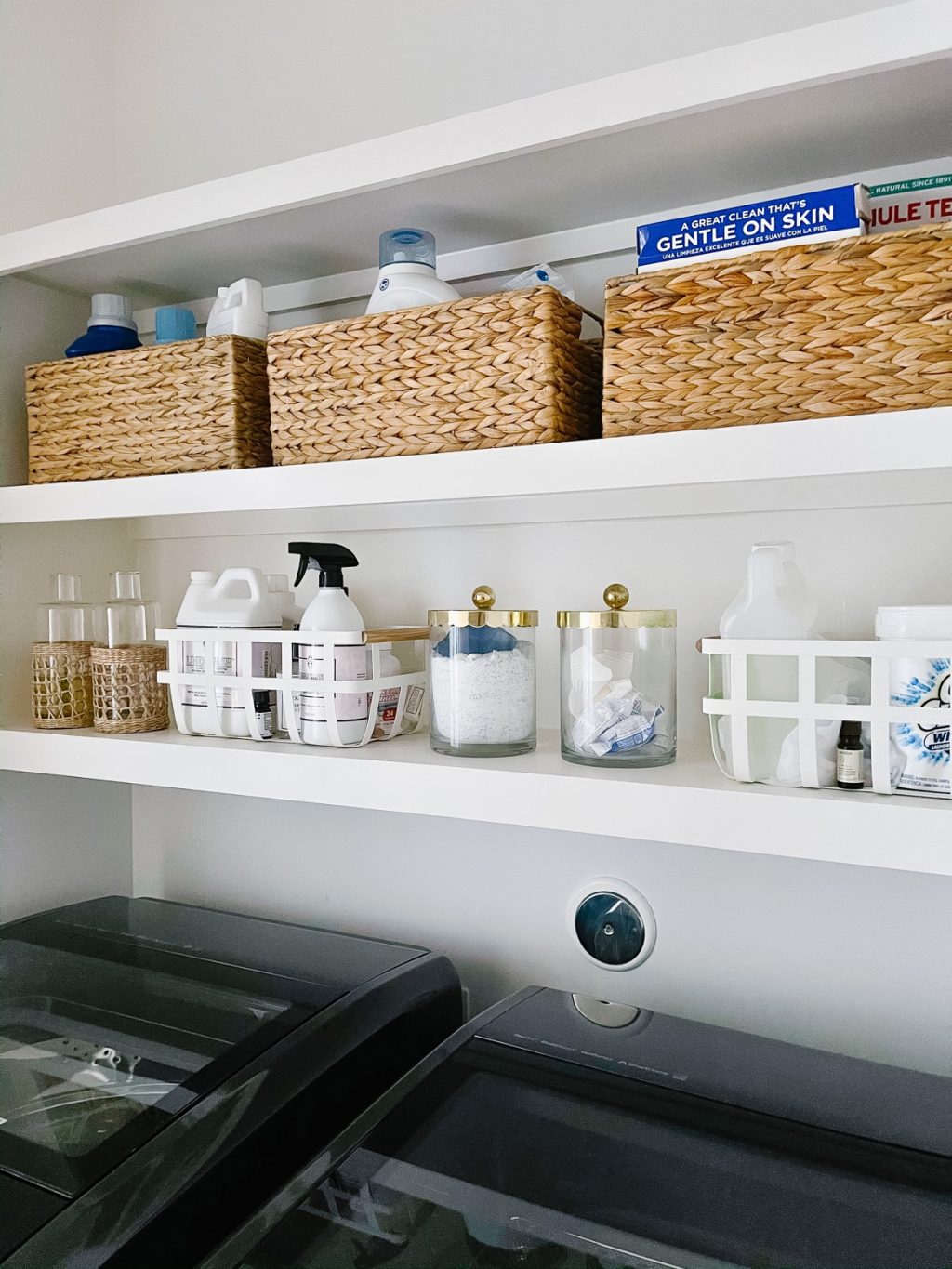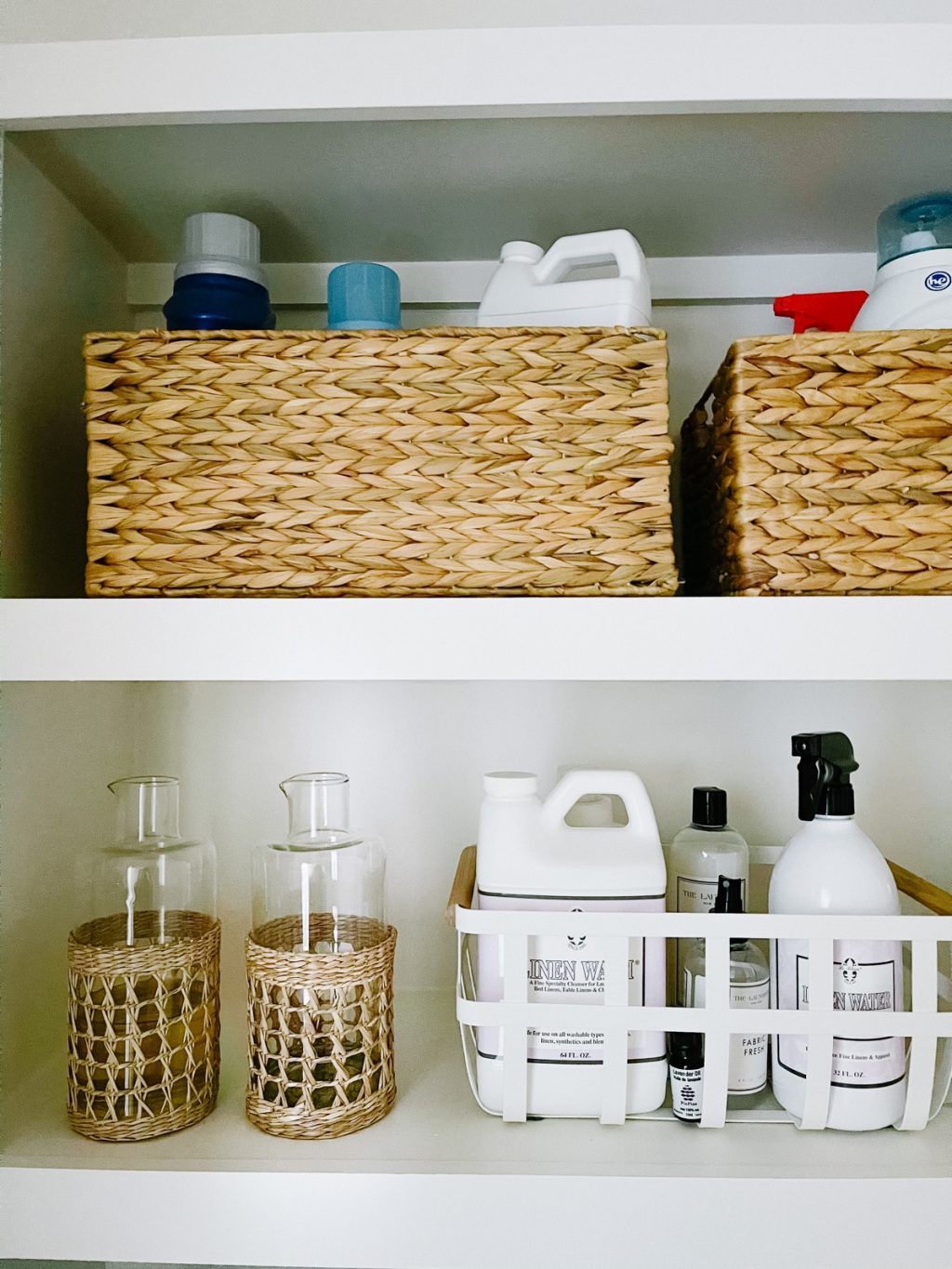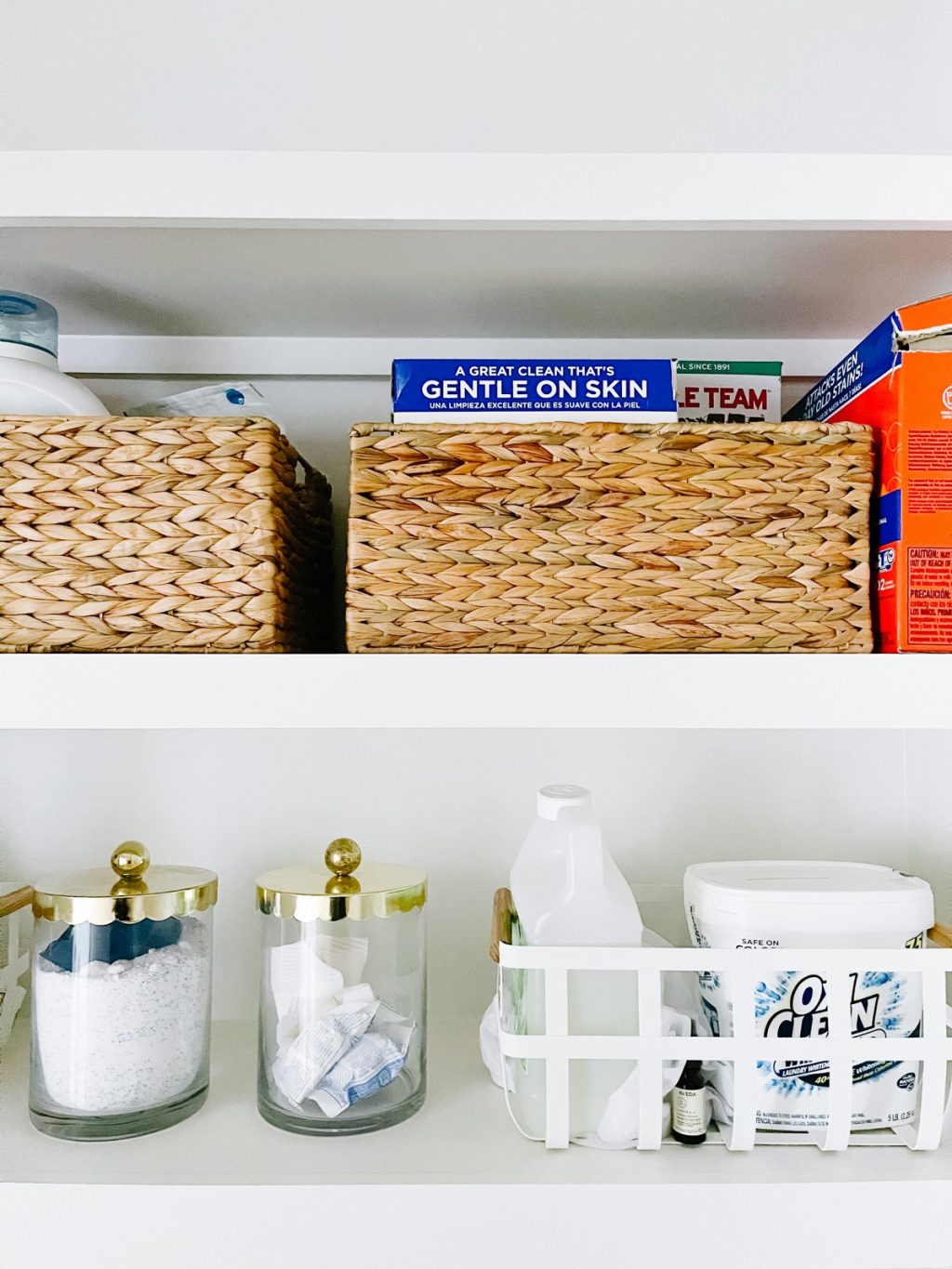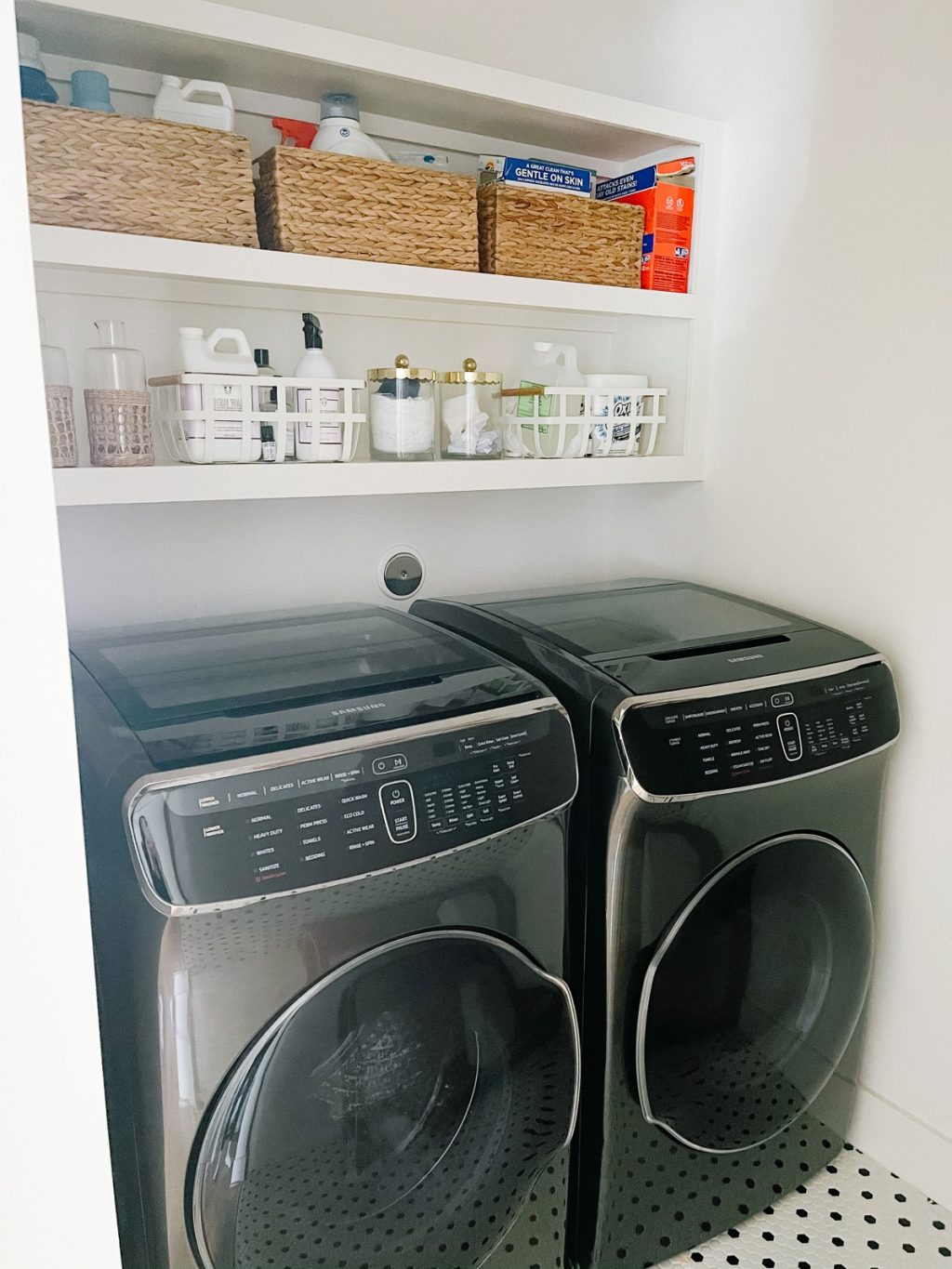 I have this narrow rattan console table in our laundry room – I love to use it to store the bins I use to separate our clean laundry. It's slim and doesn't take up too much space – this is key because our laundry room isn't huge.
I also have this white trash can with a lid in our laundry room – I love how slim it is – and we use it all the time.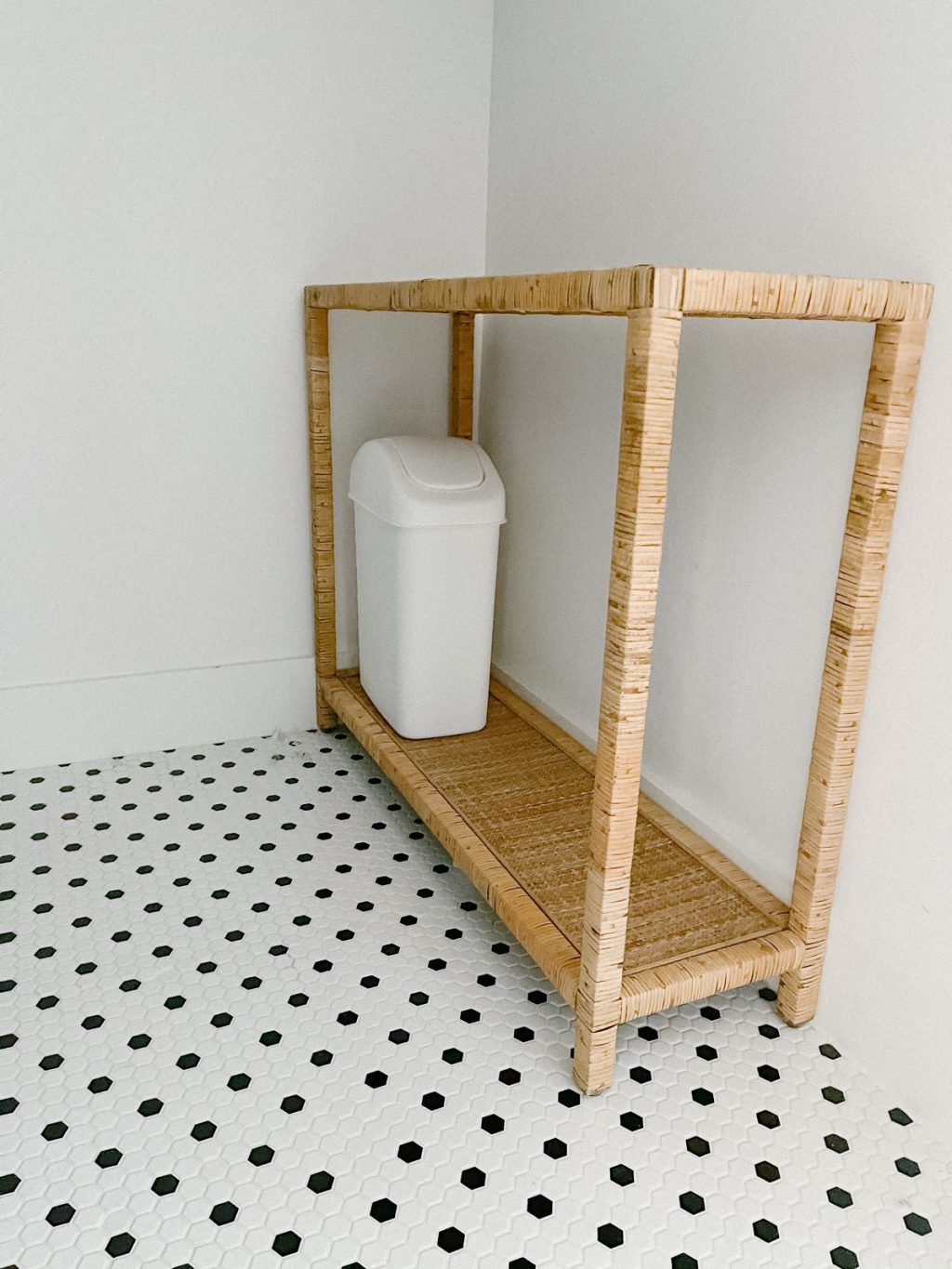 Our black and white tile is here and the oyster prints are here. You can find the acrylic frames here.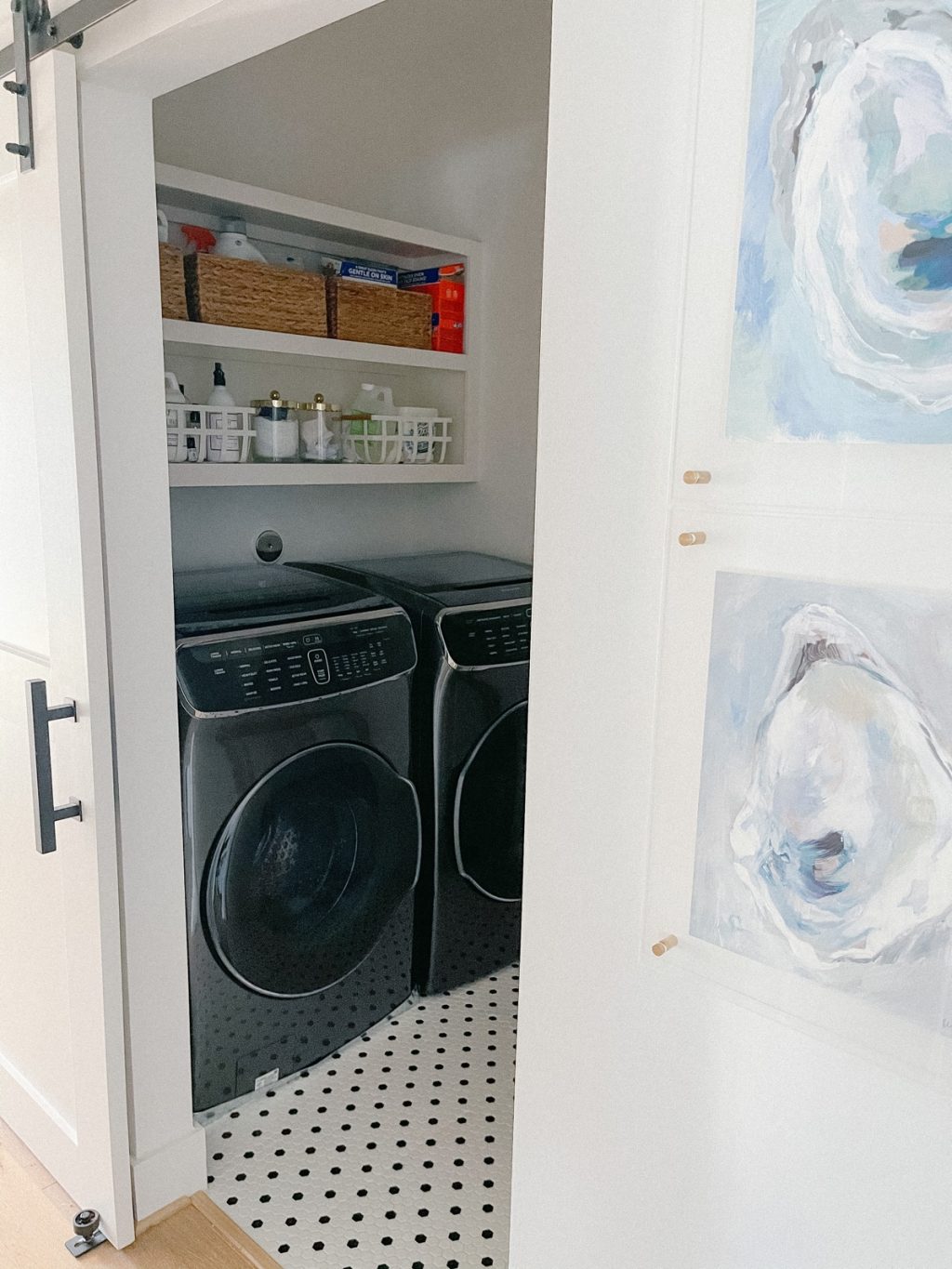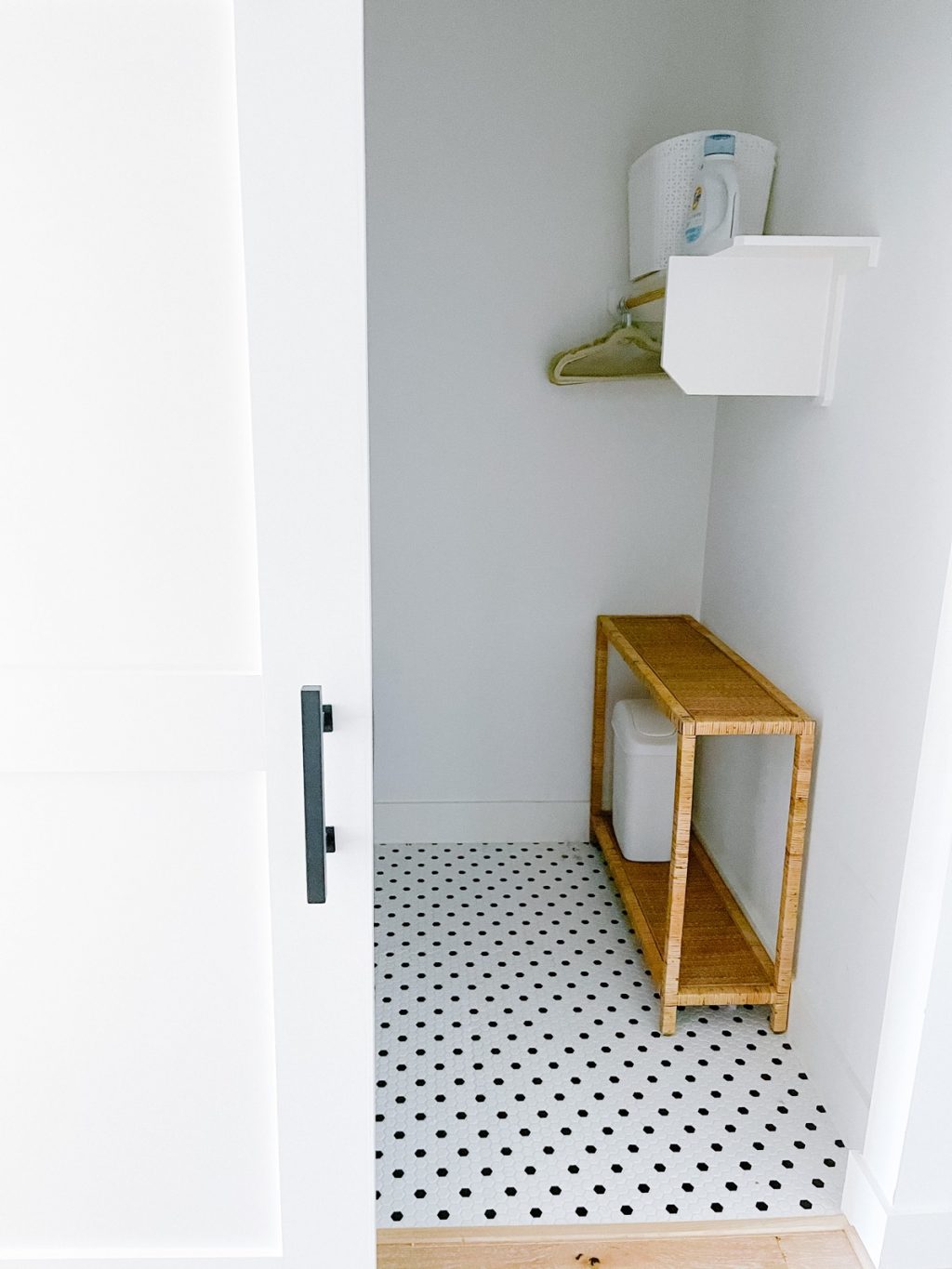 I feel so much happier every time I enter this space now! Having everything organized and visually styled makes the never-ending task of laundry more enjoyable.
SHOP THE POST:


Shop the Post