I didn't know what I wanted to write about today, but fate made the decision for me. I woke up this morning with a massive pimple on the left side of my chin/jawline area. It was one of those big, red, inflamed hurty, "under the skin" ones. I will preface this entry by saying that nowadays, it is rare for me to get pimples. However, I used to have major cystic acne on my chin/jawline area. So major, that some days I didn't even want to leave my house. It was the kind of acne that was painful, difficult to cover, and most of all I was embarrassed about it, and didn't understand what was happening to my once clear skin.
I am also going to preface this entry with a disclaimer: This is how I, personally, got clear skin. I am not saying my method will work for everyone and every skin type, I am just saying this is what worked for me and my skin. I truly believe in the products I use, and I want to help other women achieve clear skin, because I know the pain of having skin that hurts, throbs and aches with acne.
I was fortunate to only have acne on one area of my face, but it was difficult to deal with nonetheless, especially since I had clear skin throughout my teen years. It was from the age of 20 to about 23 that my skin was at its worst. It was as though one day I went from having clear skin, to a chin full of lumps that never seemed to go away. It took me a long time (and countless products) to find something that worked for me, but here is what finally made my skin make peace with itself:
1. Birth Control Pill A lot of women who have acne find that birth control pills can assist with clearing skin. I was actually on the pill on and off during the time I had acne (and perhaps the on and off nature of my taking it, and switching brands is what contributed to my acne). I truly believe finding the right birth control pill can help most women get clearer skin. Right now, I am taking Yaz, and I do believe it helps to keep my skin clear and helped rid if of cystic acne. I was on Alesse before that, and that pill brand also helped my skin get on the "road to recovery," so to say.
I am not a doctor, and cannot recommend that women take the pill for their skin, but if it is something you are open to, speak with your doctor and explore your options. Birth control pills balance your hormones. The type of acne I had (in the chin area) is typically referred to as "hormonal acne," so for me, regulating my hormones was a must.
Please keep in mind I am not promoting a certain brand of birth control pill-every body responds differently to different hormone combinations, the brands above are just ones I've used when my skin started to noticeably improve.
2. Proactiv Refining Mask
I started to use the entire Proactiv 3-step system out of desperation when my skin was at its worst. I used all 3 products twice per day (morning and night) and I found my skin was extremely oily because I was drying it out so much- it began to overproduce oil. I had to switch to using it once per day (in the evening).
Eventually, I dropped the entire Proactive line EXCEPT for the phenomenal holy grail of an overnight pimple treatment, the Refining Mask. It is a sulfur-based mask that literally sucks the oil out of your pimples overnight and improves the overall look and size of the pimple.
Now, I use the refining mask before bed (sexy, I know, my husband loves it!). Anytime I "feel" a pimple "coming on" or in areas I used to break out, I dab a tiny dot, let it dry, and drift away knowing that I'll (more than likely) wake up pimple-free.
Anyone with acne (or even girls like me, who want to use a product preventatively) should own this mask. You can buy it separately at Proactiv mall kiosks or online.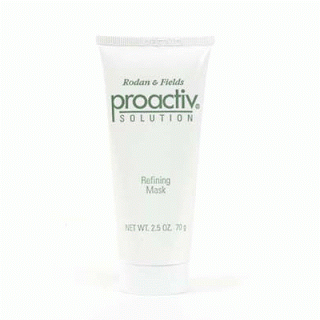 3. La Roche Posay's "Effaclar" Line
This product line is a savior for acne prone skin. IMO it is the messiah of skin care for acne. I was introduced to this line by a dermatologist. After I started using this product line, I never had to see a dermatologist again (keep in mind: I was on birth control and using this line simultaneously, I cannot speak to the line used without medication, however, I still believe it helps keep skin more clear than birth control alone).
I use their face wash, either this one (a foaming gel), or this one (a foaming cream). I prefer the gel, but both are very good. I find the cream makes your skin feel more squeaky clean than the gel, almost too clean.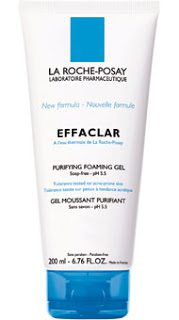 The Effaclar A.I.Targeted Breakout Corrector is THE must-have product from the line. This treatment is like a miracle, in a tube. I use it both to treat any existing pimples, and preventatively at night in "vulnerable" areas. It helps reduce redness, swelling and even helps with post-pimple scarring. I recommend using this product at night before bed, and if you have a pimple, you can wear a tiny bit under makeup for daytime.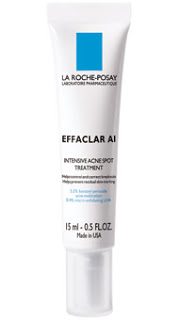 4. Neutrogena Acne Stress Control Foaming Cleanser
I use this cleanser either on its own, or in combination with my Effaclar cleanser (yes, you read that correctly, I mix them when I wash my face- not everytime, but most times). I also believe this product has helped my skin incredibly. I once used it for at least 6 months on its own instead of the Effaclar, and my skin was just as clear. I like the pump dispenser, and it doesn't smell offensive (neither does Effaclar). It makes my skin feel fresh and removes my makeup. I use it both morning and night. It is more affordable than the Effaclar cleanser, so I would try this product before Effaclar if you are on a budget. I have not used the other products from this line, so I cannot comment on them (they also have an exfoliating scrub, cleansing pads, etc.)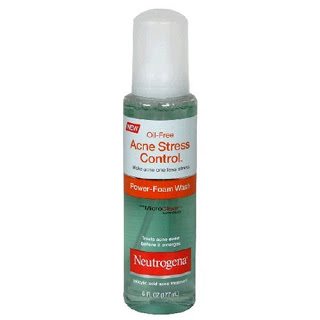 I truly hope this post helps someone who's skin is going through a period of transition (that is what I called my years of breakouts, since it was so atypical for my skin). My skin isn't "perfect" now (who's is?) but it is very manageable, and most of the time (aside from today) stays pretty clear, and I am so thankful I found a routine and products that work for my skin, and I wish the same for each and every one of you struggling with acne.
If you have any questions about my routine, additional product questions, or you'd like to share what method worked for your skin, please leave me a comment below.
As always, thank you so very much for reading!
xoxo,
Veronika