Hello my lovely readers! I've been posting like crazy today to catch up on some of the posts I should have posted last week. Before I begin my weekend haul, I wanted to post pics of the gorgeous beach bag I got on Black Friday from Zingara for our upcoming vacation.
Isn't it gorgeous? I absolutely fell for the pretty purple color and leather straps: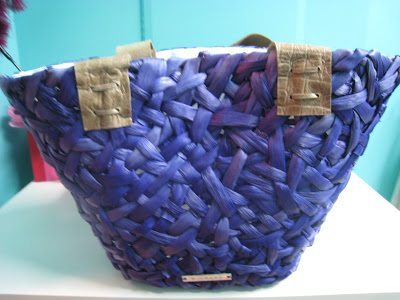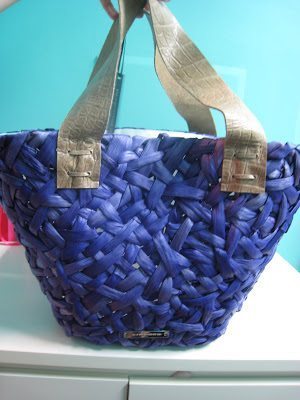 Last week, I ordered a dress from Lulu's for our vacation that I thought would be perfect for a tropical setting. Well, it came in on Friday, and it is so gorgeous, that I will probably wear it for my friend's wedding while we are there. I will more than likely cinch the waist with a belt. It is just so bright and tropical. I love it. I believe it was $49 which I thought was a great price.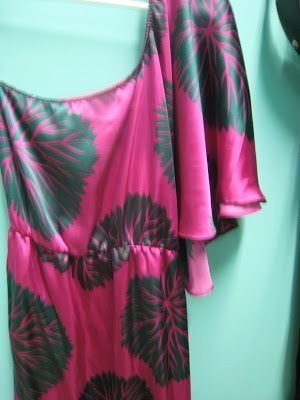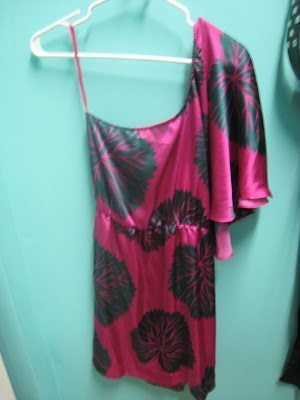 Now onto my weekend haul. My husband bought me this gorgeous black sweater from White House, Black Market for Christmas. I usually don't buy much there because some items can be quite expensive, but this sweater was not one I could part with. It looks incredible on, and can be dressed up or down. The knit is an amazing texture and the little button details make it that much awesomer (yes, I'm aware that's not a word). Sigh. Here it is: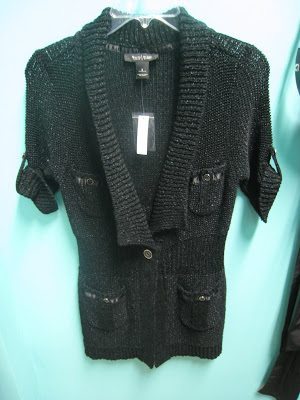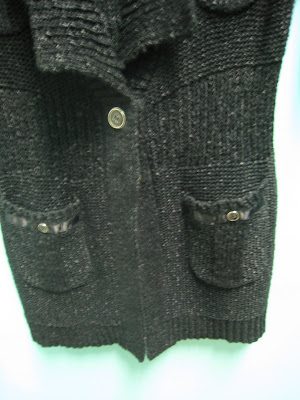 Because I am absolutelyandtotallyobsessed with sweaters, I also got this gorgeous pink Cardi from The Limited. Can I just make a confession here and admit that I've never shopped there before? They were having a 40% off sale, so I thought "why not take a peek?" I did a little more than peek, I fell in love. Yes ladies, this just might be the most adorable sweater ever. I got it in an extra small, which is rare for me because I'm so tall, but I just liked the way it fit over the small, which felt a little too big in the waist area. The detailing on the left side is what attracted me to the sweater, and the color is so flattering. Here is my pretty-in-pink cardi (it was less than 30$ with the discount)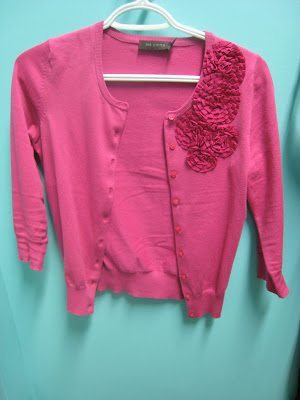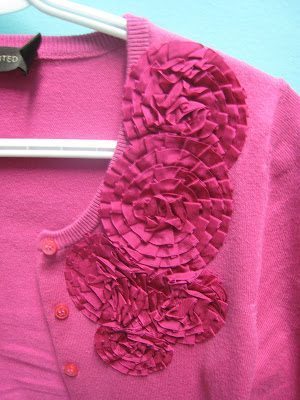 Confession number two- I have never shopped at Ann Taylor Loft. That's right. I've walked by it, seen some things online etc…but never shopped there. Then, I noticed that many of Chole's outfits included ATL items, so I decided to check out the store. They were also having a 40% off of one item sale, so of course, I took advantage. The store has SO many beyond gorgeous items, many of which include bows, flowers, ruffles, pearls and girly accents galore!
The tee I got is so soft and feminine and just pretty. See for yourself: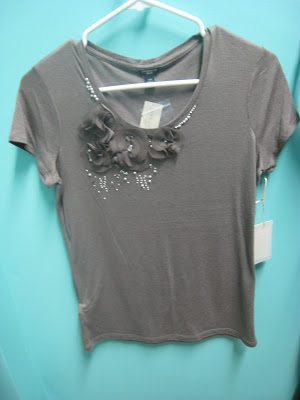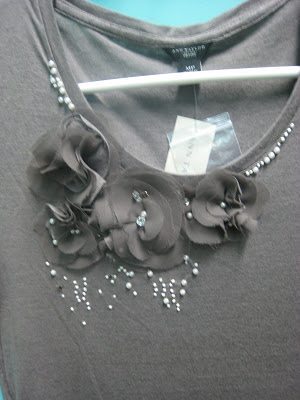 Feeling lucky after finding some great deals, I made my way over to J. Crew, and beelined to the sale section where I found this purple top, in my size (and it happened to be the last one in the store- score!) The best part? It was $19.99 down from $89.50.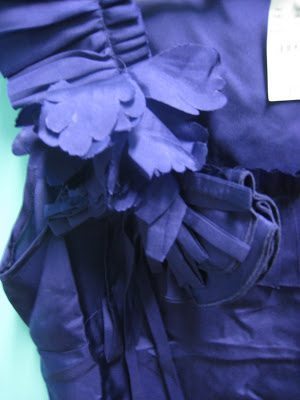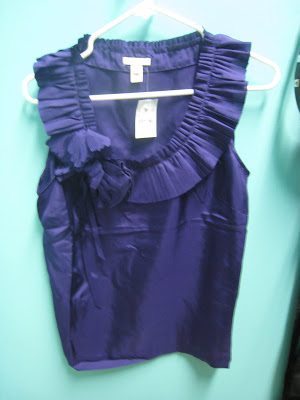 It looks a bit wrinkly in these pics, but I promise it looks wonderful on. I plan to wear it tucked into a pencil skirt with a cardi and possibly a belt at the waist (oh how I love belts.)
And, because a shopping trip is never quite complete without a product (or two) I headed over to Ulta to purchase a product that Elle (AllThatGlitters21 on YouTube) recently raved about in her haircare routine video.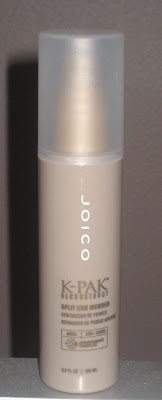 It's the Joico Split End Mender. Now, I'm no fool, I realize nothing can really "fix" split ends (except for a brief encounter with some scissors) but, I took Elle's word for it, and decided to purchase it to see if it could at least mask them (that's one of the hard parts of growing out your hair, split-ends galore.)
Finally, while at Bath and Body Works, I was able to score some free products because of all of my coupons, so I impusively grabbed this lip blam. I had never really seen them there before or used them, but I've used other products by that brand (C.O. Bigelow) and enjoyed them. I tried it today for the first time, and it is a gorgeous pink color and shows up as a sheer wash of pink. I applied it lightly. It is definitely pigmented enough to make your lips have actual color. It's called "Poppy Pink Mint." The name alone sells it for me. Here is a photo: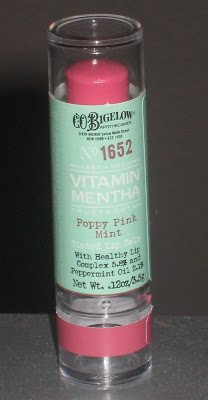 That is all for this weekend's shopping haul. I find myself shopping more than I usually do because the deals are just so good right now, and I hate paying full price for anything.
Before I forget, I encourage you to use your Victoria's Secret coupons before they expire on December 24th. I had 3 of them, plus a 10$ off rewards card, so I was able to save 40$ on my purchases. I bought 5 pairs of VS PINK undies (LOVE EM'!), a VS PINK turquoise blue waffle henley shirt (it says "PINK MAKES ME HIGH" on the back hehe) and a VS black lacie nightie: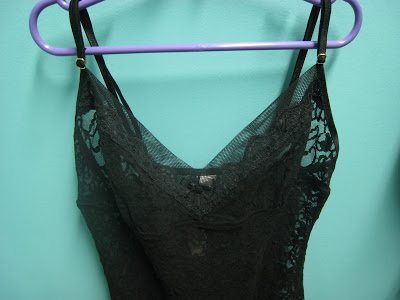 Thank you for reading, and I hope you all had a great weekend! If you went shopping this weekend, share your purchases in the comments below!
xoxo,
Veronika.