My bestie Candice and I went to our local Marshall's Home Store on Saturday "just to look." We both ended up leaving with so much stuff, we had to call a friend to bring a truck to haul it all home (oops.)
There were so many great items, I just couldn't resist. The damage: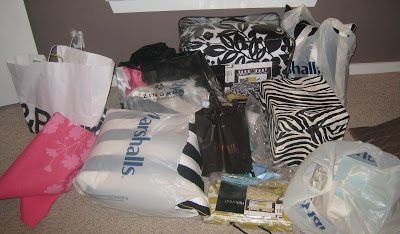 One of my purchases ending up being uber-disappointing. You know when you find something and you think it is just the most perfect thing for your home, and then when you actually try it in that room, it's awful? Well, that's what happened to me.
There was this amazing comfotor and duvet cover set there that I immediately fell in love with. It was a bold, black and white large floral print and I thought it would be oh-so perfect for our bedroom. FAIL: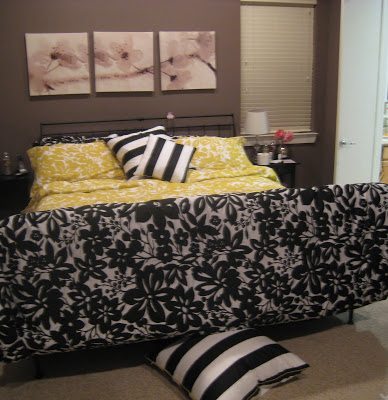 I mean, it's not horendous or anything (and in person, I promise it was much more shocking) but it just didn't work. It was too much, too bold, too busy. Our room lost its softness and calming feeling.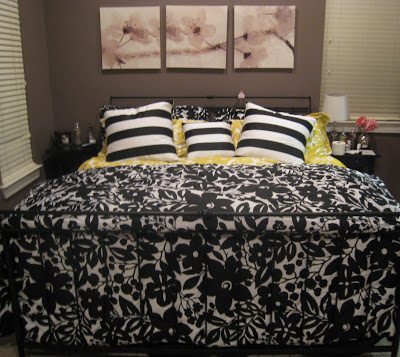 I returned the set the next day, but kept the lime green and white sheets of the same pattern. Those I actually like. Here's a close-up: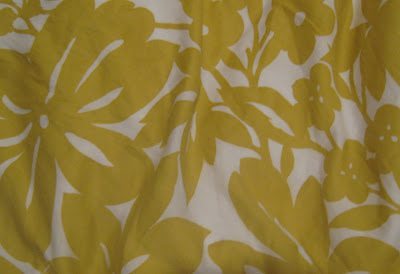 Now, I'm thinking I'll probably just get an off-white quilted blanket to use as a coverlet kind of thing on our bed. We only have a duvet right now, so it can look messy and unfinished without that final touch. I like the idea of a quilt because it's thin. The comfoter was too thick on top of everything else that was wrong with it.
Now, onto my most exciting purchases. These lovely boxes. They are purely for display at this point. I don't mind if they stay empty forever. I just like to look at their pretty-ness.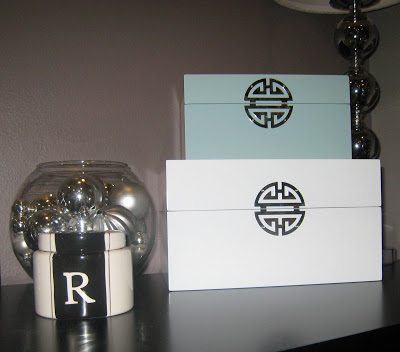 I have a similar jewelry box from West Elm. These were $14.99 and $19.99 for the larger white one. I love their modern elegance and smooth finish. Perfect for storage or just for show.
Then, there's this beauty: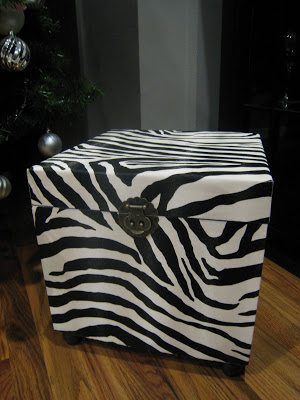 This beautiful box has little legs it stands on. I just captured my attention right away. Right now, it just sits in the corner looking pretty, but it can also be used for storage (magazines, a blanket.) My husband always makes fun of me for "buying so many boxes" but there is something so lovely about pretty boxes everywhere (or as I like to call them "useful storage units.")
In more useful storage unit news, I also picked up this mirrored one in a previous shopping trip at Marshall's for $10- this one is on our bedroom: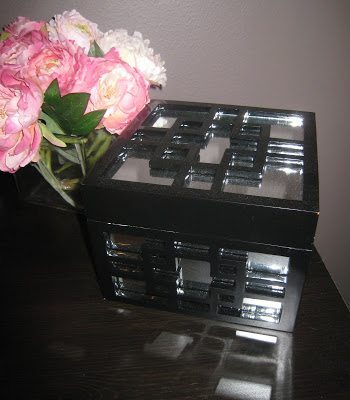 In addition to my love for boxes, I also love pretty picture frames. I got a few at Z Gallerie this weekend. All were on sale, except for this first one, which reminds me of an awesome animal print: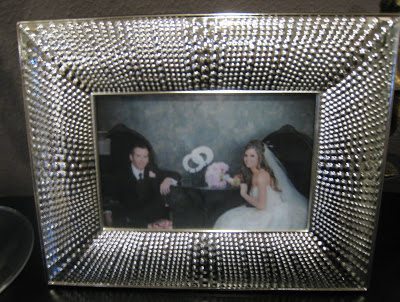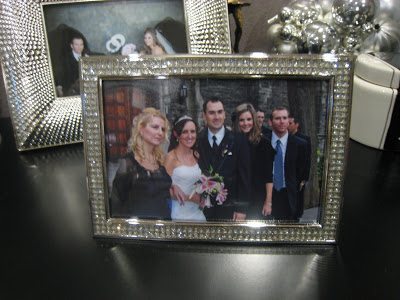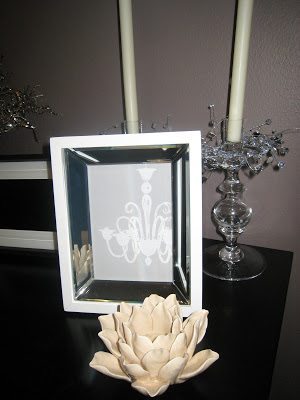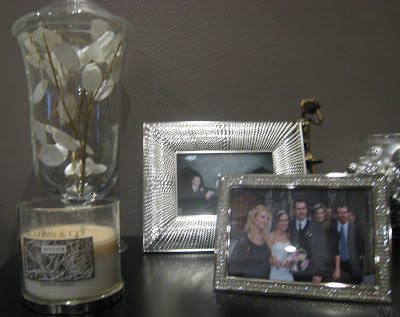 I also picked up this 3-compartment serving tray on sale for $19.99 at Crate & Barrel. It was on our registry but we never got it, so I thought I might as well get it while it was on sale: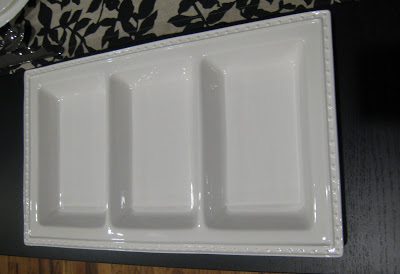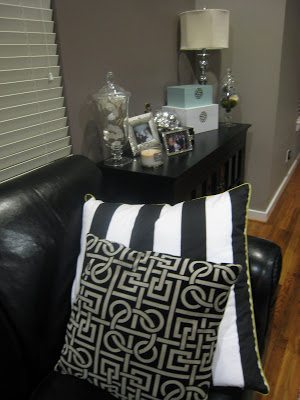 I tried one of the pillows from our bedding set on my couch and ended up liking it. I think I will keep it there for now. I'm laying back on it as I type this, and I likey.
I also got this awesome monogrammed rug from Marshall's for our downstairs entryway: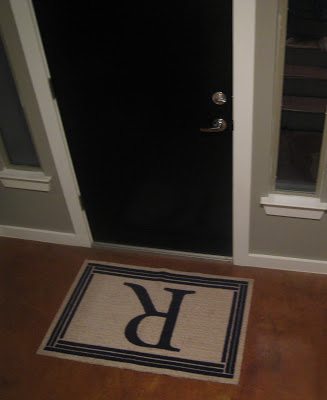 In keeping with the monogram theme, I got this candle, on sale from Pottery Barn for $11.50: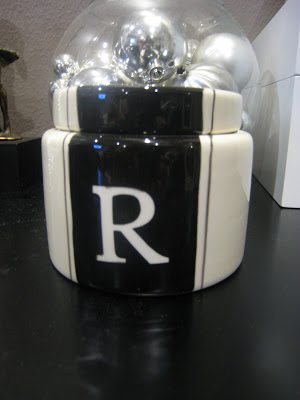 I love black and white. It's such a clean and modern look.
And for those wondering, yes, our tree is still up, in all of its Christmas-garden glory: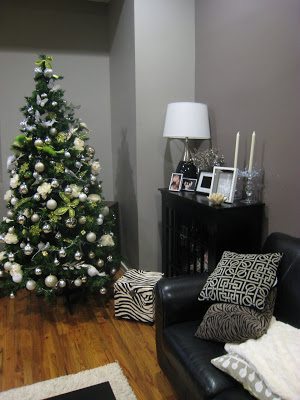 Do you ladies have any home improvement plans for 2010? Let me know in the comments below. Our home goals for the new year are to hardwood our entryway and to get a new couch and bed. We kind of just bought a cheap bed when we first moved in, but I'd love something more grand and lighter. I already have one I love in mind, but I'll do a seperate inspiriations post.
Also, let me know if you like these posts about home decor. I think it's a nice mix with all of the fashion and beauty stuff, and I enjoy writing about it.
xoxo,
Veronika.