Before I begin my intended post, I wanted to share with you all a blog I saw posted today called Pale is the New Tan. If you EVER needed yet another reason not to use tanning beds (or O.D. on self-tanner, for that matter) this is the site for you (and it's also good for a laugh for pretty much anyone…unless…uh, you're featured on the site or something.)
I know some of you have asked me to do more Home Decor posts and I do plan on doing a house tour soon (I might wait until we get our new couch!)
Lately my husband and I have been planning for the future and checking out neighborhoods we eventually might want to live in (and possibly moving to the suburbs.) We are not moving anytime soon (ie: within the next year) but we want to start our search way early (I'm an obsessive planner.)
So in my online searches of the real estate market, I've noticed something I guess I didn't expect…and that is that a lot of people don't see to be as into home decor as I am. Whether it's simply not a priority, they have completely opposite tastes from mine or just cannot afford to decorate how they'd like, I'm really surprised at how many homes have decor that appeals to me.
Maybe I'm tainted because of the gorgeous homes a lot of Nesties have.
I am one of those people that definitely prioritizes having a home that is nice and well-decorated. This is my husband's and mine's first home, and we have definitely come a LONG way decor-wise from where we started (think bare walls, very little furniture and no color scheme or details at all.) There are still a few changes/upgrades I'd like to make, but overall I am very happy with the way our home looks considering it's our first and we've lived in it for just under 3 years.
The problem is, I am getting so distracted when I look at homes online by the random decor that it's so difficult (at least in photos) to imagine the home as your own. Maybe in person it would be a little bit easier but my online searches are really discouraging thus far. I remember when we were looking for our first home it was fun to actually visit the homes in person. We looked primarily at modern looking open-concept town homes, so that probably played a role in me liking the homes more. I hate super closed-up homes, especially when the kitchen isn't open-concept. (Have YOU experienced frustration looking at homes online because you just can't picture your "stuff" in it?)
I've also only seen approximately 2 kitchens that I like, and they both look like the one we already have. I sometimes think to myself "maybe I should design homes." I also think we might just have to buy a completely new home because things like the color of kitchen cabinets can completely sway me. I mean I literally only like 3 cabinet colors: Dark (almost black or black), White or dark Cherrywood (which is what we have now.)
I guess I am very very picky. Like, super picky…but is that so wrong? I am a girl who knows what she likes. In fact, I have an entire folder on my computer dedicated to inspiration photos I've gathered over the last few years of decor I love.
I'm going to share some of them here just for fun (obviously my home doesn't look like these, they are just inspiration!)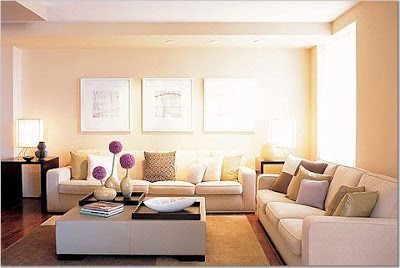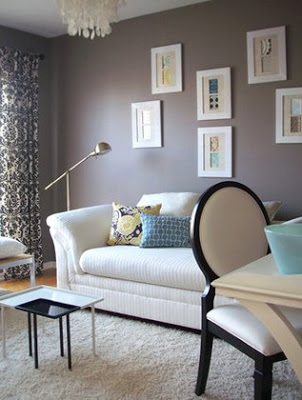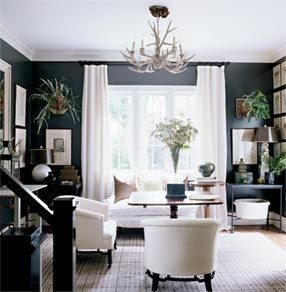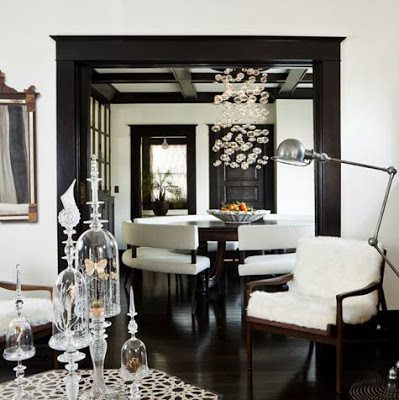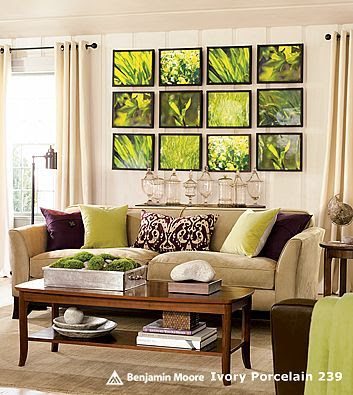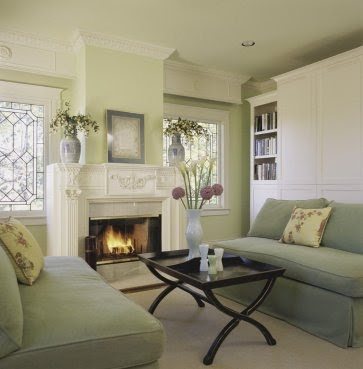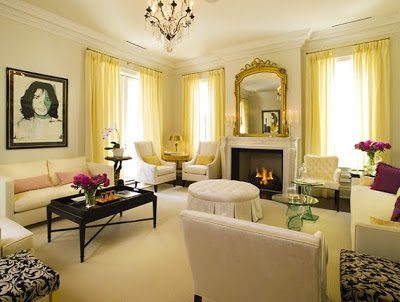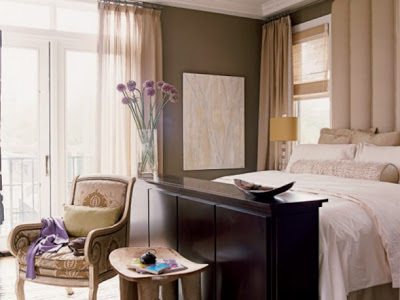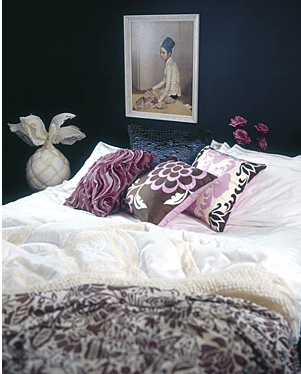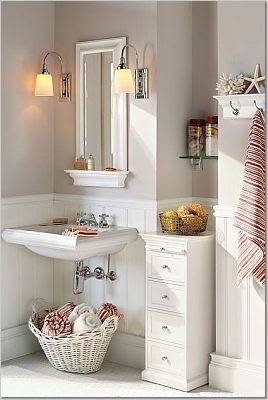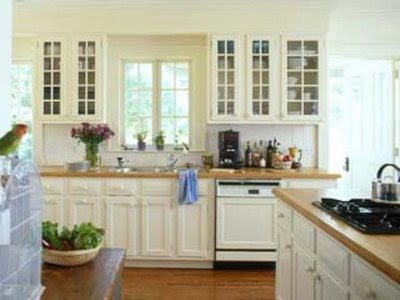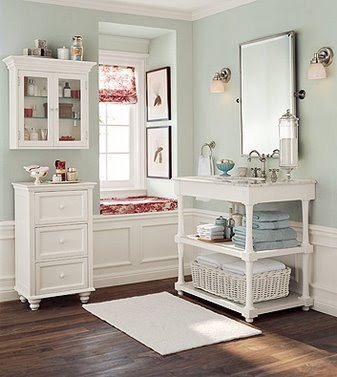 Ok how cute is this baby? seriously!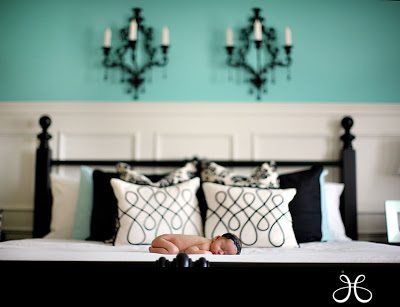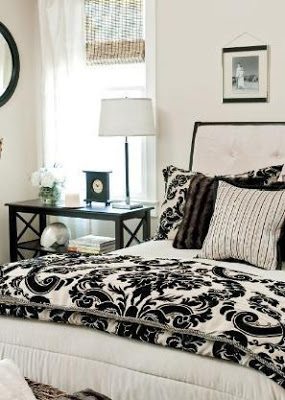 Aren't those rooms pretty? I may not like 100% of everything in each photo, but parts of each photo appeal to me in some way.
We don't own any really expensive furniture in our home. A lot of it is from IKEA, JC Penney and (the pricier) Crate and Barrel. I try to pick pieces that are simple and clean. Our coffee table for example, (from IKEA) is the most simple table ever. Like 3 of our friends have purchased the same one after seeing ours (you can't go wrong for $50- and it's huge!)
I prefer little details like picture frames, vases, throw pillows and other accessories to make a statement instead of the furniture (you know how some furniture can just overwhelm a room? I remember watching Teresa from "Real Housewives of New Jersey" decorating her home with all of this elaborate furniture that looked like it should be in a castle somewhere and I was thinking how much better the home would look with more modern, clean furniture choices.) I believe her sister in law even stated on the show that she is making her home look like a banquet hall (her words, not mine!)
I like when pieces are simple, clean and elegant. I don't like a lot of "detail" on our furniture either. I think details should be more in your home's accessories. Having said that, I also don't favor the uber-modern space ship look either. That's a bit harsh for me. I would say that the styles/stores that appeal to me most are the Pottery Barn, Crate & Barrel, West Elm and Z Gallerie (not in any particular order.) I think PB can tend to be a bit traditional, but they keep their pieces pretty clean.
I'm not sure where this post is going? I guess I was hoping to start a dialogue with you, my lovely readers about your homes and what you prioritize about your home. I know that every time we do home improvements, I think about how it will increase our home value and also lure buyers in.
What are your upcoming home related projects? For us, we would love to get a new couch, put hardwood in our downstairs bedroom and eventually get a new bed frame.
If you have any great inspiration sites you'd like to share, please let me know in the comments! I also have tons of baby nursery pictures saved, but that's for a later time! (Like I said, I like to plan ahead!) Also- how would YOU describe your home decor style?
Edit: AWESOME reader Lindsey posted a link to a great style quiz! My result was "Modern Elegance," what's yours!? Thank you Lindsey for posting this!

xoxo,
Veronika.
PS-Because I always feel the need to write a little disclaimer to avoid the inevitable negative comments: No I don't think my house is amazing or incredible or anywhere near as amazing as the inspiration pictures I posted. I like our home and think we have nice things, but no, I don't think I have a superior home, furniture or decor style. I guess I just have different style than what is "common" her in Texas because it seems the homes located in suburb areas are decorated very differently than what appeals to me. No, I am not repulsed if your kitchen cabinets are not one of the colors I like, listed above.