recently and I'm, just now getting a change to show them to you ladies!

They are so pretty and I wanted to bring a touch of spring into our home and I think the butternut color of the pattern on these sheets against the bright white background does the trick. I also added new euro size pillows from West Elm. The shams I got are these ones.

Welcome to our bedroom: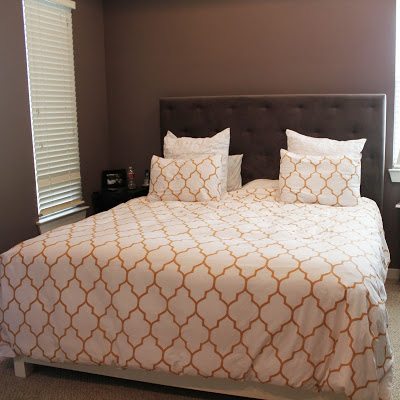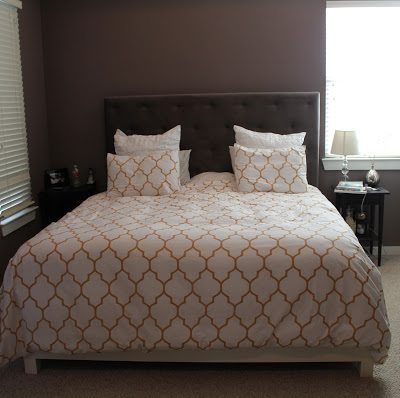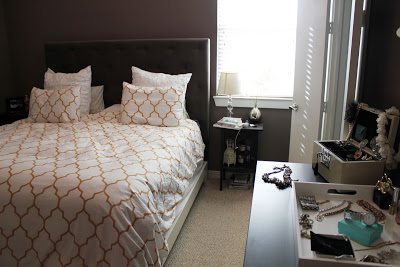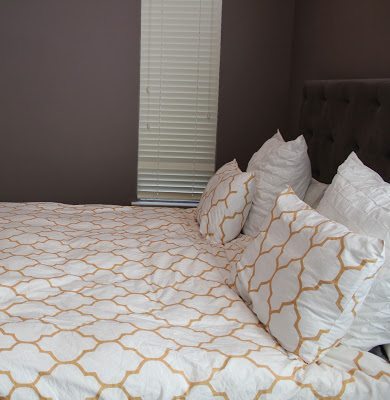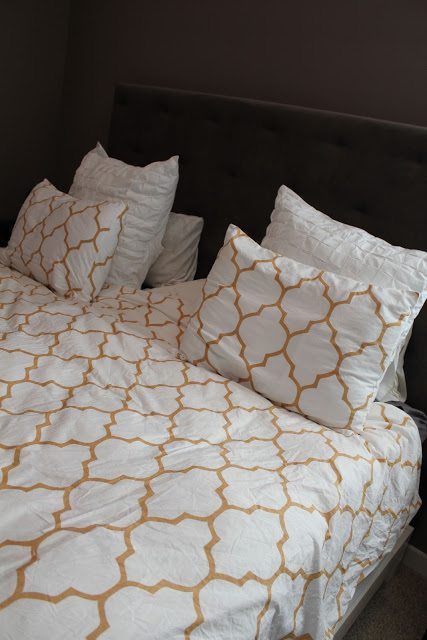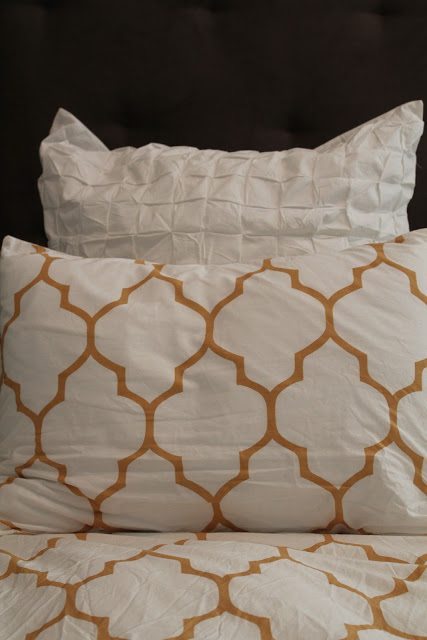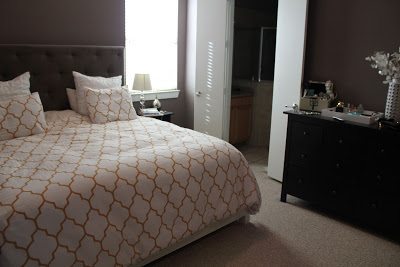 Bed Frame and Headboard- West Elm
Dresser- IKEA
What do you think of our new sheets?