What a fun and busy day I've had! This morning I woke up at around 9:30 and quickly drove over to Starbucks to get my H and I some breakfast and coffees (we had a long day head of us so we needed sustenance!) BTW, my Starbucks breakfast pick is a tall Skinny Vanilla Latte and an egg white, spinach and feta wrap. Yum!

After eating our delish breakfasts, we got right to work and we literally cleaned our home from top to bottom. I'm talking moving furniture, cleaning door frames and indoor/outdoor window cleaning type cleaning. It was the deepest clean I can ever remember us doing. As you know, we've been stalling on listing our home because we just haven't made the little fixes we've wanted to make—so we finally got on it. We still have a few little spots where we'd like to touch up paint and then we'll be good to go. It feels amazing to have such a clean home.

I knew we were going to go out later on tonight so I totally skipped showering and makeup this morning and I wore the t-shirt I slept in on Friday night to clean. Oh yes. It was epic. And I took photos of it all (yes, without a drop of makeup! baby steps!)

A couple of things to note:

1. My ridiculous pink hair clip. I always use these when I'm at home (I have one in right now). I just love clipping the front part of my hair back at home to keep it outta my face. It's a pretty funny look though.

2. My ridiculously short Lululemon shorts. I've had these for a long time but don't wear them a ton. They are super comfy but super short. Since we were just home cleanin' for the day, I thought hey, why not?

3. Okay, so the last two shots are me being proud of how much more toned my legs are now. I worked out 5 days in a row this week and combined with today's cleaning sesh which involved lots of stair climbing, bending, and arm strength to clean evetrything, I think I'm doing pretty darn good. Sometimes, it really does take seeing a picture to see the difference.





Top- Victoria's Secret PINK
Shorts- Lululemon
Shoes- Nike

Okay, so now that you are all done laughing at my crazy hair, I'll move on to today's outfit.

H and I went to see Bridesmaids tonight (which was hilarious and awesome) and I went for the comfy choice of a cotton maxi dress. My legs hurt so much today, that I just wanted something flowy and relaxing (ie: not pants)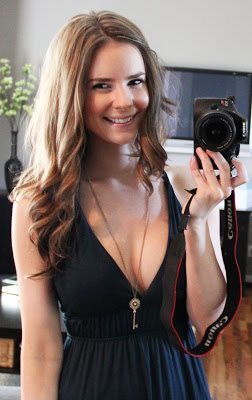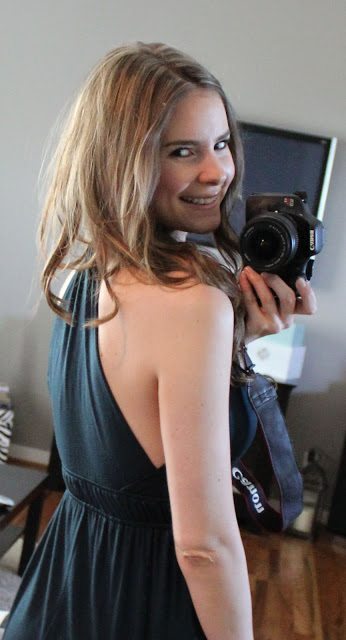 Yes, that is a scar on my elbow from when I fell as a kid…it's kind of gross looking.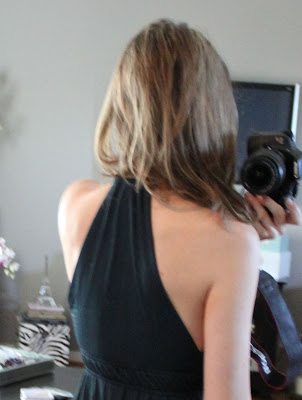 Dress- Forever 21
Necklace- Forever 21
Shoes- I wore my SM bow sandals but didn't have them on here
After having cleaned all day, I was gross and sweaty and we went to dinner with H's parents before the movie so I had to shower and make myself look decent. I discovered something pretty wonderful recently. On third (and fourth day) hair that's curled, I have a fun trick that makes it look decent with very minimal effort.

Basically, I first apply Suave dry shampoo
to my roots and then use my hairdryer on the low setting and flip my head upside down and mess it up a bit. Then, I brush out my hair with a round brush. You would THINK this would ruin the curls, but it actually makes them into these magnificent, loose waves that don't get straight or fall flat (at least for me). After I brush it out, I add some baby powder
just on the top and sides of my hair (roots) and then I flip it upside down again and rub in the powder. Then I brush it one more time and voila! Pretty waves that look like I made somewhat of an effort, when really I just slept on my hair and had it in a ponytail as I slaved away cleaning my house.
Please note my hair looks blonder in this photos than it looks in real life.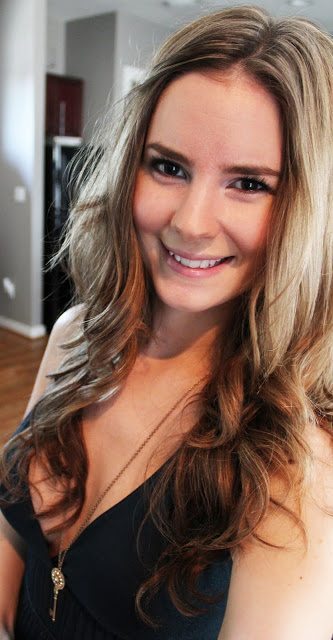 Before I go, I wanted to show you this gorgeous orchid plant that I got as a thank-you for being a judge for this year's Primavera competition (more on that later) at the Houston Galleria mall. I thought it worked perfectly with my purple color scheme. What do you ladies think?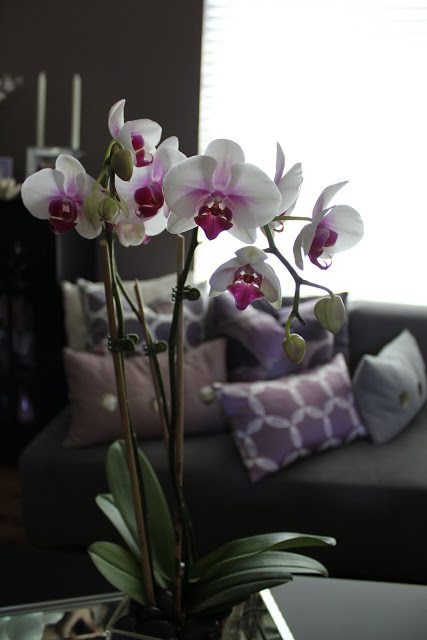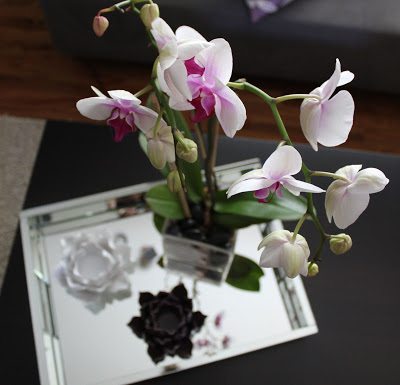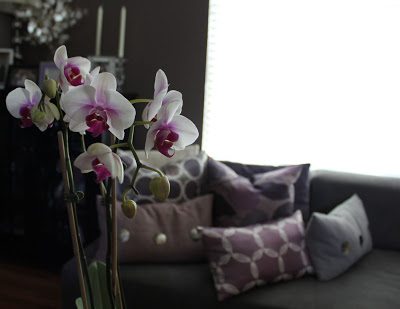 Did you do anything fun this weekend? I am still awake past midnight waiting for my sheets to dry so we can put them on our bed!

xoxo,

Veronika.