I am so incredibly thrilled with our dining room! We are still waiting on the curtains and the chandelier to be installed, but I wanted to show a quick update about how it's looking in our space.

As you know, we have an extremely open floor plan, so it was important for us to get a table that made a statement so that it stood out in its "own space" but not so much that it didn't feel cohesive with the rest of the space.

We ended up keeping the Restoration Hardware table that had a tiny flaw on it because the replacement table had some broken parts under it and the color of the wood was not as nice as the one we have. Restoration Hardware had incredible customer service and we were able to get a discount on the table due to the stain.

I can't wait to put the finishing touches on our dining room. It feels so "grown up" to have a real dining room table and chairs (though we still at at our kitchen island).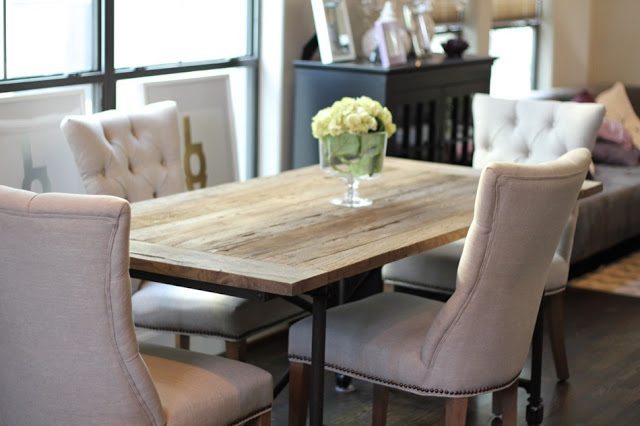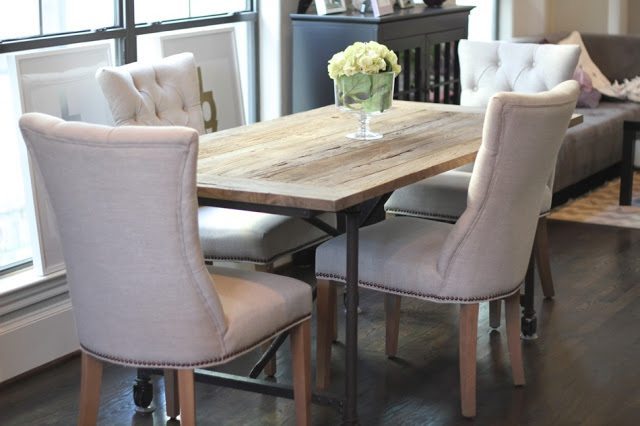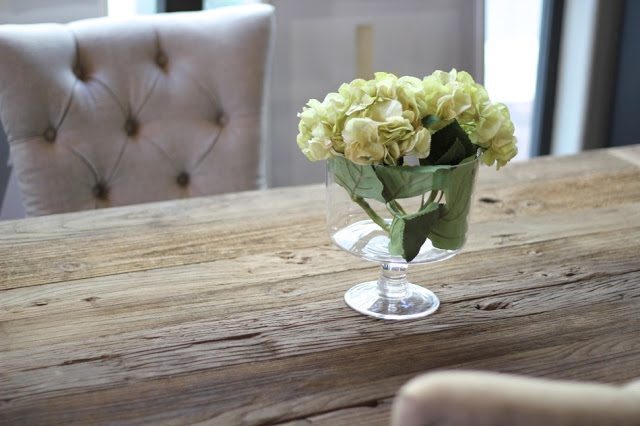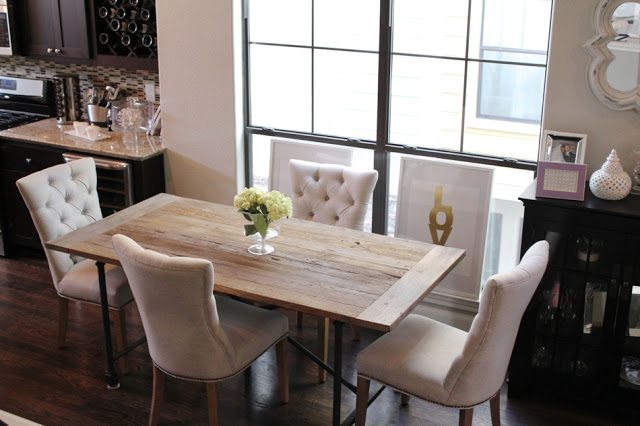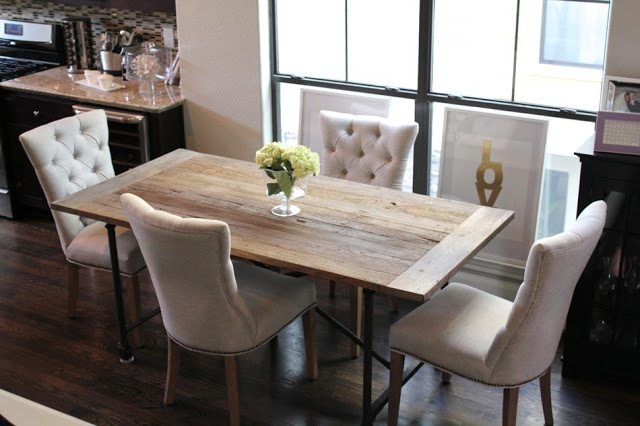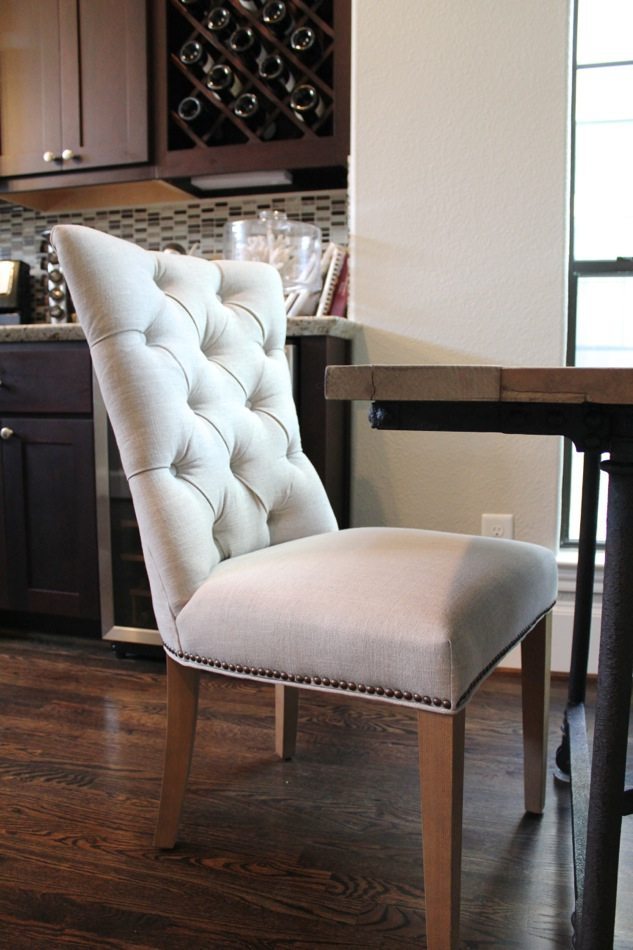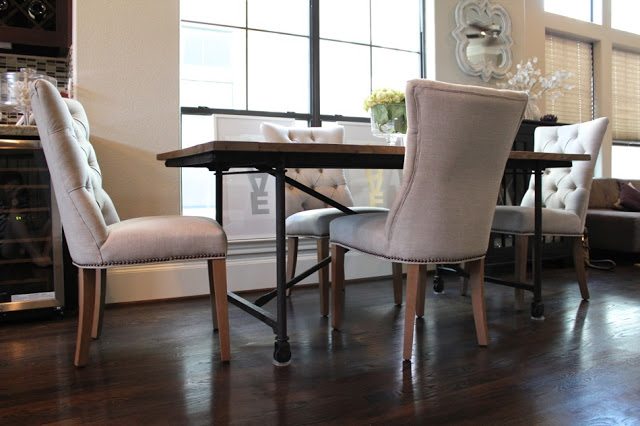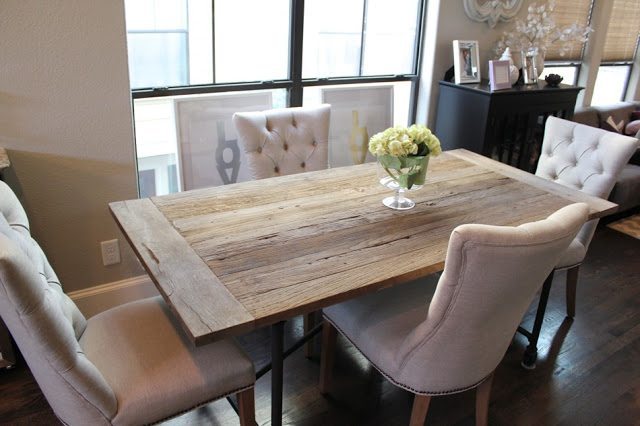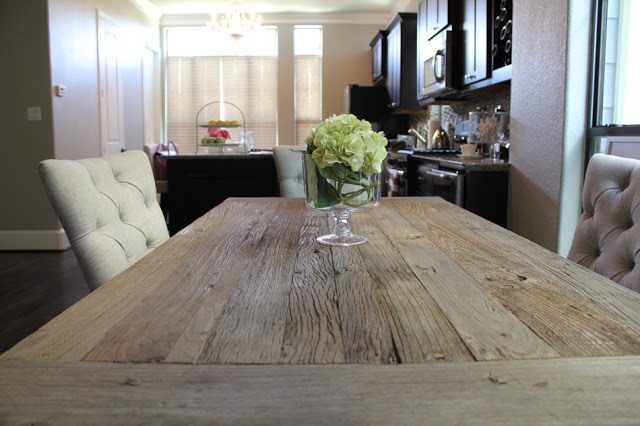 Source List:

Do you have and use your dining room furniture? I think we will eat at this table for more special occasions and when we have guests over. I like that this table has sort of a rustic glam look (the glam will come from the Thai silk curtains and crystal chandelier) so it can sort of be dressed up or dressed down depending on the occasion. I can't wait to dress it up for the holidays!