I saw a lot of awesome painted pumpkin tutorials on Pinterest recently and wanted to get in on all the fun. I absolutely LOVE DIY projects and crafting and even though I don't have as much free time now, I tend to craft turbo-speed style on weekends after Harper is asleep!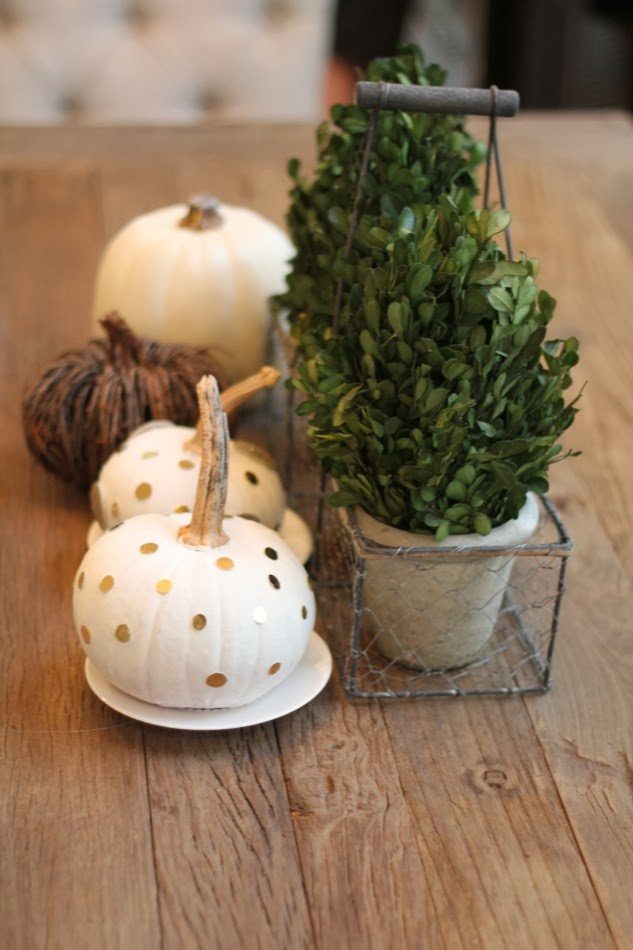 After picking up some pumpkins at the pumpkin patch over the weekend, I decided to break out my acrylic paints and get down with some pumpkin painting.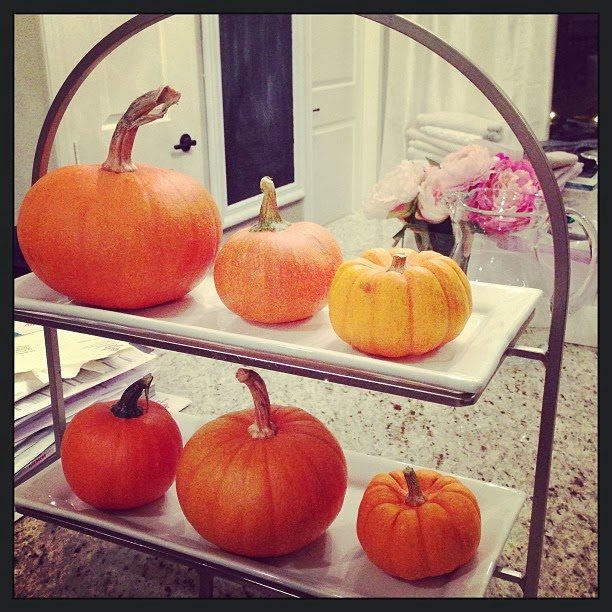 I decided to go with smaller pumpkins because they are easier to display inside of your home and they just look so cute when paired together!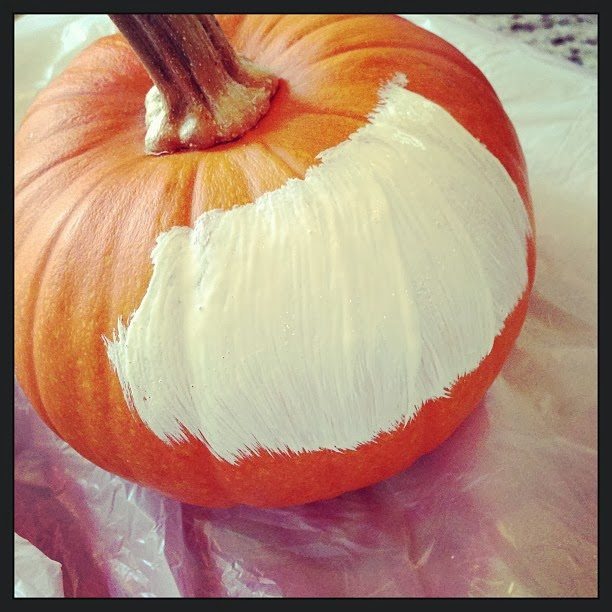 Acrylic paint

Glue gun

Scrapbook/craft paper

Scissors

Paint brush

Surface protector (I used a plastic bag from Target)
I started off by applying 2 coats of Folk Art brand acrylic paint that you can purchase at Michael's Arts & Crafts. Once the pumpkins were dry, I intended to use a gold paint to paint polka-dots, but after just one dot, I knew it was going to look terrible and I remembered I had shiny gold and gold glitter scrapbooking/craft paper left over from previous projects.
I got out my trusty glue gun and began cutting out circles (I freehanded them, they don't have to be perfect) and I applied a dot of glue to each dot before affixing to the painted pumpkin. It's really that easy. The most time consuming part is cutting out the dots.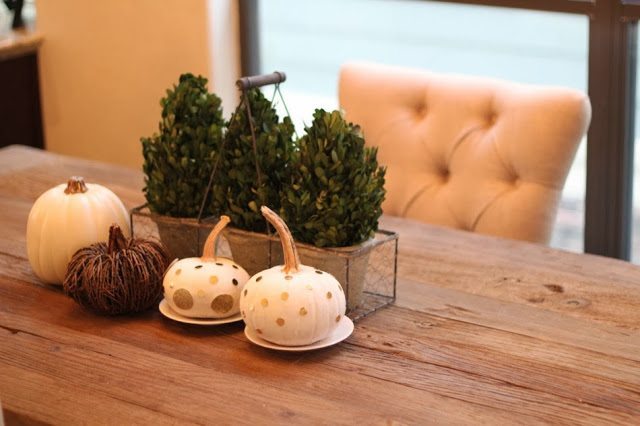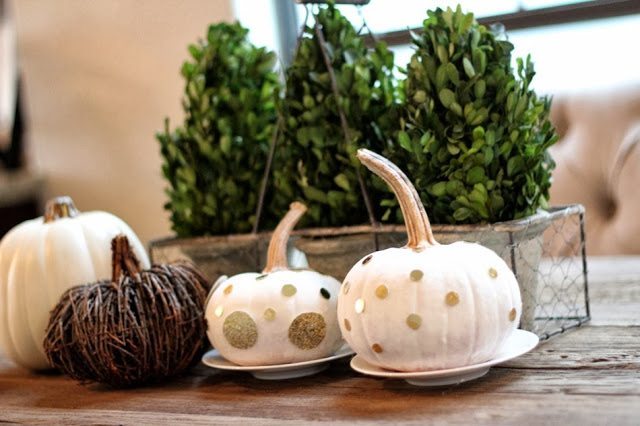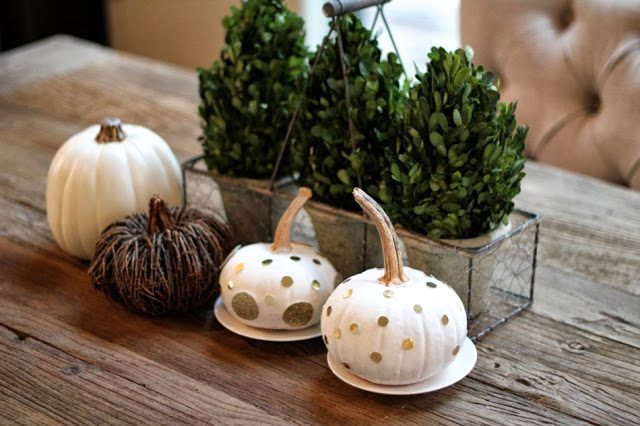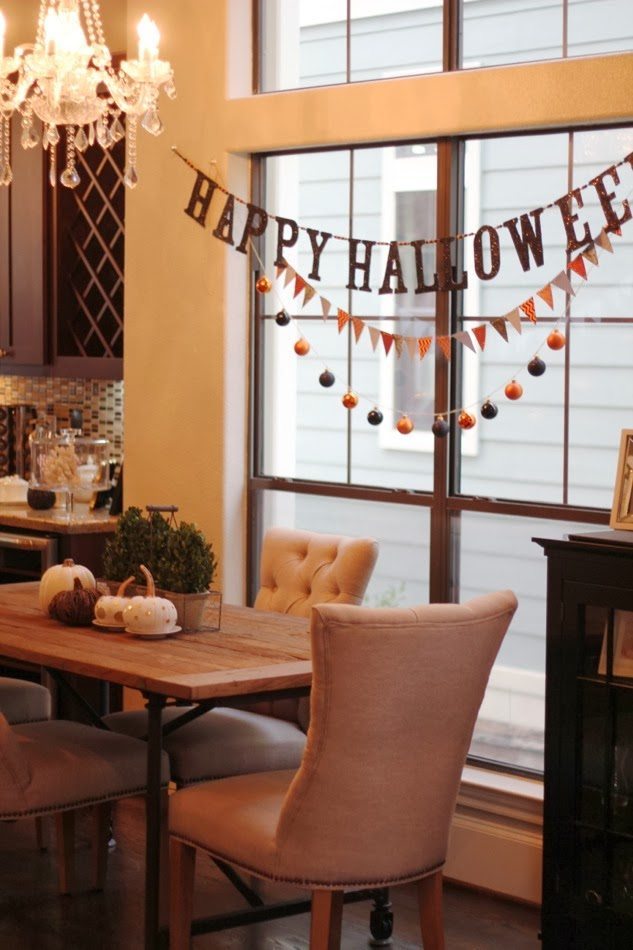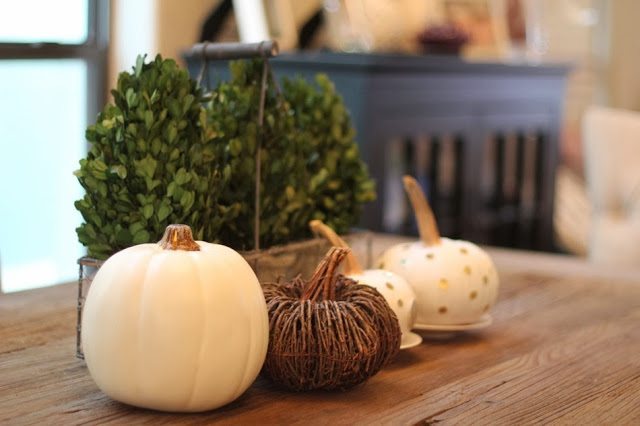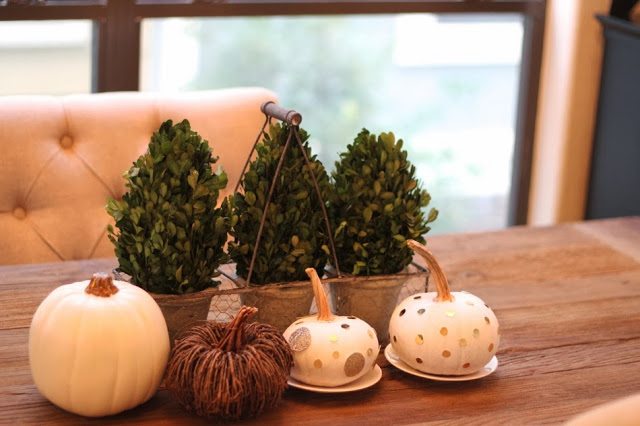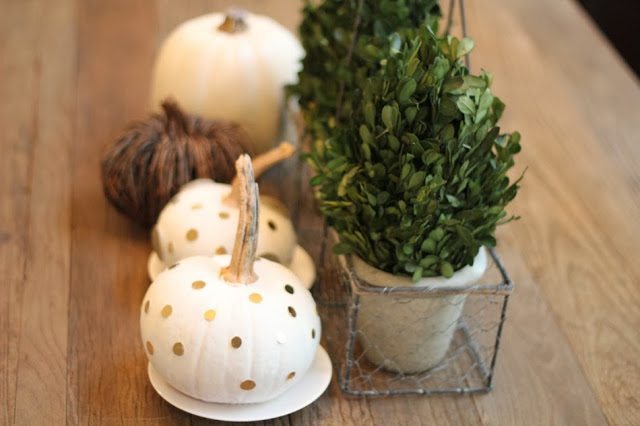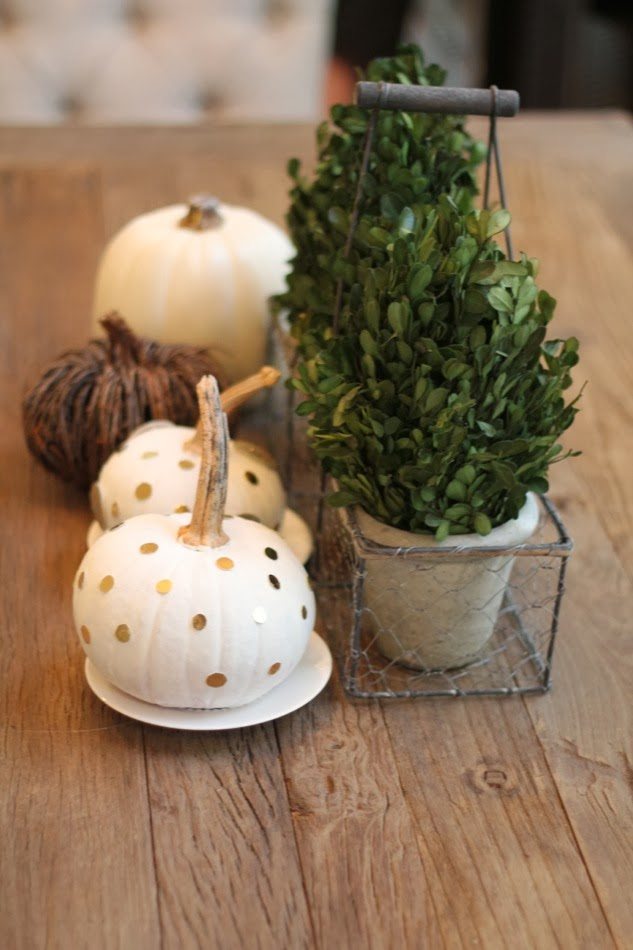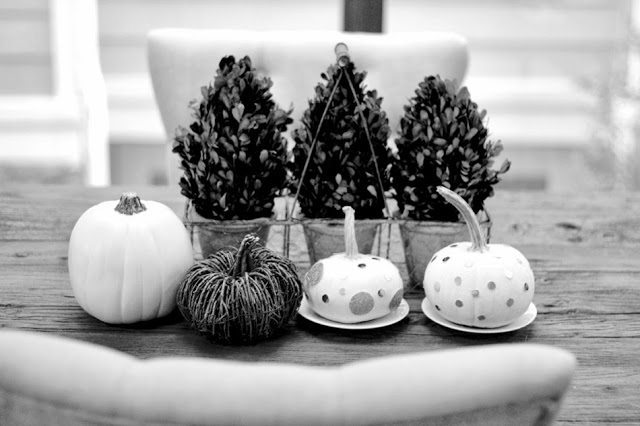 Have you done any fun Halloween DIY projects? Let me know in the comments…I definitely plan to get even more creative next year now that I've tested out painting pumpkins!
I also wanted to quickly share my Halloween chalkboard design. I used Jessica's tutorial to make my chalkboard out of a mirror I bought at Marshalls Home Goods (I painted chalkboard paint straight onto the mirror, no primer). It's actually a full length mirror, so pretty huge. I absolutely suck at lettering in chalk, but this was my first "okay" attempt that I completed after reading a chalk lettering tutorial on Pinterest: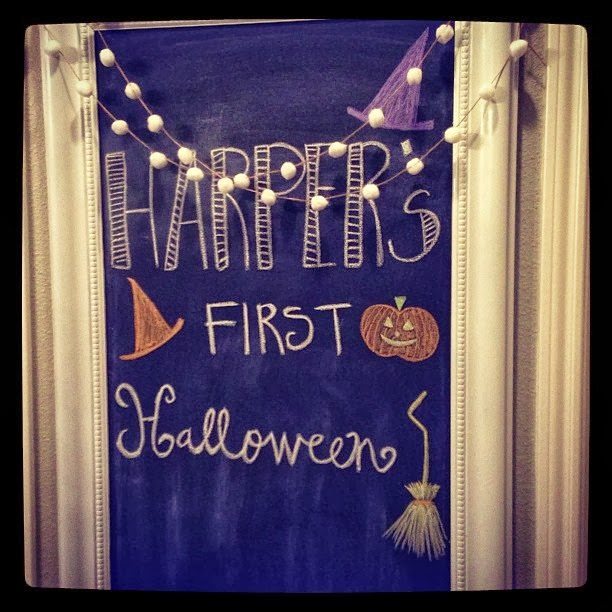 Pretty cute, right? I can't wait to get better at lettering! I also made that pom-pom garland myself but need to make some more for the holidays!