My second
StitchFix Maternity
order came in last week and I'm excited to share with you the items from my fix!
First in my package was this beautiful top with lace trim sleeves by Market & Spruce ($58). Not only it is perfect for a growing belly, but it's long, flowy (but not too baggy) and the lace trim is darling. My stylist did a great job selecting this since I asked for a top like this based on my last fix! It also has a cute cutout and tie detail at the back that you can't see in these photos.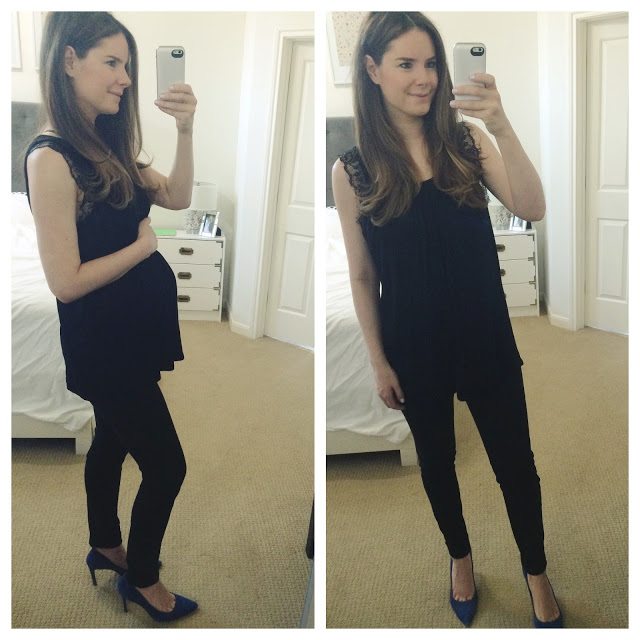 The second top by Loveappella Maternity I didn't keep. I felt it was pricey for what it was at $48. The style is okay and it fit well, but I didn't care for the buttons at the shoulders and it felt like a simple top I could get for less at many other retailers.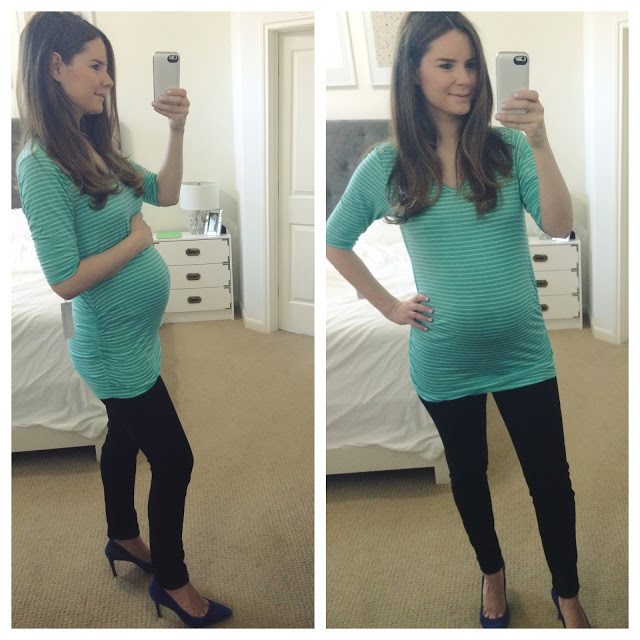 I ended up sending back this Collective Concepts stretch eyelet top ($68) but looking back on the photos I actually quite like it. The fit was nice and the eyelet pattern was cute but I felt the off-white color didn't really suit me (or maybe I just need a tan). Looking back at photos I think maybe I should have kept it…thoughts? I do remember it feeling a little heavy because of the lining, but in my air conditioned office it could have worked.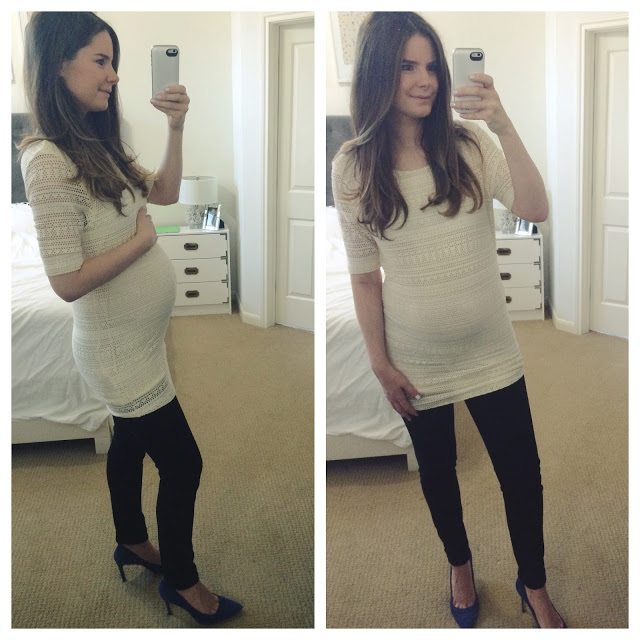 This dress by L.A. Made Maternity ($68) is awesome. Not only is it super soft and comfy with ruching around the belly and hips, but it also has a built-in nursing panel for postpartum wear. I also love that I can just fold it up a bit and wear it as a tunic if I want to.
Lastly, I received these maternity leggings by Rune ($58). I wear leggings a lot on weekends so they definitely fit my style (and the zippers were cute) but I prefer my thicker lululemon leggings which I wear all through pregnancy. I didn't feel these provided as much shaping and support in the leg area as my lulus do, so back they went.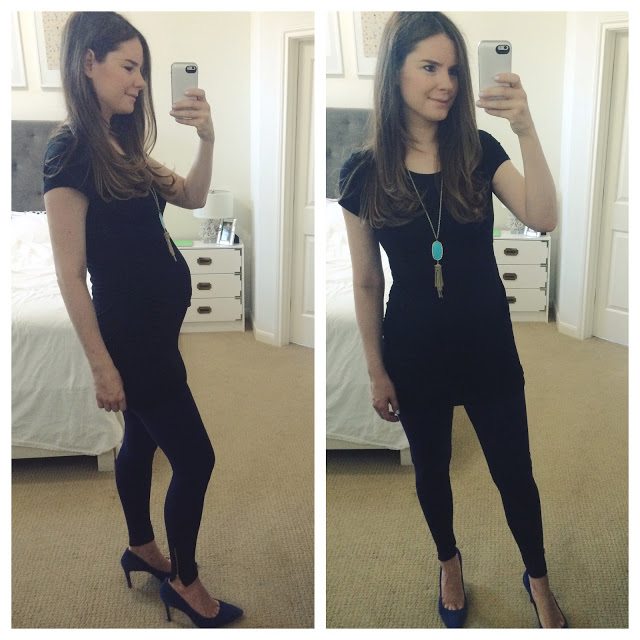 If you're expecting, definitely give
StitchFix
a try for maternity wear. It's so convenient for the clothes to arrive on your doorstep and to be able to try them on in the comfort of your own home, especially with your changing body and the harshness of department store lighting. You can always request specific items from your stylist (like "I need a more formal dress for a wedding I'm attending" or "I need tops I can wear to work as my belly grows.") Get as specific as possible with your feedback and requests!
You can sign up for StitchFix
here
using my referral link if you're interested in trying it out!
Thanks for reading!