Don't forget to enter to win one of three $100 credits to Minted.com at the end of this post. Click here to enter!
Last year, I designed an adorable holiday card on Minted.com featuring a photo we took on our family vacation to the Bahamas (and yes, I totally ordered those hats just for the photo I had in my mind).
We have our family photos coming up soon so I've been checking out Minted for ideas and inspiration for this year's holiday card. My favorite designs are below— and just like Lincoln's birth announcement, you'll notice a lot of the foil-pressed options are my favorites!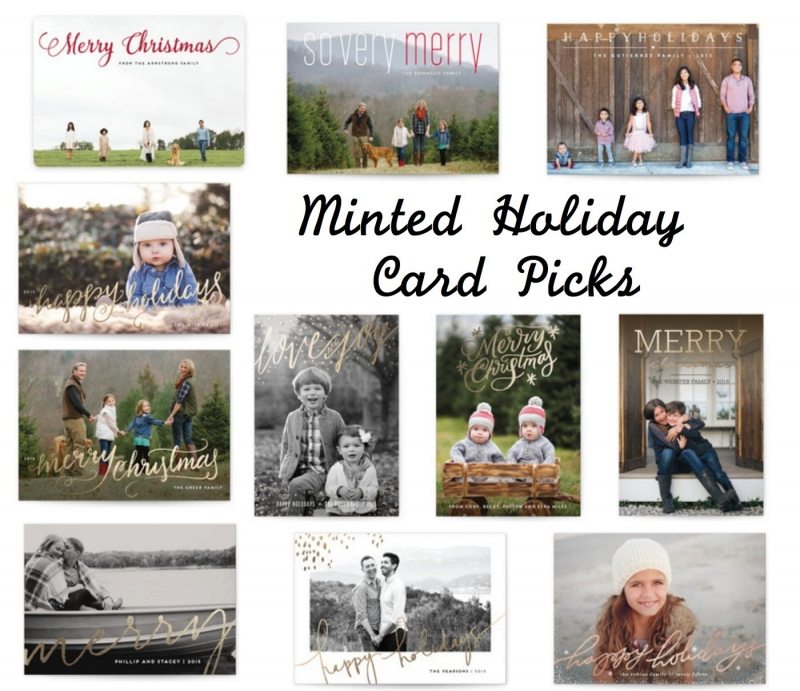 first row: red merry christmas  |  so very merry  |  happy holidays  |  
second row: happy holidays gold script
third row:  merry christmas gold script  |  love joy gold  |  merry christmas gold  |  merry christmas gold
fourth row: merry gold  |  happy holidays gold  |  happy holidays rose gold
I can't wait to have our photos taken so I can see which card design will work best with them!
Minted.com is generously hosting a giveaway for THREE $100 credits for my readers— giving three of you wonderful ladies the chance to use the credit towards your holiday cards (or a birth annoncement, or anything else on the site!)

All you have to do to enter is to click here and enter your info (takes a few seconds!)
Thanks for reading & good luck!