We had such a wonderful Thanksgiving and I hope you and your families did too! This post is going to be completely random since enjoyed such a nice long weekend, so bear with me!
We hosted Thanksgiving in our new home and my wonderful in-laws and Candice joined us for a day of relaxing and a delicious dinner. I didn't take many photos, but I did snap this shot of Harper being "potato fingers" and if you follow me on SnapChat you may have seen a few moments there.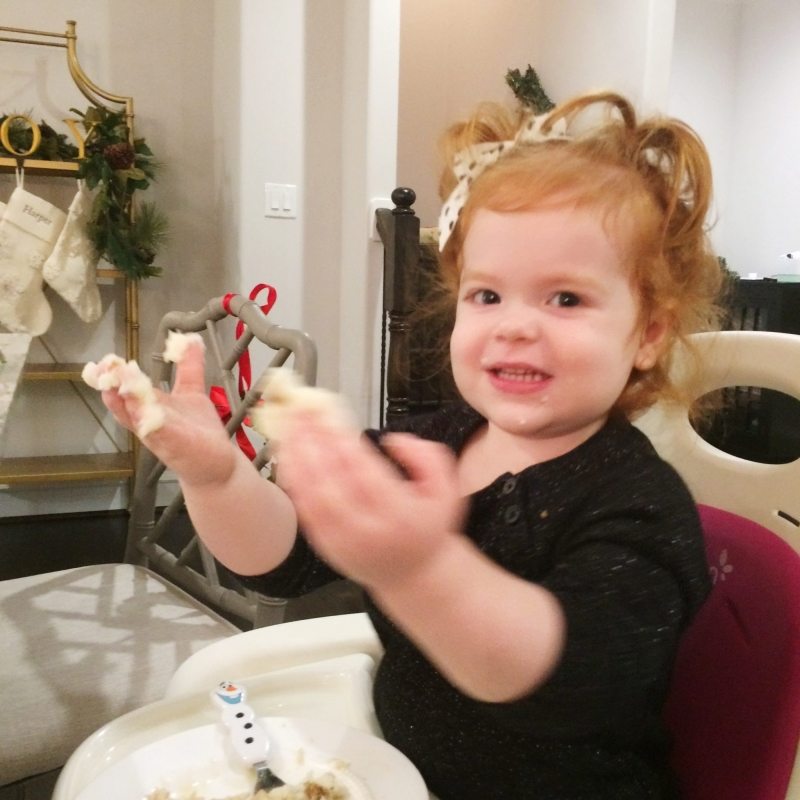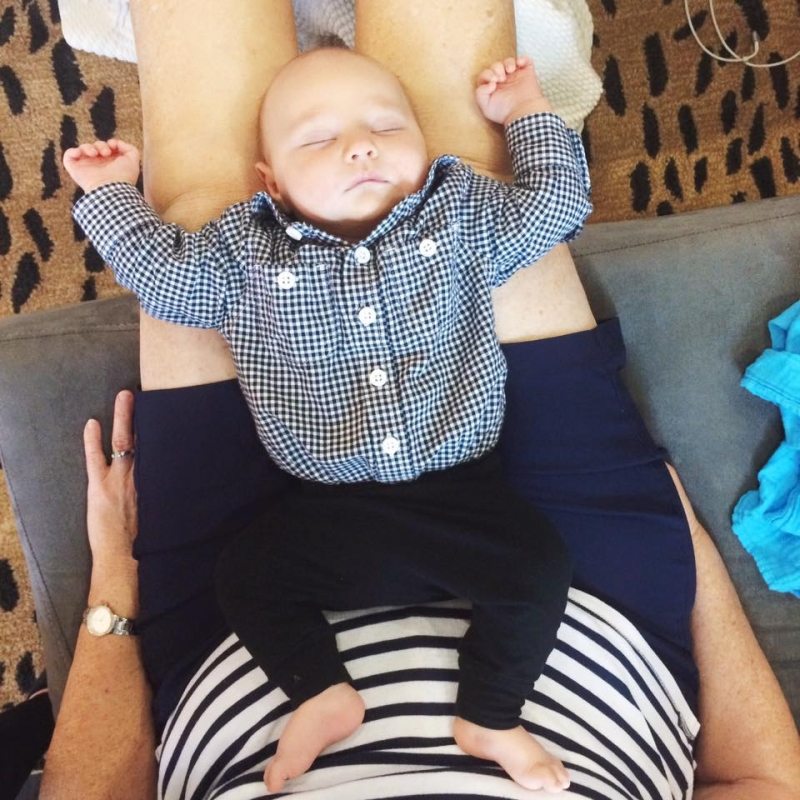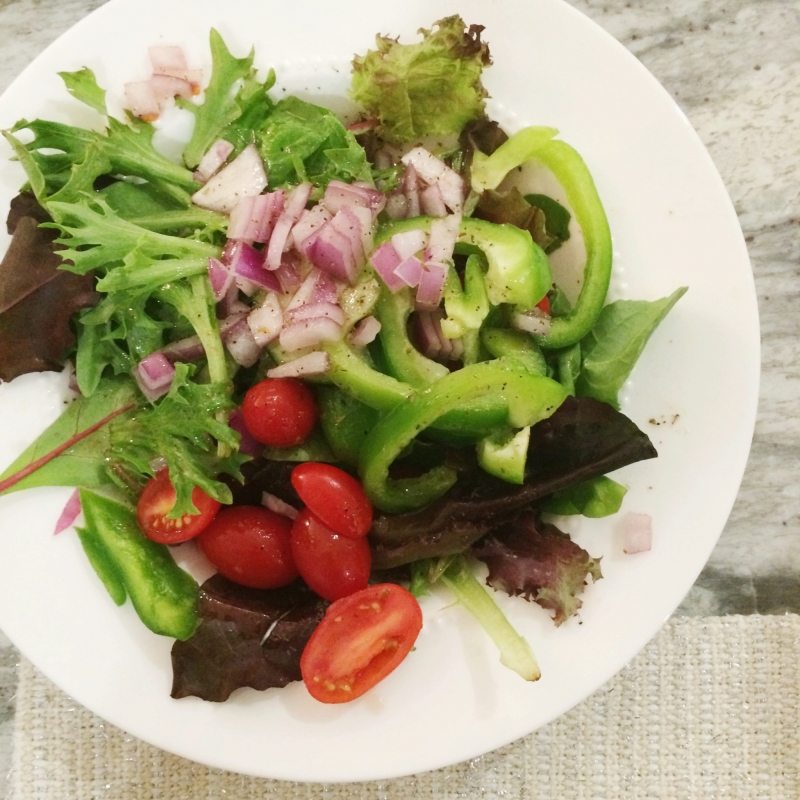 (what I ate for Thanksgiving dinner— just kidding, I also ate ham and mashed potatoes made with almond milk!)
Harper has been making so many leaps in her development lately. This weekend she peed and pooped on the potty! We were so proud of her. We're still having her go at her own pace, but it's encouraging that she's taking more of an interest and taking the initiative herself.
She's also such a wonderful big sister— she's always comforting Lincoln if he cries, covers him with a blanket and tells him that he's "soooo cute" all the time. I can't wait to see their love blossom as they grow up together (mixed in with the dramatic sibling arguments, of course).
On Saturday we attended Naomi's second birthday party. Harper was smitten with this "unicorn" and told me that's what she wants for Christmas. Naomi's mama Esther makes beautiful dresses for little girls— you can check out her shop, Cuteheads, here.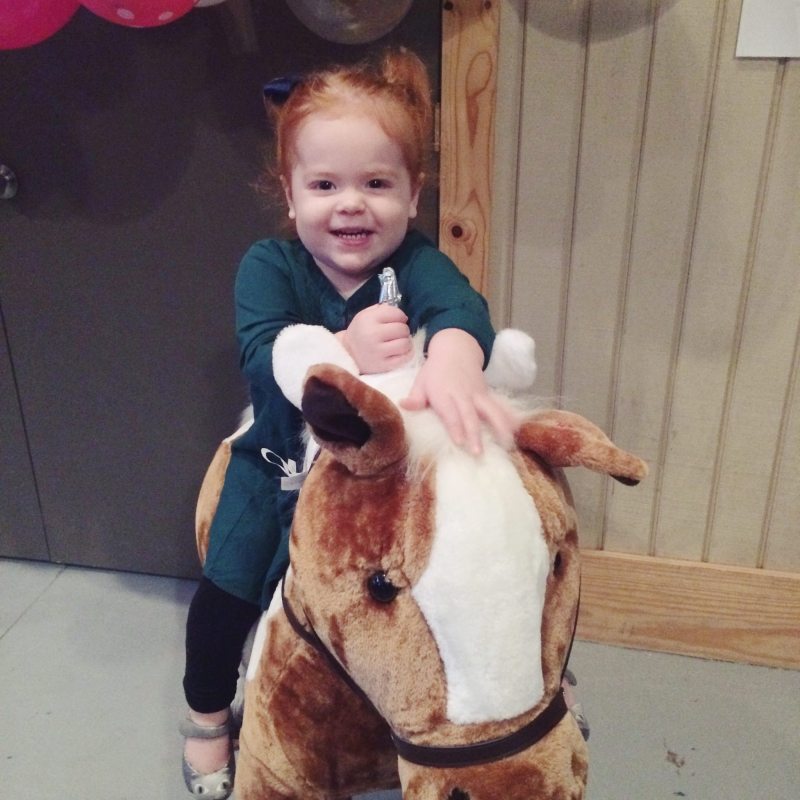 Speaking of development, we were totally floored this weekend when Harper was sitting drawing on her doodlePro (she plays with it daily!) and she said "look mommy, I made a bow!" At first I thought she was kidding when I saw it and I thought it was a drawing left over from when Candice was here on Thanksgiving, but I saw her erase the entire doodler numerous times before she drew it. She also knows how to draw the first letter of her name if she copies from the letter we draw. We love watching her be so proud of her accomplishments!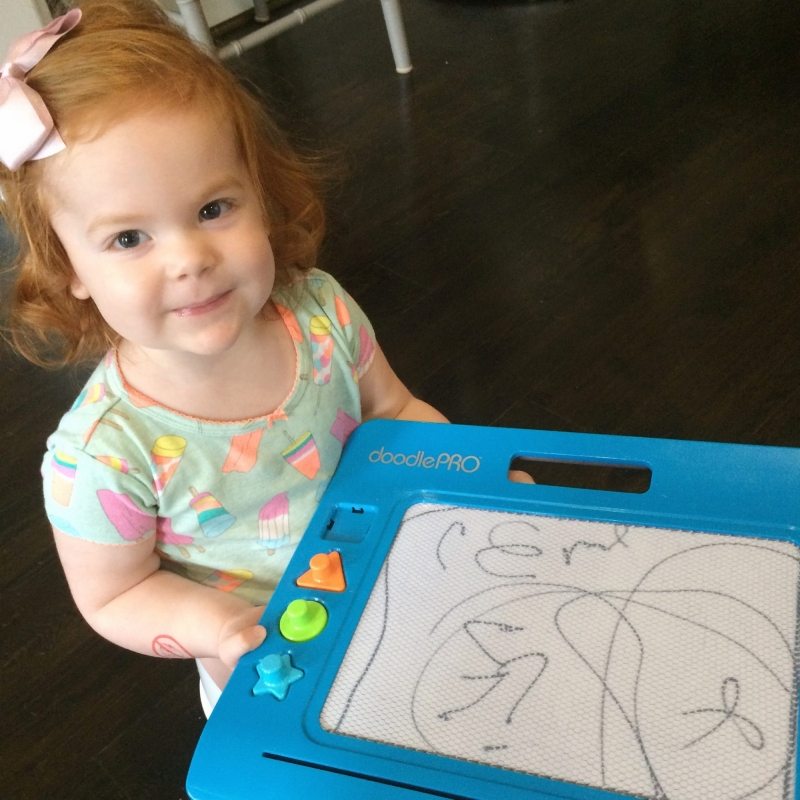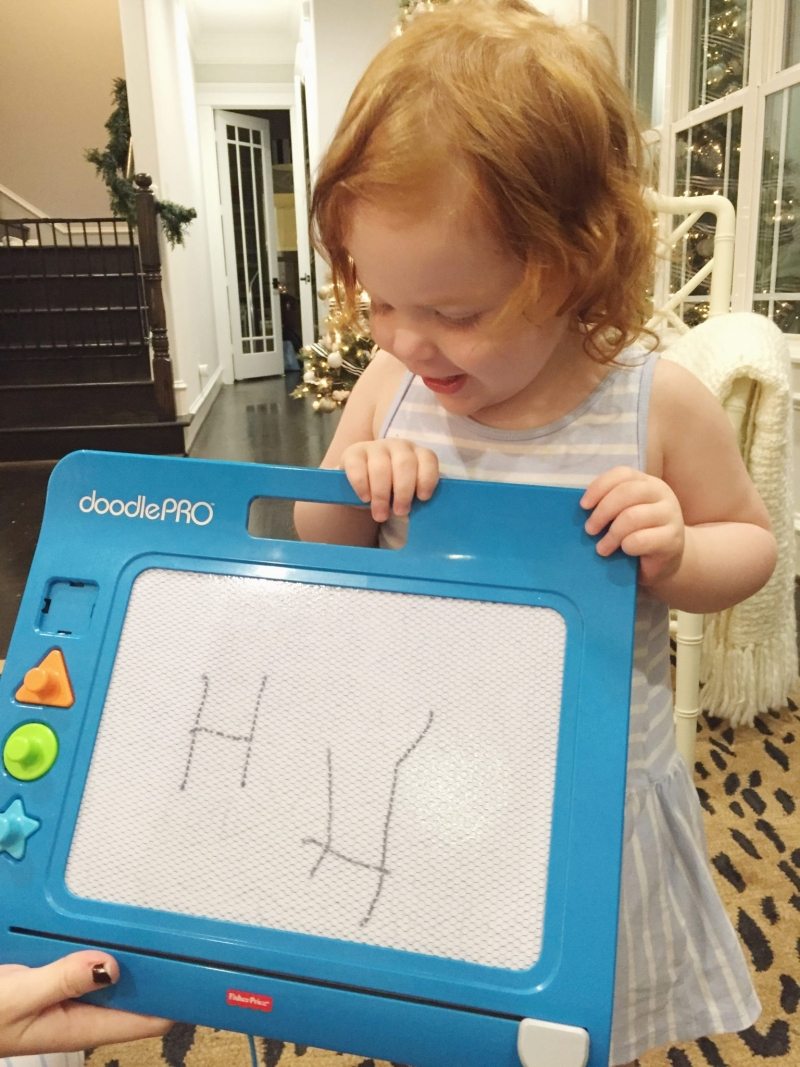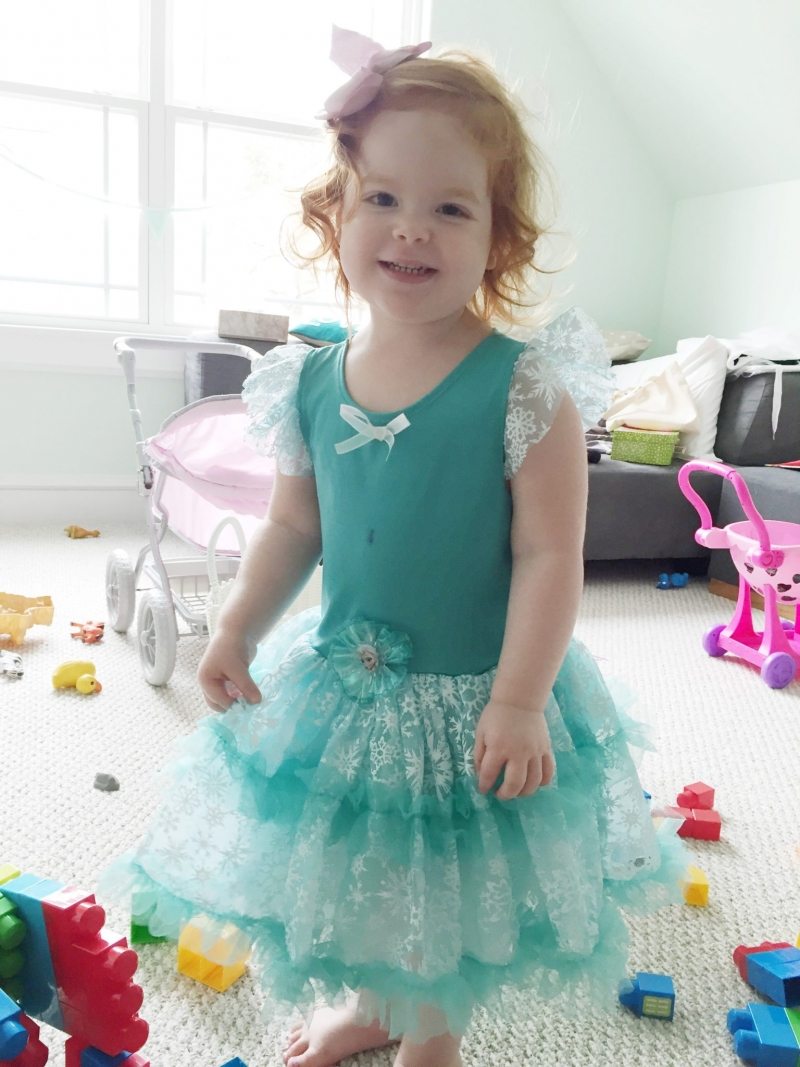 (her hair is getting so long!)
Did you catch our master bedroom with the bed actually made on Insta? I wanted to show off these gorgeous monogrammed pillows Caroline created for us. Aren't they just the perfect touch? You can check out her shop, here.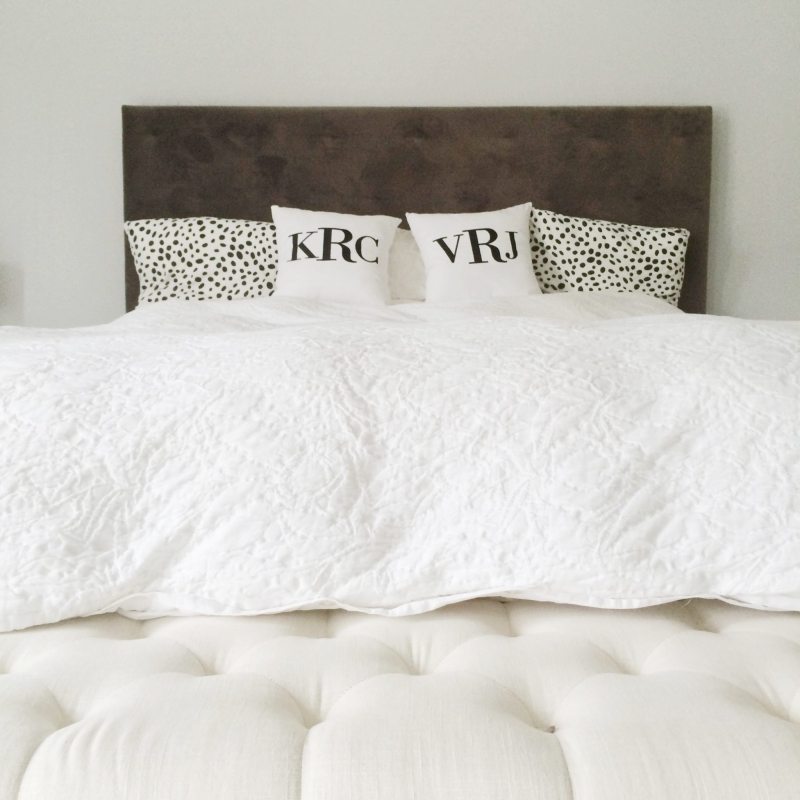 Our bed looked so darn pretty we even took some family snuggle shots together. I love that the five minutes Kevin and I spent capturing these photos means we get to cherish them for a lifetime.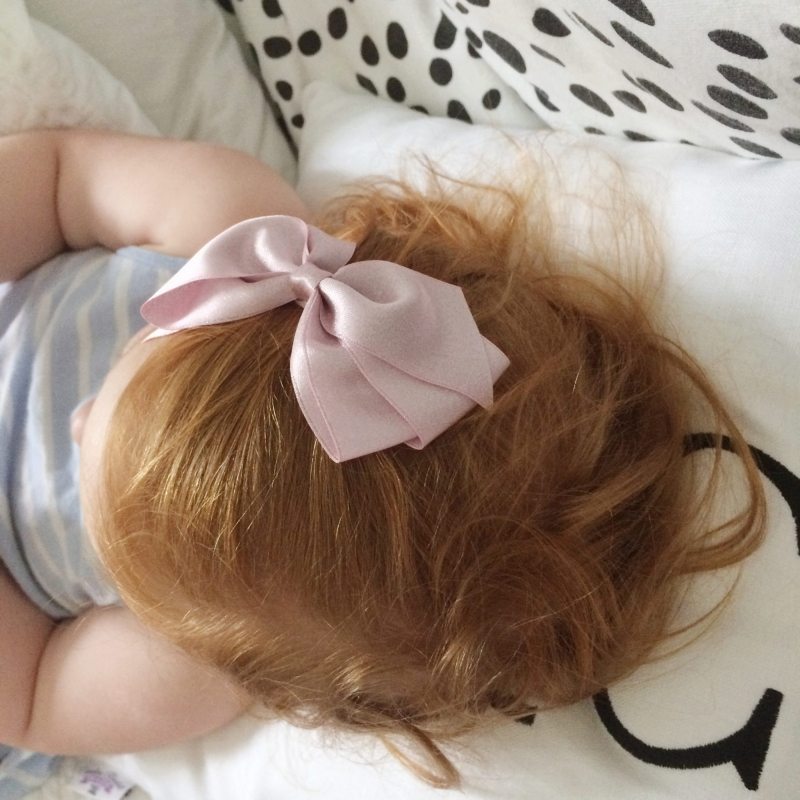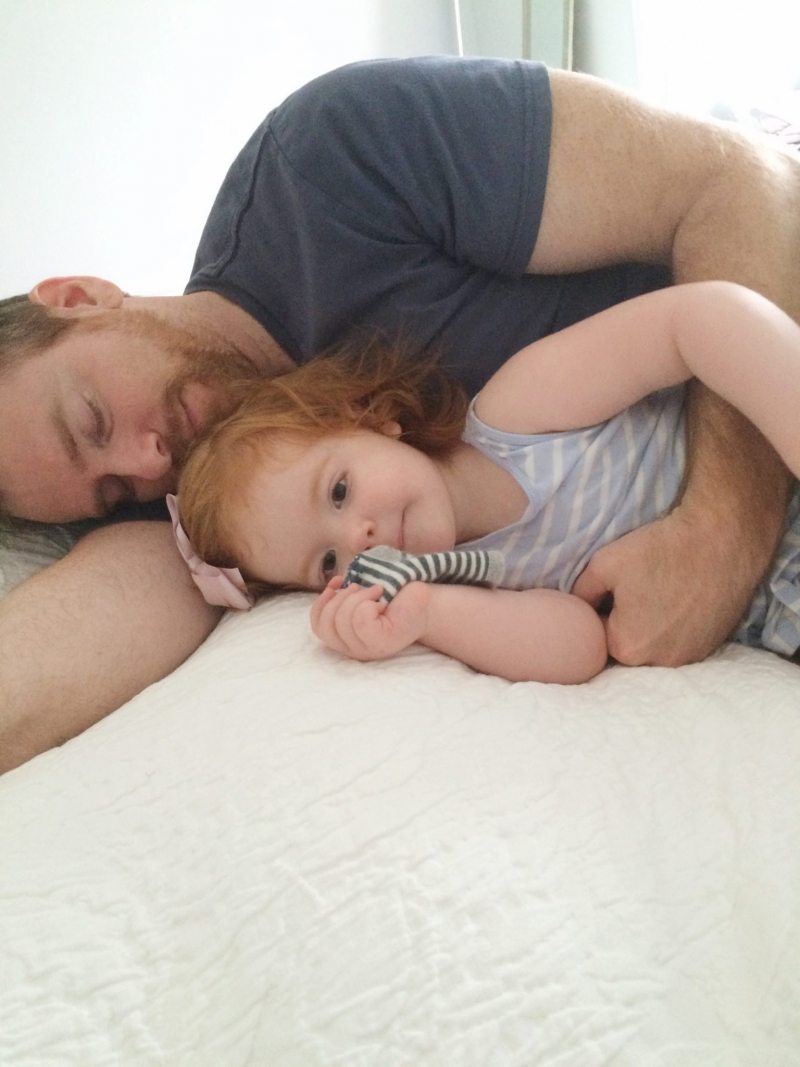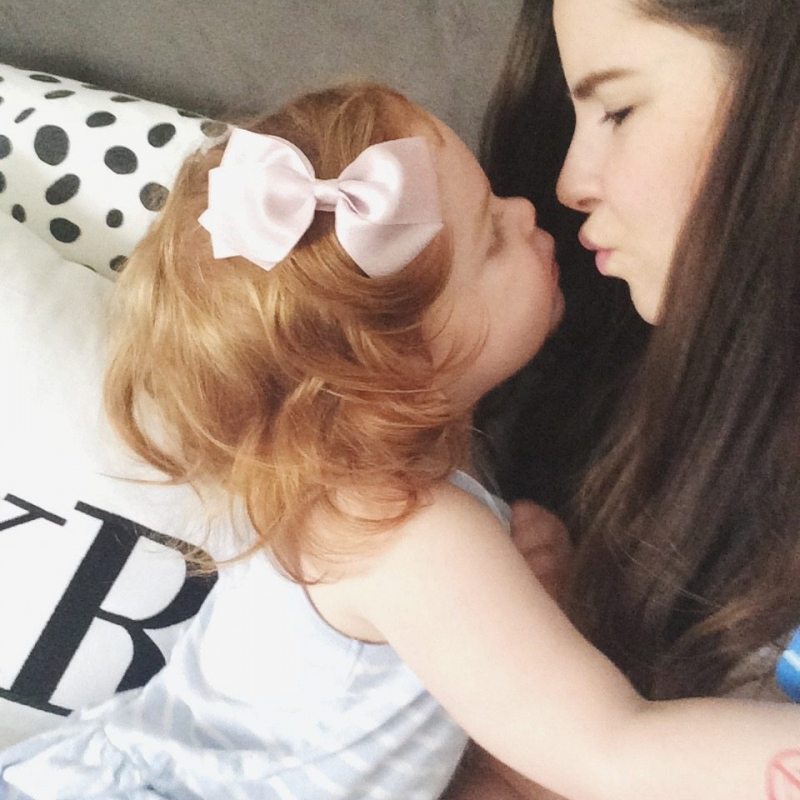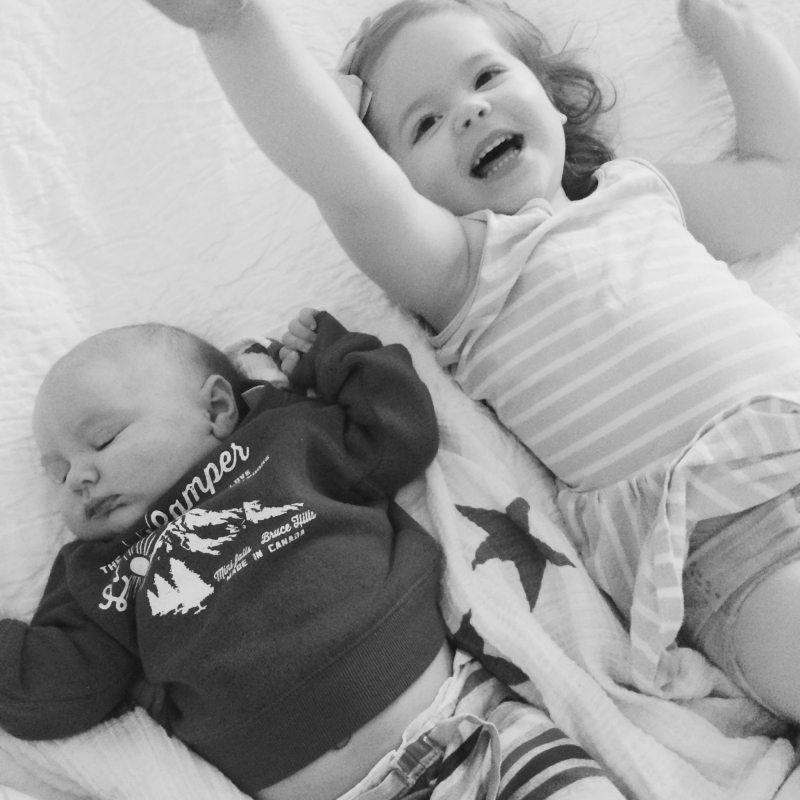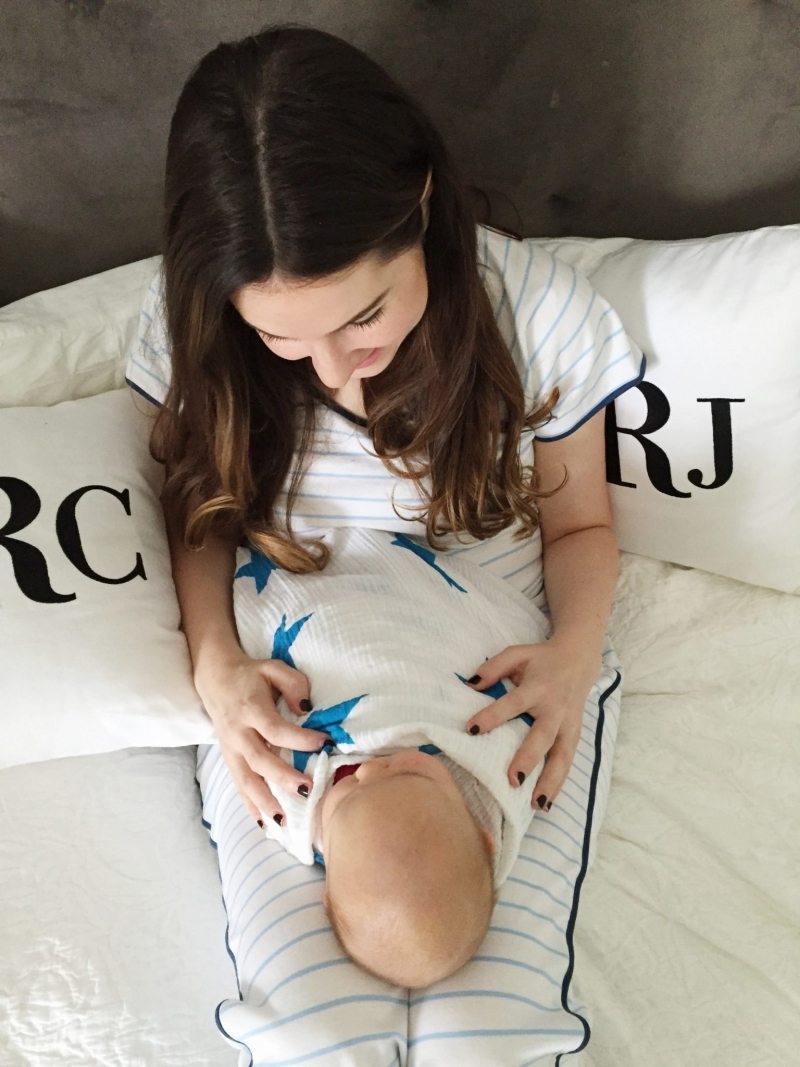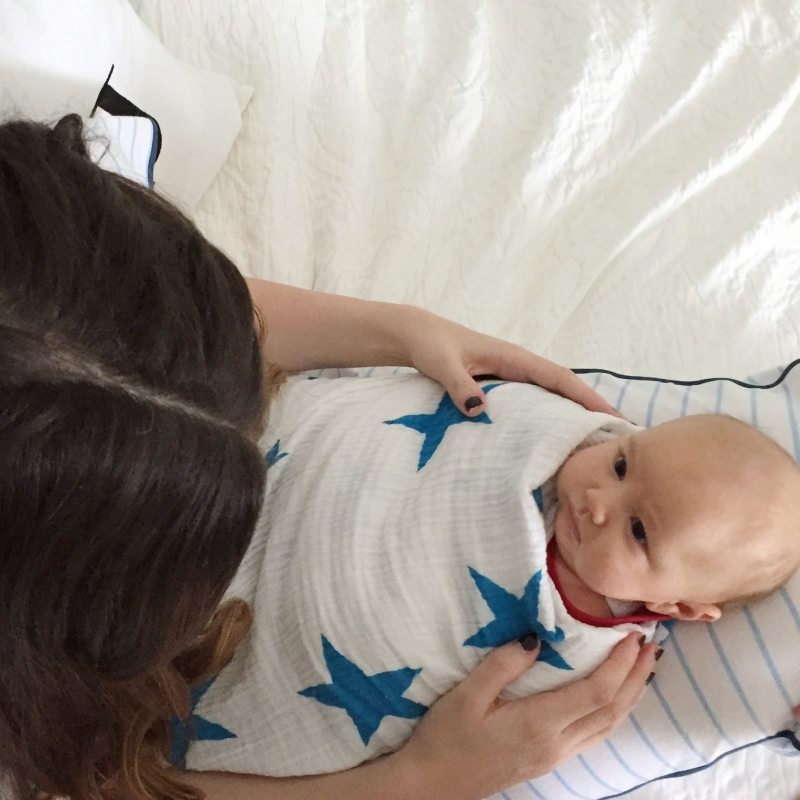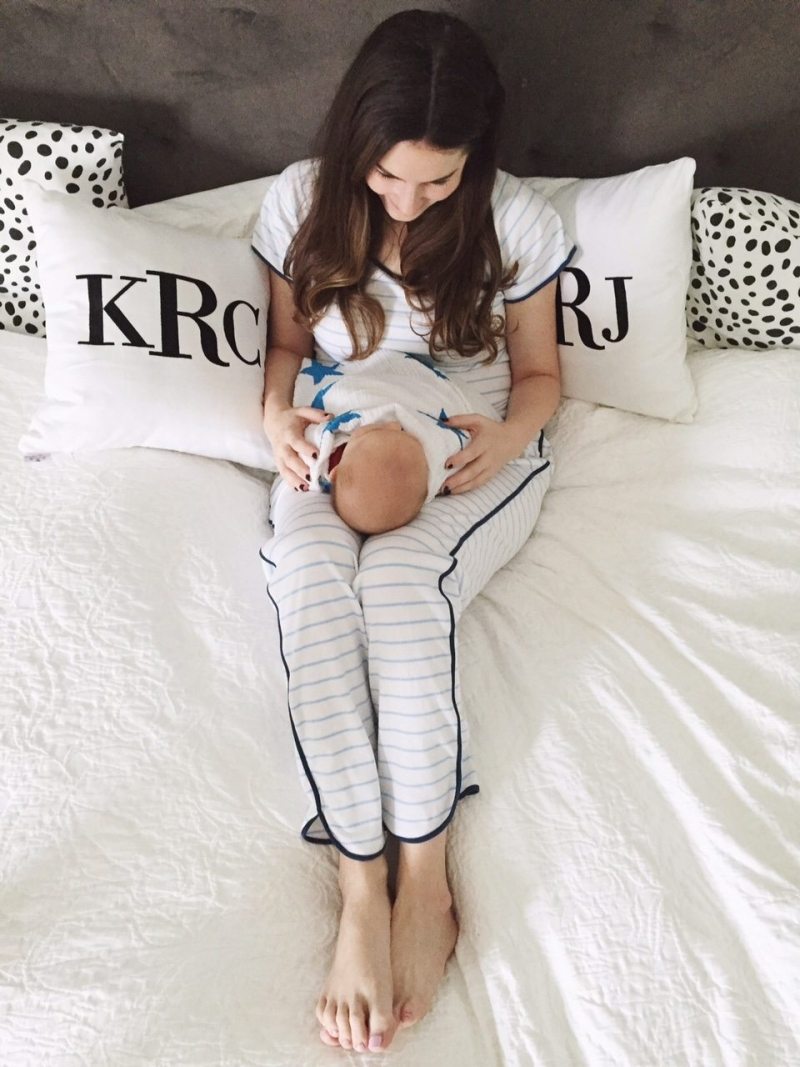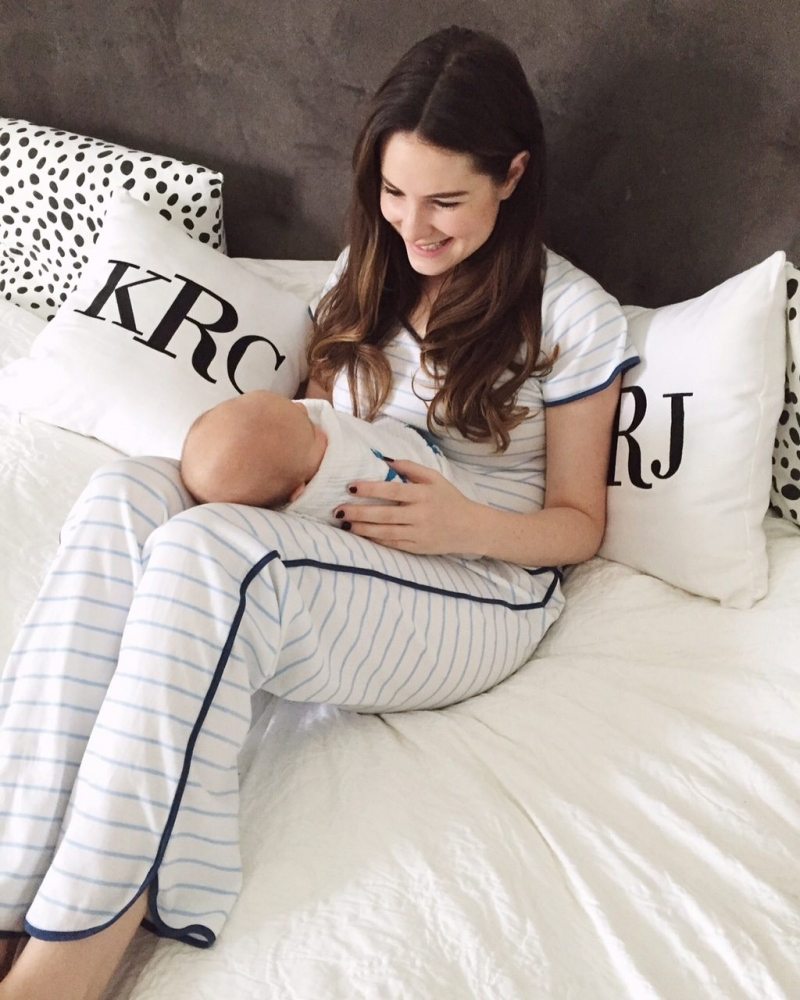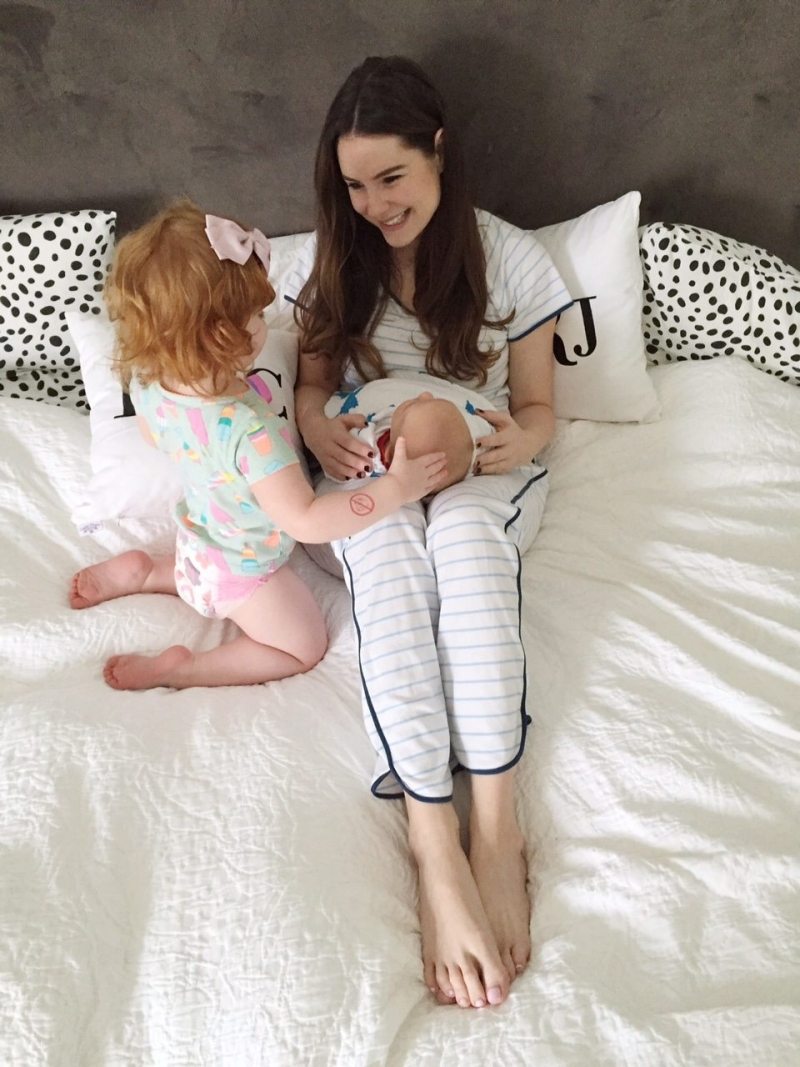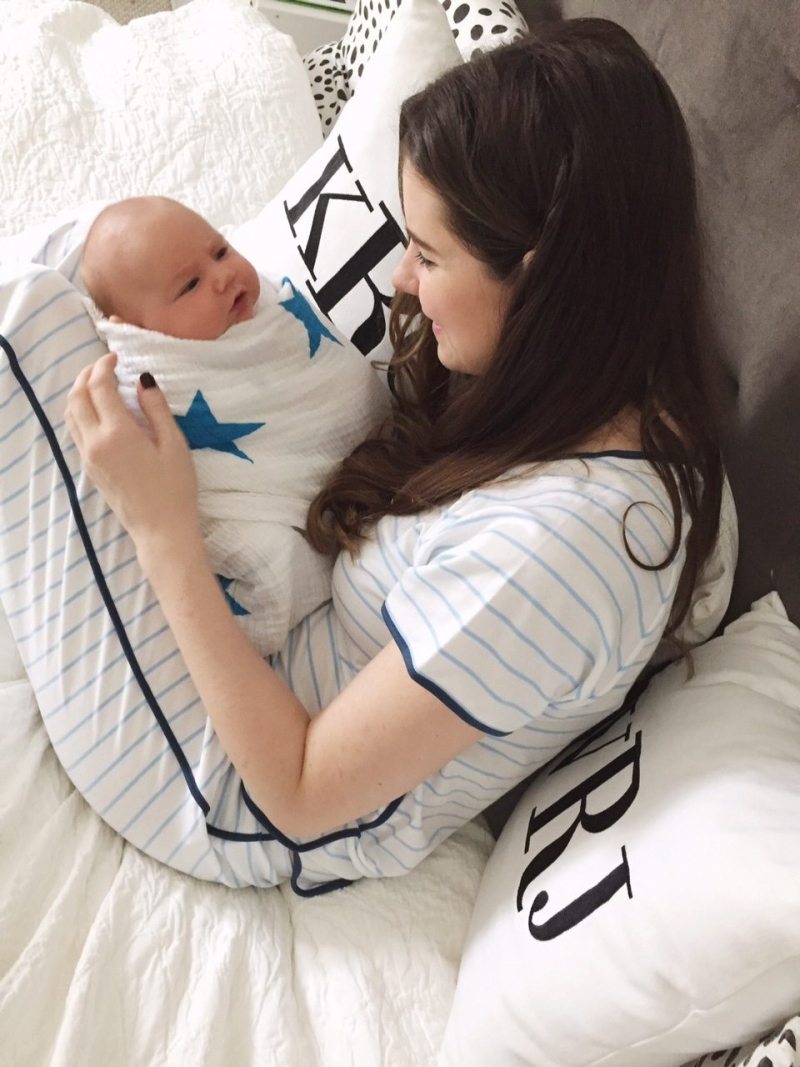 I'm totally obsessed with these Lake Pajamas. They're made from pima cotton and are SO soft and comfortable. They're a splurge, but they'd make a nice gift if you're stumped on what to get for someone special this holiday season! Check them out here! I always end up wearing them all day long because they're just too comfy to take off.
I just can't express adequately in words how thankful I am for the life we have. Two healthy children, a roof over our heads, jobs we enjoy and all we could ever hope for. We are truly grateful for all we have and spending a weekend sharing laughs, snuggles, food and love is the best way I can think to celebrate all we're grateful for.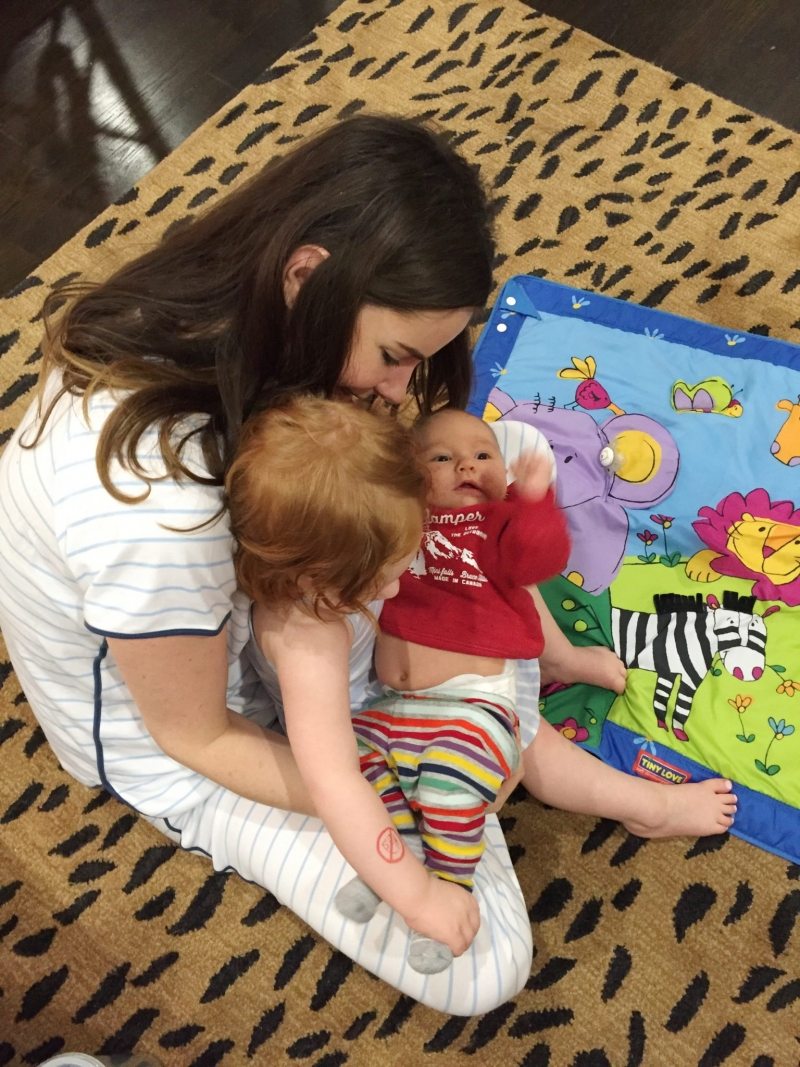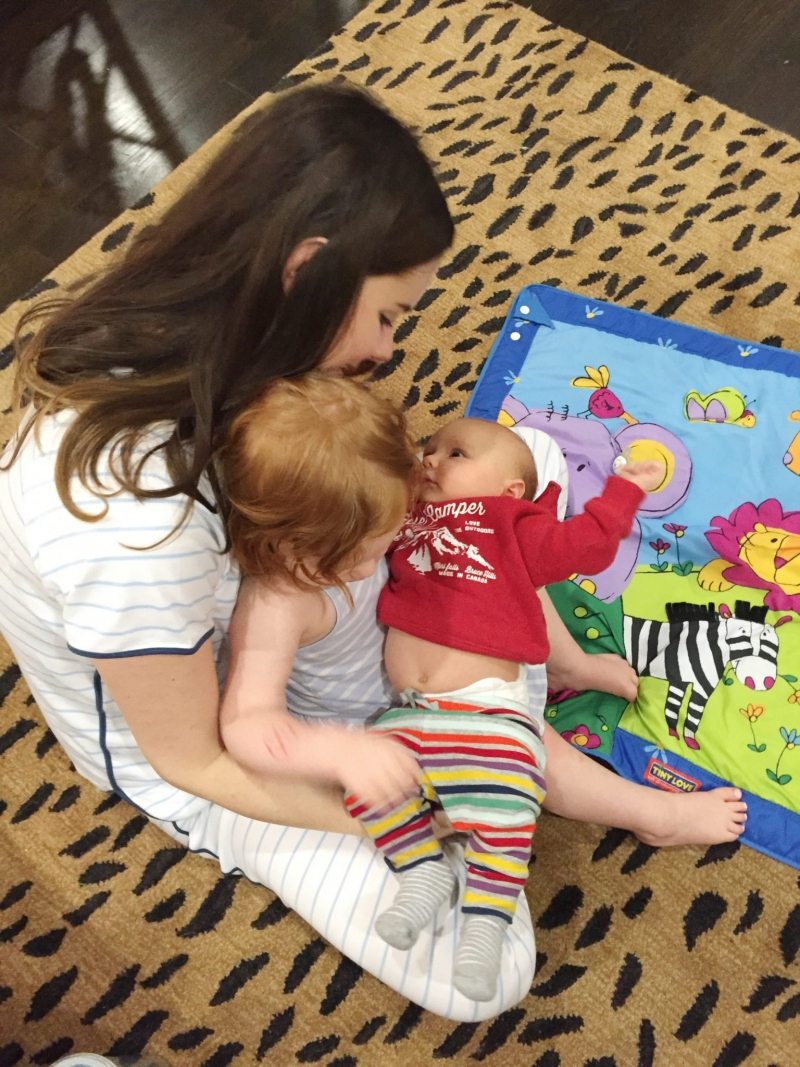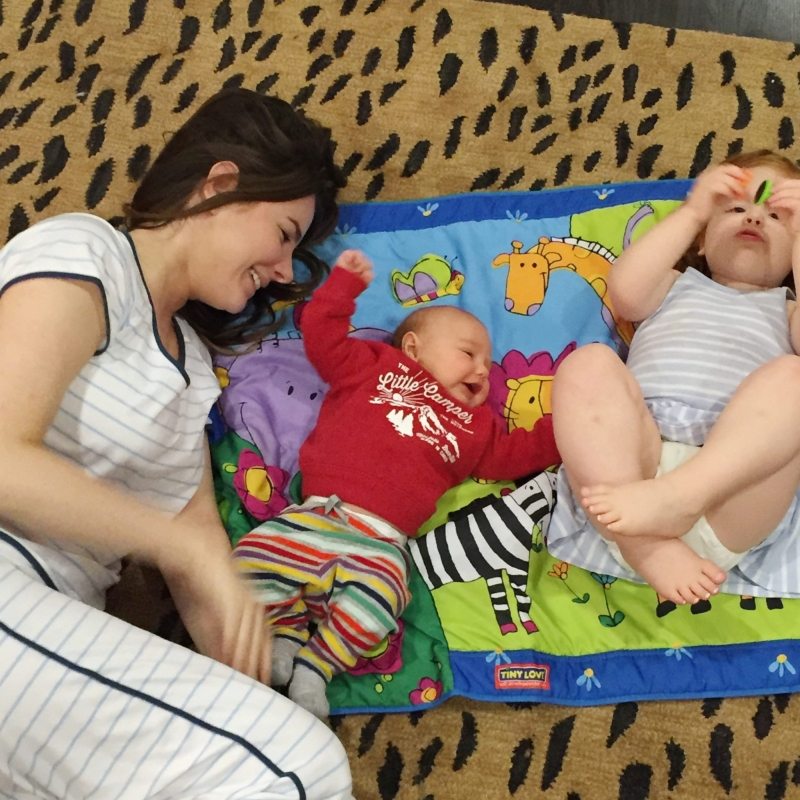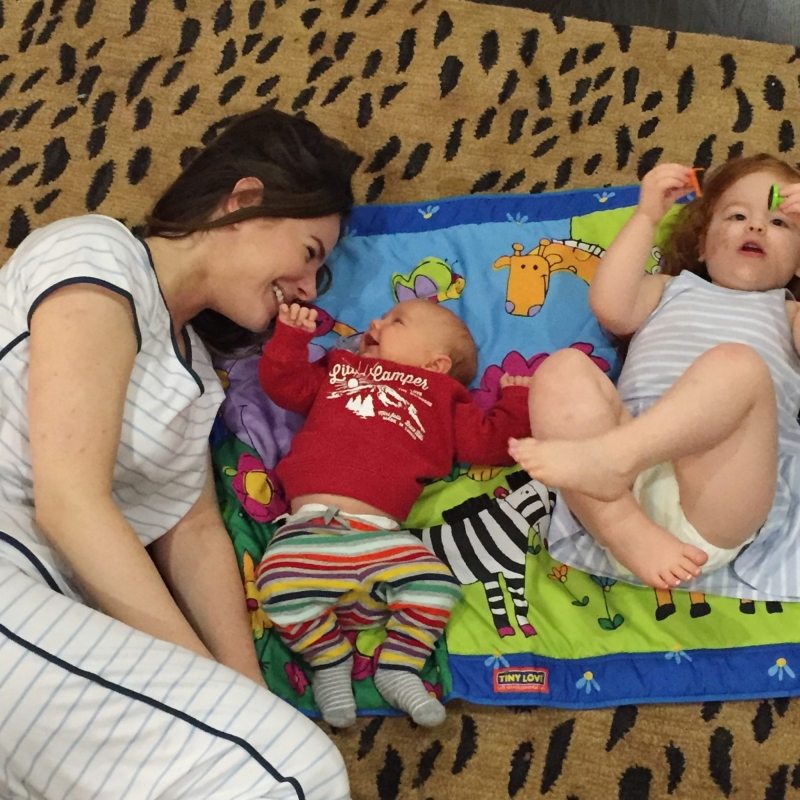 Hope you had a safe & happy weekend!