Year after year, I'm always looking for unique holiday gifts for our family members. I know that some of the gifts our parents cherish the most are ones that capture our little ones as they grow.
I recently had the opportunity to create some custom photo ornaments via Walmart Photo and I couldn't be happier with how they turned out!
They're such a fun gift idea because they'll be used year after year and on top of that they're super affordable (many are under $10!) As you all know, over the years I've hand made ornaments both for our tree and as gifts and I look forward to pulling those out and decorating our tree with them each and every year. I know our family members will feel the same way about these special ornaments.
I was excited that the ornament selection included classic ceramic ornaments as well as metal and aluminum. I used photos from Lincoln's newborn session to create ornaments that I'm gifting to family members this Christmas.
The first is this classic Season's Greetings ornament. It is double-sided so that you can add a photo to one side of the ornament. I chose this photo of Harper holding Lincoln where she just has the most precious smile.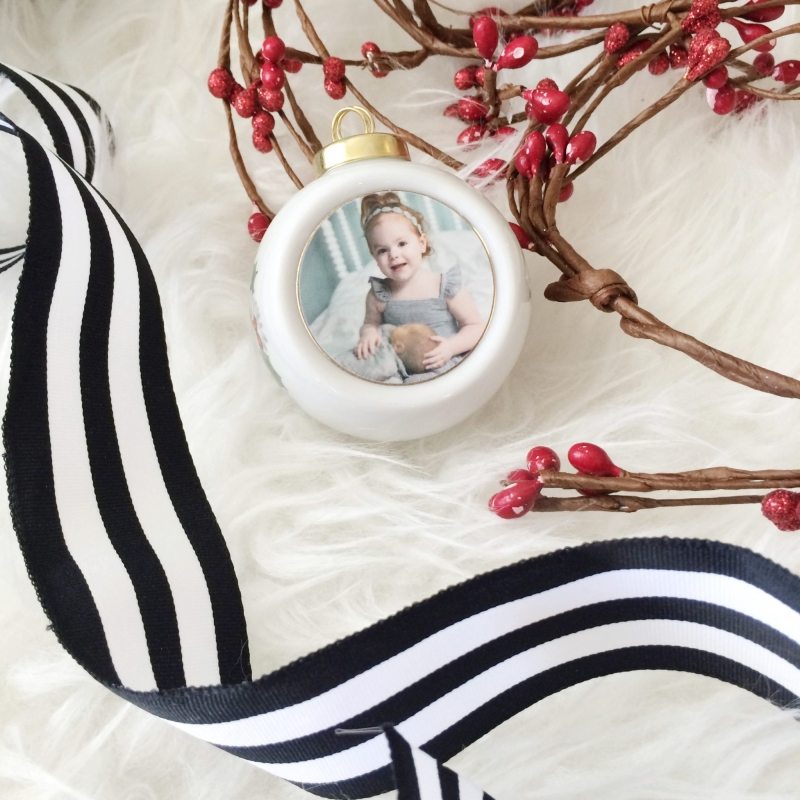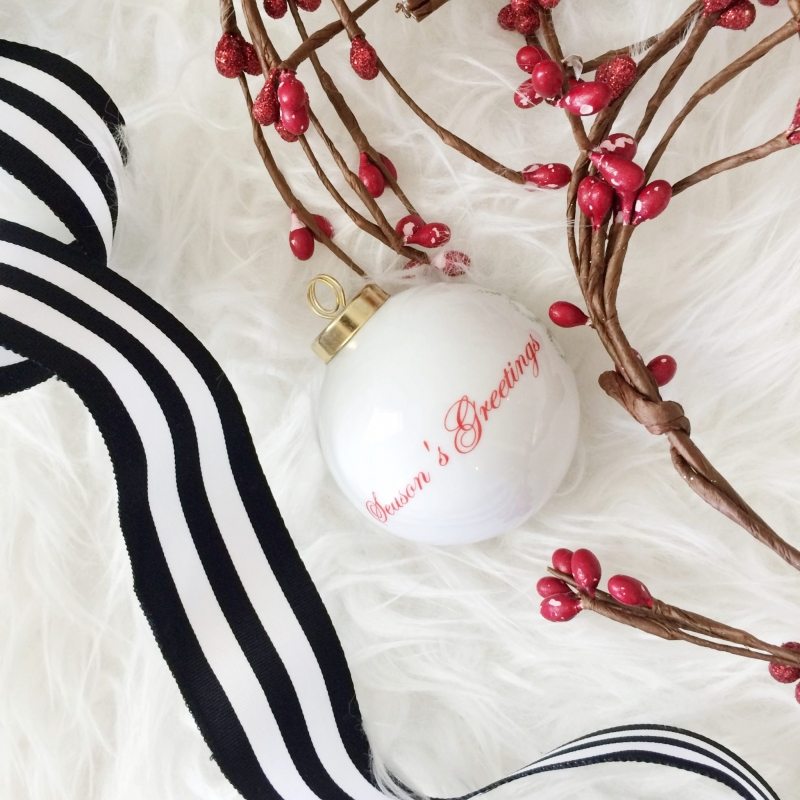 The second ornament I chose is this metal snowflake. I picked out a family photo for this one since the size of the ornament allowed for a nice-sized photo.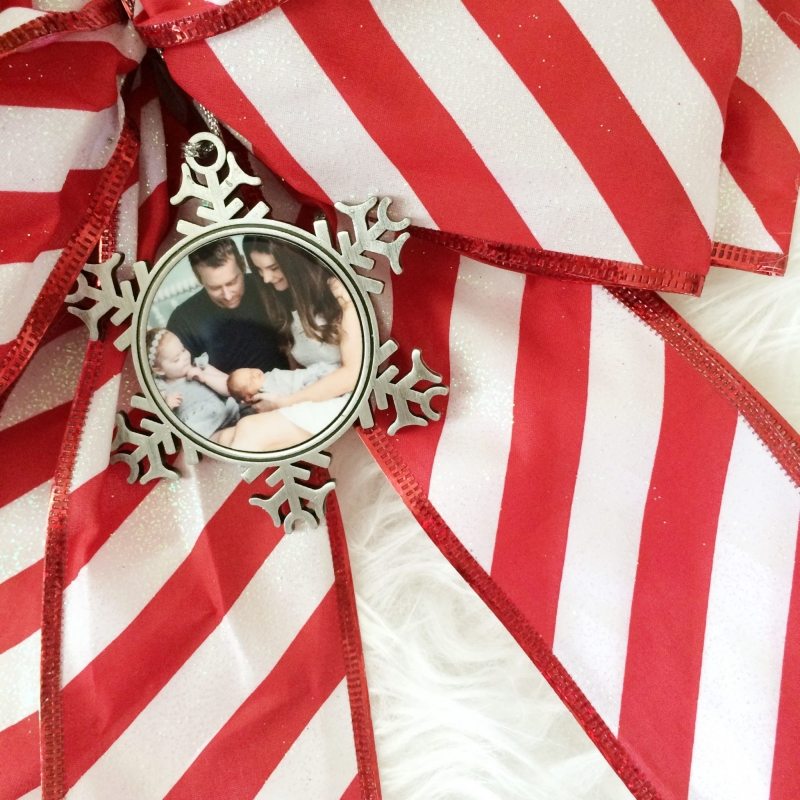 I was attracted to this sculpted oval photo ornament because it has such a classic red and white Christmas pattern and is very traditional looking. I opted for a black and white photo in this one to keep a balance between the bright red design of the ornament.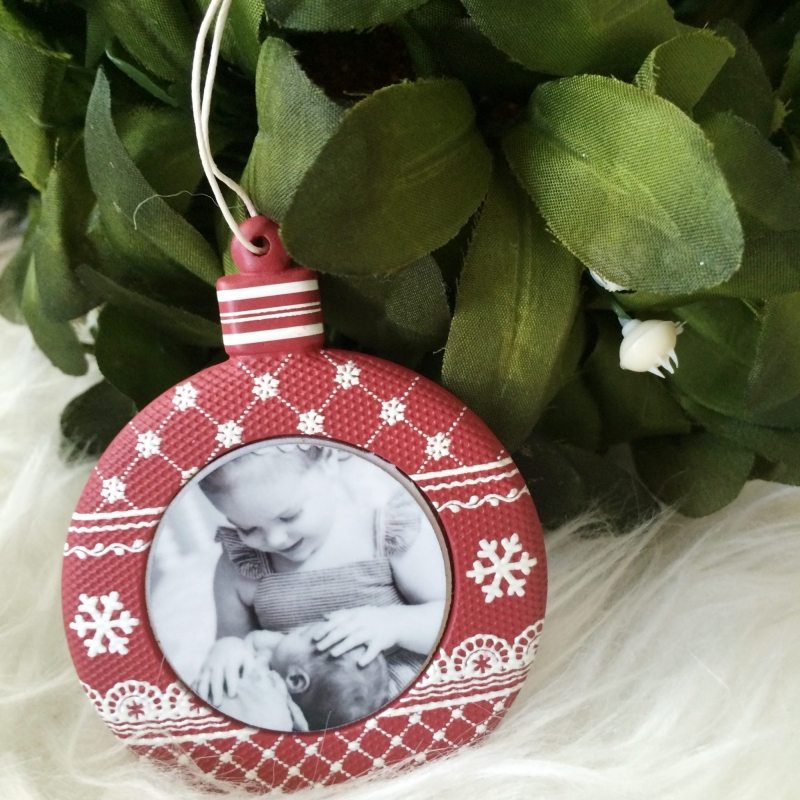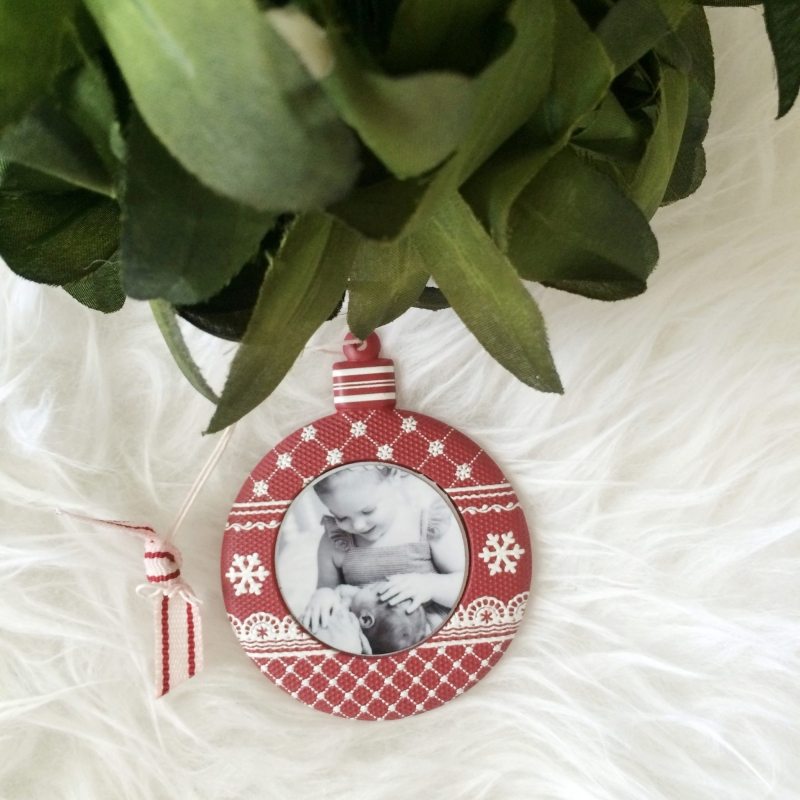 Lastly, is this incredible glass ornament. I had no idea it was possible to print ornaments like this! It's such a different look from a traditional ornament and this one is the largest of the four which worked so well for the photo of Lincoln with the greenery surrounding him.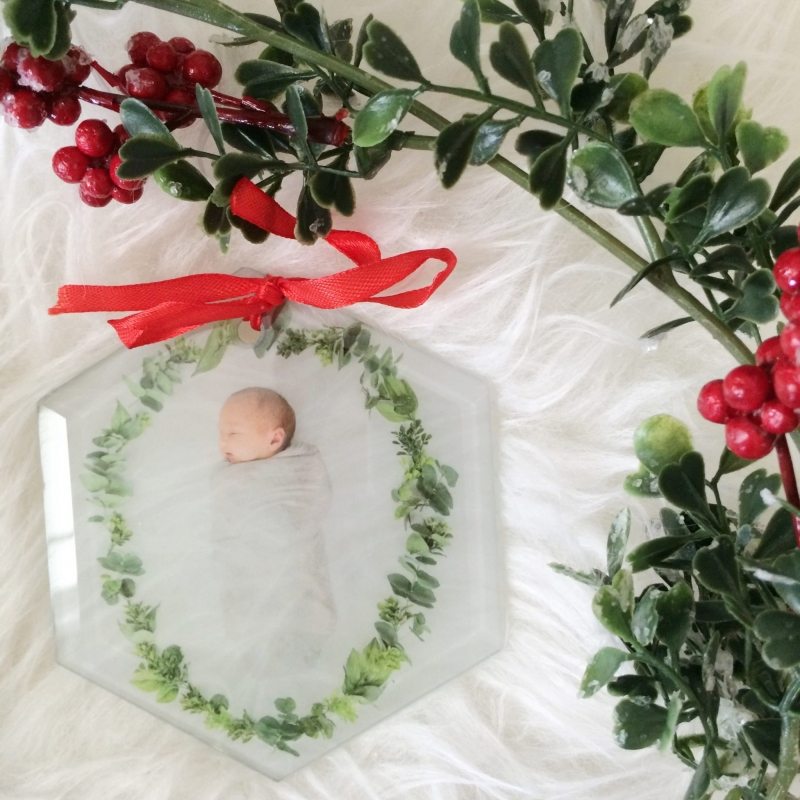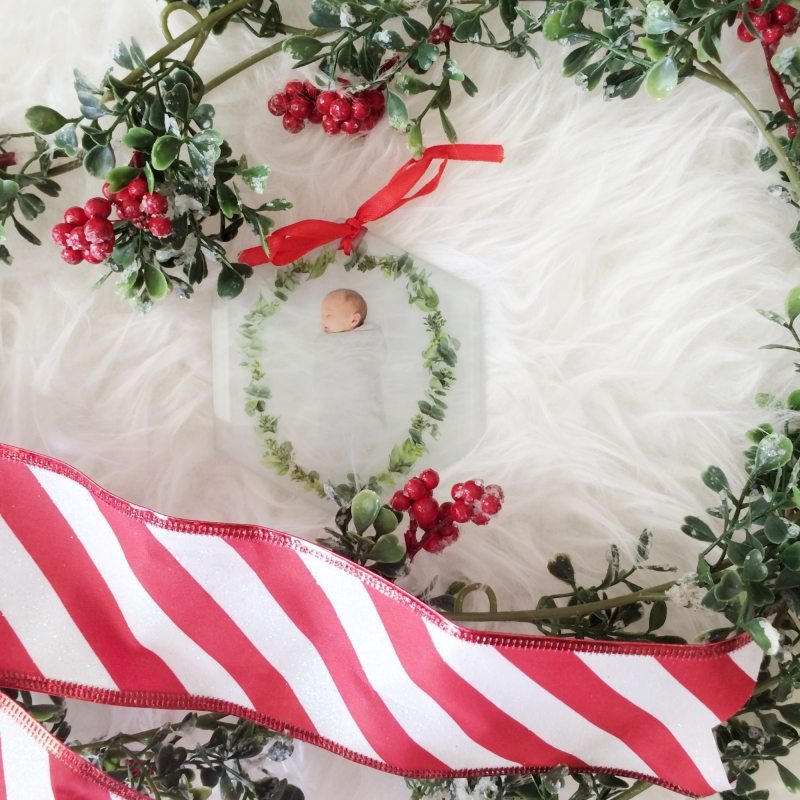 If you're looking for a unique and special gift for friends or family members this holiday season, check out Walmart Photo for a variety of gift ideas— from ornaments to photo books and even blankets, you can print a custom gift that will be cherished by loved ones. Many of these photo gifts are available for free same-day pick-up in store and Walmart is offering free shipping on all cards and gifts through 12/30/15.
Thanks for reading. This post was sponsored by Walmart Photo. All thoughts and opinions are my own based on my experience with the products.
Facebook | Twitter | Pinterest | Instagram | YouTube | Google+.
Be sure to visit Walmart Photo's brand page on BlogHer.com where you can read other bloggers' posts.