One of my favorite things about having children is finding new ways to make special memories and traditions as a family. The holidays are a perfect time to try something new that can be enjoyed for years to come!
One thing we're doing during the month of December is to have a special holiday breakfast once every weekend through Christmas. Harper gets so excited on Friday night because we get to have our "special breakfast."
We don't usually eat such indulgent breakfasts, but once a week during the holidays I think it's so fun to have something yummy to look forward to after a long week.
For our holiday breakfast, we use World Market's gingerbread pancake & waffle mix.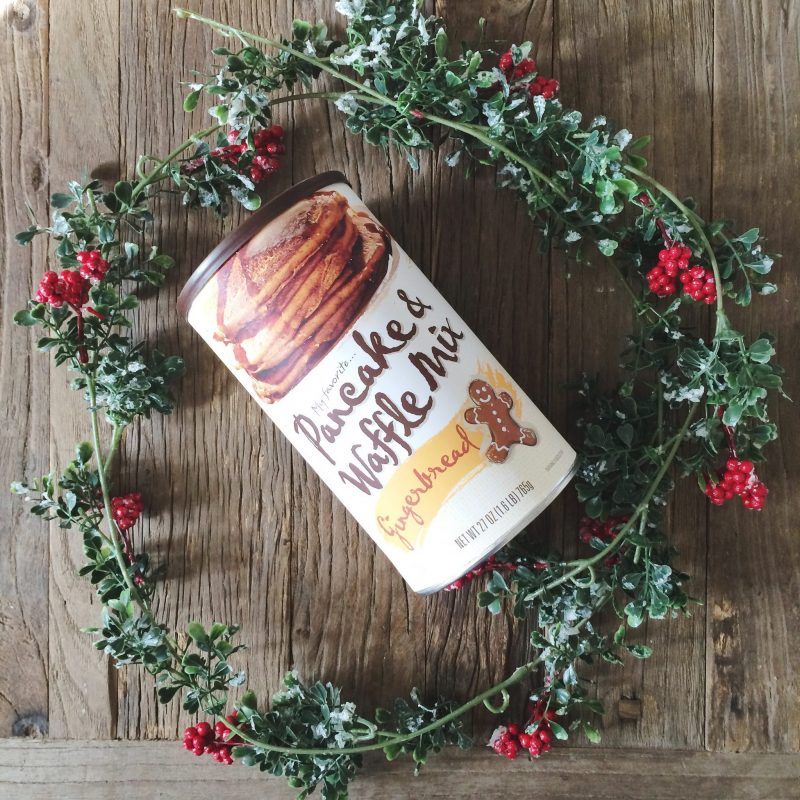 I decorate the pancakes with fruit and whipped cream to make them into fun holiday themes like Santa, a snowman or ornaments. I'm obsessed with gingerbread (and I pretty much buy these amazing cookies in bulk) so I was so happy to see a pancake mix with such a fun holiday spin to it.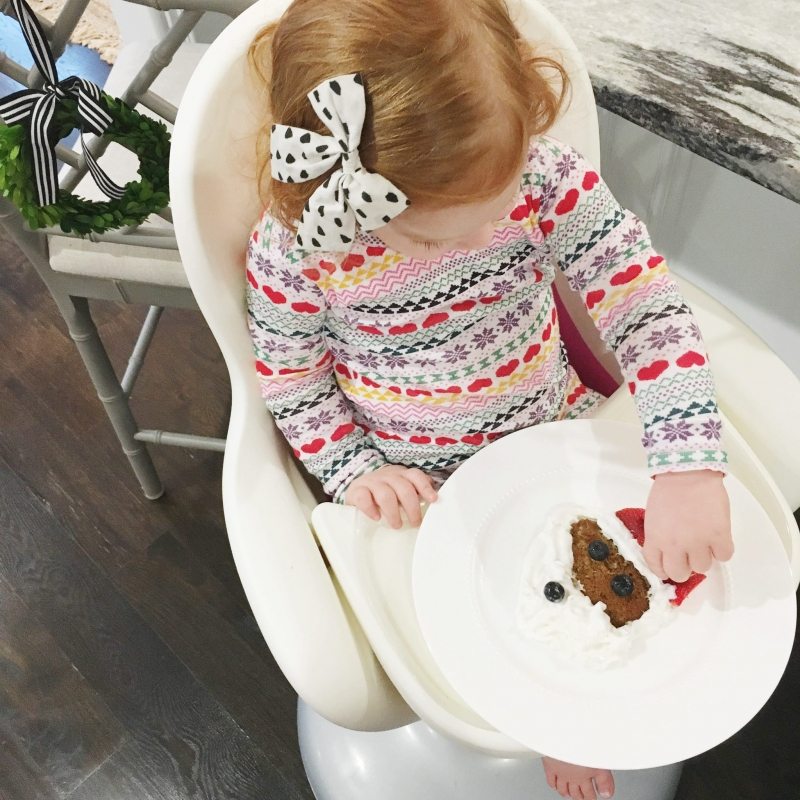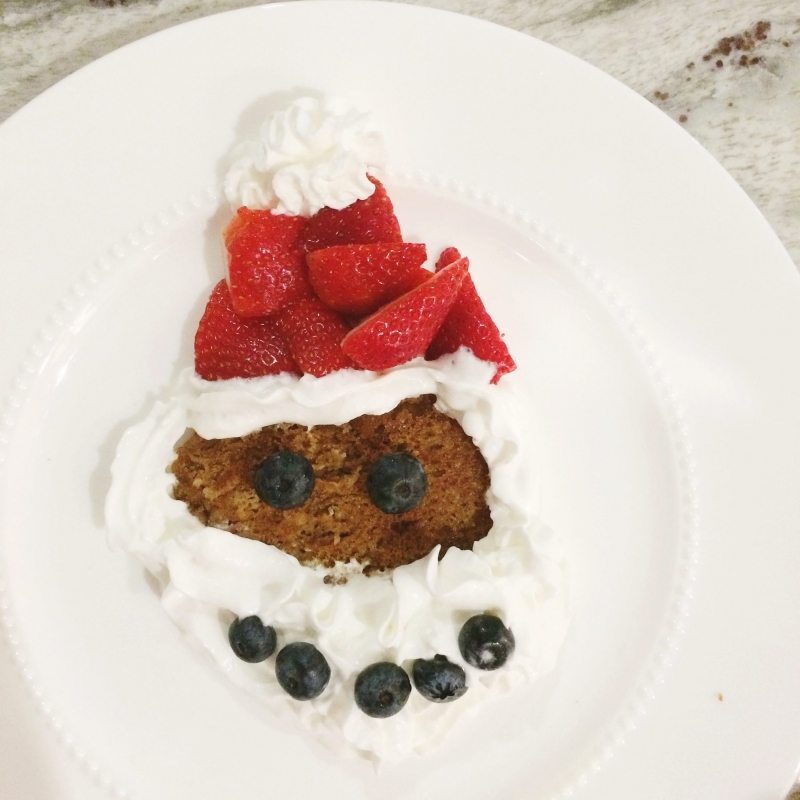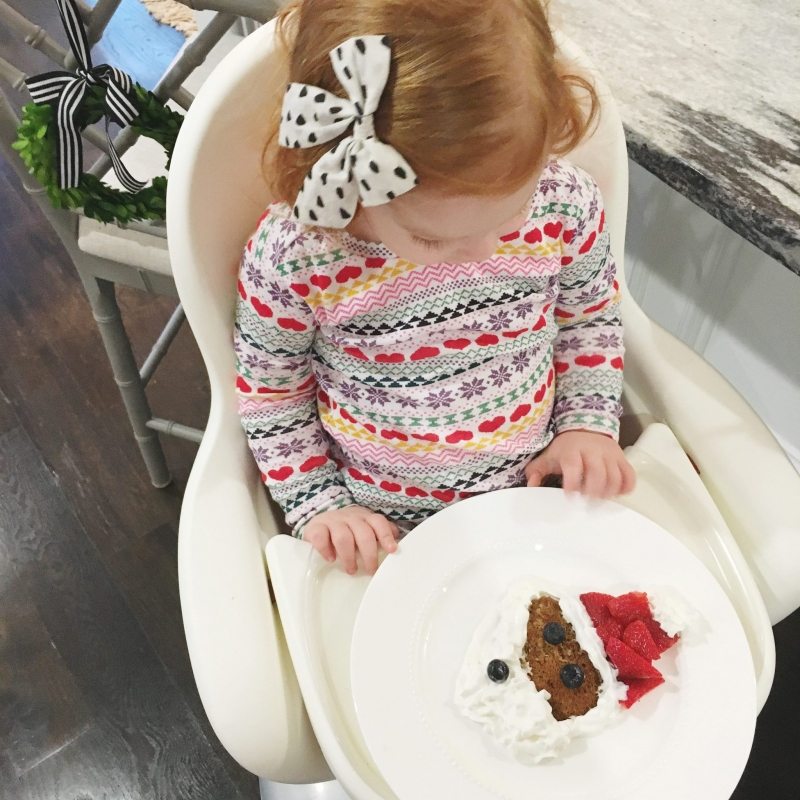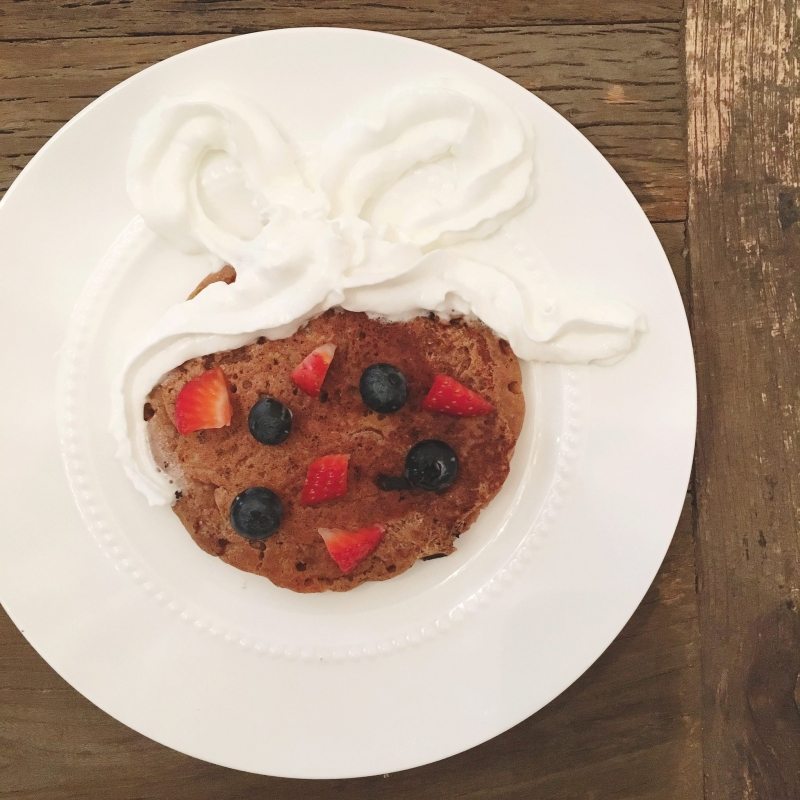 Up until this month, Harper had never had hot chocolate before, so I picked up some of World Market's red velvet hot cocoa mix and added marshmallows (check out these ones!) to let her have a festive drink. I got each member of our family these beautiful gold monogram mugs— they're perfect for the holidays (and all year round!) Harper loves to sip her hot chocolate out of her mug with her "special straw."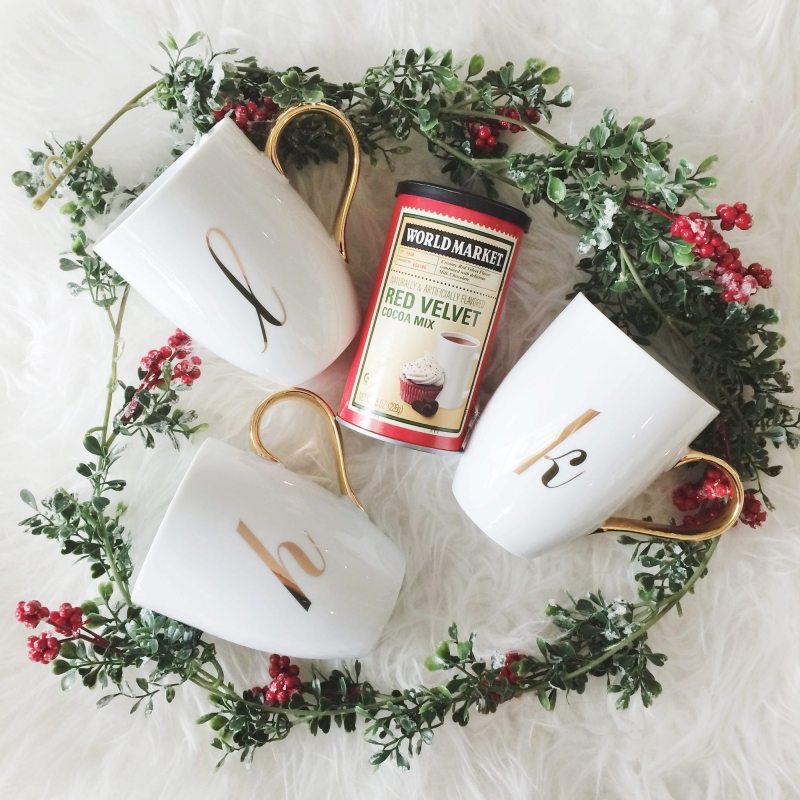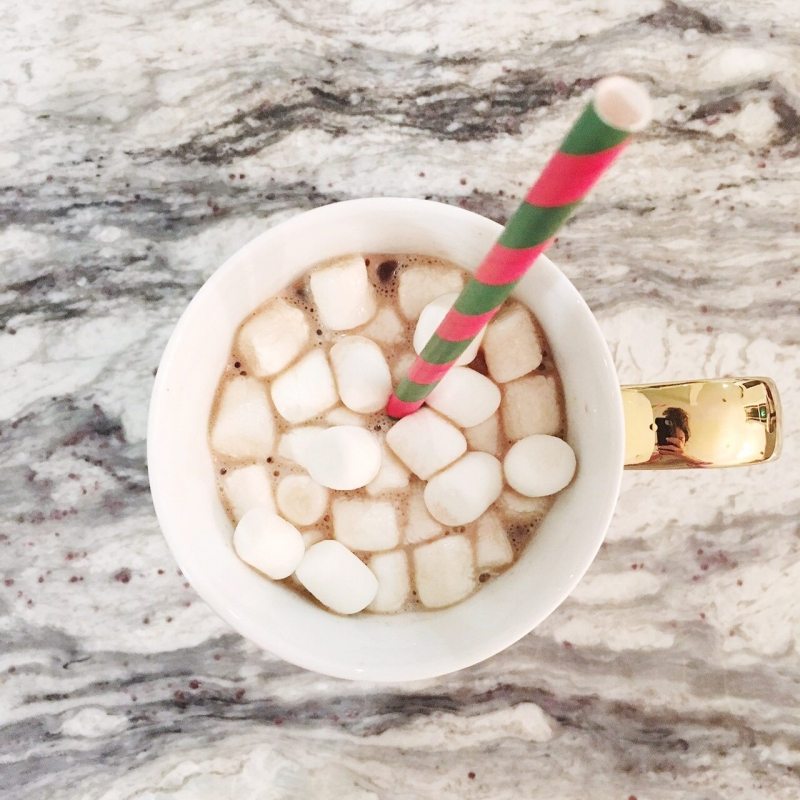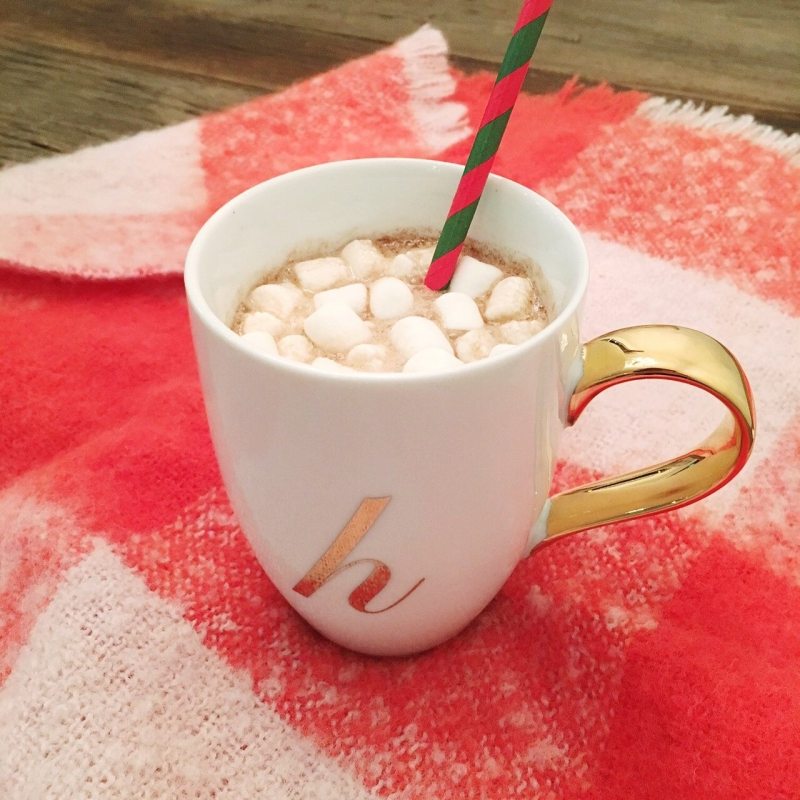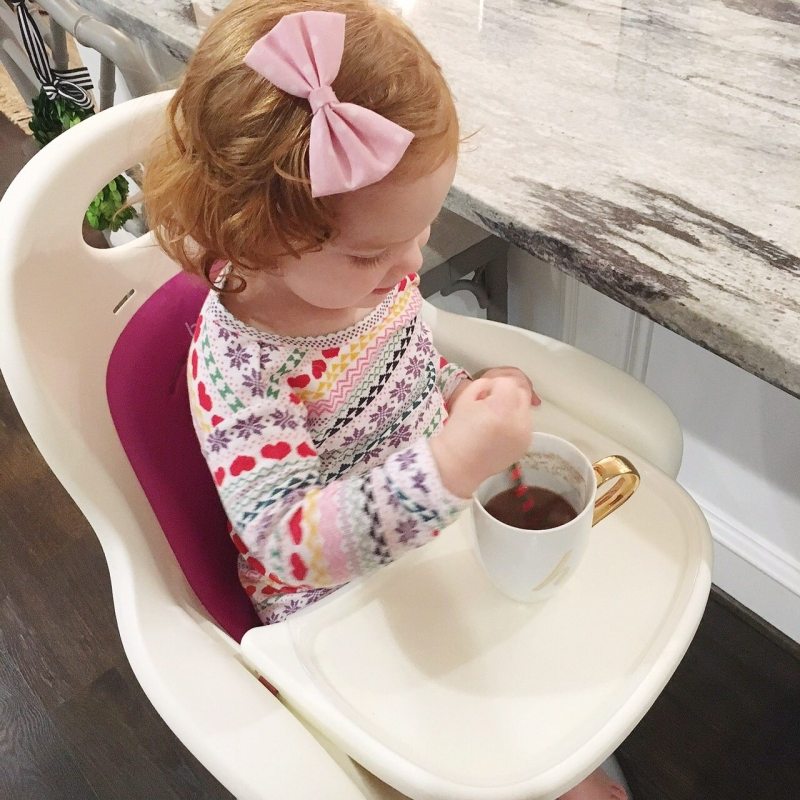 Speaking of holiday beverages, I should also mention my obsession with Twinnings Christmas Tea. I usually drink at least one cup a day—it has the perfect Christmas spice flavor to it! I'm a big tea drinker and World Market has basically every flavor you can think of.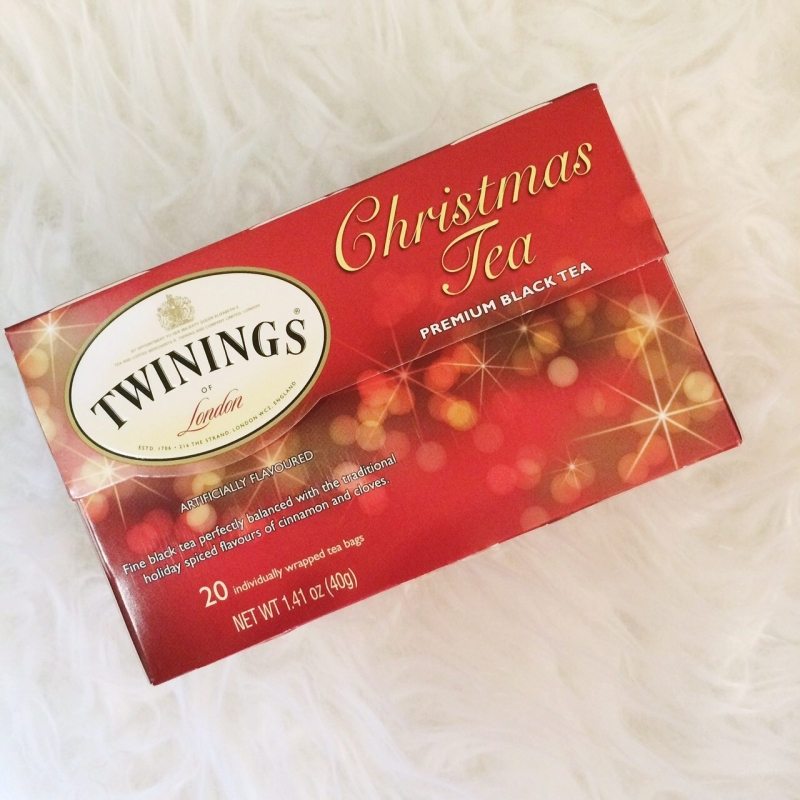 Have you started any new holiday traditions with your family? Or do you have some from your childhood that you've continued to do? I would love to hear them to get ideas for our own family!
Thank you to World Market for partnering on this post and helping us find wonderful products to make new family traditions extra delicious! I was provided with a gift card in exchange for this post, but all thoughts and opinions are my own and I have been a World Market customer for years.