Our weekend was fun! Saturday Harper had Little Gym and we had friends over for a playdate. Sunday we put up curtains in Harper's room and Candice came over and we went and had our nails done which was much-needed as I hadn't had a pedicure since before Christmas (insert alarmed-face emoji here).
Here's what else we're up to…

O N E
We are in the throes of potty training right now. It's been going really well and Harper usually stays dry all day and night and is getting better at telling us when she needs to go (versus us asking). We totally thought we won the lottery because she would actually poop on the potty a few weeks ago, but she has since decided that no, she doesn't want to and she will hold it for two days…and it's a disaster when she finally goes. #pottyprobs. Advice, mamas? We're still using pull-ups but we also let her wear her big girl undies around the house sometimes.
T W O
Y'all, our Pottery Barn sofa finally came in. I want to shout FINALLY because it took sixteen weeks (16!!!!!!!) when we had been promised 8-10. I literally can't even muster up the energy to delve into the customer service disaster that was this entire experience, but they're trying to make it right and we're just thankful we even have a couch since just a week ago no one even knew where it was (literally, they could not find it in their system, the warehouse, etc).
And yep, it's white. The performance canvas in "warm white" to be exact. I know, I know. But I have the same thoughts on light colored sofas as Jessica and we opted for the performance fabric in a slipcover so it's washable and liquids just roll right off the fabric. One of our friends has a PB sofa just like ours and they've washed their slipcovers a few times and it still looks good so we were more confident about our purchase. Plus, it's in our living room which Kevin and I mostly use in the evening since we have our awesome new playroom for the kids. I bought a bunch of throw blankets and I'm hoping for the best. #holdme.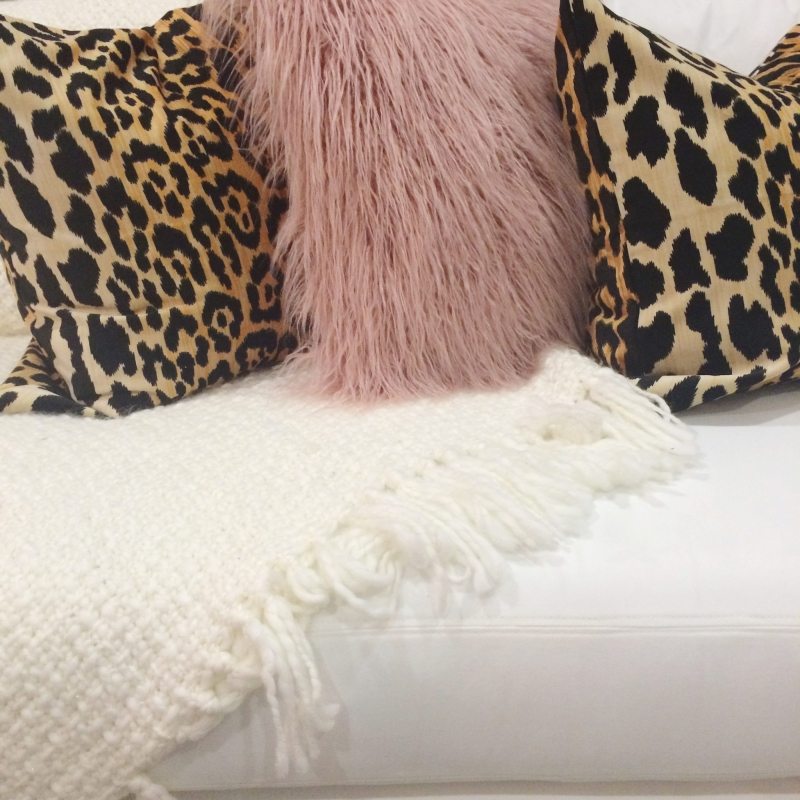 sofa |  pink pillow (similar) |   leopard pillows
T H R E E
This little boy has totally stolen my heart. I can't even with his sweet little face. We think he's teething because he's been drooling like crazy and eating his hands. I ordered these bandana bibs from Ollie & Tate when I was still pregnant and they're awesome! High quality, wash great and adorable prints for little boys (and girls!)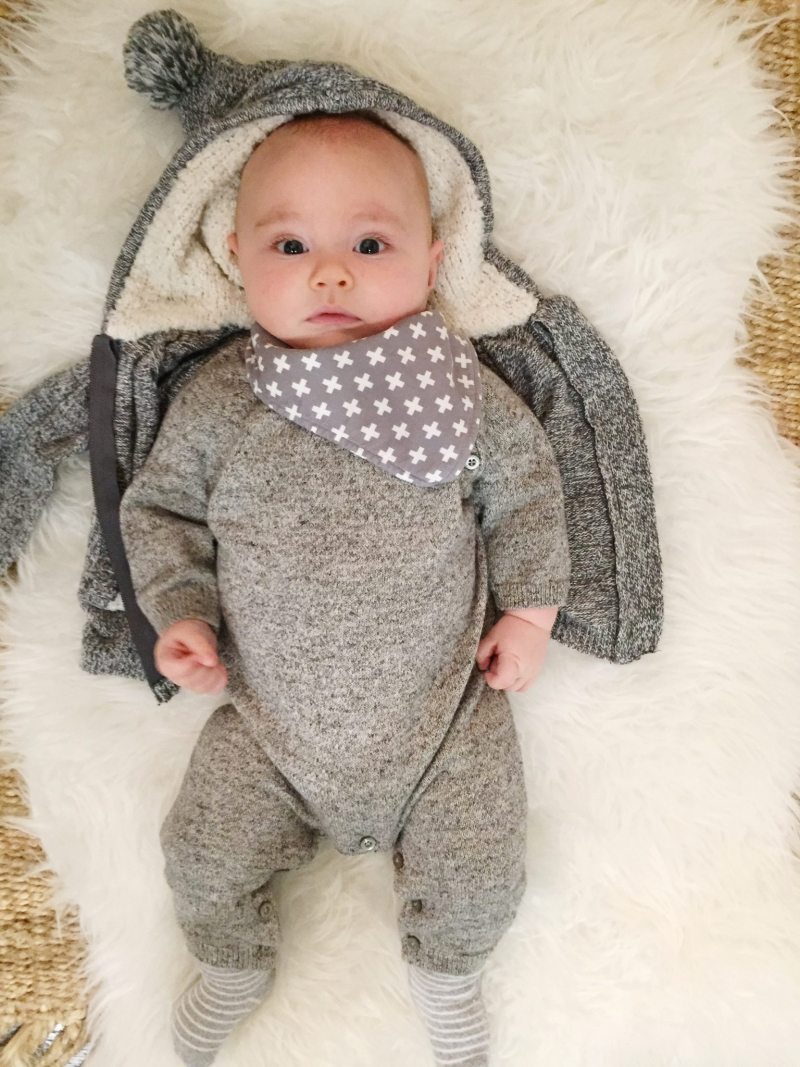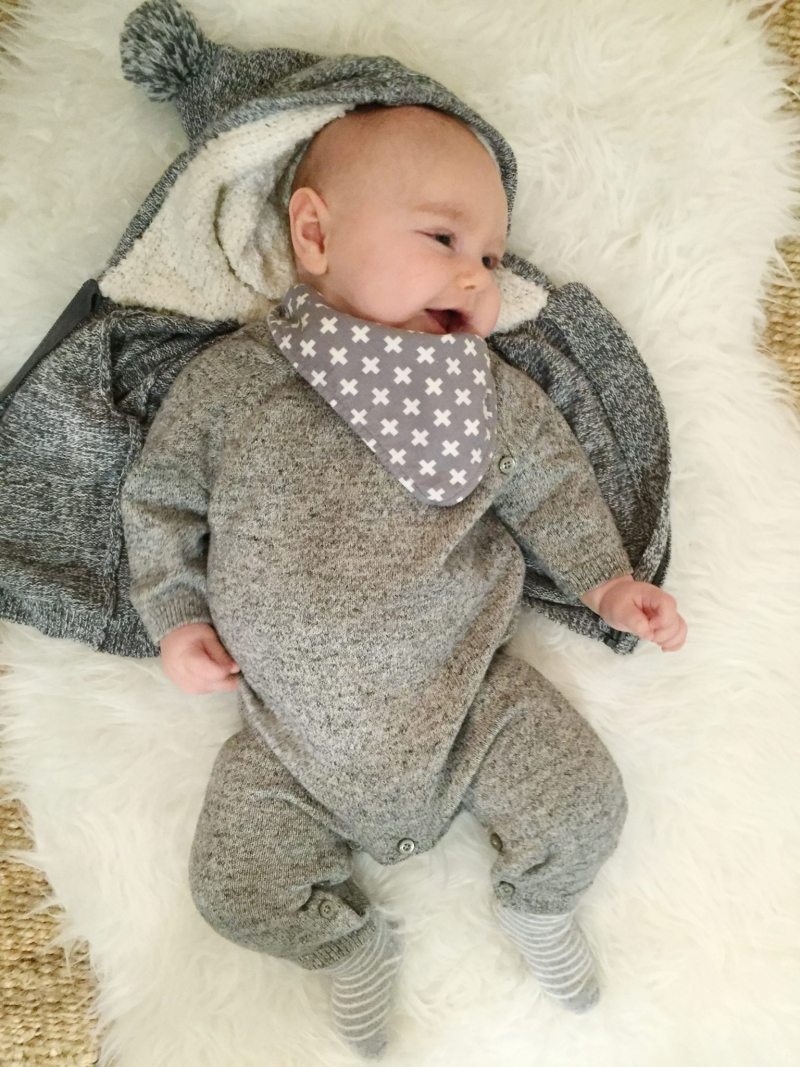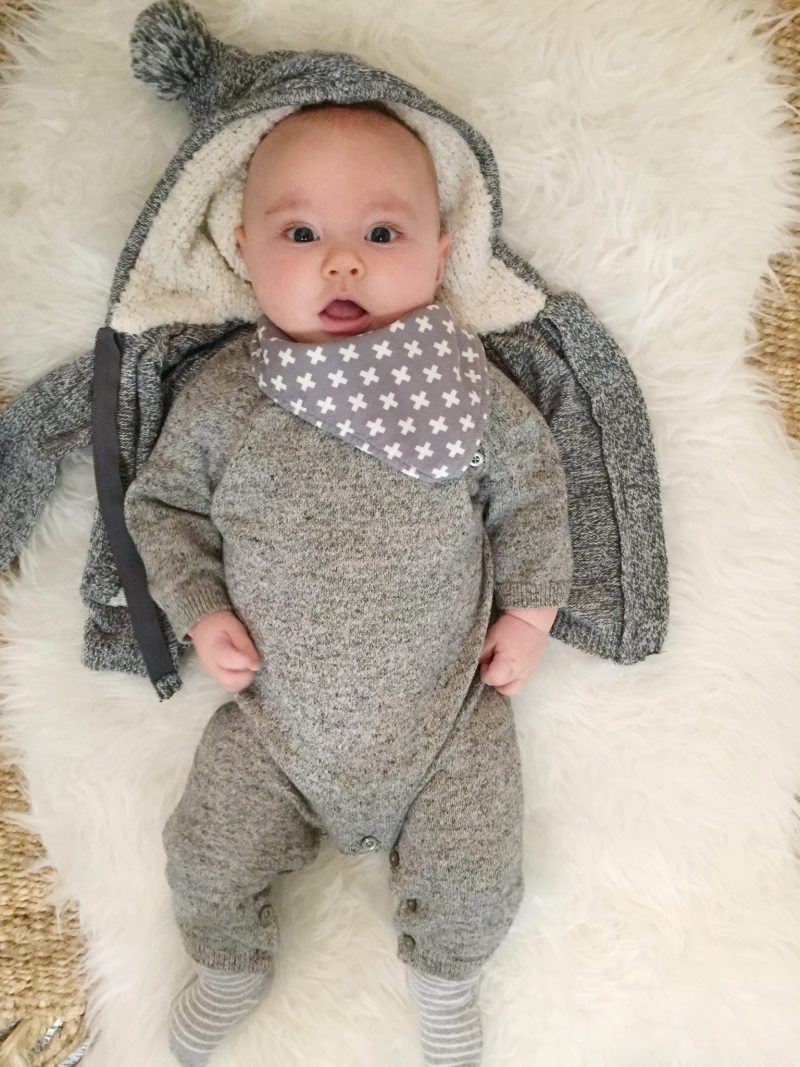 bib  |  romper  |  sweater
F O U R
Speaking of small shops, can we talk about these gorgeous bows from Hello Hadley Girl? I'm so proud of how much Kelsey has grown since she first started her business and these bows are absolutely precious and so very well made.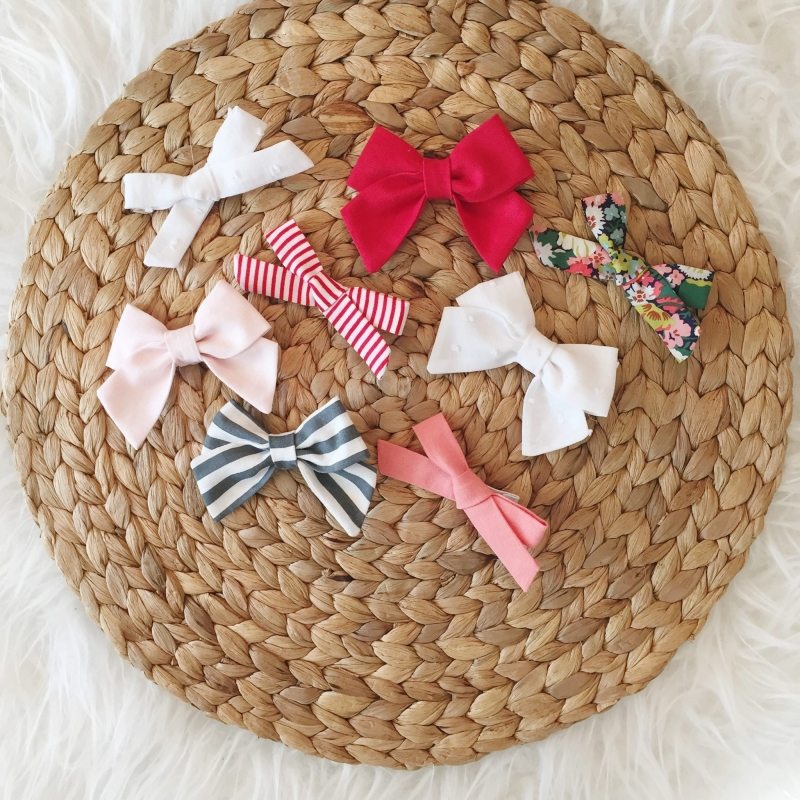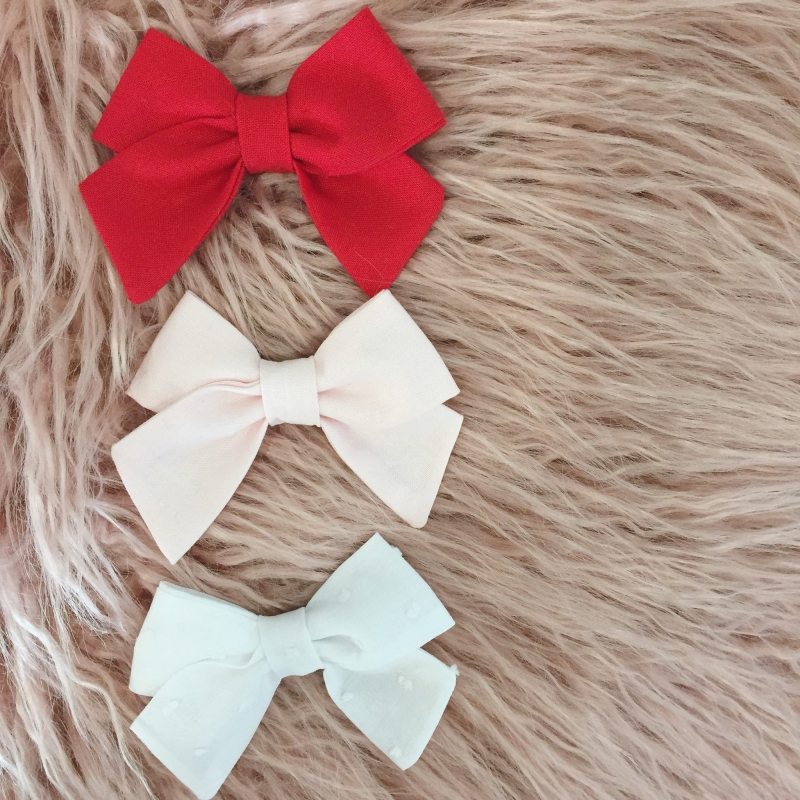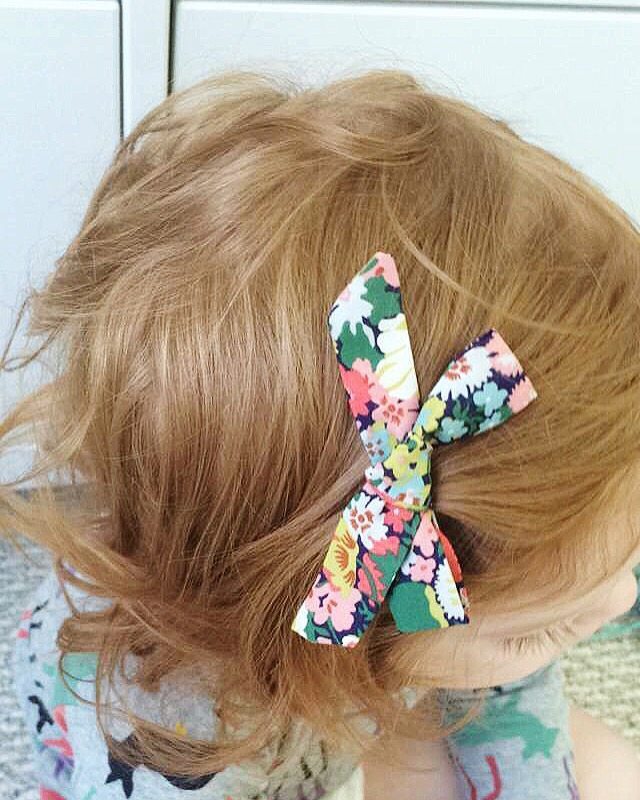 F I V E 
I think I may never finish the kid's rooms but I'm giving myself a solid B+ for effort this weekend. These adorable prints from Pemberley Rose arrived for Harper's gallery wall and I'm smitten. I mean, look at that adorable bunny sitting on that Bergere chair!!! I'm planning a mix-and-match wall of all kinds of fun, girly prints.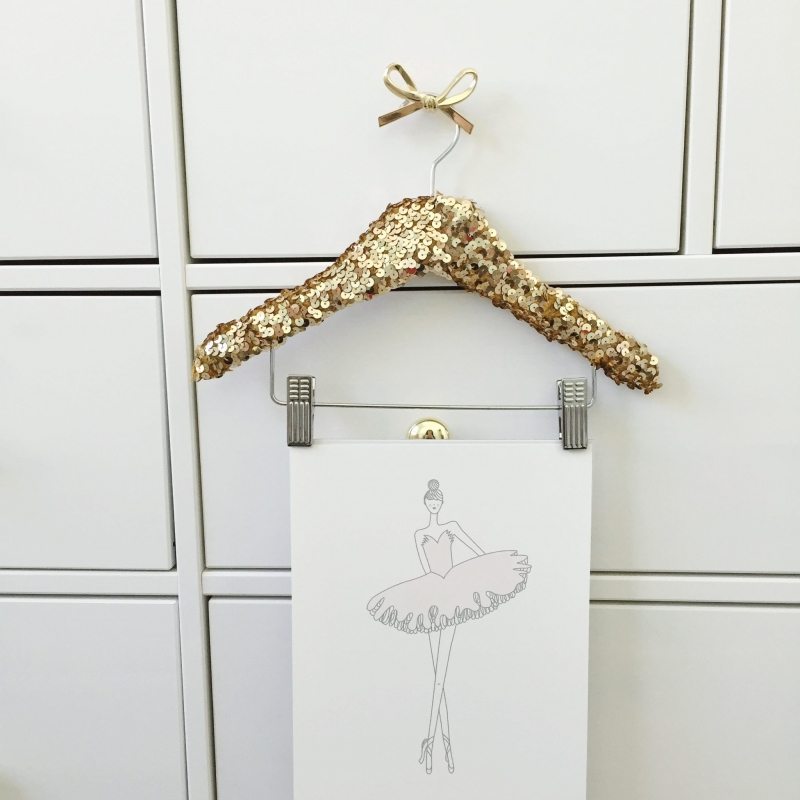 prints  | gold sequin hanger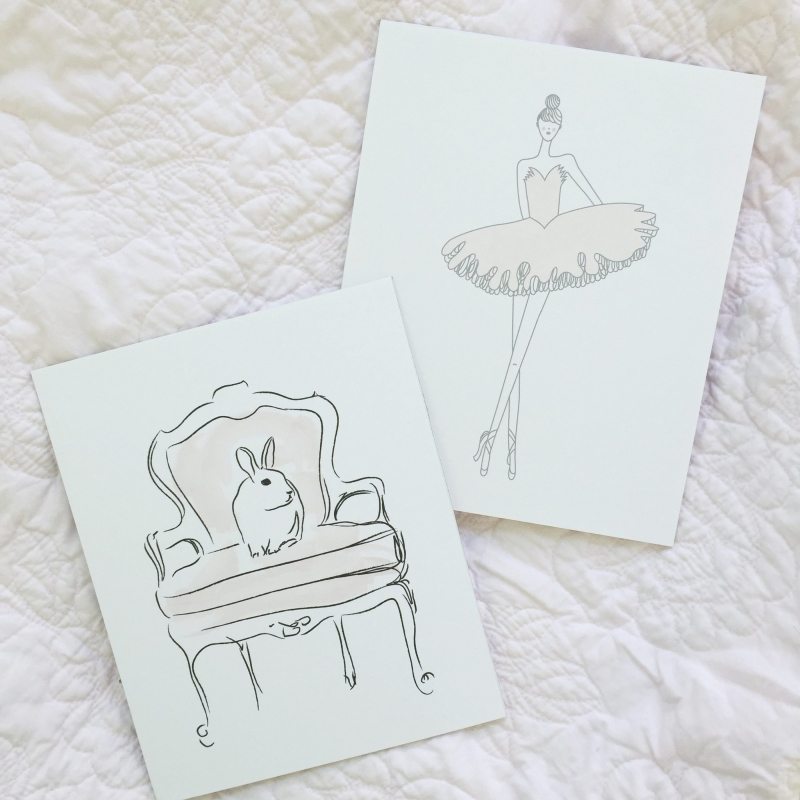 S I X
Harper is the best sleeper ever and has been sleeping without curtains on her window since we moved in. I always planned to put curtains in her room but I really wanted tassel or pom pom ones. I did get these tassel ones for our playroom, but they wouldn't work for Harper's room since the ceilings are so high and they're not available in the 108′ length. I saw these ones and I almost pulled the trigger but then I remembered that I already had a second set of the RH Baby & Child blackout panels from our old living room. It was a totally easy DIY that I'll share in a future post. But it basically went something like this: buy pom poms on etsy, order fabric glue on amazon, glue pom poms to existing curtains. They look identical to the ones I linked! Can't wait to share a picture of them installed! (it was too dark by the time I wanted to shoot them) #lettherebelight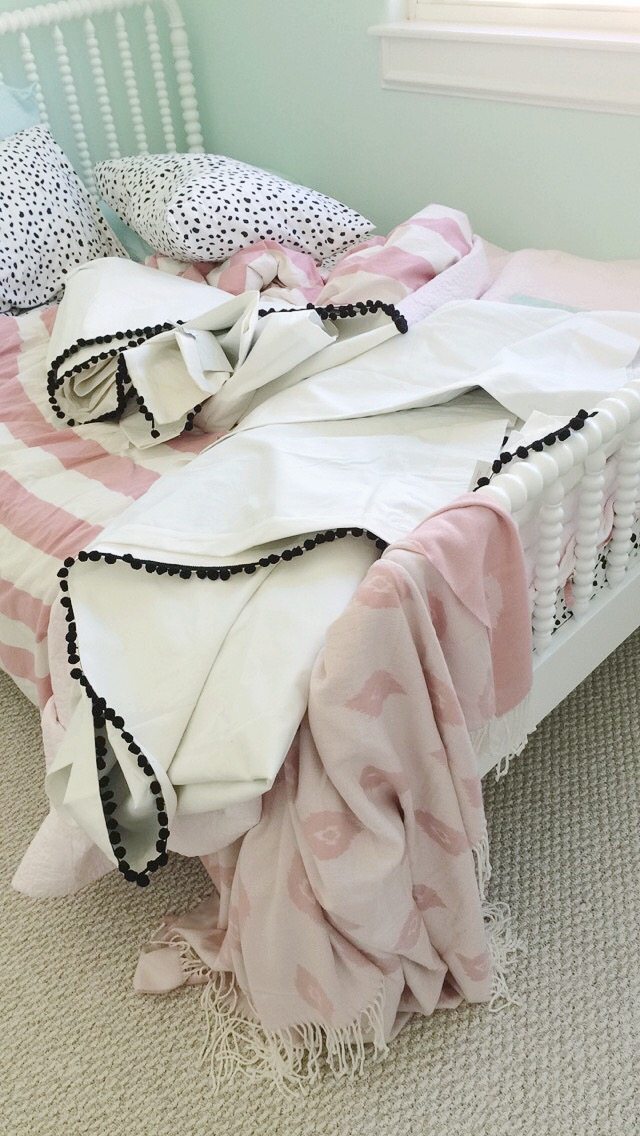 pink blanket with tassels  |  black pom poms
S E V E N 
We're still waiting on this rug  (in 9 x 12) to arrive for our living room. We love our leopard one but as I've mentioned it sheds like crazy (no beuno with our insanely dark hardwoods #regrets) and going for a more neutral rug will allow us to add more colorful accents, prints and accessories to our space.
I noticed a ton of people taking screenshots of our living space on Snapchat and I promise I'll share full photos when the space is complete. We still need to order accent chairs— I think (?) I've settled on these ones because they remind me of one of my inspiration photos from a space by Studio McGee: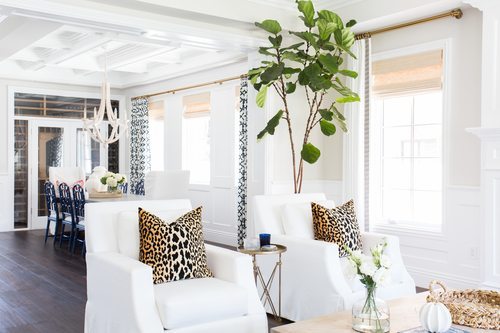 We're also still thinking about layout for this space. We originally had the couch on the opposite side of where our old one was, but we moved it back against the wall for now. We felt it kind of blocked the line of sight to the rest of our space and that two chairs in that area would still allow for a more open line of sight. What we may do is just push the sofa back a foot or so and put the chairs were our sofa is now. We plan to experiment with layout when the chairs arrive to see what works best. Having the couch on that opposite side did help "define the space" a little more since our home is so open-concept, so who knows what direction we'll go in. I'm really visual so I need to physically see things in front of me in order to make decisions.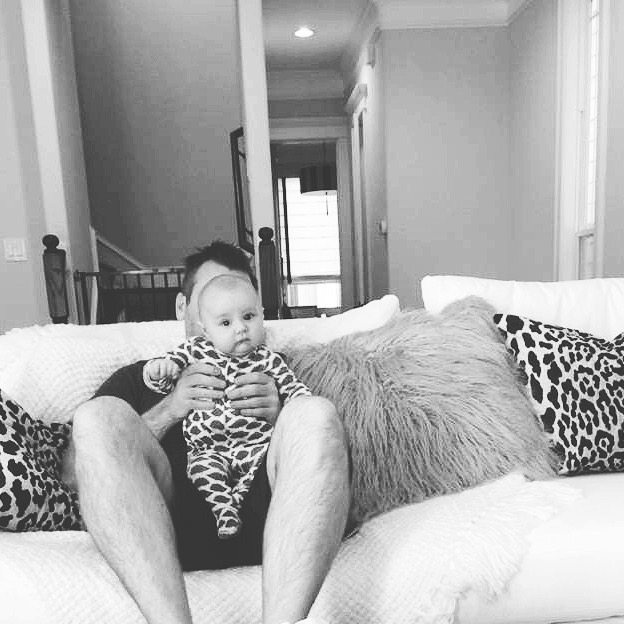 Okay, one more of this sweet face…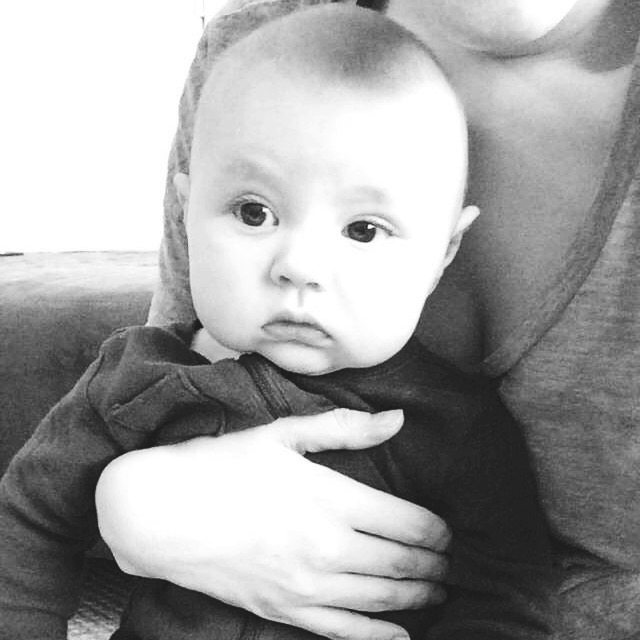 Last one, promise…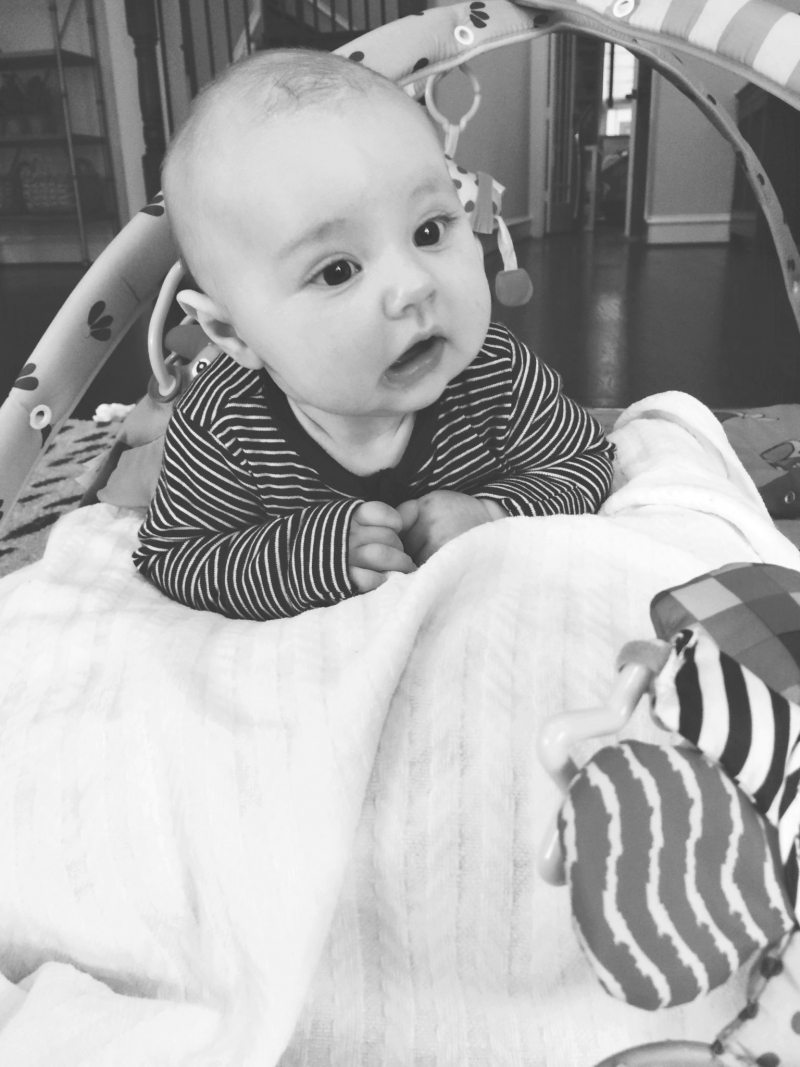 Hope your weekend was great!