We're halfway through the week and Gap & Old Navy are having some great sales right now so I picked up some cute items for the kids! A lot of these dresses are more spring-esque, but I pair them with leggings and sweaters when it's cooler out…and we still have days where temps are in the 70's here in Houston!
Use code DENIM for 40% off if you're a Gapcard member and use code GOODIE for an additional 20% off at Old Navy.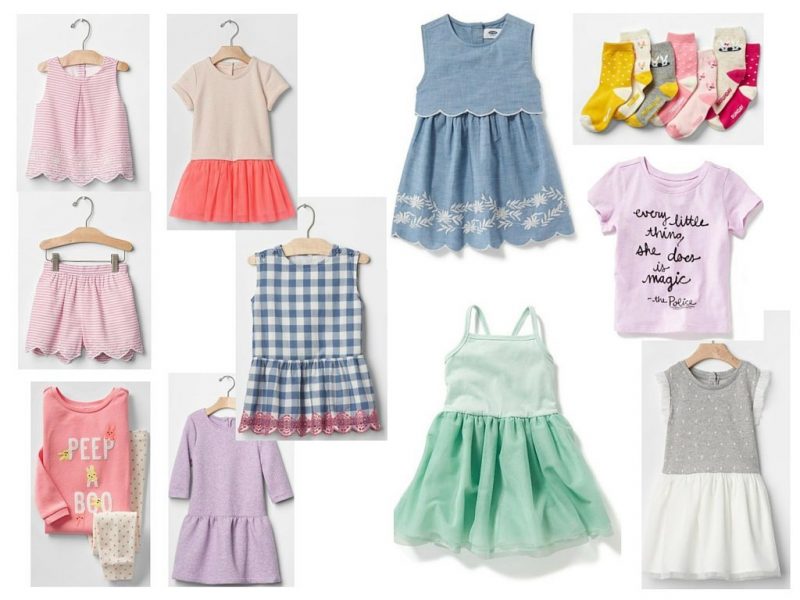 shorts & top  |  pink tutu dress  |  chambray dress w/ embroidery  |  pink tee  |  peep a boo jammies  |  lavendar dress  |  gingham dress  |  mint dress  |  gray tutu dress  |  socks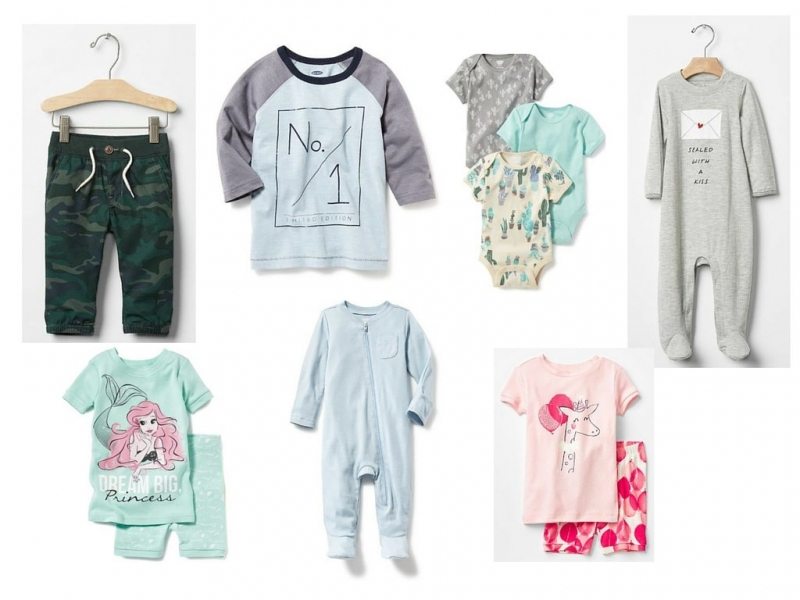 camo pants  |  tee  |  onesies  |  valentine's sleeper  |  little mermaid jammies  |  sleeper  |  giraffe jammies
I can't wait to try all of this stuff on the kids when it arrives! I tend to order everything I like online and then when it arrives we try it all on to make sure the fit is good and the item looks nice in person. Much better than waiting in dressing room lines…or even contemplating a dressing room with a toddler, period.
Have a great week!