Oh hey!
It's 9 p.m. as I write this and both kids are (finally) asleep. Harper doesn't do naps on weekends often anymore and then she passes out on the living room floor before bedtime and wakes up and hour or so later in a mood that any parent of a nearly "threenager" can probably imagine.
Harper and I spent some mommy/daughter time together on Saturday and the rest of our weekend consisted of hanging out with our neighbors and auntie Candice, doing countless loads of laundry and enjoying family time.
Here's a recap of the past week:
O N E
We had a light fixture installed in our master bathroom this week! It's this one from RH Baby & Child. There's still a hole in our ceiling since our original light wasn't installed in the right place so the builder is going to fix the sheet rock, but overall I'm happy with the new addition. It's quite a large bathroom so I'd like to look into possibly adding some white floating shelves to the wall behind the tub and some artwork as well. With time, I think I'll find the right pieces. Our mirrors can be found here, the long bath mat is here and our paint color is Benjamin Moore's "Marilyn's dress." If you're looking for a long bath mat that's affordable, we love ours. It washes well and is a great size for the double vanity.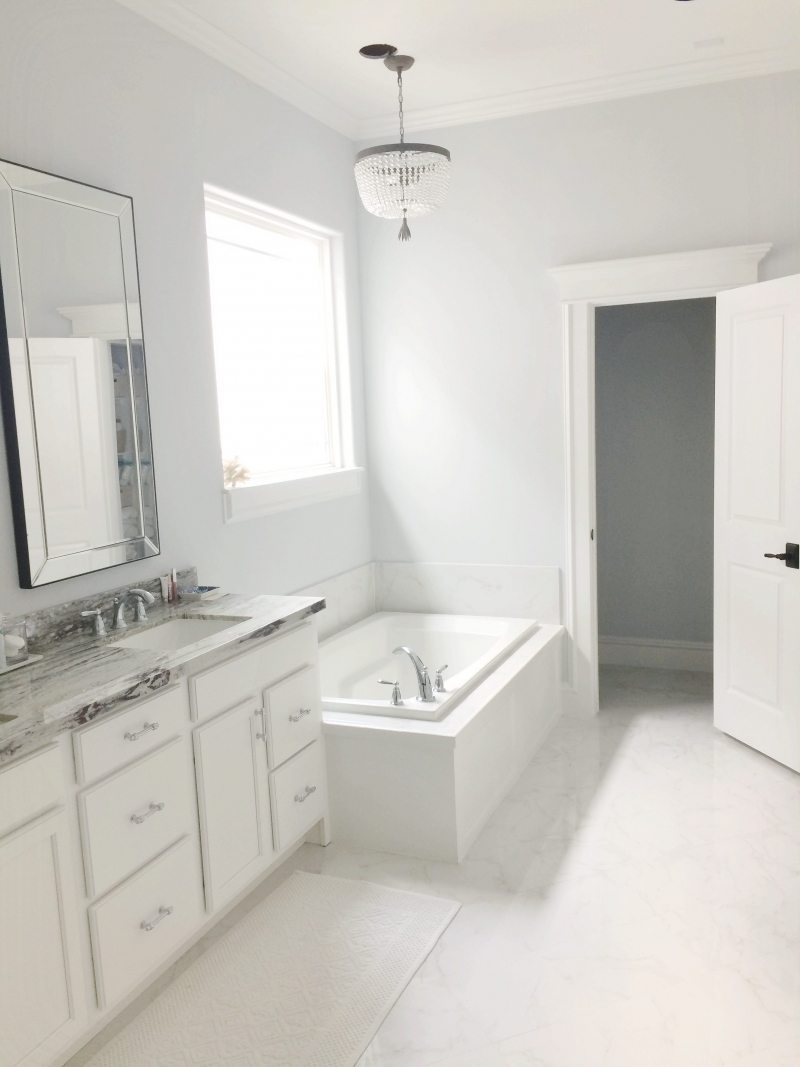 T W O
This little squish is getting bigger and stronger by the day. He had his 4 month appointment recently and weighed in at a whopping 16lbs, 11oz. The pediatrician told me he's in the 75th percentile for weight and all I could think was "how are there babies larger than him?" My arms sometimes feel like they're going to fall off from carrying him for extended periods of time. But his smile…oh it makes it all worth it.
Also, this little seat we got for him recently is a big hit. We hated the bumboo with Harper so I wanted something different and he likes that he can see everything that's going on. He's in the stage where he can't yet sit but crunches his stomach to try to sit up anytime he's in something reclined so this is the perfect in-between until he's ready for activity centers and jumpers. You can get this print here but there are tons of other ones like this one, this one and this one.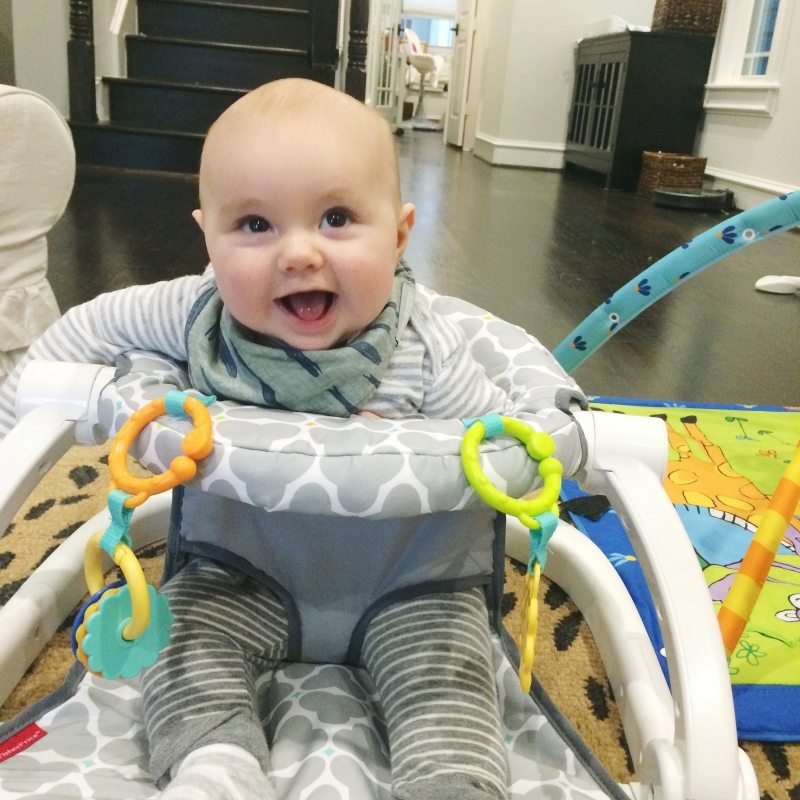 T H R E E 
I love a good deal. Harper and I hit up Hobby Lobby this weekend and I scored two mirrors that are identical to the one I got on One Kings Lane for the kid's bathroom for just under $400. Other retailers sell it for a higher markup as well. Someone told me on IG when I first posted the photo below that Hobby Lobby had the same mirror and I thought maybe it was just similar, but no, they're identical. They must be getting them from the same manufacturer. Anyway, they were $189.99 each at HL, so I got them BOTH for under $200, much less than I paid for just one! I want to use them to flank the sides of our bed above our nightstands. We need to upgrade those as well because they're not a good scale for our large bedroom and king-sized bed. The master in our last house was a lot smaller so they felt right in that space. I still love the DIY ones we did though and I think I will put one next to Harper's bed and re-paint it.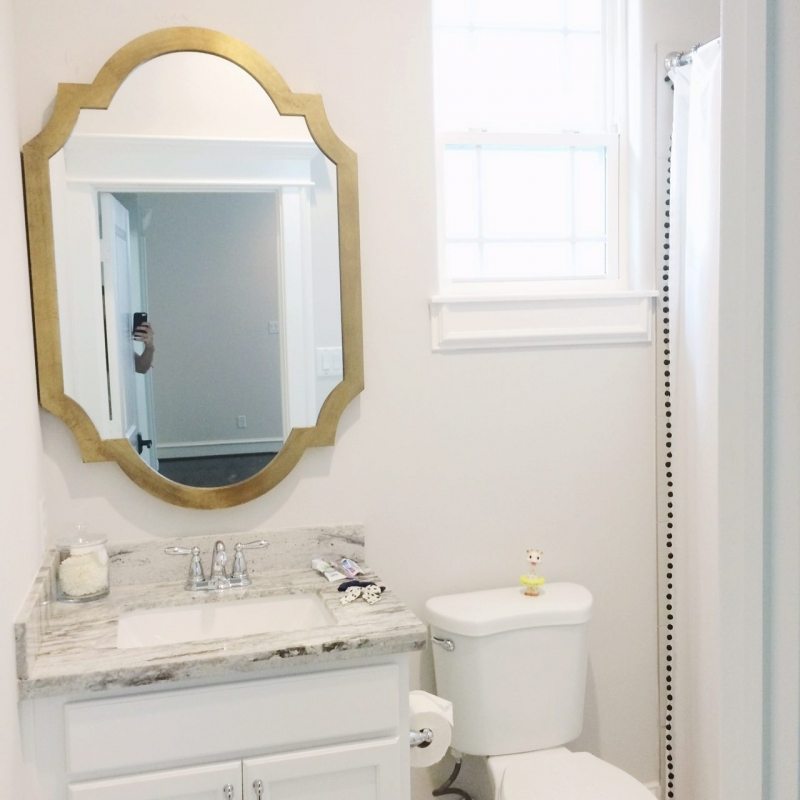 I also picked up this gold foil pineapple print for Harper's eventual gallery wall. So sweet and it cost about $10 framed and everything!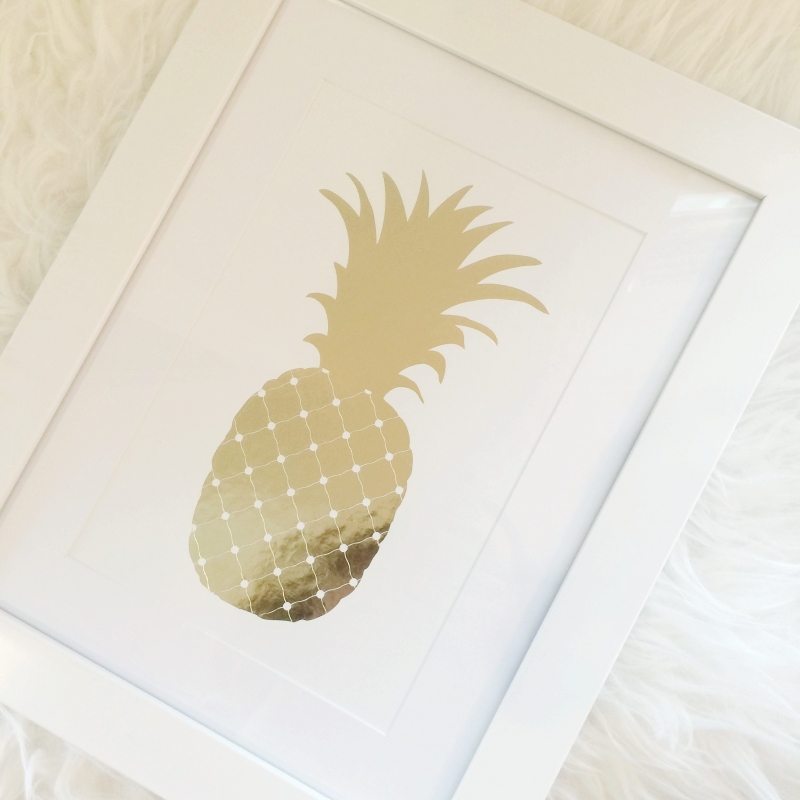 The "Hey Y'all" mug had me at hello and we also visited Ulta where I picked up my beloved brow wiz (here and here as well) so I can practice Meg's eyebrow technique. I also purchased a nail polish from the Hello Kitty collection. It's a really fun bright pink with a slight violet undertone (it's called "look at my bow!")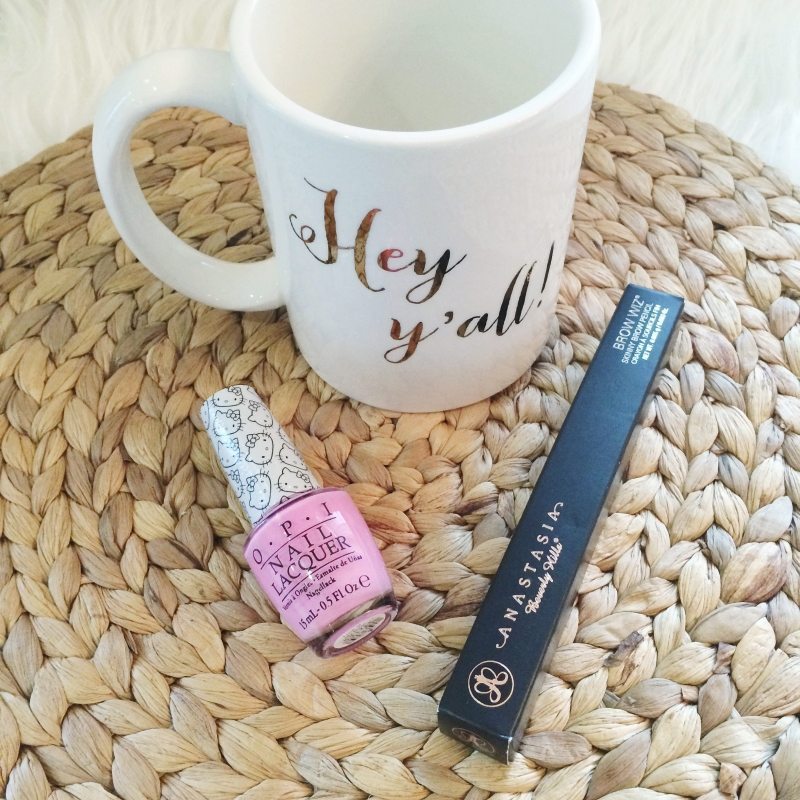 F O U R
Lincoln is outgrowing all of his 3-6 month stuff but I'm still trying to get the last few wears out of these jammies. We love these ones and I need to order some more in the 6-9 month size ASAP. I'm also loving the selections here…and everything's 40% off today!
We also love this swaddle blanket by Margaux & May. Such adorable prints— see the entire collection here!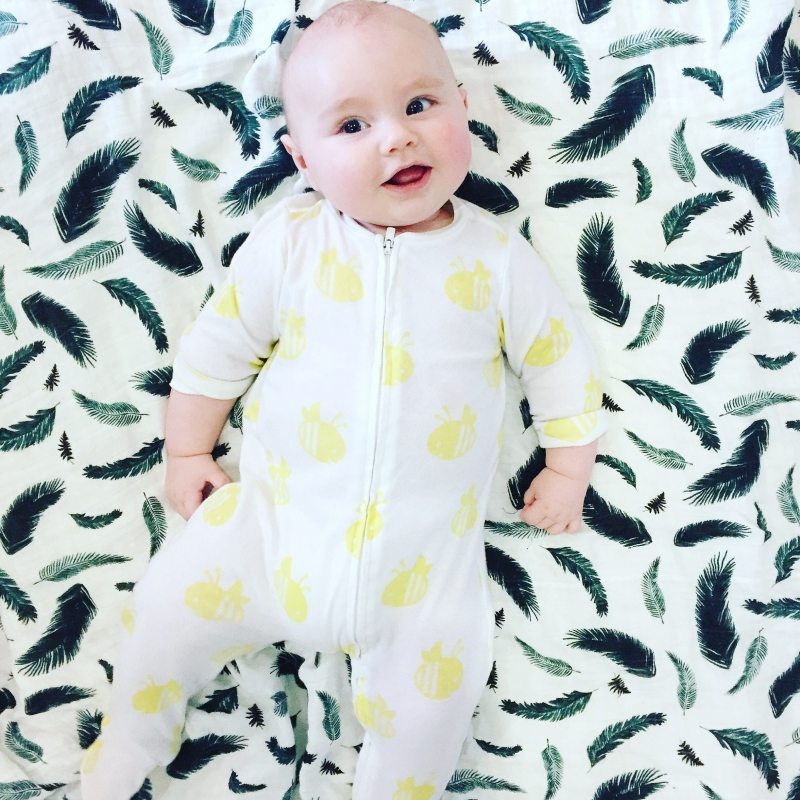 F I V E 
The weather in Houston is warm enough some days for sandals (sorry, other 70% of the U.S.) and how cute are these silver birkenstock style sandals and these metallic gold ones? So adorable!
Also,Target released their Pillowfort line today and OMG I want all.of.the.things! Check it out here.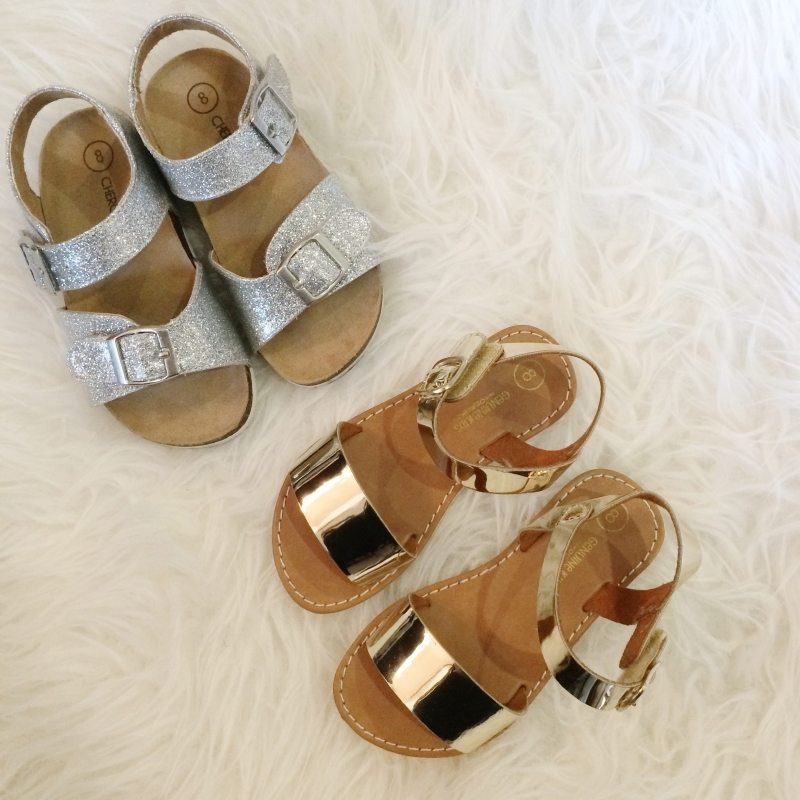 S I X
Each week, Harper seems to make a little progress with interacting with Lincoln more and it's so so sweet. If you follow me on Snapchat (@veronabrit), you can see that she enjoys making him laugh. She even snuggled with him a little on the couch today. Baby steps!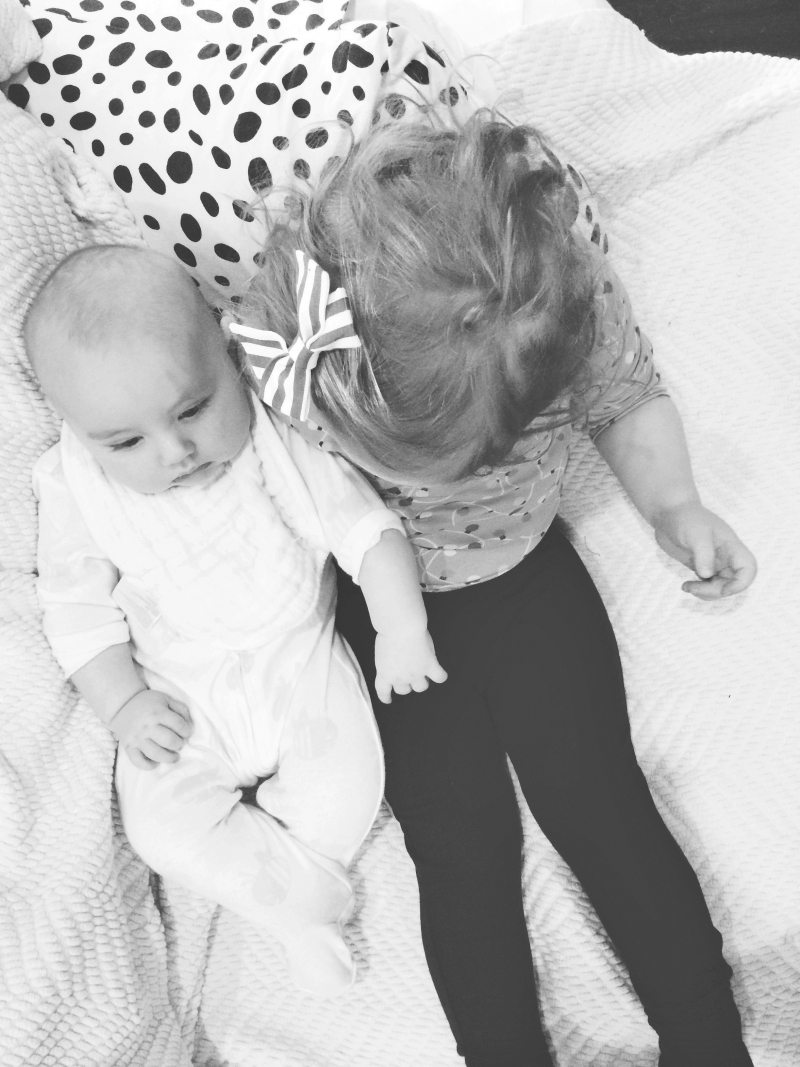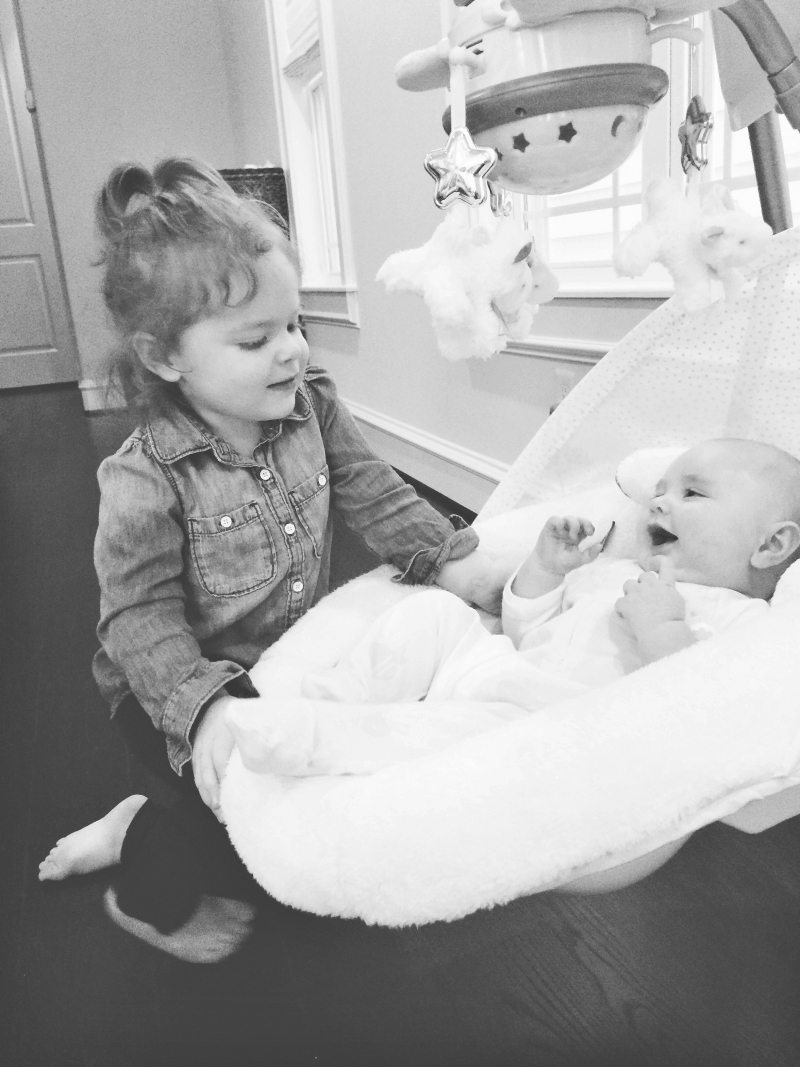 S E V E N
I have been so behind on blogging, I'm sorry. I literally have about eight different posts in various forms of completion in my drafts folder. I'm trying to be more consistent but it's difficult with working full time, have two children to care for, etc. This is the season of our lives right now (and I wouldn't change it for anything!) and as much as I want to create all of this content I have in my head, that takes a lot of time and time is something I don't have a lot of right now. Thanks for your patience as we adjust to life as a family of four!
Hope your week is great!