If you've been reading my blog from the start, you know that I've never changed my foundation— ever. I've been using the same MAC Studio Fix powder foundation since late highschool. Old habits die hard, y'all.
So in the interest of full disclosure here, Make Up For Ever sent me a package of products during my maternity leave. I get packages like this from companies frequently and they're considered "press packs" so they don't come with the expectation of a mention or review (and I would never share something I didn't like anyway— in fact, I get a ton of items I never show you guys because they're not products I'd spend my own money on).  So, before we get into this review, I want to clarify that this is not a paid or sponsored post, however, I did receive the foundation for free (and I will repurchase with my own money when I run out).
The first package I was sent contained MUFE's new HD invisible cover foundation. To be honest, I hadn't used liquid foundation in so long that I saw the bottle, took the package upstairs and told myself I'd try it "one day."
I love trying new products, but for some reason a new foundation was to me the equivalent of just chopping all of my hair off (cue the irrational drama!) Foundation is the base of your entire look— so how could I change the one product I've been loyal to for so long? (over ten years at this point)
But one day, I decided to just test it out. I was home with a baby and curious (oh the glorious days he would have super long naps!) And, well, I ended up loving it. Like, wearing it everyday since then, loving it.
Now, don't feel too terrible for my MAC powder— I still wear it sometimes, but I'm mostly using this foundation.
Okay, so, here's why I love it.
It's called "invisible cover" foundation and that's exactly what it feels like. It literally feels like there is nothing on your skin. NOTHING! NOTHINGNESS! NONE OF THE THINGS! (okay, I need to stop now). So if you don't like the feeling of makeup, this may be for you.
It also somehow masks imperfections while giving solid medium coverage—and what I mean by that is your real skin still shows through. You can see the freckles on my nose and cheeks when I wear it (which I love). You could probably build the coverage, but I prefer medium-level coverage because I think it looks more fresh and youthful. If you watched my Snapchat when I first tried this foundation a few months ago, you saw just how much my real skin showed through while wearing it.
I only have to use about a pump and a half for my entire face. I first apply it with my fingers to my forehead, cheeks and chin and a tiny bit on my nose and then I blend it out using this (must-have) brush (seriously, if you wear liquid foundation, you need this brush like yesterday).
The result is beautifully even skin that glows because your real skin still shows through. I top it off with Make Up For Ever's HD microfinish powder (I had a sample and ended up purchasing the full size when it ran out). I also use a bit of MAC's Studio finish concealer (my shade is NC 20) if I have any blemishes (but I apply this after the foundation, if needed).
I love that MUFE has such a wide range of offerings with their foundation colors which makes it easy to find one that works for you— my color is Y225 (marble).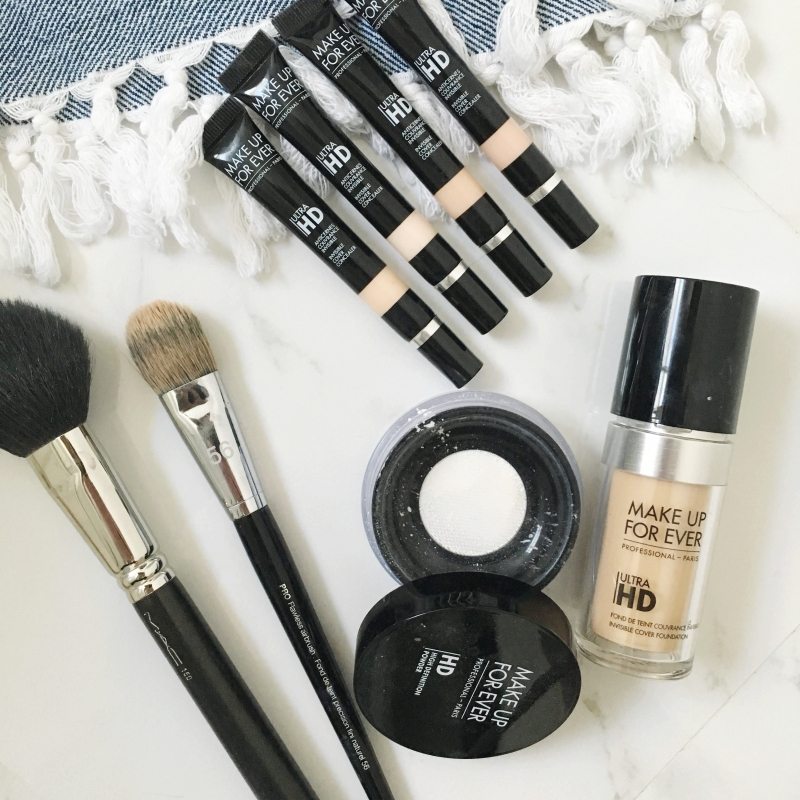 makeup brush (airbrush foundation)  | MAC powder brush  |   MUFE invisible skin foundation   |  Make Up For Ever's HD microfinish powder  |  MUFE Ultra HD concealer  |  MAC studio finish concealer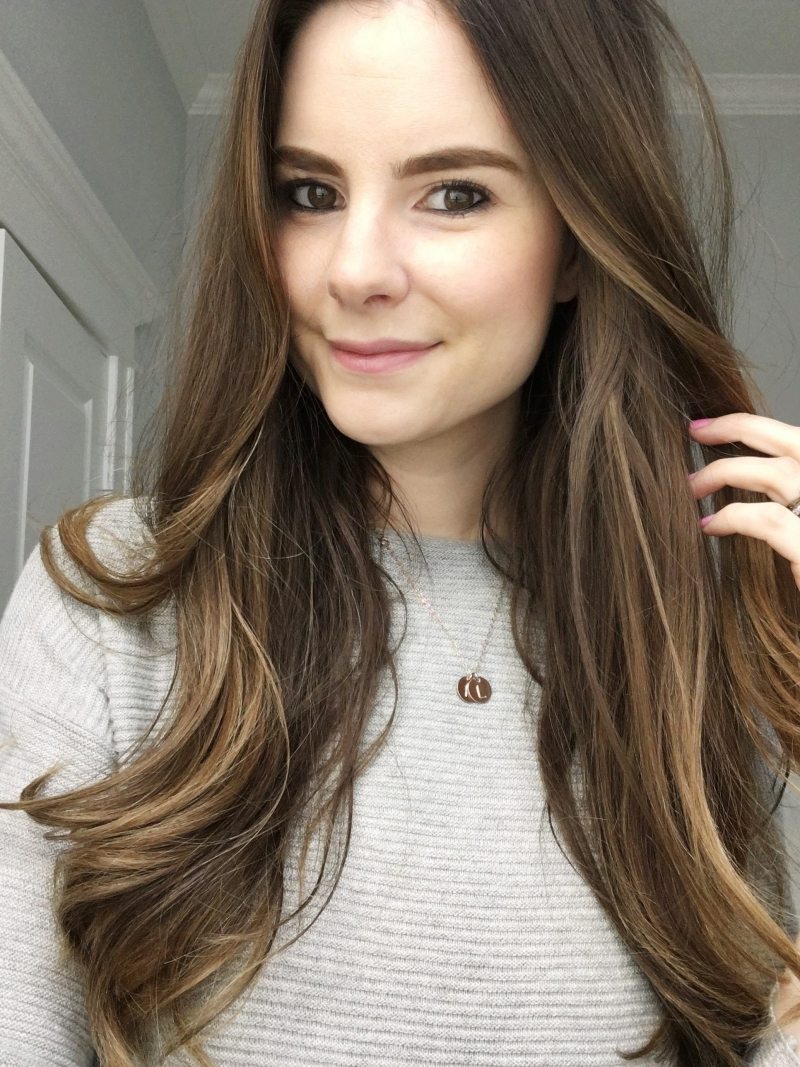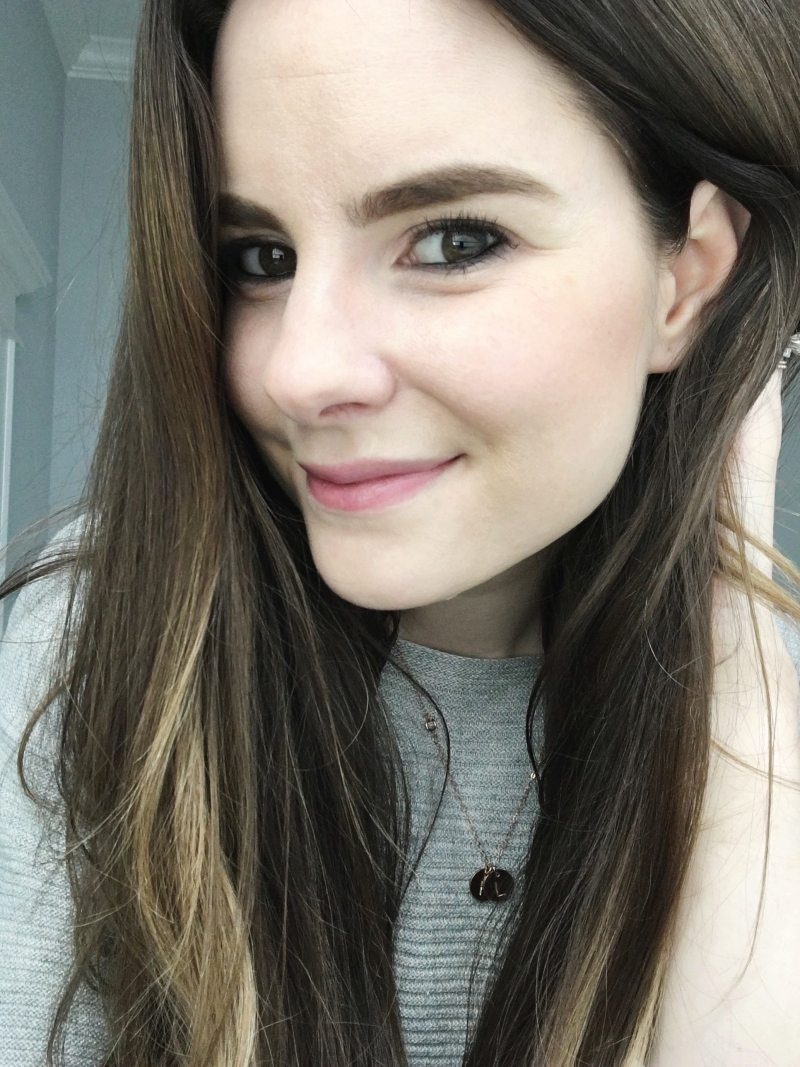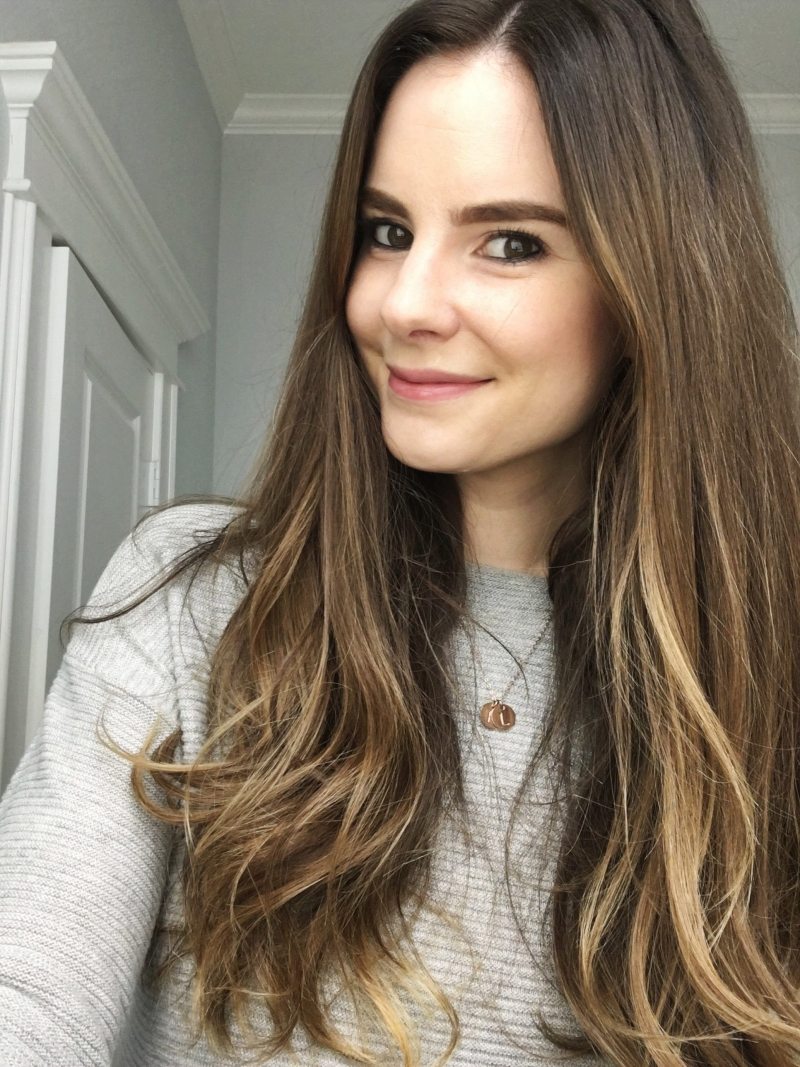 A couple of months after the initial package came in, I was sent a second package with MUFE's new Ultra HD concealer, which is for the underye area. The package explained that one concealer was for correction and the other for coverage, so it took me awhile to play around with the combinations before I found what worked best for me. Much like the foundation though, I absolutely love the consistency of this product. It somehow covers beautifully but it doesn't feel heavy or thick. I personally use the pinky/peach shade most often (which is a correcting shade) and sometimes I use the super light shade to further brighten. What's been working really well for me lately is using the peachy shade first and then adding a tiny bit of my beloved MAC prep + prime highlighter in the pink color (radiant rose) over top (focused mostly on the inner corners). Tiffany D has a great video about her experience using these as well.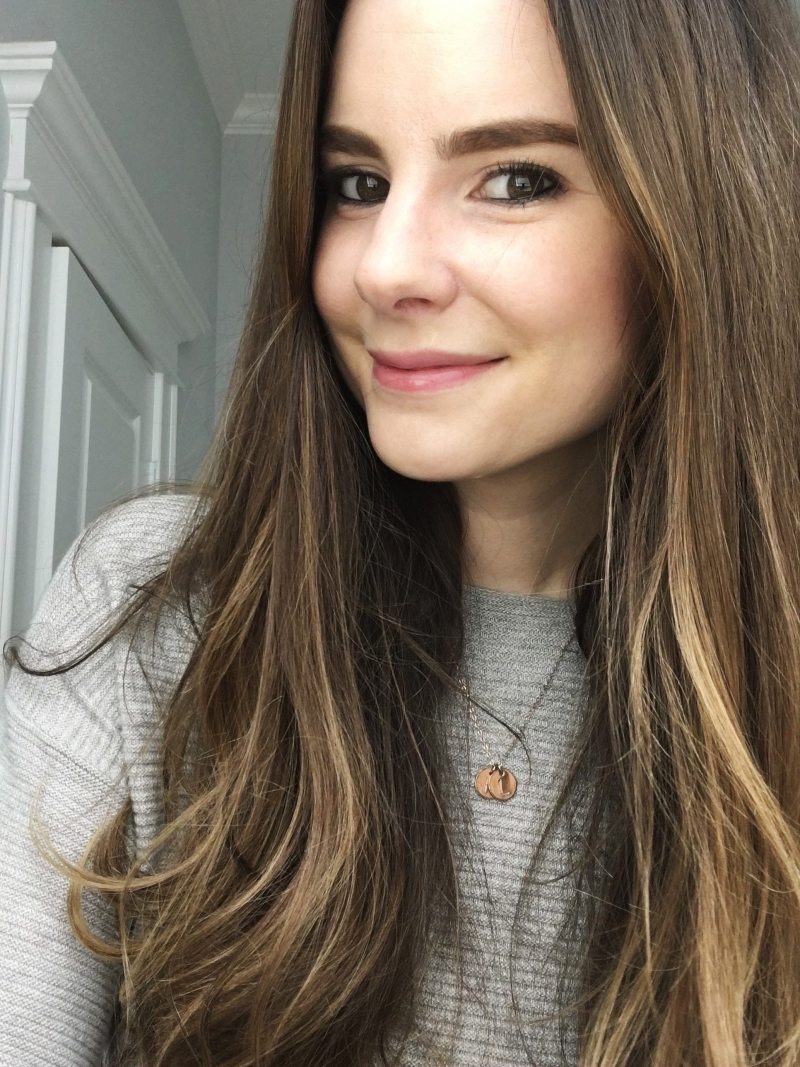 I hope you ladies enjoyed this review! As always, these are my honest opinions and I'm not being compensated to post this— I genuinely loved this foundation. It's a splurge, but it lasts a very long time (I'm still on my first bottle and it's been a few months) and the finished look is very much worth it! Plus, it feels so great on my skin— I'm looking forward to the "nothing on my skin" feeling during Houston's hot summers.