What a week it was!
Last week daycare was closed for spring break so my in-laws stayed with Harper and Lincoln all week which we were very thankful for. Next year, we need to plan a vacation for all of us so we can just take that time off of work since the kids are off anyway.
I took last Friday off to spend with the kids and that's the morning Lincoln started to cough really badly and projectile vomited on me a few times. I called the pediatrician immediately because I knew something was off as he had never been sick like that before. He also had a low grade fever.
He was diagnosed with an ear infection and Saturday morning at 3 a.m. I was changing him and saw that he was having chest retractions. I've worked on a lot of news stories about RSV at work so I knew what to "look for." He seemed okay otherwise and so in the morning I called the pedi and they had us come in first thing. That's when poor Lincoln was diagnosed with RSV. They did an in-office breathing treatment and his oxygen level went from 94 to 96 percent, so that was good. We now administer breathing treatments with an inhaler/mask at home. I knew having an October baby would put him smack-dab into the middle of cold and flu season but it's still so hard to watch him be sick.
Lincoln is a fussier baby in general so his sickness literally put him in a
"needs to be held constantly or he will lose it" mode. I have never seen anything like it, but the moment you'd put him down he would scream and cry like he was in pain. He needed tons of extra cuddles and comfort. It was frustrating sometimes when he would cry so hard (and nothing was working to soothe/calm him down) but the Ergo carrier totally saved us because he would usually settle down for 20-30 minutes if I carried him and walked around. Here;s to hoping he's totally on the mend soon.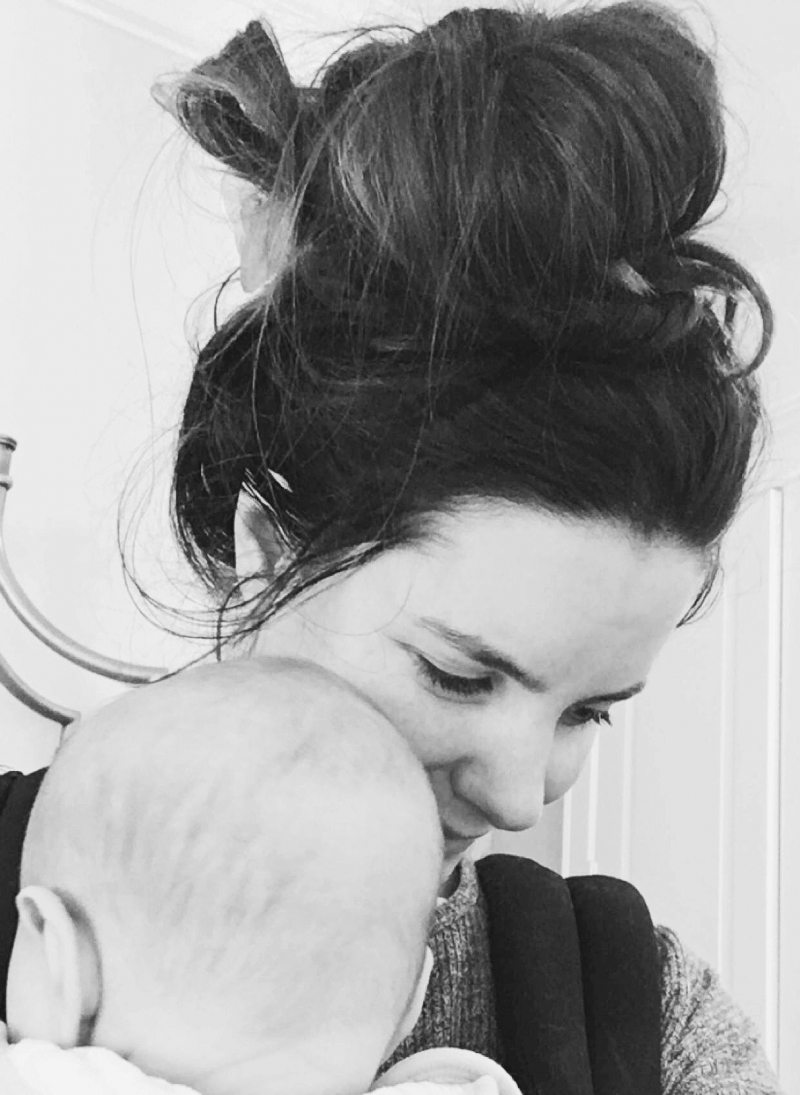 Myself and a few other bloggers had the chance to partner with Boden recently to showcase their new special occasion dresses (we also hosted a now-closed giveaway on IG for a $750 Boden credit!) and I just love this blue dress that I picked out for Harper for Easter. It's beautifully made and has layers of the prettiest white scallop trim.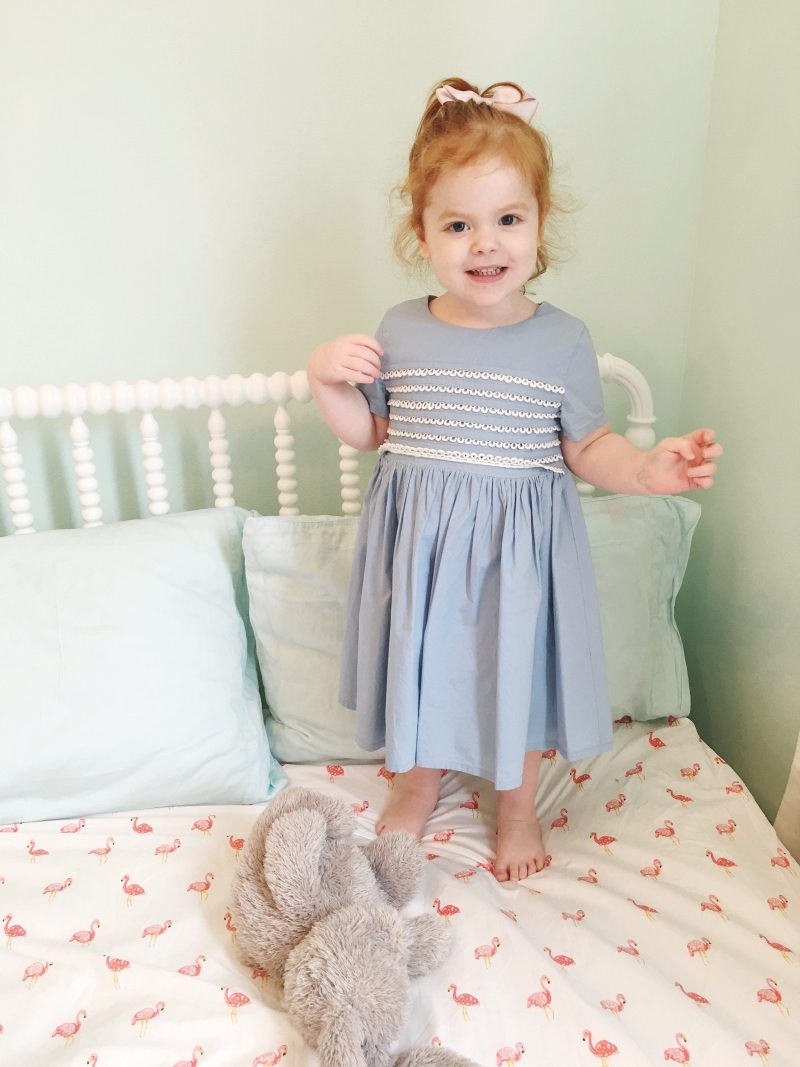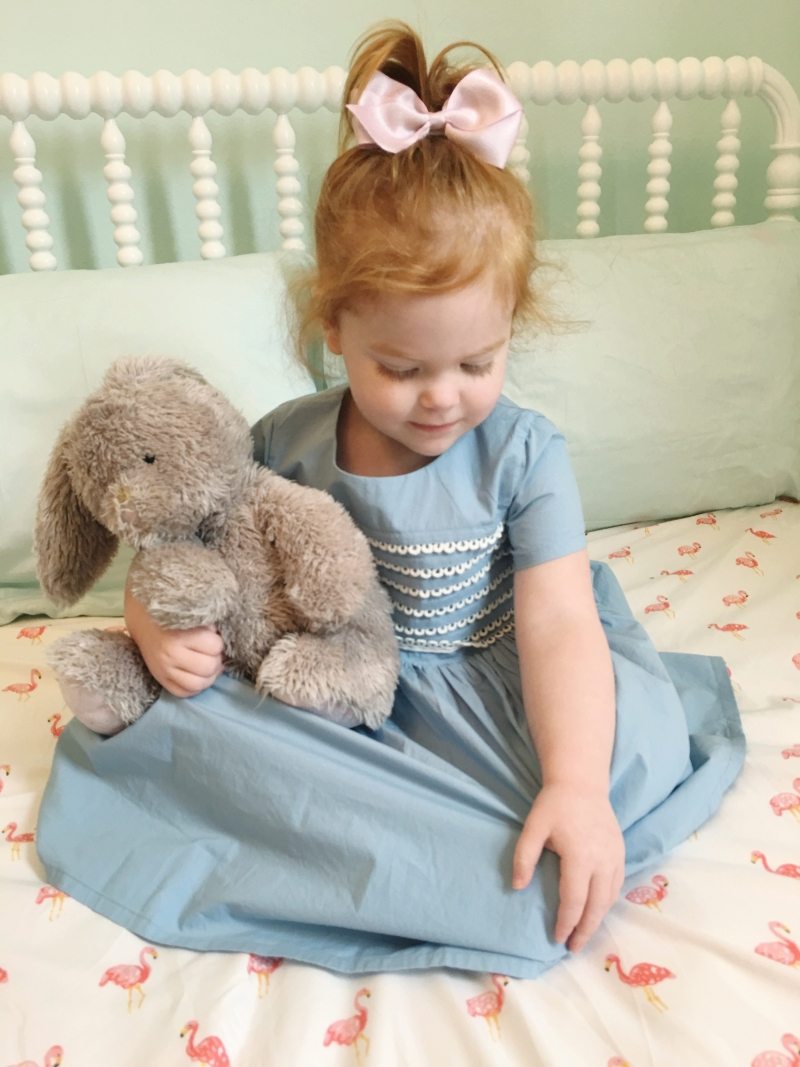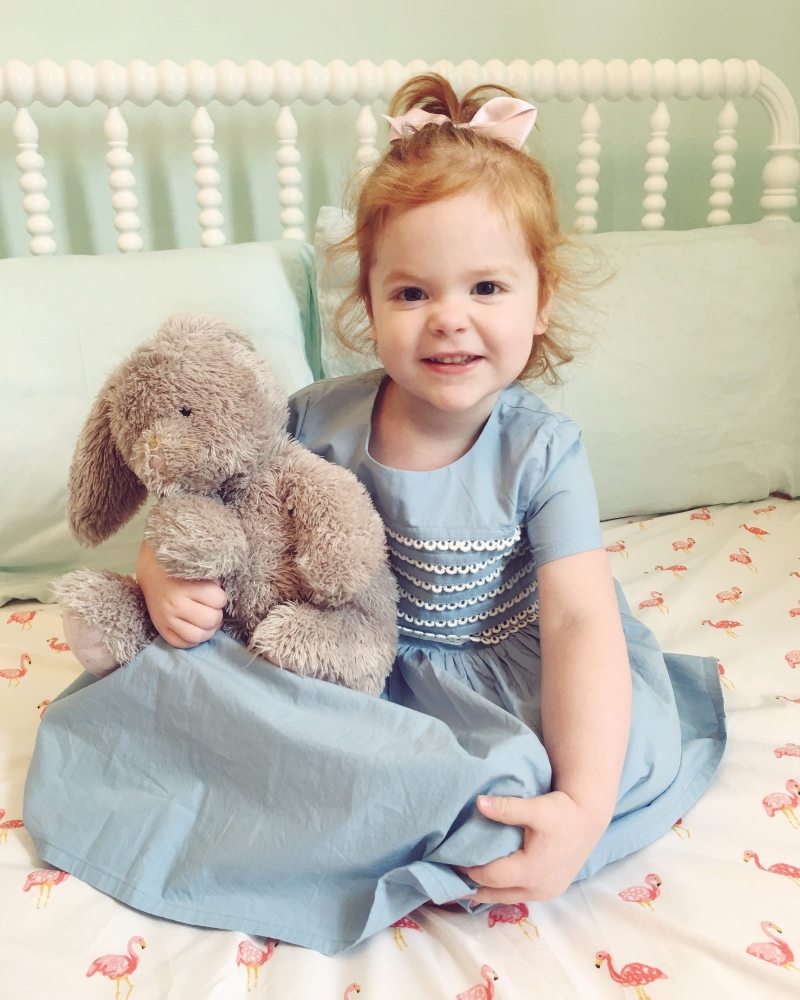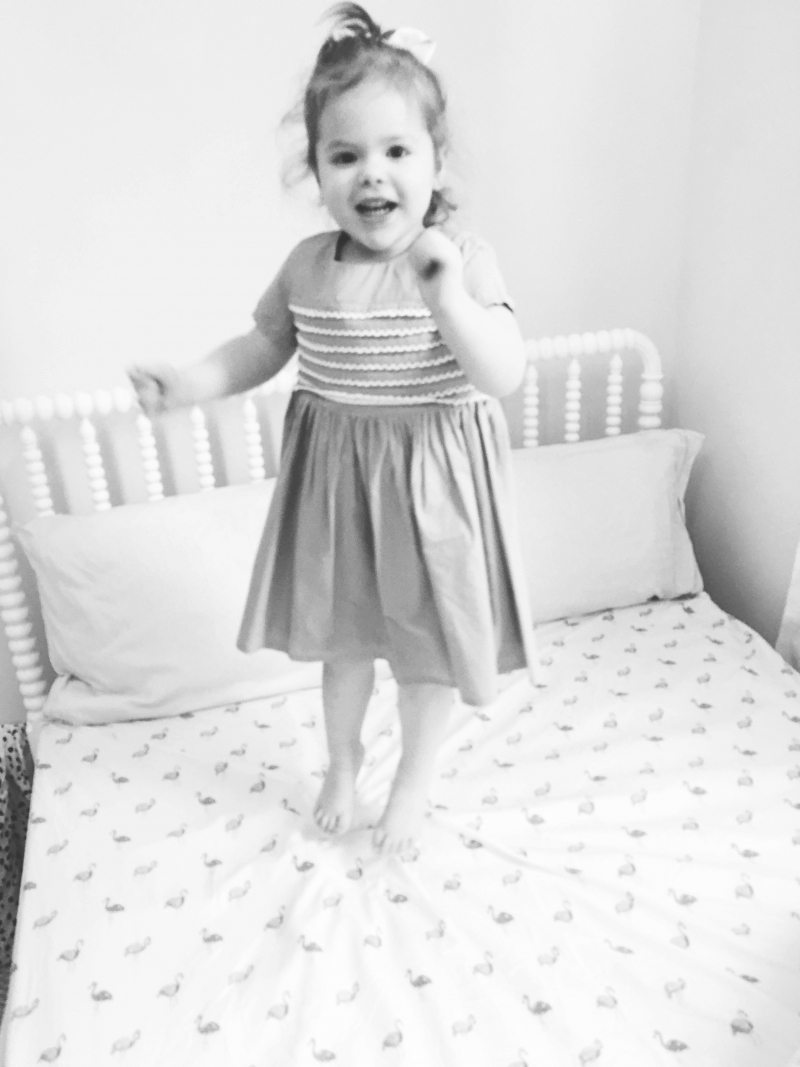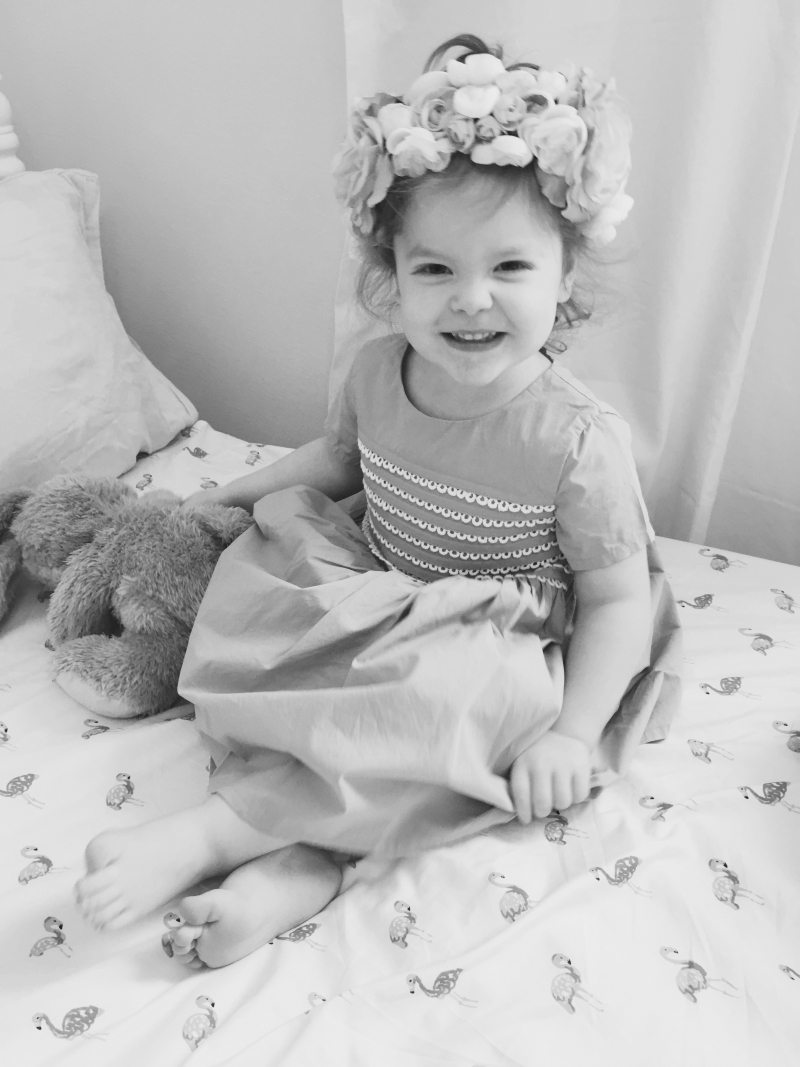 blue dress (c/o Boden)
Speaking of Easter, my friend Danielle of Pretty Posh Shoppe has the cutest little hair clips for Easter and beyond! I'm obsessed with these bunny ears with a bow and flamingo hair clip (wish I would have had it for Harper's birthday party last year!)  The bunny ears are under $6! Such a great deal. Danielle is also offering you all 15% off of your order by entering the code BLUSHING at checkout!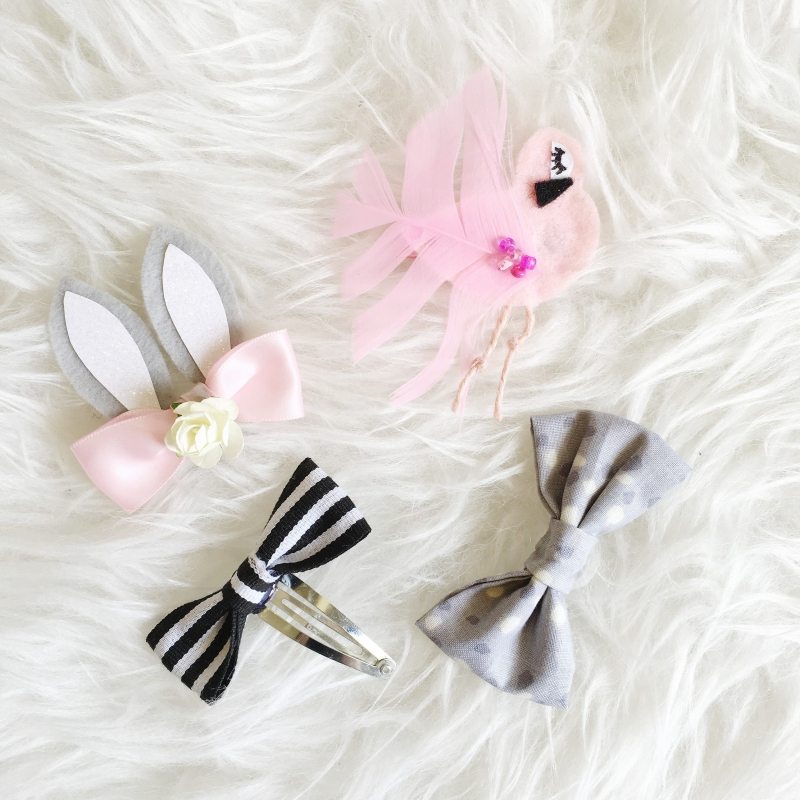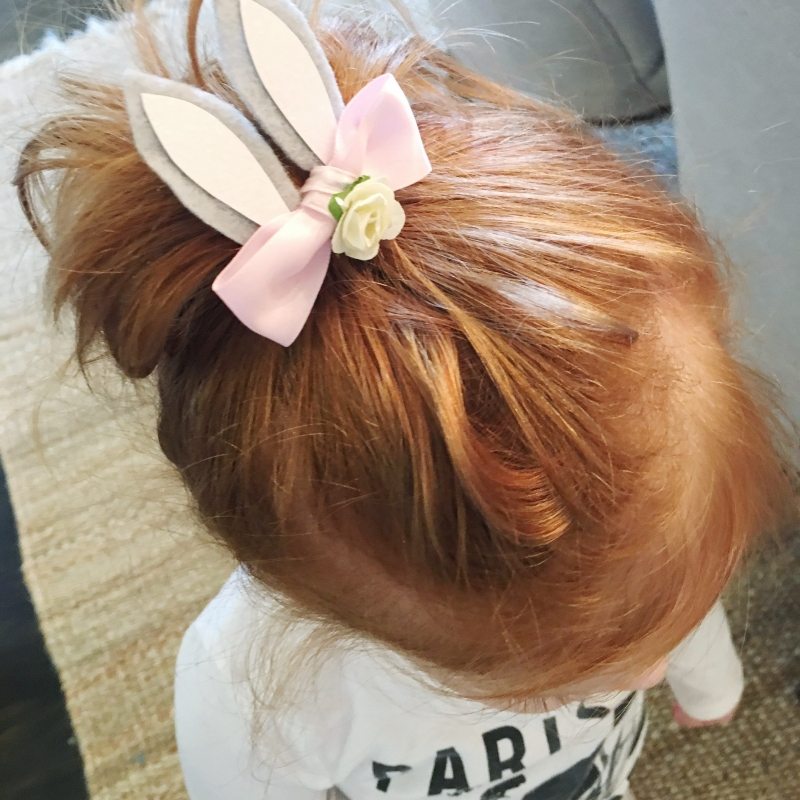 It's officially spring and I had to share these beautiful flowers my friend sent to me. Her babysitter had cancelled on her at the last minute and she had a hair appointment she was going to cancel but I told her no way and to bring her daughter over so she could go get her hair done. Did I mention she was just a few days away from delivering another baby girl? So glad she did that for herself before the baby came because you know it wasn't going to happen once the baby arrived. It was such a thoughtful gesture and these pretties will be making our house look spring-like all week long!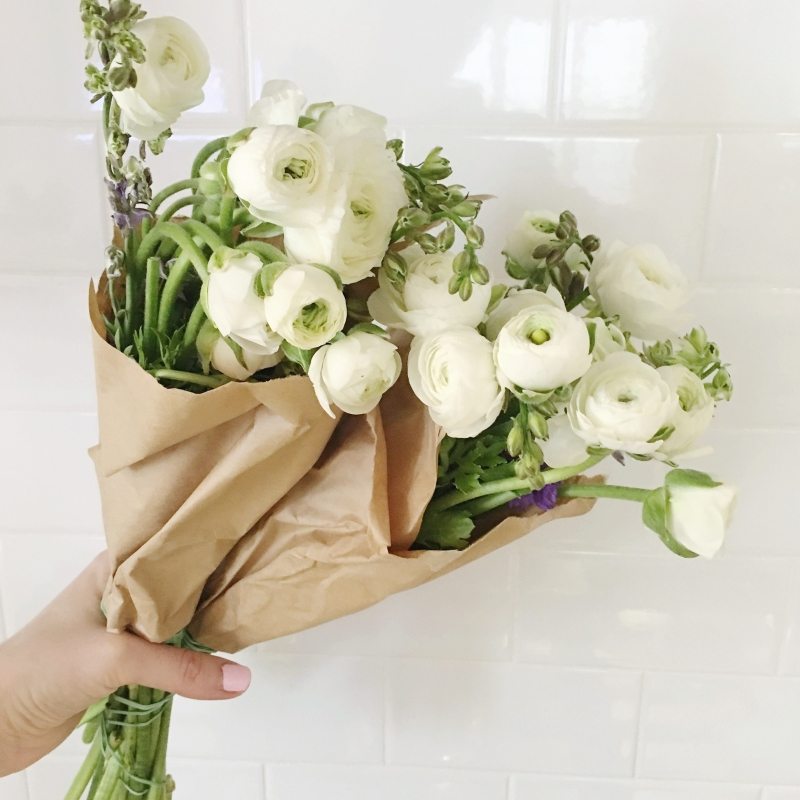 Naps were a thing of the past on weekends recently but this weekend Harper finally gave in. I was in her room with her putting some laundry away and she just climbed into bed and fell asleep. Win!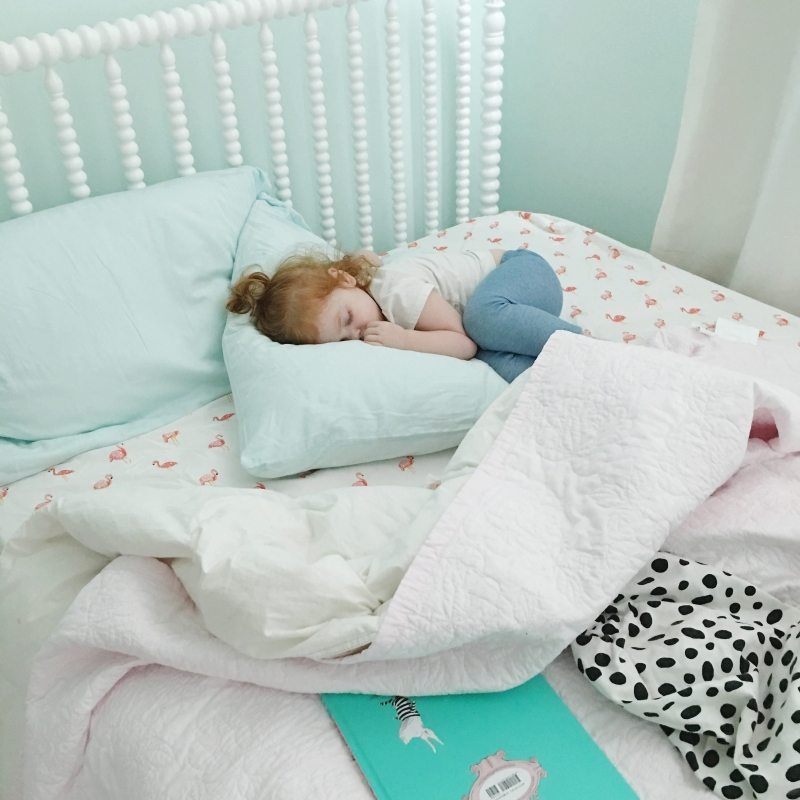 So while she slept, I took advantage and cleaned off our kitchen counters. Don't worry, they don't ever look this tidy for more than a few minutes.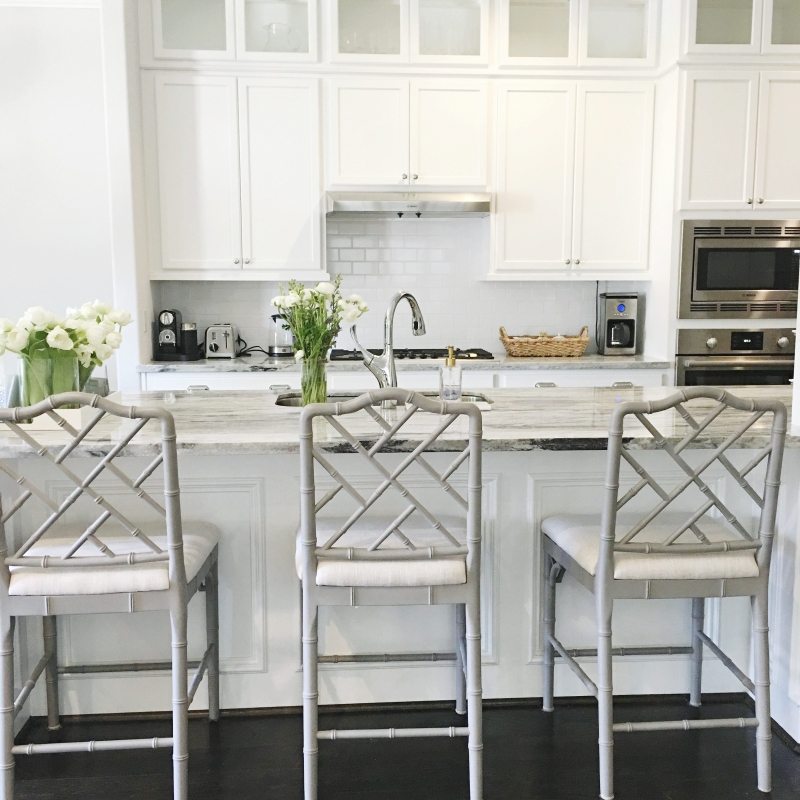 Harper even took a nap with daddy on Sunday in our living room using the DockATot!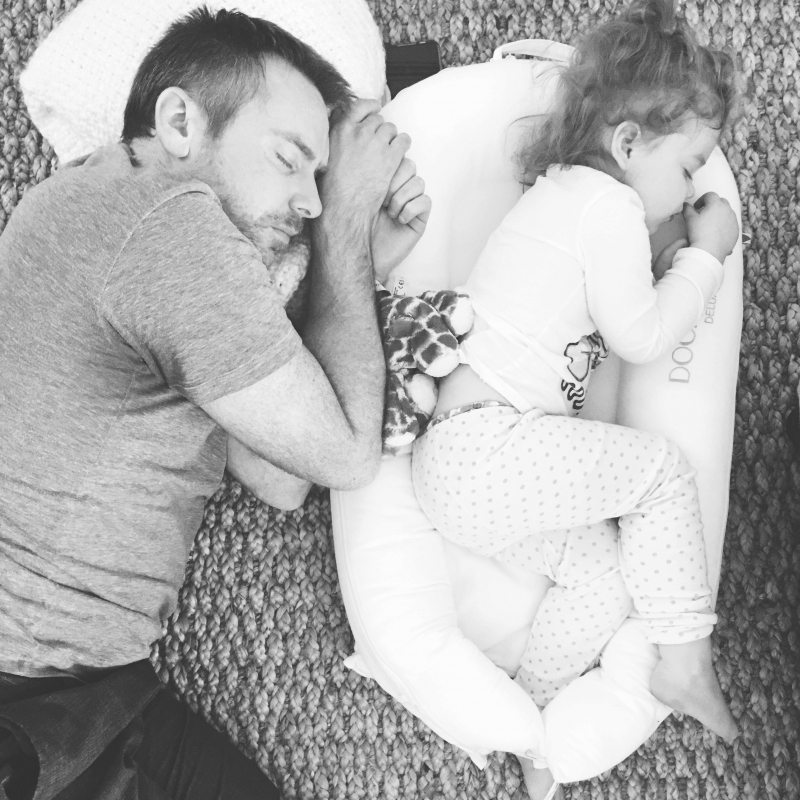 Guess who got his first teeth? THIS little bunny!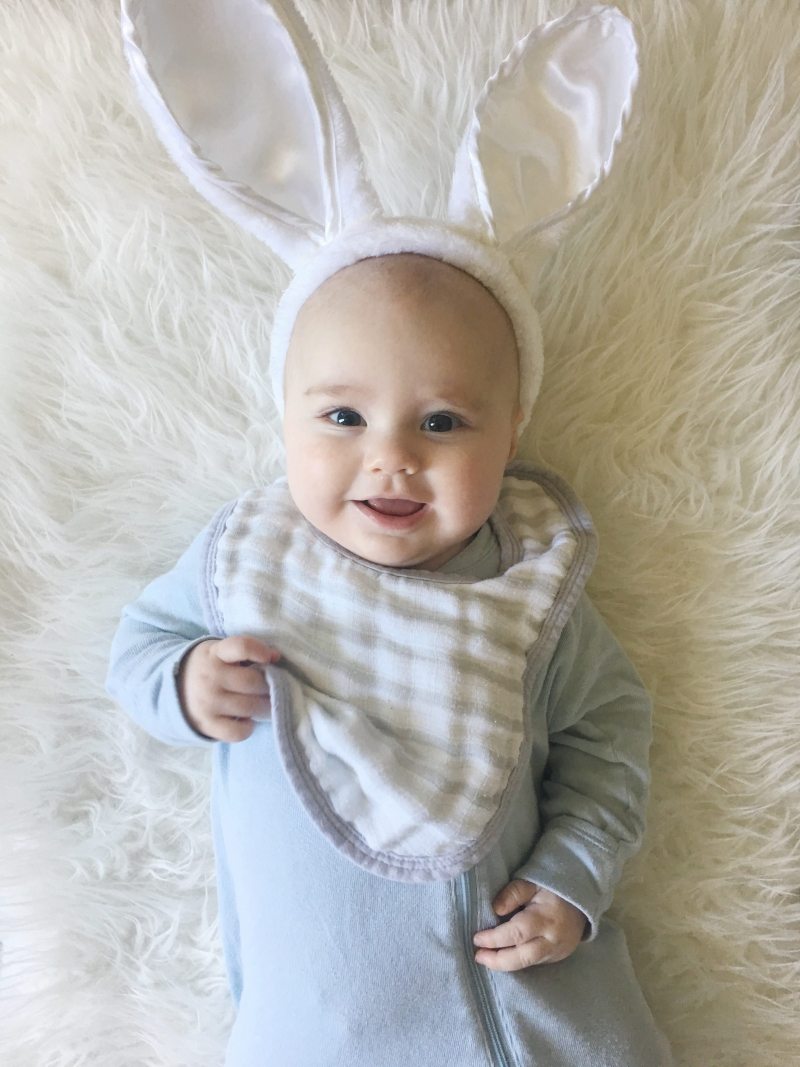 Last night was arguably the worst.night.ever since we had him. He woke up and cried on and off all night long and we were holding, rocking and soothing him in every way we knew how (he would not even nurse which will usually put him right back to sleep most nights). We figured with the ear infection, RSV and his tummy issues that he had a lot going on and needed some extra comfort.
He was extra-clingy and fussy when I got home from work today and he was eating his hands (he does this all the time) and I looked into his little mouth and touched his gums and yup— two tiny teeth starting to break through the gums.
I felt horrible because I always attribute his fussiness to his tummy (which it is usually related to) so I didn't even think he could seriously be teething that actively. We gave him Tylenol for the first time tonight and we're praying for the best.
You'd never know he was sick by looking at these sweet photos I took Sunday…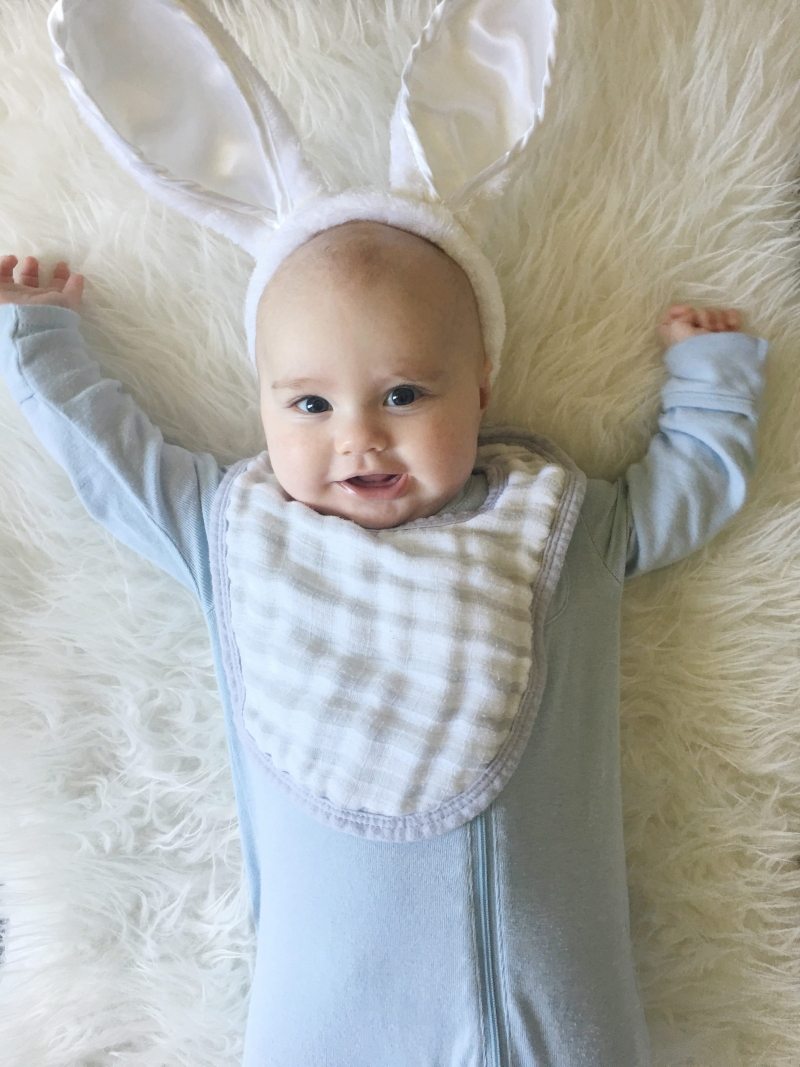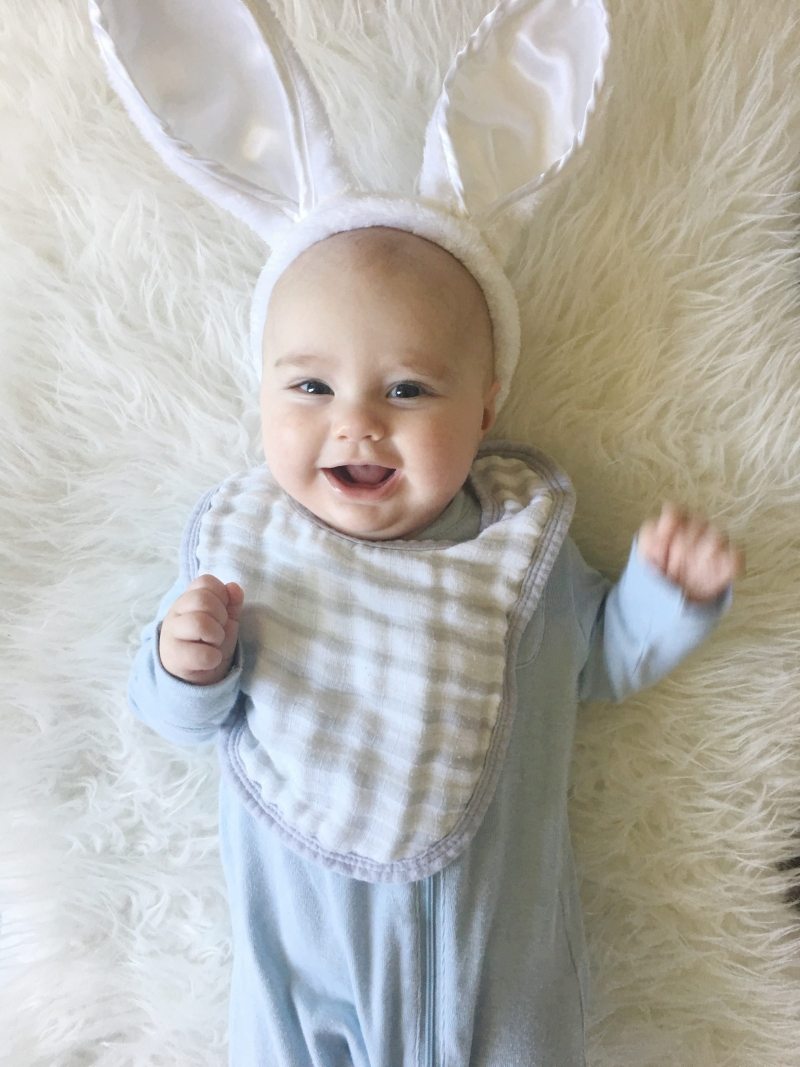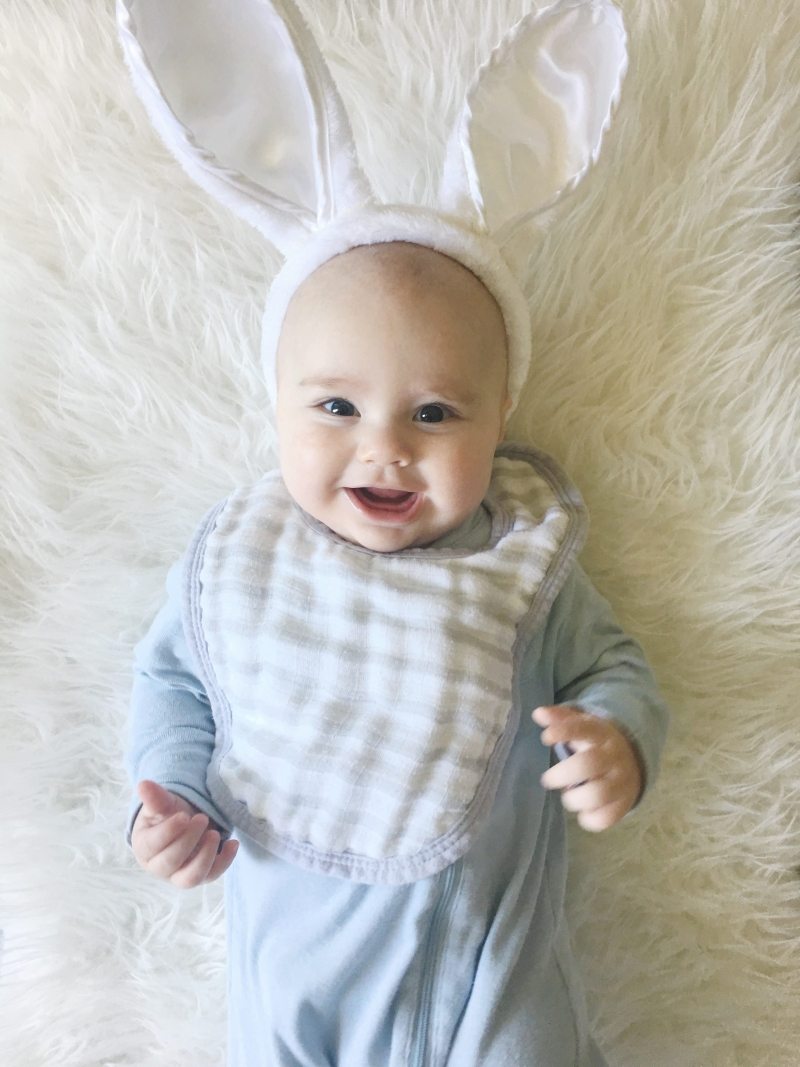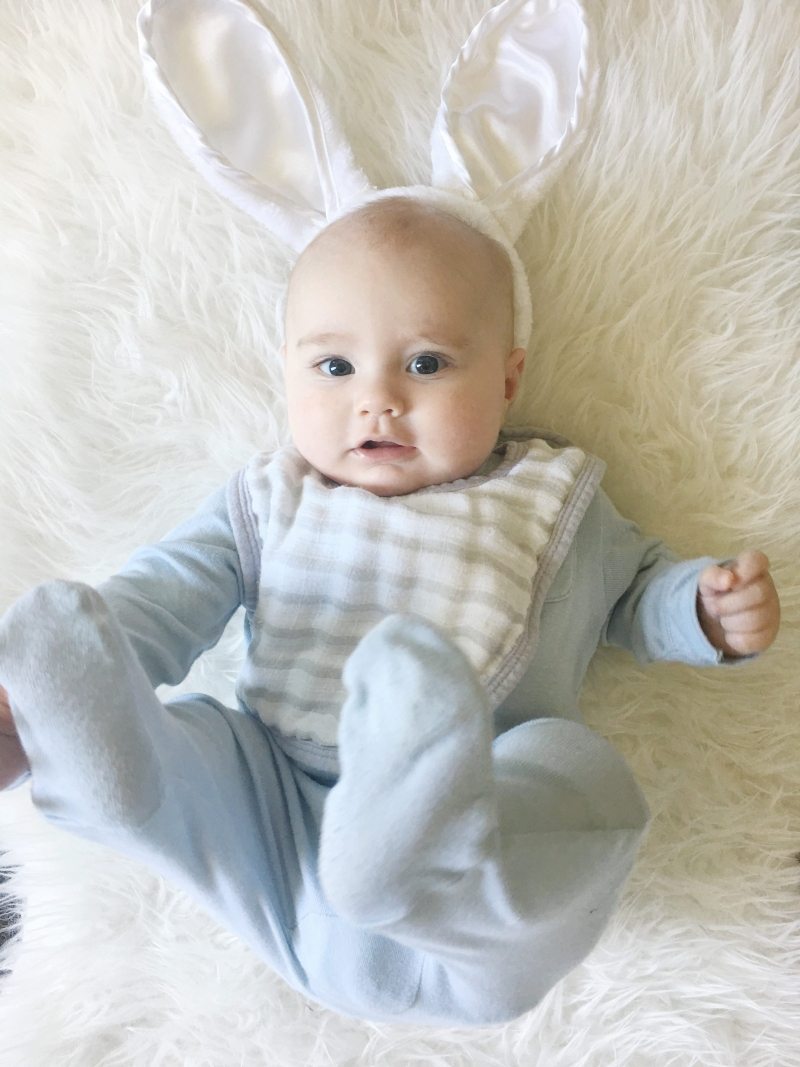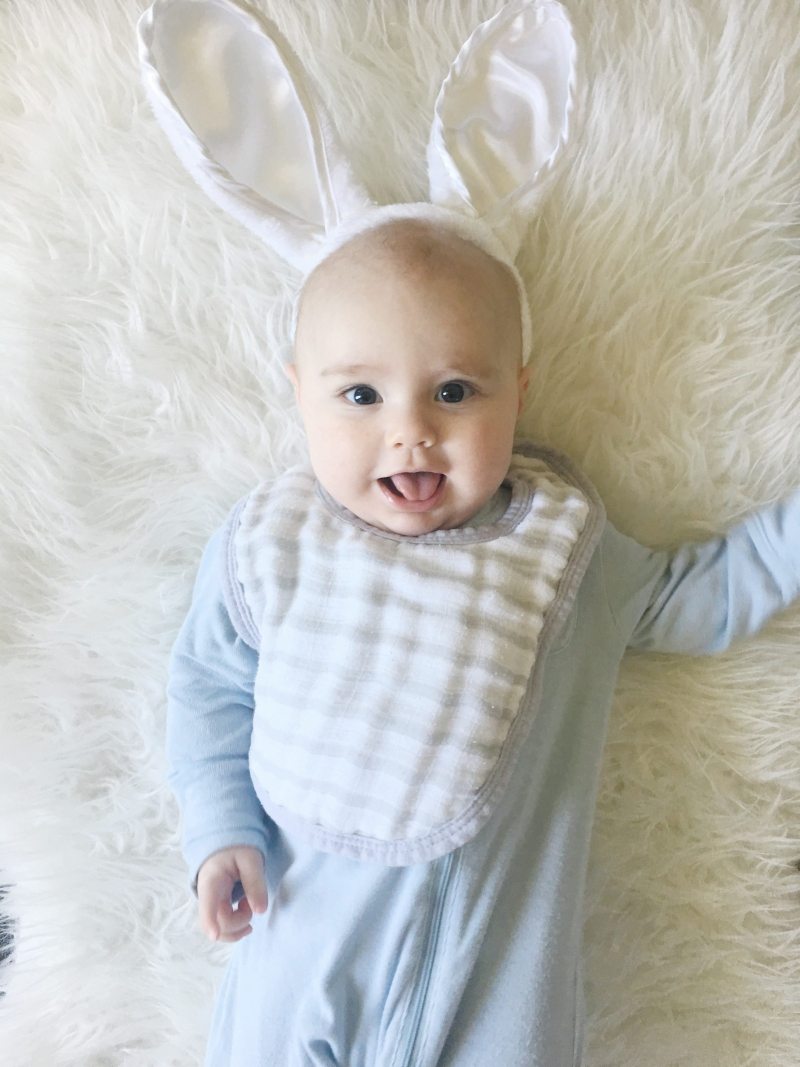 And finally, the organization of our playroom continues and I love this caddy from IKEA! We use it to store play doh, markers, crayons, etc. The giraffe can be found here!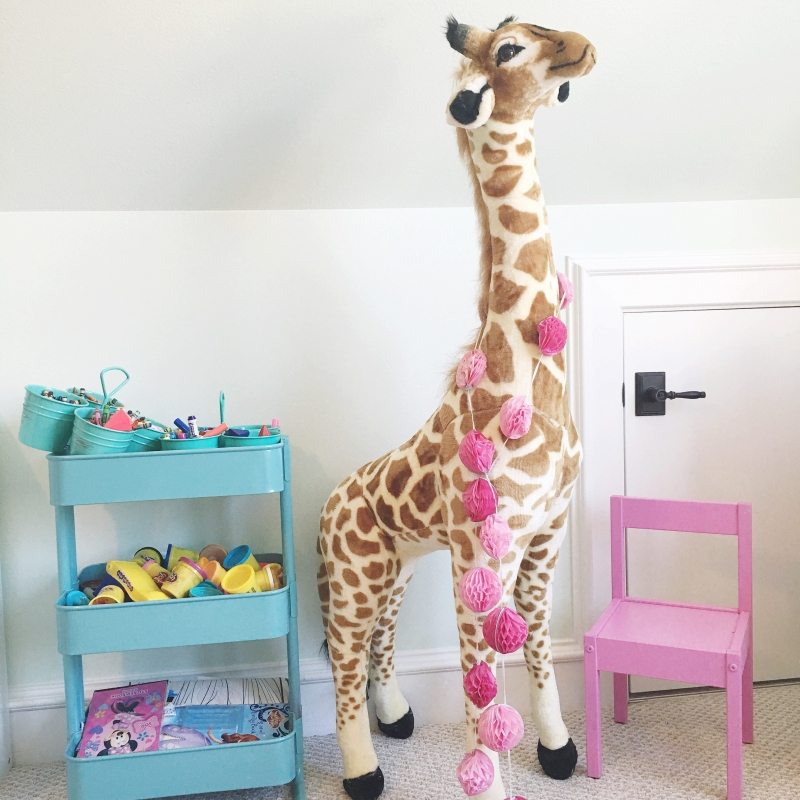 I hope you are having a great week! Thank you to everyone who left comments on my last post…working on trying to respond to all of them. Life has just been a little hectic lately…speaking of which, it's time for me to go to sleep!