Happy Easter! We had such a nice family weekend.
We kept Lincoln home all week from daycare since he was recovering from RSV and I took Friday off to spend with the kids. I woke up that morning so congested and with a ton of sinus pressure, so our fun plans for the day went out the window. I remember Harper's first year in daycare and being sick often myself. Just the way it goes.
I still wasn't feeling great Saturday but we went to our neighborhood Easter egg hunt for an hour or so and I'm so glad we went because Harper really had a blast this year. I'm also thankful for all of the makeup that helped cover up my red nose from using up an entire box of Kleenex.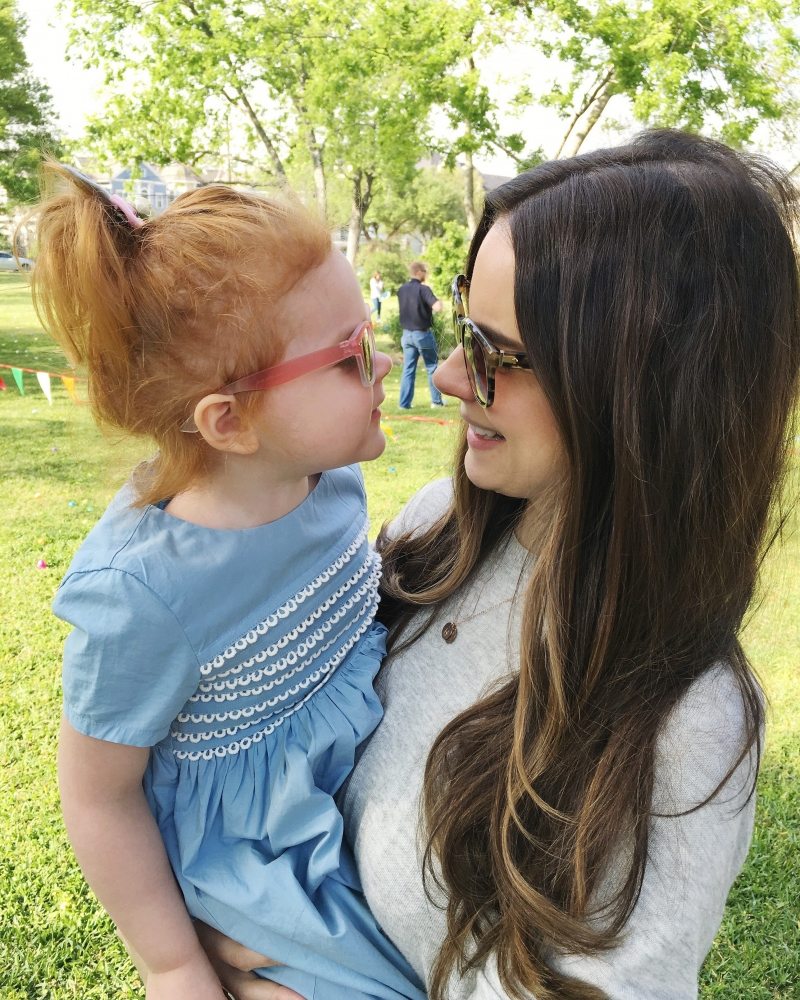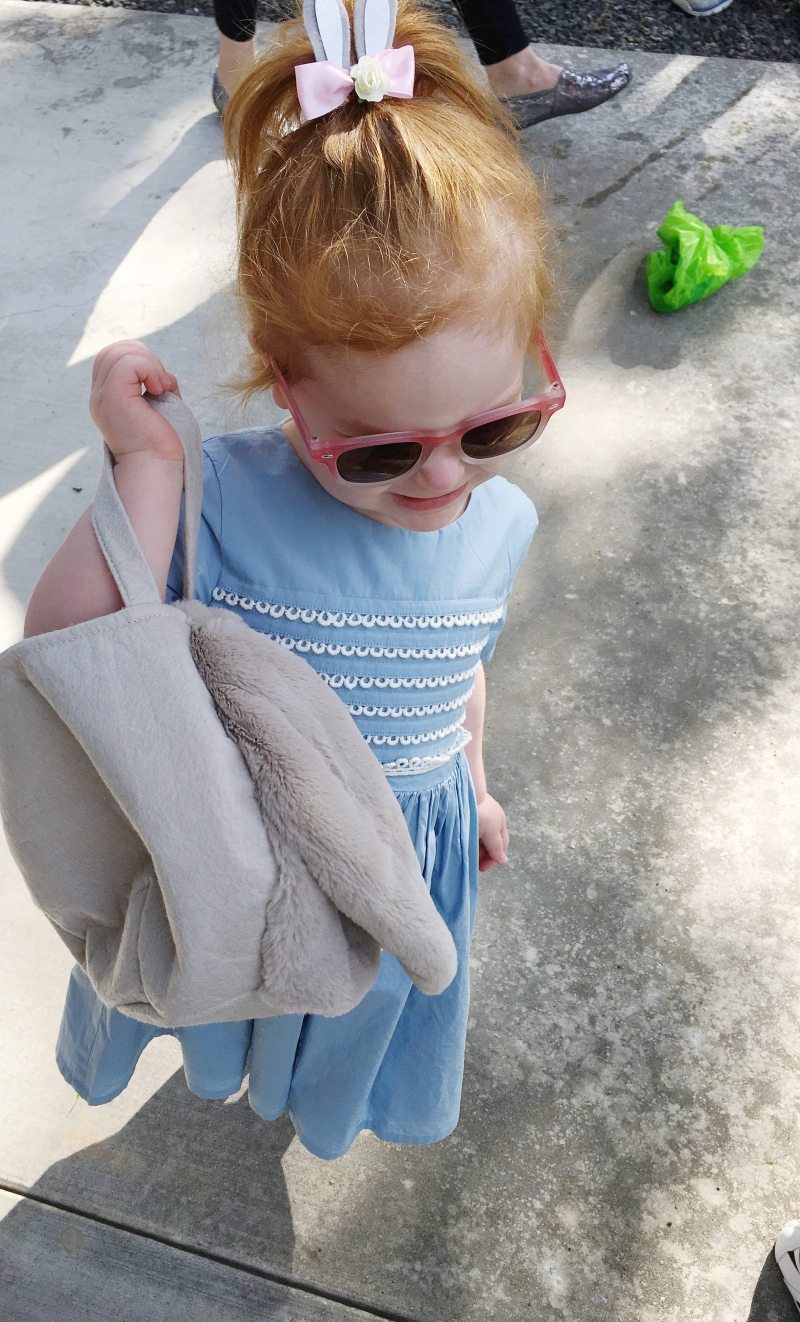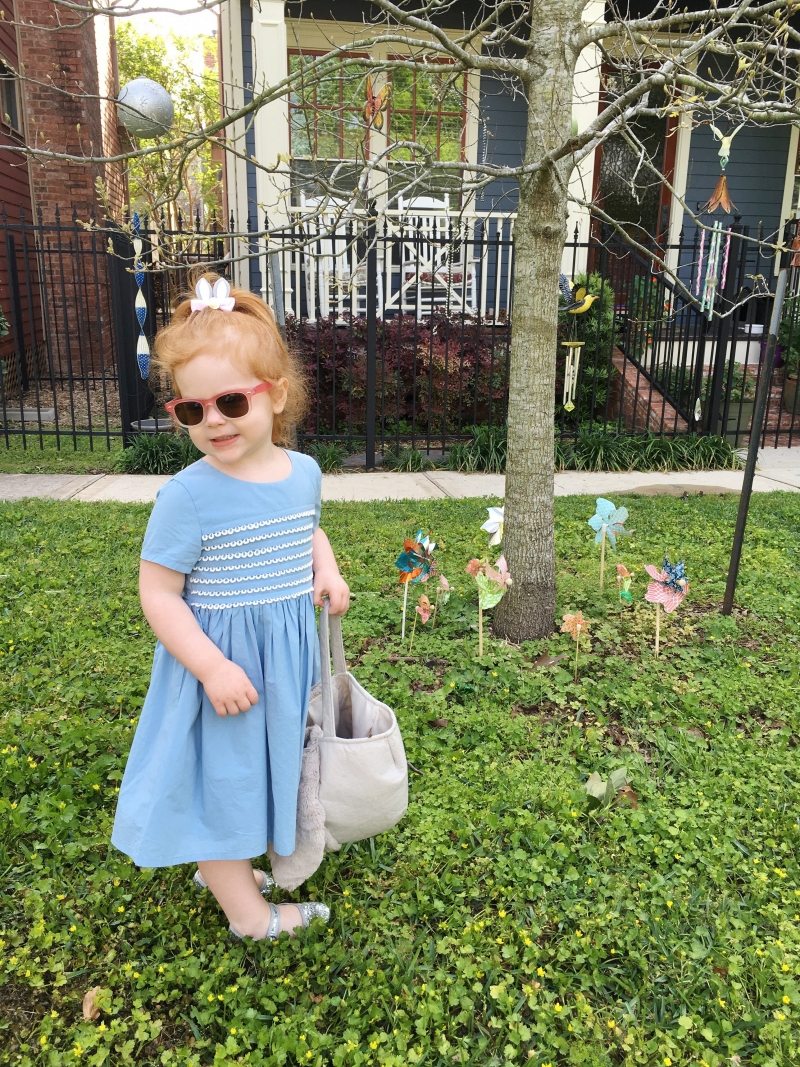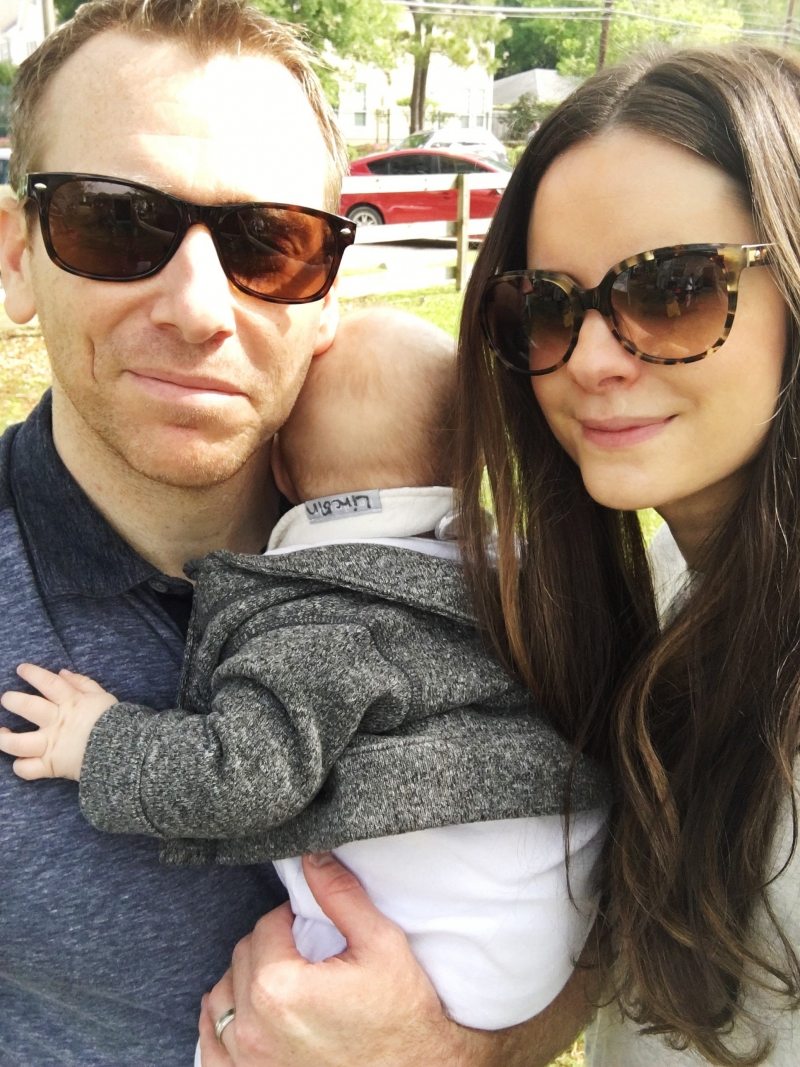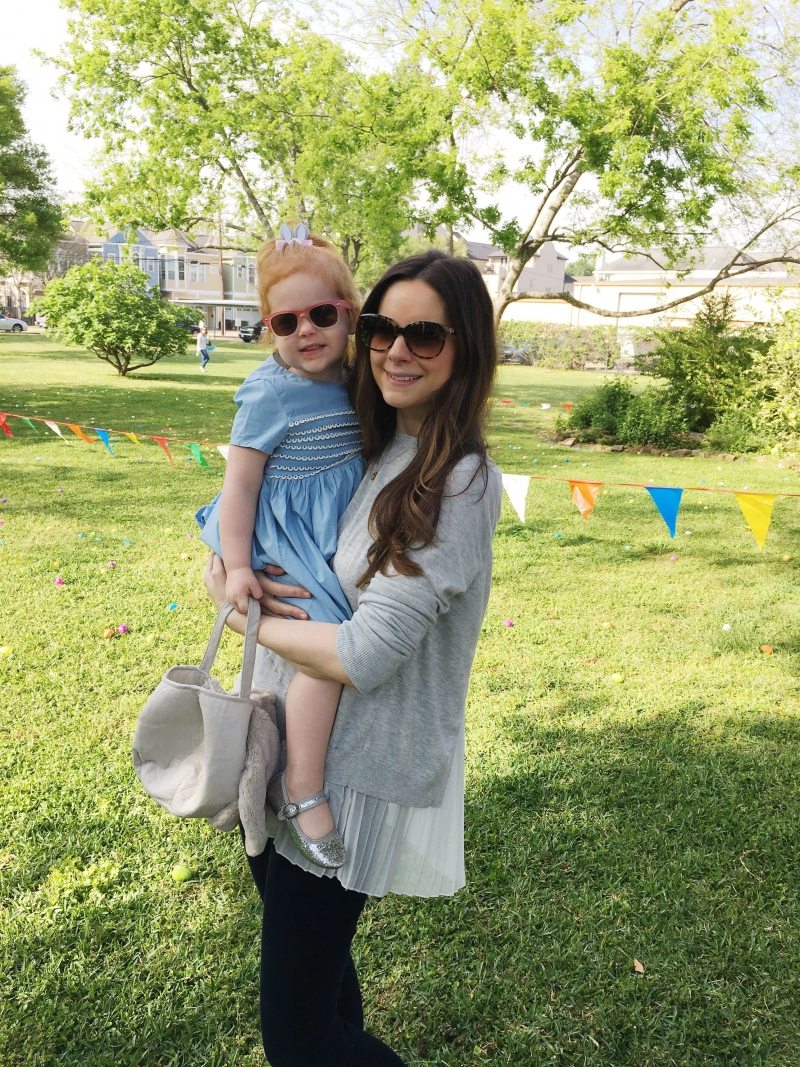 Lincoln is still having some rough nights, but during the day, he has had some improvement. He's not crying as much, is napping better and seems to be happier overall. We did start him on a probiotic so maybe it's kicking in, or maybe it's a coincidence. He's teething like crazy but the teeth finally broke through so maybe he's in less pain. Either way, we're happy he's happier. We do have an appointment with a GI doctor in a couple of weeks as well.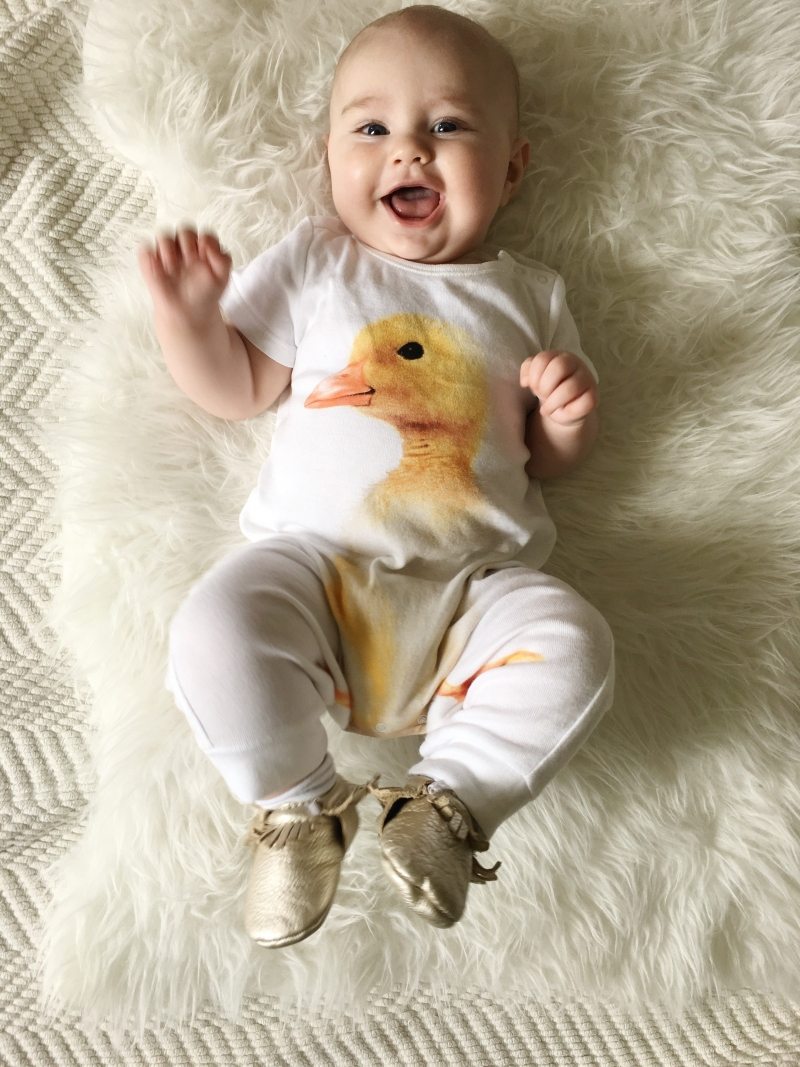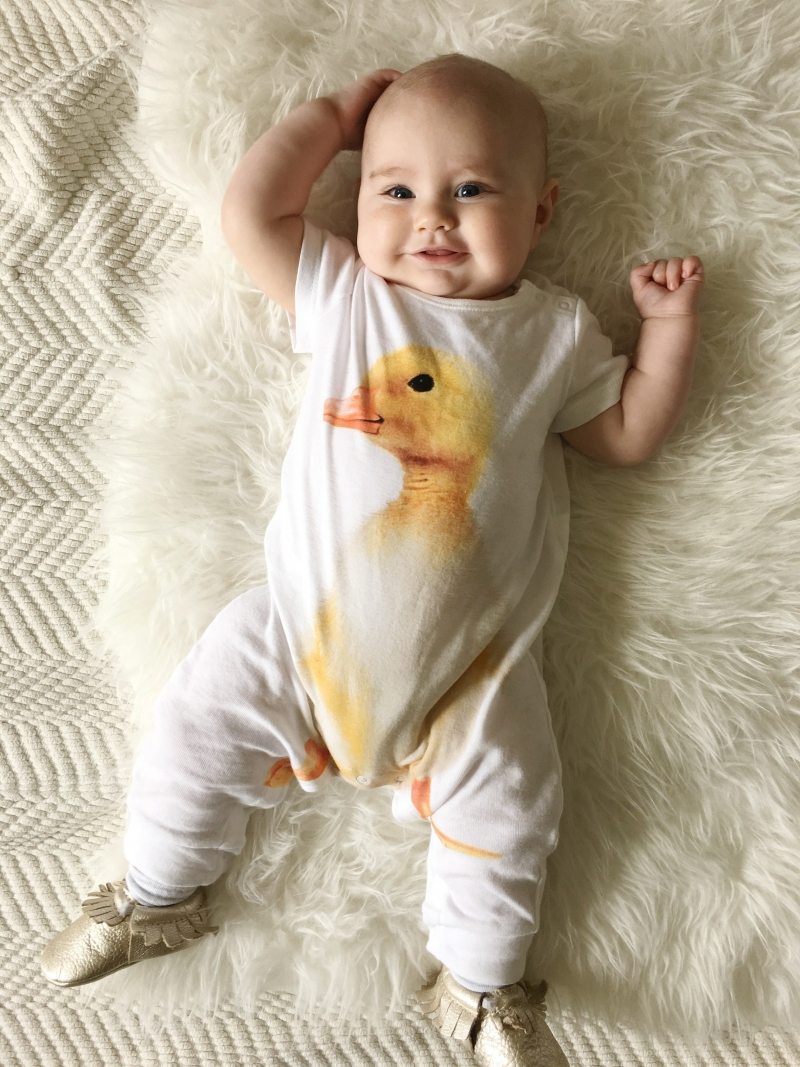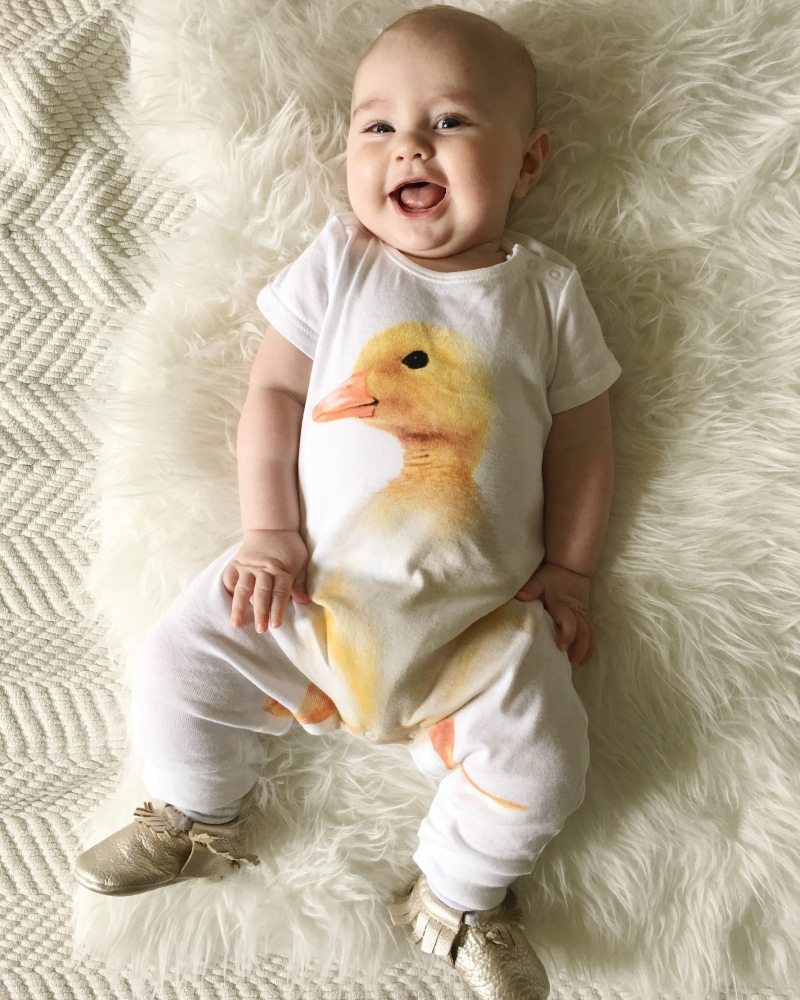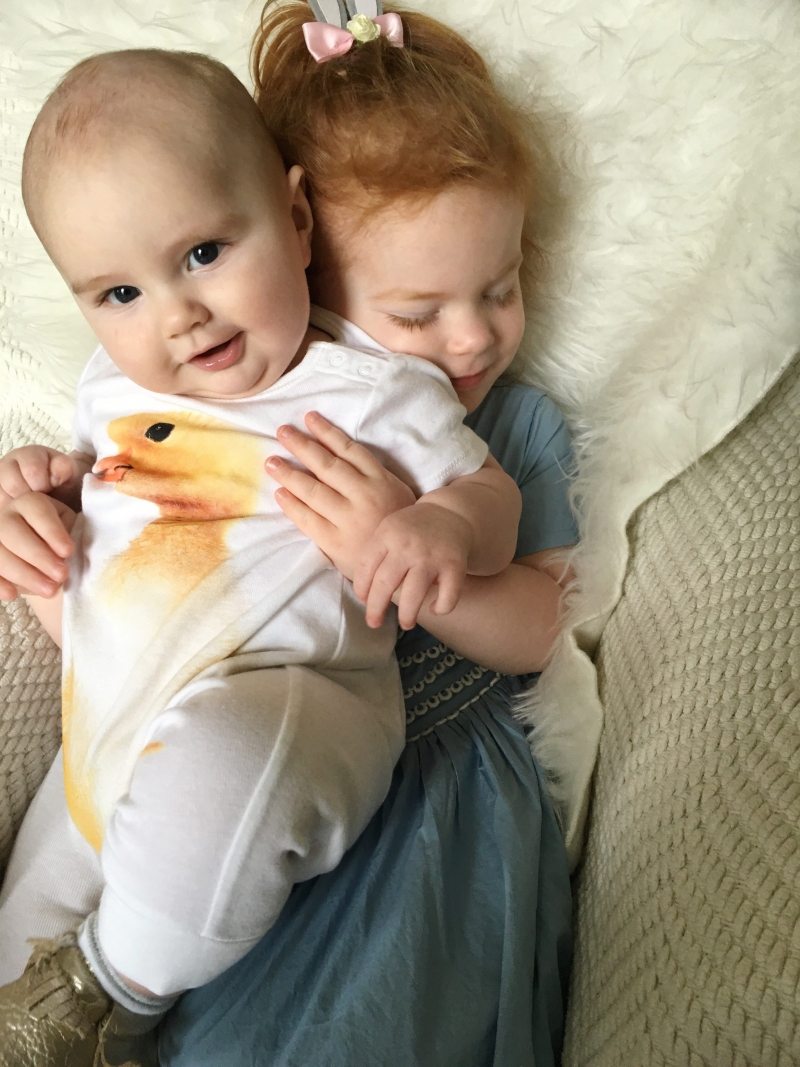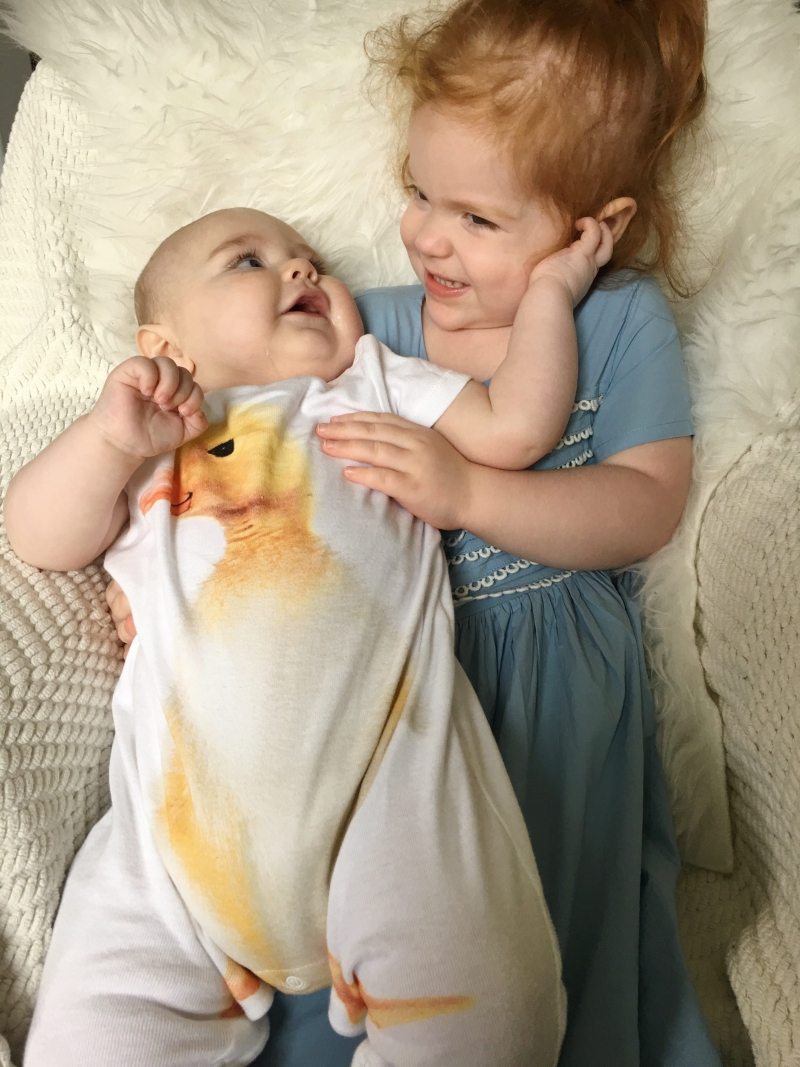 Today we spent the day with family and enjoyed a nice Easter meal together. I also put bunny ears on my kids and took some cute pictures because WHY NOT?!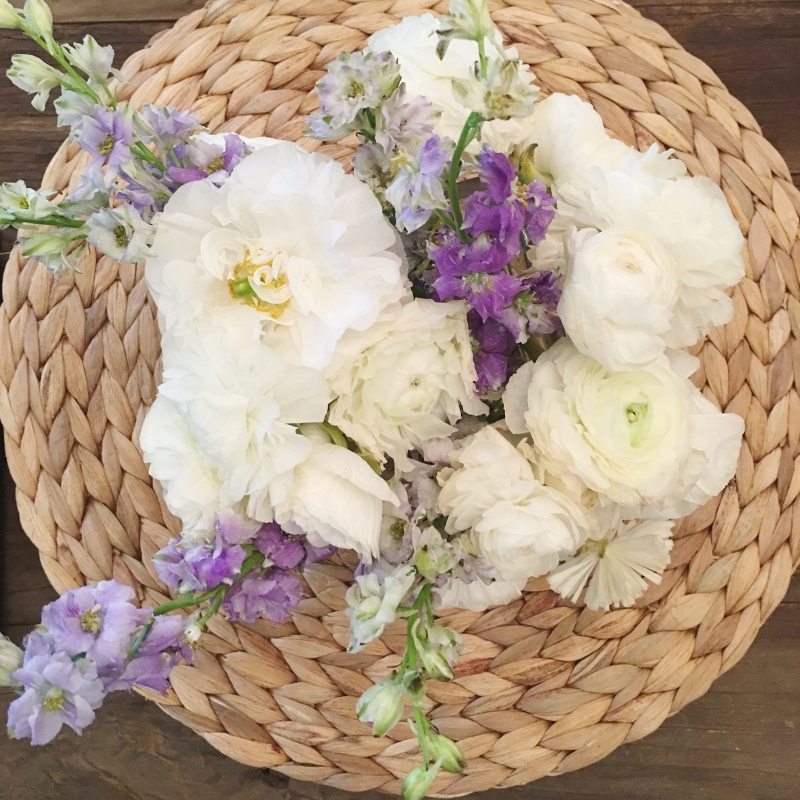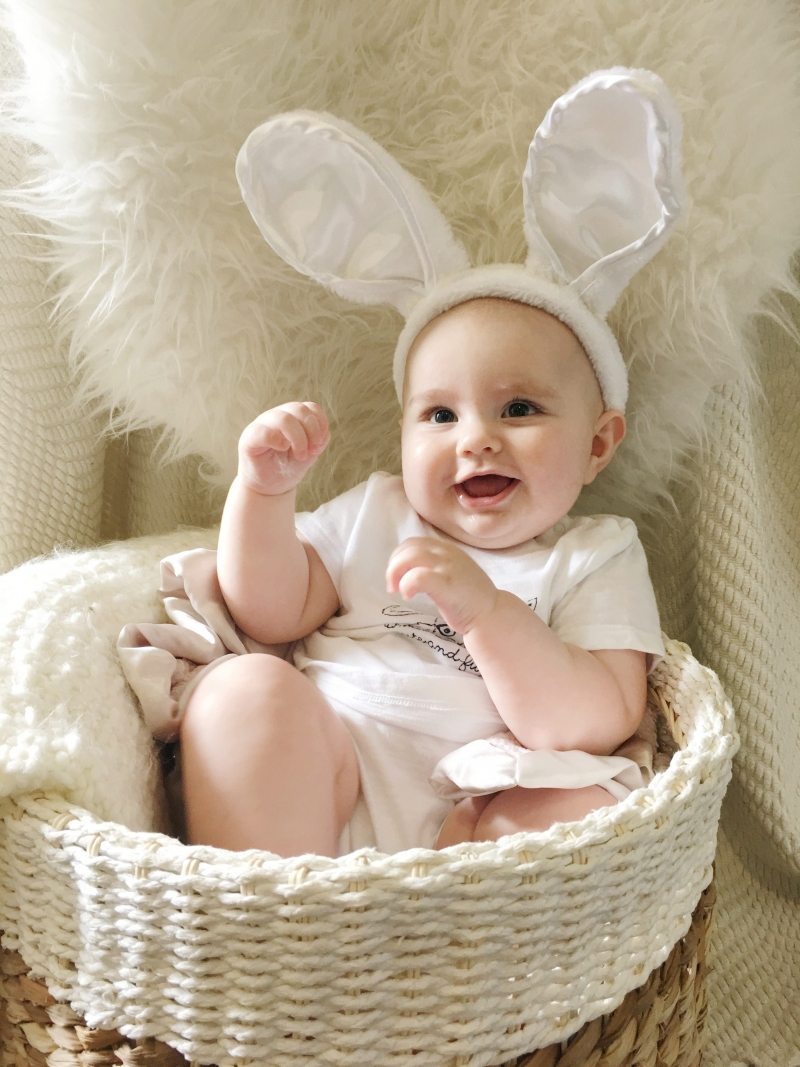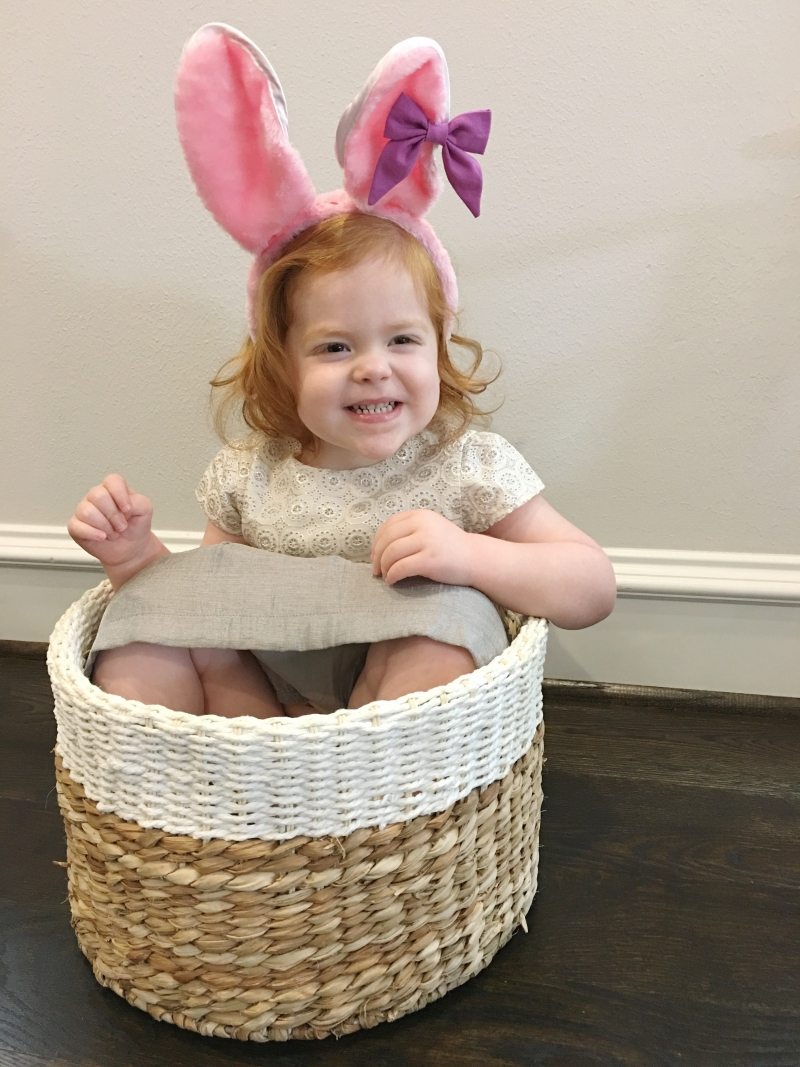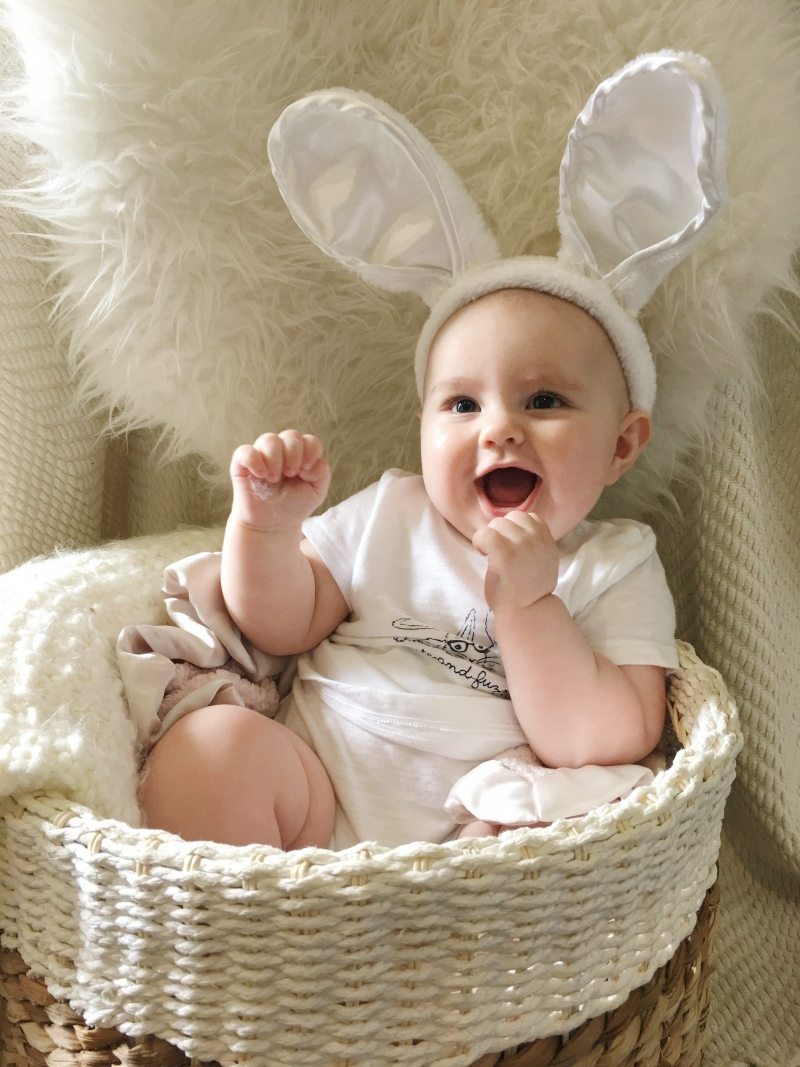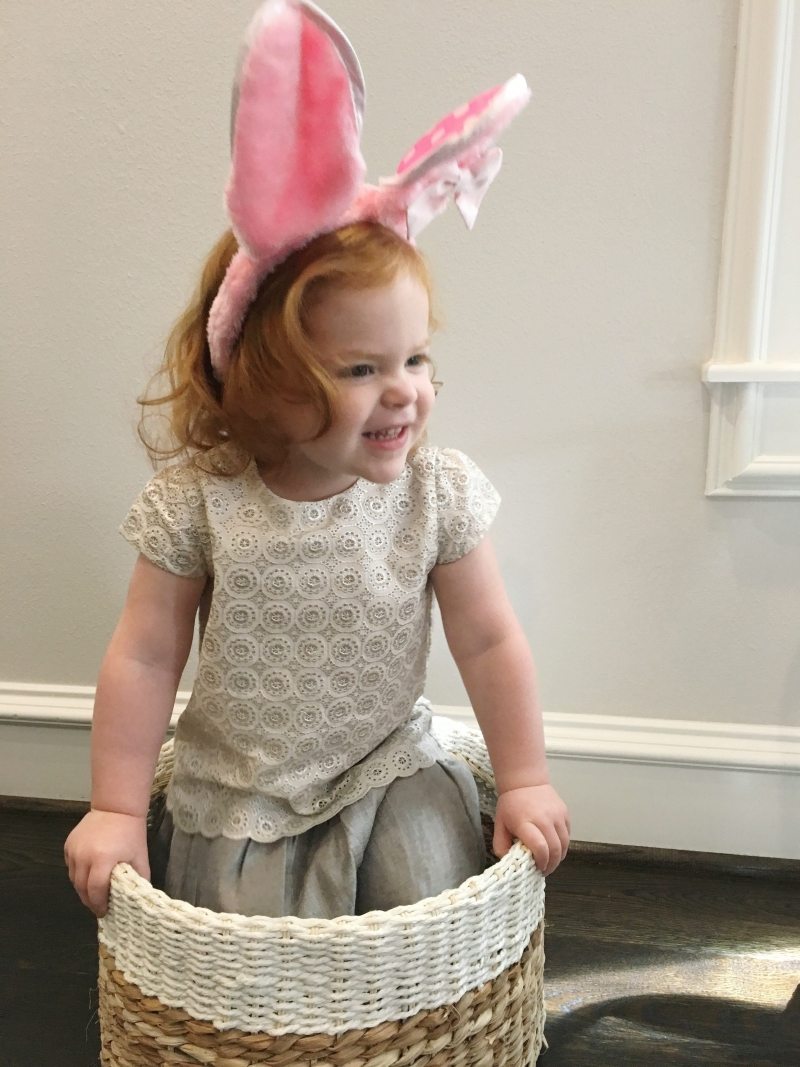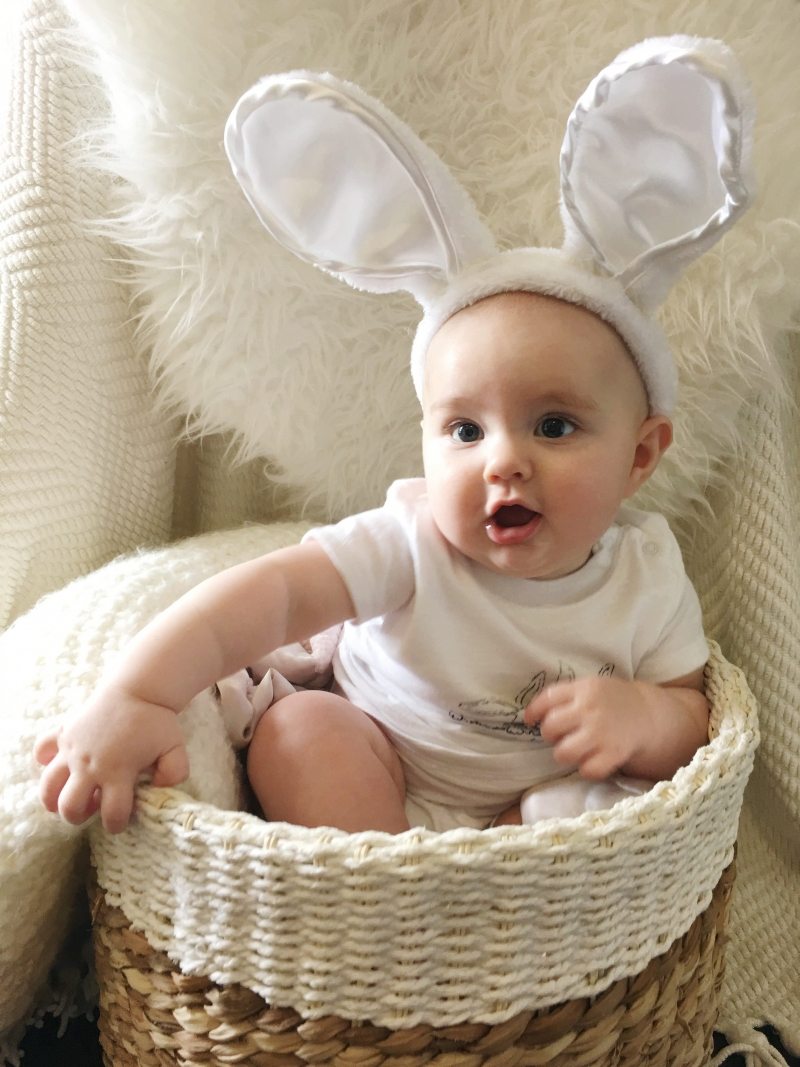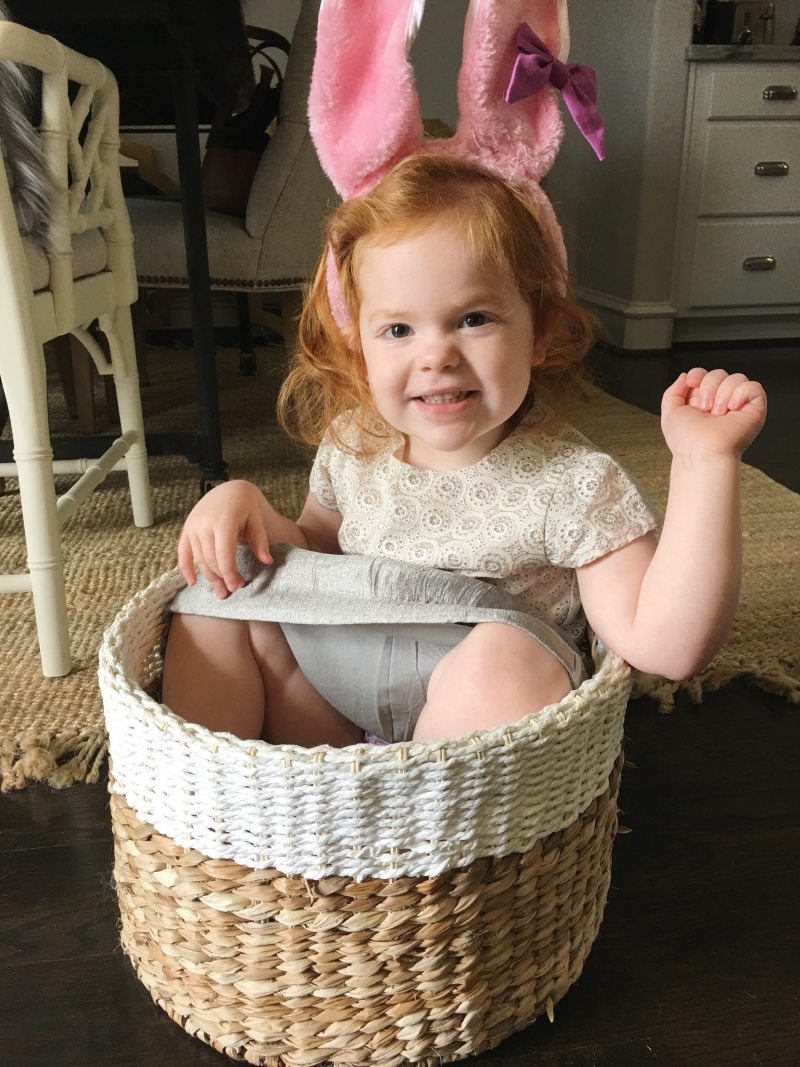 I hope your weekend was great!