Who thought losing an hour of sleep was a good idea? I think we can all agree, it sucks. Especially when you're a parent. Especially when you realize that your 5:20 AM pumping session is now a 4:20 AM pumping session. I guess I should go to bed now, huh?
O N E
So if the amount of likes on this IG photo are any indication (I was like, what's going on here, IG?) you guy miss my outfit posts. I'm trying to make it work somehow but the daylight is not good in the morning when we leave for daycare/work…so I'm trying to think of how I can make it happen instead of only taking outfit snaps on weekends.
These jeans are amazing. They fit like a glove, have a ton of stretch and the ankle length is perfect. I love that they have a little distressing too. The truth is that I don't wear jeans a ton (can't wear them to work) but I also didn't have a pair I absolutely adored so often my weekend pants would be leggings…but these are a game changer!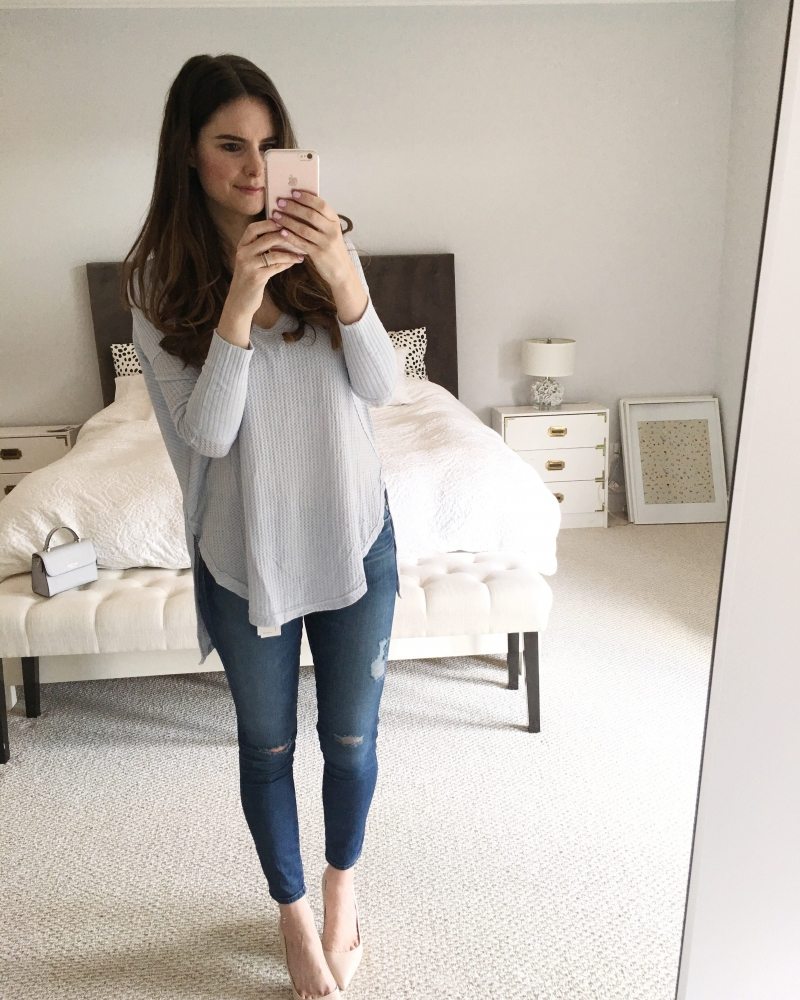 jeans  |  top  |  shoes (I had to return, they were a smidge too small, but they're gorgeous- the perfect shade of nude!)
T W O
If you follow me on Snapchat (@veronabrit) you saw that I had my hair colored Saturday. I was ready to go a little darker and add a gloss since my postpartum hair is so lackluster. It's also falling out like crazy. Fun times.
Harper had a birthday party that morning and it's one of her favorite little friends, so I took Lincoln with me and Candice (best friend ever!) met us at the salon to hang out and kept the little guy happy while I got all colored and glossed up.
Traci did an amazing job with my color— I asked for brunette hair with subtle, blended pieces and that's exactly what I go! If you want details about the color, you can click here.
Sidenote…how did my hair get so long?!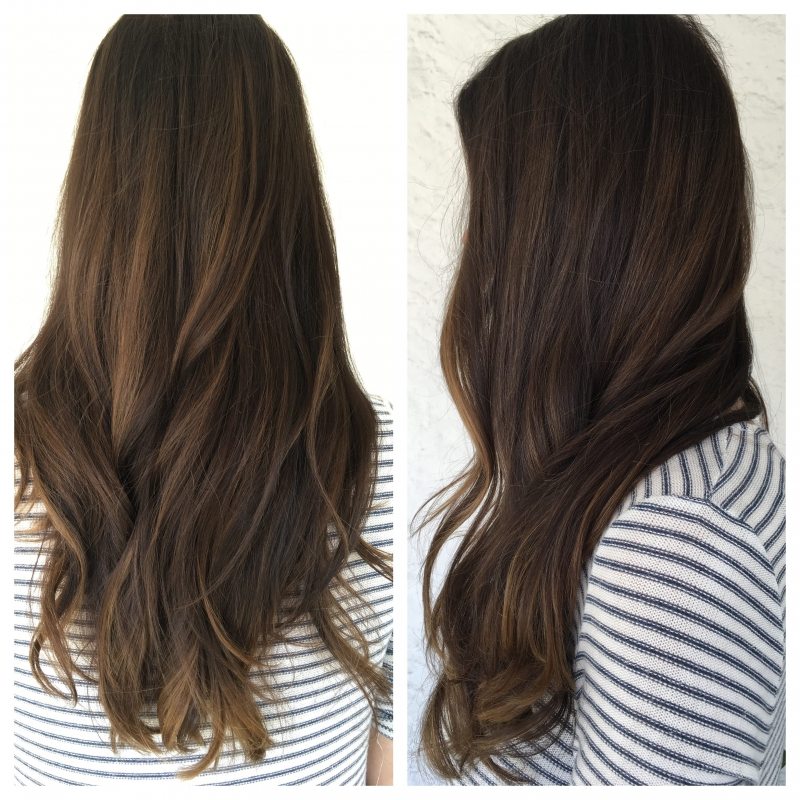 …and yes, we were all somehow wearing navy and white stripes. LOL!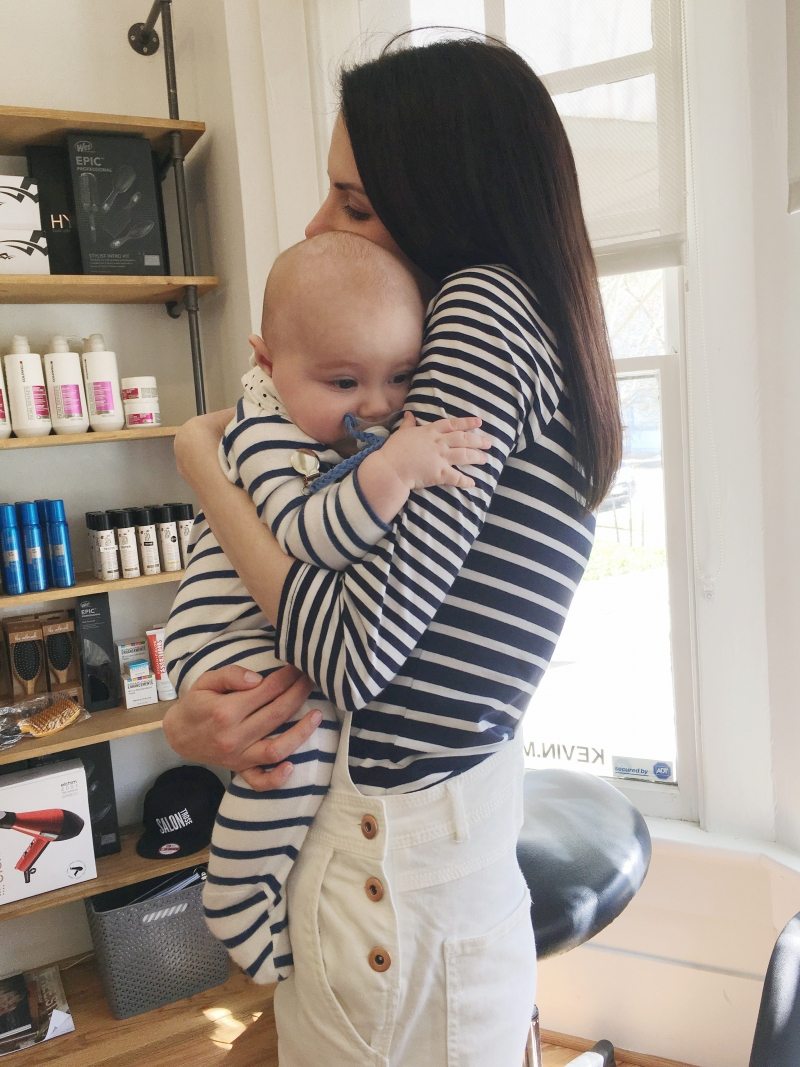 T H R E E
After my hair appointment, we had lunch as a family and then I took Harper to the mall because Emily was in town hosting an event at Macy's. We met at the RS conference last year so I was popping bye to say hello and also picked up a ton of new sleepers for Lincoln who no longer fits into any 3-6 month stuff.
We rode the carousel three times and we had a blast—even tried out the spinning teacup this time around!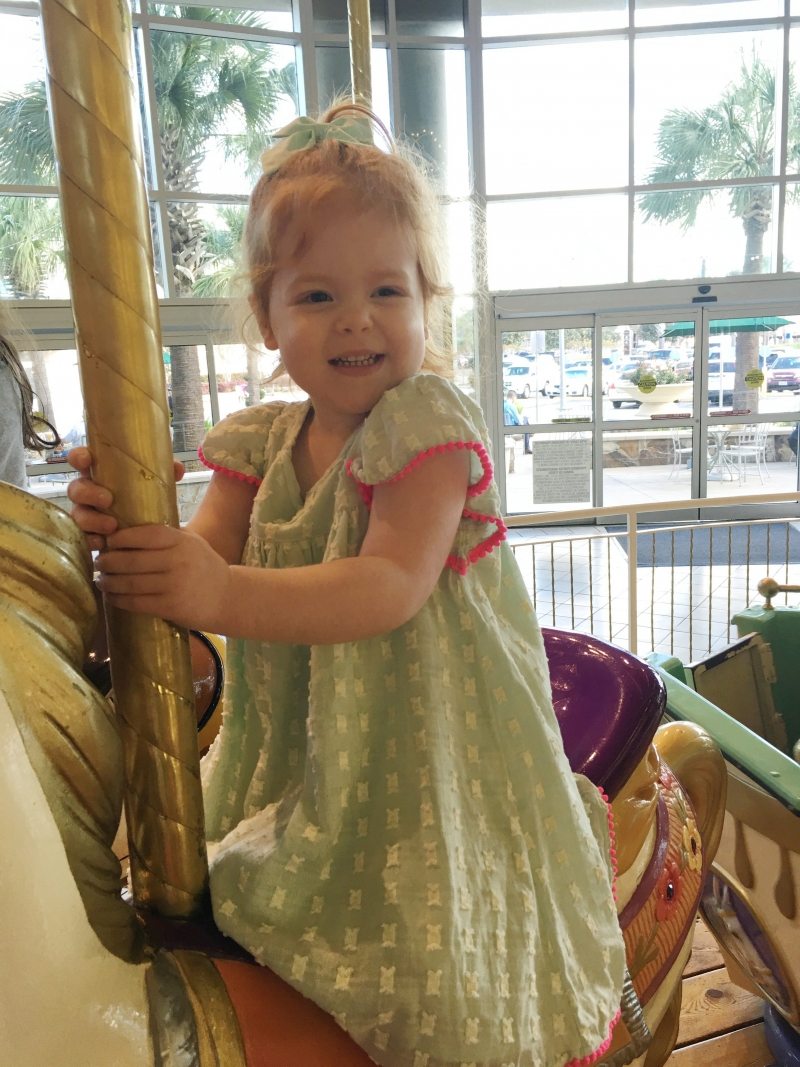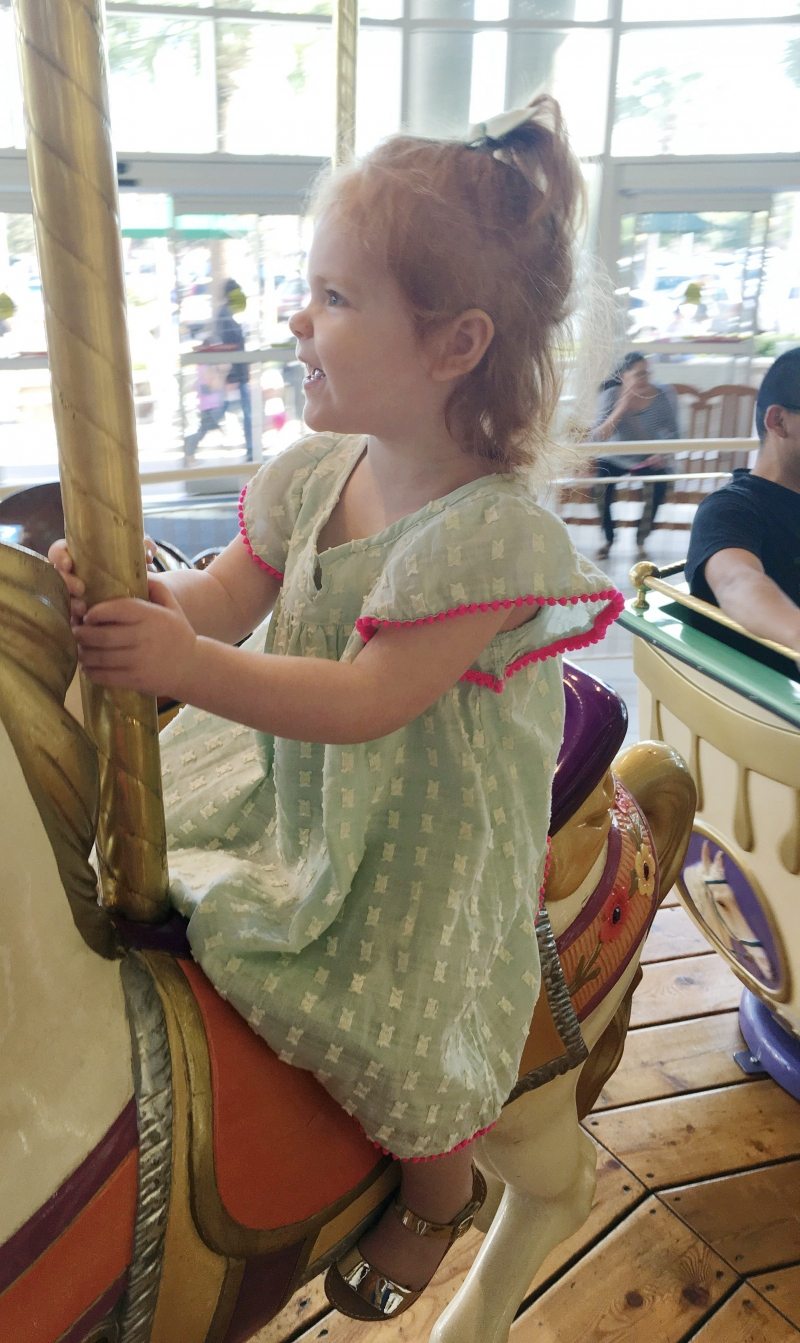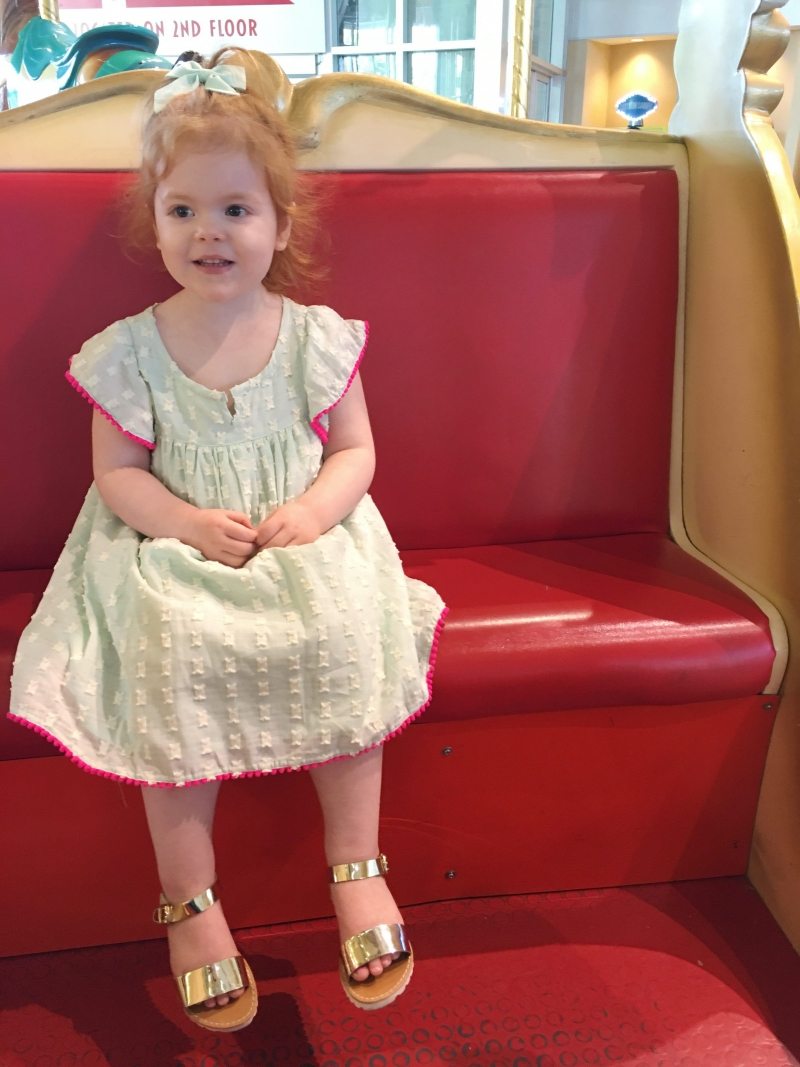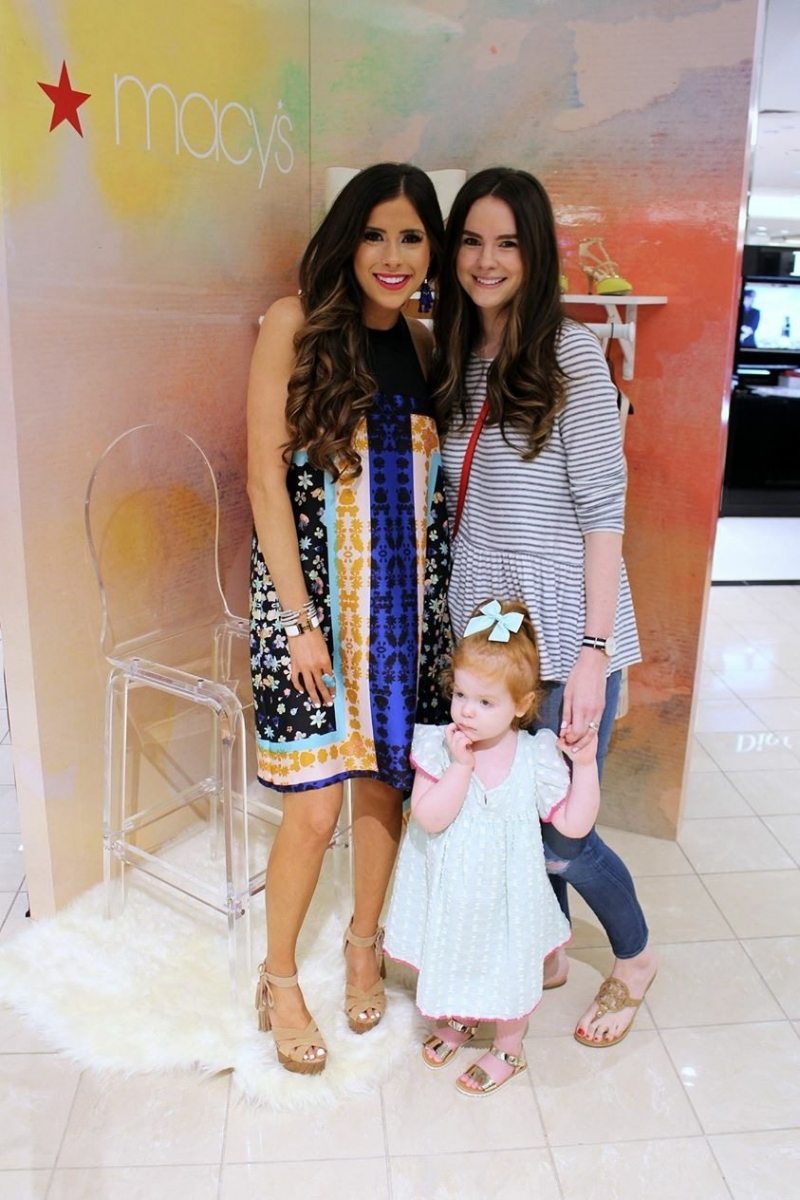 Emily and me!
harper's dress  |  harper's sandals  |  my top  |  my sandals  |  my bag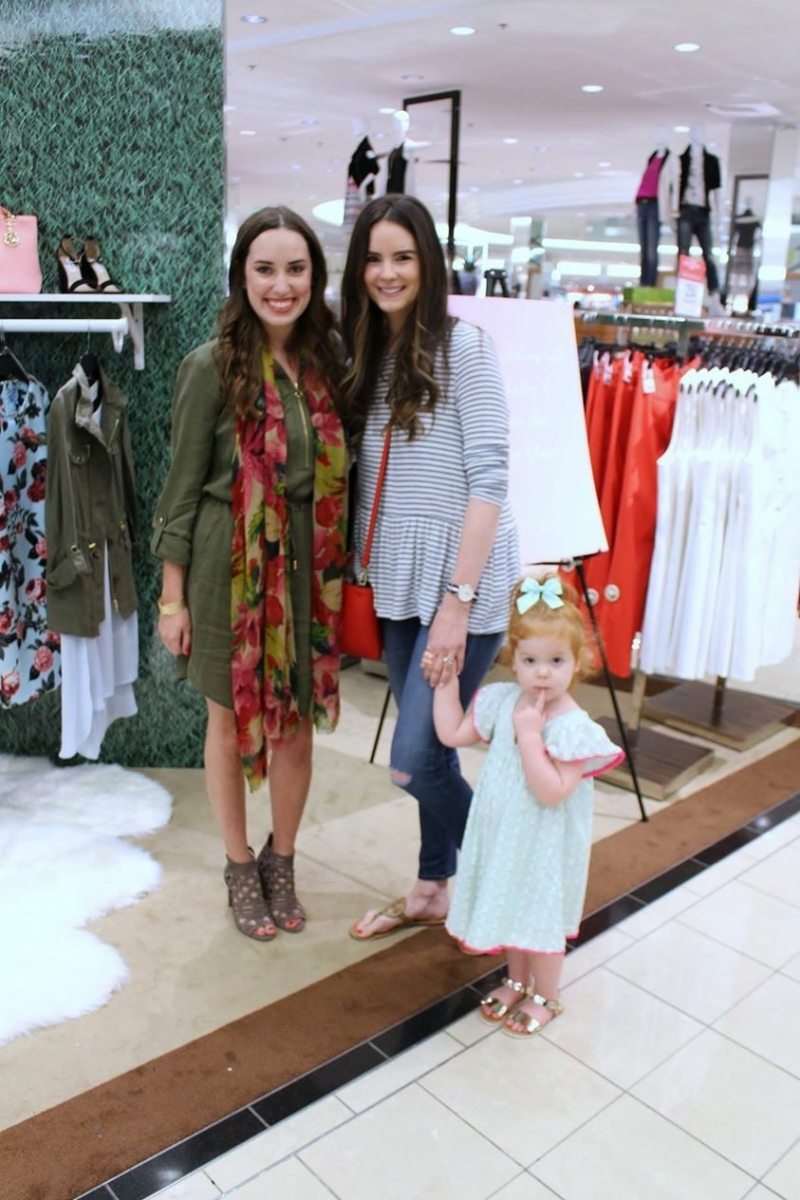 Alice was also co-hosting the event and it was the first time we met in person! As you can see, Harper was still waking up from her car nap in these photos, haha (she refuses to nap, but falls asleep in the car every time). Thanks to Shasie for these photos!
F O U R
Speaking of blogging, how cute is this mug? There are so many adorable designs—this is my third (c/o)!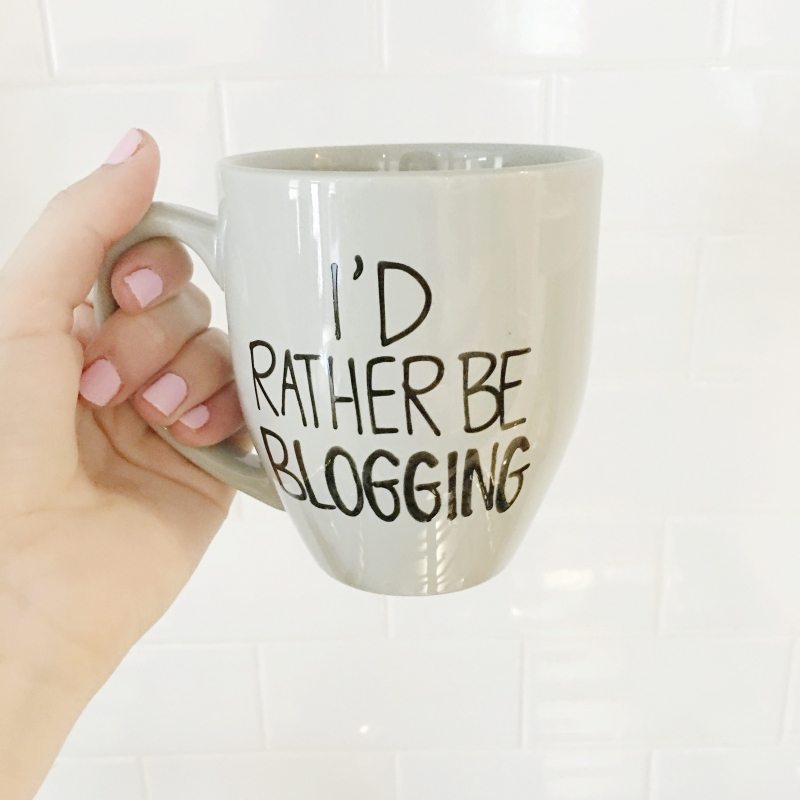 F I V E
Today we had a play date with Cami and her baby brother who is a few months older than Lincoln. L was a little fussy, but we had a good time seeing friends.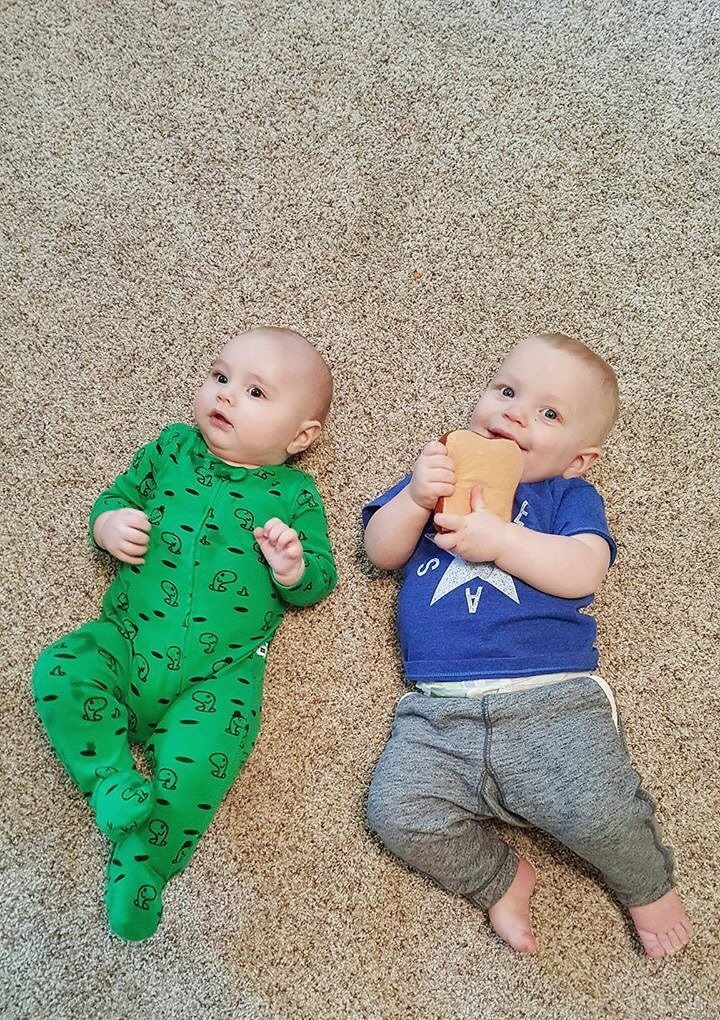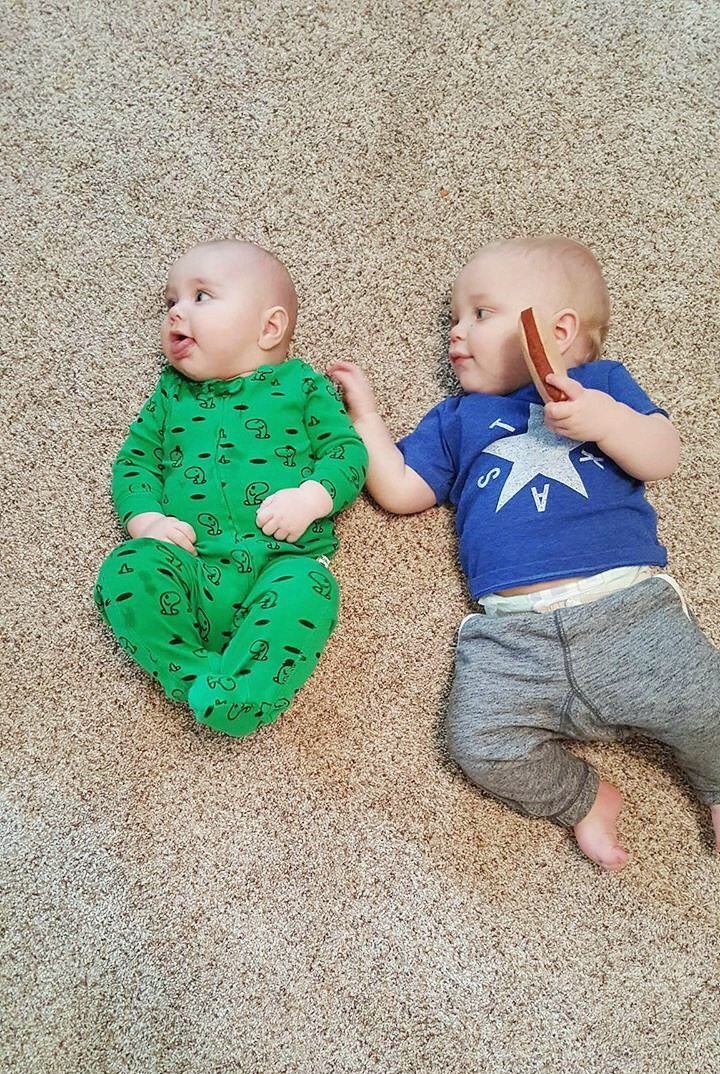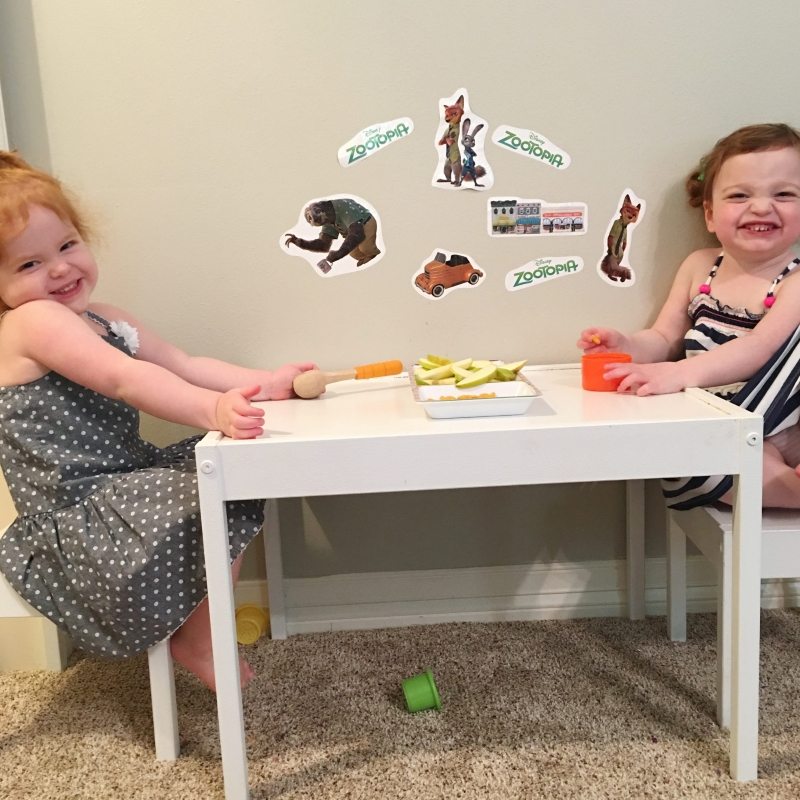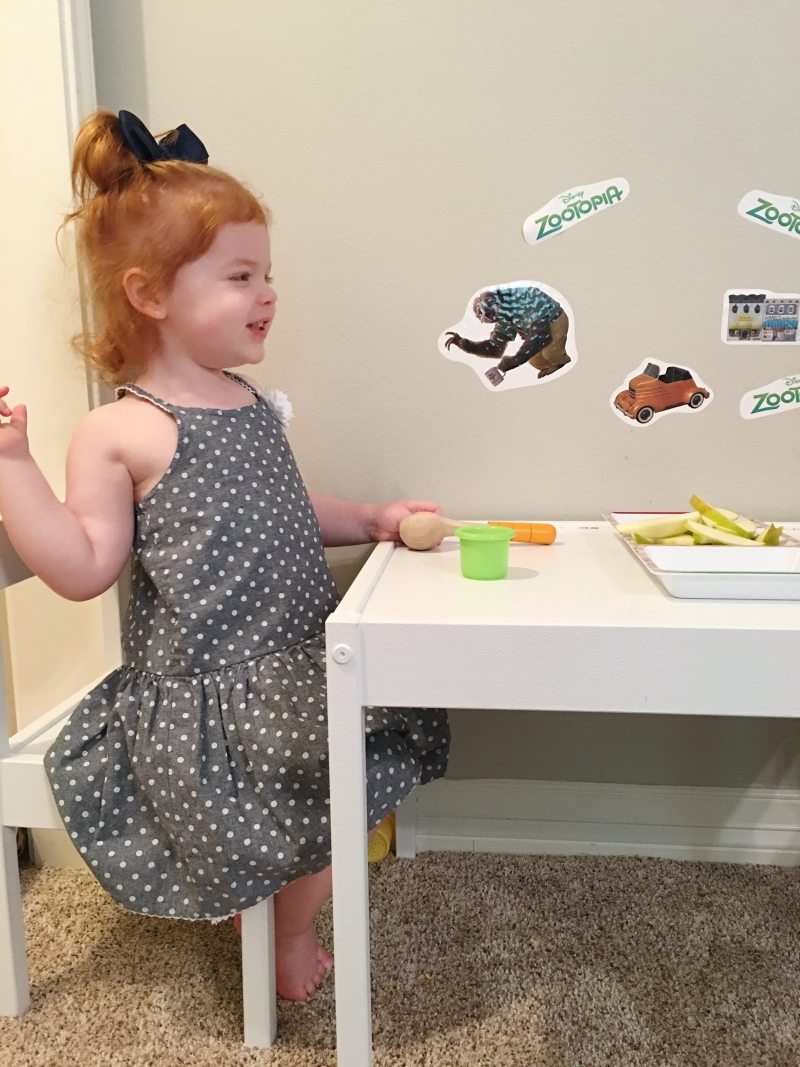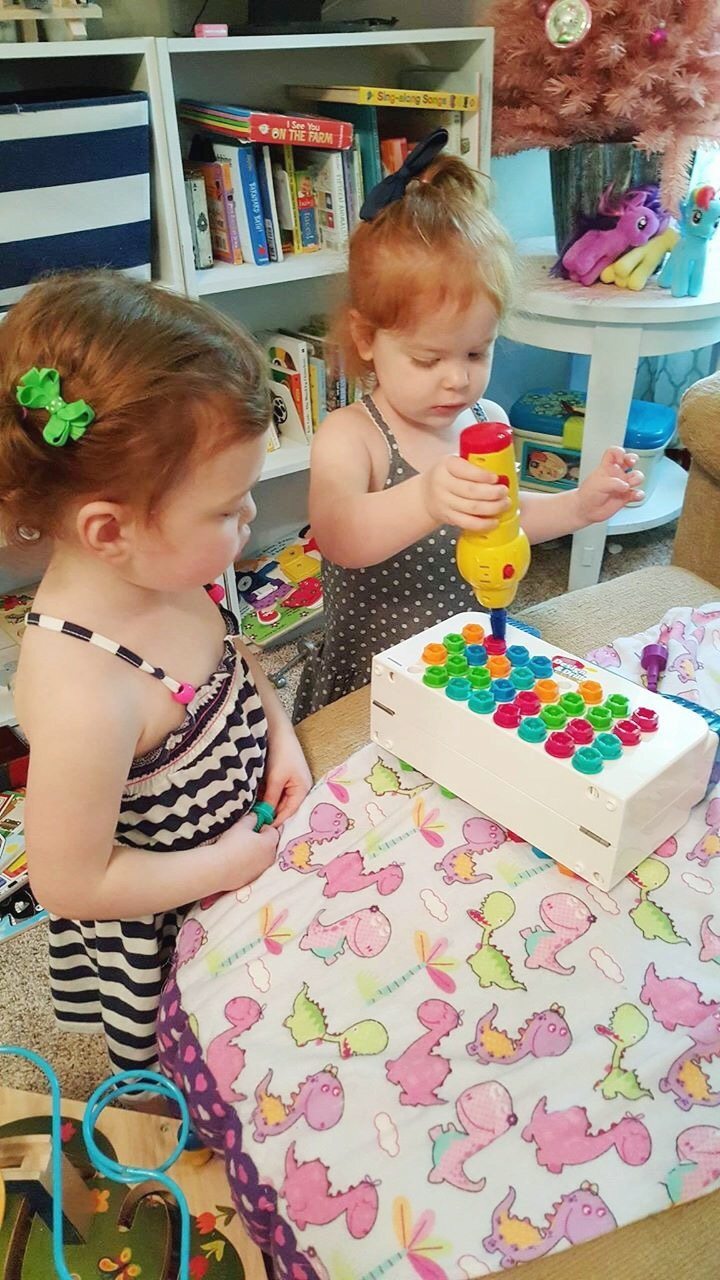 S I X
I'm currently undergoing the qualification process to become a donor to Texas Children's Milk Bank (something I have wanted to do since EP for Harper). But until then, I needed to find a home for my older milk that Lincoln can't have because it still has traces of dairy. I never imagined going this route, but I found a local mom whose six month old baby has been on donor milk her entire life and I felt so good that my milk could help another baby. I was able to give the mom about a month's worth of milk for her little girl. My amazing neighbor has even been storing milk for me in her deep freezer since we ran out of room in ours…it's just wonderful to see mothers helping one another in this special way. It takes a village!
A nice way to end our weekend was family time…and Harper's new thing is playing with Lincoln on her belly and then saying "that's enough! that's enough!" It cracks us up!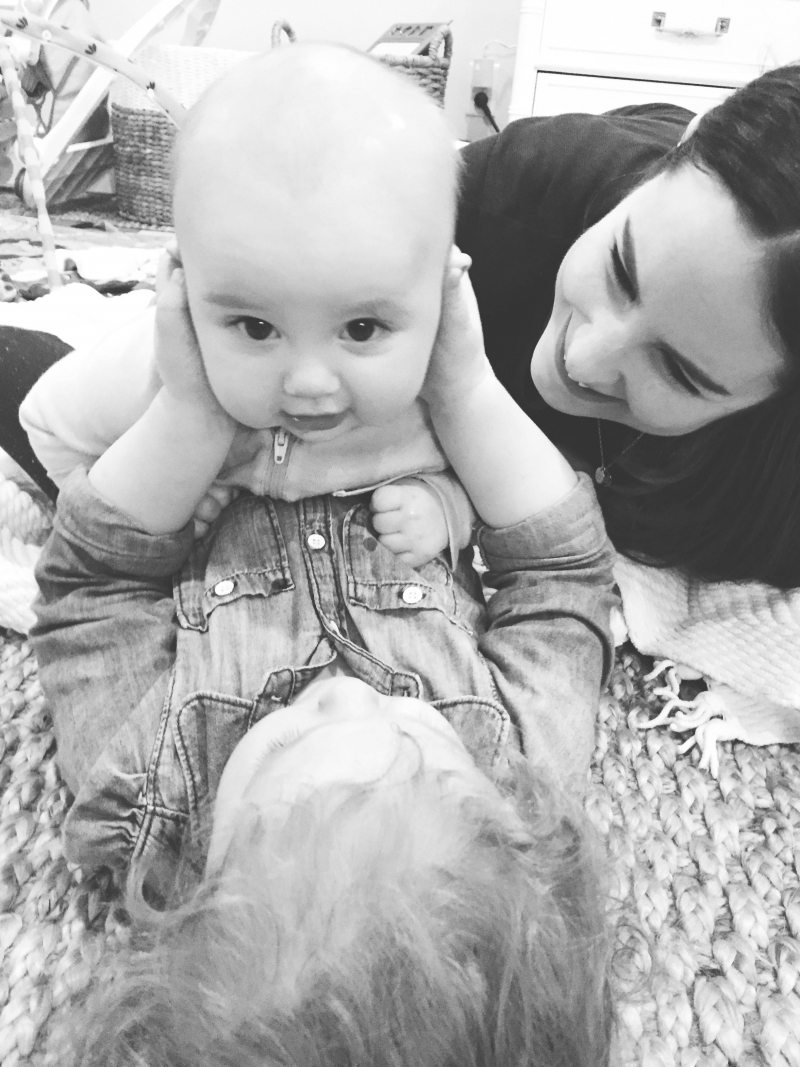 I hope you had a lovely weekend! I'm off to go chase that extra hour of sleep…