Since having Lincoln, I thought it would be fun to do an updated "what's in my diaper bag" post. I used to bring every.single.thing with me when Harper was a baby and we ended up with a very heavy bag with a lot of stuff we never used.
This time around, I know better and I keep it as simple as possible. My motto is to pack light and keep an emergency stash of baby stuff in your car should you need it.
This time around, I'm using Hayden Reis's middy tote in black and white stripe with monogram. Hayden Reis sent this tote to me when I was on maternity leave and before it arrived, I thought it would be great for occasional use. It turns out that it unexpectedly became the perfect diaper bag and here's why:
It's super lightweight.
It has pockets all around the bag's perimeter.
It's easy to clean.
Super cute prints and designs and looks like a regular tote.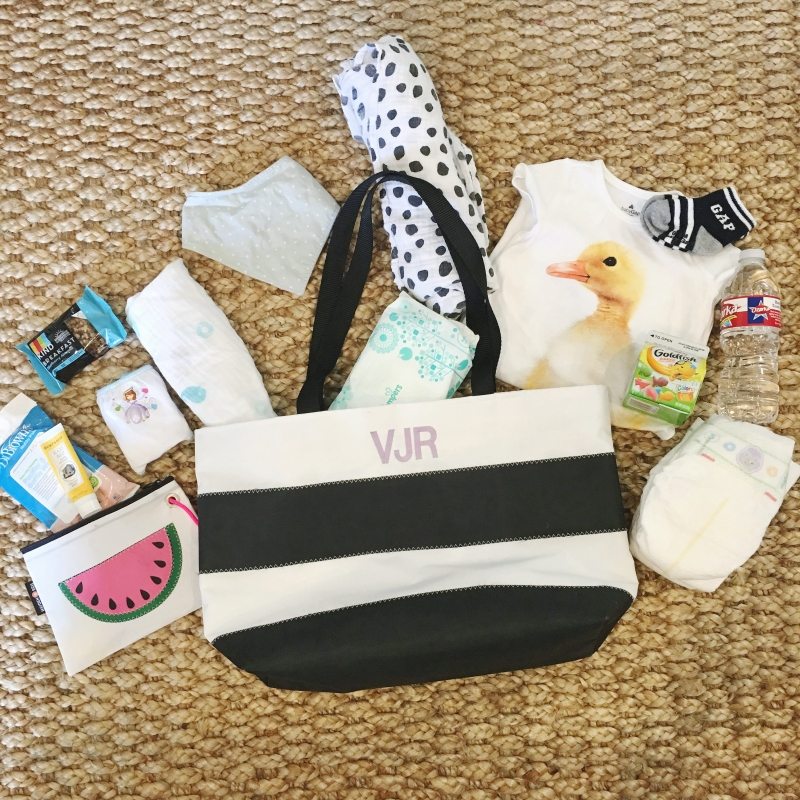 Here's what I pack:

Hayden Reis watermelon wristlet (this holds things like extra pacifiers, bottle nipples for when I bring pumped milk with me, diaper rash cream and paci wipes).
Pampers sensitive wipes
Extra pair of underwear for Harper, just in case
Lulujo baby mini muslin cloth
Ollie & Tate bib
Muslin blanket
Extra change of clothes + socks
Snacks for myself and Harper & a water bottle
A few diapers
Not too bad, huh? I also pack my wallet in the diaper bag if we're taking the kids somewhere because I don't like to carry an extra bag.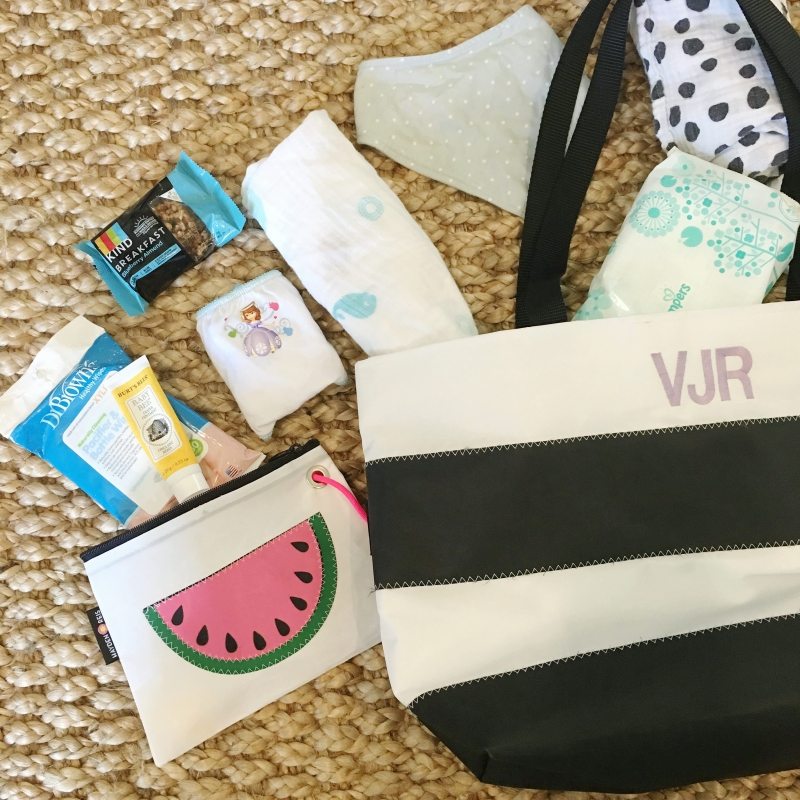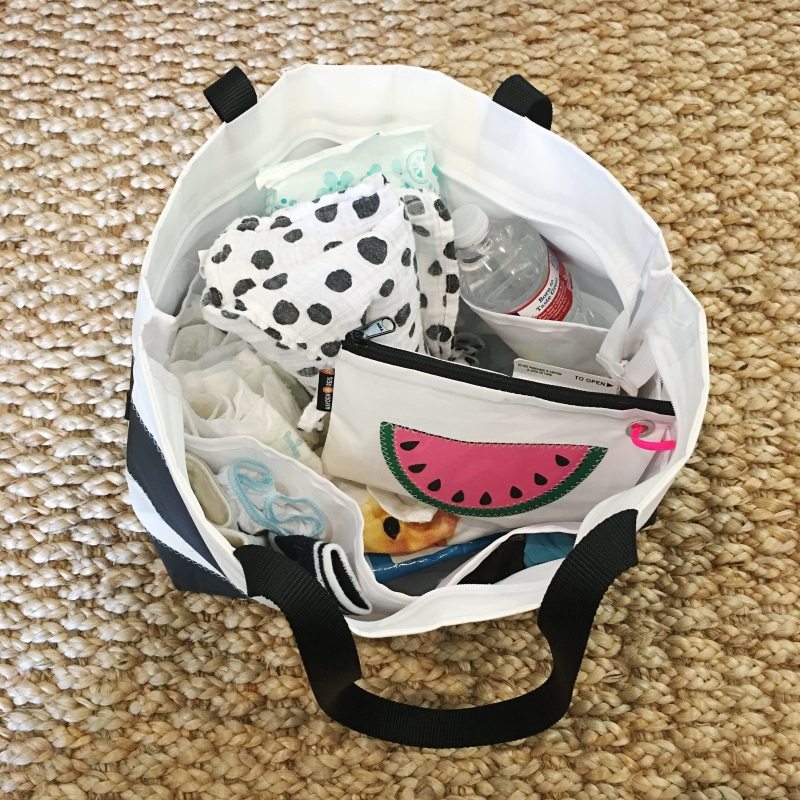 The beauty of this bag is the interior pockets. They allow you to store those smaller items away to the sides so that the middle part is open for the larger items. It keeps things organized and it's so easy to see everything. This bag is a great size too— not too big, not too small. I've never had any issues with items falling out of this bag either!
In addition to using this as my diaper bag for outings, I also use this bag M-F as Lincoln's daycare bag. The only thing I add is a cooler bag with his bottles.
Did you take a simpler approach with your diaper bag the second time around? Let me know in the comments! I will say, it's nice to have Harper potty trained because it means less stuff!
FTC Disclaimer: This is not a sponsored post and I was not compensated for it. I received the Hayden Reis tote for consideration and these are my honest opinions after using the tote.