This post is sponsored by OshKosh B'Gosh; however, all thoughts and opinions expressed are my own.
Use code "SPRING16" at checkout online for 25% off of your $30+ purchase. Click here for the in-store coupon!
If you have some fun spring or summer travel planned this year, this is the post for you! I've partnered with OshKosh (a brand I love and purchase from on the regular) to share with you some of my favorite ways to pack— whether it's for a beach destination or road trip with family.
I'm completely type-A when it comes to packing and I like to have everything folded and organized into categories because it makes life so much easier when you arrive at your destination. I remember feeling a little overwhelmed when packing for our first trips with Harper, but these tricks helped a lot.
We haven't traveled with both kids yet (OMG #holdme at the thought of that) but I have some great tips to share with you if you're trying to make the most out of packing for your little ones!
1:  P L A N  O U T F I T S
This may seem tedious, but plan the outfits your child will wear (check the forecast in advance) so that you aren't packing a ton of extra items you don't need. Of course you want some backups for accidents and blowouts (if you have a child in diapers), but overall, it's best to keep it simple. Think about the kinds of activities you'll be doing— your daughter probably won't need a ton of fancy dresses if you're mostly going to be hitting the beach and playing outdoors. As tempting as it is to bring every favorite outfit, it's less of a headache to bring outfits you know will get worn.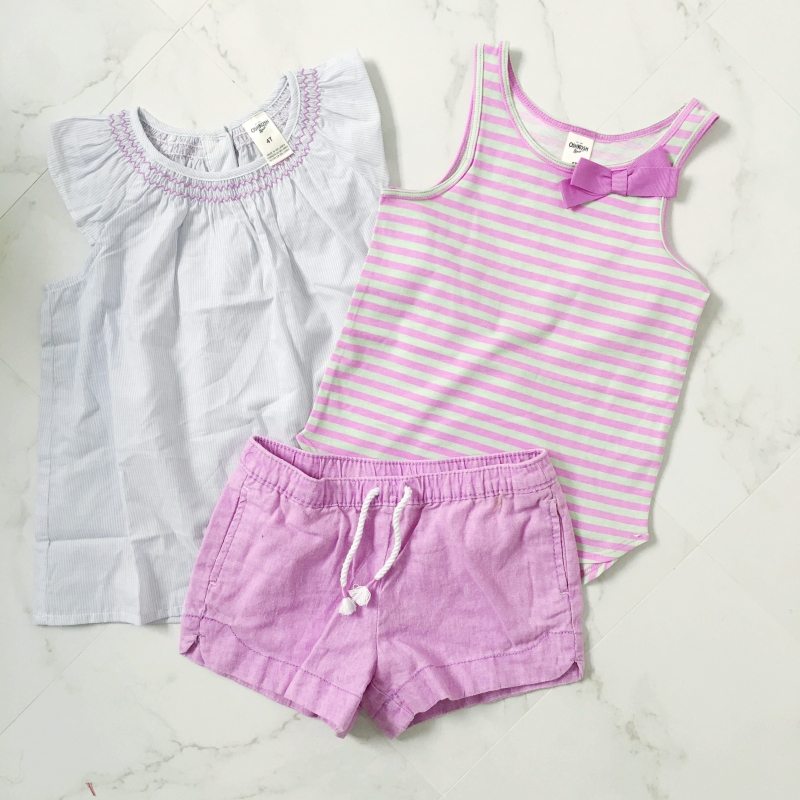 2:  Z I P L O C K  I T!
I never travel without Ziplock bags (I prefer the ones with the slide lock). I like the gallon bags for clothing and shoes. I divide items by category and then I roll everything and pack like items together. It makes unpacking at your destination easy, maximizes luggage space and best of all, the bags can be used to separate your dirty laundry from the rest of the stuff in your luggage (and they're also great for stowing things like sunscreen, bug spray, a wet swimsuit, etc).
3: D O  T H E  R O L L
It sounds like an outdated dance move, but really it's just a method of folding clothes that I find makes them pack nicely and reduces wrinkles. Plus, it makes it easy to see what you have.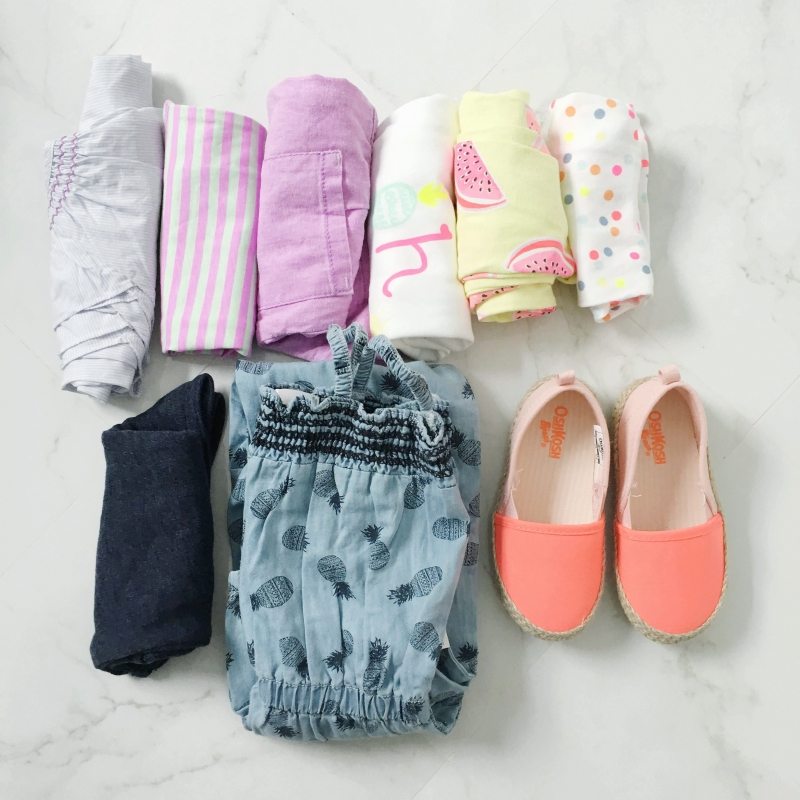 colorblock espadrilles
4:  G R O U P I N G
In addition to rolling items, I group everything by type. So all shorts and leggings go together, tops, underwear, socks, etc. When you get to your destination, simply unpack into drawers and keep items in your ziplock bags so it's easy to find what you need. No more digging through your suitcase— it's all there and you can see exactly what you have. I also like to pack outfits that are interchangeable. So one pair of shorts can work well with two or three different tops you pack. Mixing and matching saves room in your suitcase.
5: M I N I  S U I T C A S E
Consider getting a mini suitcase or travel duffel for each child. Older kids can tote their own little luggage (get one with wheels!) and for younger babies it's nice to have all of their stuff in one place versus mixed in with yours.
What are your favorite packing tips when traveling with little ones?
Below I'm sharing some recent purchases from OshKosh's spring collection for Harper. I love all of the bright colors and patterns in this collection!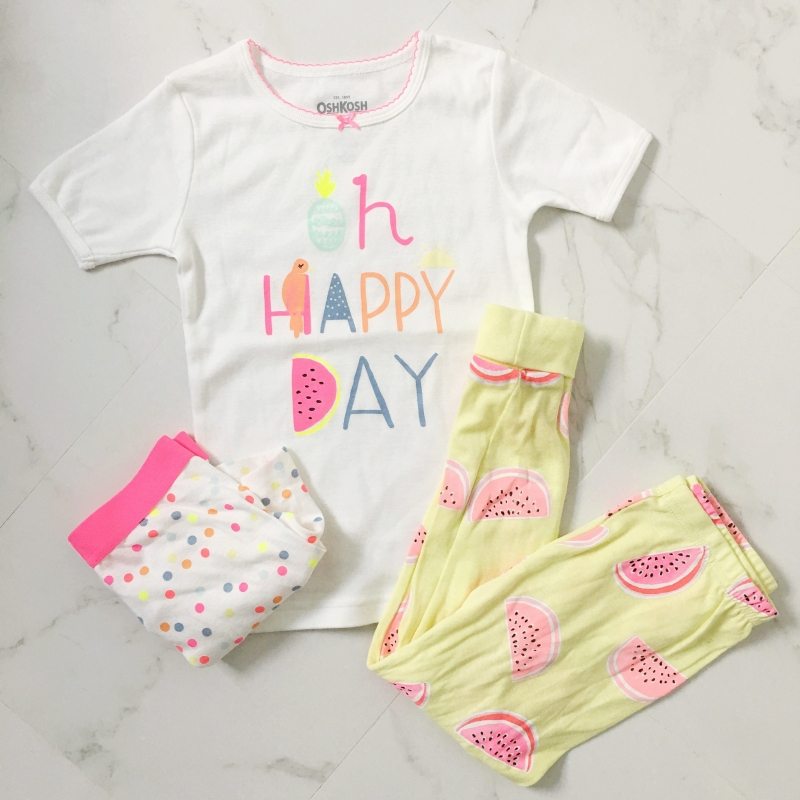 PJ set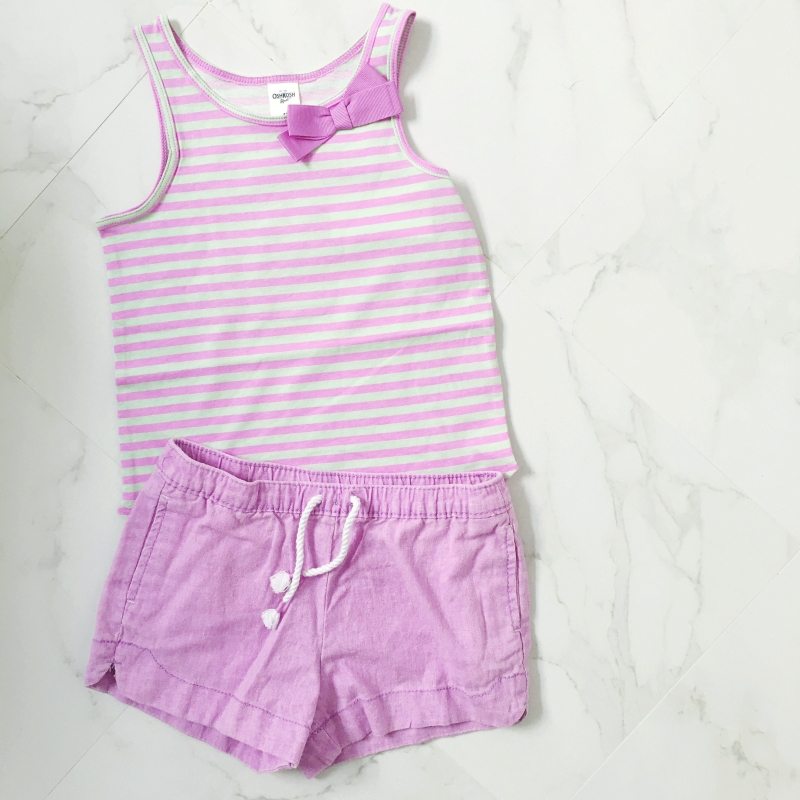 bow tank  |  shorts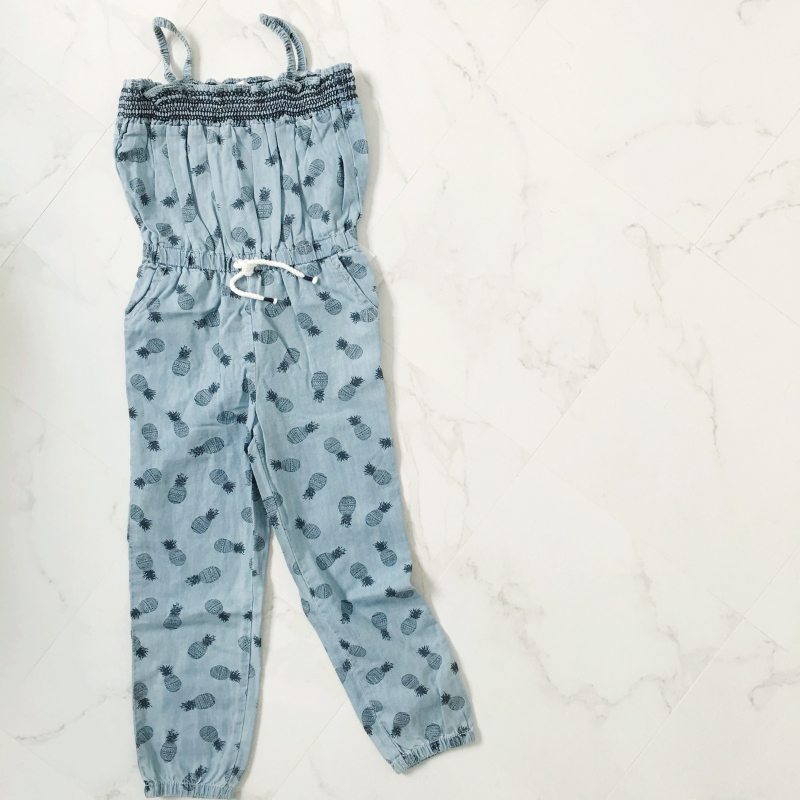 pineapple jumpsuit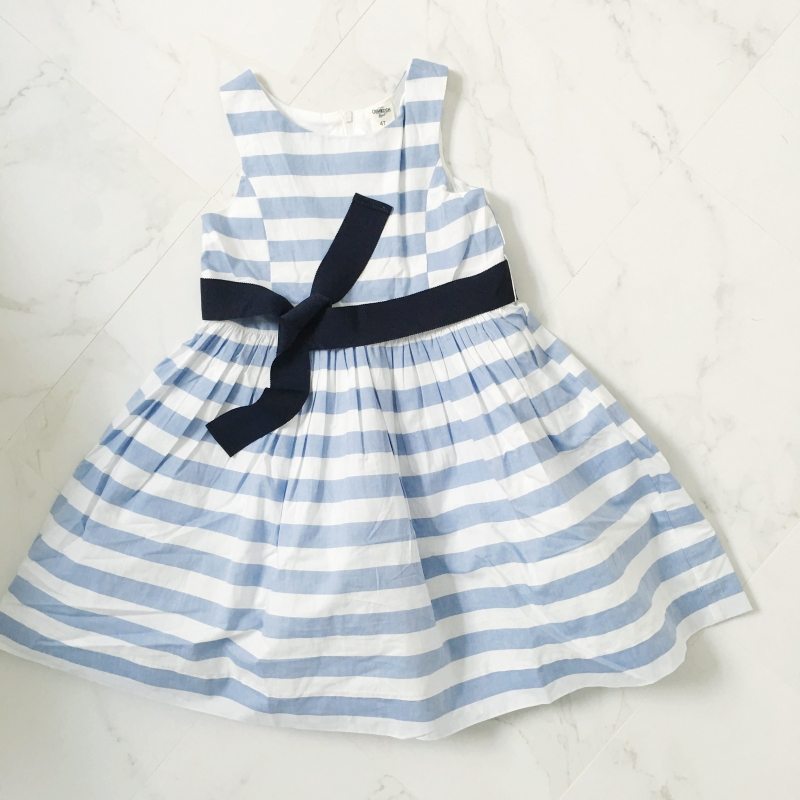 striped dress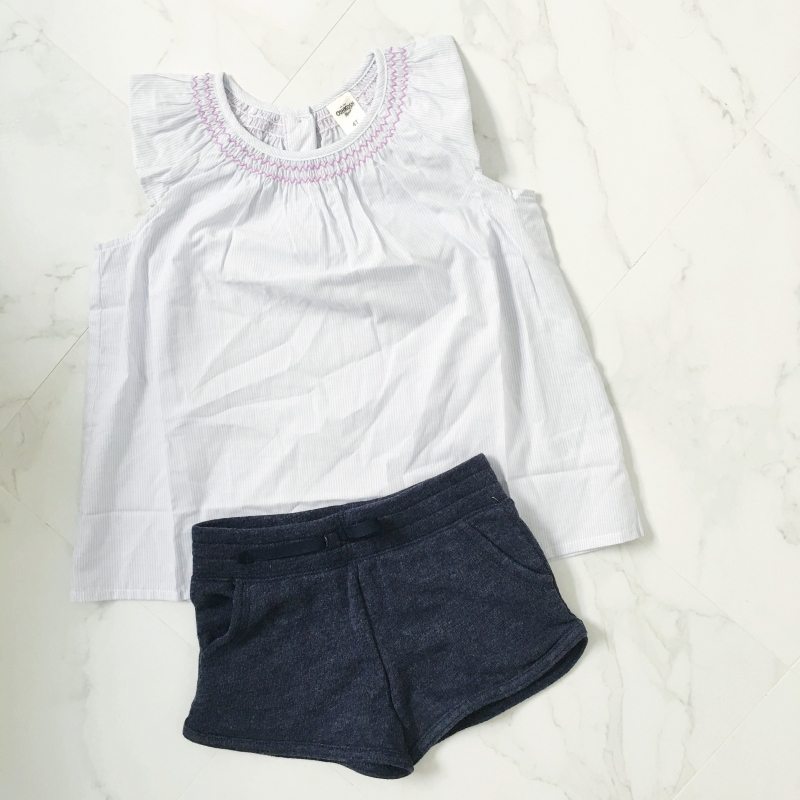 smocked top  |  french terry shorts 
To find an OshKosh store near you, click here.
Don't forget to use code "SPRING16" at checkout for 25% off of your $30+ purchase. Click here for the in-store coupon!