A couple of months ago, I started to notice posts about Trunk Club on Instagram and on some blogs I follow. I was intrigued. Trunk Club  is a styling service that's super personalized. You talk to your stylist over the phone and discuss what's missing from your closet or a trend you'd like to try, your sizes, what silhouettes work best for your body, etc. Bonus: There are no costs for this service other than what you decide to keep (shipping is free both ways). Ultimately, your stylist's goal is to send you high-quality timeless staples and budget-friendly trendy items to build a thoughtful wardrobe.
I signed up and my stylist, Hannah, set up a call with me. We talked about what kinds of clothes I like, what I feel is missing in my closet and what my day-to-day-life is like. A couple of days later, I was sent an email showing me what Hannah selected for me and then I had the option to say "send" or "don't send." I love this feature because it ensures that I'm only sent items I feel I'd like to try out.
When the trunk arrived at my door, I had 10 days to try everything on and ship back what I wasn't keeping. I love that I had 10 days because I didn't open my trunk until the weekend and then I had the rest of the week to decide what worked best for me.
Trunk Club is a Nordstrom company, so you'll find that the brands of clothing, accessories and shoes available are similar to what you'd see at Nordstrom, one of my favorite places to shop. The first trunk I received included a lot of higher-end designer items and while they were gorgeous and I did end up splurging on a pair of AG Jeans (seriously, they're the best), those were not realistic price points for me. As you all know, I like a good deal/sale, though once in awhile I do splurge on things like handbags, sunglasses and occasionally an article of clothing. So I requested that my next trunk have a mix of investment pieces as well as budget-friendly items. When you talk to your stylist, you can let her know how much you usually like to spend on tops, bottoms, handbags, shoes, etc.
I love really being able to take the time to try on things in the comfort of my own home and not feel rushed like I would in a dressing room and for me, that's one of the largest benefits of this service. Plus, there's less of a chance of impulse purchases when you really have the time to not only try the item on, but see how it works with the rest of your closet and be able to try it on again later. I don't go to the mall much these days and when I do, it's usually to buy something for Harper or take her to the American Girl Doll store and to ride the carousel. As you mamas know, shopping with a toddler isn't easy or relaxing. So, when I take the time to try on the items from my trunk it's stress-free and in good lighting (not the weird fluorescent lighting you see in fitting rooms).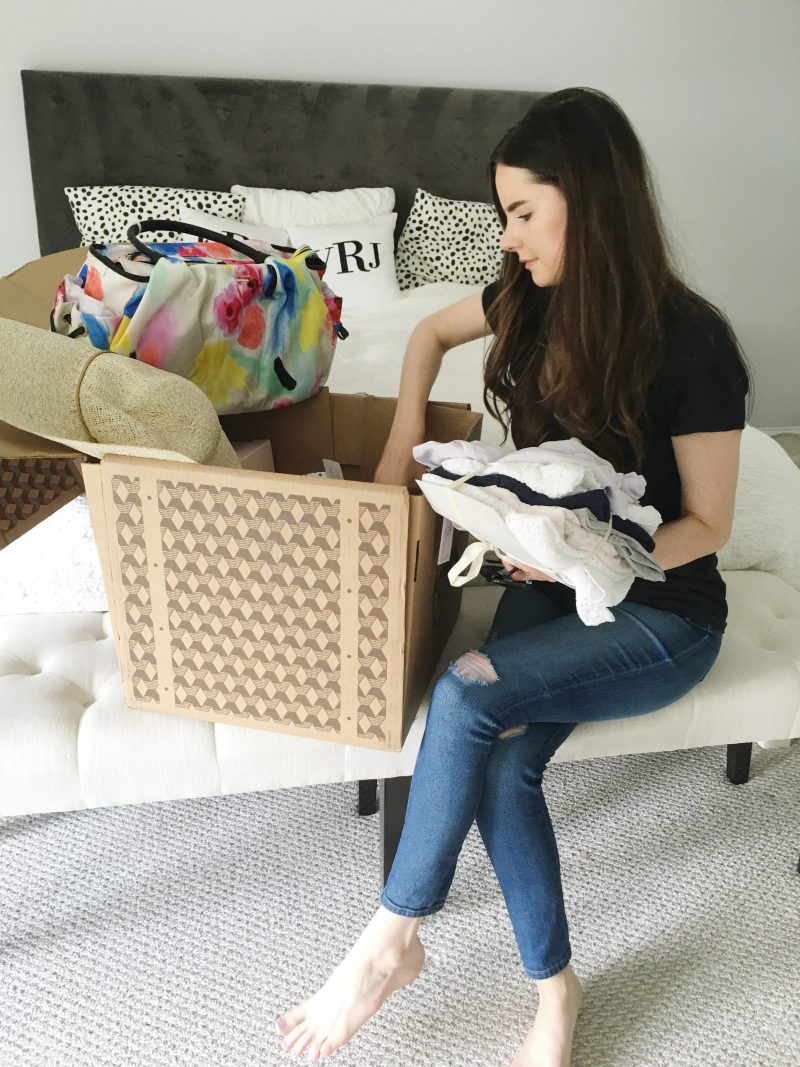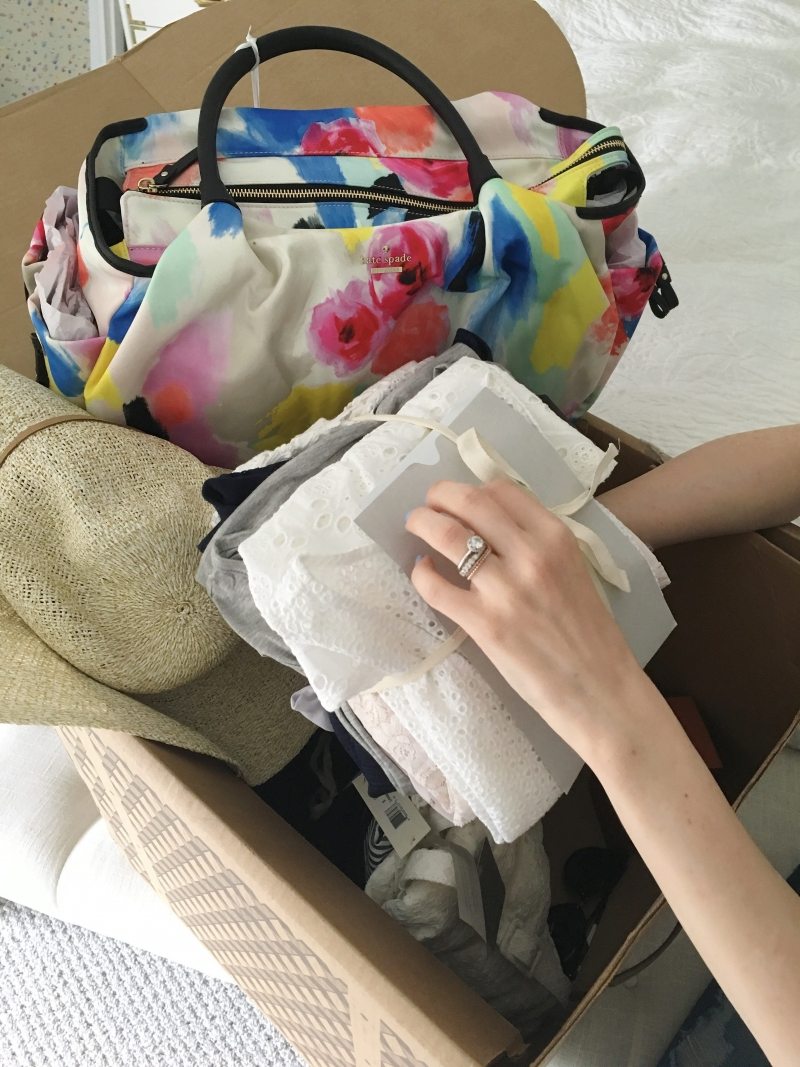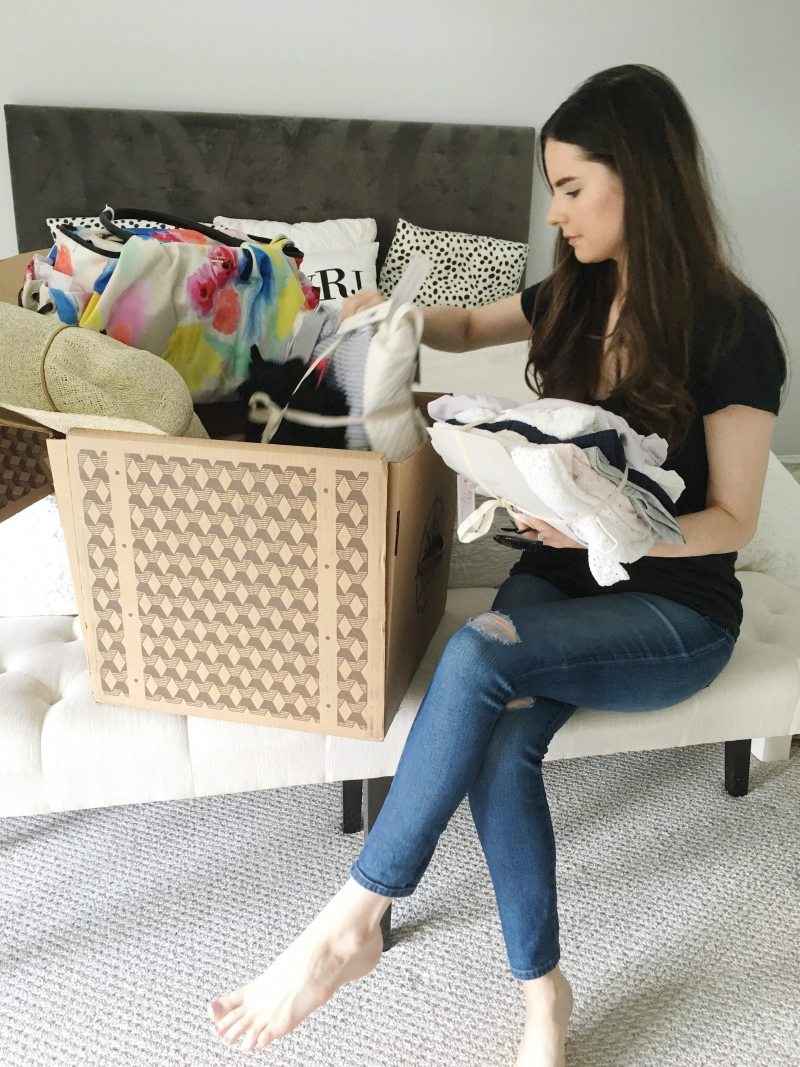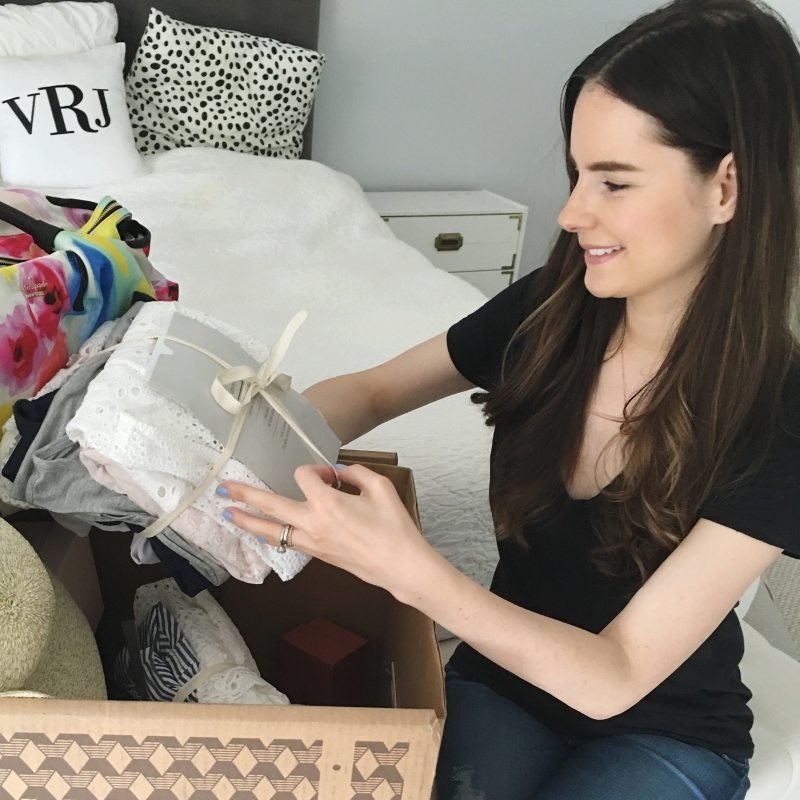 Below is what was in my second trunk. It included tops, bottoms, dresses , shoes and accessories.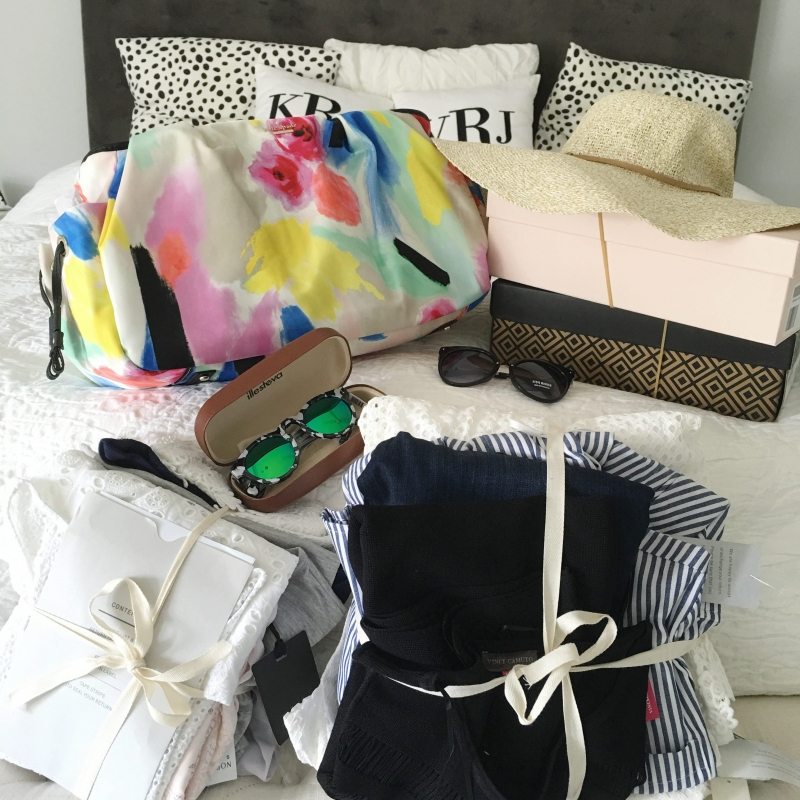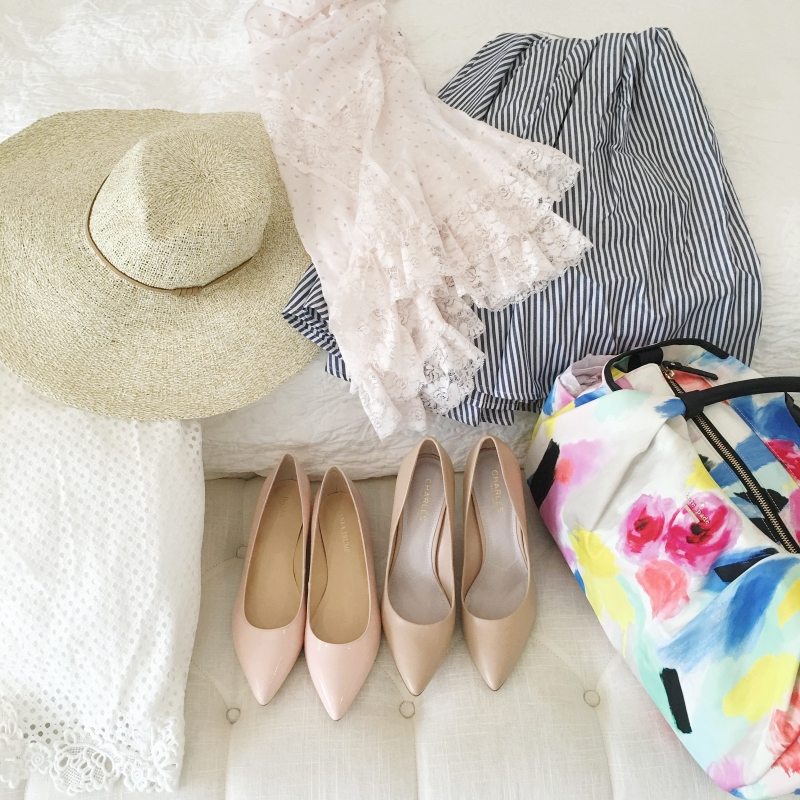 blush flats (the color is gorgeous!)  |  nude pumps
Below are some of the looks from my trunk (btw, I am wearing my  AG Jeans from my first trunk in these pics!)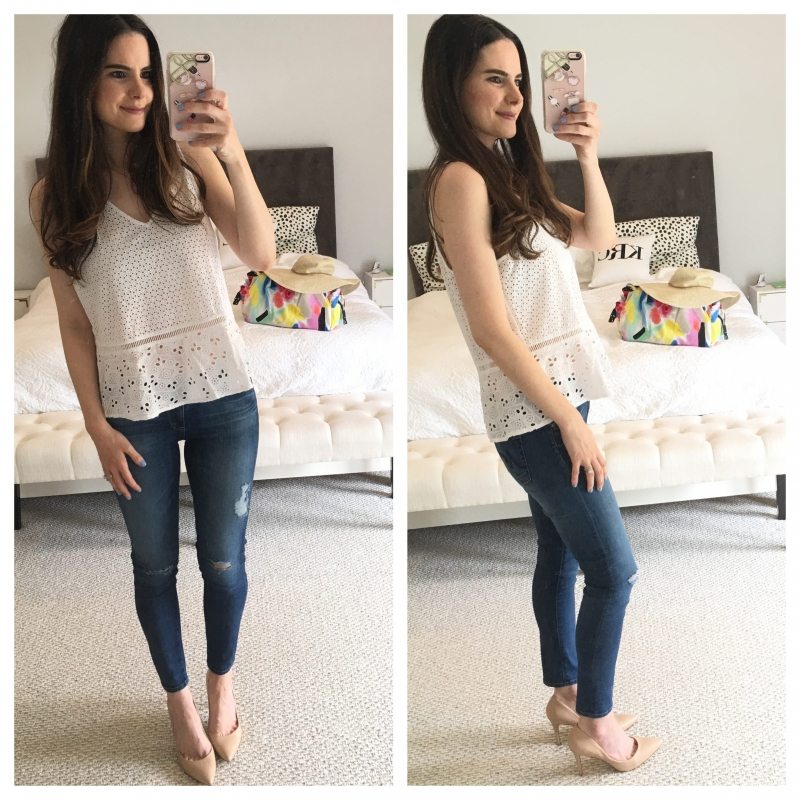 This eyelet top was a favorite, but it was a little short and I was worried it would get even shorter with washing. This top is similar to it. What do you ladies think? Should I keep it?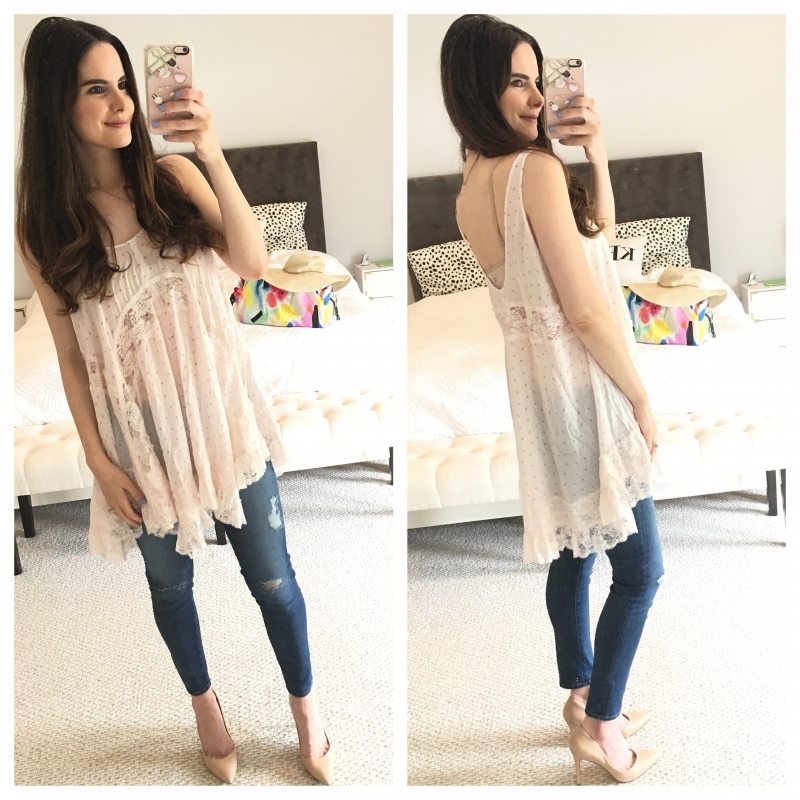 This bohemian Free People top is totally out of my comfort zone but I thought it was so cute on. It was breezey and the lace detail was really cute. Ultimately I decided to pass since I would only be able to wear it on weekends and I try to buy tops I can wear both to work and on weekends if I'm going to splurge a little.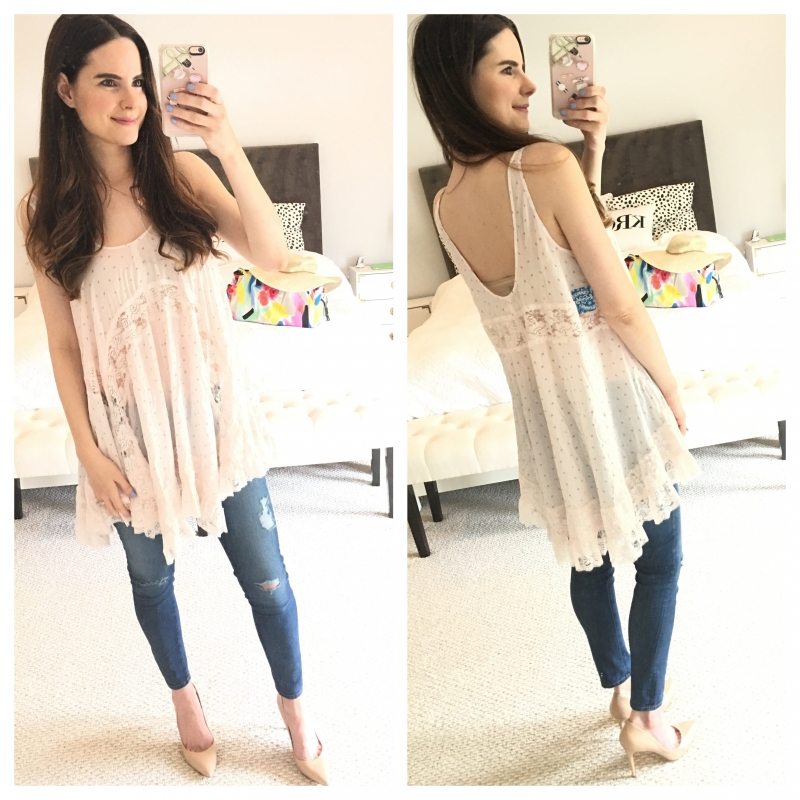 This simple navy top had a cute pattern but it was a little short on me and kind of boxy. I actually don't mind boxy but I just didn't love it on me.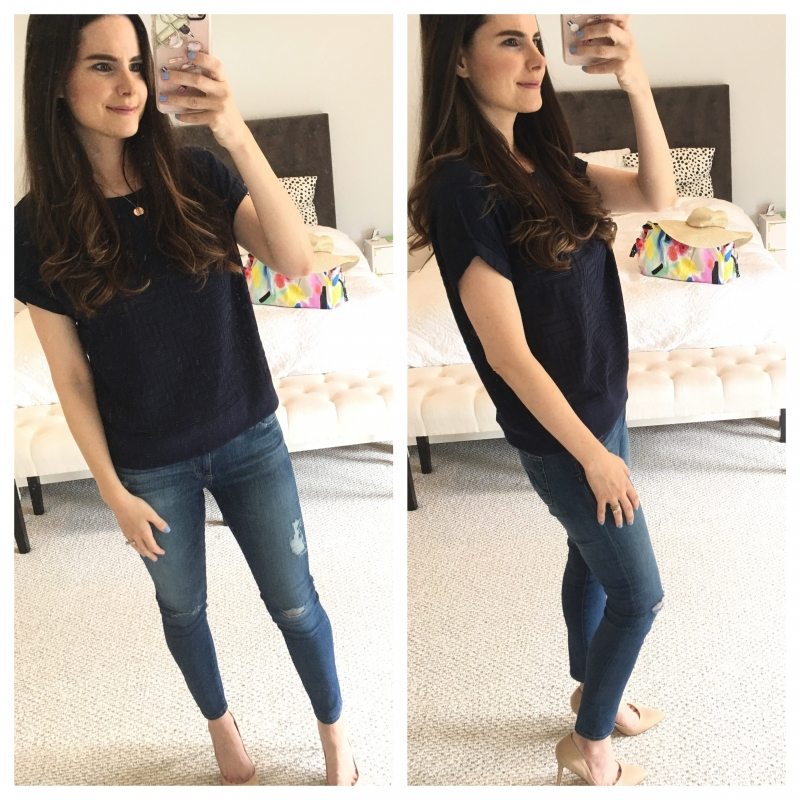 This off the shoulder top by Olivia Palermo is gorgeous. The lace detail at the sleeves is so fun too. It was s splurge for a top like this so I decided to pass— BUT now I must find a simple off-the-shoulder top in a breezy cotton fabric for summer. Maybe in my next trunk? Yes please!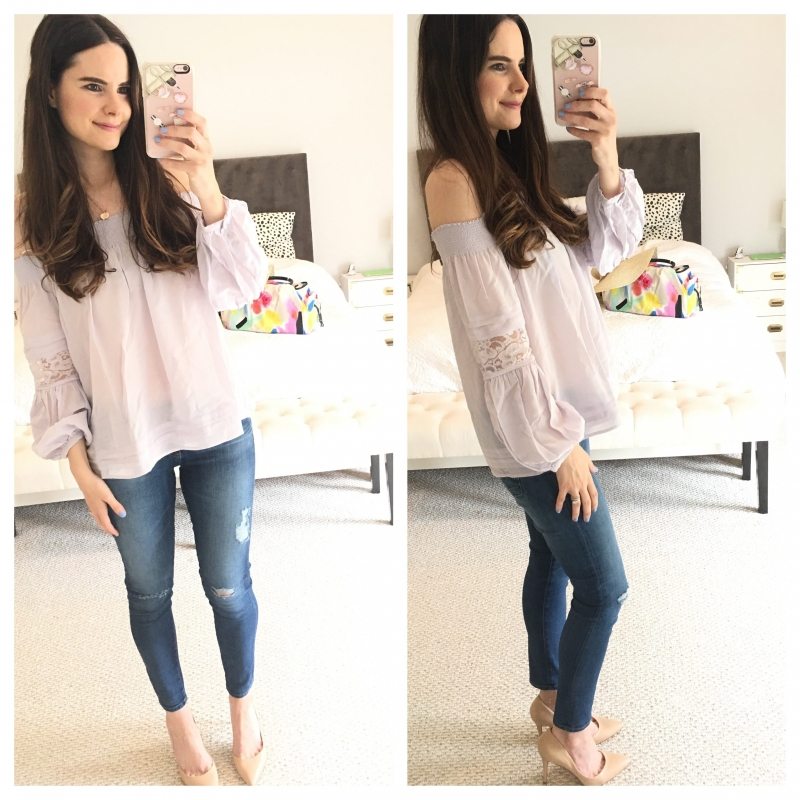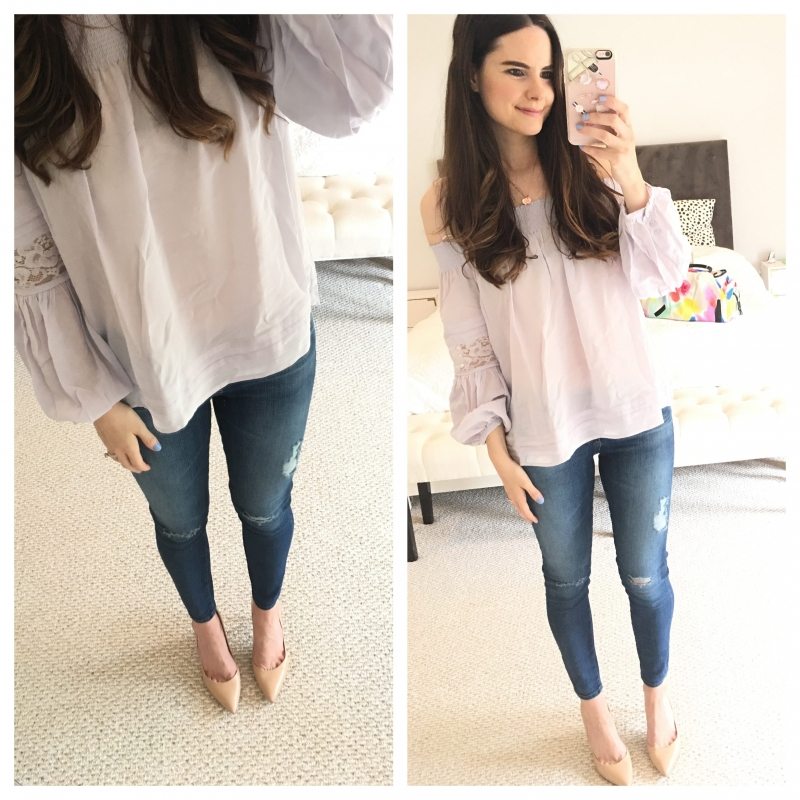 This side-slit black top was so fun. It's by Vince Camuto and I love the detail at the neckline.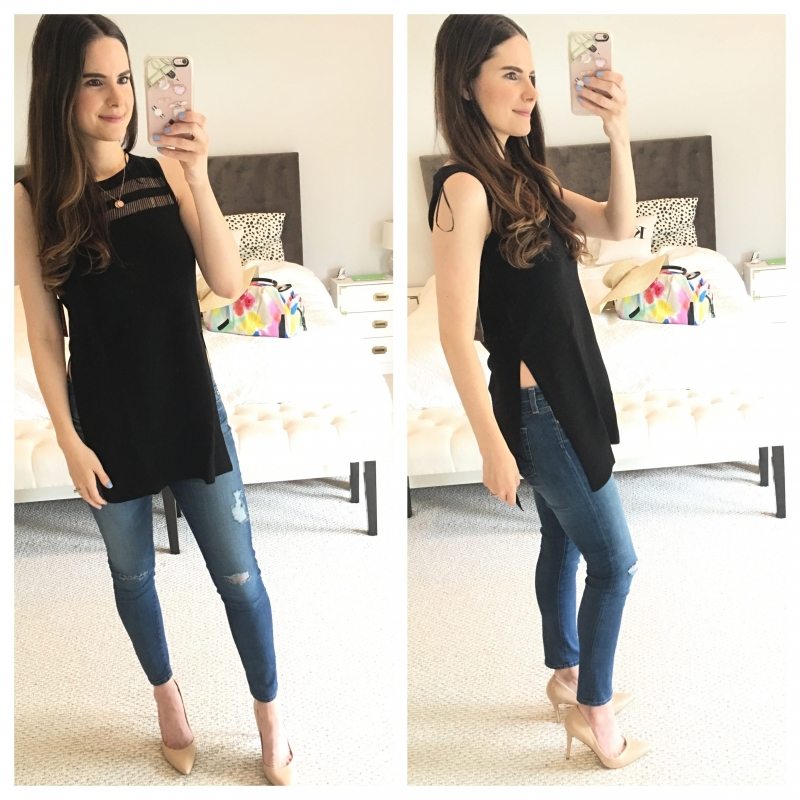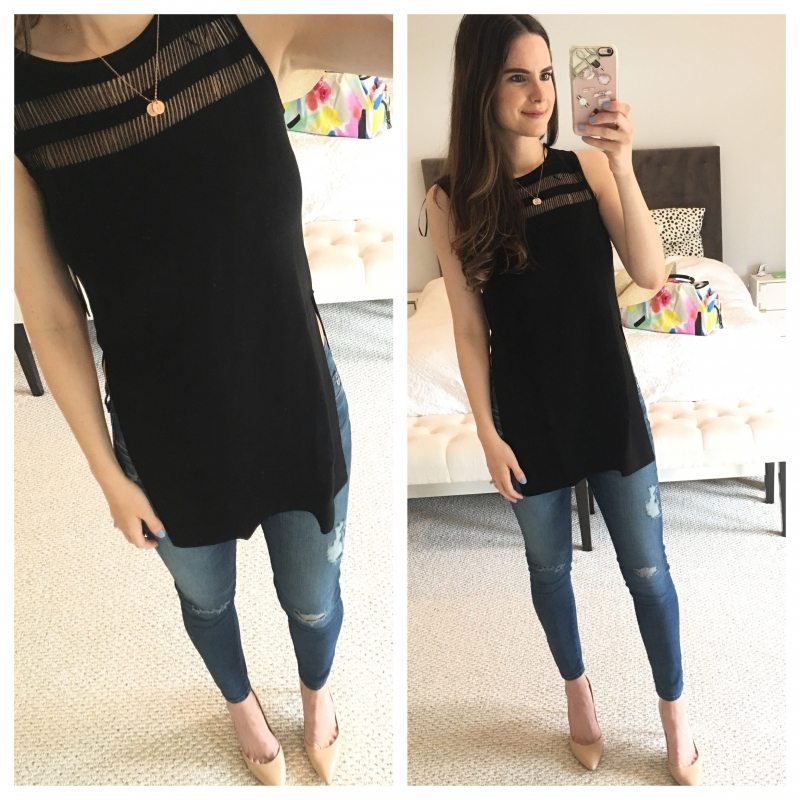 I've had my eye on this stiped dress for a couple of months now. I just love it— a word on sizing, this brand fits small. Especially in the chest area. I had to go up to a 6 on this one and it's a perfect fit. I have tried on numerous dresses from this line and I always have to go up a size—however, the hemlines are always a perfect length for work!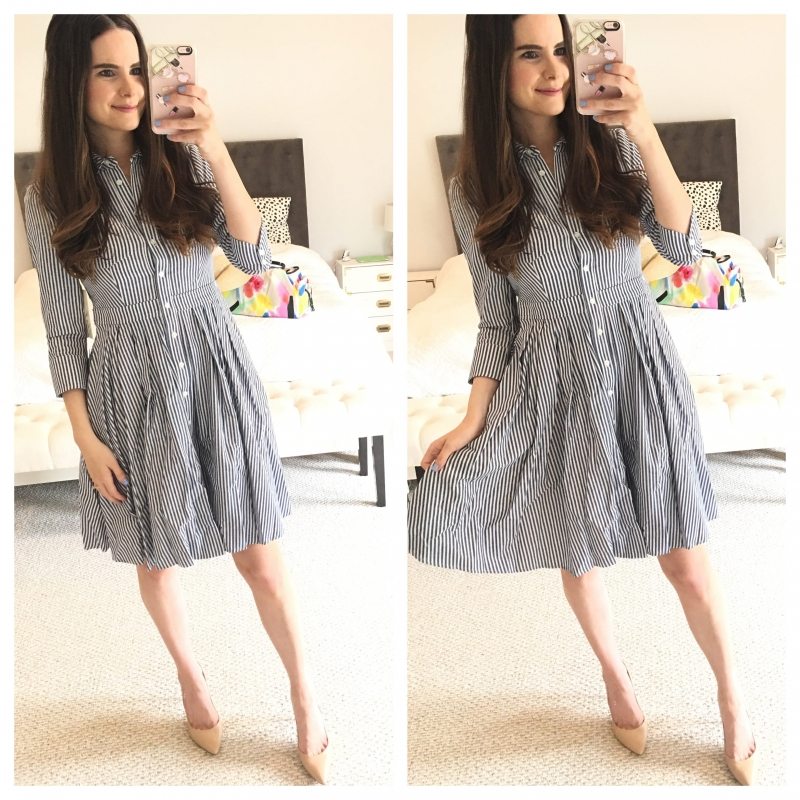 This white dress had me at "I'm lined with tulle!" Oh it's so gorgeous (and by the same brand as the striped dress). This is just the perfect dress— and for under $200 it's actually quite a steal for how much detail it has. As much as I adore it and wanted to twirl around like Cinderella at the ball, I couldn't justify it because I have nowhere to wear it (insert sad face here). It's a little too formal for work, can't be worn to a wedding..but it would be beautiful for a bridal shower, engagement photos, a gatden party, luncheon, charity event…the list goes on…or maybe I'm just trying to find a way to justify keeping it…haha.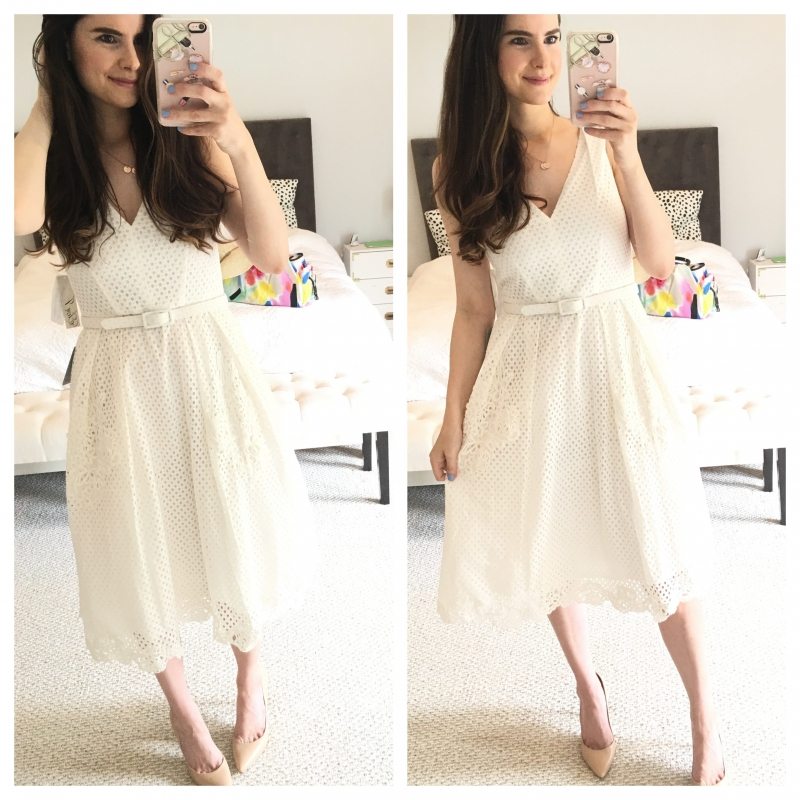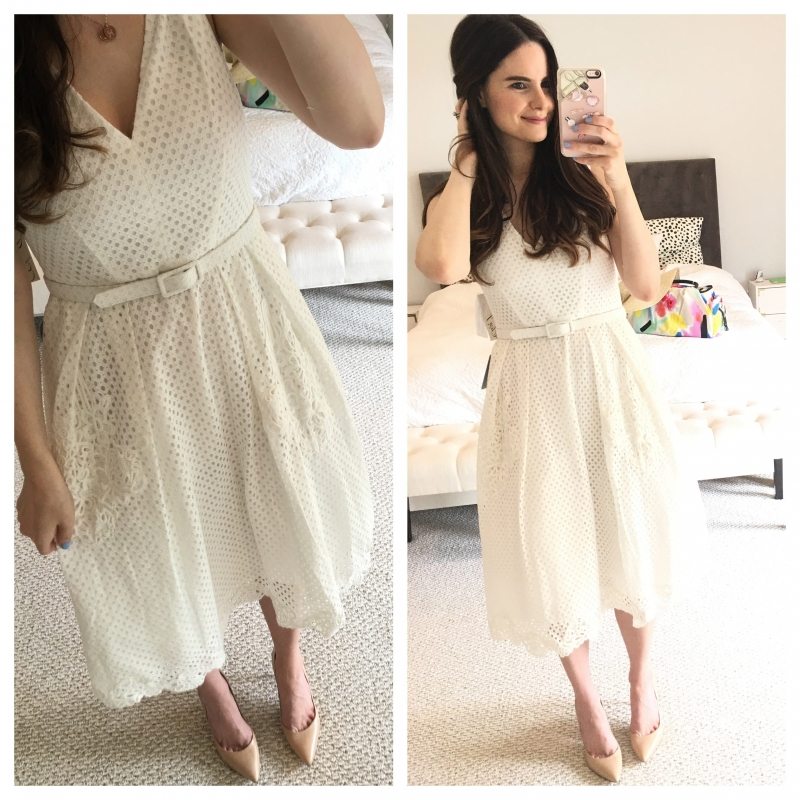 Among the accessories I was sent is this hat (which is amazing—and it's on sale for $25) and a beautiful Kate Spade diaper bag. I wasn't in the market for a new diaper bag but this floral print is just gorgeous. I also found a similar looking bag at Nordstrom if you're interested!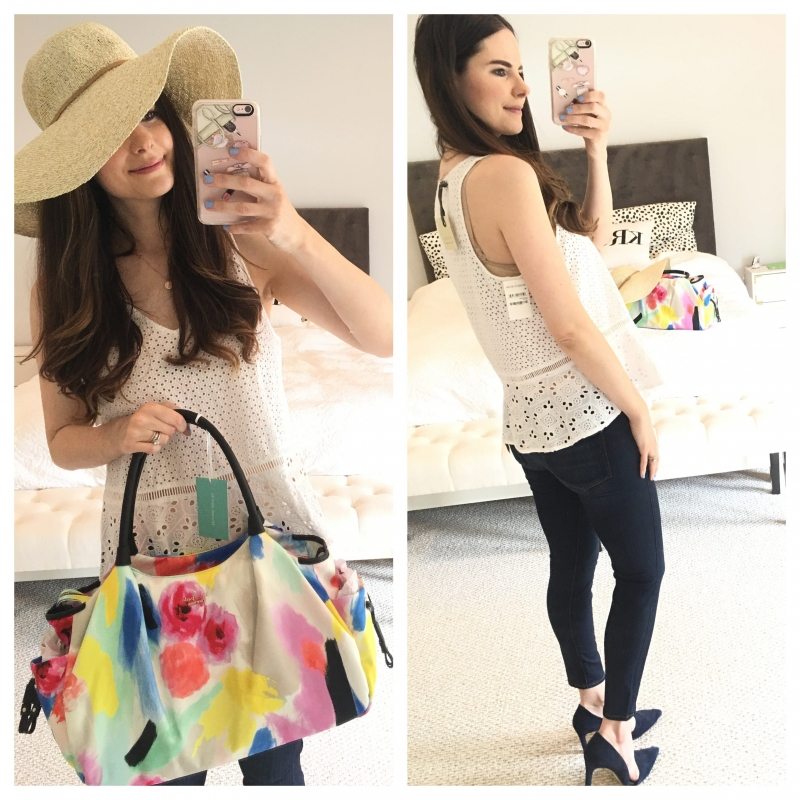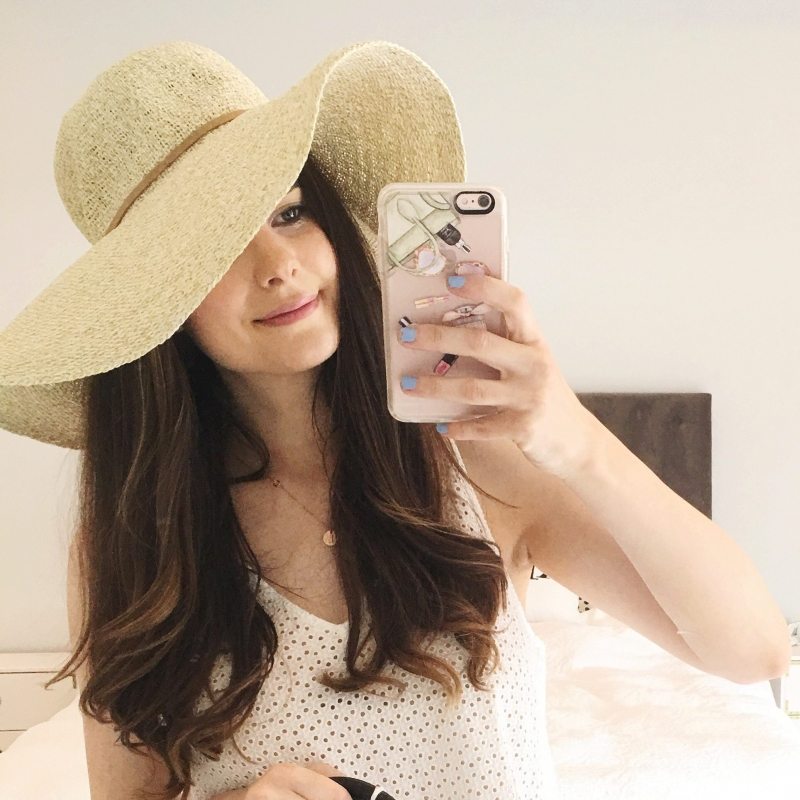 Lastly, this amazing swim cover up is going to be worn ALL SUMMER long! The detailing is just beautiful— I can't wait to wear it to the pool! My white scallop bikini can be found here.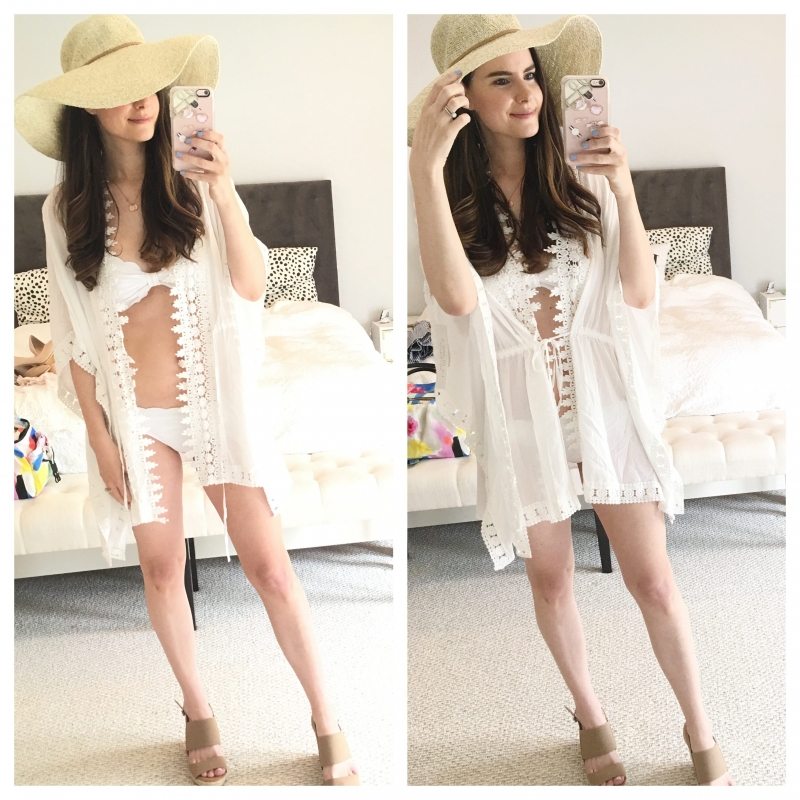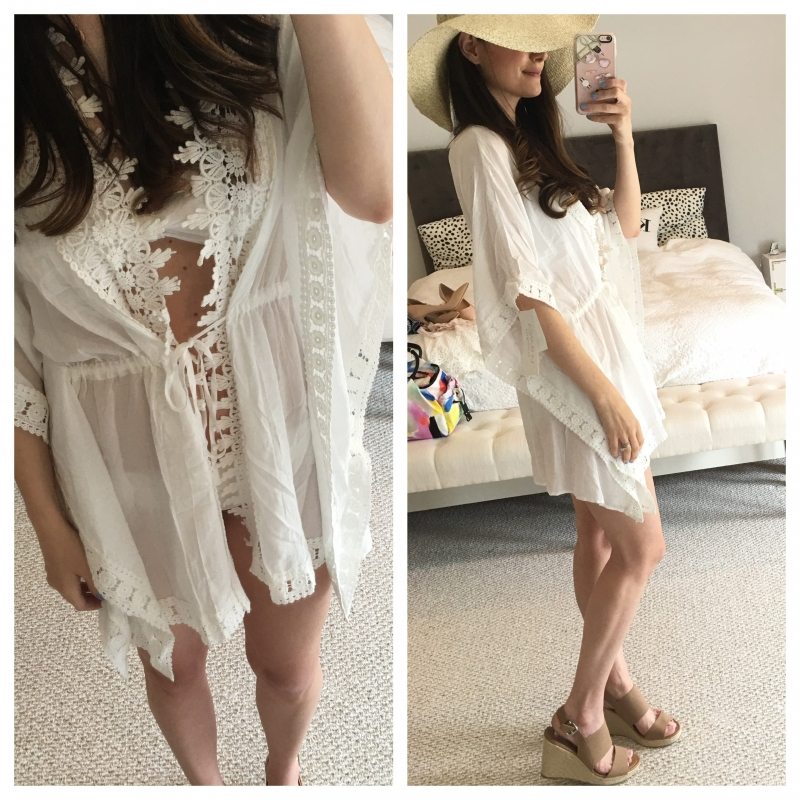 I think if you're a longtime reader of my blog, you can see that the items Hannah selected really fit my style. These are all things I would pick out myself while shopping…except I don't have to do the work! And it shows up on my doorstep and I have 10 days to try it all on— what could be easier and more convenient? With zero fees, there is zero risk to you— you can sign up, try it out and see if it works for you. If you have tried Trunk Club before or plan to, let me know in the comments!
FTC Disclosure: This is not a sponsored post. I am writing this post based on my experience with the service and all opinions are my own. I am not being compensated to write this post. I receive a referral credit if someone signs up for the service and makes a purchase. All purchases were made with my own money.