Hi! I haven't done one of these updates in quite some time because life has been so busy and most Sunday nights I pass out on the couch with my hands still on my keyboard (true story…let's hope this post gets published, ha!)
I've been so tired lately (more than what's normal) so I went to see my family doctor and had some blood work done. It turns out I'm extremely vitamin D deficient so I hope the vitamins I've been taking for the last month will kick in soon. I wasn't surprised since I haven't had dairy for six months and have dealt with low vitamin D in the past.
I'm currently on an elimination diet and I feel it has been good for Lincoln (don't worry, I'm also working with a dietician to make sure I'm getting all of the nutrients and calories I need). He's sleeping better and seems to have less GI discomfort. I'll go into more detail about it in a later post, but we along with his GI doctor decided it would be the best route so we can get him back to baseline and really see what's triggering his reactions since being dairy free for six months didn't cause the improvement we had hoped for. Right now I only eat fruit, vegetables (no peas or corn), meat (no fish/shellfish) and rice, potatoes and quinoa. I don't eat dairy, soy, egg, fish/shellfish, corn/corn syrup, wheat or peanut (but other tree nuts are okay for now). This is the healthiest I have ever eaten in my entire life so though it takes a lot of planning and I can't really eat out anymore, it's worth it to see an improvement in my baby. Plus, I can't eat candy or Oreos anymore so it has been good to eat a little less processed sugar (I do eat dried fruit for my "candy" fixes though!)
So, here's what we've been up to lately…
Last weekend we attended Family Fun Day, an event for Ambassadors for Texas Children's Hospital. We had a blast and Harper went on several pony rides after going back and forth on whether or not the ponies we "scary" first.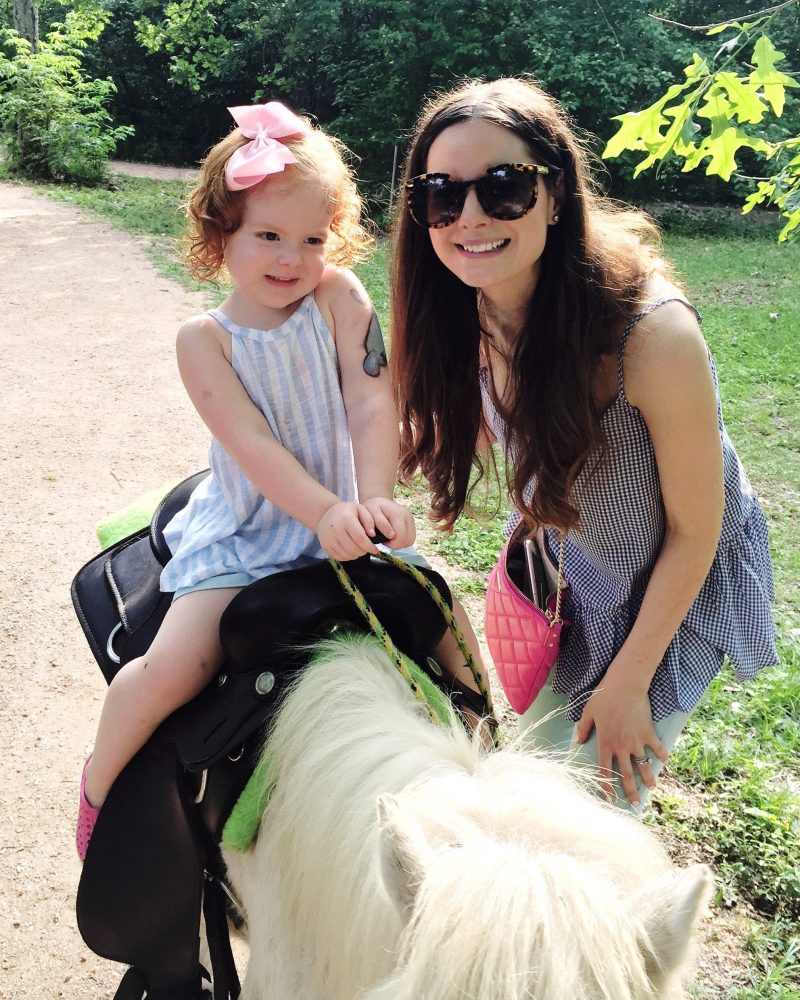 my top  |  sunnies  |  harper's top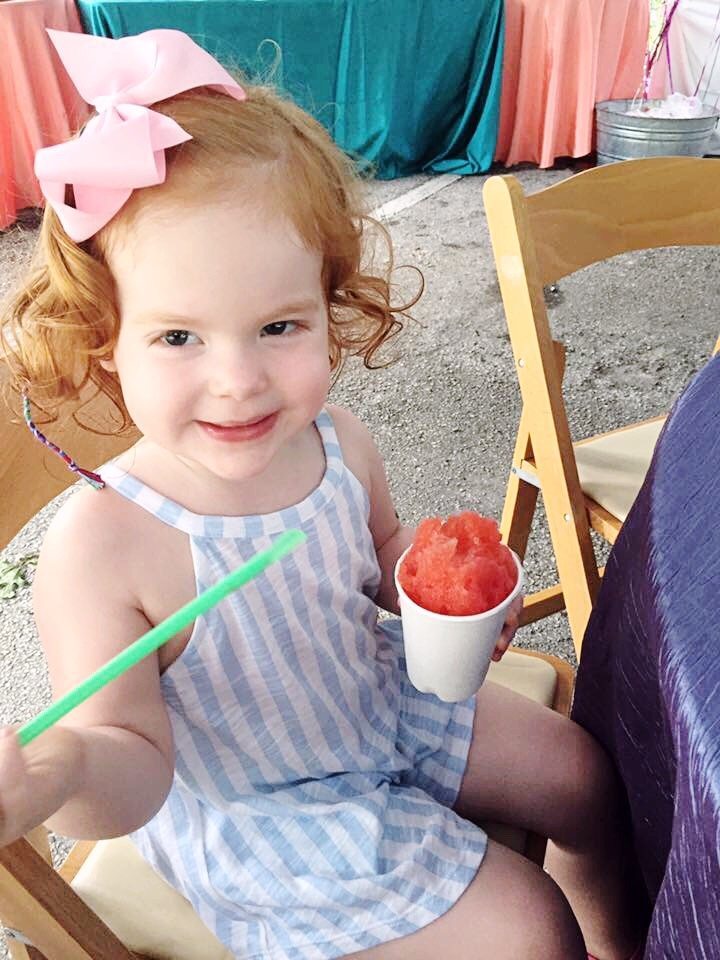 That weekend we also took Harper to see Beauty and the Beast at the Hobby Center! My in-laws got us the tickets for Easter and Harper absolutely loved it (and so did we!) The actors, the music and the sets and costumes were just amazing.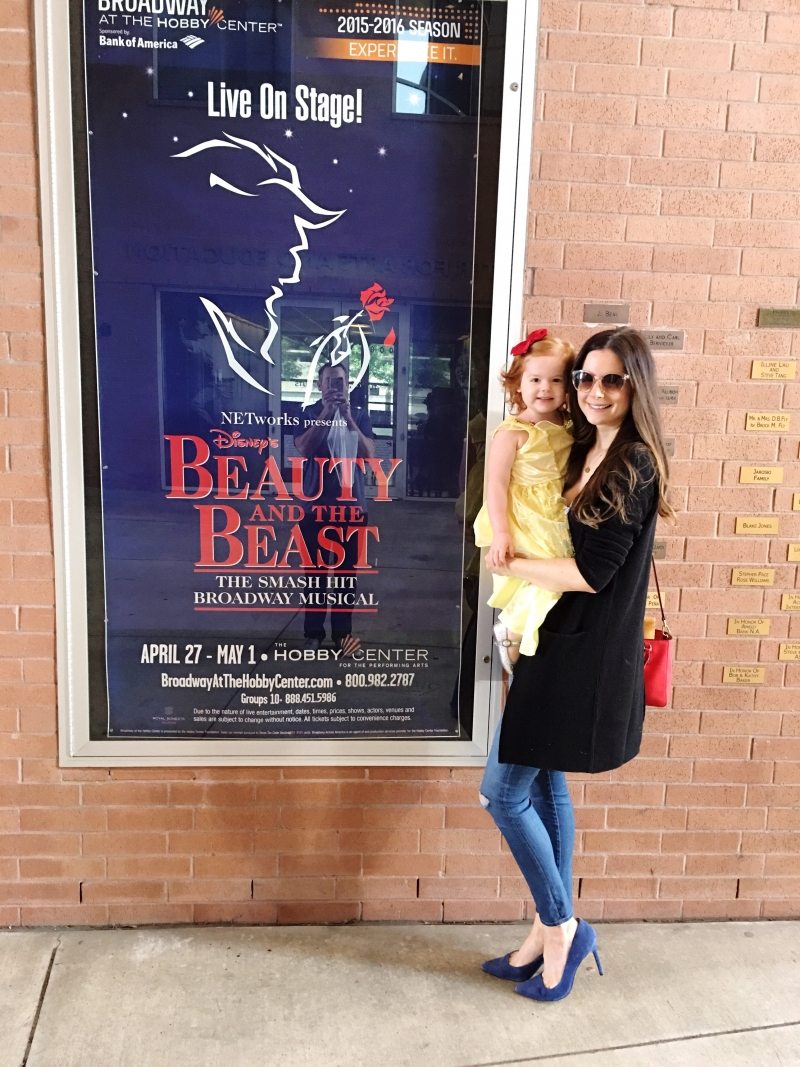 my sunglasses— a total steal at $12!!!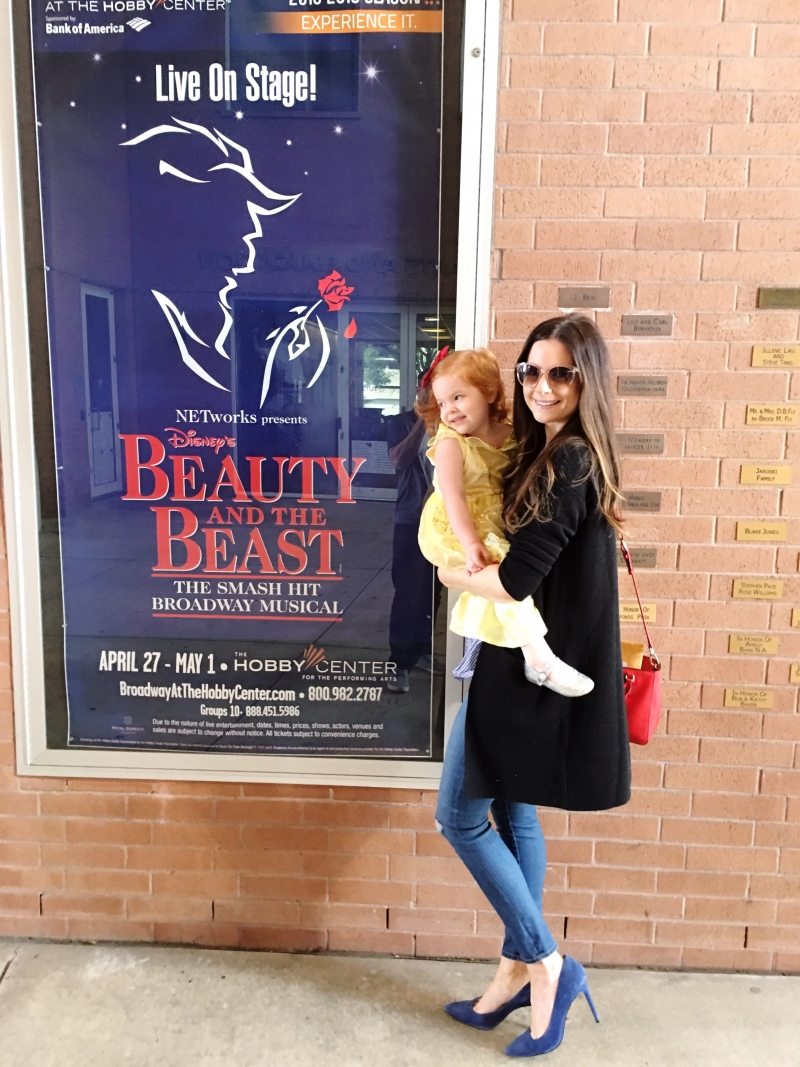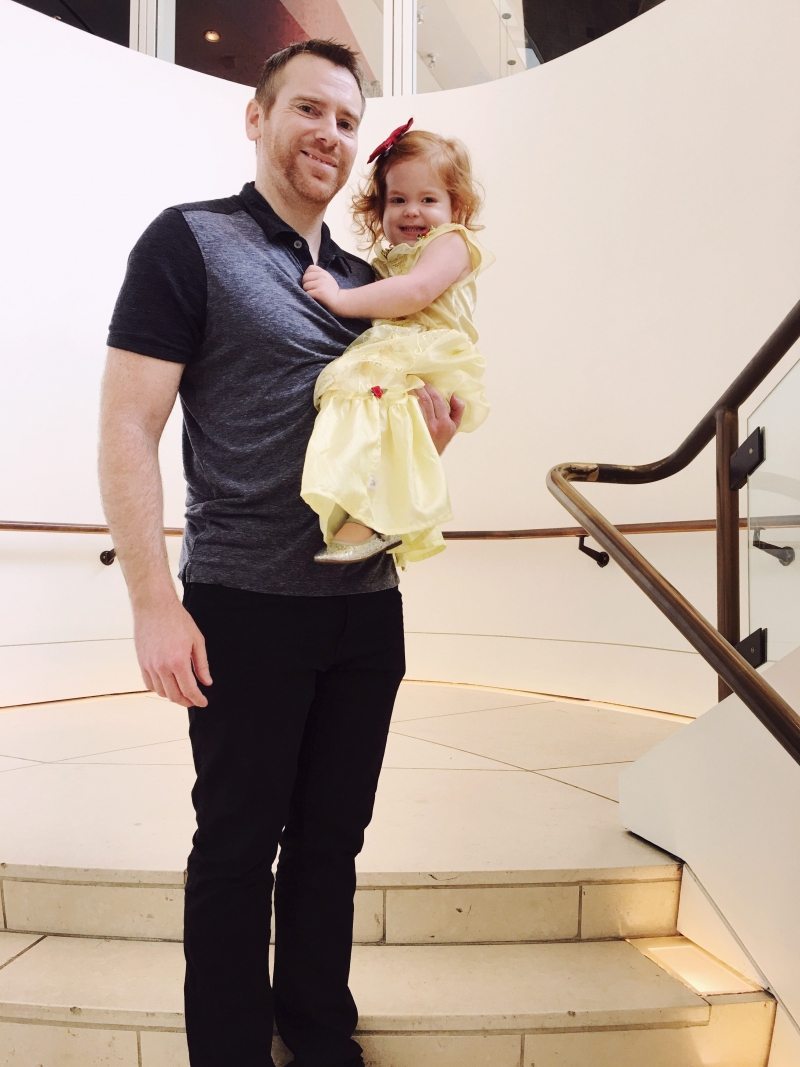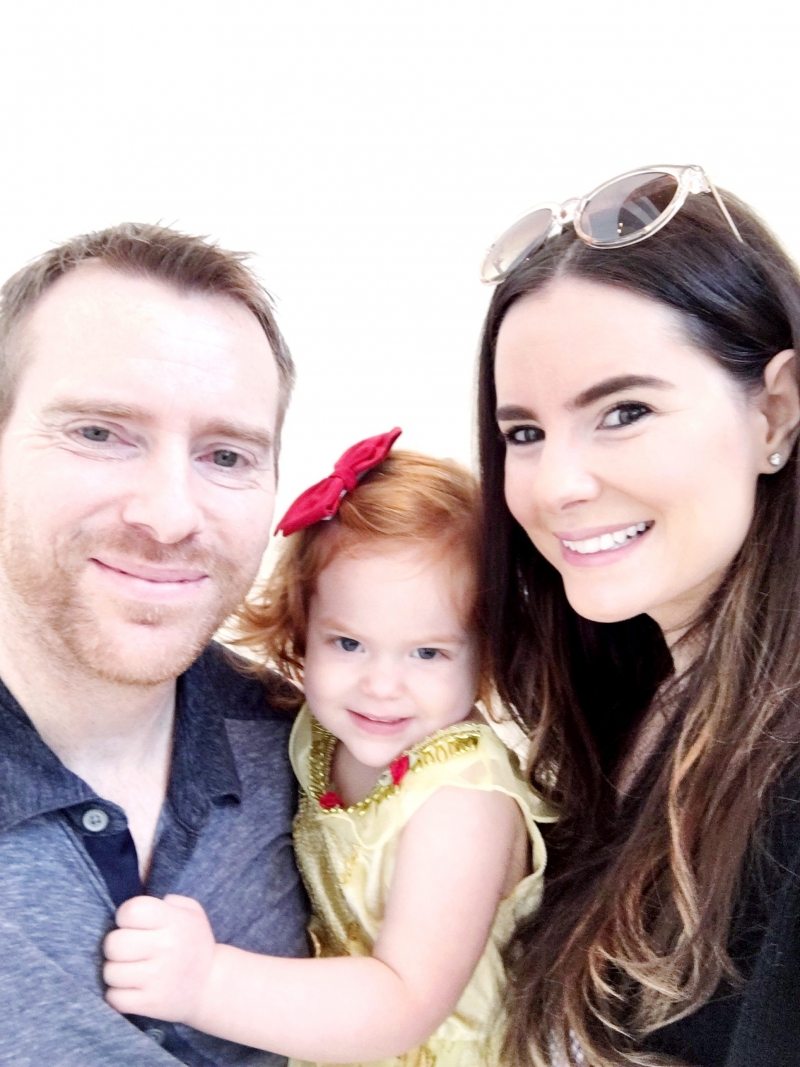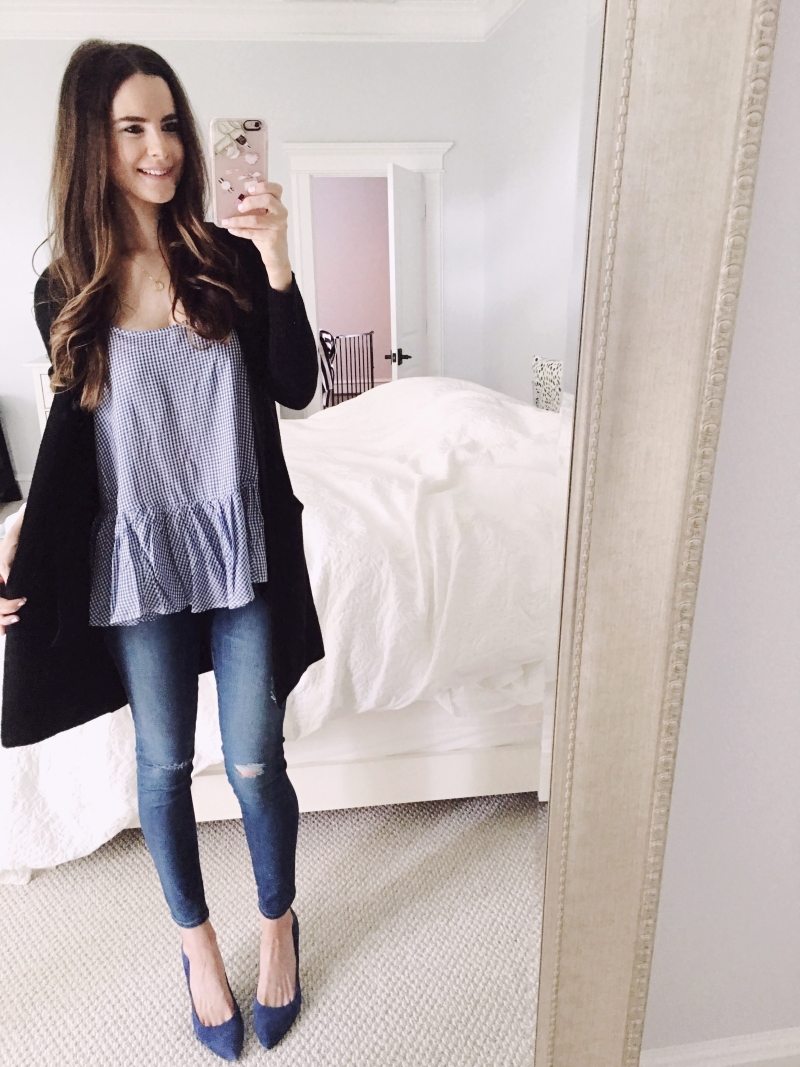 top  |  jeans  |  sweater  (another one here!) | sunnies ($12)
Family bath time has been happening on the regular here since Lincoln started PT a couple of weeks ago. He has a mild gross motor delay that I brought up at his six month appointment when I saw he wasn't doing some things he should be, so we are in PT once a week now to help strengthen up our sweet little boy. And he gave me the best surprise ever for Mother's Day when he rolled all by himself from belly to back!
He doesn't really like his floating neck ring that we use for water therapy, but here's to hoping he starts enjoying it soon because it will be great for his tight hips. It's by a company called WaterWayBabies that our PT recommended to us.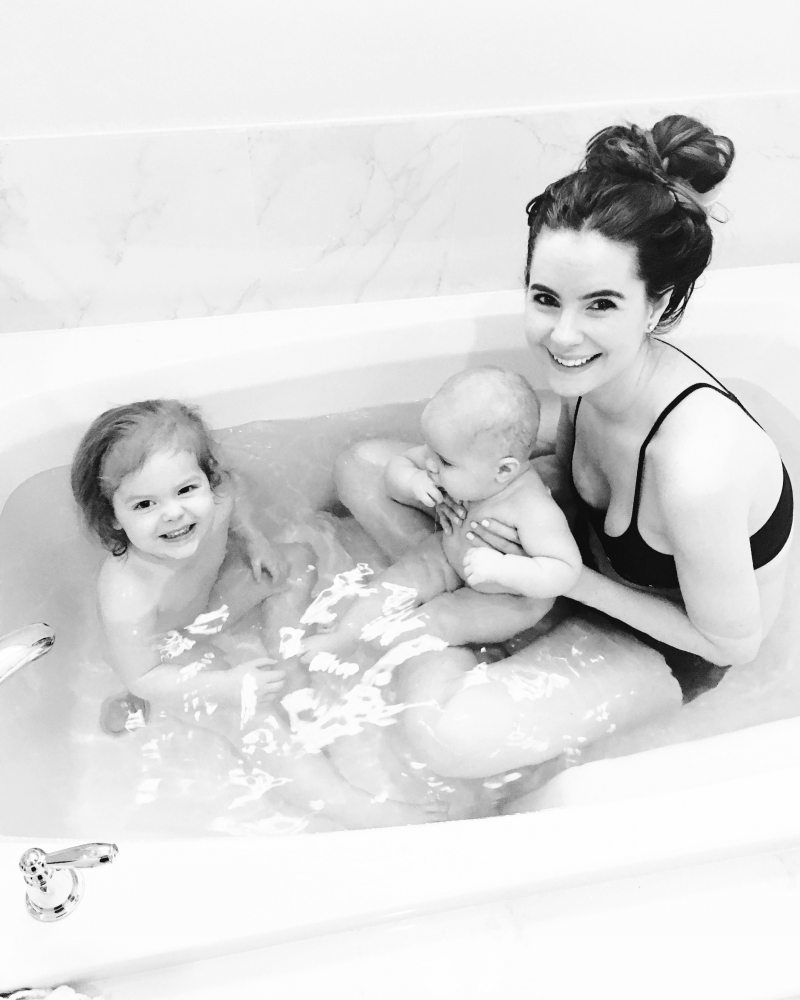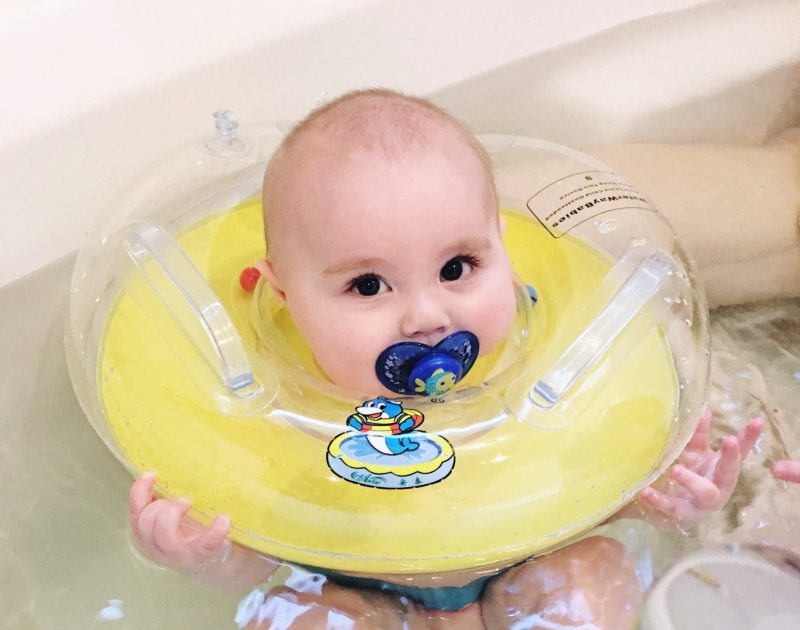 Harper and I enjoyed a little shopping this weekend to buy her some new sandals for daycare. She has a few pairs already but she needed ones that were both supportive and that buckled since she runs so fast that the ones with velcro won't stay on her feet. We ended up getting her these ones— a splurge, but they go with everything, are comfy and stay on!
I also tried on some cute items while we were there— what do y'all think of these?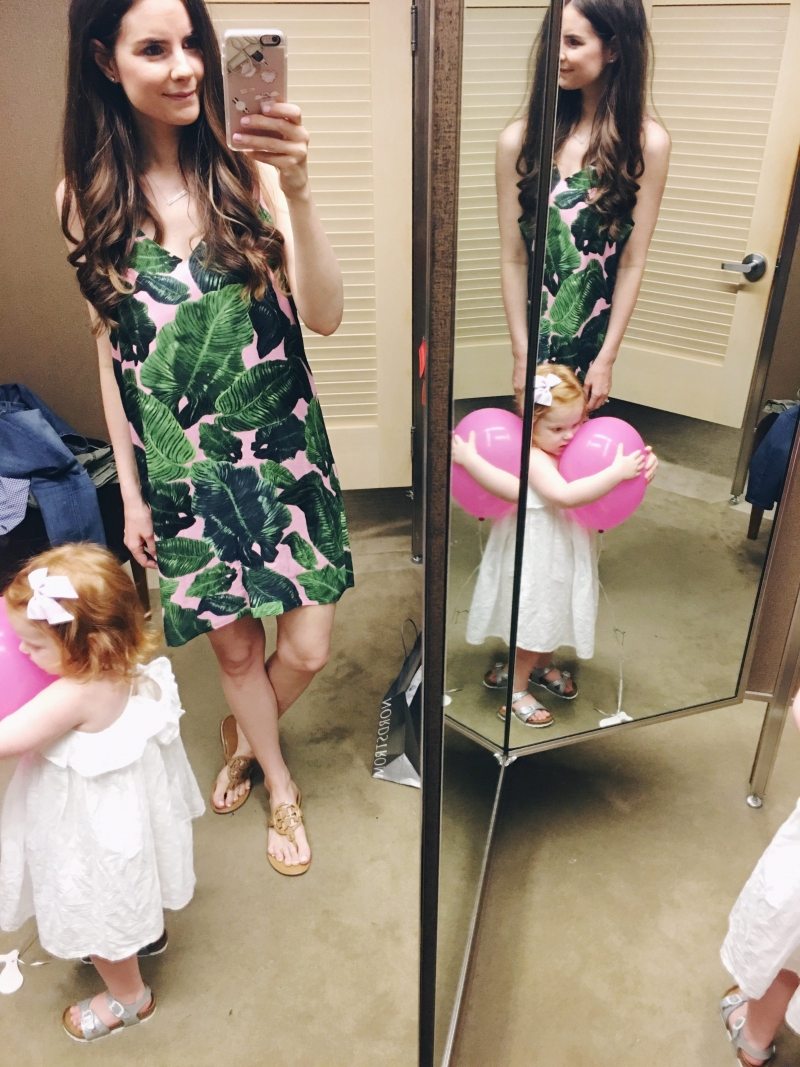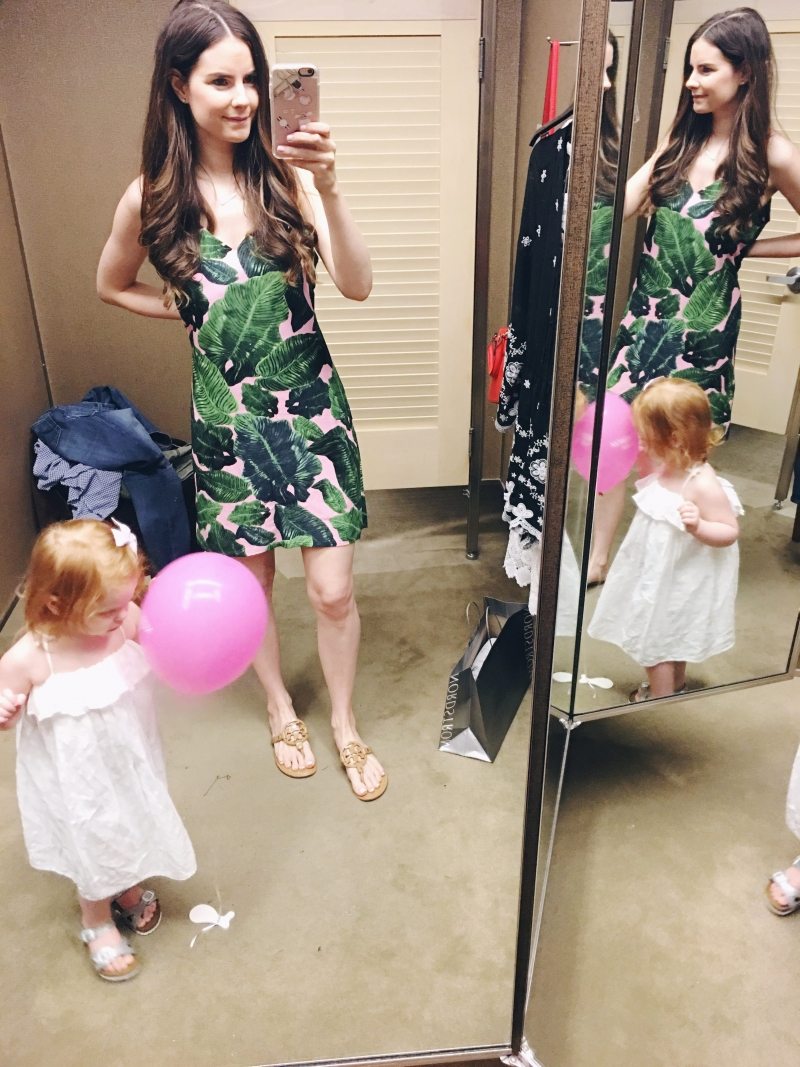 palm print dress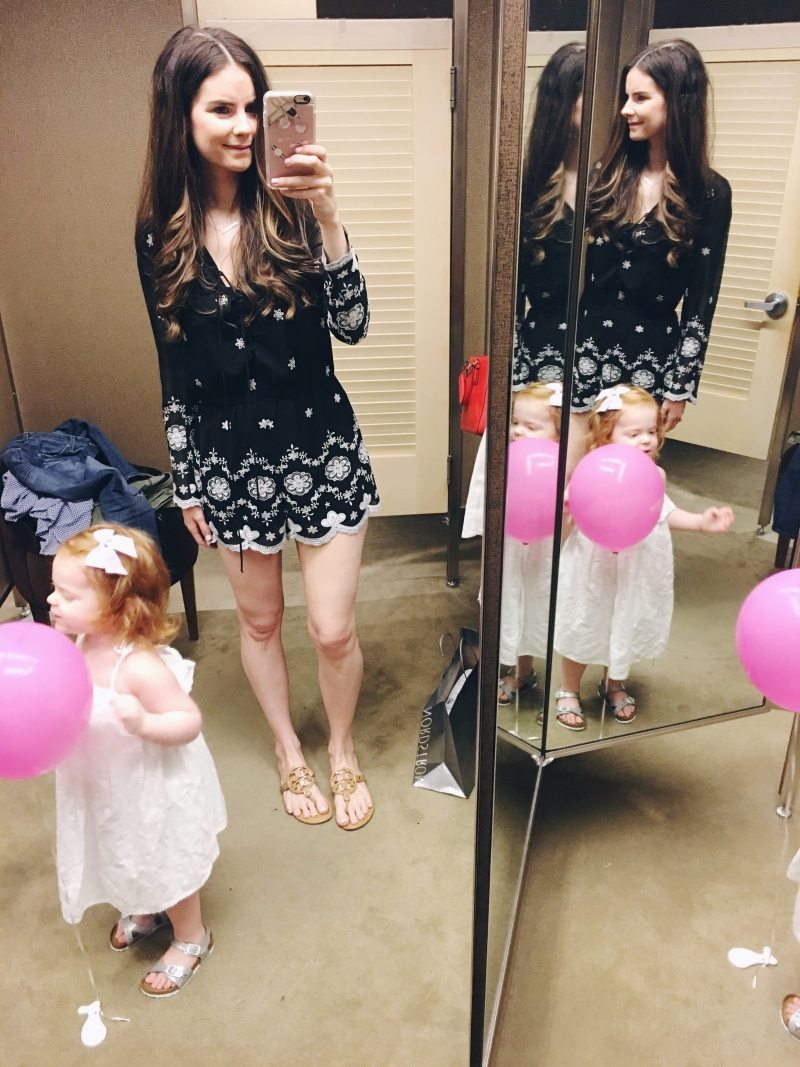 romper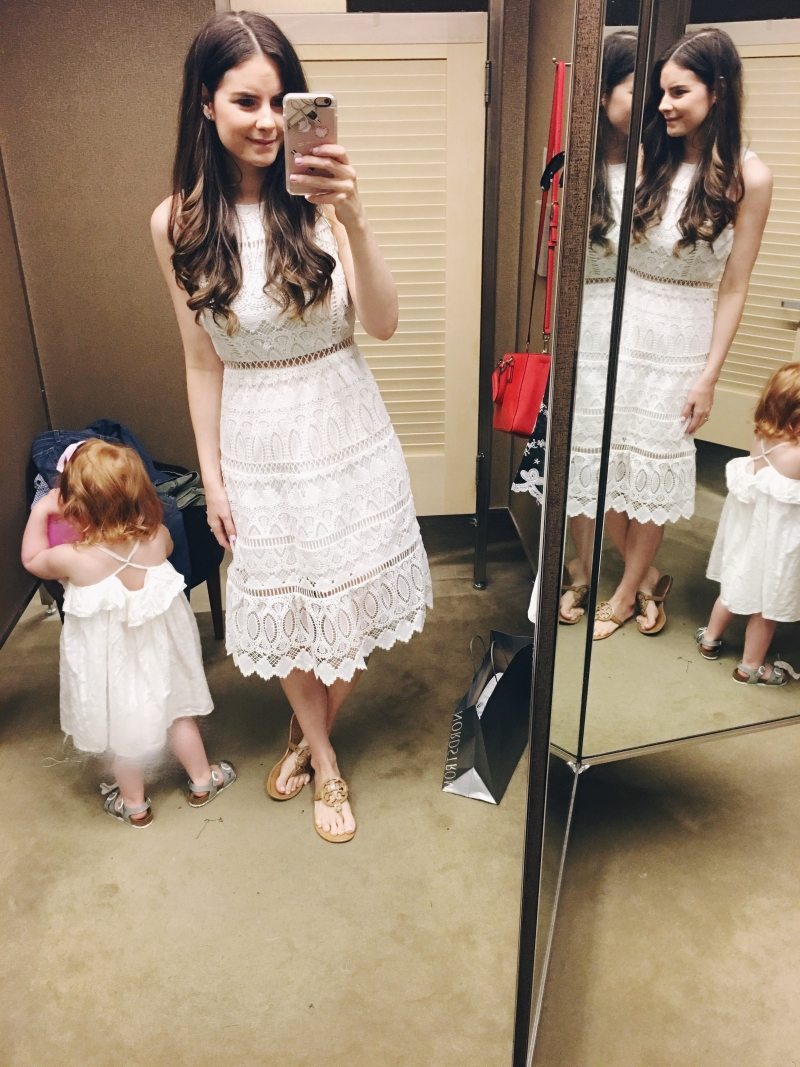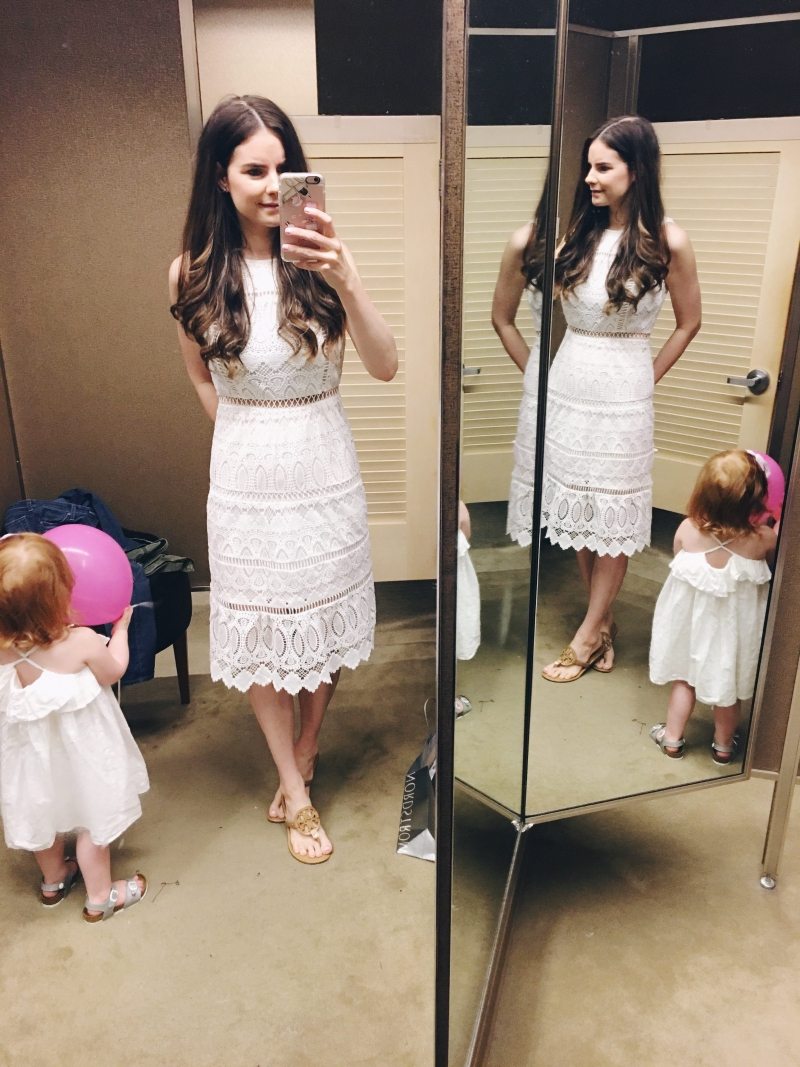 lace dress (similar)
I'm glad I waited on this one because I actually found this white lace dress online that has a sleeveless dress shirt style top that I think I'm going to order!
Harper loves hanging out with the mannequins wherever we go. It's so funny! She even gave this one a hug.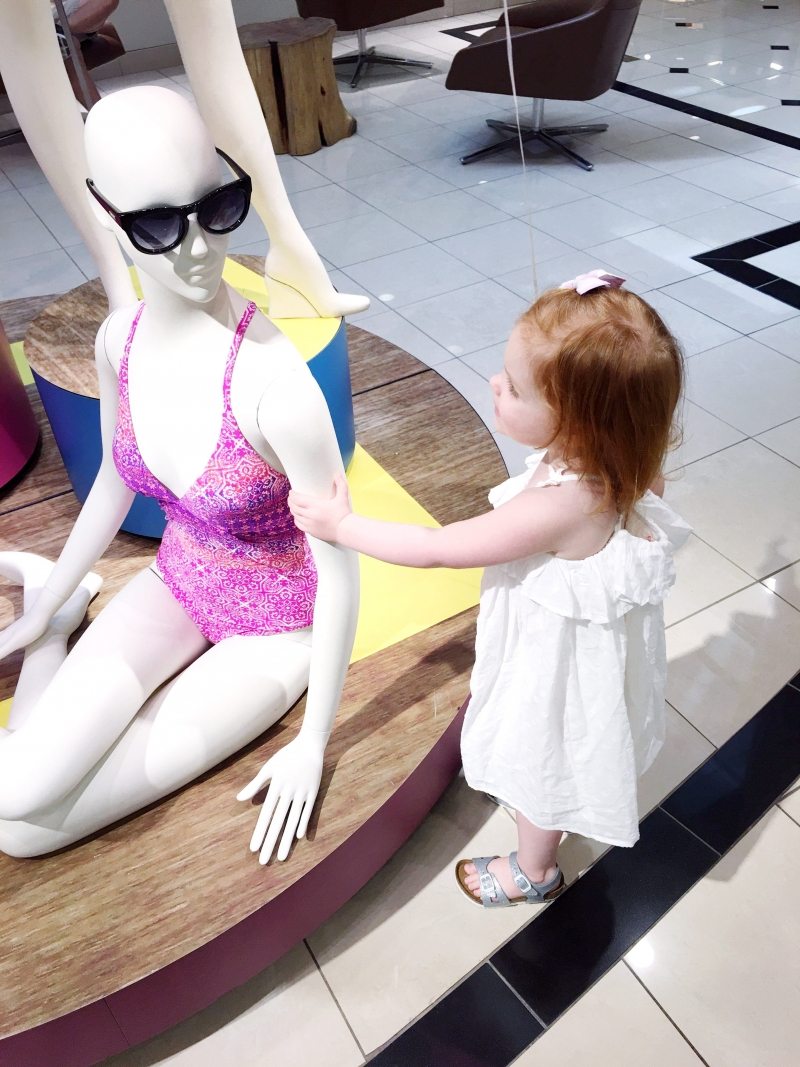 Other purchases include…two new pairs of shoes…(one is a pair of flats I got in my last Trunk Club shipment, but I had to get a different size).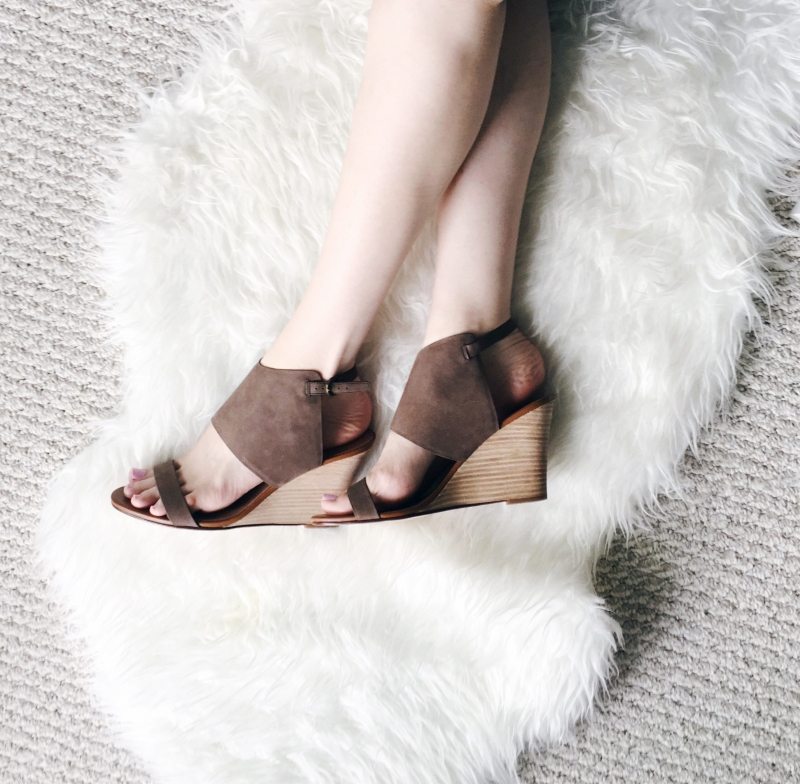 wedges  |  flats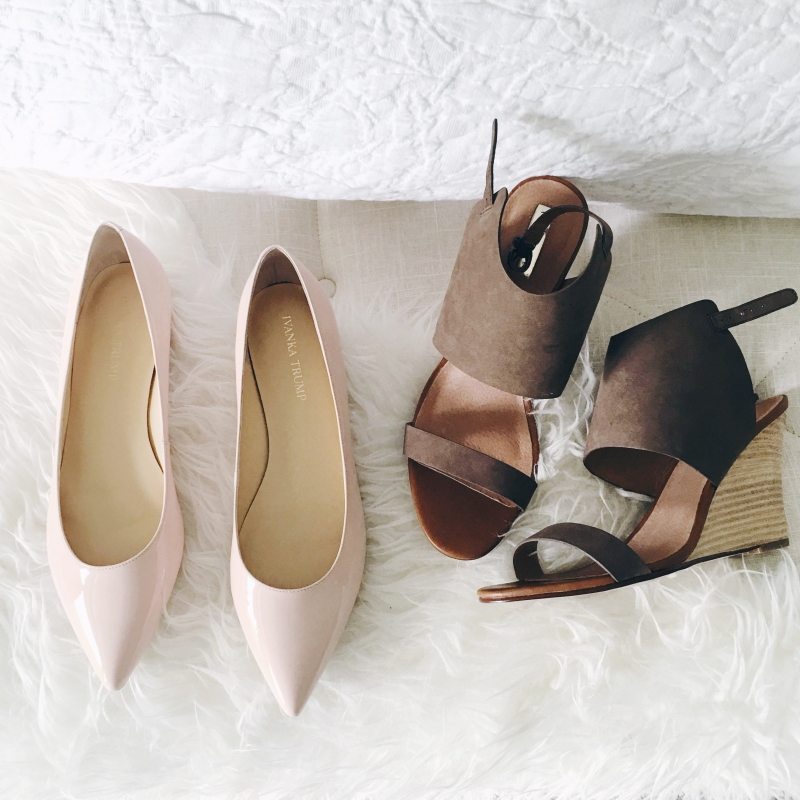 this hat is also a favorite…(and it's UNDER $30!!!)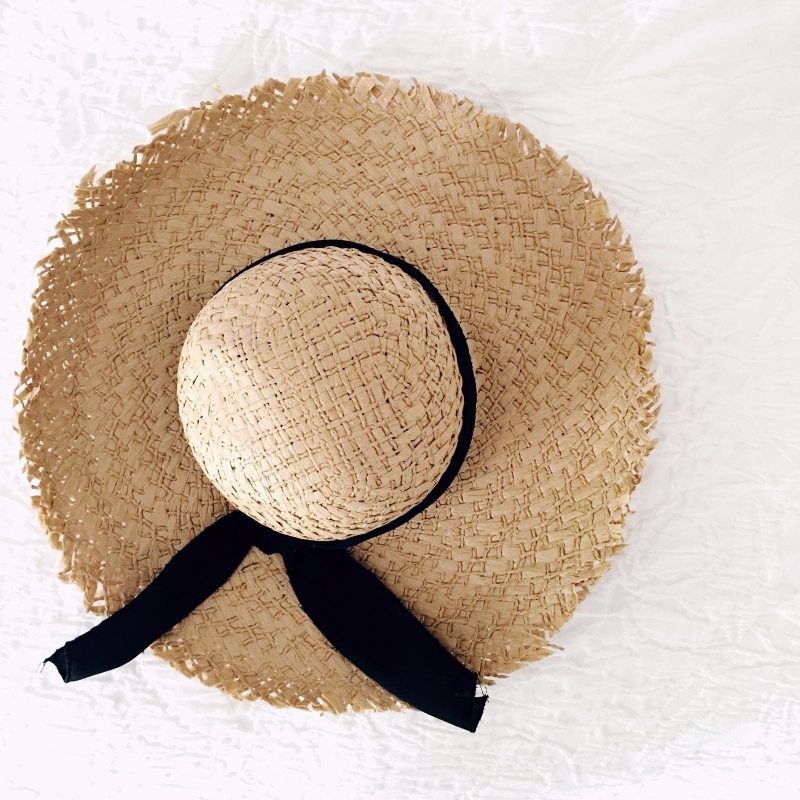 and this lace embroidered top is also a steal!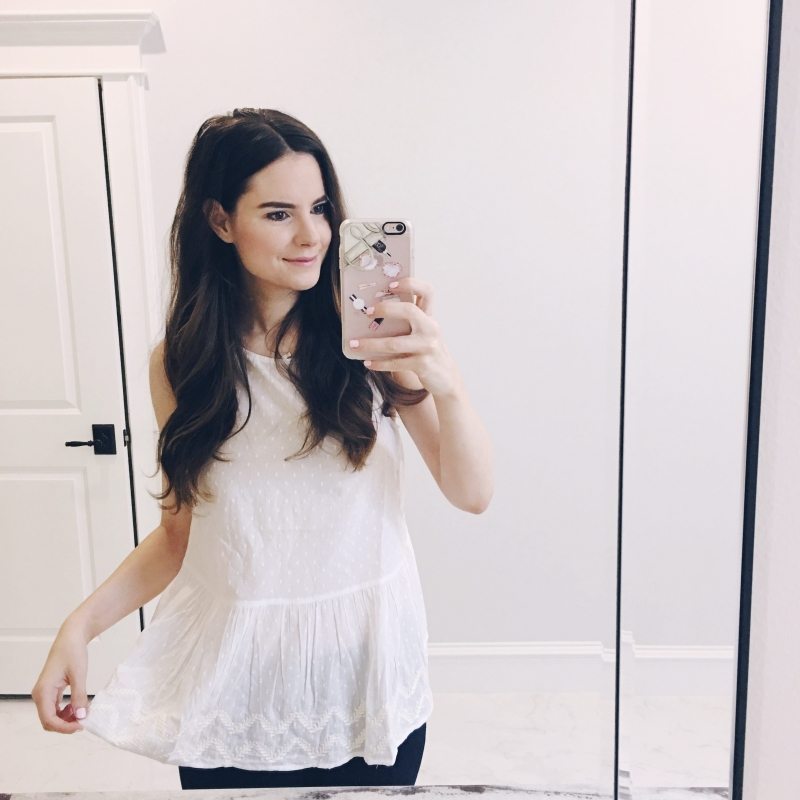 I had a wonderful Mother's Day surrounded by my family and couldn't be more thankful.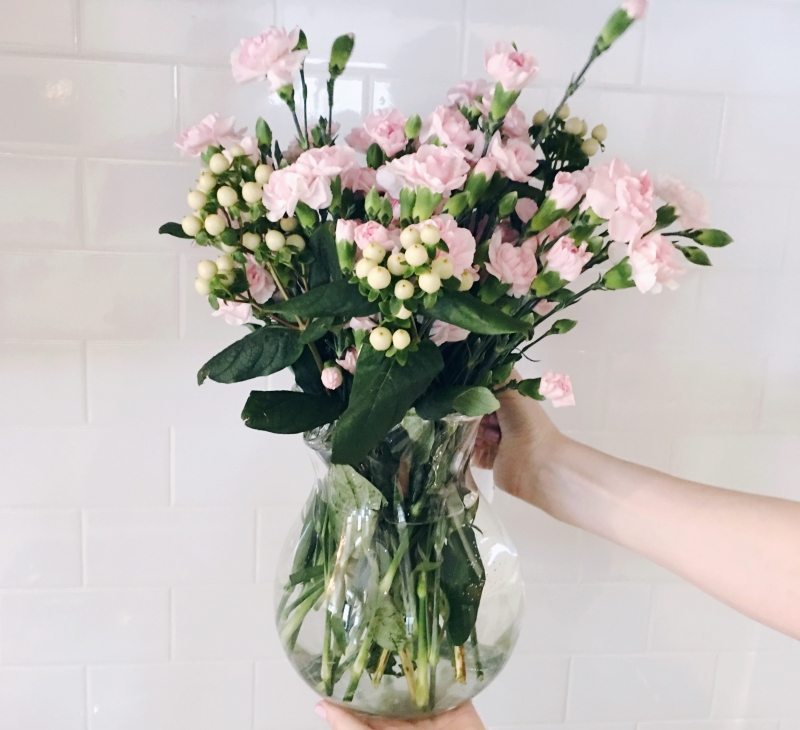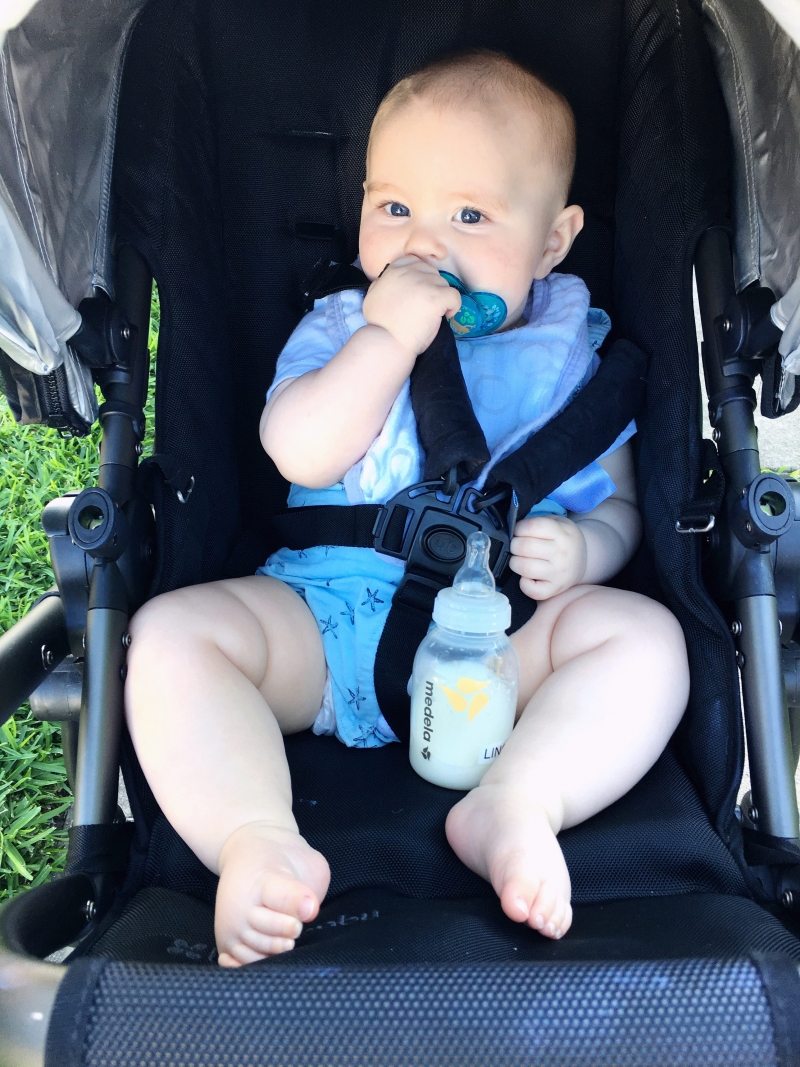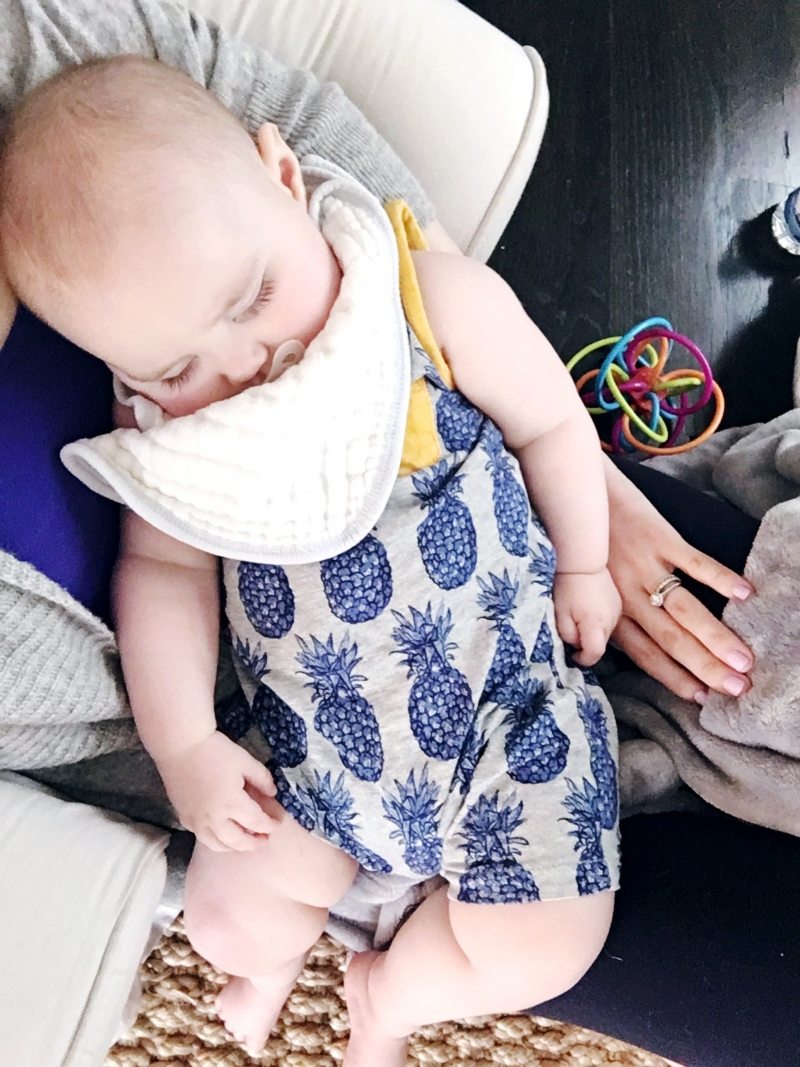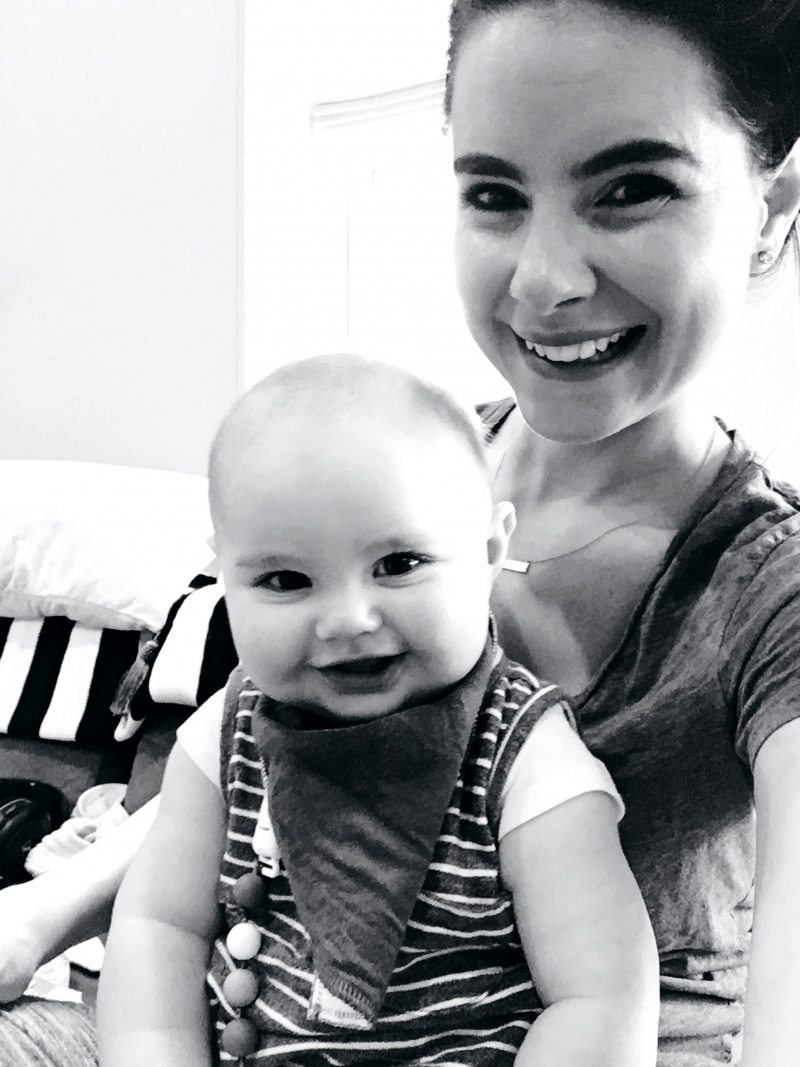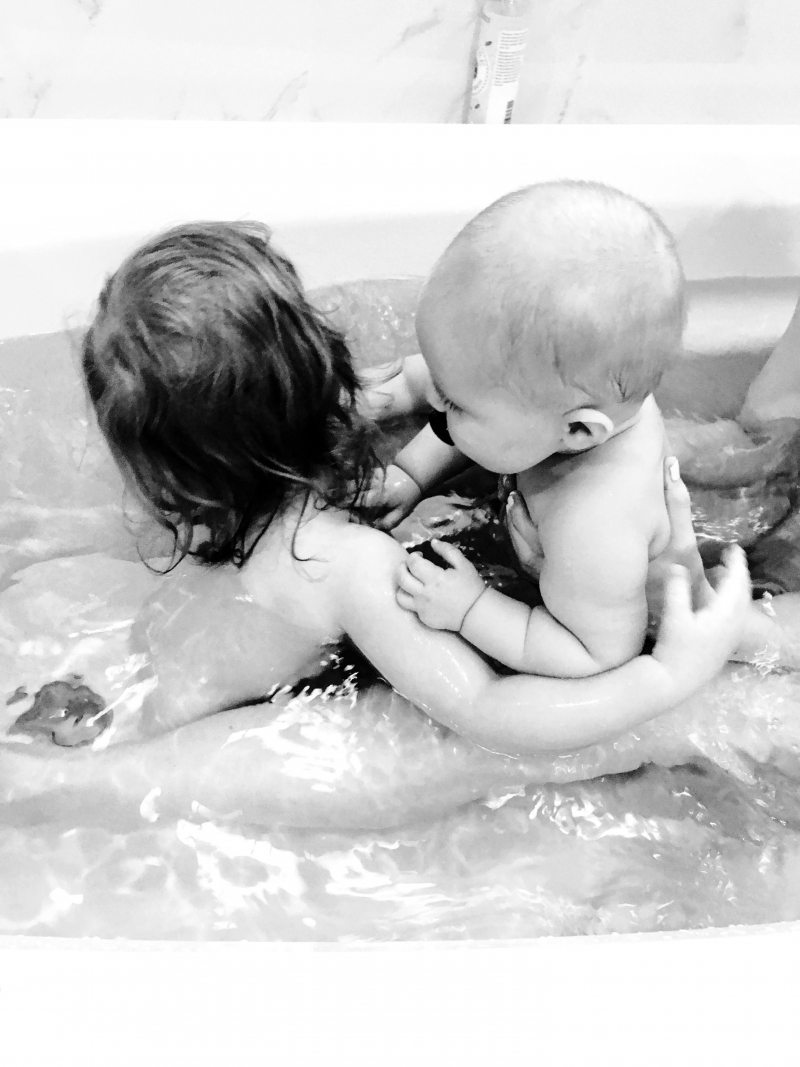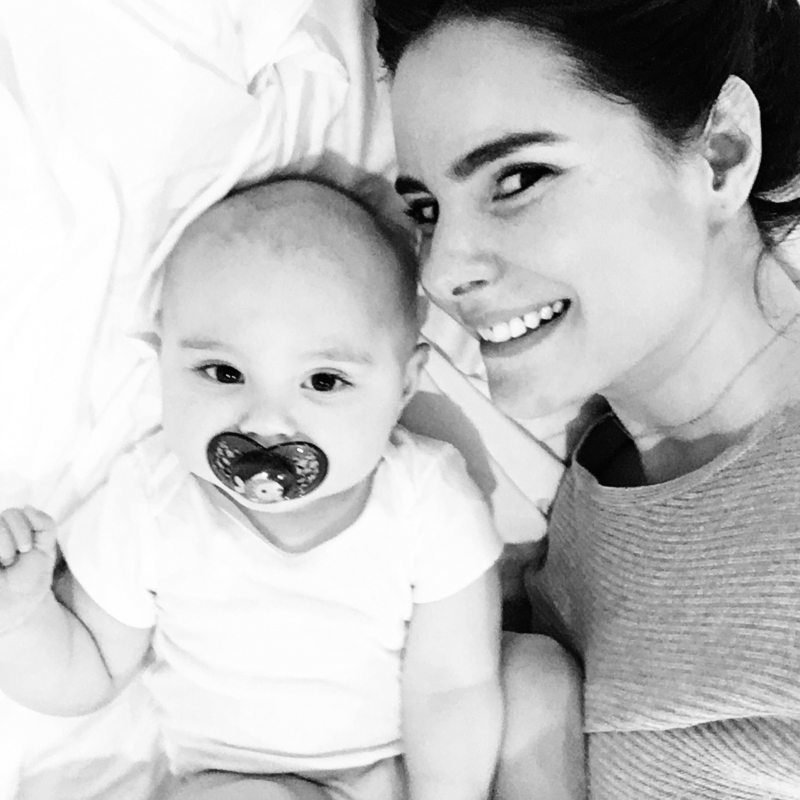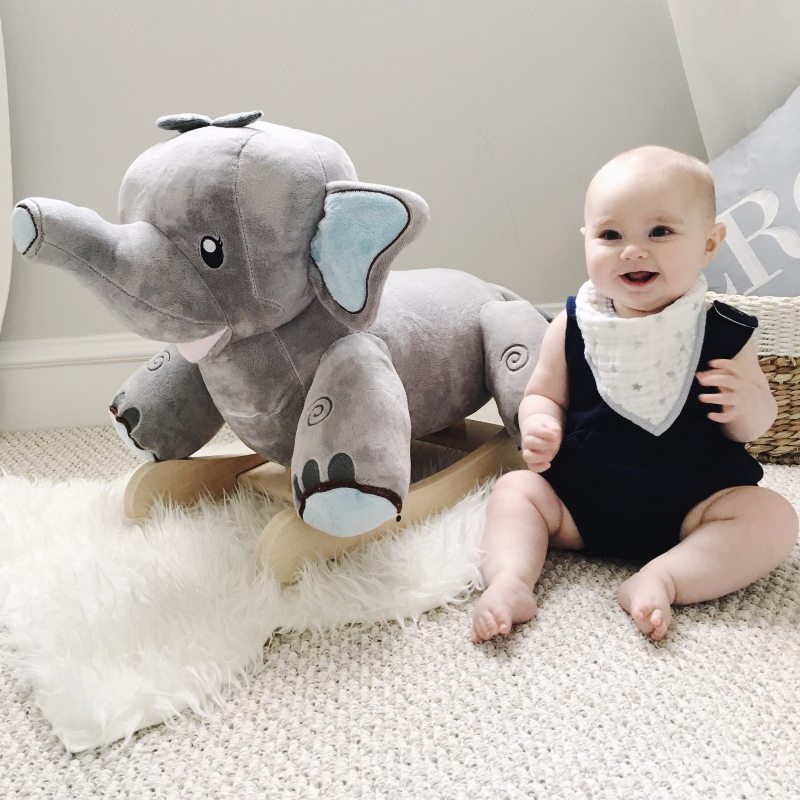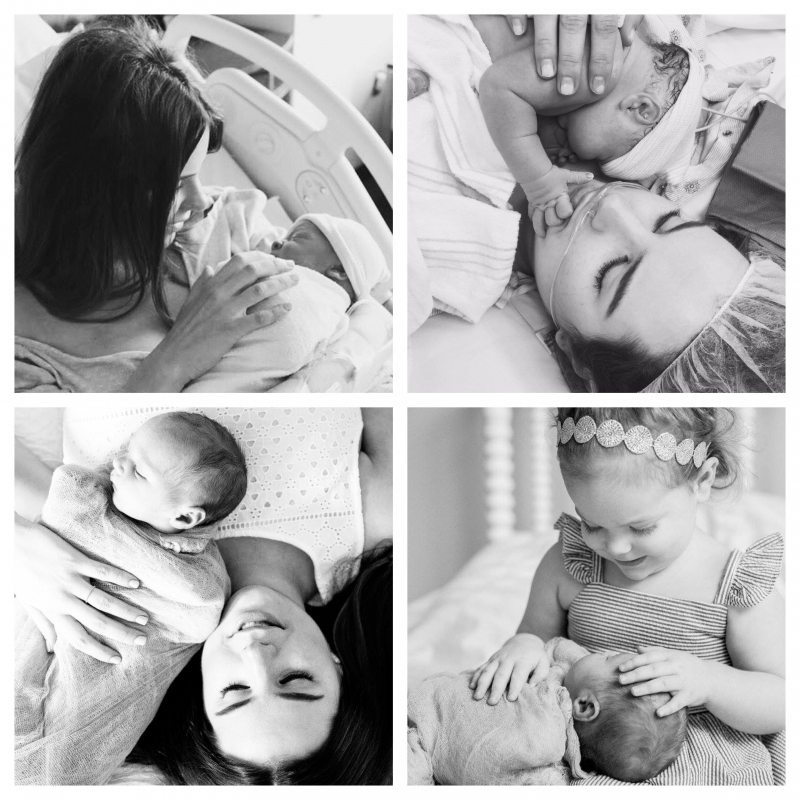 Thanks for reading and I hope you had a very happy Mother's Day!
I also want to send love and support to anyone struggling on this day, like those experiencing loss and infertility.