We had such an awesome family weekend! We celebrated Harper's birthday on Friday and mine today! I love having our birthdays so close together.
Harper's birthday party is planned for next weekend since we didn't want to have it during Memorial Day weekend when a lot of families are out of town. I can't wait to see how her "donut party" comes together (I'm kind of winging it this year!)
Here are some bits and pieces from our week & weekend…
O N E 
I'm in love with these two tops I got recently. They're flattering and best of all, super affordable.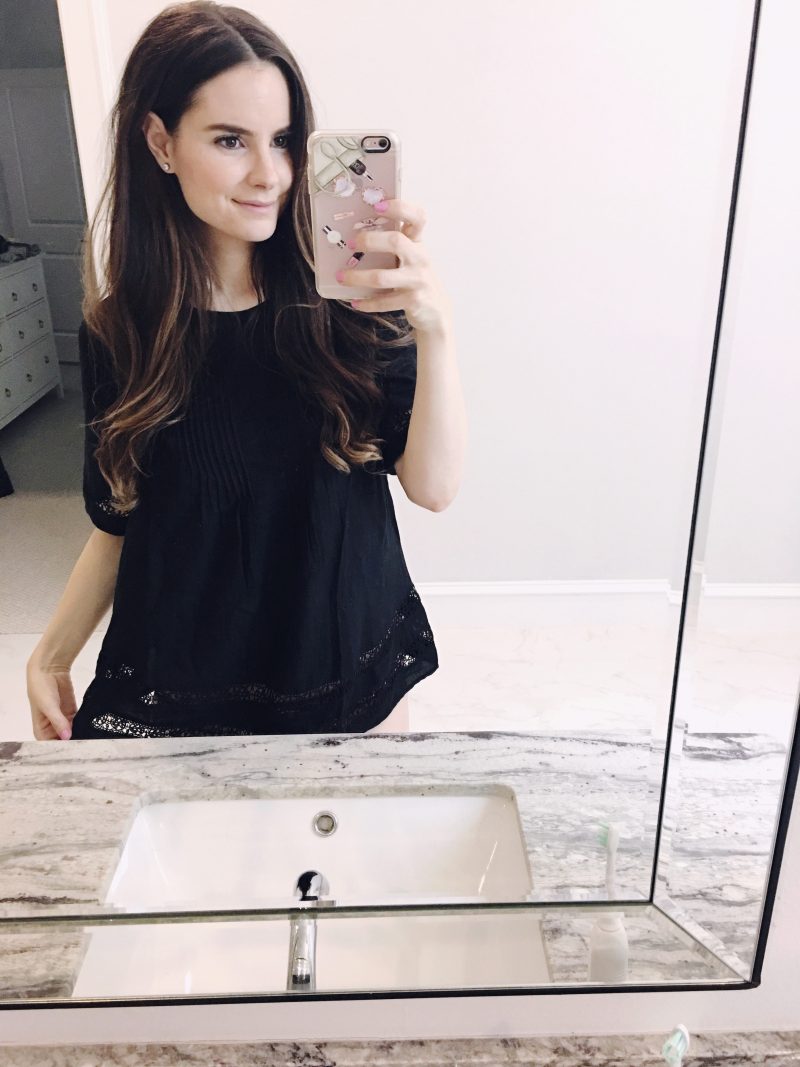 crochet trim top  (mine is small tall) |  blue ruffle peplum (mine is medium tall)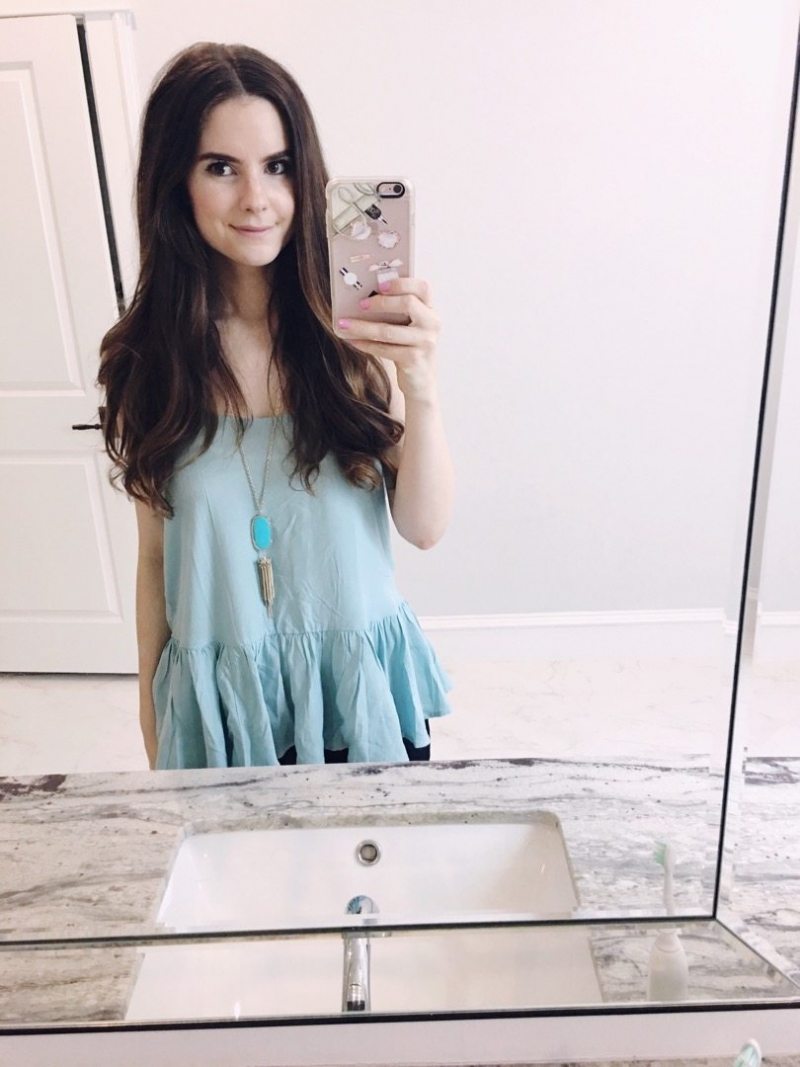 I also purchased this tunic-like top recently. It has side slits and is very lightweight.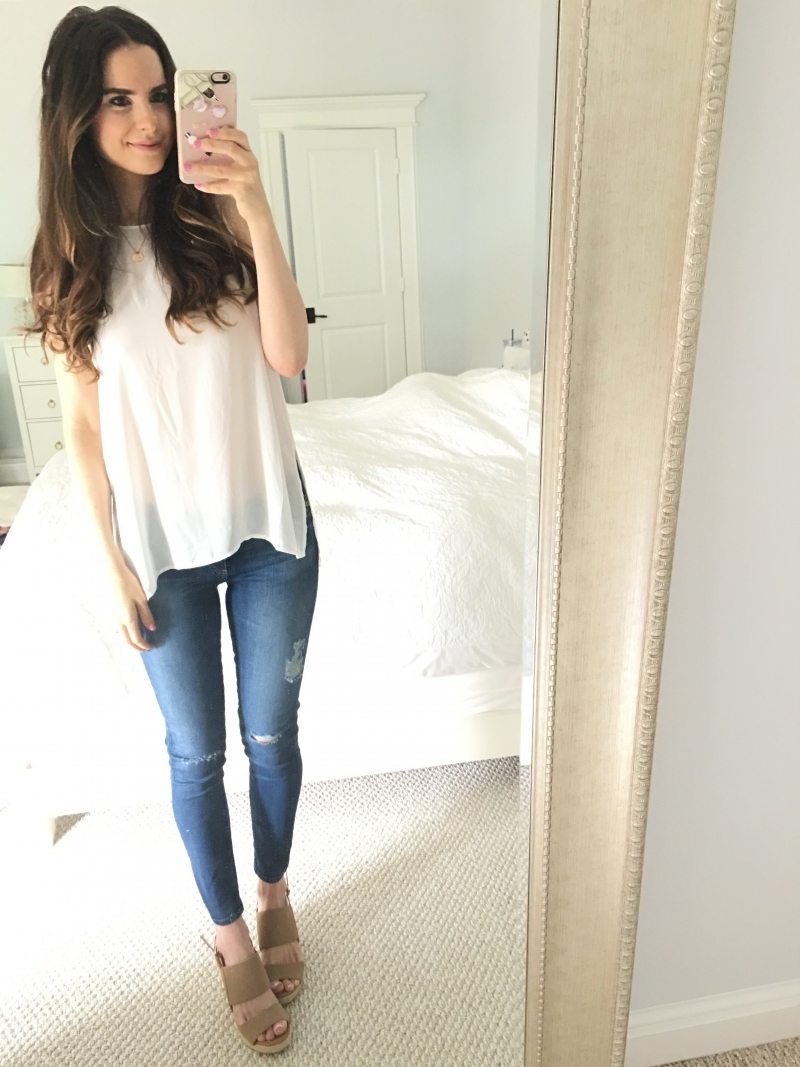 top  |  jeans (the best!)  |  wedges
T W O
I got these faux diamond earrings recently (they're super inexpensive) and have gotten a lot of questions about them since talking about them on Snapchat.  Ever since I had Lincoln, I have not been able to wear earrings. I know that sounds so odd since I used to wear them all the time and I'm not sure if it's related to hormones or what, but my ears immediately become sensitive and inflamed when I wear regular silver-plated earrings (they even feel kind of itchy right on contact). One of my friends told me to try surgical steel posts and though they're hard to find, I did find a pair for $19.99 and I can wear them without any issues or irritation! They're simple and pretty and I'm happy to finally wear earrings again.
Did any of you experience this? I have the same issue with scents. I can't wear perfume or use air fresheners anymore. It almost immediately causes me to have a headache. Especially strong ones like car air fresheners, febreeze, really strong perfumes, etc. It's awful!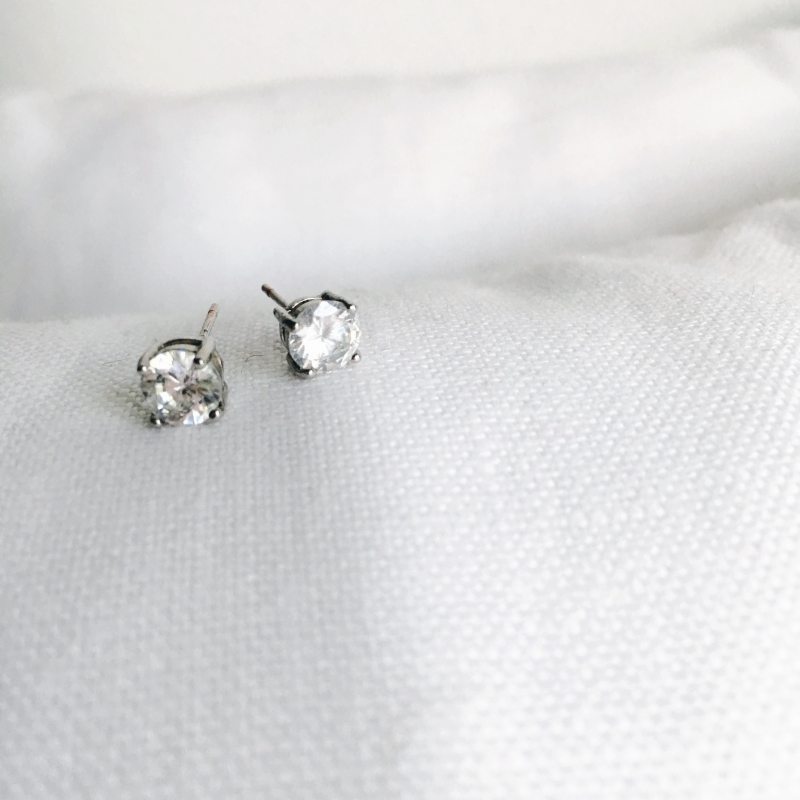 T H R E E
It's officially summer in my mind when the pool opens! We spend a ton of weekends at the pool all summer with my in-laws at the country club where they're members and it's always such a fun part of our day. Saturday was Lincoln's first time at a pool and we had fun hanging out in the cabana and he even went in the water for a little bit (it was still kind of cold though so he wasn't a big fan). As a side note, now that his GI issues are so much better it's amazing to be able to take him places. He used to be so unpredictable, fussy, wouldn't nap, etc. and now that my diet is helping him we can finally all go out as a family because he's actually content.
We had a great time in the sunshine and Harper put her swimming lessons into action. She loves the pool.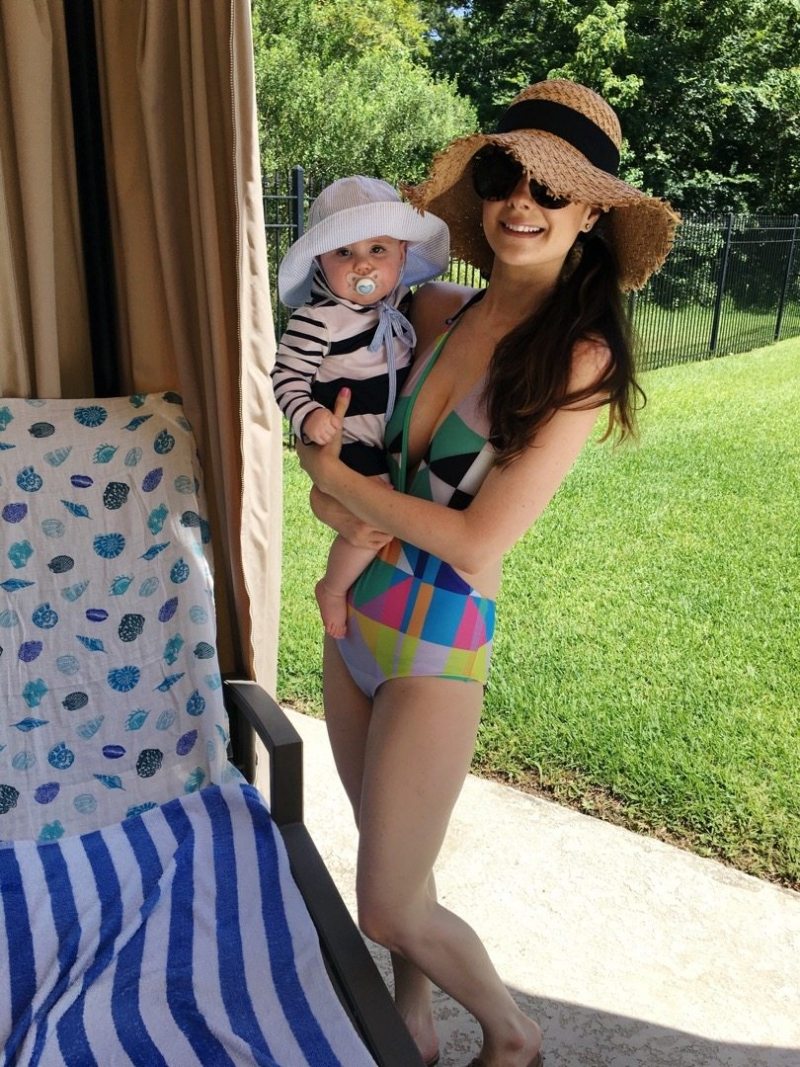 swimsuit (more styles here) |  sunnies  | sun hat  |  lincoln's rashguard  |  lincoln's hat- c/o the beaufort bonnet company– it's on sale too!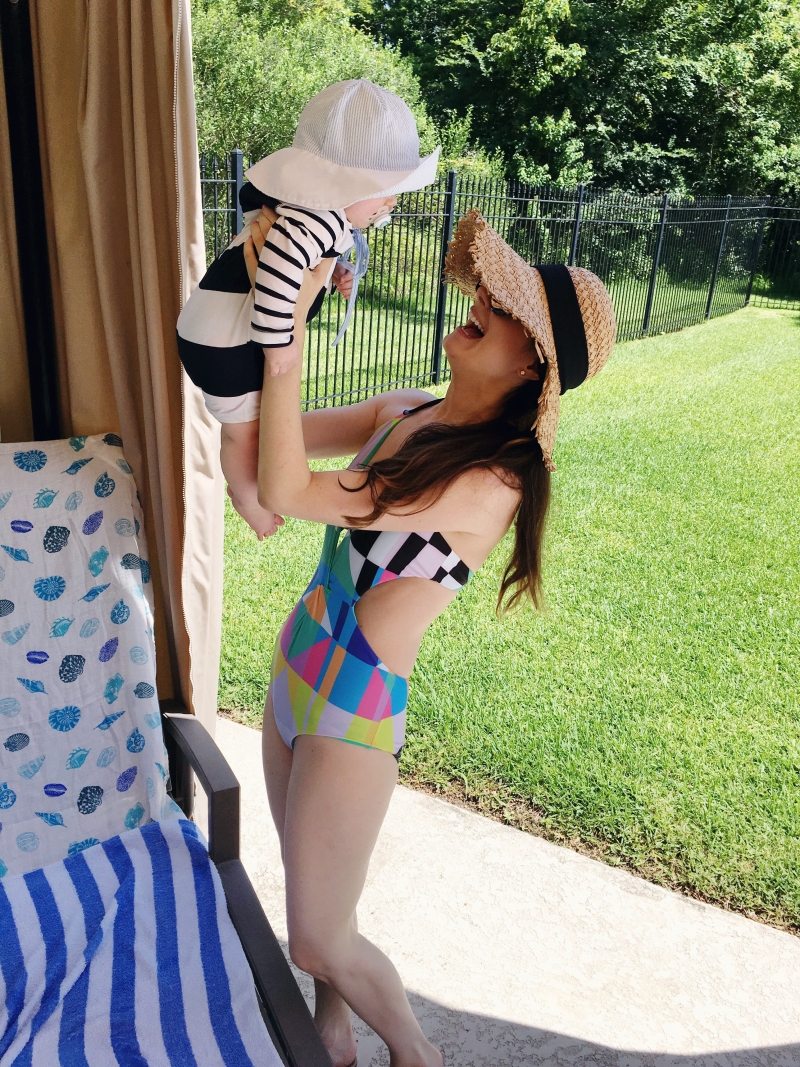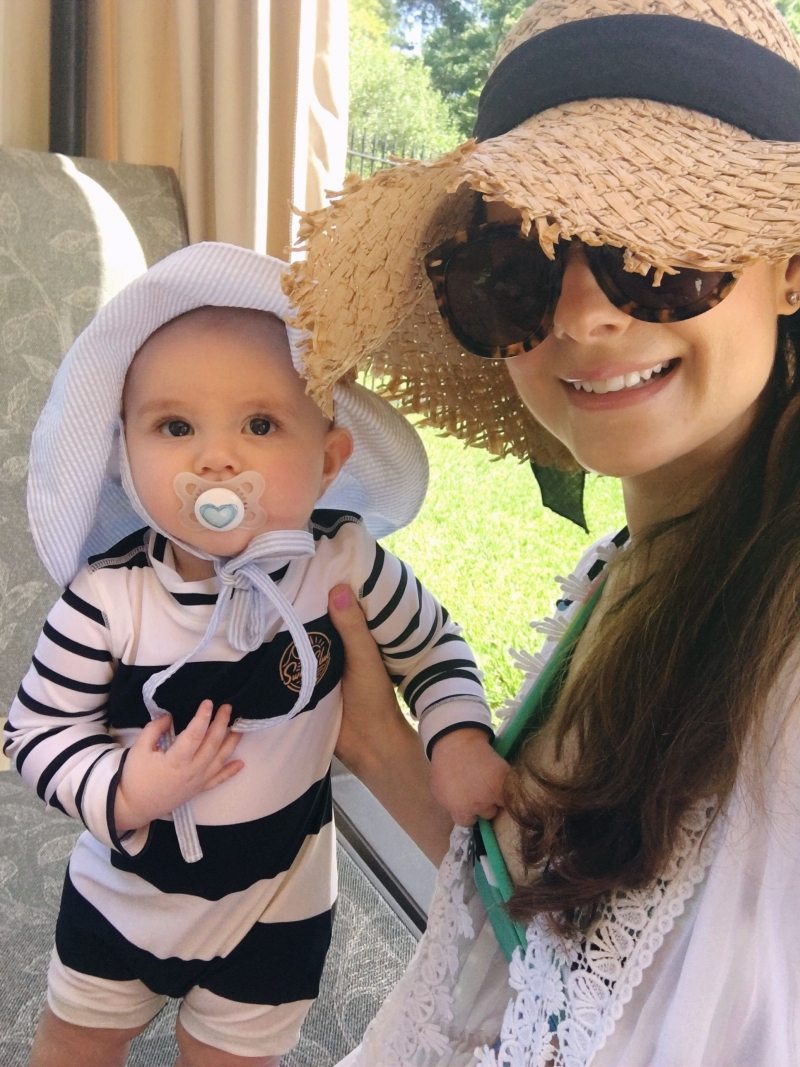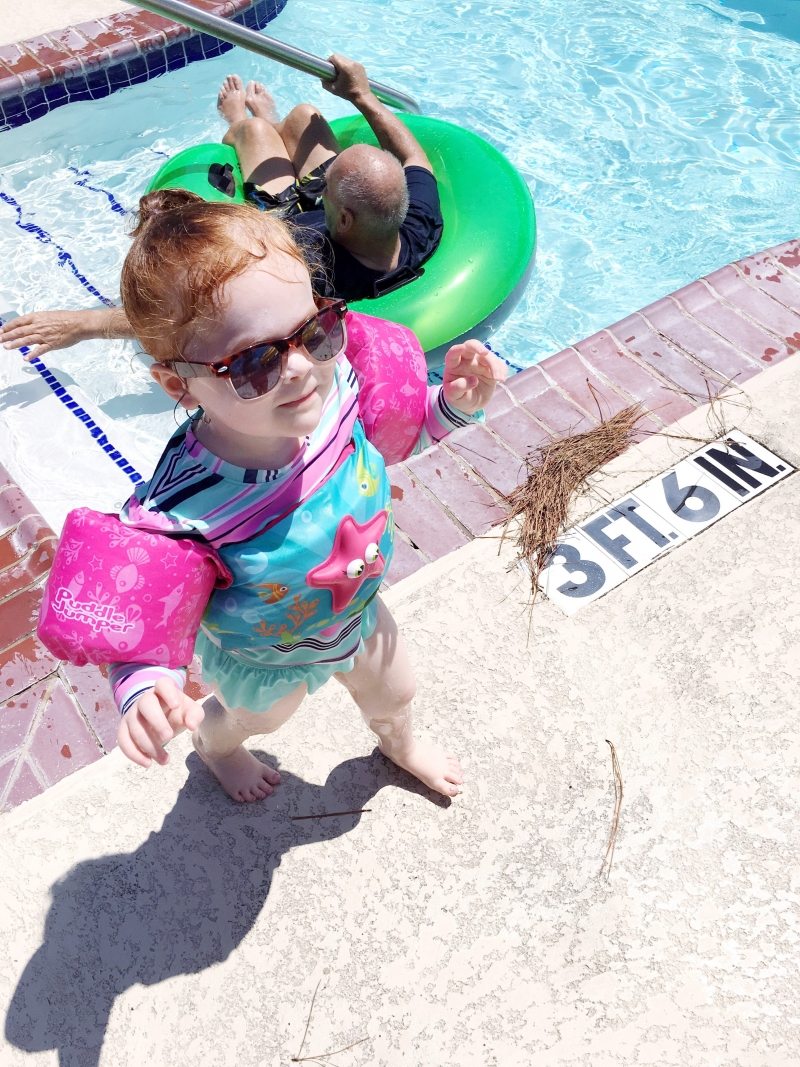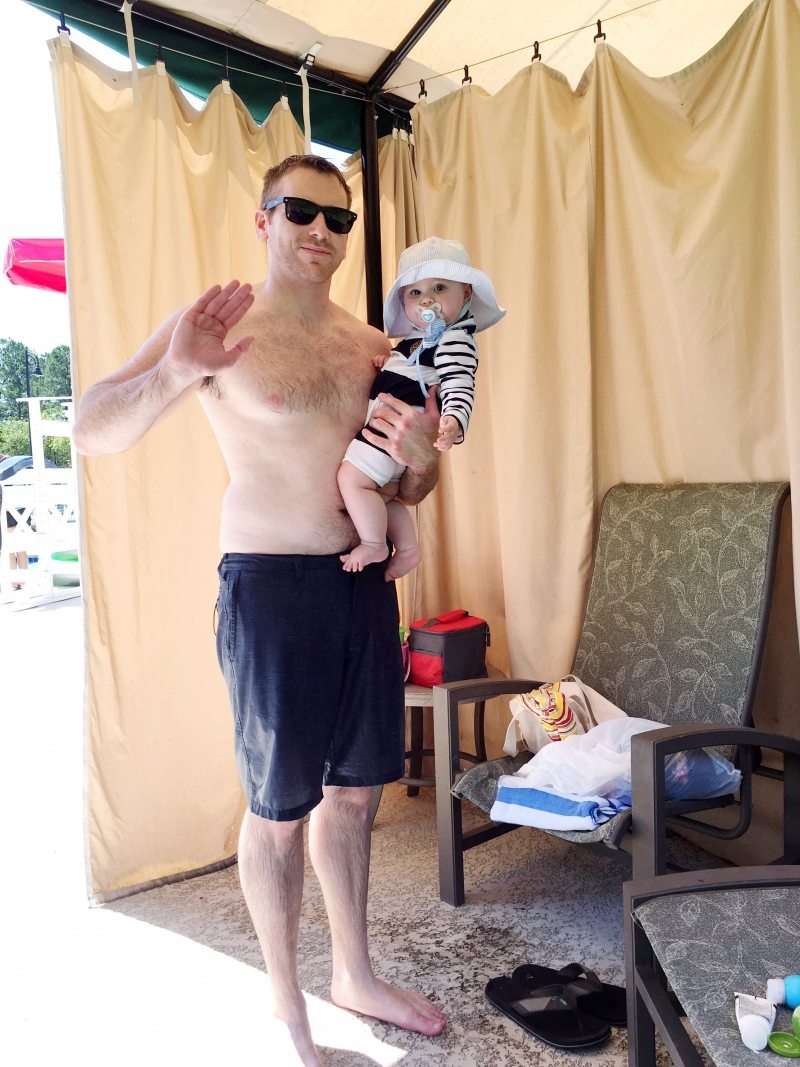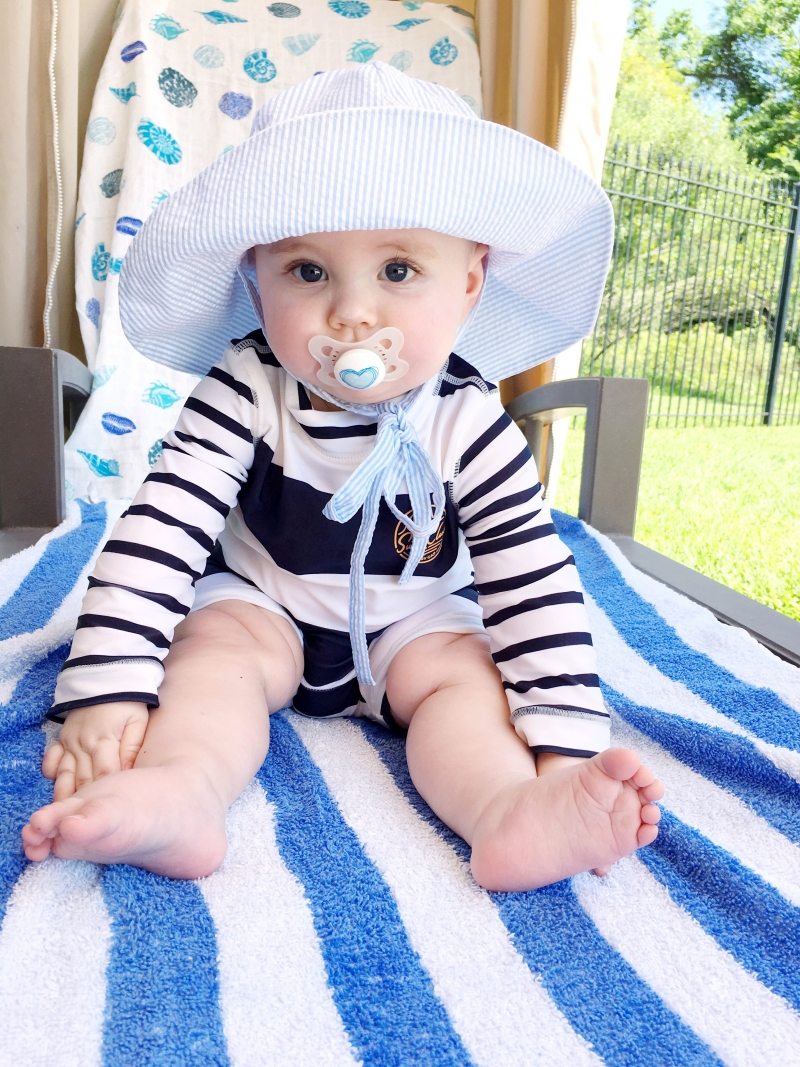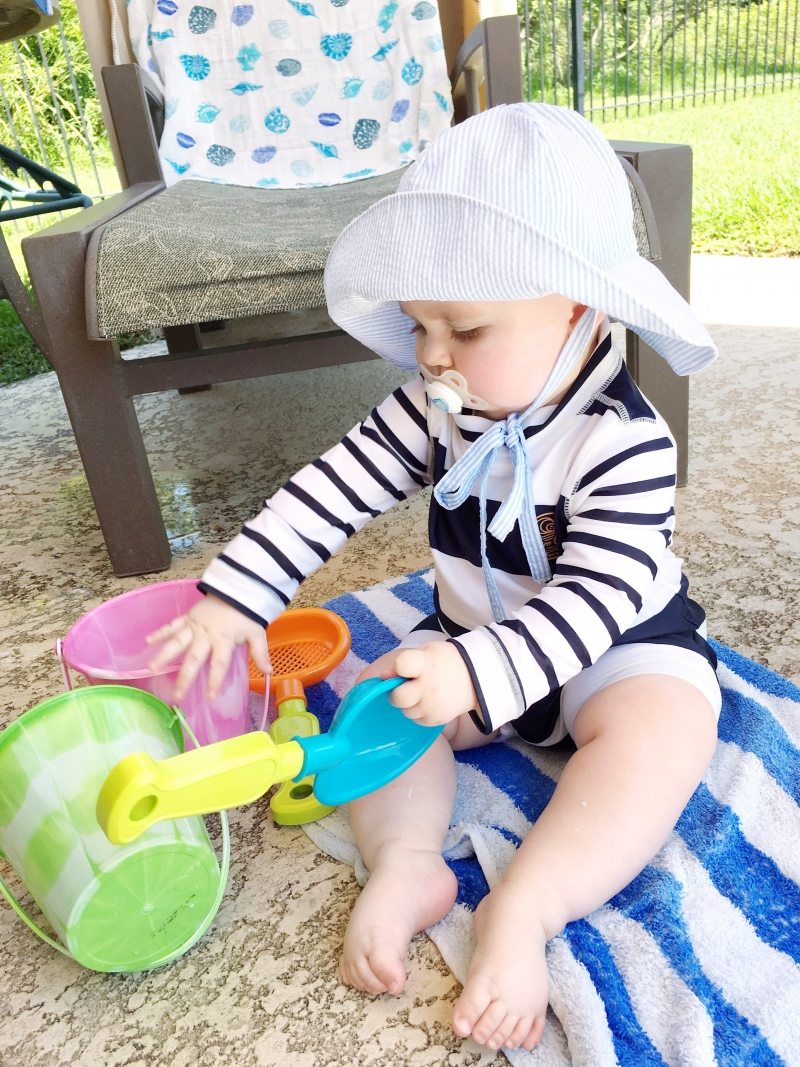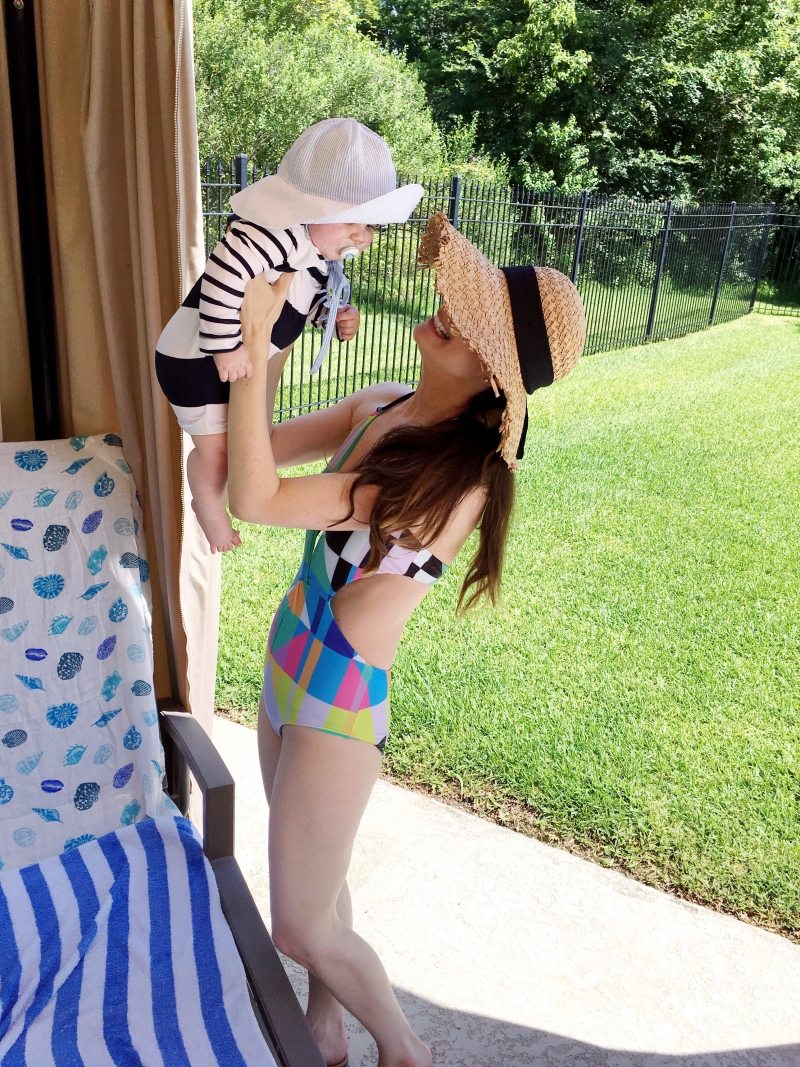 F O U R
Candice (my best friend and Harper's Godmother) treated Harper, my mother-in-law and me to lunch at the American Girl Doll store for H's birthday. She brought her Bitty Baby and we shopped in the store afterwards. When I asked her if she wanted to go somewhere else, she said "I'm still looking around right now!"
Harper's dress is a custom creation by Cuteheads. I have been friends with Esther for awhile and her business is just amazing!  Not only does she make adorable dresses for little girls and releases new collections seasonally, she can also make pretty much any dress you can imagine. It was such a fun process to see this beautiful baby blue seersucker dress with white pom trim come to fruition! Harper loved it so much that she delcared she "looked like Cinderella when she gets married" and asked to wear it every day this long weekend.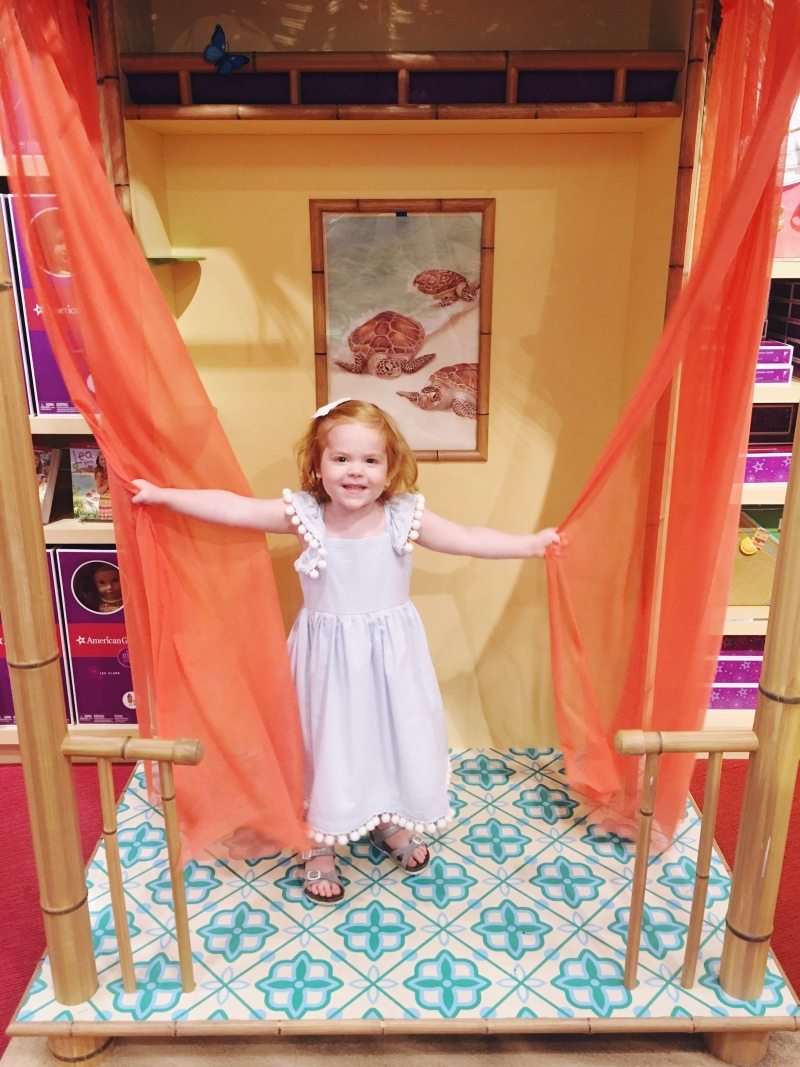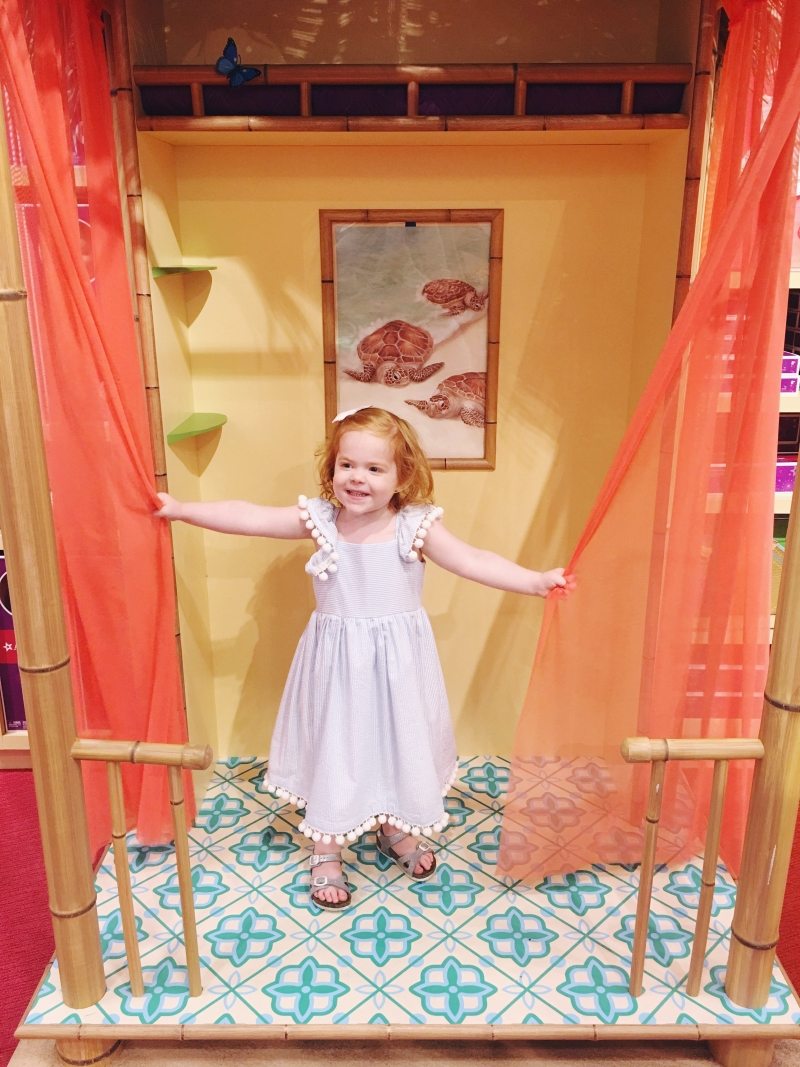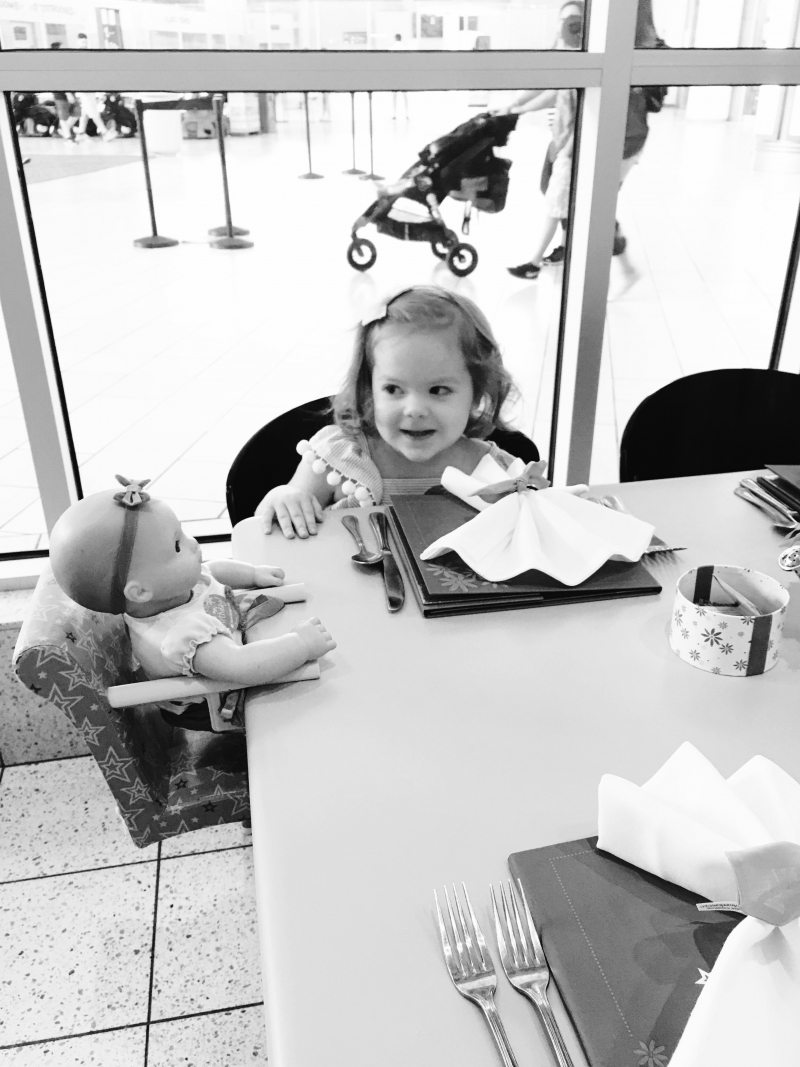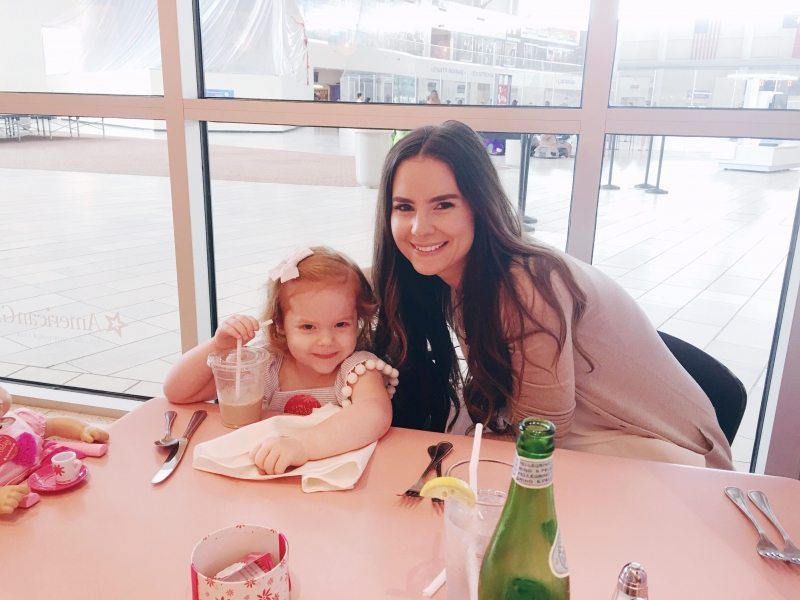 After AGD, we took turns taking Harper on the carousel, her favorite.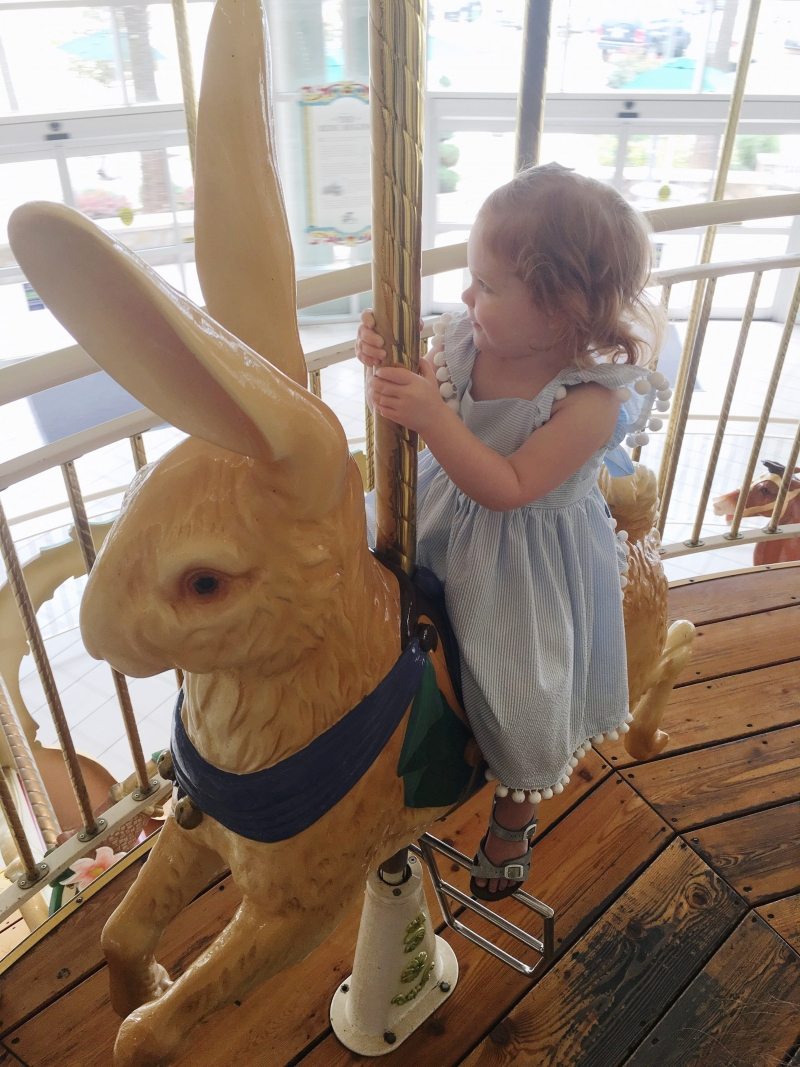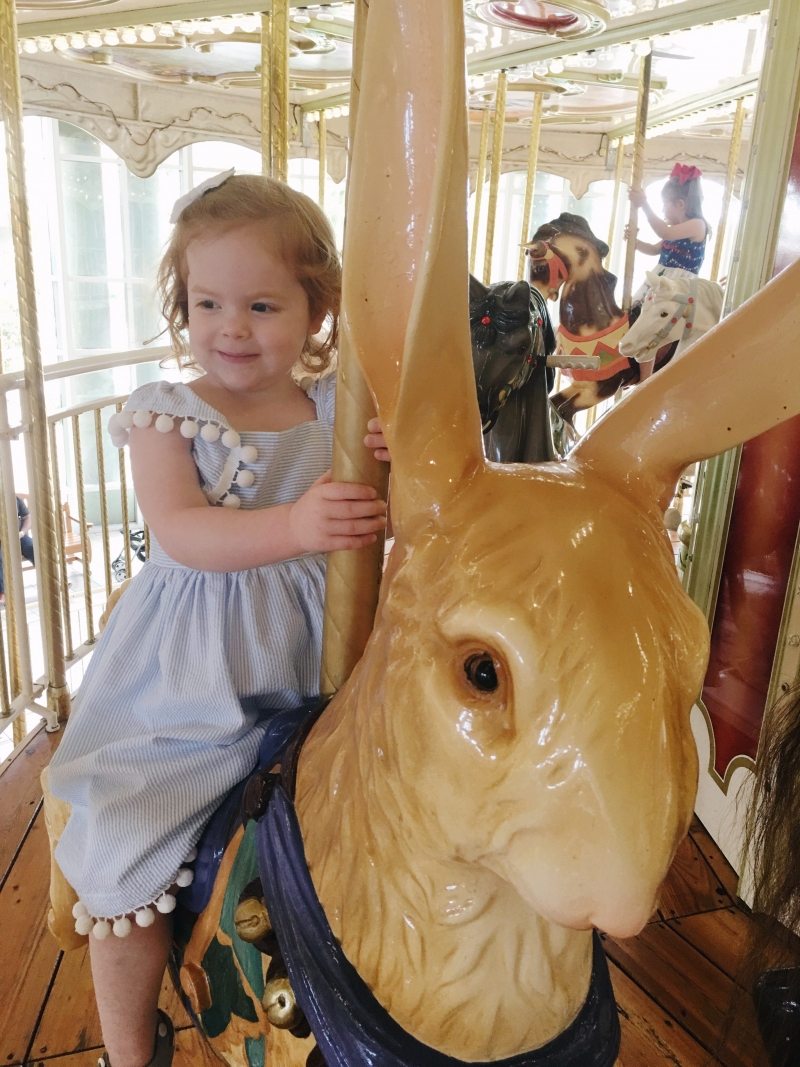 F I V E
I finally ordered some new clothes for Lincoln since he grows like a weed. He weighs 20 lbs now and is wearing some 12 month, 12-18 and 18-24 month clothes.
I'm obsessed with these shorts from Zara. I mean, suspenders = cuteness overload! His bib can be found here— this brand has so many amazing prints and patterns!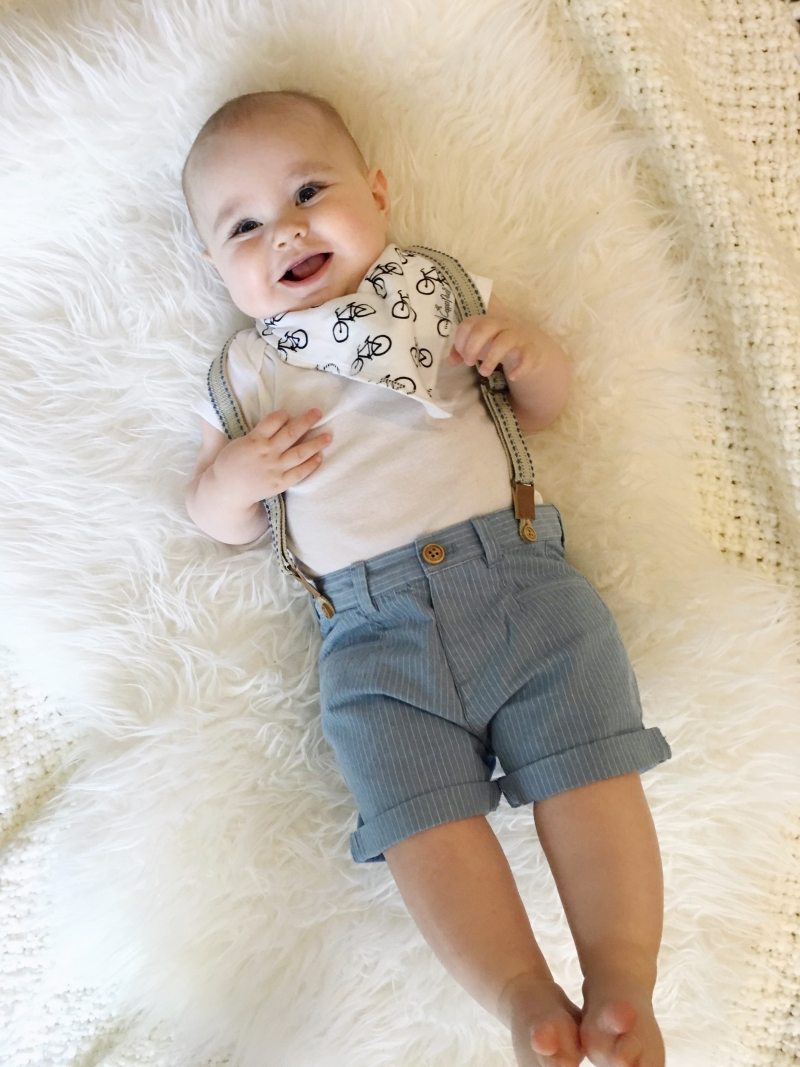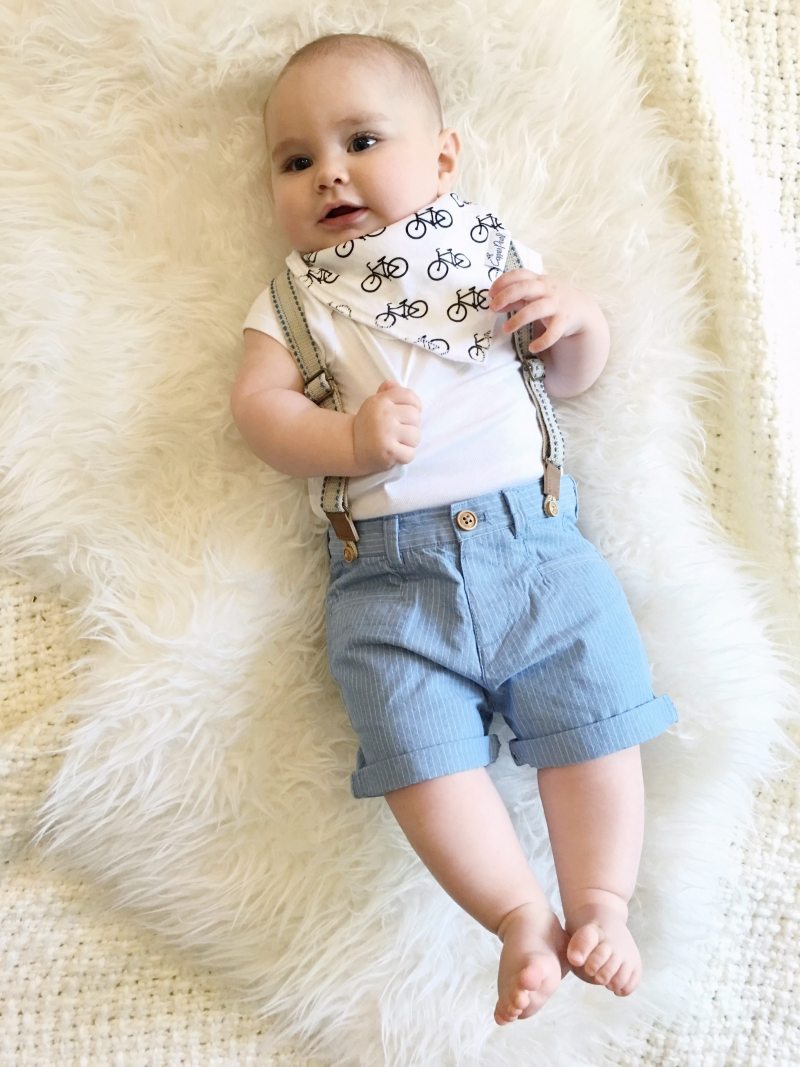 Also, how cute are these two together? Melt.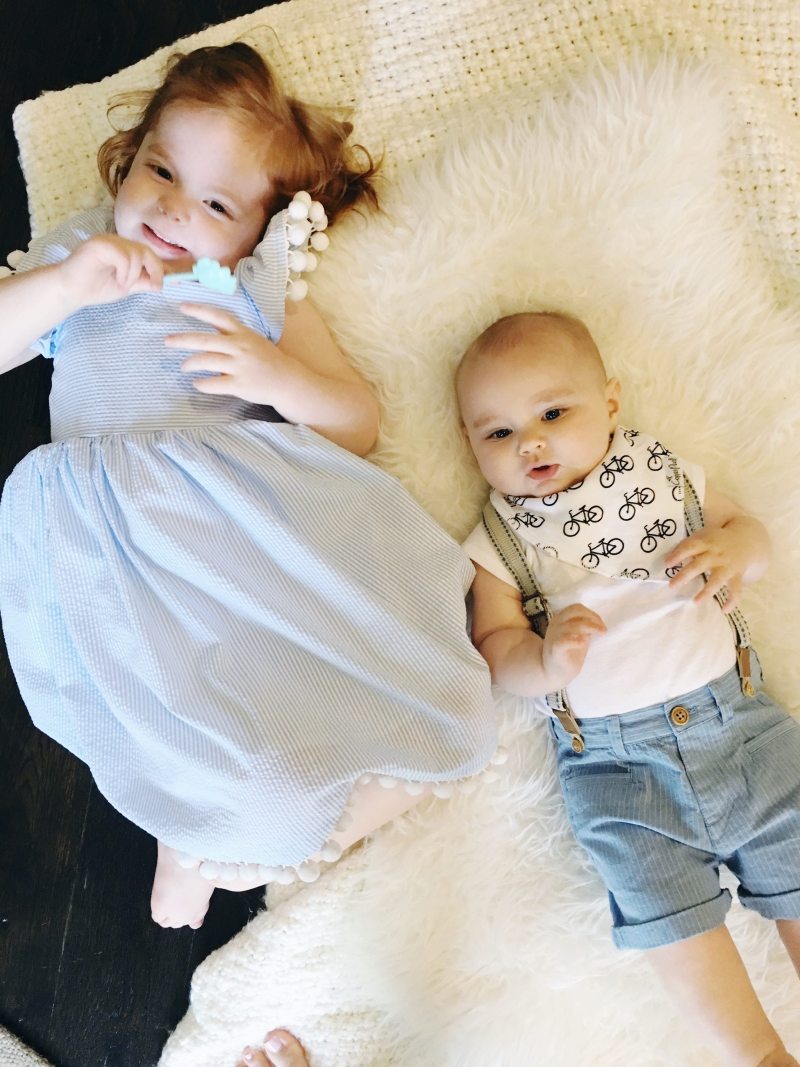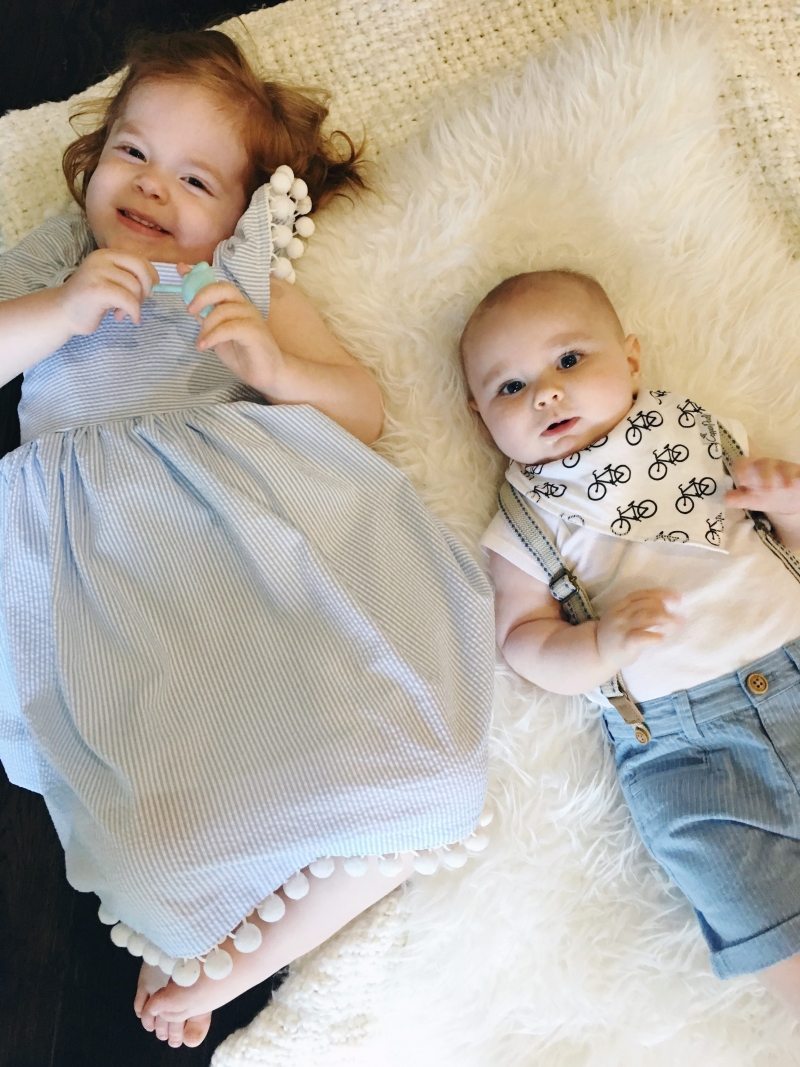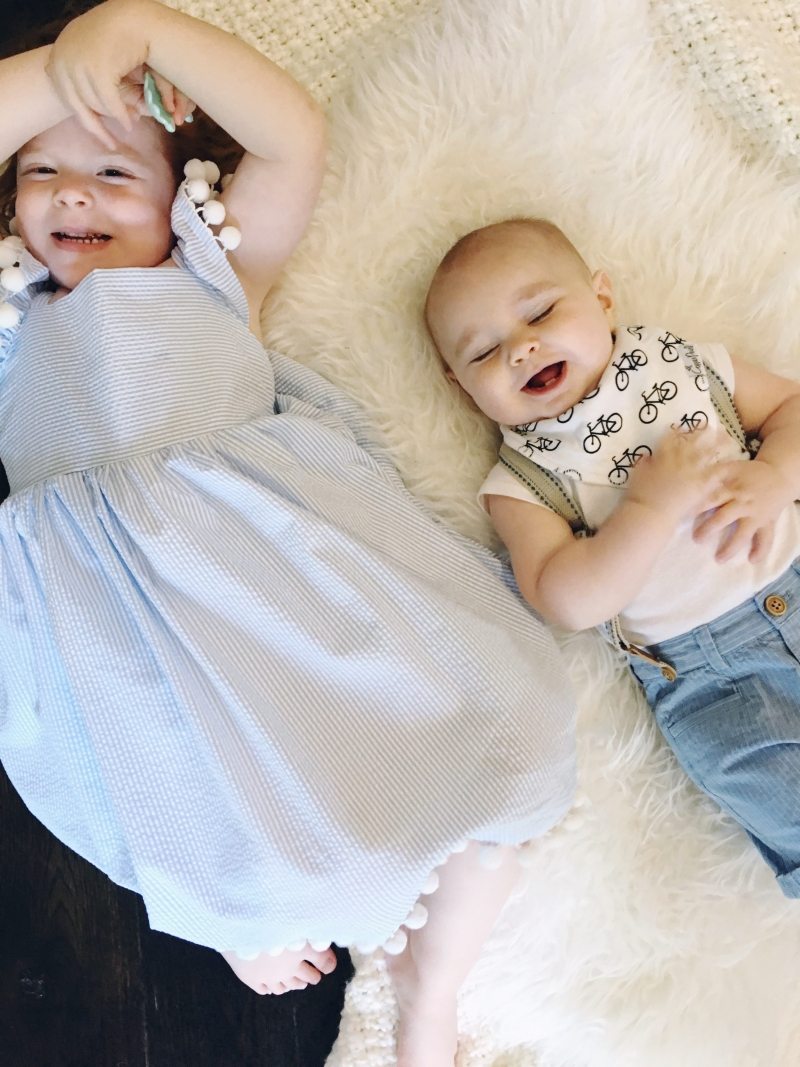 S I X
I still have to think about my age sometimes because I don't feel like I'm 33, but here I am! It's my birthday today and it was a totally laid back— I wouldn't have it any other way!
At lunch, we met up with some friends from Harper's school at the park and the kids played and enjoyed the splash pad. Lincoln enjoyed screeching at some birds that were walking on the ground. I think it's the first time he really saw a bird that close and the expression on his face was priceless!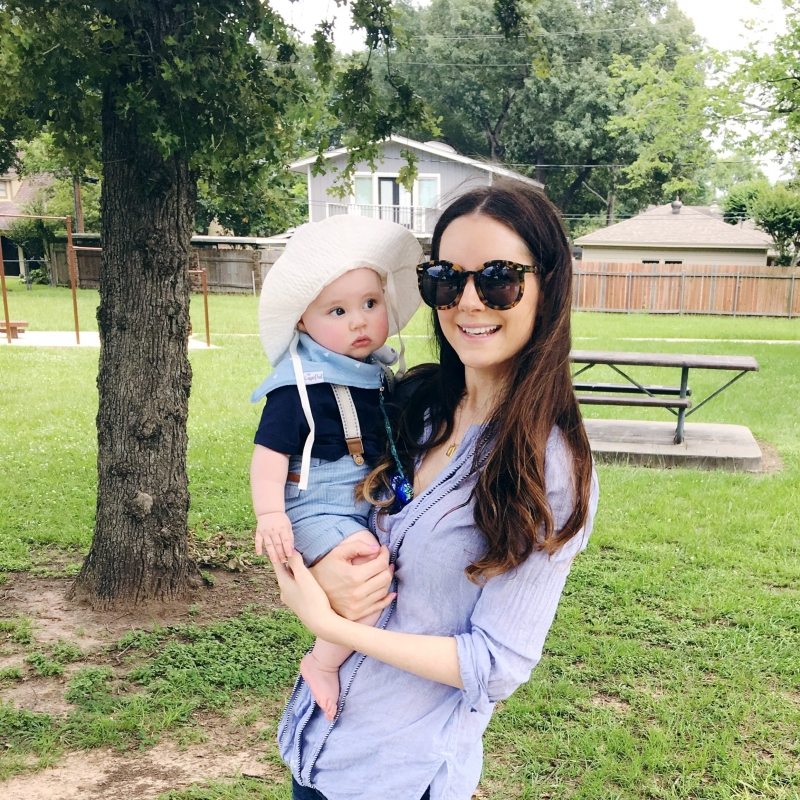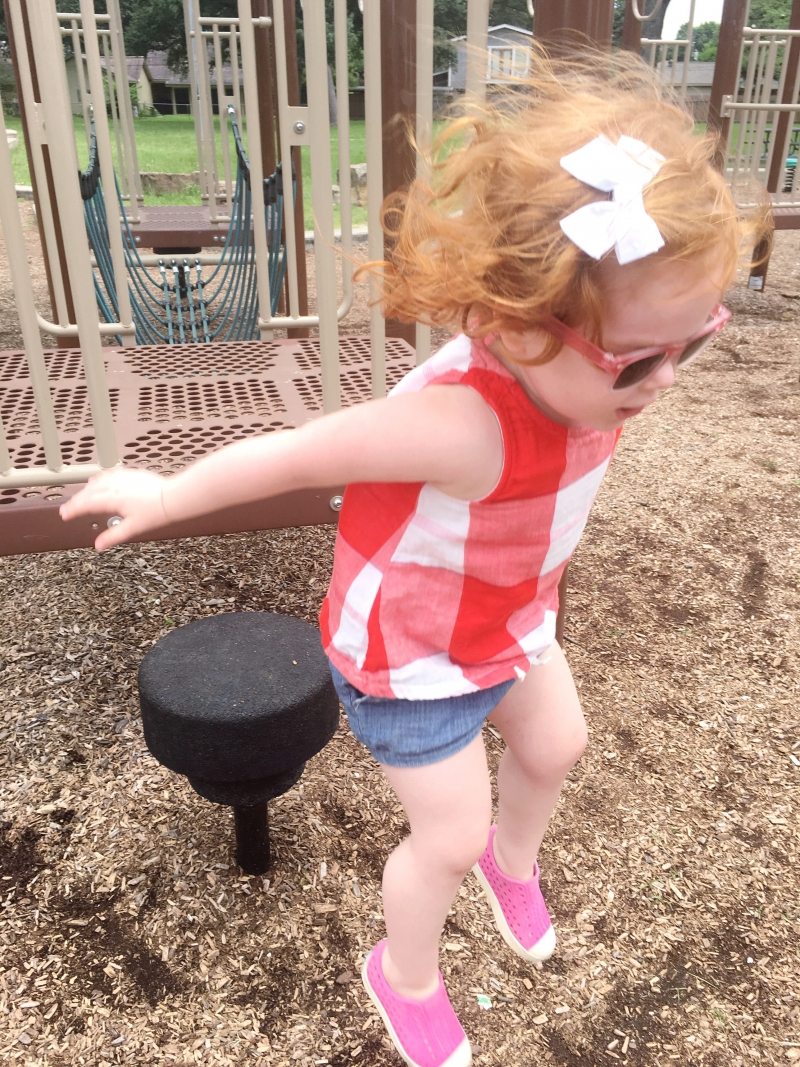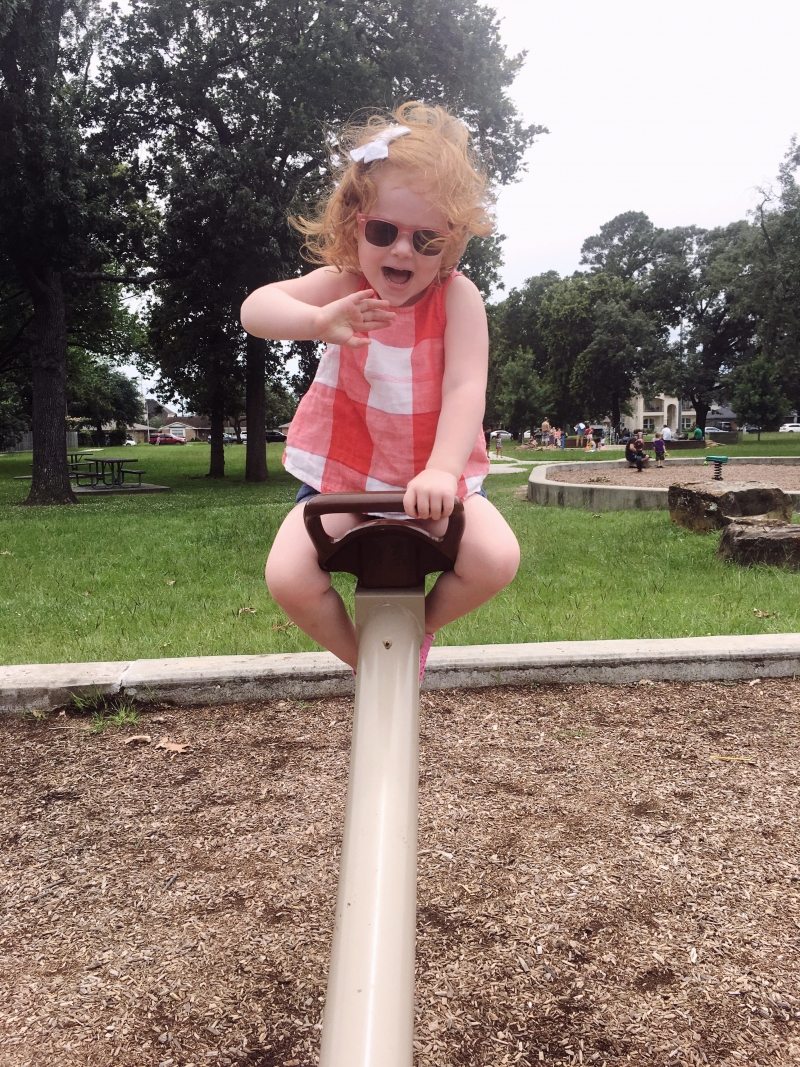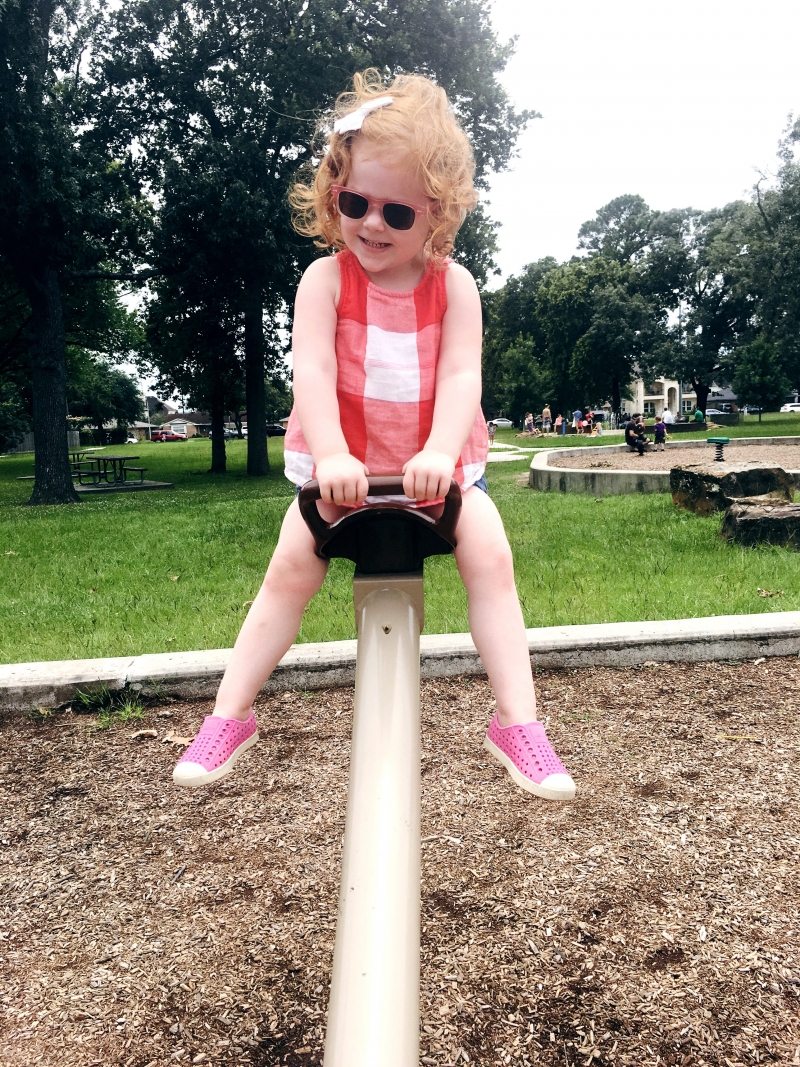 S E V E N
If you watch my Snapchat, you see that Harper is interacting with Lincoln a ton now and it's so fun to witness. She is the one who makes him laugh the most and the hardest. Oh, and she still calls him "baby Lincoln," and so does everyone else.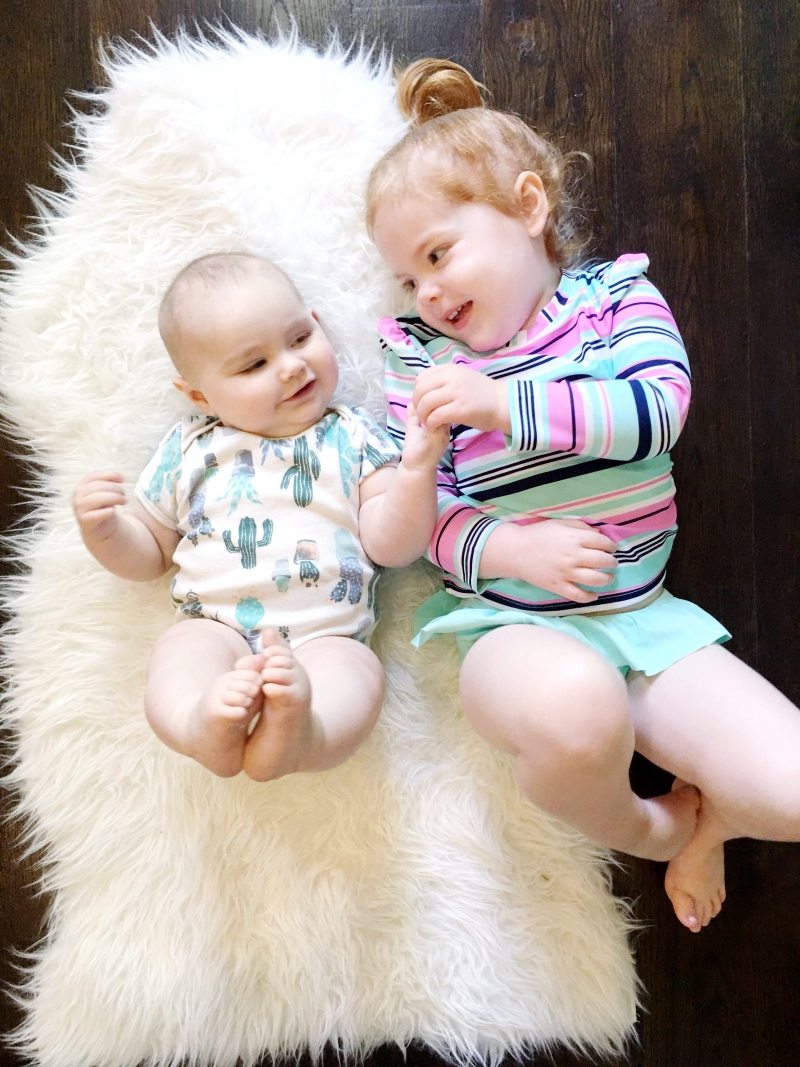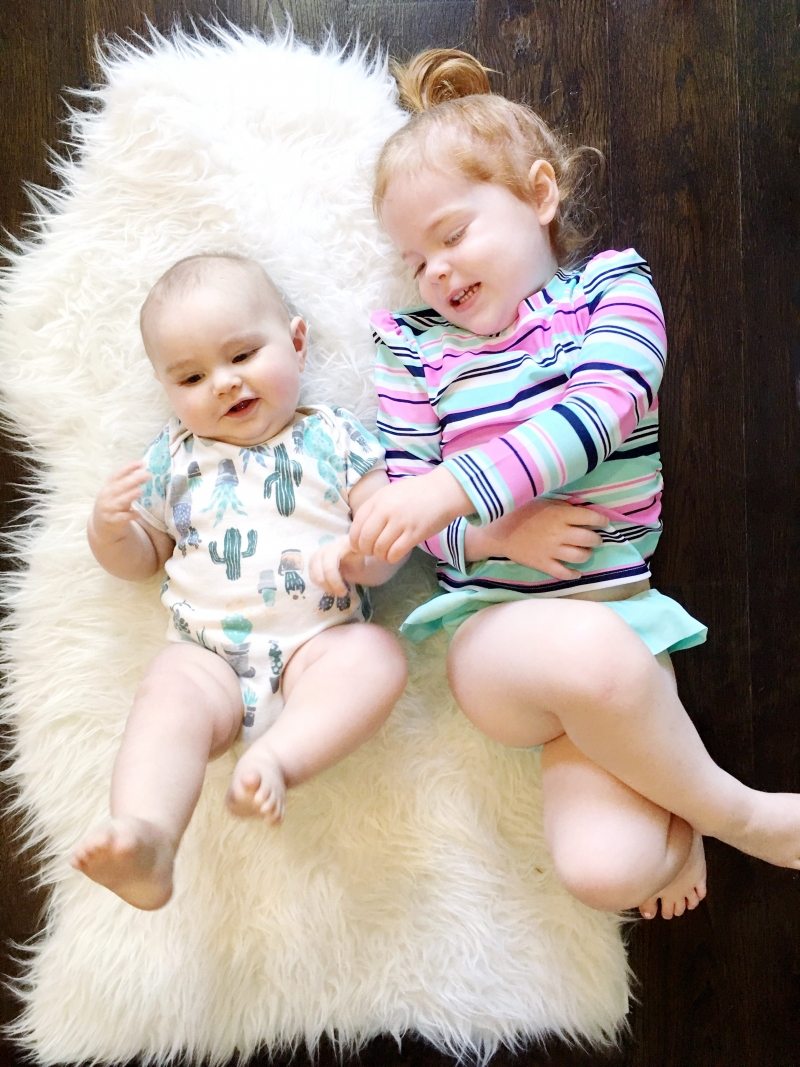 I hope you and your family had a safe Memorial Day weekend. So thankful for those that made the ultimate sacrifice for our freedoms.