This was the first year we hosted Harper's birthday party outside of our home and it was such a blast for the kids!
We held it at Wonder Wild, which has an awesome jumping pillow right in the middle of the room and great big slides and a playscape. There was even an area for smaller kids and babies that worked out really well since we had some younger siblings attend.
The donut/breakfast theme came about when we booked the party for 9 a.m. on a Saturday. We figured most kids are up early anyway and having the party in the morning frees up the rest of the day for all of the families attending. Breakfast foods felt like a natural fit and of course, there was coffee (which was very well received with multiple nods and thumbs-up of approval, haha).
Because the party was outside of our home, we had to bring all of the decor and food to the venue. The only tough part was that we couldn't arrive until 15 minutes before the party. I thought to myself "how the heck am I going to pull this off?" Luckily I have the best family and friends ever and we all came together to make it happen. As soon as we got to the venue we loaded up two carts full of food and decor and worked to get everything all set up. The good news is that the "bouncing fun" part of the party happens first, so families were directed to the play area while we worked away on the room until setup was complete.
We had over 20 of Harper's friends attend plus some younger siblings, so it was quite a busy party and she had so much fun! I could tell by her sweet little smile and wide eyes that she just adored that all of her friends were there celebrating her. She got so bashful when everyone sang happy birthday to her.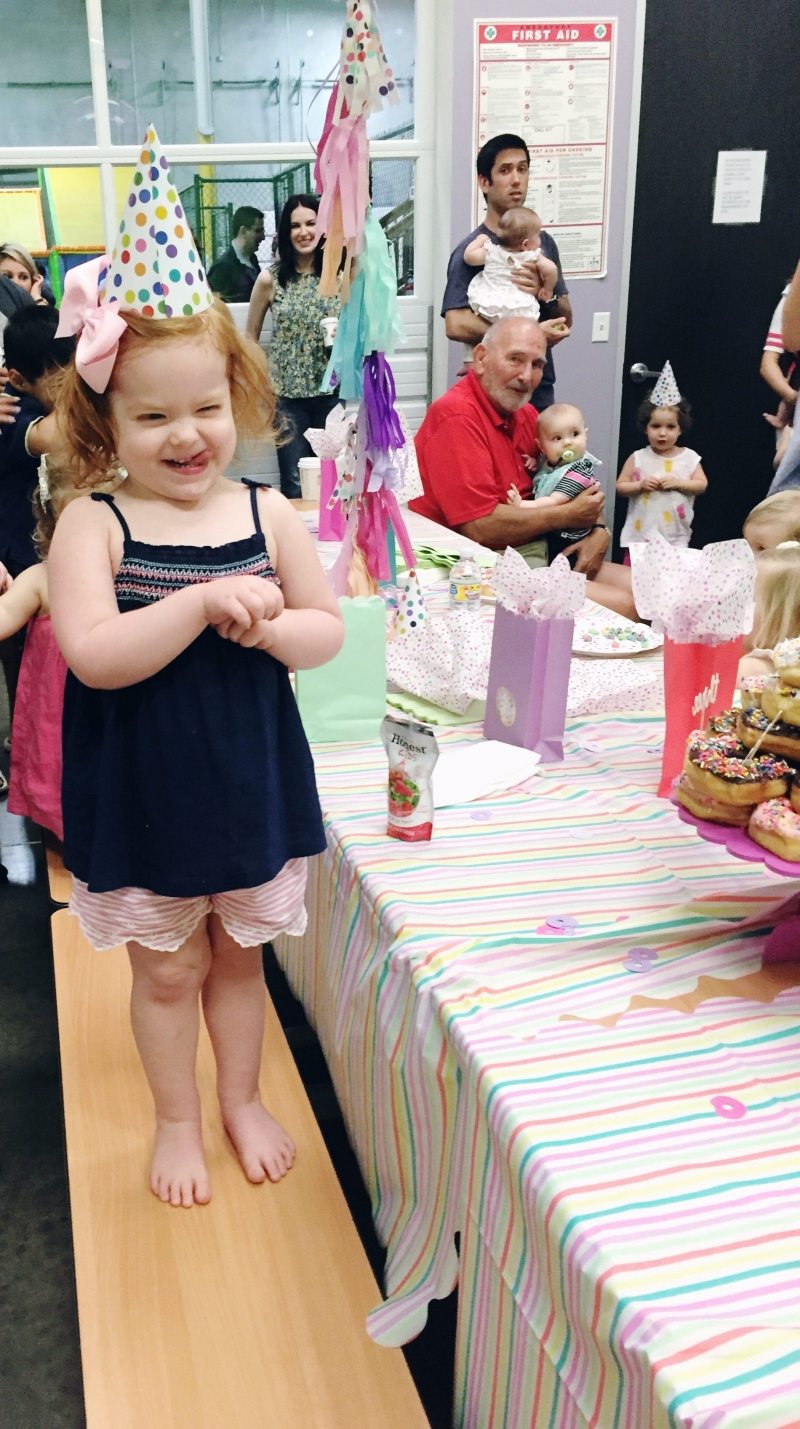 (I mean, look at that face!)
Here's a breakdown of what we did for this party:
D E C O R 
The theme/colors for this party were all inspired by some party supplies I found at Target months before Harper's birthday. I still remember texting Kevin "got all the stuff for Harp's party!" proud that I had done it so early.
I didn't have a theme at the time, but knew I wanted to have donuts and lots of bright colors, so it all came together from there.
The finishing touches are what really brought the party to life. Tiffany from Magnolia Bloom Boutique created the most adorable donut picks, confetti, tassel garland and balloons. The colors went perfectly with all of the items I got at Target and truly made the party look exactly how I had imagined it. Everyone complimented the decorations that morning, so major thanks to Tiffany for creating these festive elements!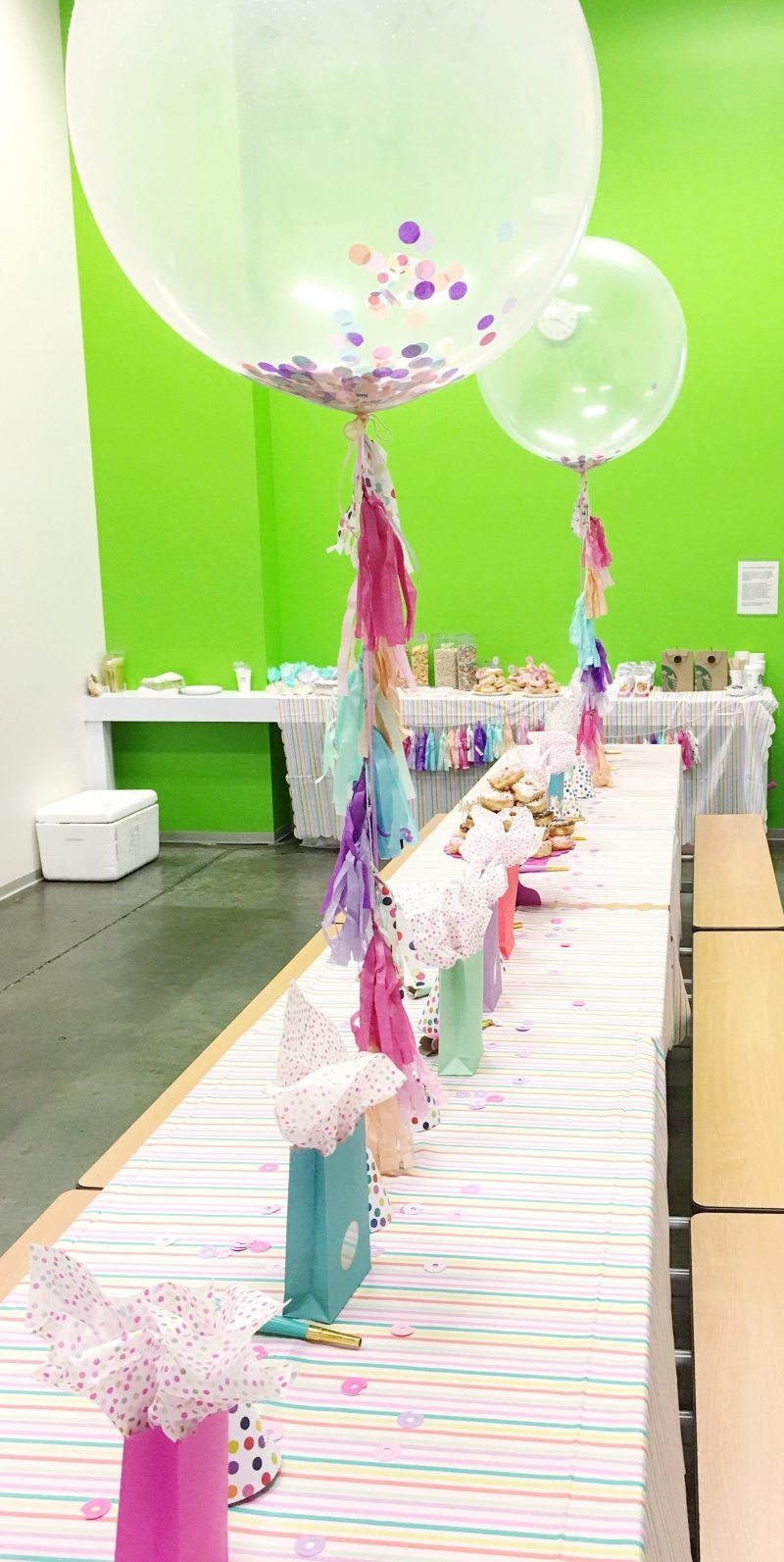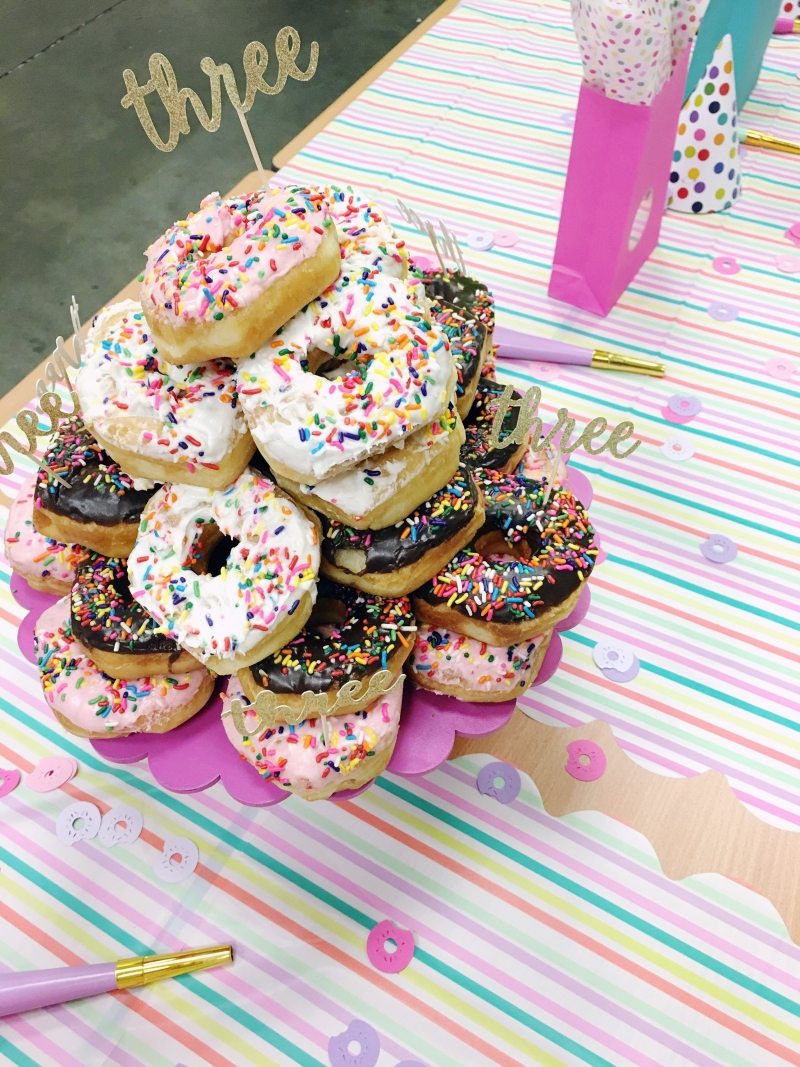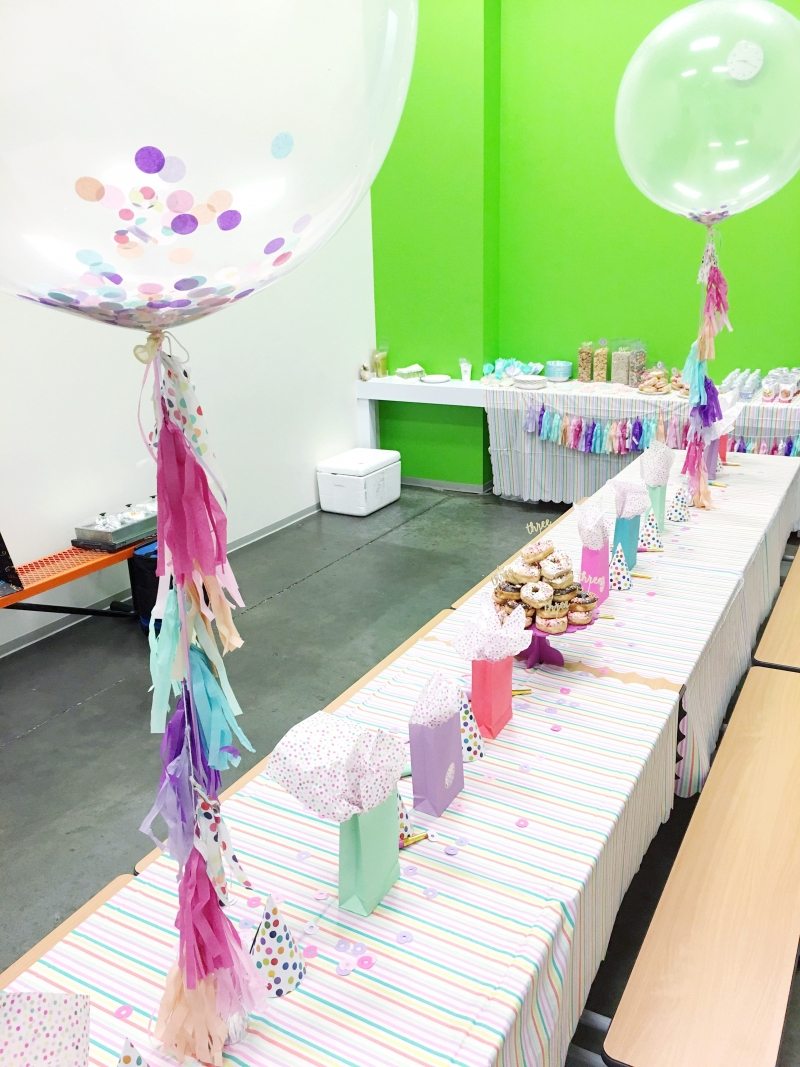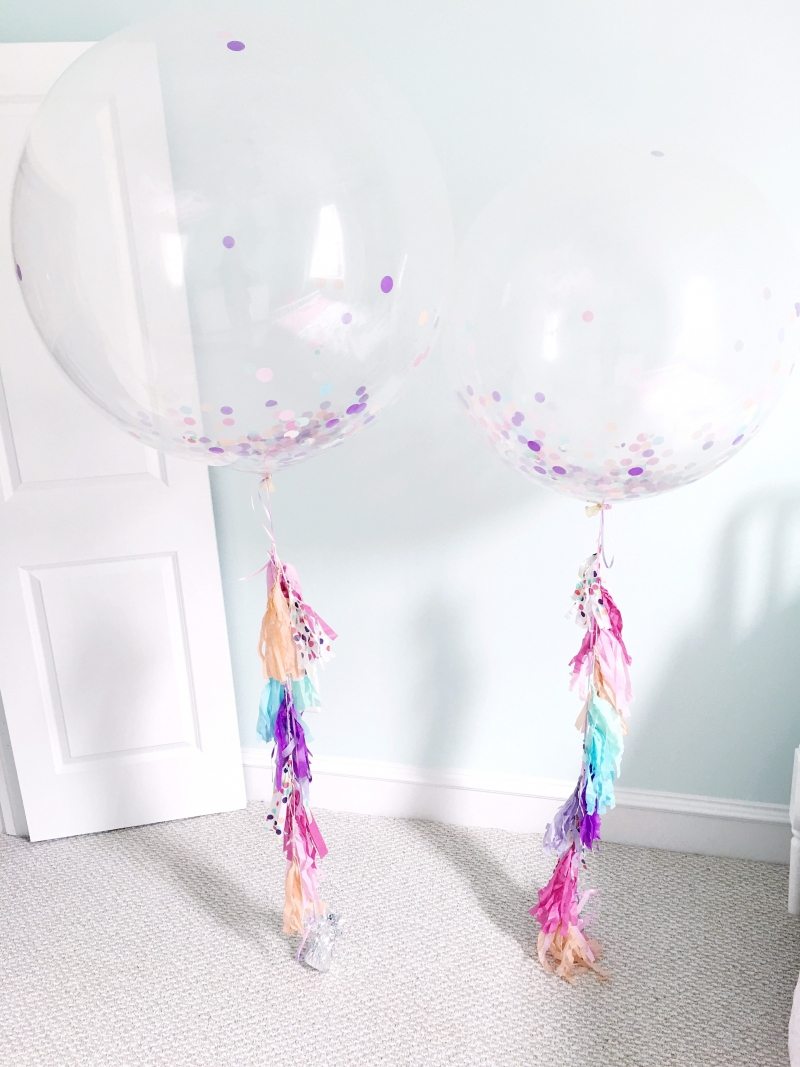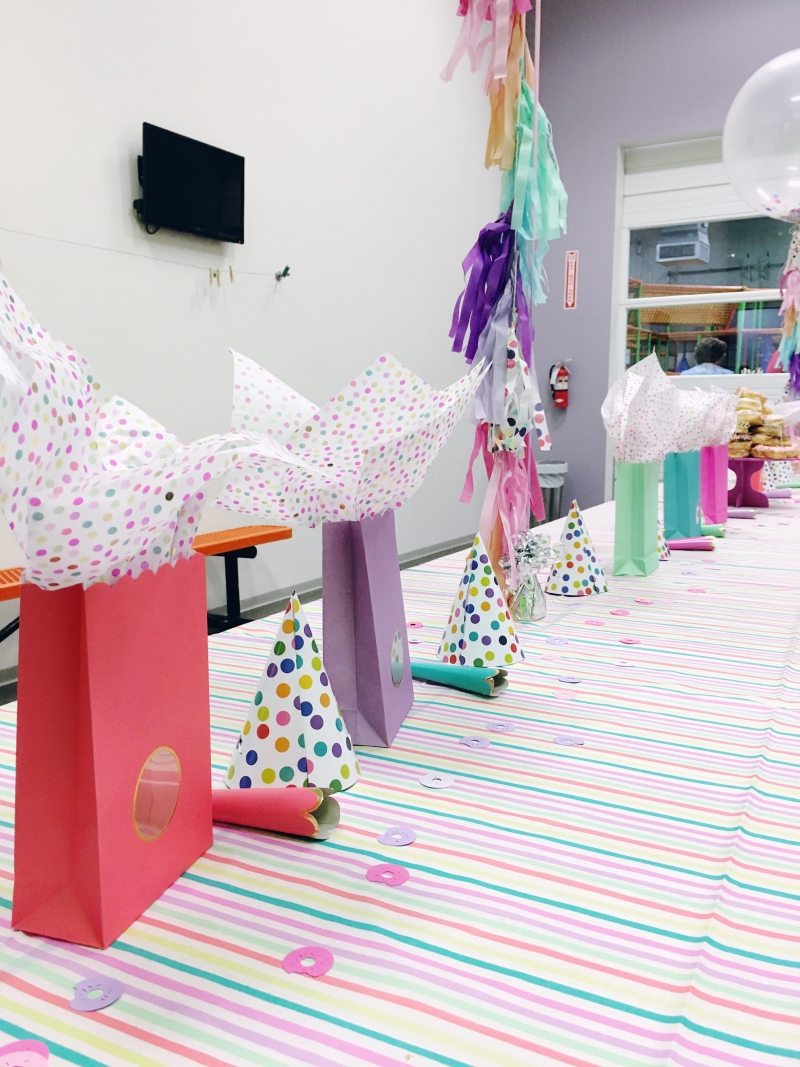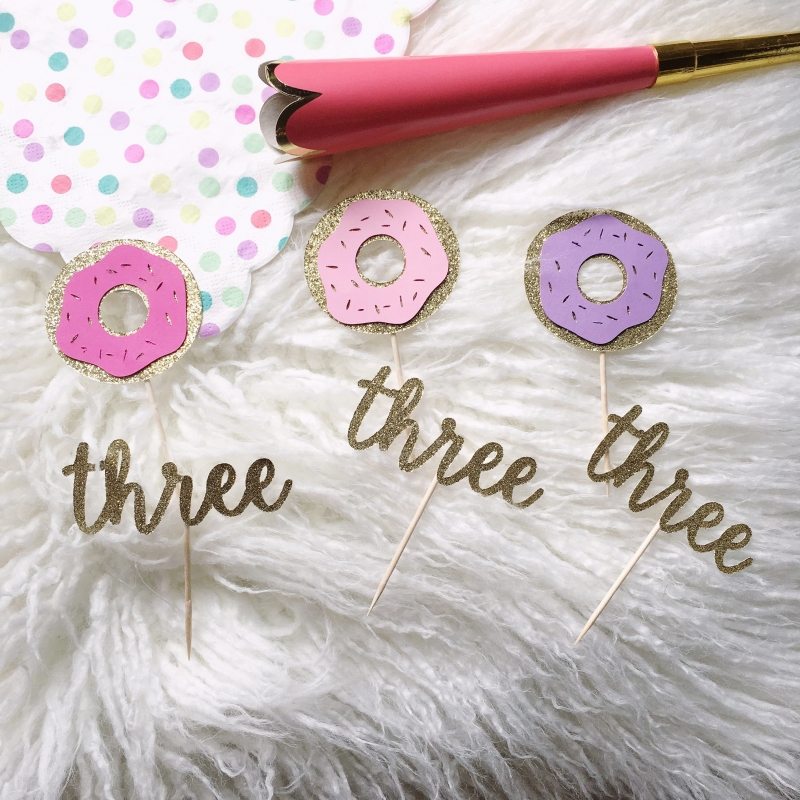 Danielle from Pretty Posh Shoppe created the cutest donut hair bow for Harper. Sadly it was left at home because we drove in separate cars so she didn't get to wear it at her party.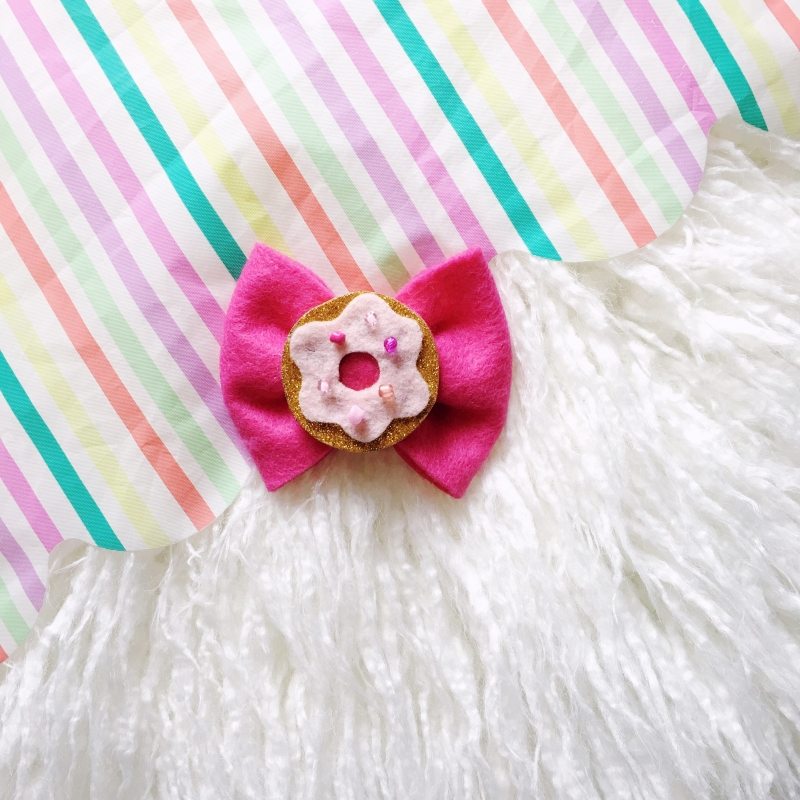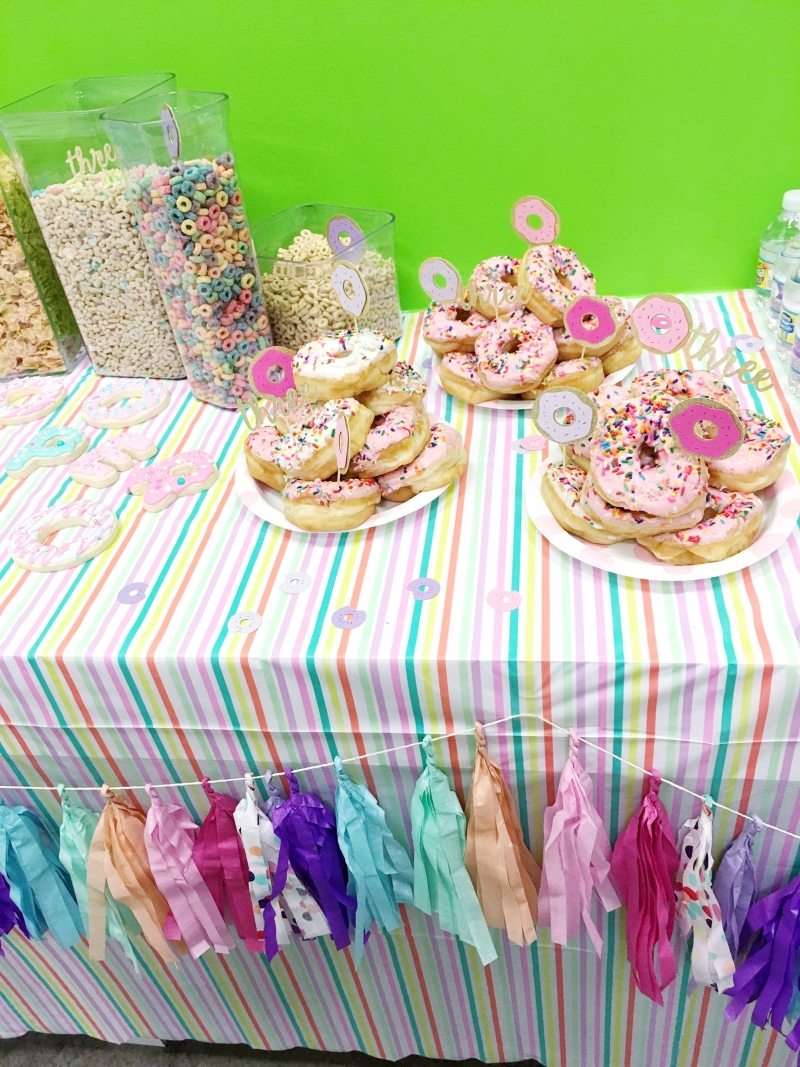 F O O D
Our food was pretty sugary, but that's what birthdays are all about, right? I used pink, white and chocolate sprinkle donuts from Shipley's Donuts to create a cake and also created mini donut "cakes" for the food table.
We ordered breakfast tacos from Torchy's mostly for the parents, but the kids enjoyed them too.  We also had two coffee travelers from Starbucks, because, caffeine.
Finally, we had a "cereal bar" which is just a fancy term for having Lucky Charms, Frosted Flakes, Cinnamon Toast Crunch, Fruit Loops and Cheerios. I purchased cow's and almond milk so that kids and parents could make cereal bowls and it was a big hit!
I also had cookies created by Sally's Sweets TX. She did Harper's flamingo party cookies and her talent is just unreal! She spelled out Harper's name and made each letter look like a donut with icing and sprinkles and also made some donuts with the most precious edible adornments!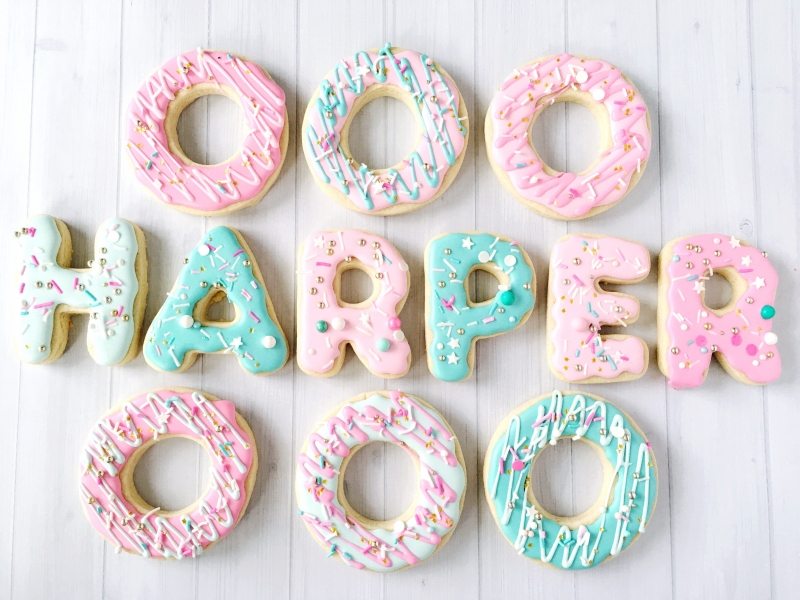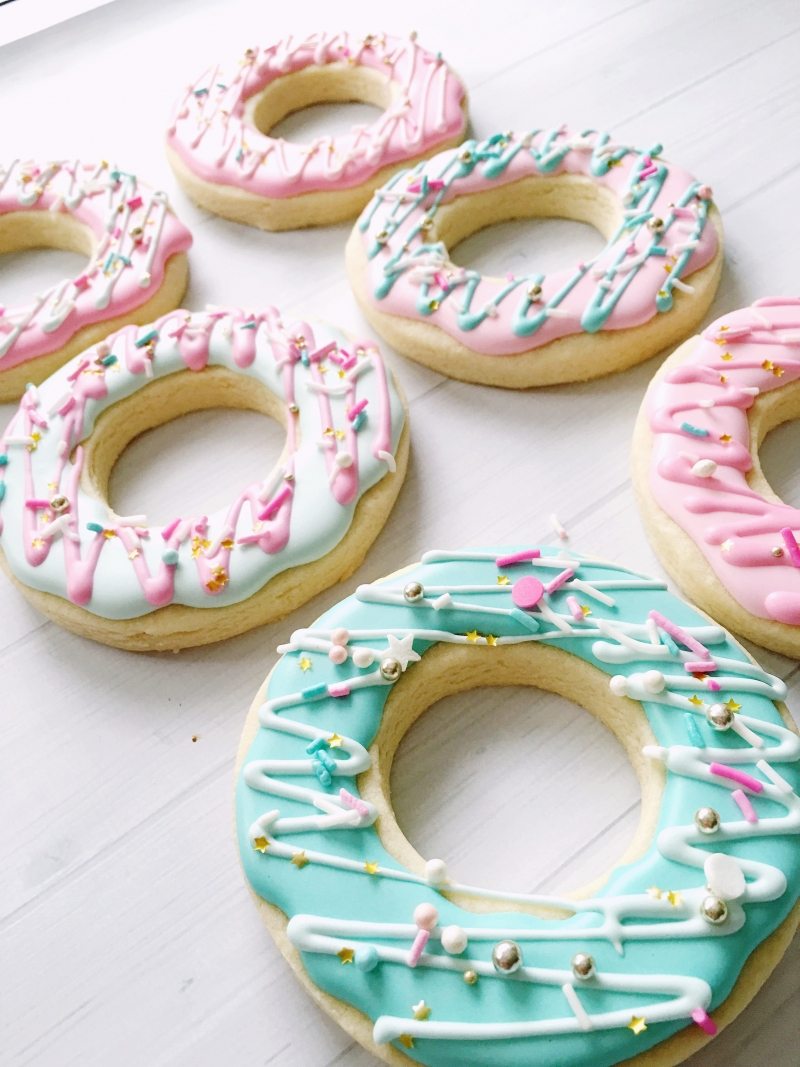 We had about 50 minutes in the party room for eating, which was the perfect amount of time.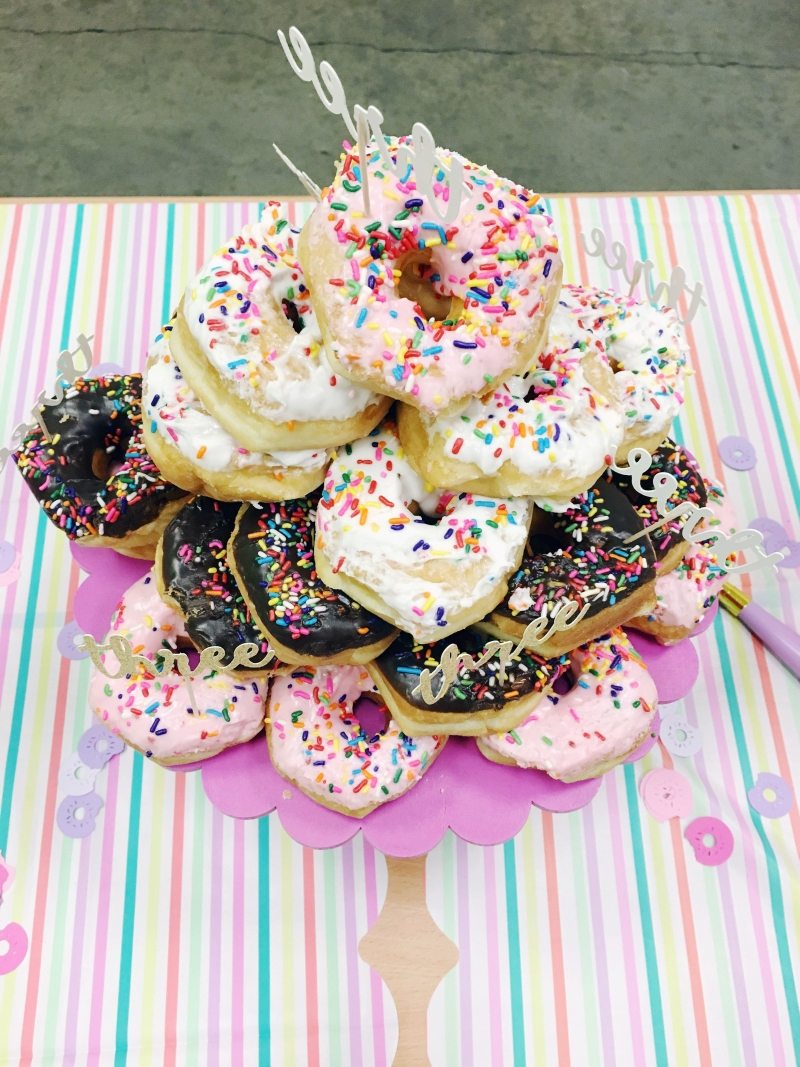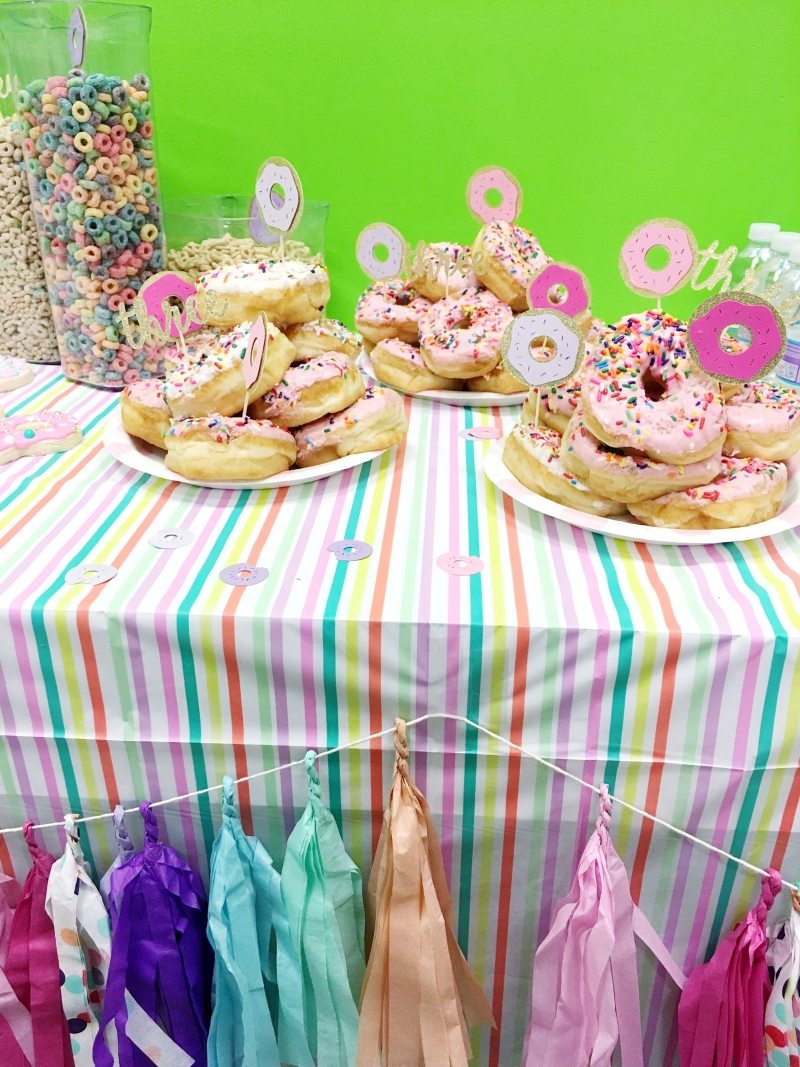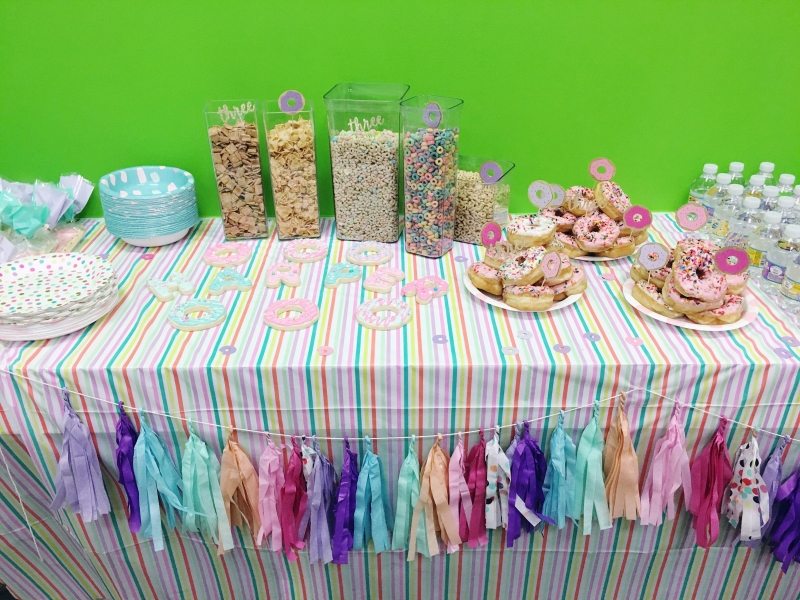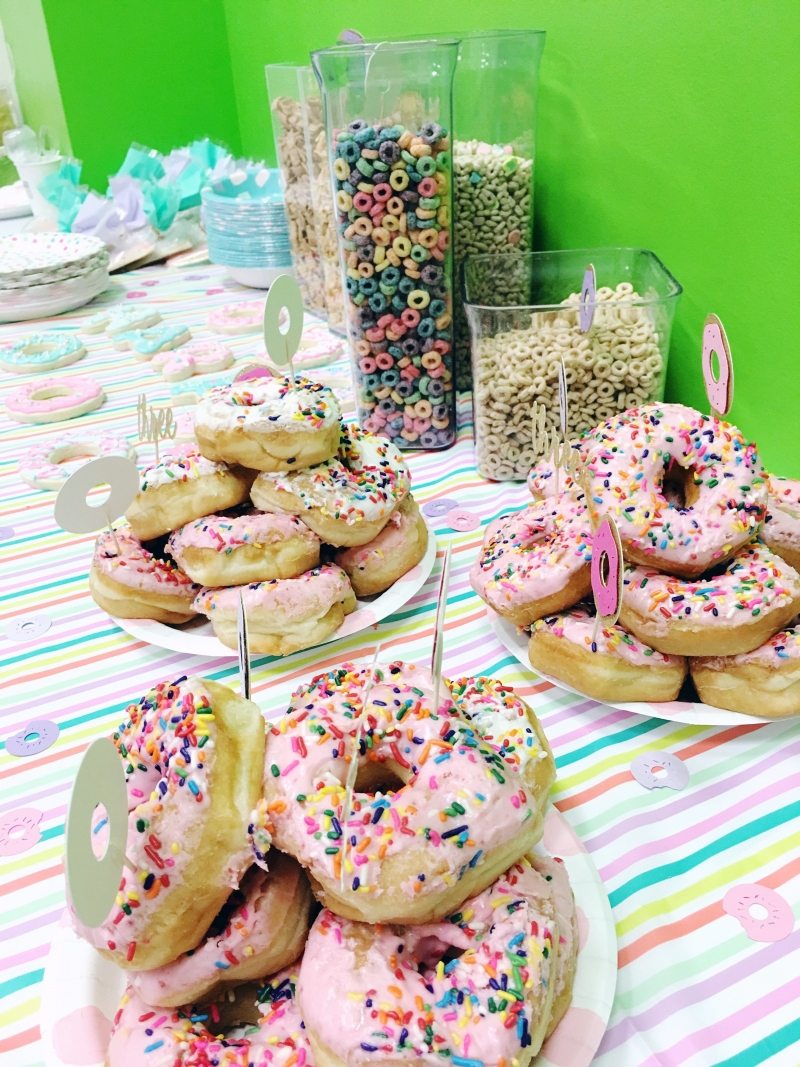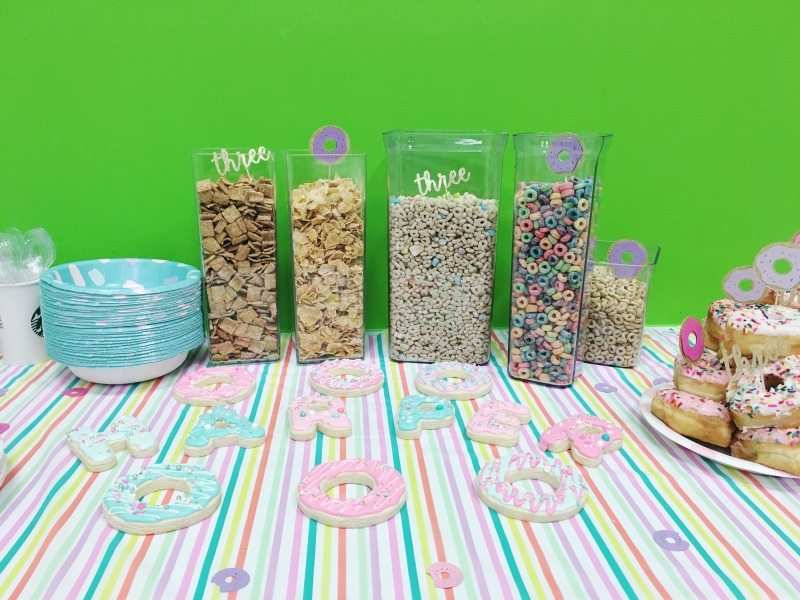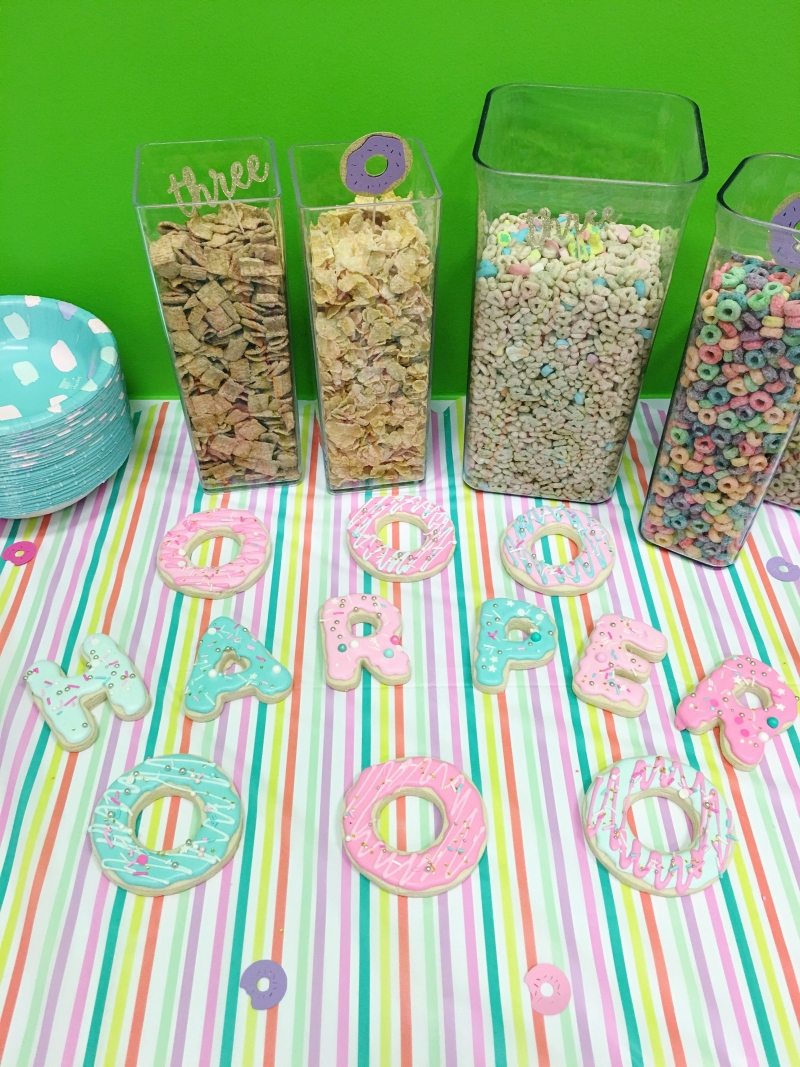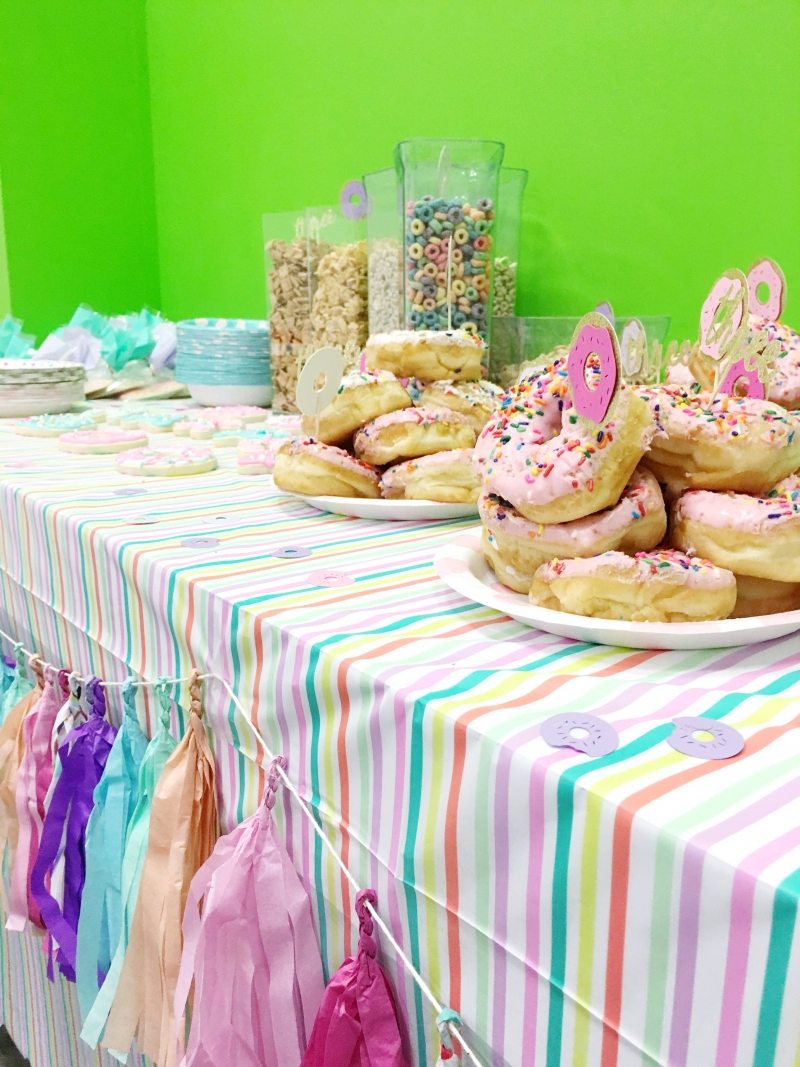 Though it was a rush to set it all up, I'm so thrilled with how it turned out and I already can't wait to plan for next year!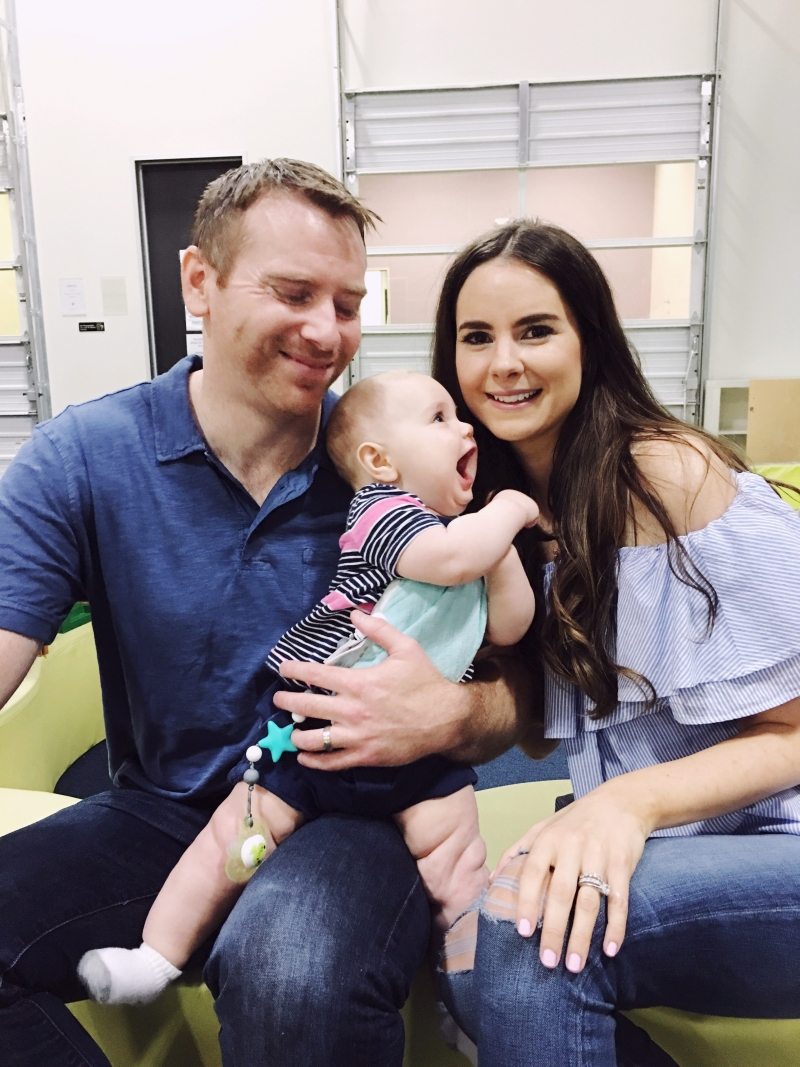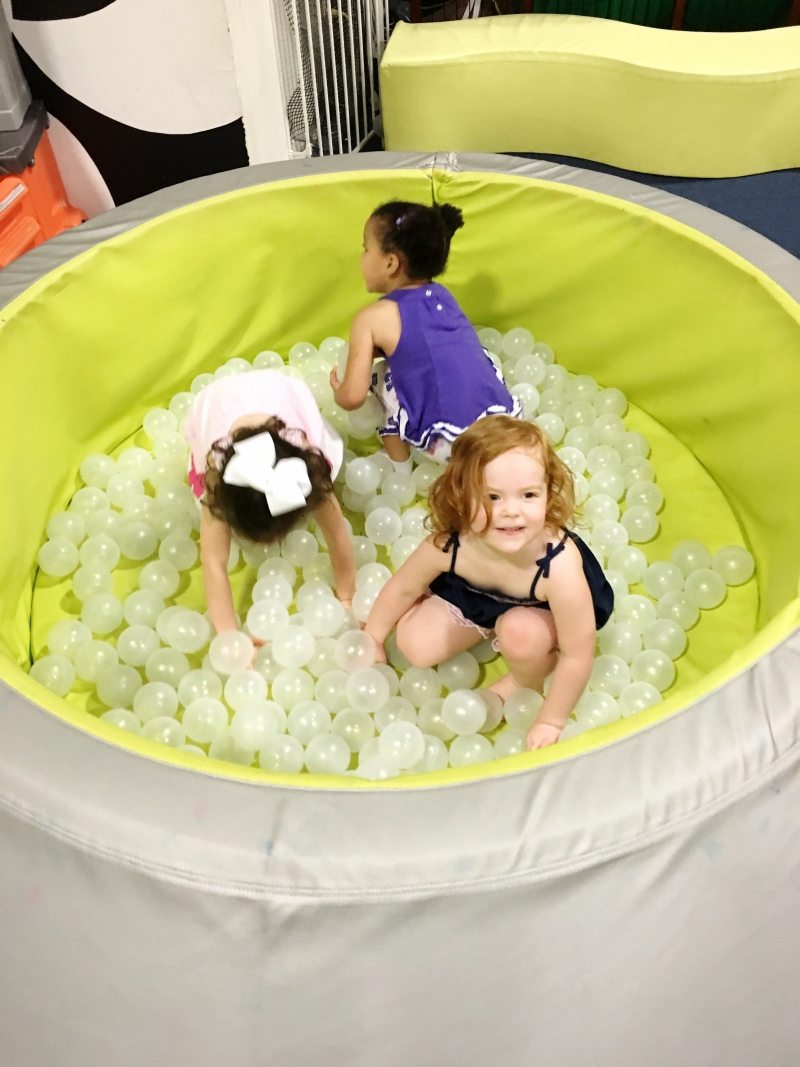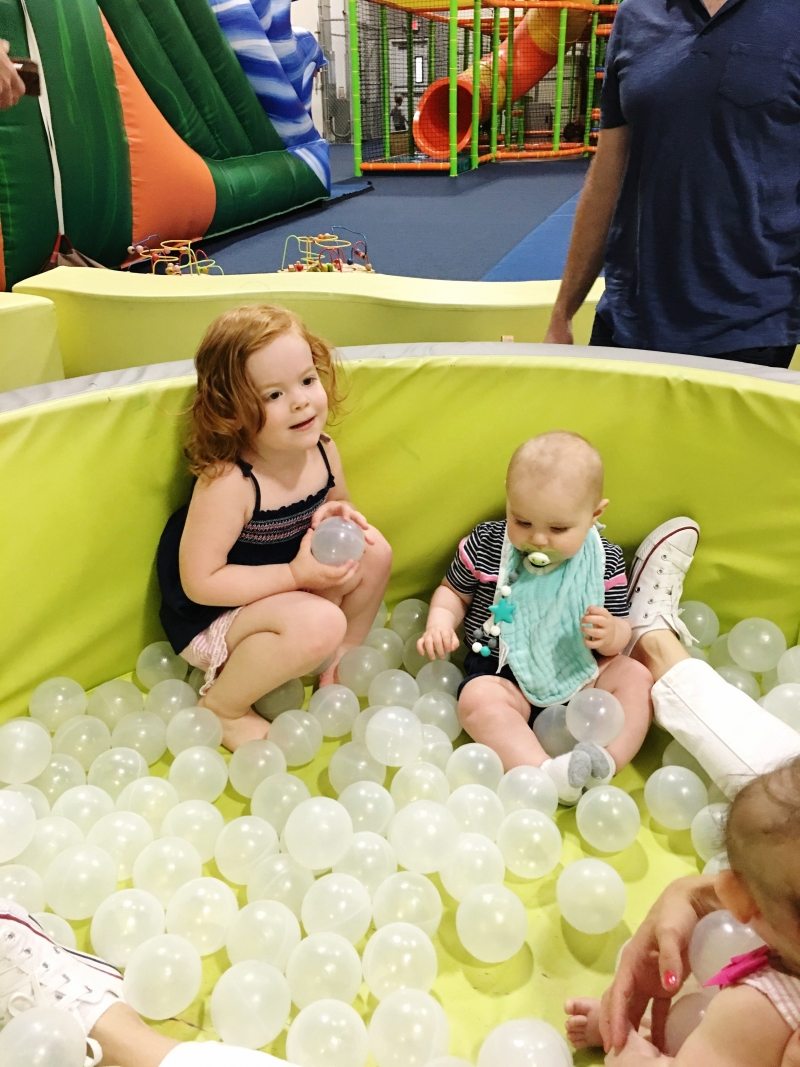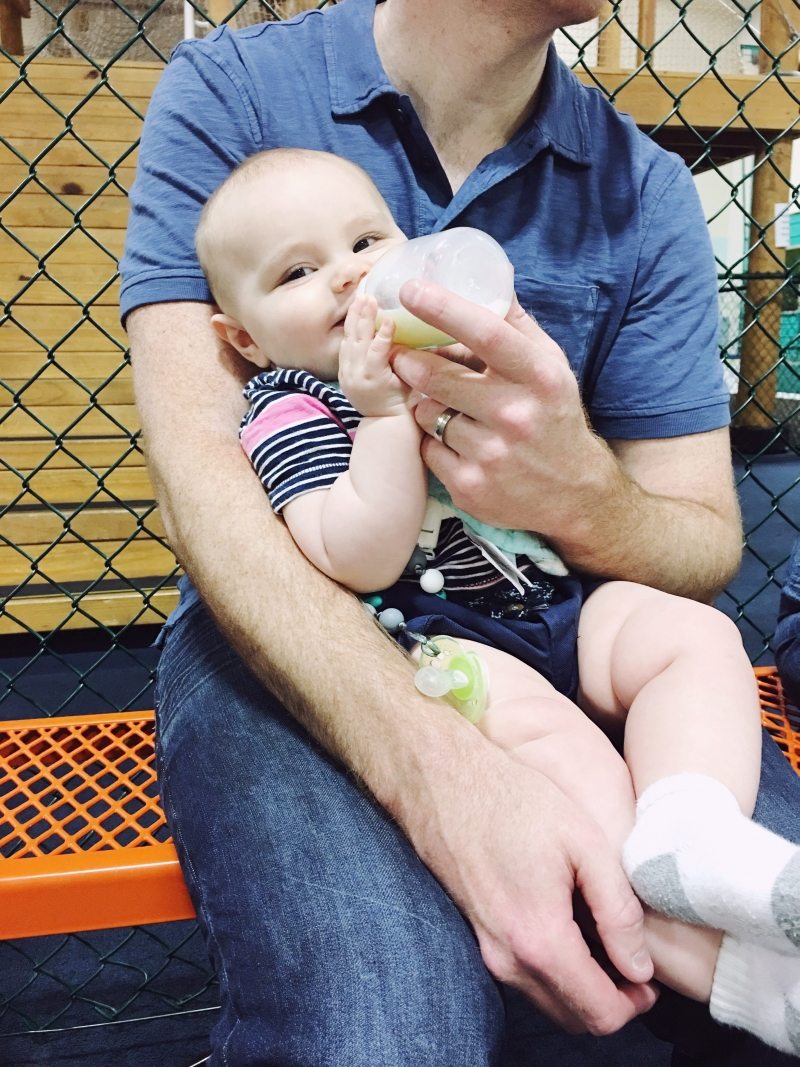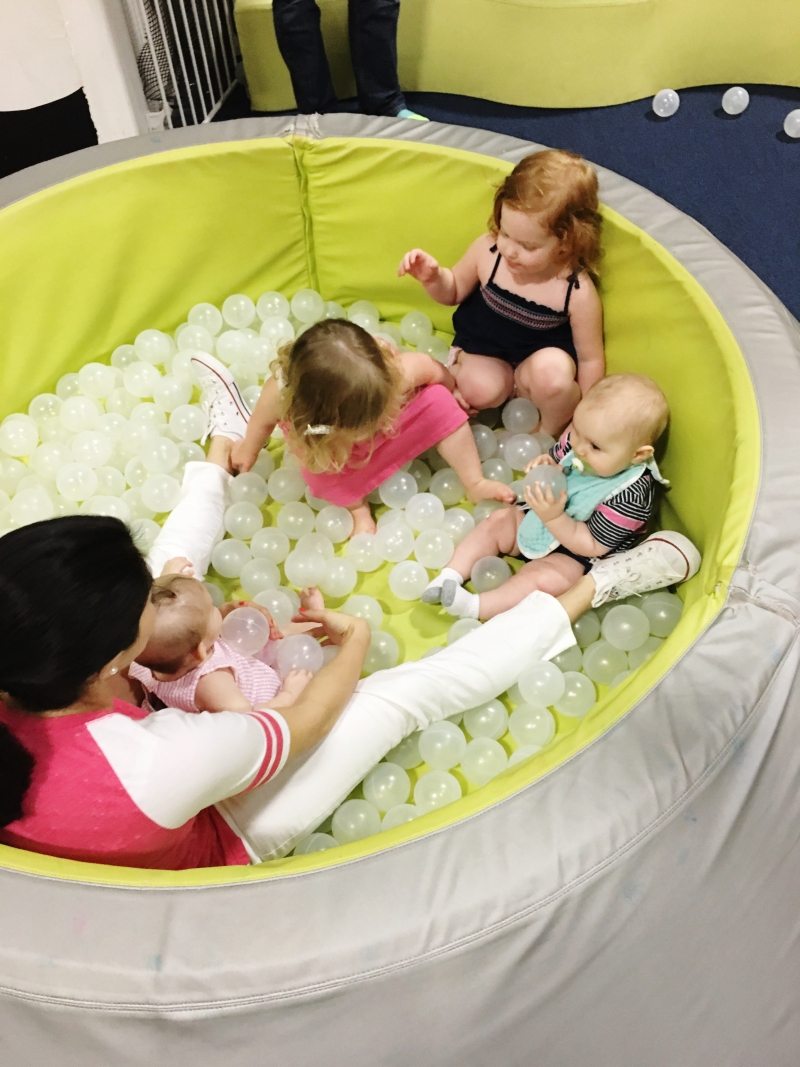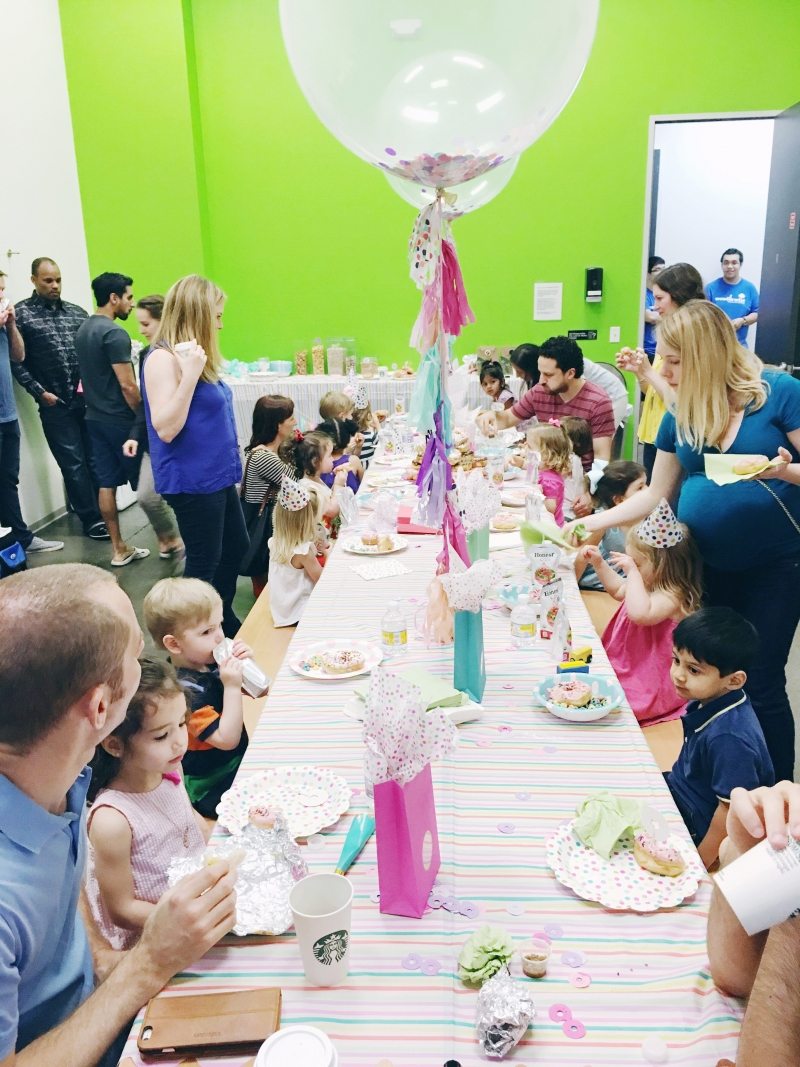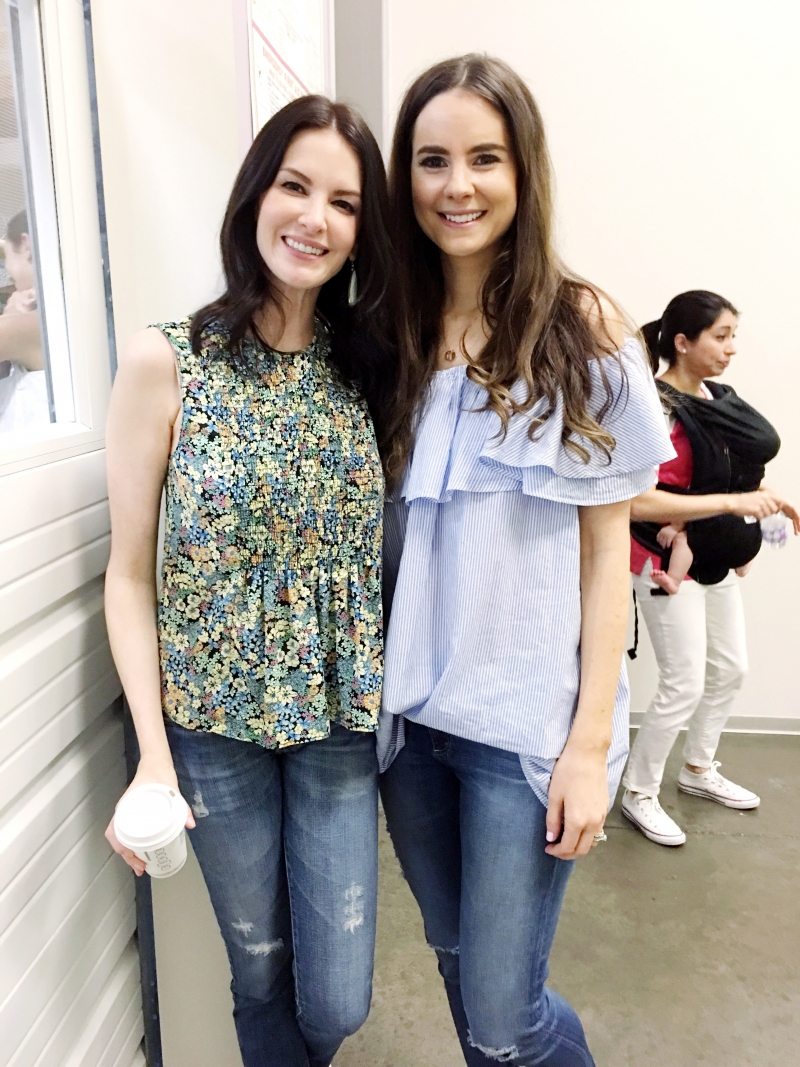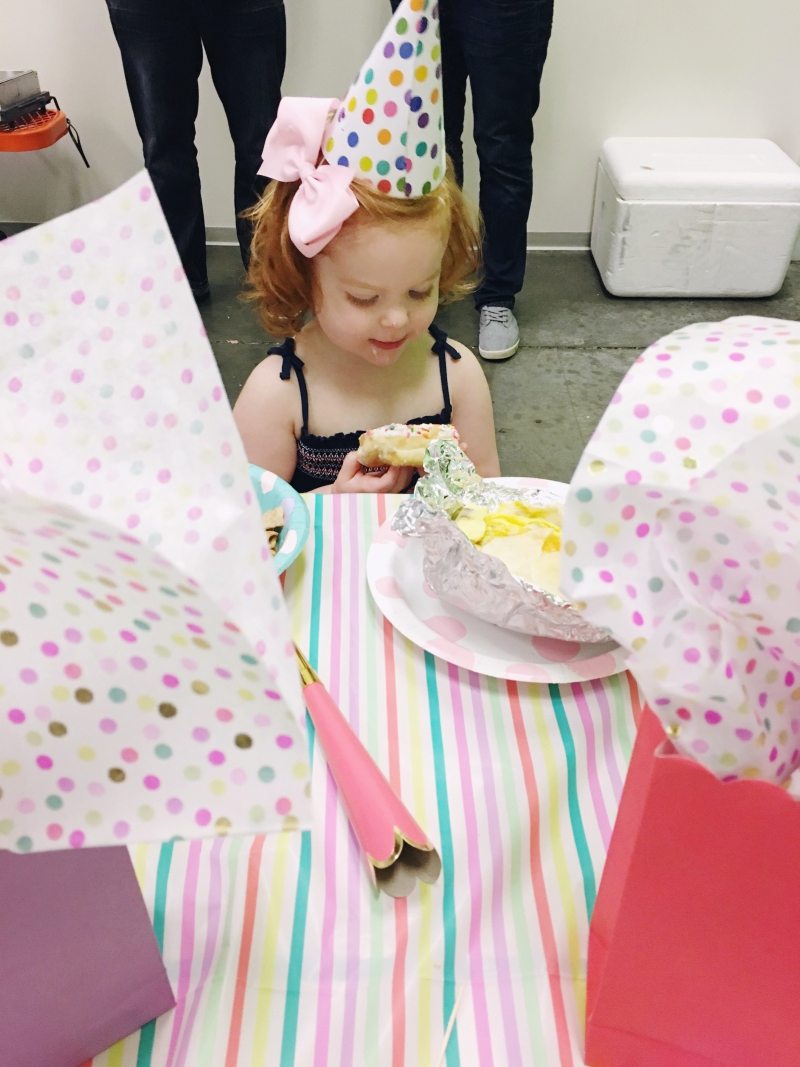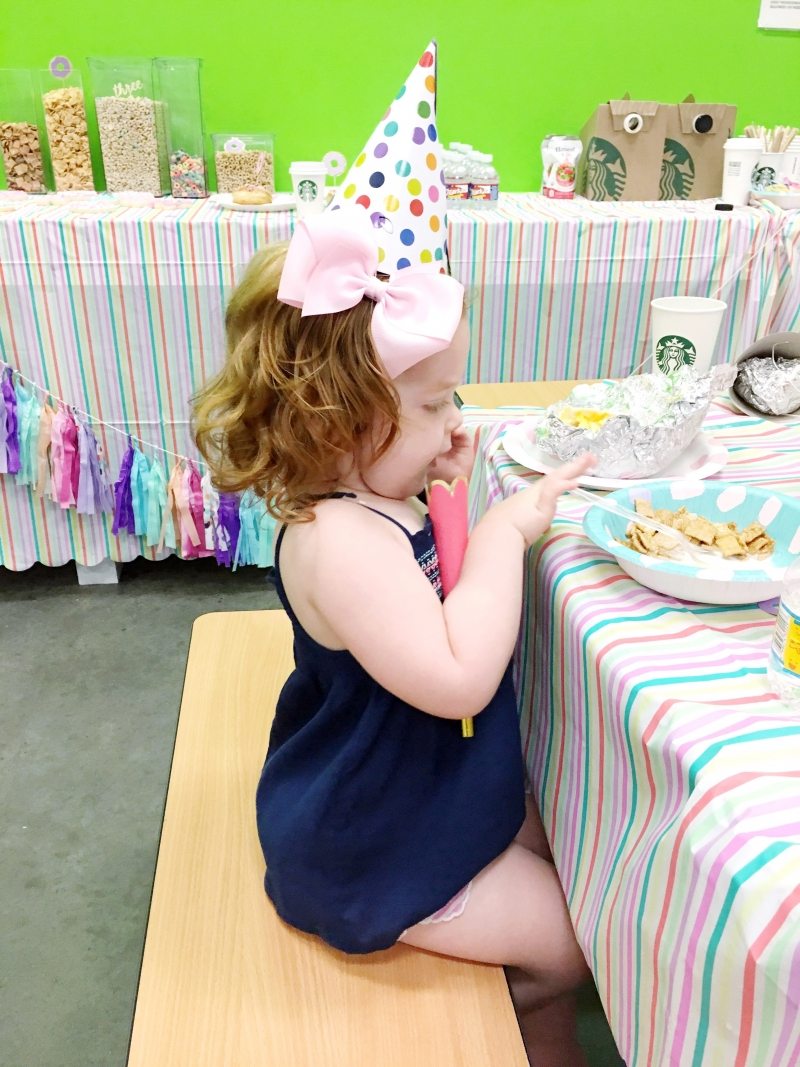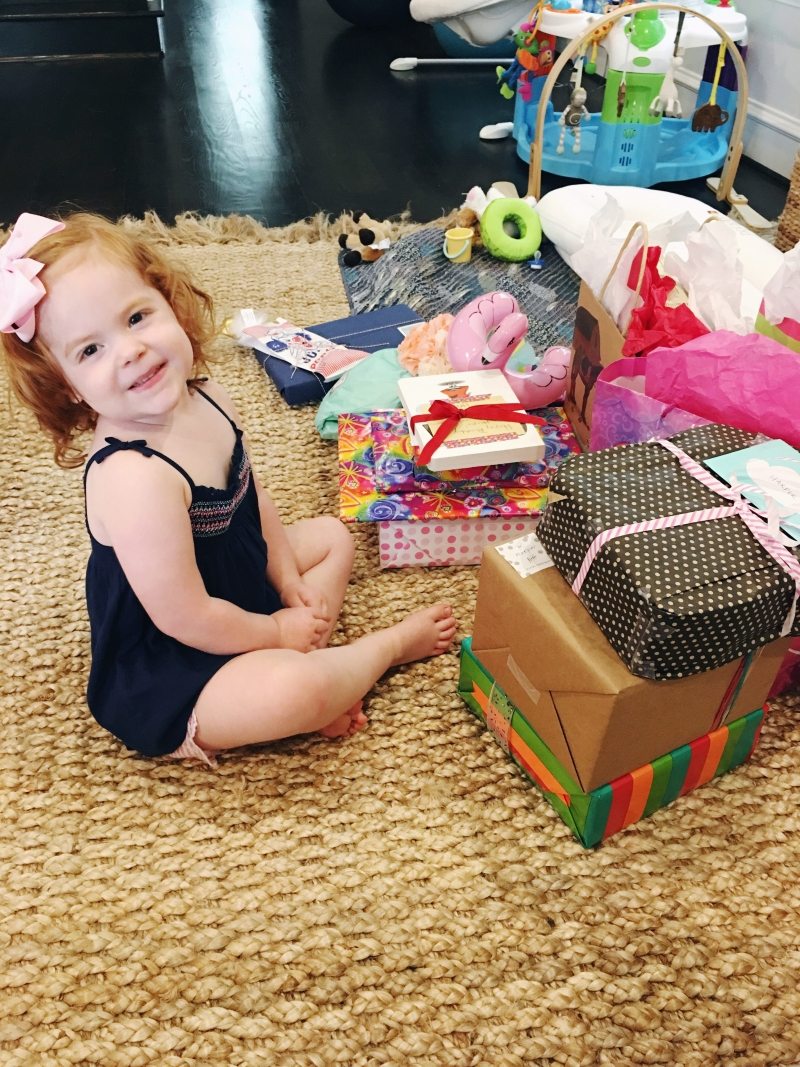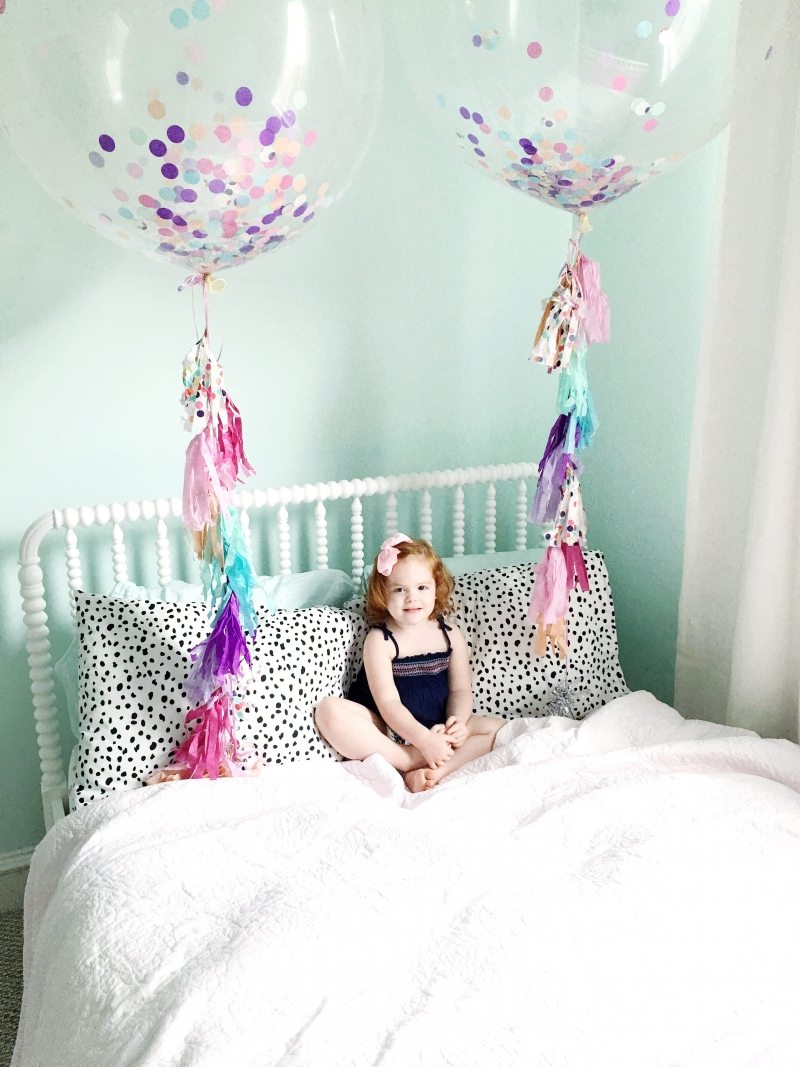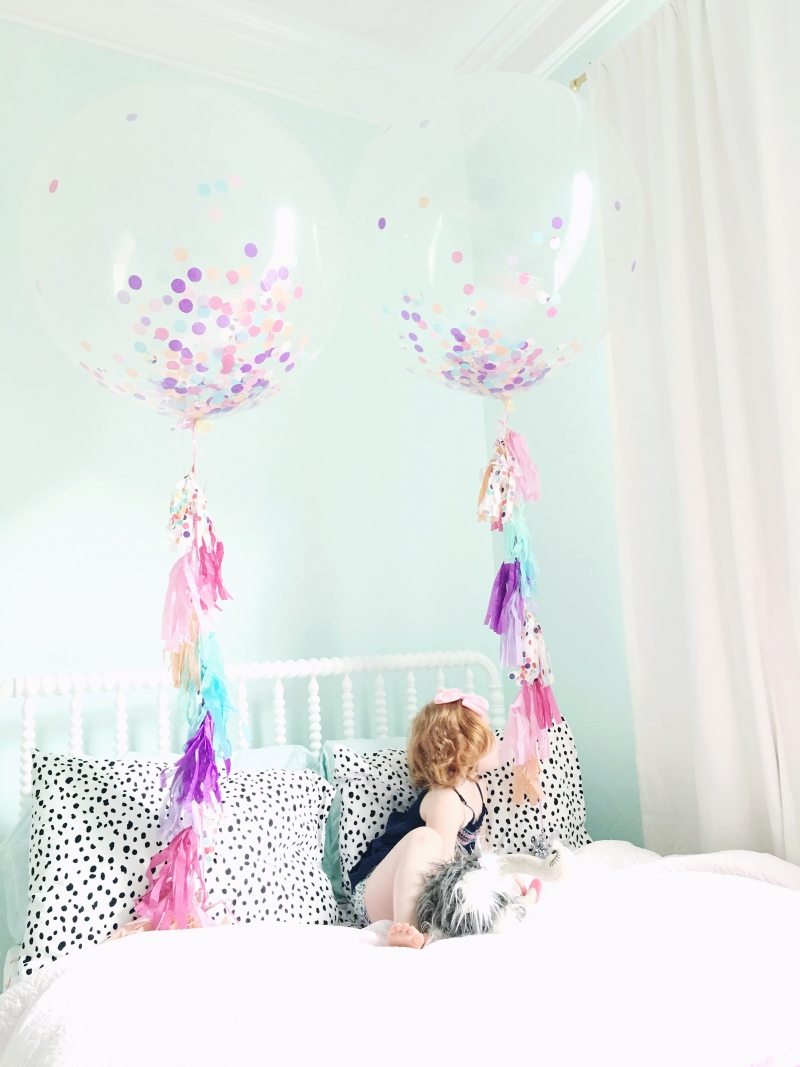 If you have any questions about the party or if I missed sourcing something, please let me know!