Happy 4th, friends!
What a week it has been. I ended up taking a five-day weekend since I came down with food poisoning and/or a stomach bug (I guess we'll never know) late during my work day on Wednesday. I woke up still feeling like I was hit by a bus on Thursday and had taken Friday off anyway, so it turned into quite a nice break (well, aside from the recovering from feeling horrible part).
By the way— thank you to all of you ladies that submitted your questions for my Snapchat Q&A. I'll definitely try to do another one again soon!
O N E
We finally hung Lincoln's artwork in his nursery. I'm sorry, second baby, that it took nearly 9 months for us to do so. The prints are by Sharon Montrose and they're a gift from Candice. The plush giraffe can be found here.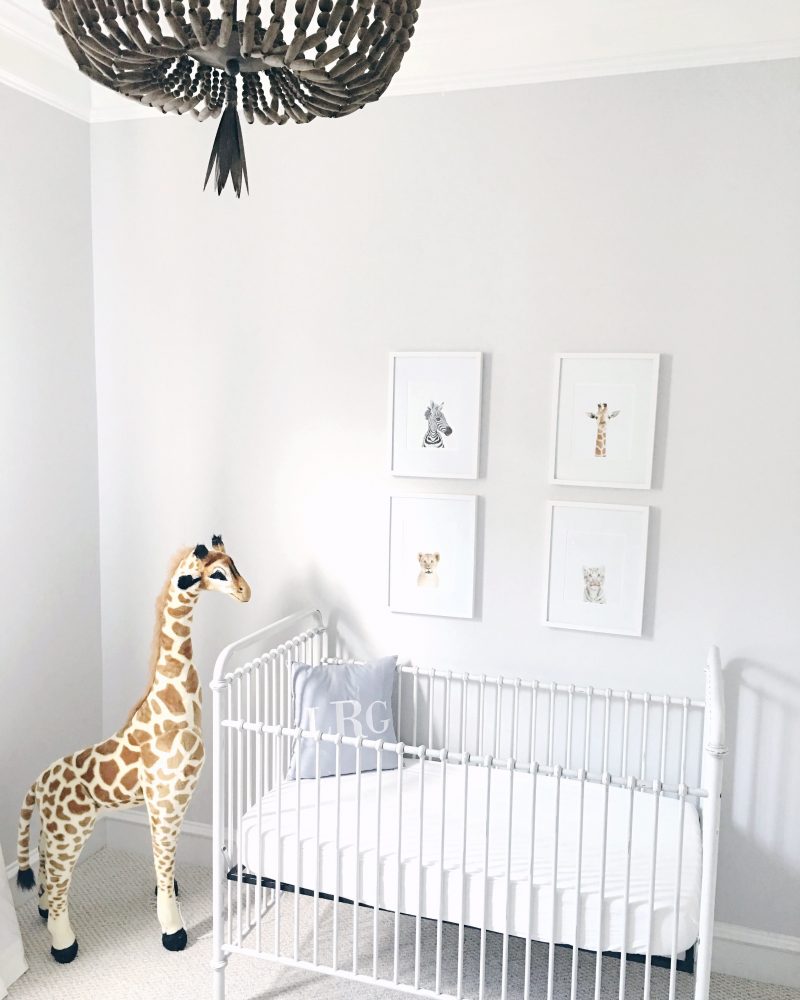 We also switched Harper's room around. We used to have the bed with the headboard up against the left wall but we switched it to the right wall so that right as you walk in there's plenty of play space and the wall opposite to where her bed is now has her dresser. It makes the room feel larger which is great! We still have to put up her book ledges and do a little gallery wall above her dresser, but it's really coming together.
We also put up her unicorn head and these adorable felt letters created by Quarter Life Luck.  They're such a fun touch and I love how the soft pink color accents the other pieces in her room.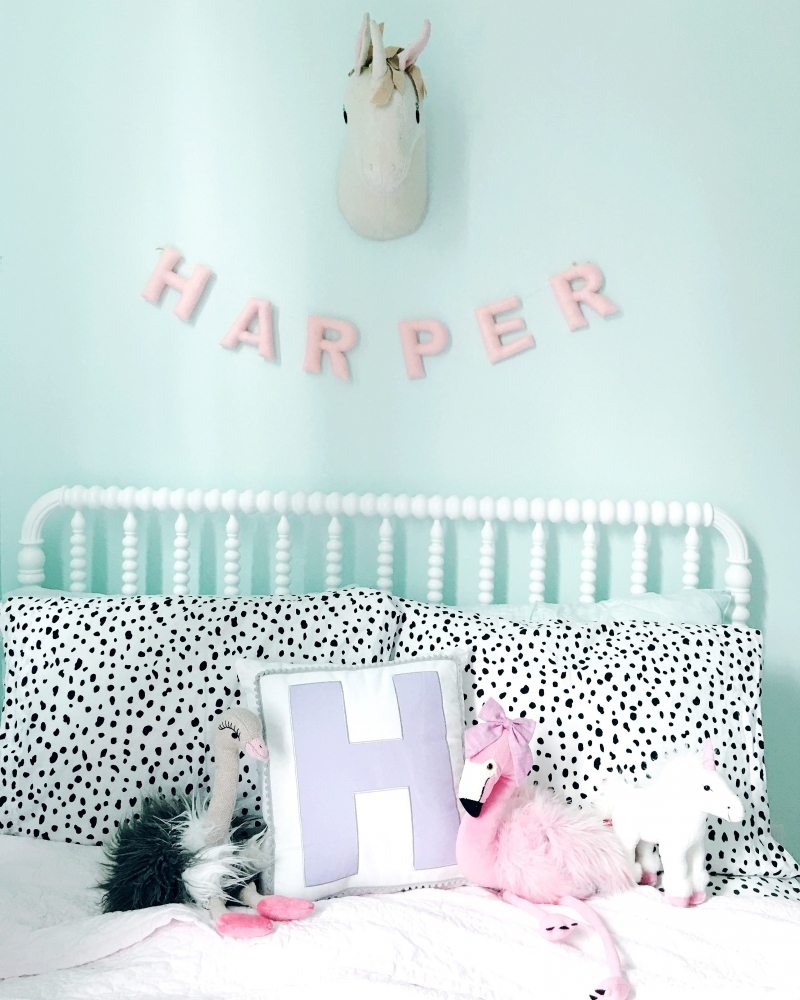 unicorn head  |  sheets  |  letter pillow  |  felt name letters (c/o) 
T W O
On Saturday we had a playdate at our friend's house and I couldn't resist taking some sweet snaps of L on their porch swing.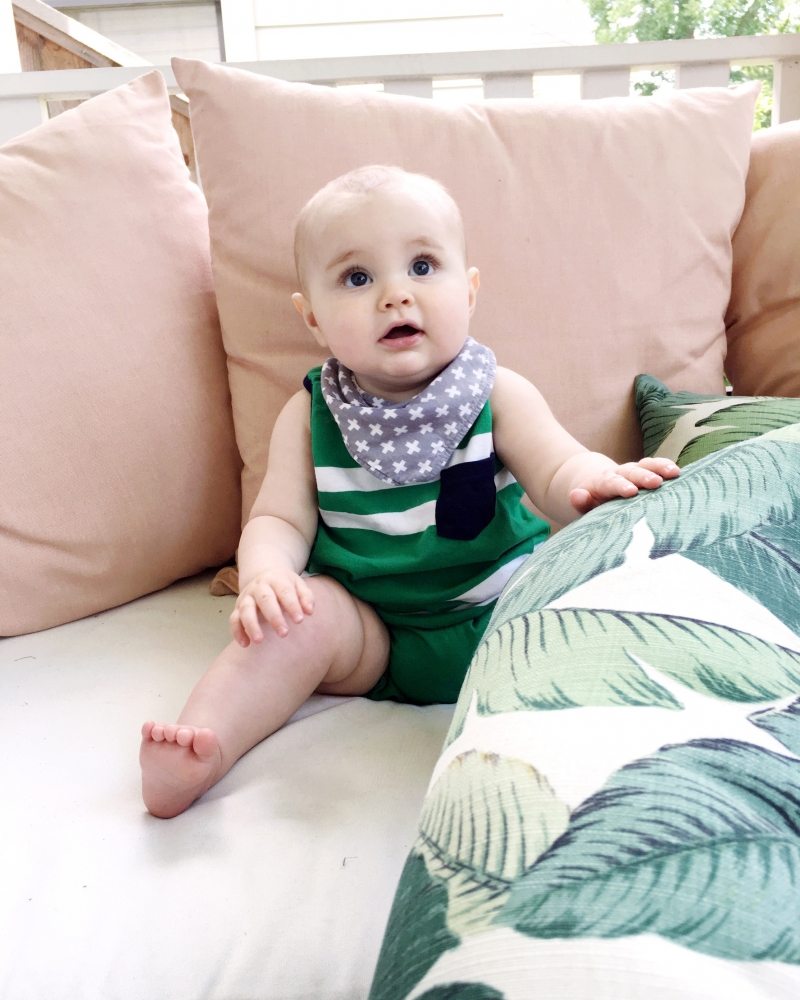 We spent all day Sunday organizing our house. My in-laws came over to help out with the kids and we cleaned out cabinets, junk drawers, did tons of laundry and overall got the house in better shape. I couldn't believe how much junk we had around (hello, didn't we just purge all that crap when we moved almost a year ago?) I also got our pantry back in shape and went through all of my makeup, hair and skin products in my bathroom. It feels so good to start the week off with a more organized home. Lets see how long it lasts…
T H R E E
We enjoyed a family day at the pool to celebrate the 4th and as always we had a great time! We got Lincoln a new pool float and he basically used it as a pillow.
One of the most amusing things of all time is trying to get a photo with your toddler and baby (or even just one child). Outtakes are the best.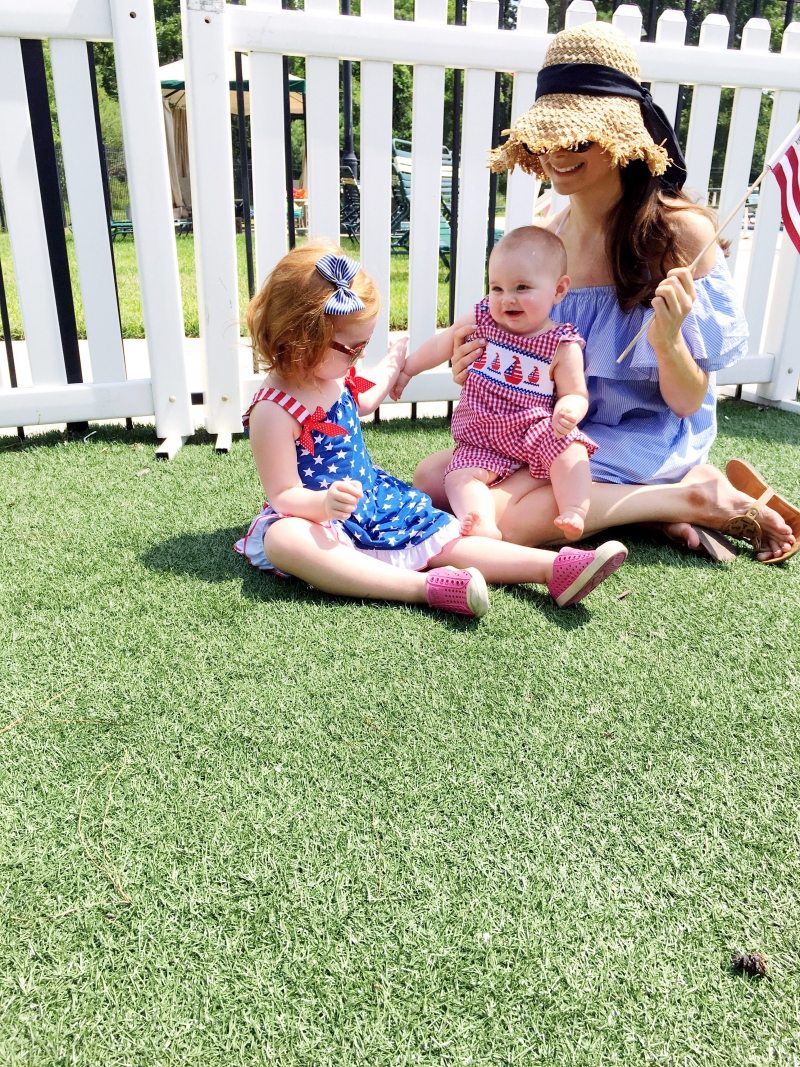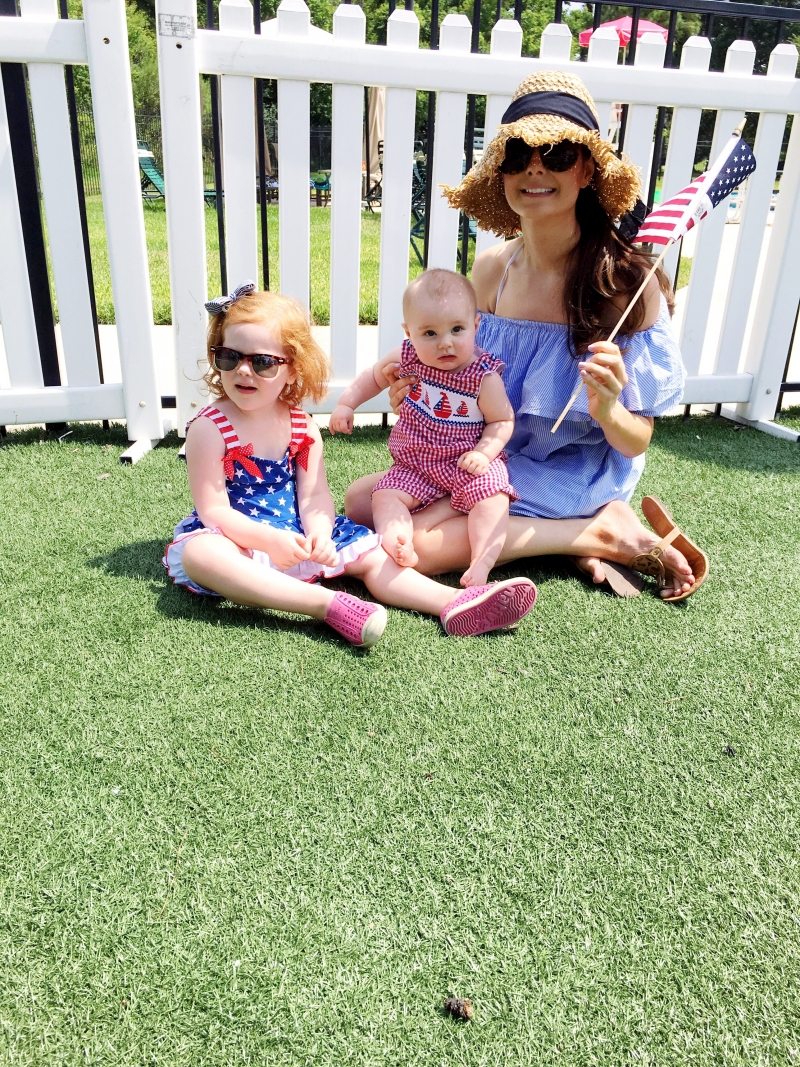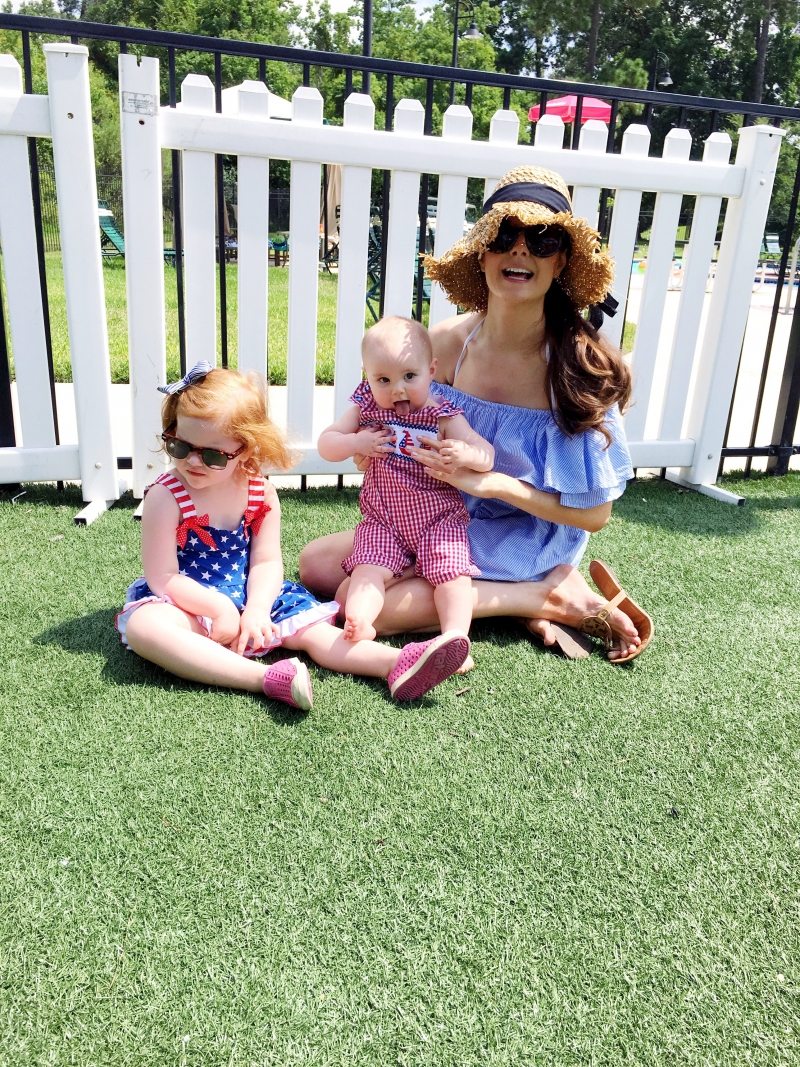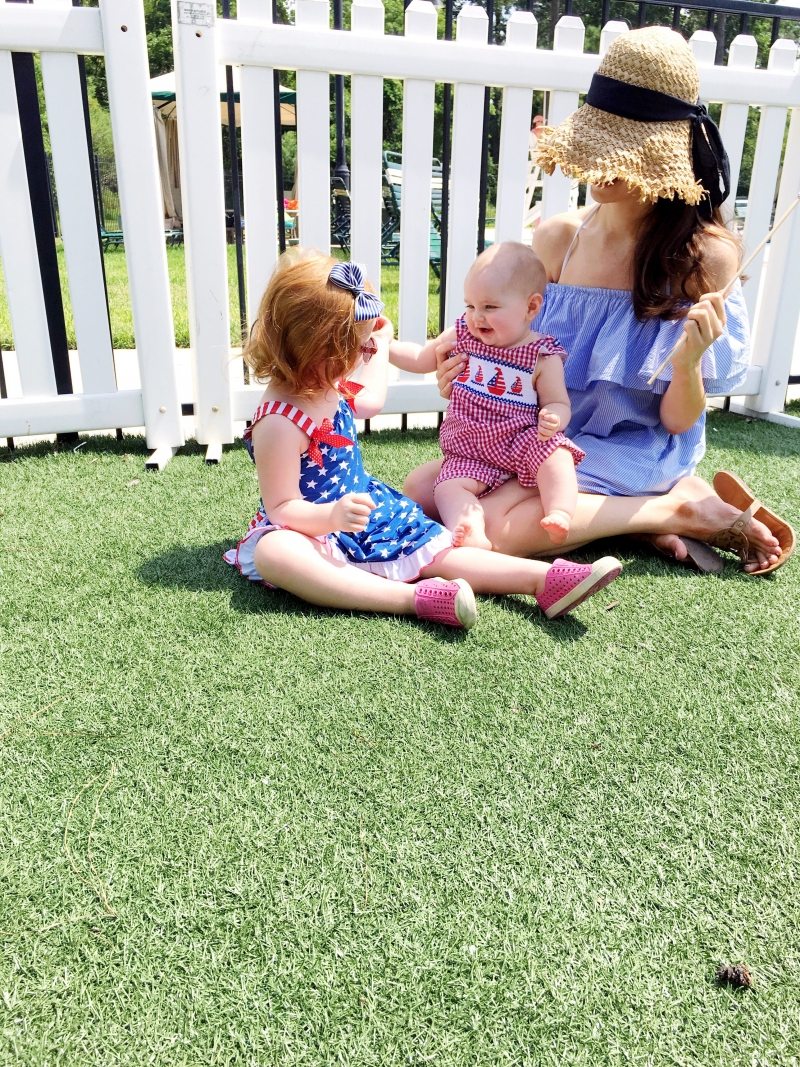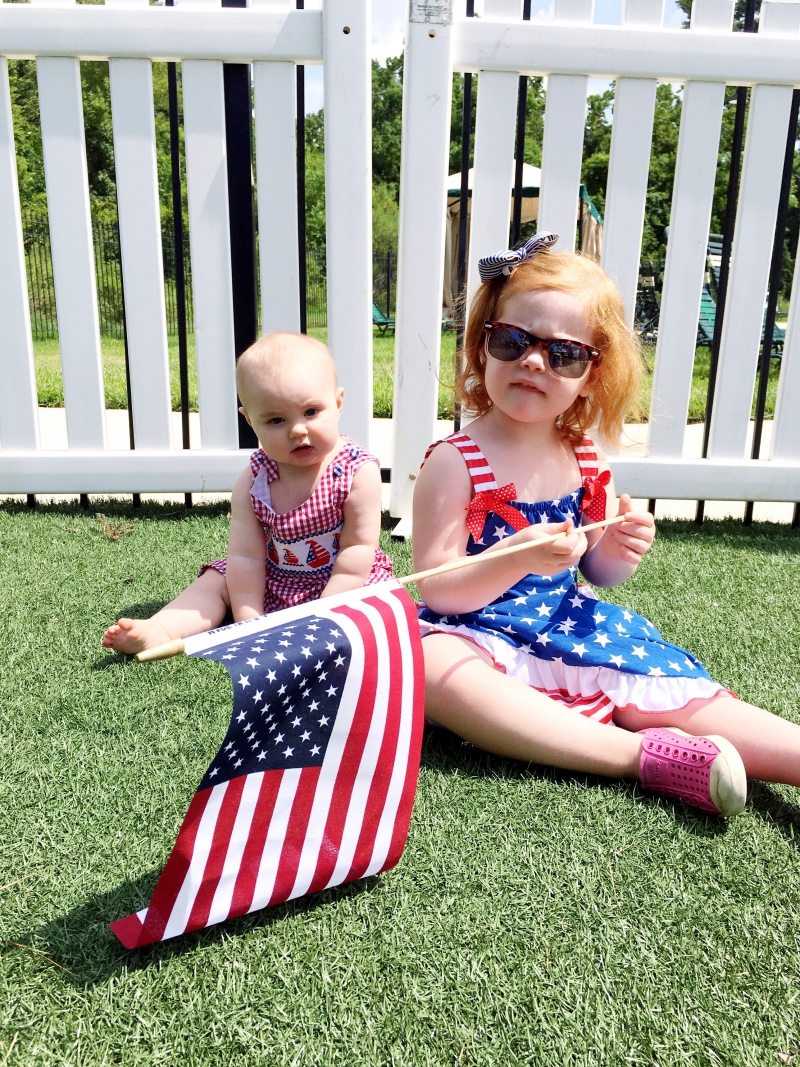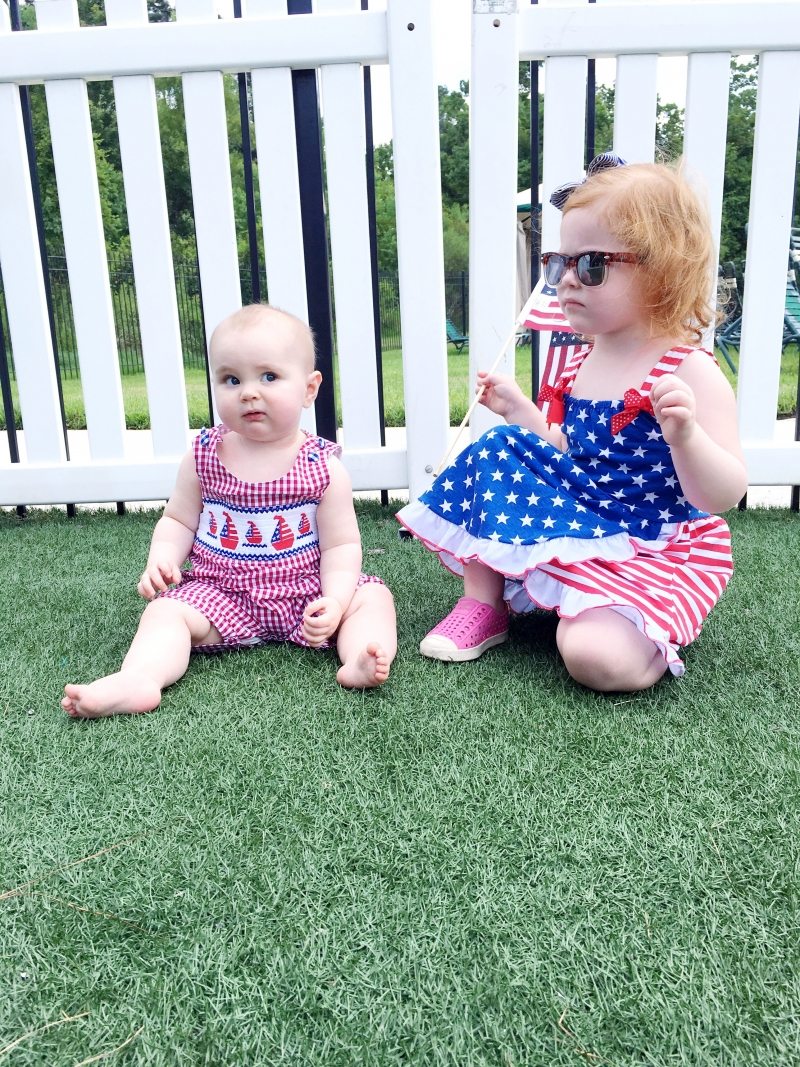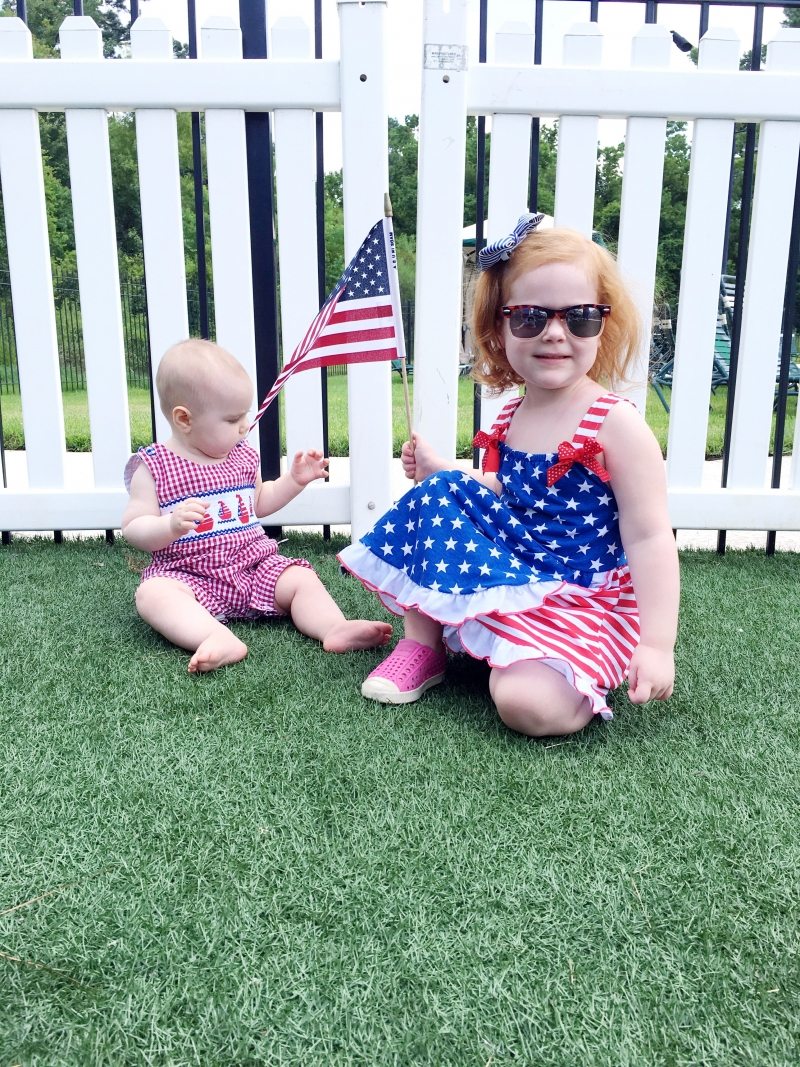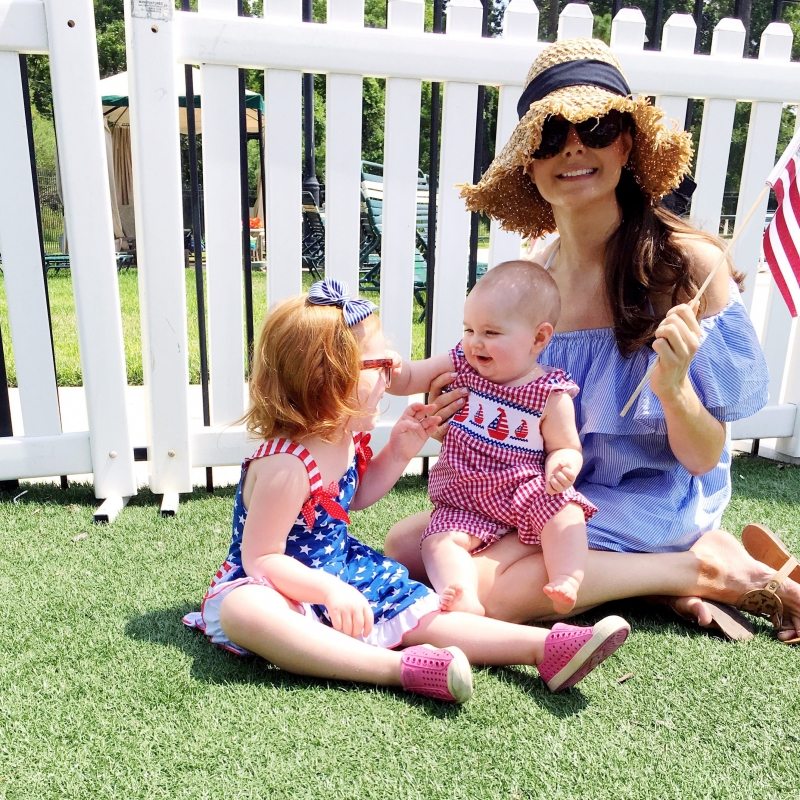 Fortunately Lincoln decided that it was okay if I snap a few shots just of him and even smiled for a few…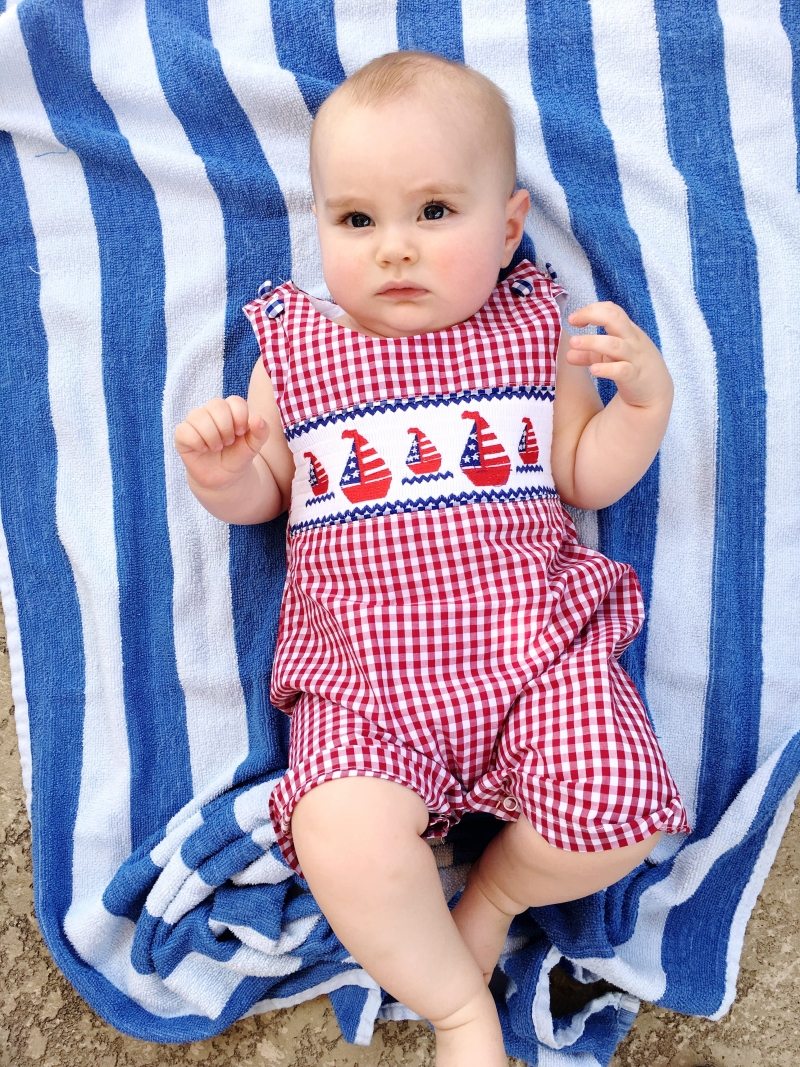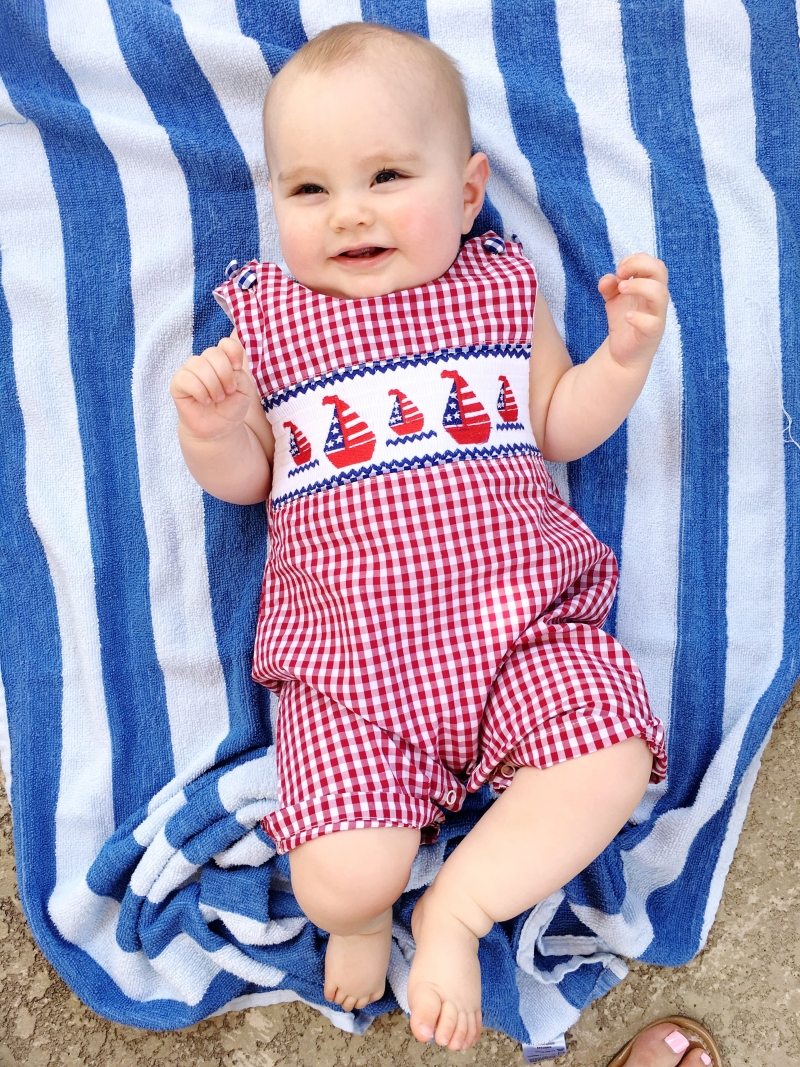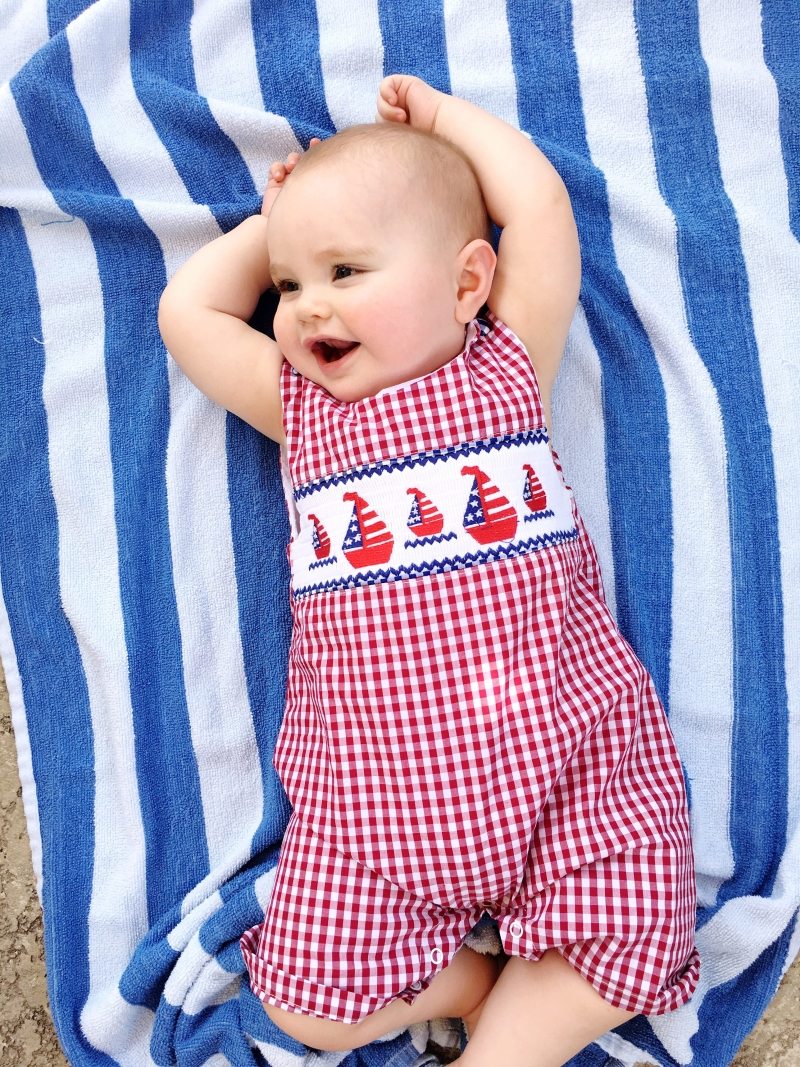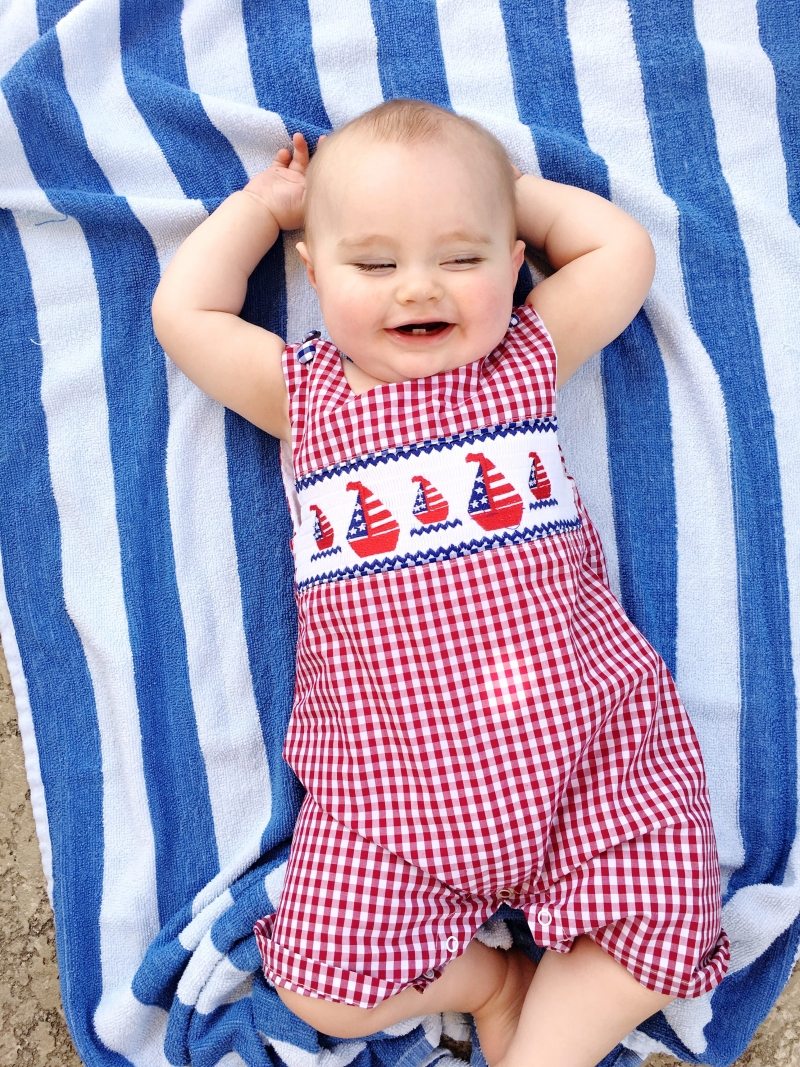 My baby.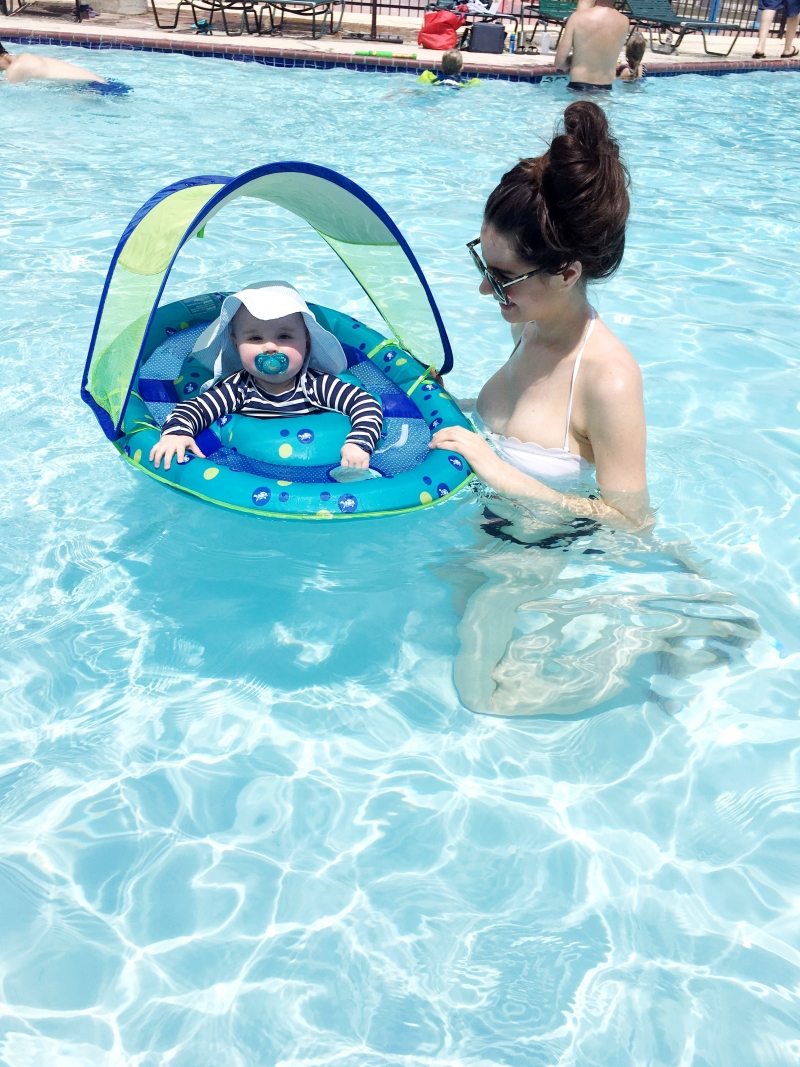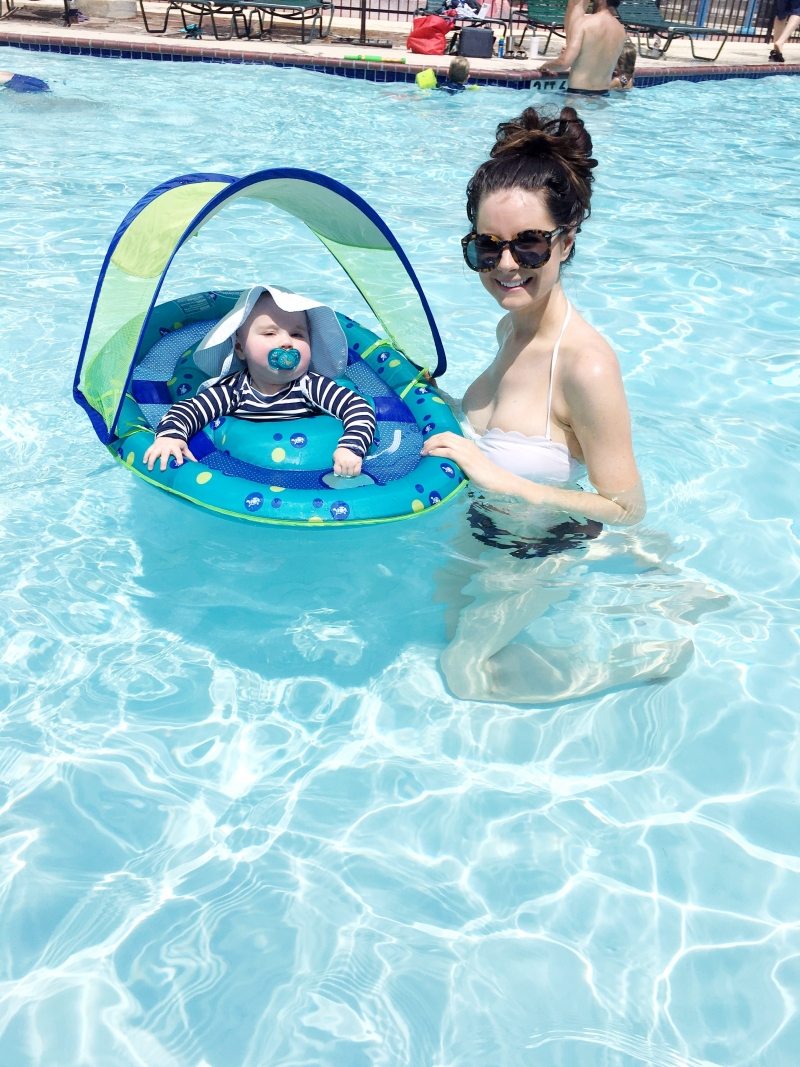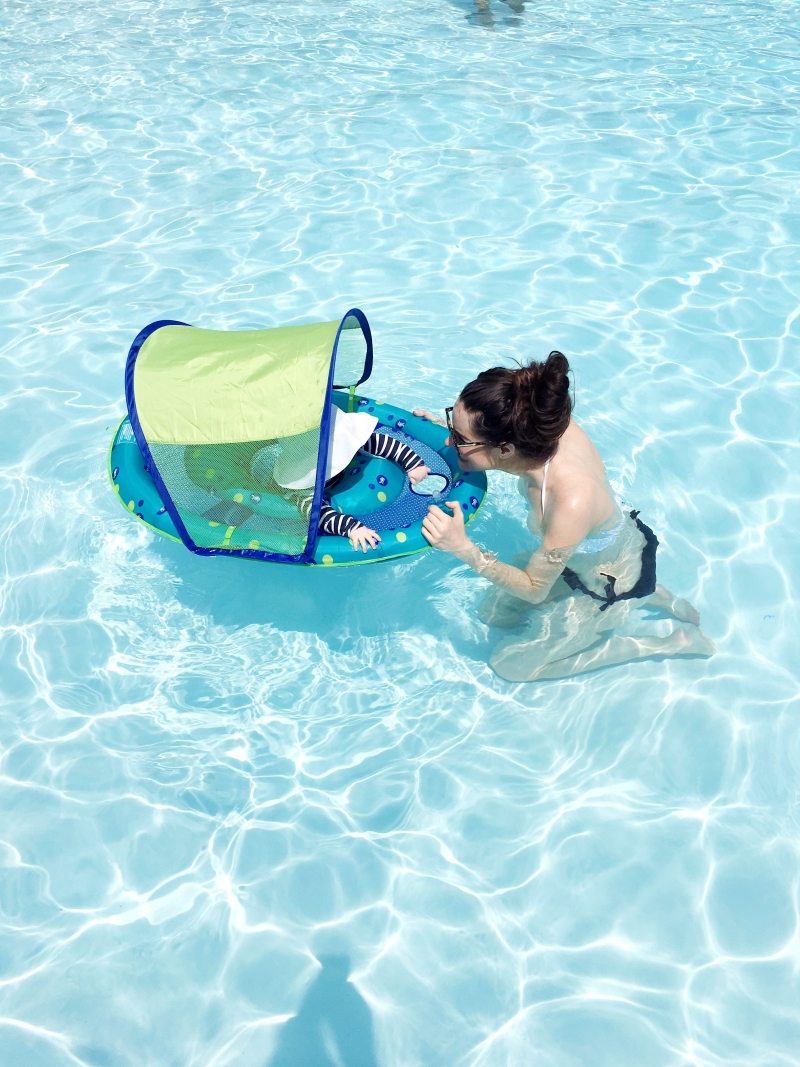 Harper is a little fish and loves to be in the water. You couldn't get me out of the water as a kid, so maybe she's following in my footsteps.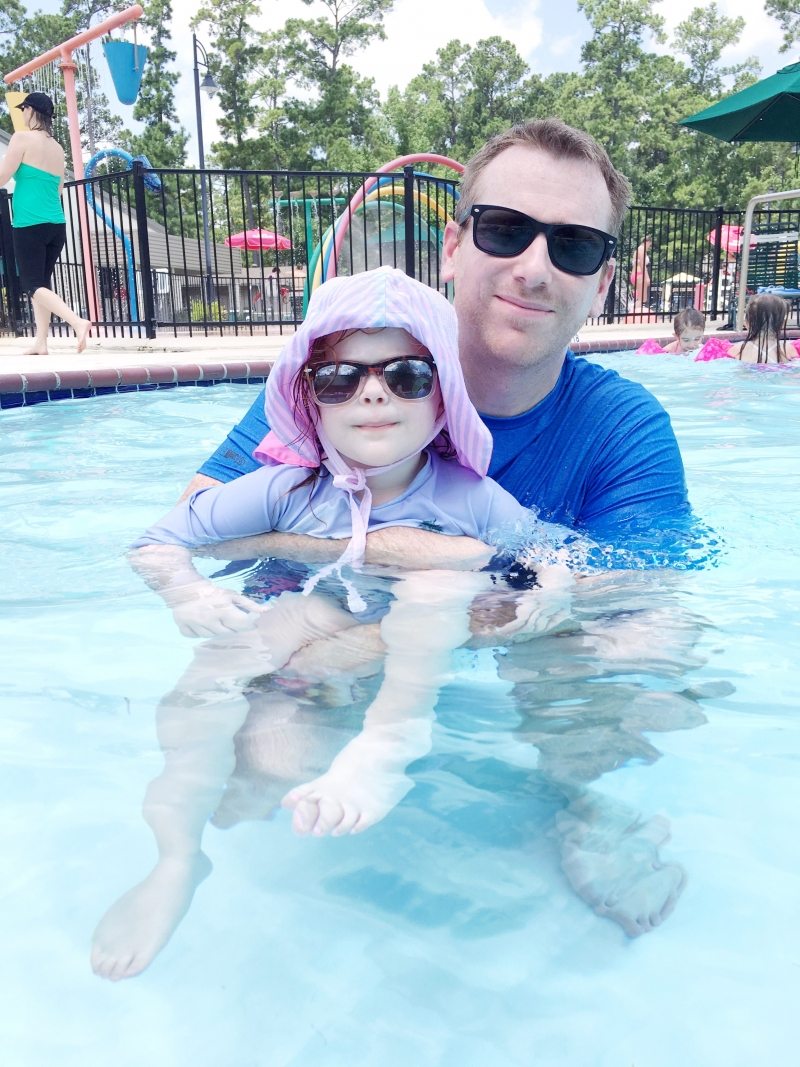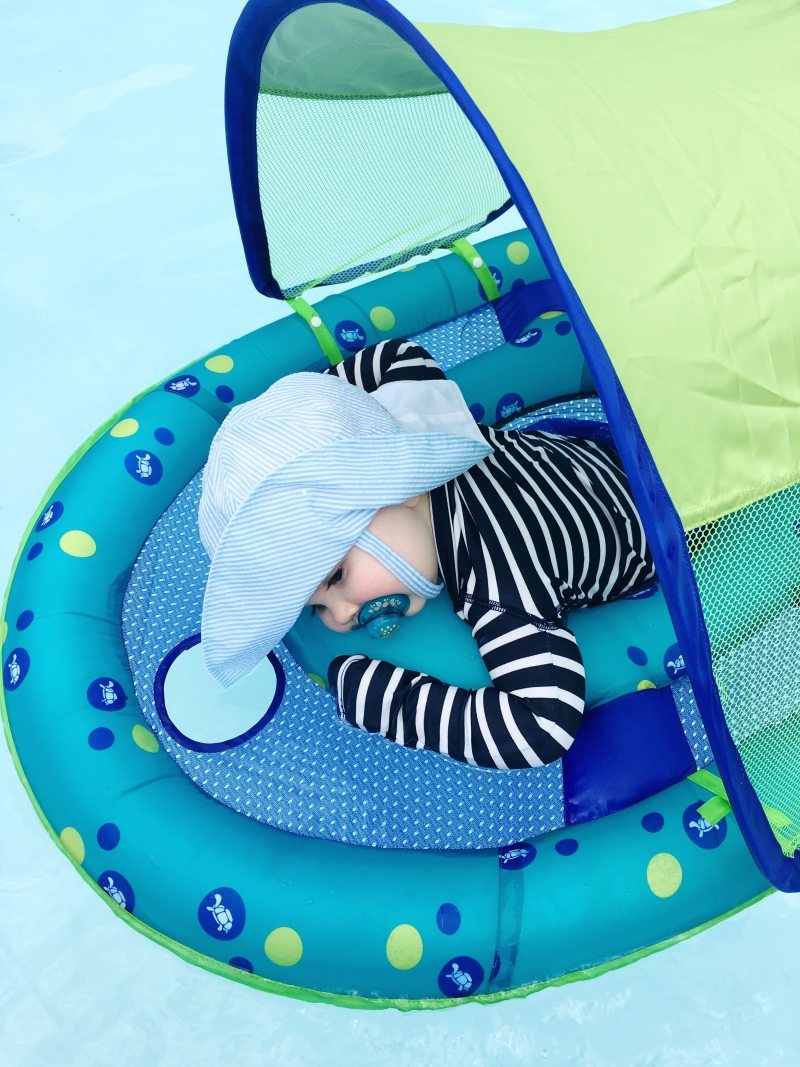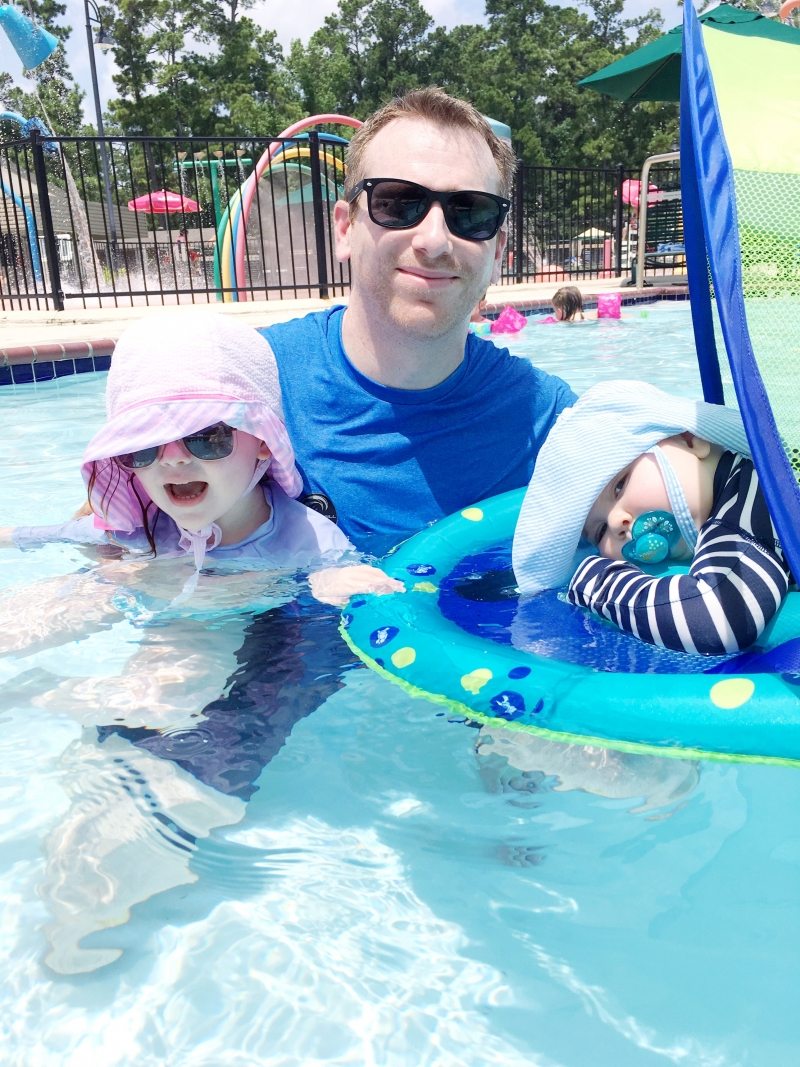 I hope you and your family had a safe and happy holiday!