This post is sponsored by buybuy BABY. I was compensated with a gift card. All thoughts and opinions are my own.
Starting solids with Lincoln has been a totally different experience than it was with Harper. Due to his food intolerances and GI issues, we've had to introduce new foods slowly and carefully.
I really enjoyed making Harper's baby food purees and I knew I wanted to do that for Lincoln as well. Especially given his sensitivities, I wanted to make sure I had full control over what he was eating. I know that sounds a little bit overbearing, but when your baby has reactions to the foods YOU eat via your breast milk, it makes you so much more worried about reactions when he consumes foods directly.
We didn't start Lincoln on solids until he was 7 months old. Harper started at 6 months, but our GI told us to wait a little longer until I had made some more dietary changes so we could get to baseline with him. Feeding Lincoln has been quite the journey but I'm glad he's finally eating (and most of the time enjoying) food.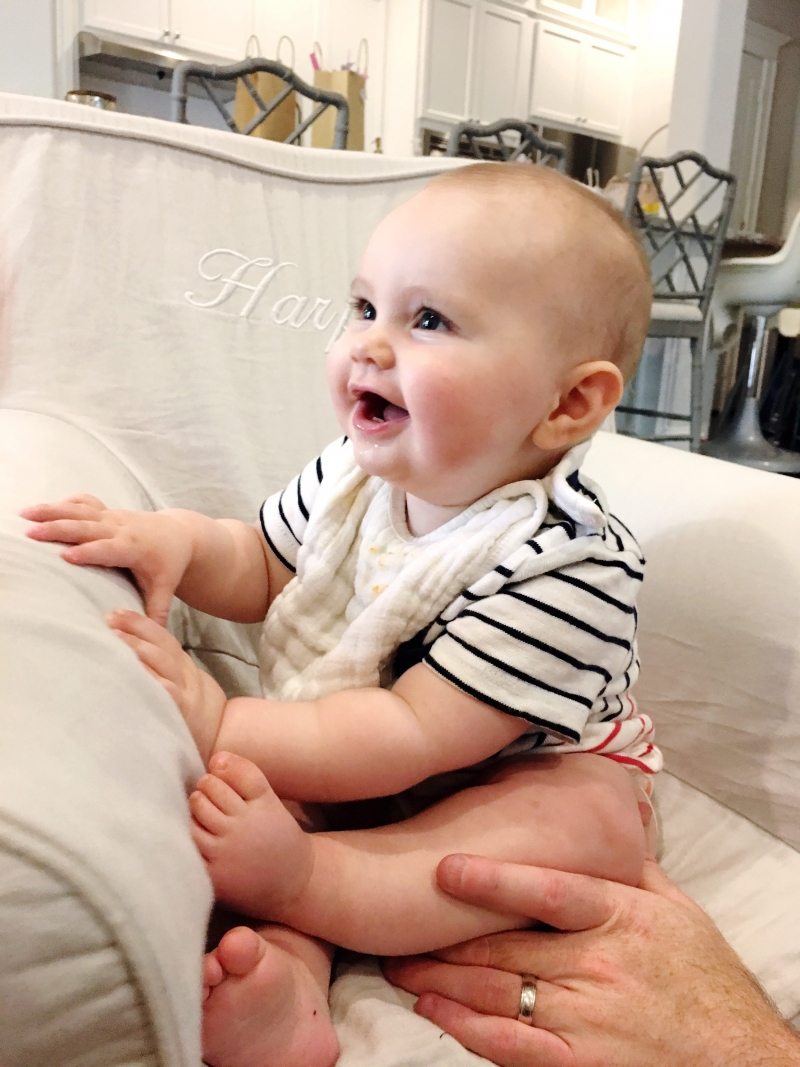 I thought I would share some of my favorite tips and tools for making your own baby food. For this post, I've partnered with buybuy BABY to pick out the baby feeding products I love most, because using the right tools and products makes all the difference! I've been using these products since I started making food for Harper, so I've tested them for quite some time now!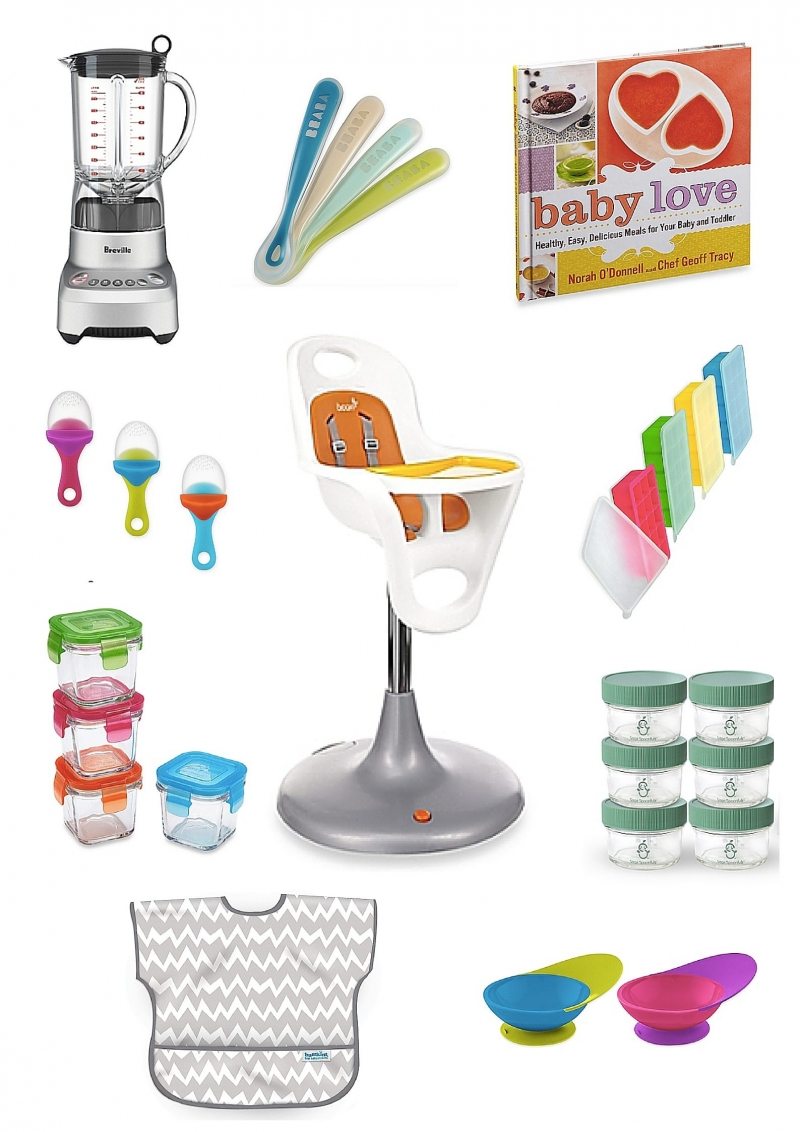 P L A N  +  S E L E C T
Though it may seem like a lot of work, making baby food is relatively quick and easy. Once you decide which foods you'd like to try first, it's just a matter of buying those items and preparing and storing them. I like the book "baby love" for ideas and explanations on how to prepare different foods.
P R E P A R E  +  C O O K
Once you have your foods (we tried sweet potatoes, apples, pears and carrots as first foods), all you have to do is wash and chop up the food into equal sized pieces and throw them into a pot of boiling water (not all together, obviously, just stick to one food at a time). Then, simmer until the fruit or vegetable is soft. Strain the excess water out (but keep some in case you need to add it to your puree) and then put your boiled fruit or veggies straight into your blender. I always select the "puree" option. Usually if your food is boiled long enough, it purees easily and smoothly. If you find it's take a little longer, add a little bit of the water it was cooked in to your blender until it blends smooth.
F R E E Z E  +  S T O R E
I use BPA-free or silicone ice cube trays (try these!) and once my puree is well-blended and has had a little time to cool down, I pour it straight from the blender into the trays. Once they've cooled further, I place them into the freezer.
E A S Y  A C C E S S
Once your cubes are frozen, we find that the best method for longer term storage is to remove them from the tray and place the cubes into a freezer safe Ziploc bag. That way, it's easy to grab a few cubes to pack for daycare or for meals at home. Storing them this way also frees up your ice cube trays to make more batches of food.
H E A T  +  F E E D
I don't like heating food in plastic, so I love glass storage containers. At home, I just use small glass bowls to microwave Lincoln's food cubes, but we send these glass containers to daycare (these are also great, by Sage Spoonfuls). We also use these plastic bowls (we don't heat in them). We're still using the same beaba baby spoons we had for Harper and love them. Waterproof bibs are a must-have because they don't stain and are super easy to wash. We're also still using our Boon Flair high chair.
One new item we've tested out is a silicone feeder. They also have mesh versions available. Lincoln still gags on non-pureed foods, so we use a silicone feeder to encourage self-feeding (I swear he puts everything except for food into his mouth) and also to get him slowly used to different tasted and textures.
We usually plan to make baby food about twice month, typically on Sundays when we have some downtime at home or during nap time.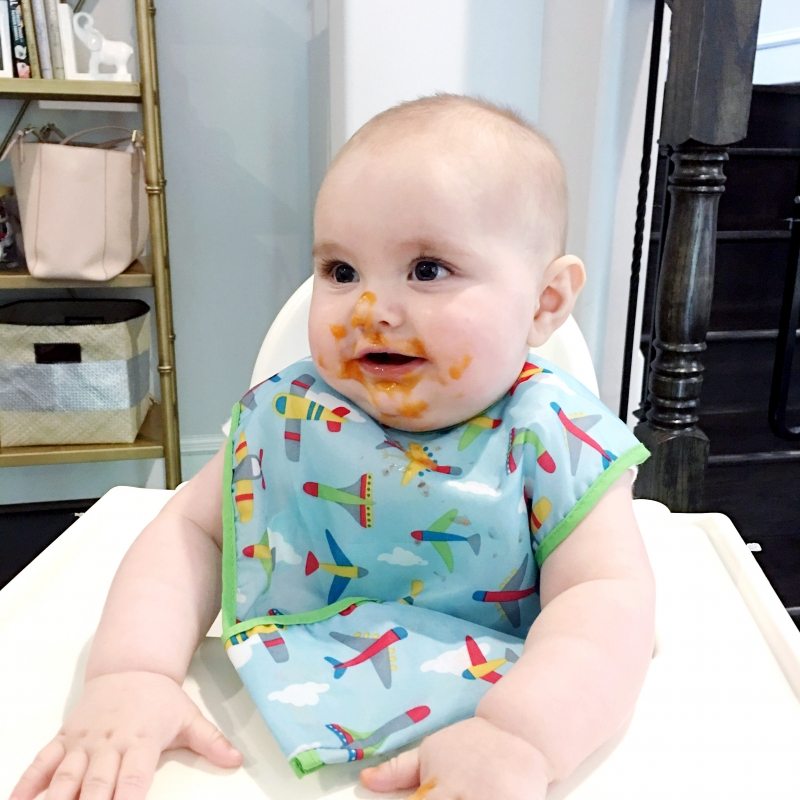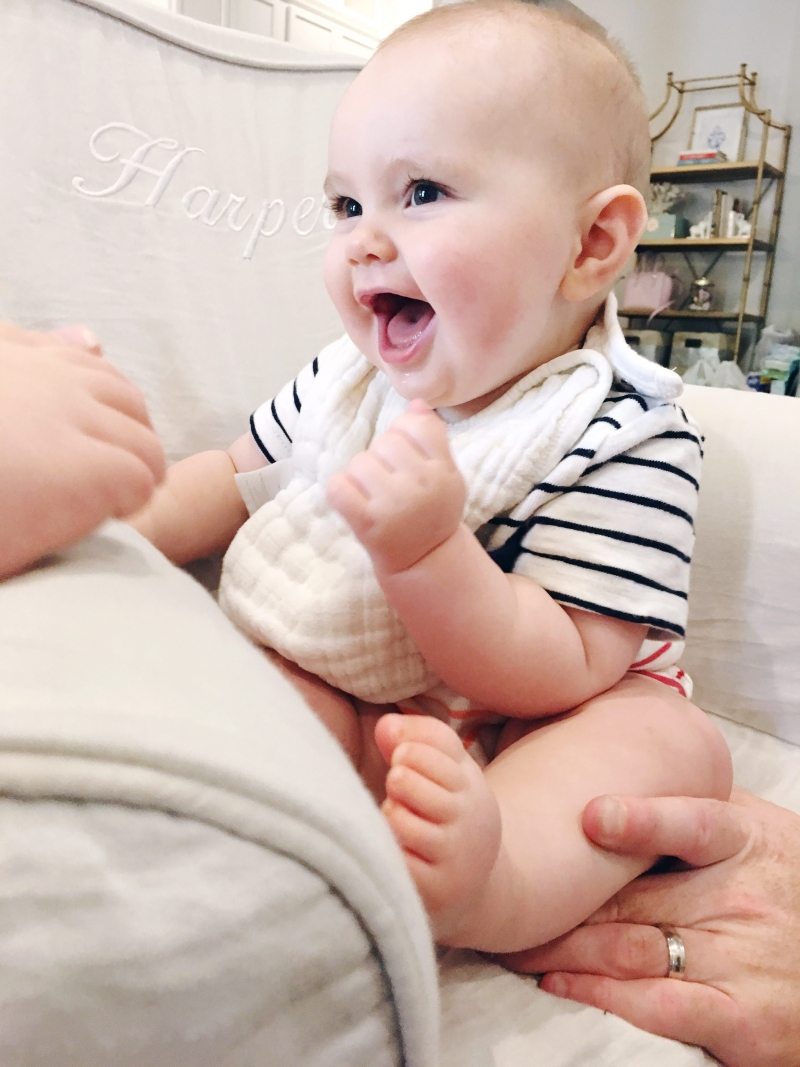 I hope this post was helpful for anyone considering making their own baby food! If you have any questions, please leave me a comment!