Happy Sunday!
I'm actually looking forward to Monday this week. Hello, re-start button.
Thanks to all of you who entered the Boden giveaway for $750! The winner will be announced soon. In the meantime, how cute is Harper's Mini Boden rainbow dress?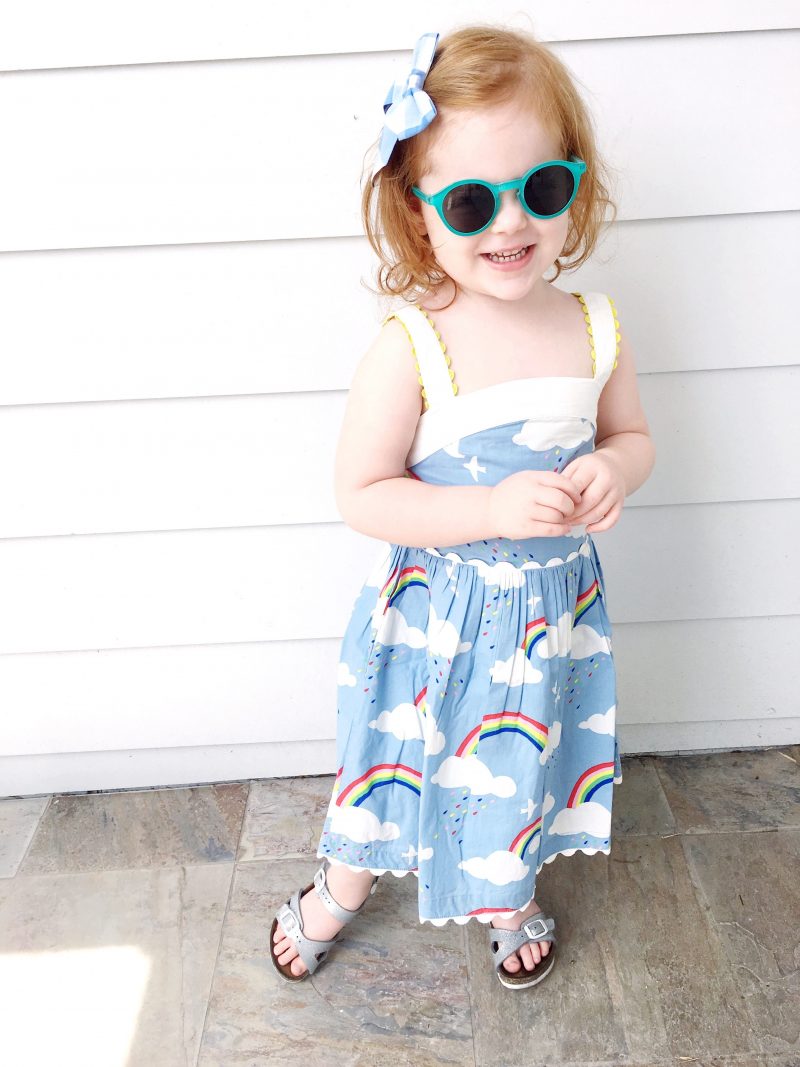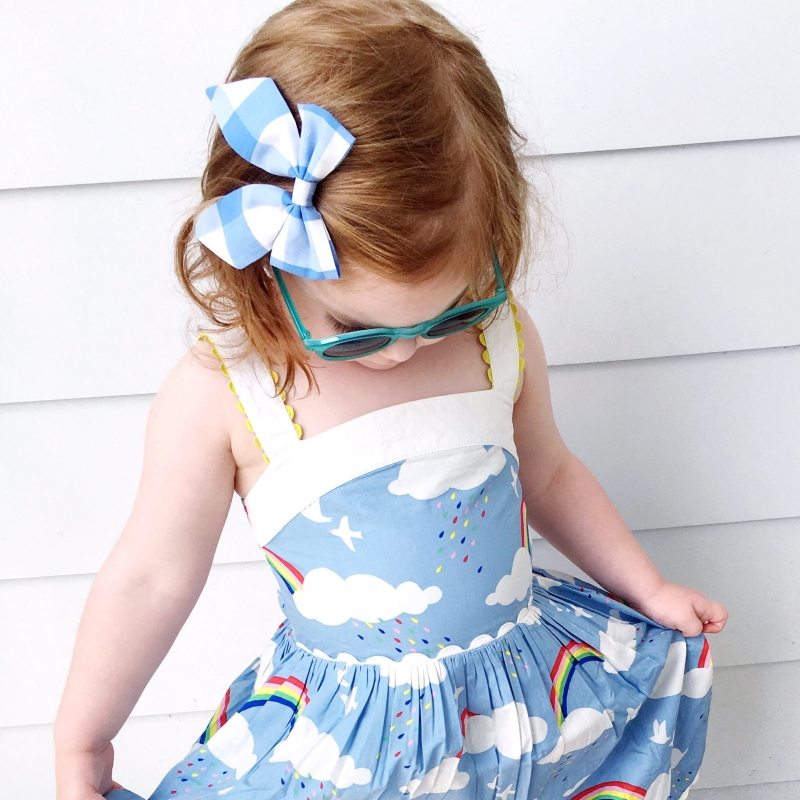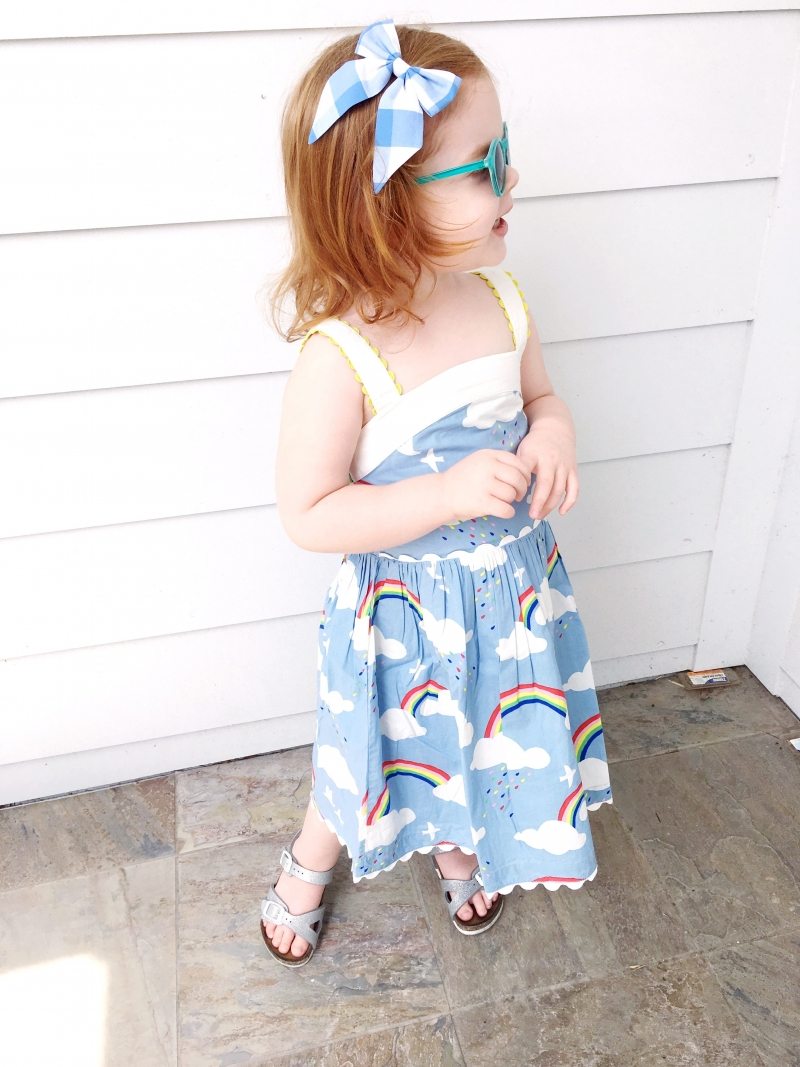 Harper's bow is by DearFreya. Lincoln is also wearing Mini Boden, which now carries a wider range of sizes.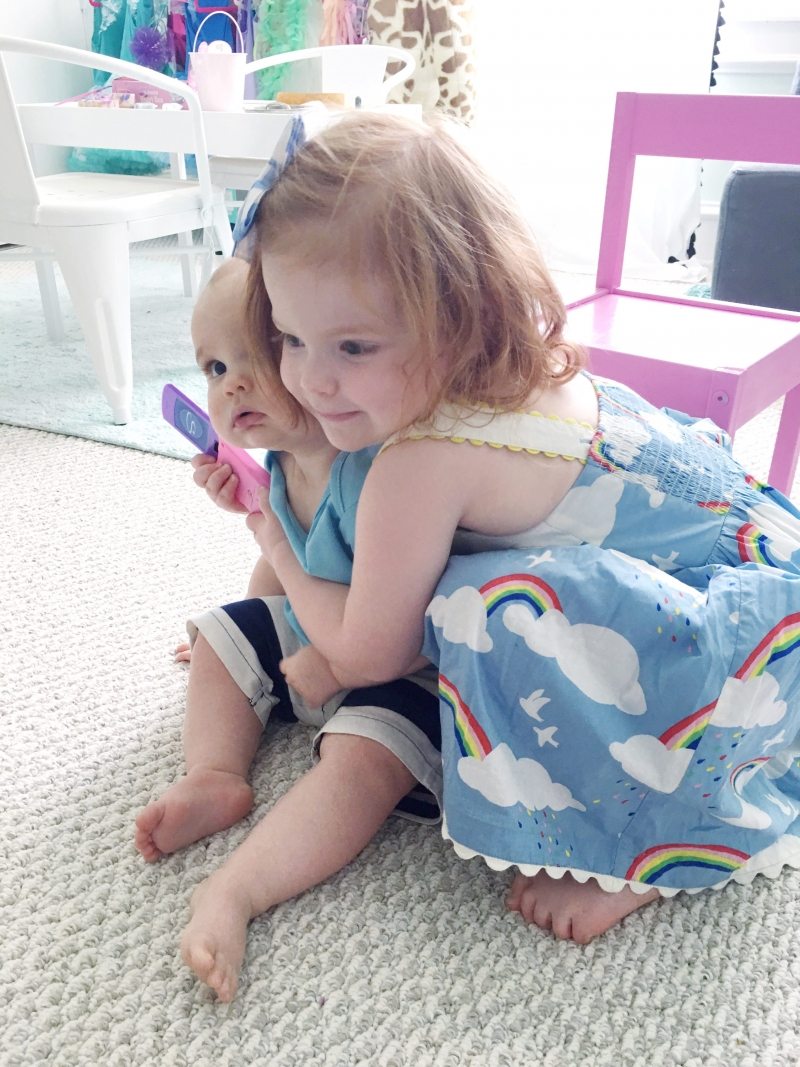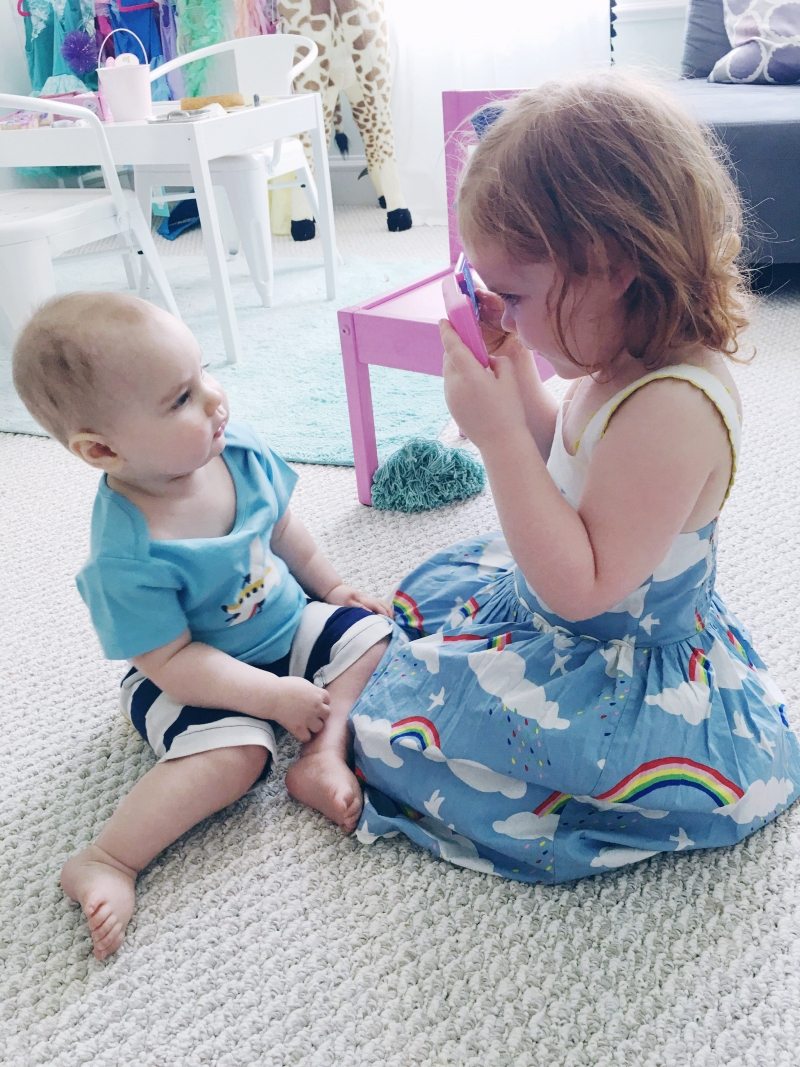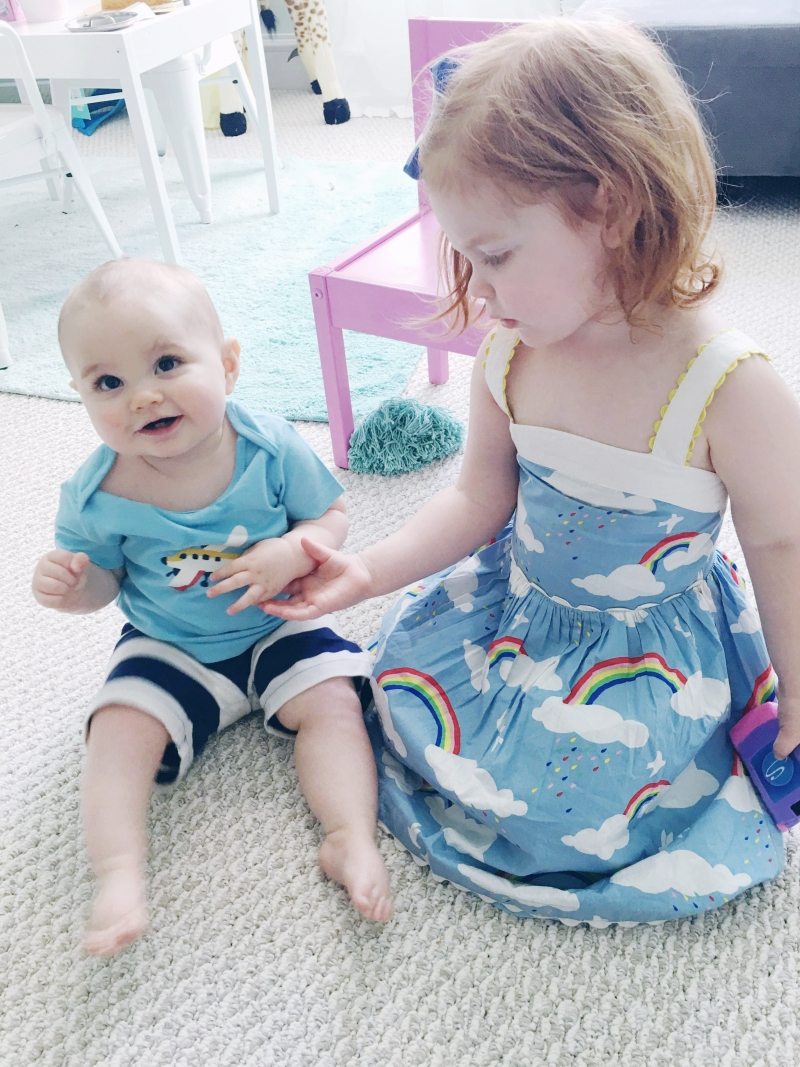 The winner of the DearFreya bows was also announced this weekend! I have more giveaways with a ton of small shops to come, so stay tuned!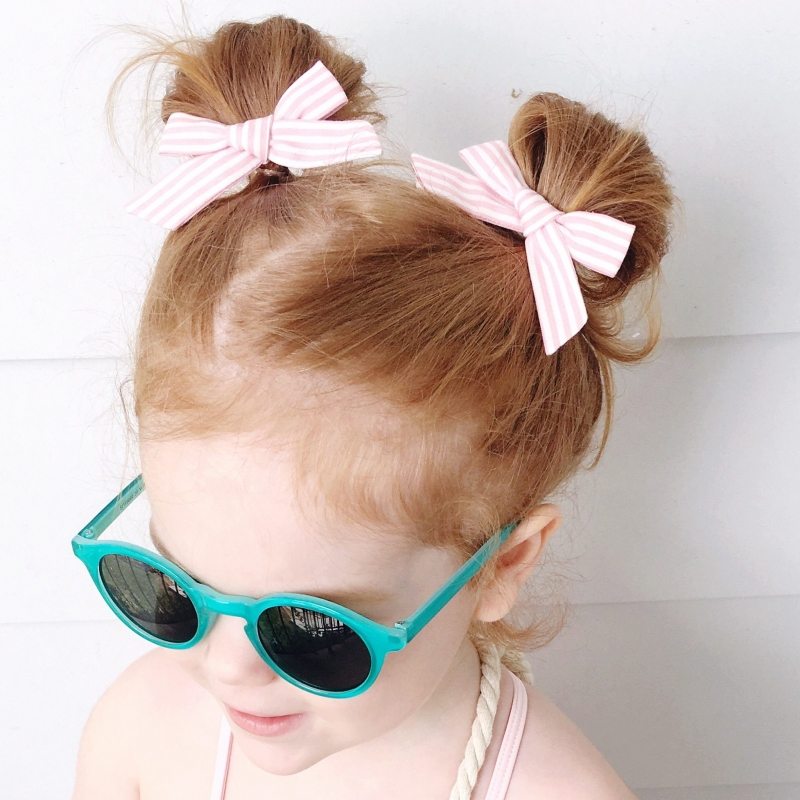 On Saturday we attended a birthday party for one of Harper's friends. It was a children's art place and she had a blast. She always asks to wear her "stripey dress" by cuteheads and I'm learning to pick my toddler battles so she wore it again today.
We had another birthday party to attend later in the afternoon but we sadly couldn't go because Harper has been having tantrums and meltdowns so epic, I now fully appreciate the term "threenager." There's nothing like a crying, screaming, thrashing three-year-old to make you question your own sanity. Serenity now!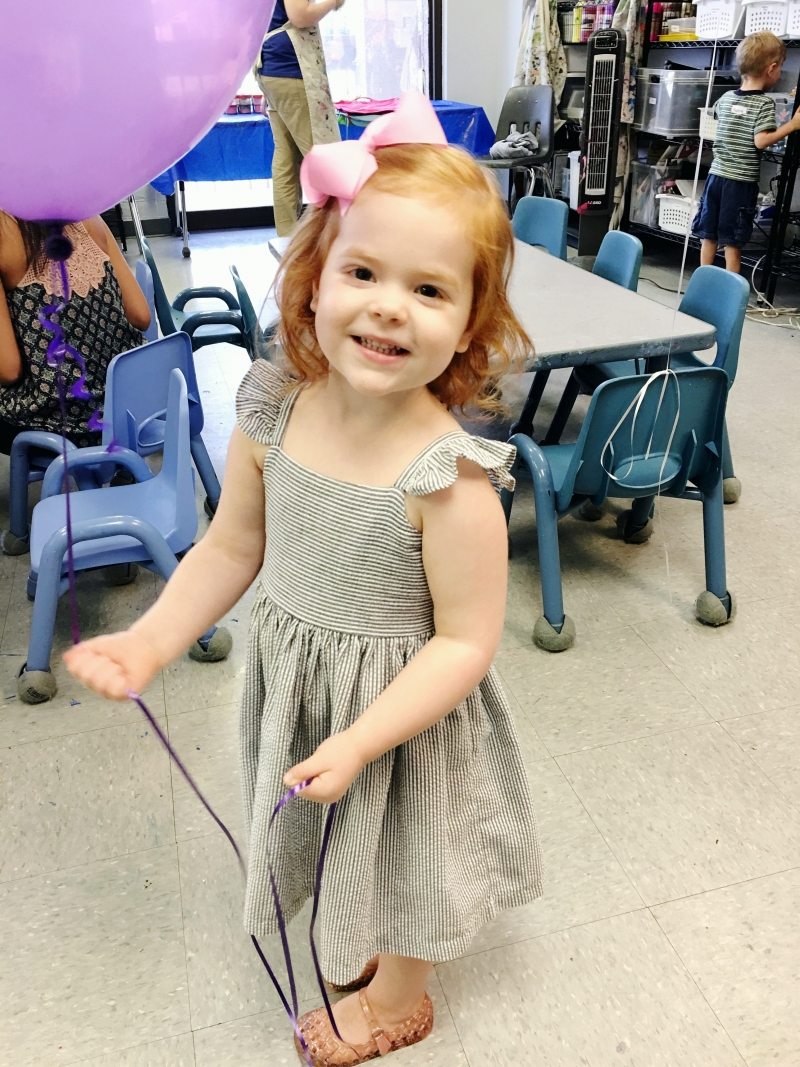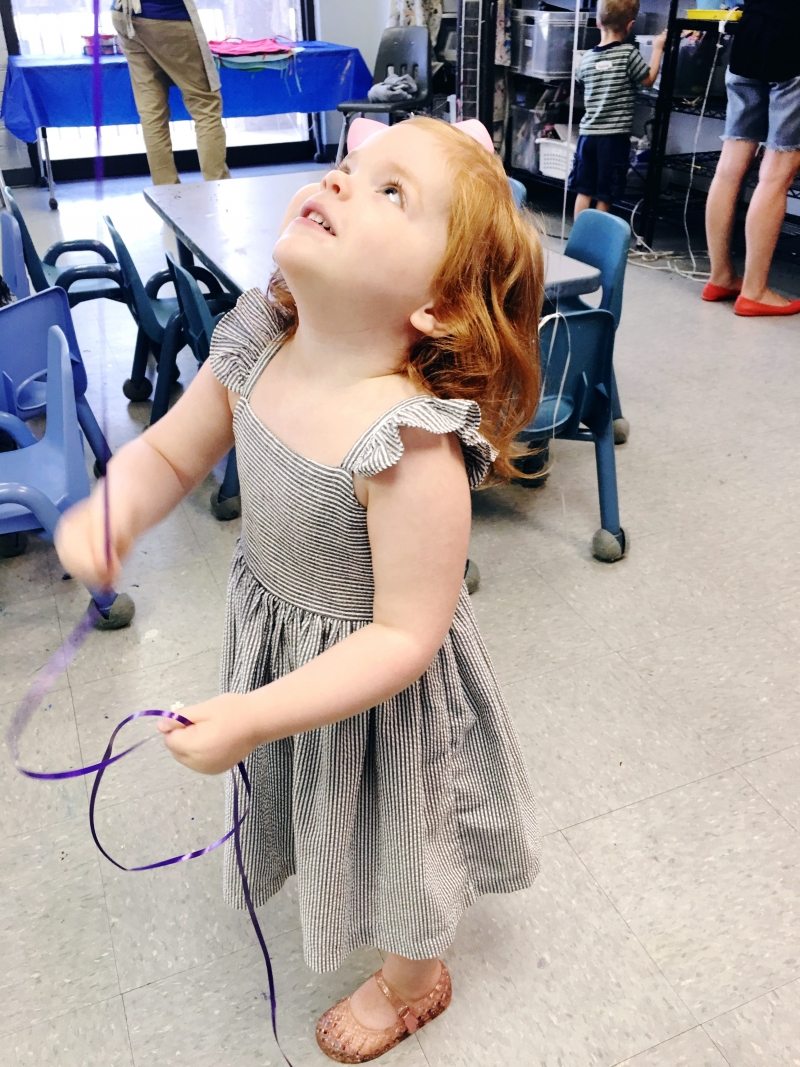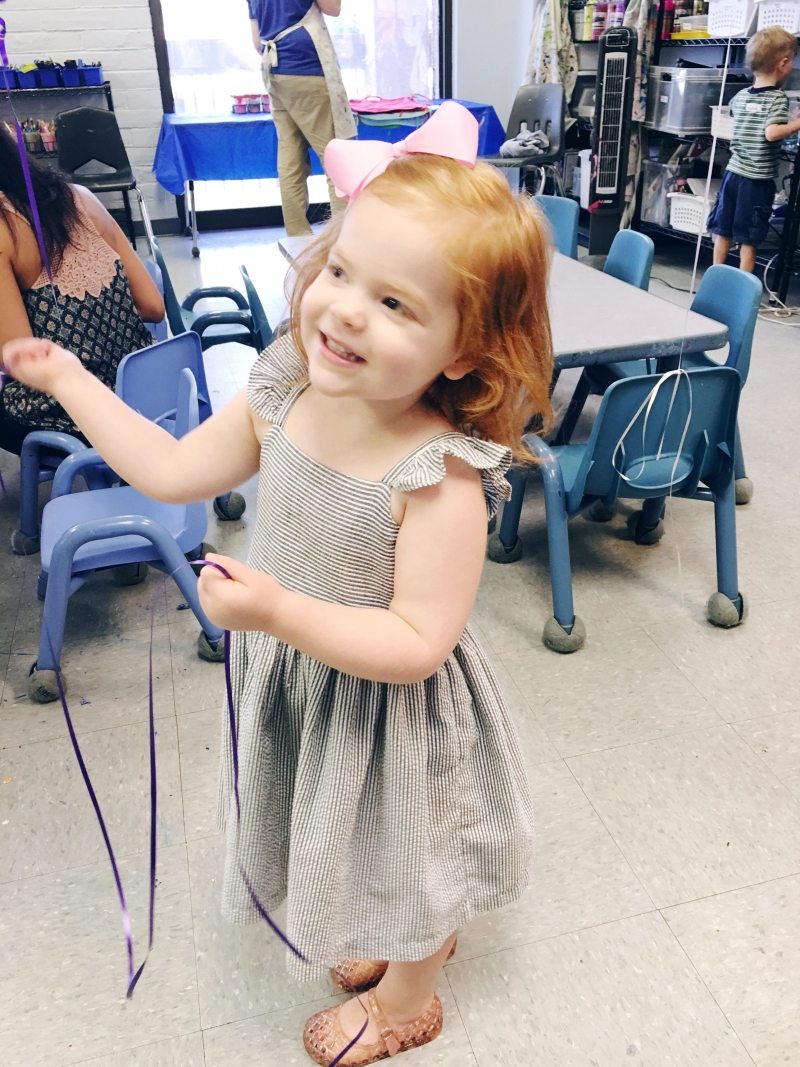 Do not let these happy photos fool you. It was a mess.
I love working with small and handmade shops and recently Ashlee from ASH Jewlery Studio sent me the most gorgeous pieces from her blush pink + gold collection. These are handmade porcelain pieces that are finished with 14K gold fill.  I've never seen any jewelry made from porcelain and I love the modern shapes and designs. I will post some photos of me wearing the pieces as well!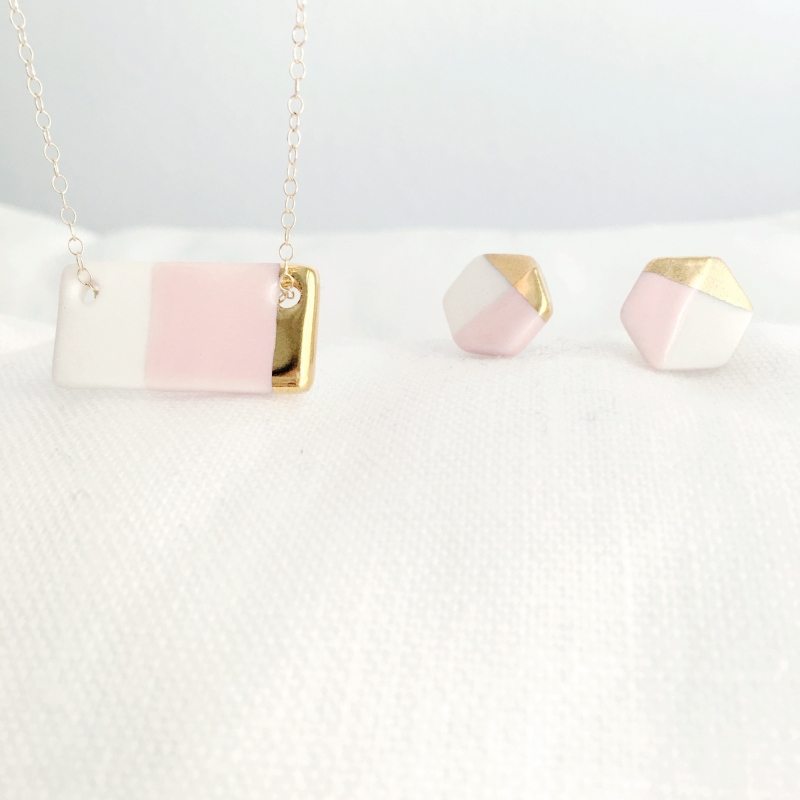 Today was the Mamas + Makers Market and Esther and Beth did such an amazing job planning and executing this event! My friends Megan and Steph of Willow Crowns were there as well as tons of other incredible small shops.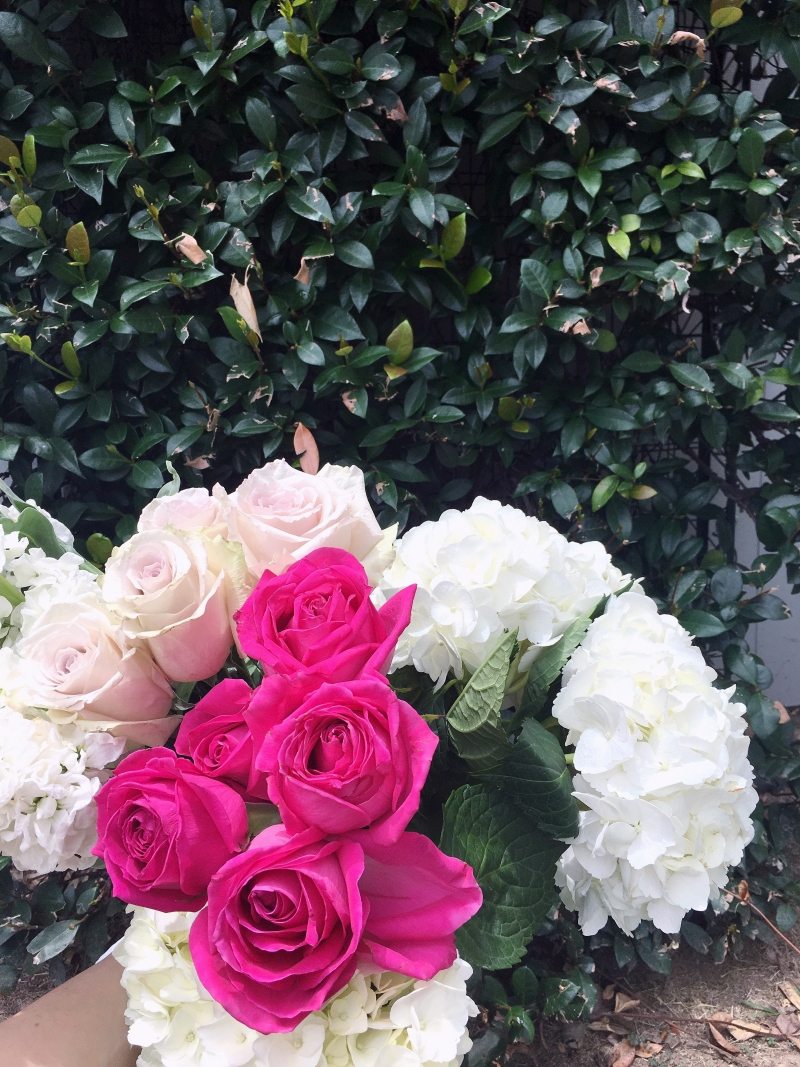 I picked up two tees for Lincoln by Teddy & Bears Prints and a teether by Feltman & Co.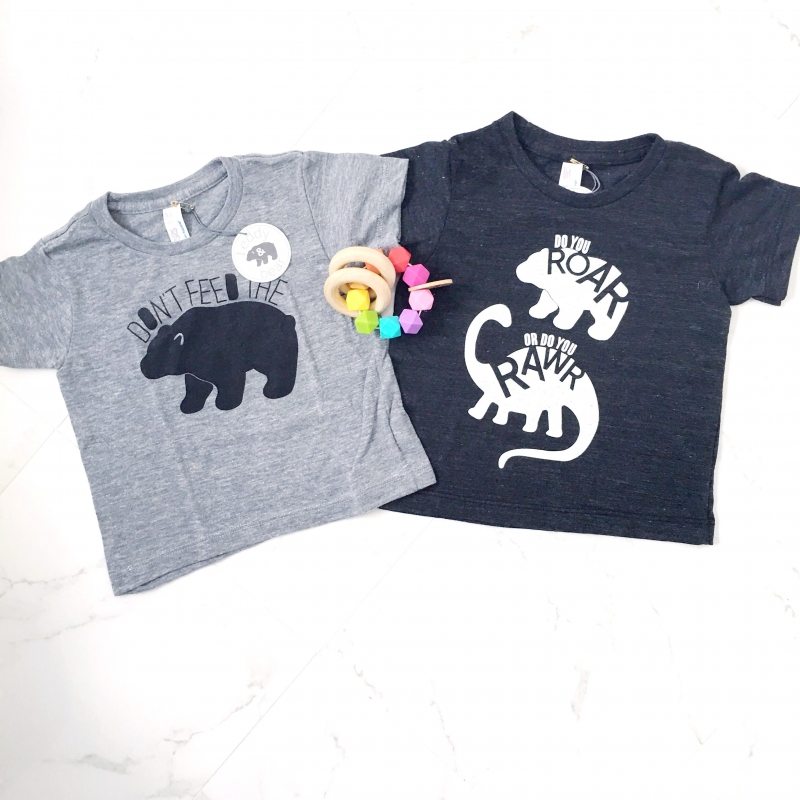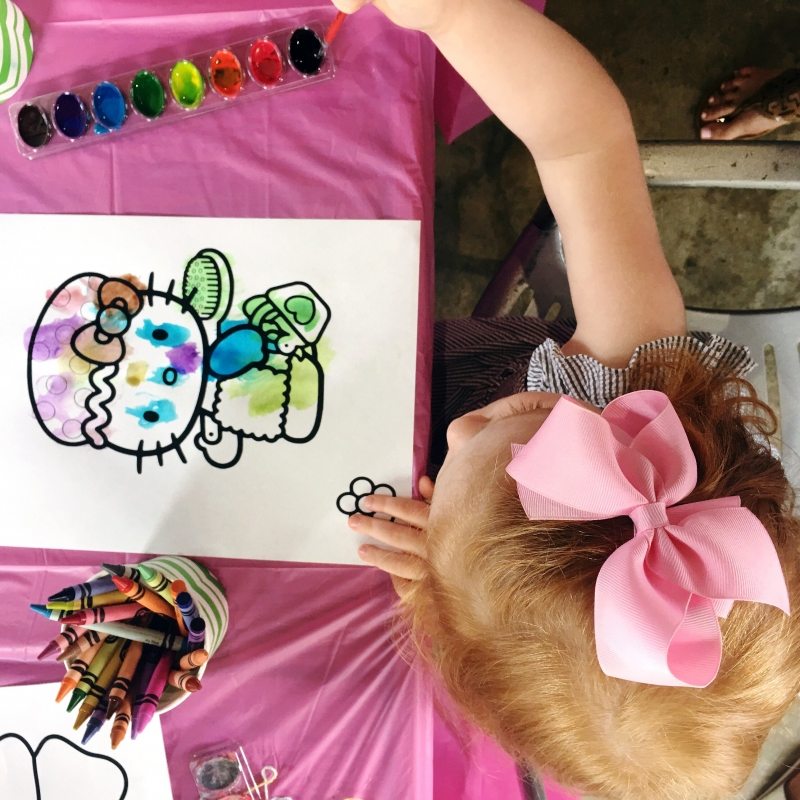 I hope you all had a great weekend! I am all ears for any threenager tips. HALP!