When I went back to work after Lincoln was born, I was trying to find ways to speed up my morning "getting ready" routine. It happened by accident, but I ended up changing my hair routine and it has saved me so much time so I wanted to share it with you all! The best part is that my hair looks the same as before, it just takes a lot less time to achieve the same result.
I used to wash my hair in the morning every Monday and Thursday before work. That included washing, blow drying and setting it in Velcro rollers. It took about 25 minutes to dry and style it after the 10-15 minutes I spent in the shower.
Right before I went back to work, I got a trim and left the salon with my hair still wet, letting it air dry for several hours because I was too lazy to blow dry it. I noticed my hair had actually started to dry quite decently. Several hours later, when it was almost dry, I blow dried the rest of the moisture out and set it in some Velcro rollers. The blow-out turned out great and saved me a lot of time since most of the moisture was already out of my hair.
I realized that when I went back to work, it would be easier to wash my hair at night and blow it out in the morning. It only takes me about 10 minutes to blow dry it and set it into some Velcro rollers when it's almost dry in the morning. The time saved from not washing/drying it in the morning is 100% worth it and I'm so glad I made the switch. I'm also causing less damage to my hair since I'm not blow drying it from completely wet to dry.
Further down in this post, I'll also share more about my  new T3 featherweight Luxe 2i hair dryer. It's definitely an investment, but I've always used higher-end hair dryers and this one is the best one yet. Talk about cutting down on drying time and leaving you with smooth tresses.
Though I've had quite a bit of postpartum hair loss (like, you could make a new head of hair from the hair I've lost), I still feel like my hair is healthier because I no longer blow dry it when it's out-of-the-shower wet. The improvement is especially noticeable on my ends. Though it's healthier, my hair texture has changed a lot since having my second baby. It doesn't hold a curl well anymore and I have numerous areas where I have hairs that have a rough/wiry texture. And blad spots. It is so bizarre. Will this change when I stop nursing? Please Lord, say yes! I plan to use the hair version of the neuLASH eyelash serum as soon as I'm done nursing to help get some of my hair back. Have any of you used it?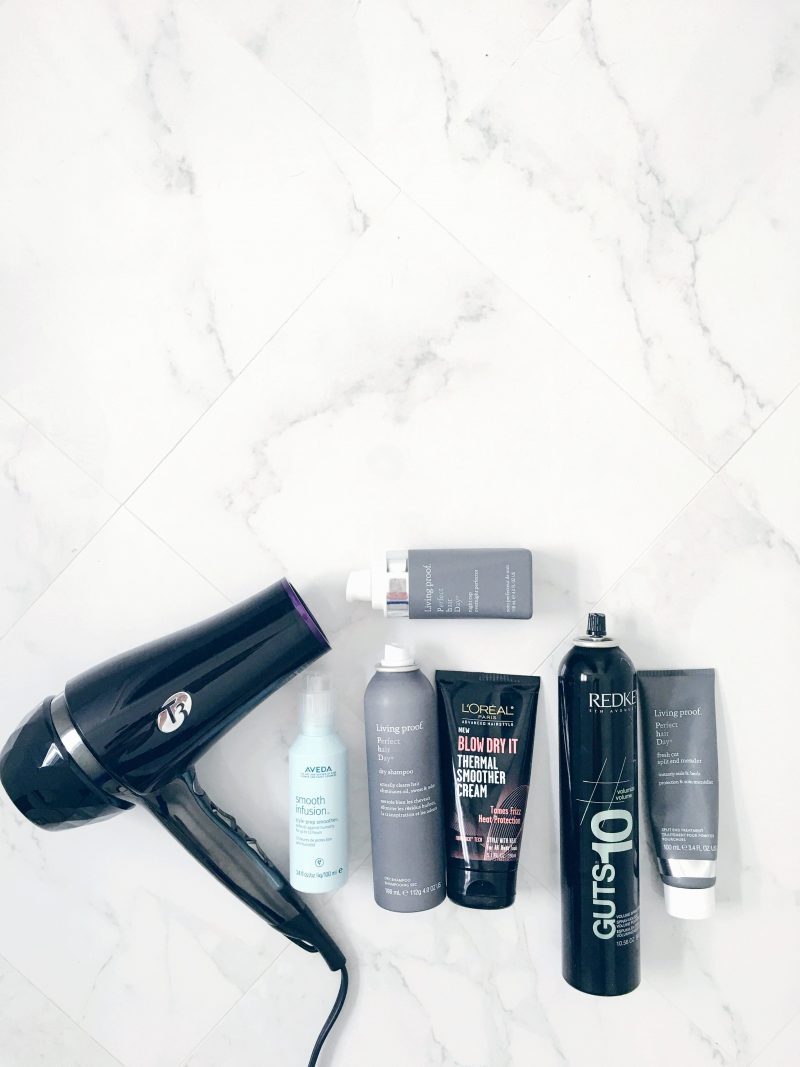 T3 featherweight Luxe 2i hair dryer  |  living proof night cap overnight protector | Aveda Smooth Infusion  |  living proof dry shampoo  |  L'Oreal blow dry it thermal smoother cream  |  Redken GUTS 10  |  Living Proof perfect hair day fresh cut split end mender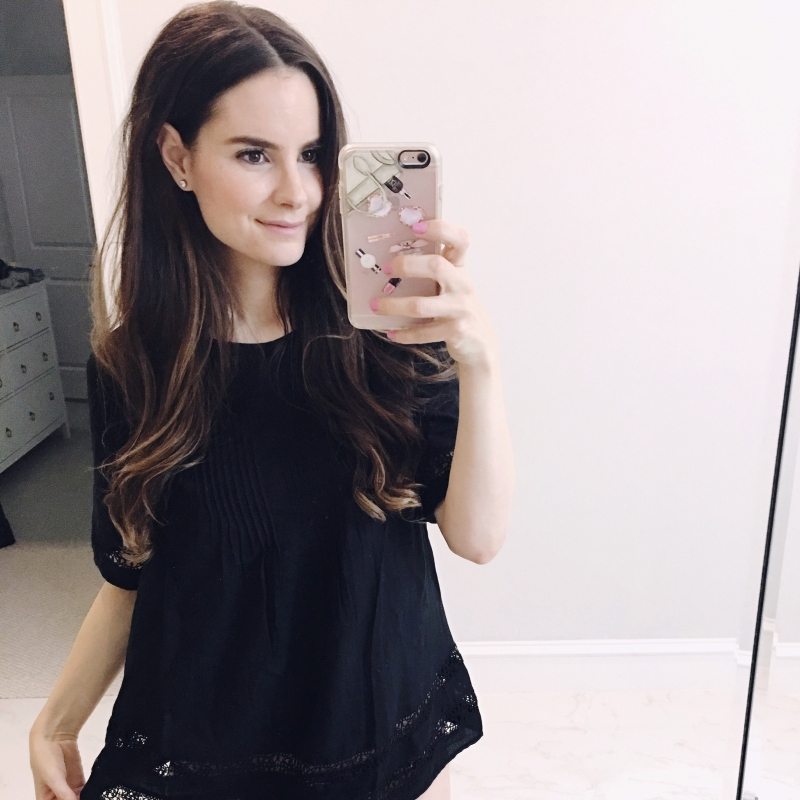 Below is my step-by-step routine, including the products I use:
WASH & CONDITION
I rotate shampoos. Right now I have in my shower Living Proof Perfect Hair Day shampoo, Nioxin Shampoo for noticeably thinning hair (chemically treated) and Aveda Color Conserve shampoo.
I almost always use the Macadamia Nourishing Masque from the nape of my neck down to the ends of my hair. I also have in my shower Aveda Color Conserve Conditioner and StriVectin's hair mask/treatment which I'll use sometimes.
POST-WASH STYLING PRODUCTS
Once I take my hair out of the towel that it's wrapped in (turban style), I brush it out with a Wet Brush (if you don't have one, you need one. I have the original Wet Brush and the Shine one). This brush makes brushing wet hair a breeze and doesn't snag or tangle. It's must-have and inexpensive.
After brushing, I do my best to use my towel to get out some additional moisture by (gently) pressing it into sections of my hair.
Next, I add styling products. At first I was concerned that adding the products and not heat styling after would mean weirdly crunchy or clumpy hair, but that has not been the case at all.
First, I spray Redken's GUTS 10 spray foam mousse onto just the roots of my hair. I brush that out with a wet brush.
Then, I add L Living Proof's perfect hair day fresh cut split end mender, focusing on the ends of my hair but I will also bring it up a bit. I brush it out again with the Wet Brush.
Next, I add Living Proof's night cap overnight protector
Finally, I add either L'Oreal blow dry it thermal smoother cream or Aveda Smooth Infusion from the nape of my neck to the ends of my hair and brush it once last time.
Then, I sleep with my hair down so that it can dry as much as possible as I sleep.
MORNING STYLING
In the morning, my hair is about 75 percent dry. My roots do feel firm and crunchy from the mousse, but the moment I start to brush and blow-dry it, they soften right up and are voluminous.
I use T3 featherweight Luxe 2i hair dryer on medium/high heat to rough dry the rest of my hair out and then when it's about 90 percent dry, I blow dry it in sections on high heat with the hair dryer attachment and a round brush. As I'm doing the sections, I set them in these velcro rollers— don't forget to buy these clips to hold your rollers in place!
A note about the T3 featherweight Luxe 2i hair dryer– I started using it over a month ago and it has cut my drying time down even more! I was skeptical because I was already using a good/pricier hair dryer, so it's not like I was going from a $30 drugstore hairdryer to a high-end one…but ladies, I'm not kidding you when I say that the T3 dries hair even faster. This is not a sponsored or paid post— I was sent the hair dryer to try, but I wouldn't share it with you all unless I felt it was truly a step above the one I was using before.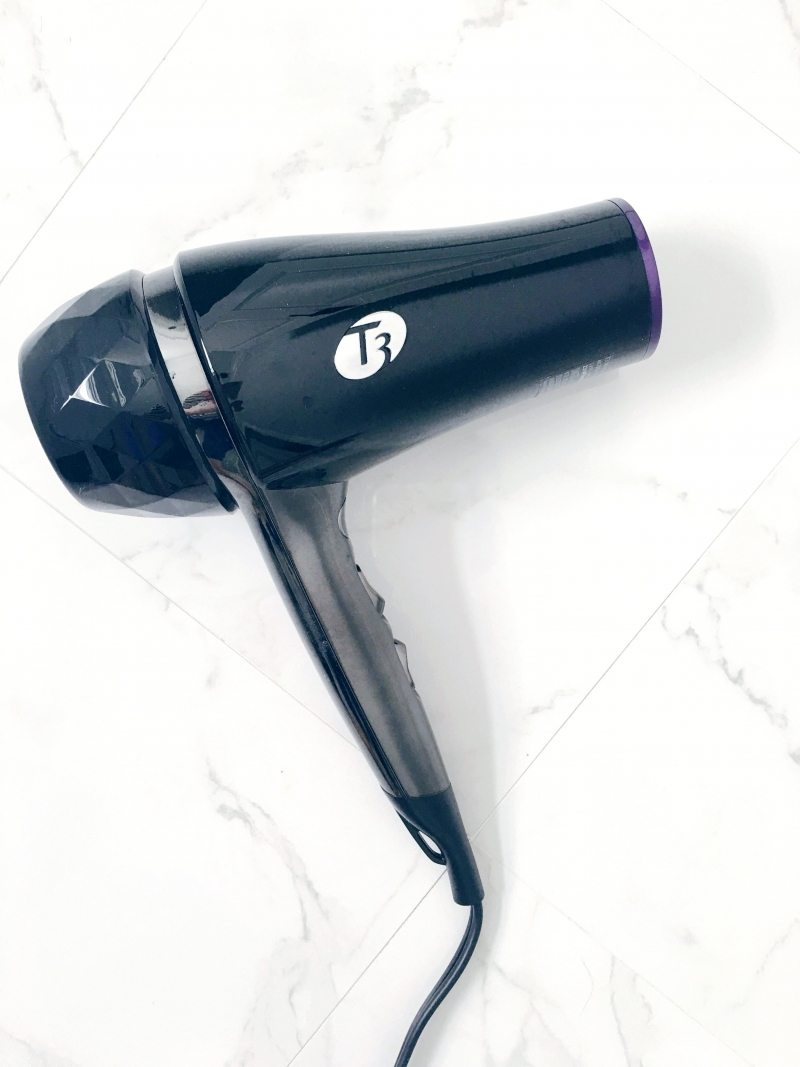 That's a wrap on my new hair styling routine!
Simple and saves time and energy. On the days between washing (I still wash twice a week), I use my Hot Tools curling iron to create loose curls and touch them up in the morning. I also use dry shampoo in between washes and that helps me stretch my blowouts! Another tip is to keep your hair in a topknot when you sleep at night. Make sure your roots are loose so that they're not tight against your scalp all night. This will keep them volumized longer. Lastly, use dry shampoo before bed time to let it absorb oil overnight and wake up with hair that feels freshly washed.
I hope you'll try out this method and cut down your drying/styling time!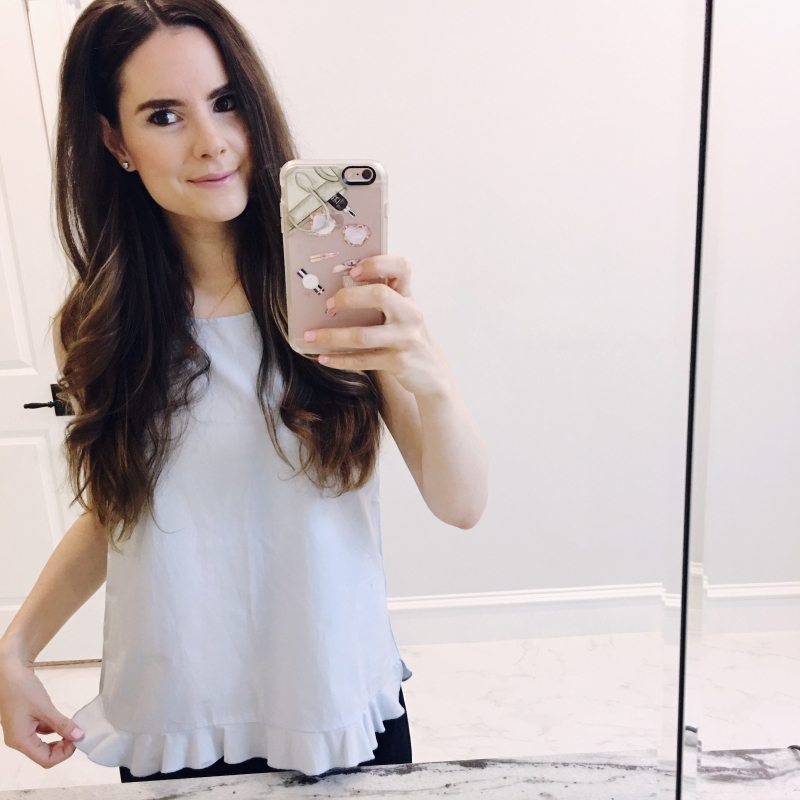 FTC disclaimer: I was sent the T3 hair dryer for consideration. I'm sharing it by choice as this is not a sponsored or paid post. As always, I only share things I genuinely love.