(booties)
Happy Sunday!
I was totally going to skip blogging tonight since we spent the last hour taking apart and cleaning poop out of Lincoln's Clek Foonf car seat (thank God the customer service is amazing and they have in-depth instructional videos for everything). I guess I should feel so lucky that 3.5 years and two kids later, this was the first time we actually had to take a seat apart to clean it!
I'm trying to get into the habit of making our bed lately. I'll be honest, we don't always make it— there's just a lot going on in the mornings when we're trying to get out of the house (and actually, there are some compelling reasons you may not want to make your bed first thing). But it does start the day off right— there's nothing more calming than seeing a nicely made bed. It just makes the entire room look pulled together and neat.
I got a new pillow (center) from Stagg Design Shop, the ever-so-sweet and talented Jennifer Stagg's new online decor shop. I love the spotted design and how it complements the rest of our pillows.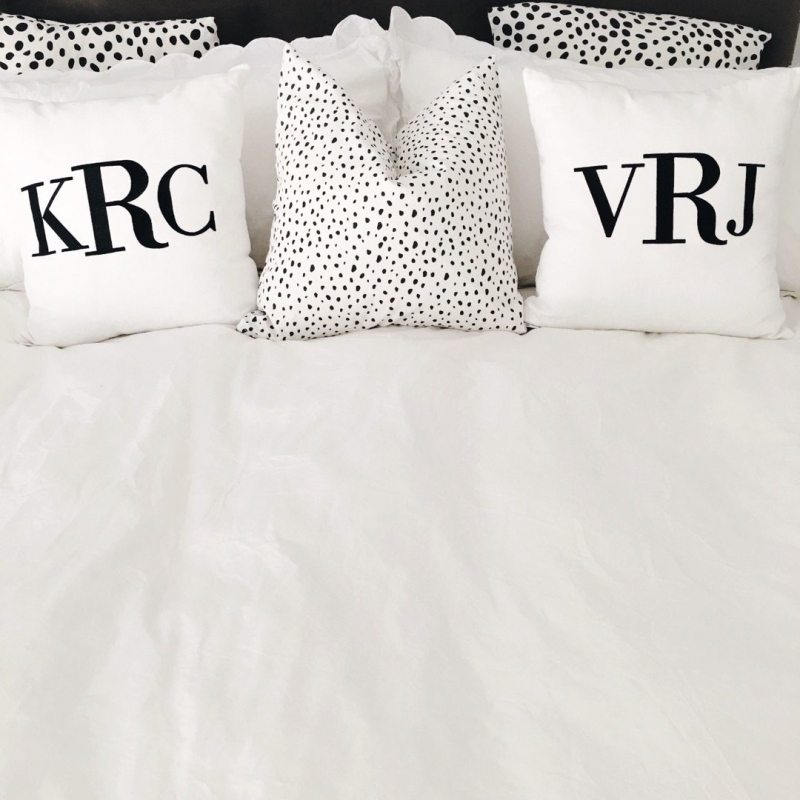 oversized king duvet  |  spotted pillow  |   scalloped duvet cover |  euro spotted pillows  |  monogrammed pillows  |  headboard 
Ailee came over Saturday to snap some photos of the kids together and some of Lincoln in a "cake smash" style shoot. I never did professional photos with Harper until she was a little older and I very much regret it. We did shoots with her monthly, but there's nothing like a talented professional capturing photos of your sweet babies. If you are on the fence and you're able, get professional family photos or just photos of the kids done at least once a year. They're so worth it.
I will share some of Ailee's shots in an upcoming post. She is so wonderful!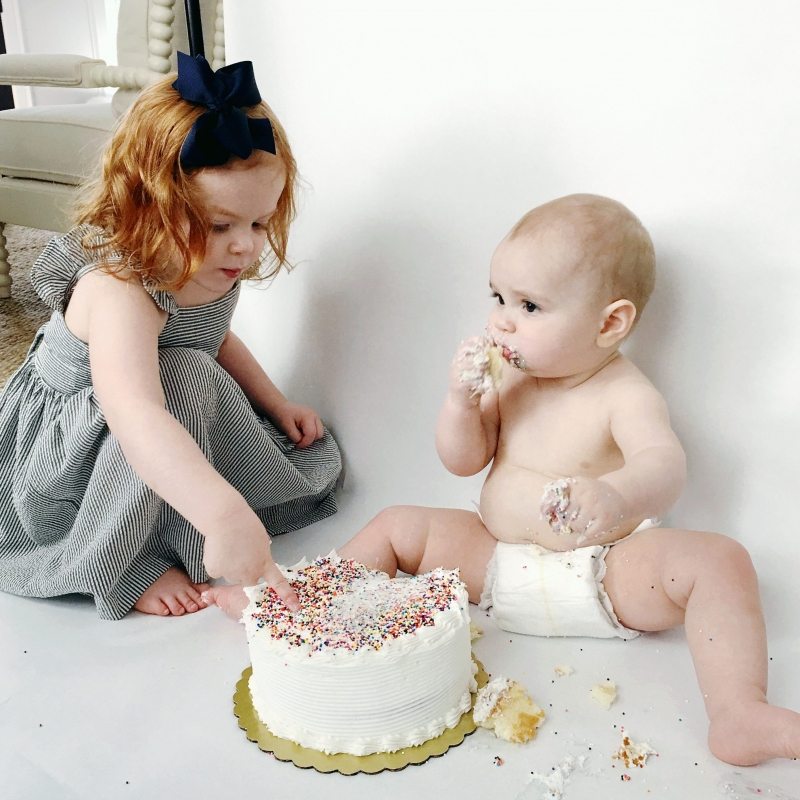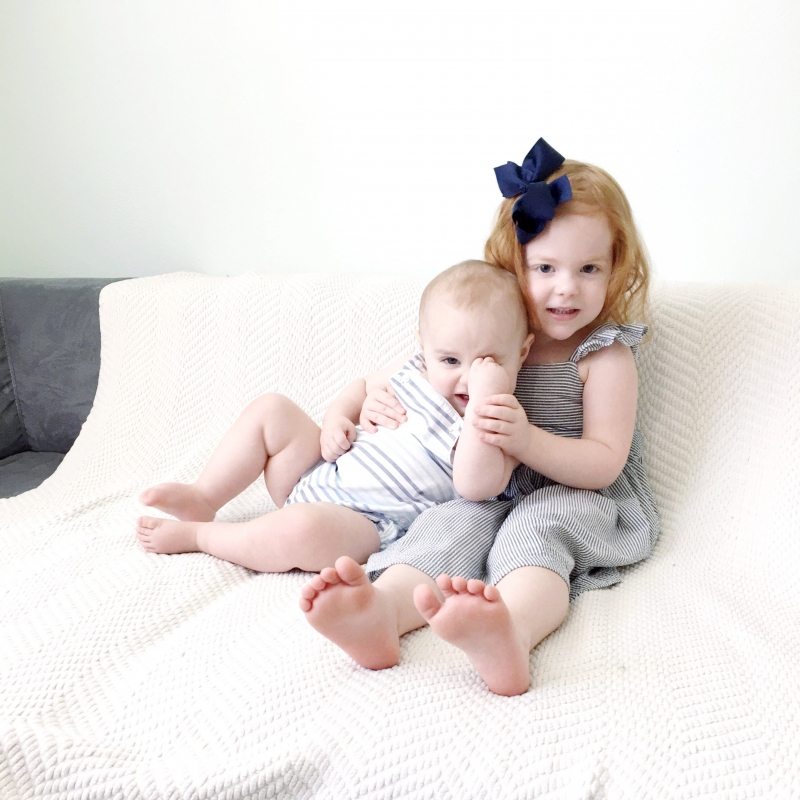 We went to Chuy's for dinner Saturday and it was my first taste in a year of their creamy jalapeno sauce. Spoiler alert—it was just as good as I remembered it. I ate an entire bowl of it. That is a lie. I ate 1.5 bowls. To be fair, the bowls are small. Like what you would imagine an infant soup bowl would look like.
This sweet photo of Lincoln also has one of our new accent chairs in it! I'm really loving the way they look in our space. They're quite comfy, too! What I love most about them is how classic and versatile they are. I feel like they can work well in almost any space.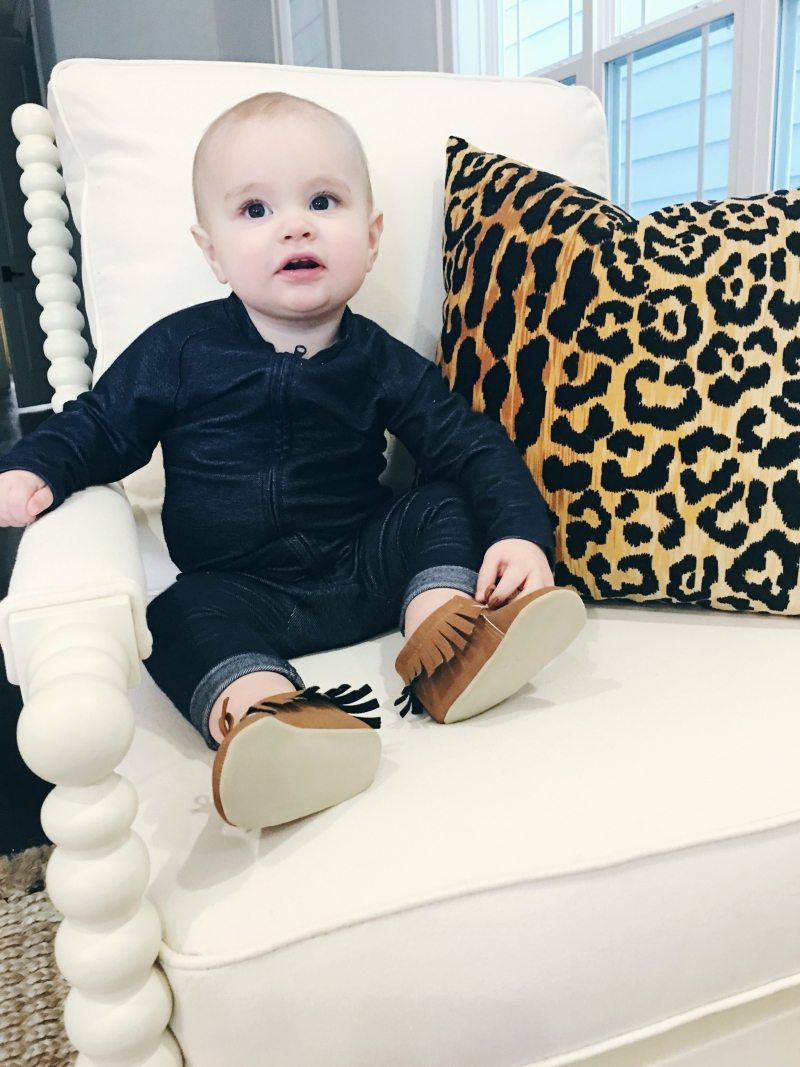 denim romper  |  mocks  |  chair  |  leopard pillow
Speaking of home decor stuff— how cute is this little jewelry tray I picked up recently?! I love using little glass trays like this to hold earrings, rings and dainty necklaces.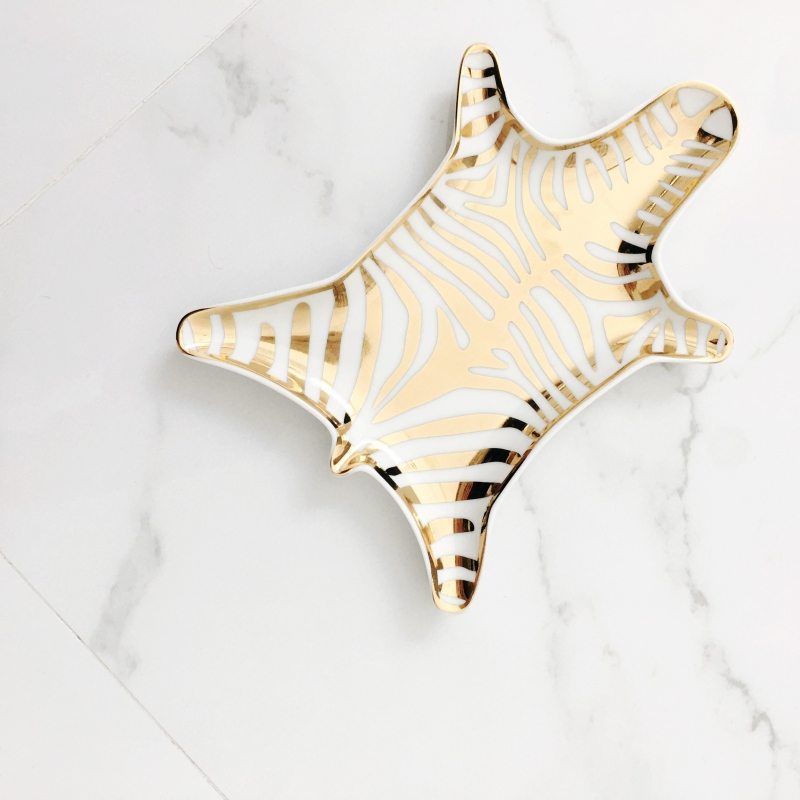 gold zebra tray
I finally ordered a duvet cover for Harper's bed. It comes in next week and I'm so excited. I hope it looks good on her bed!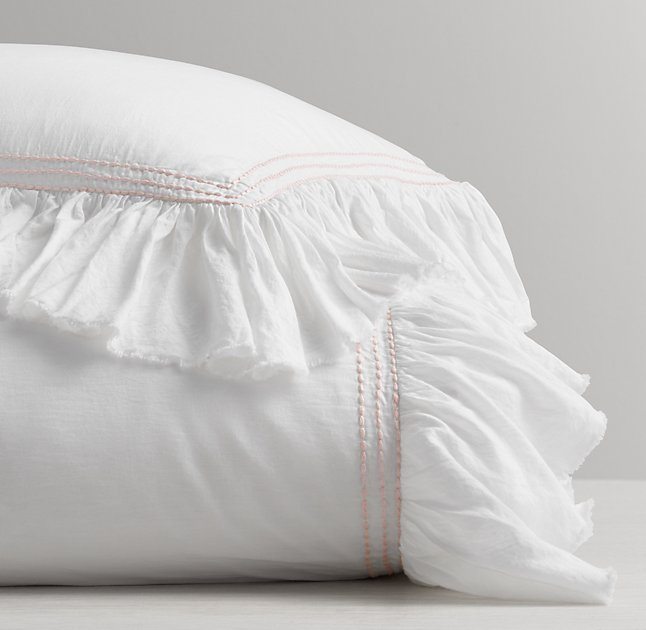 Today we took the kids to the pumpkin patch and got some cute snapshots. This was right before carseatmageddon happened, by the way. Looking back, Lincoln has a pretty serious look on his face while we were there…he was probably hinting at what was to come.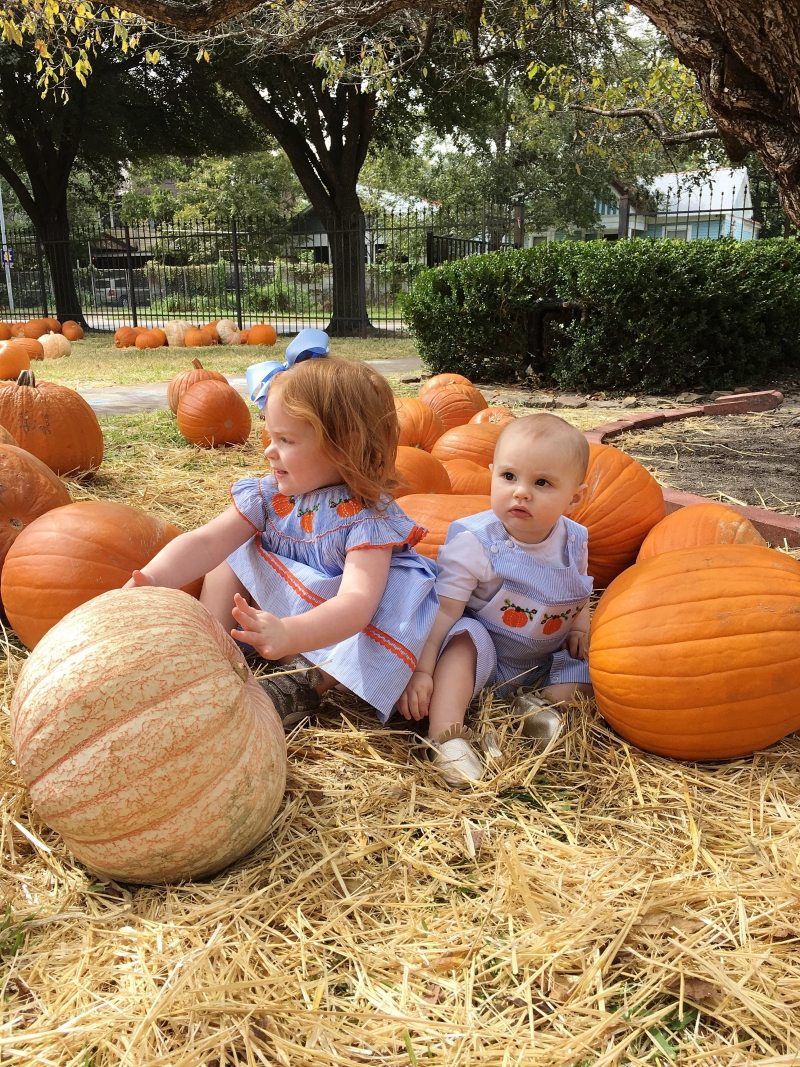 my booties (the BEST!)  |    jeans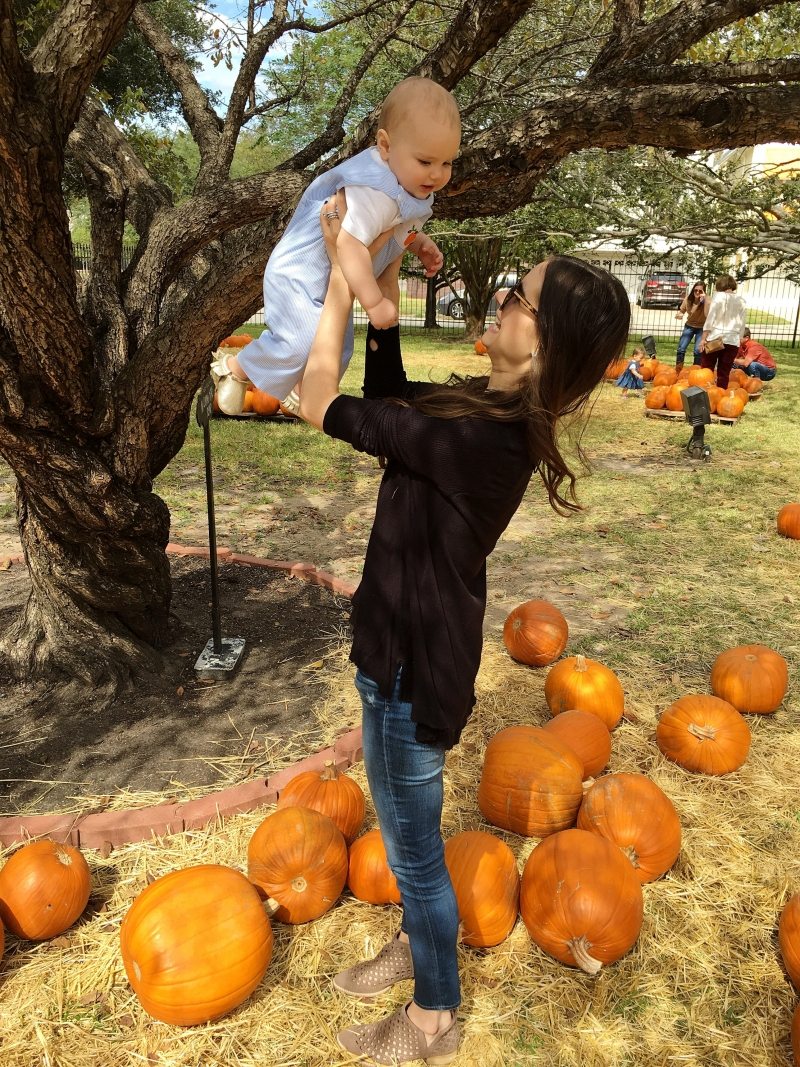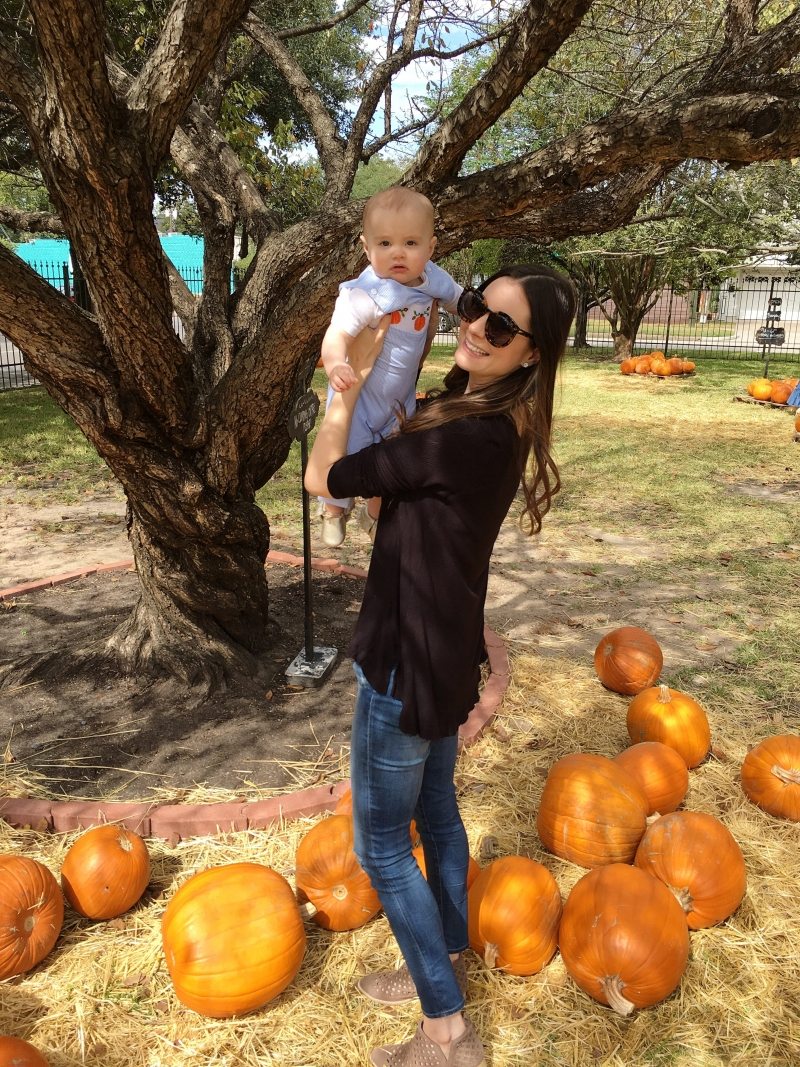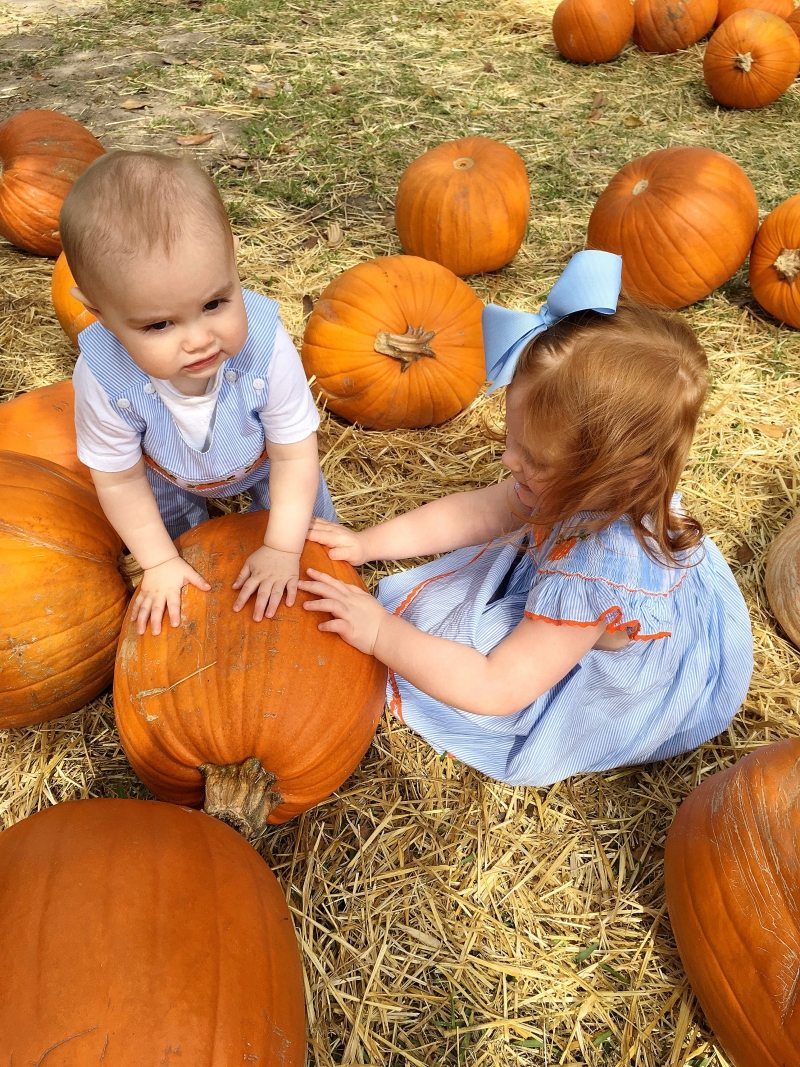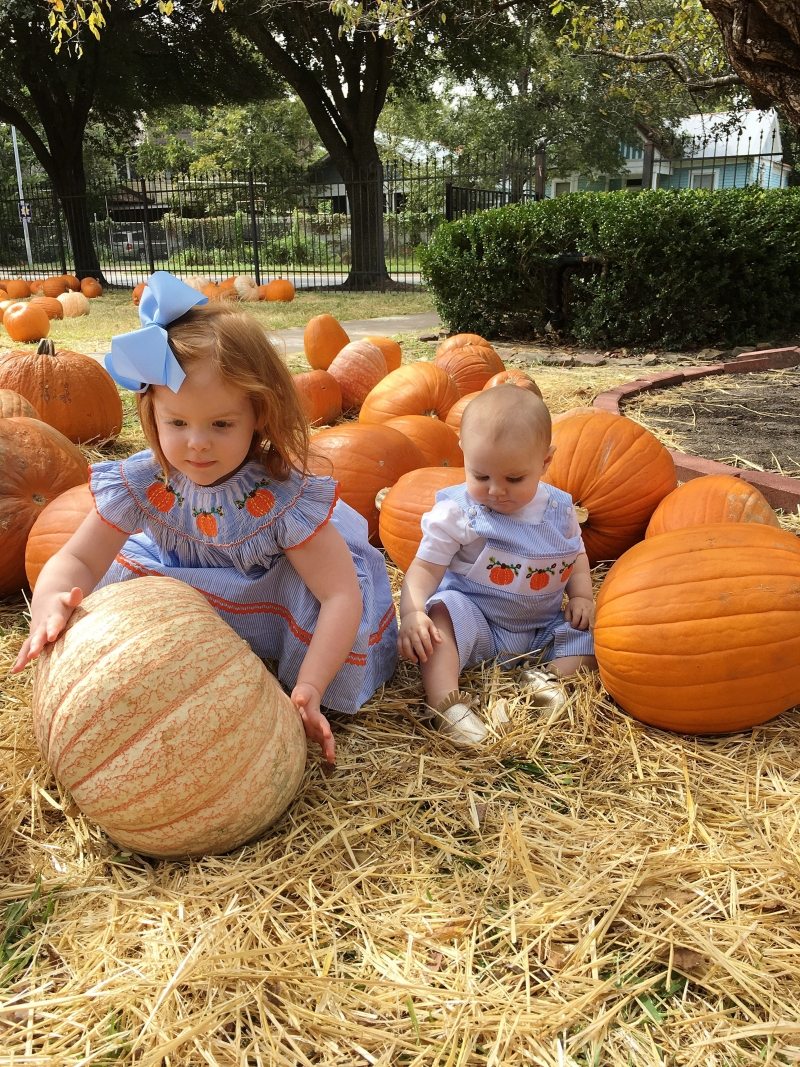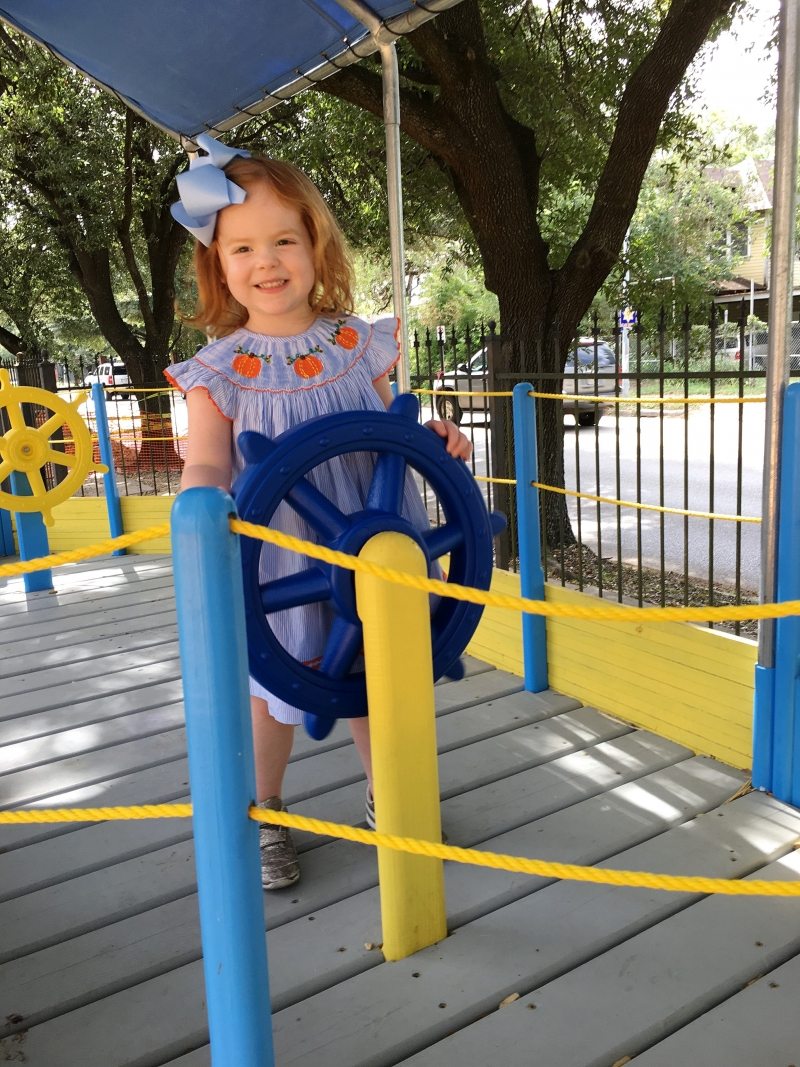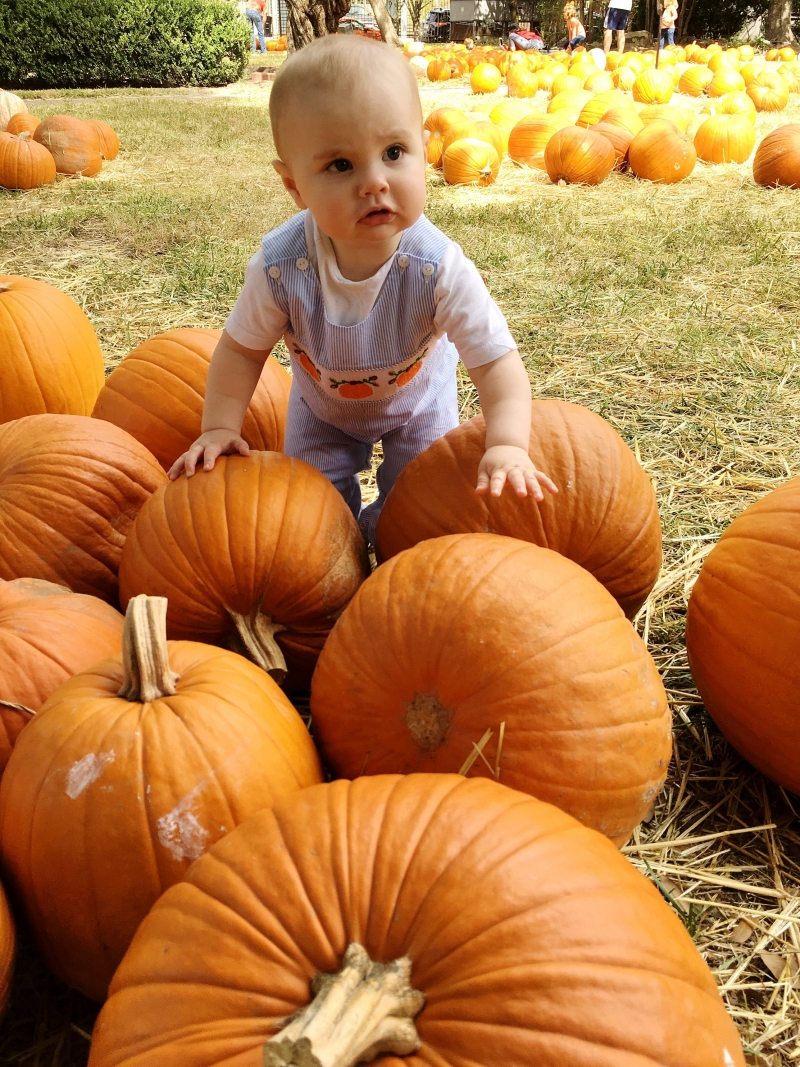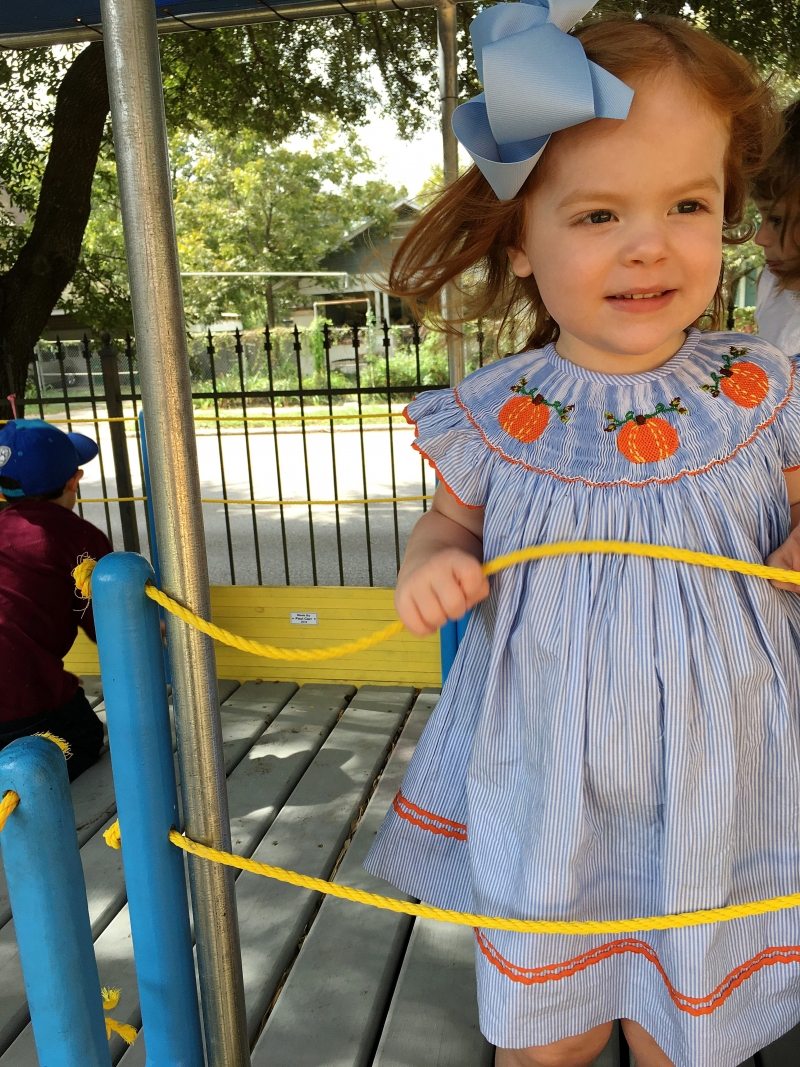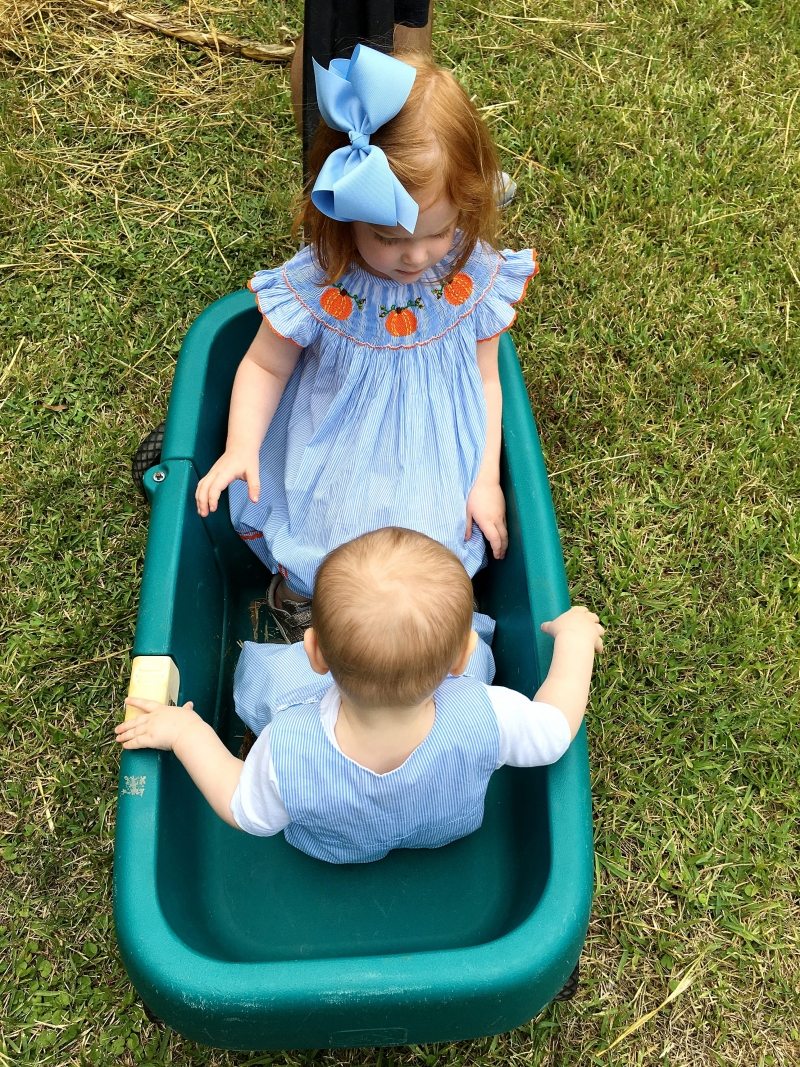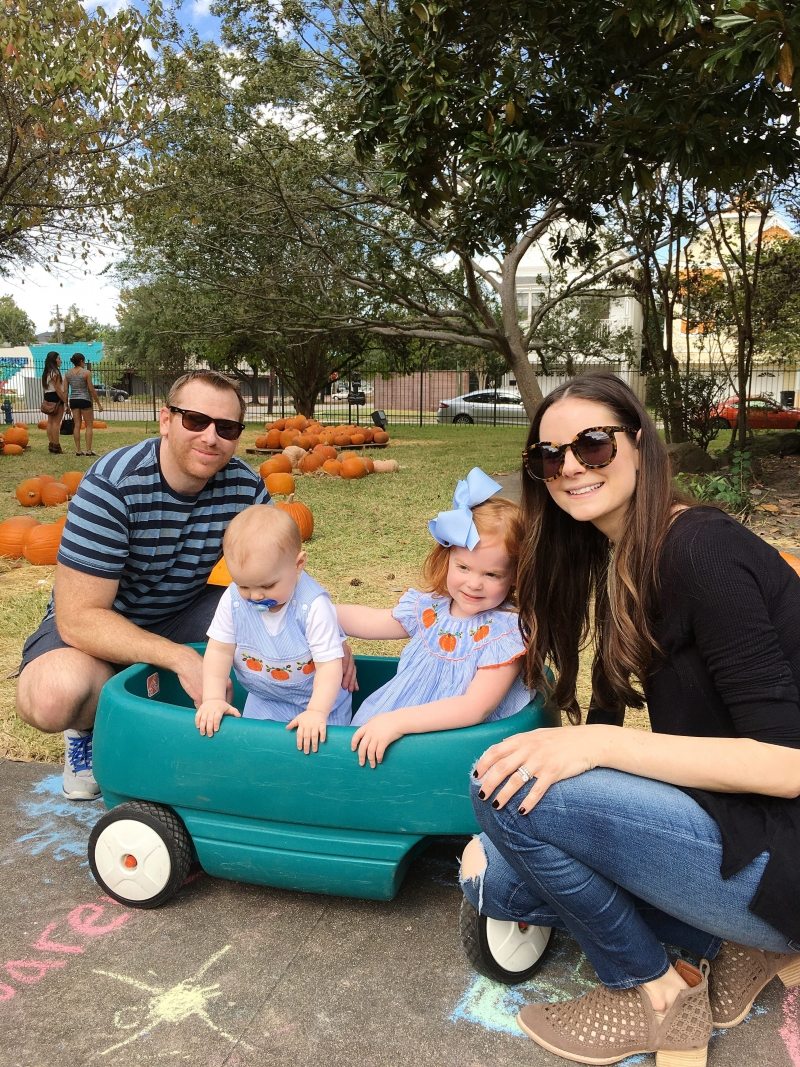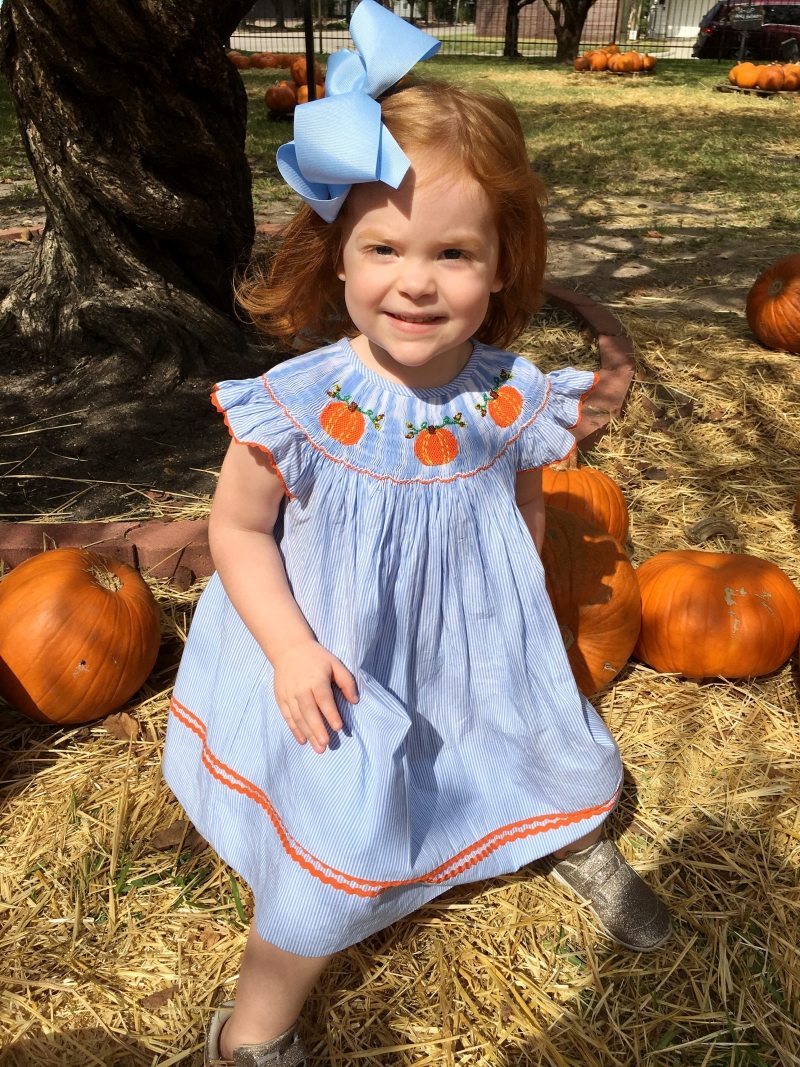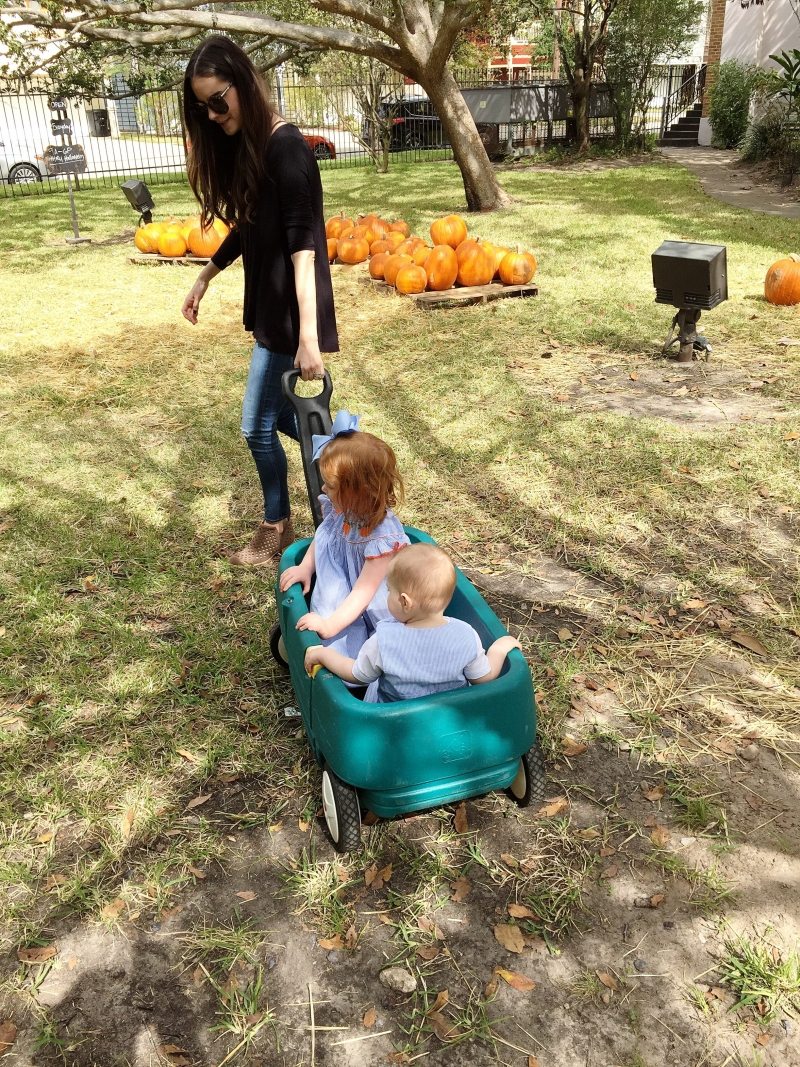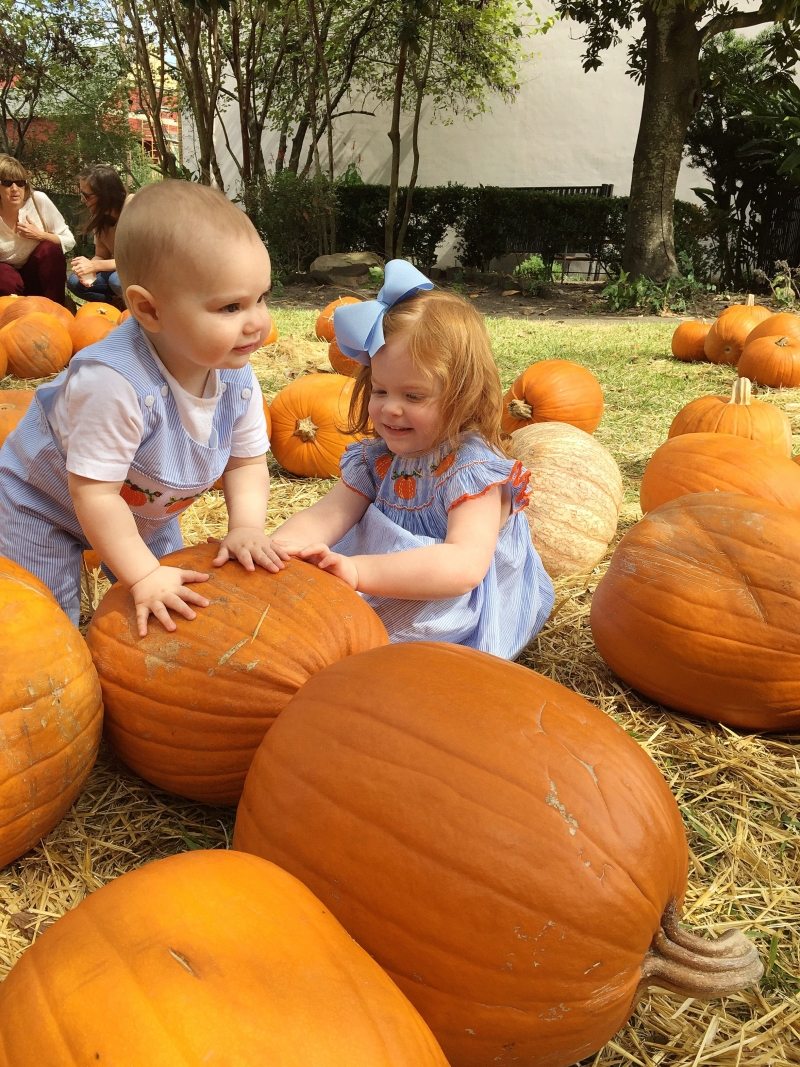 Hope your weekend was great!