Confession time: (don't you love it when a post starts like this?)
I have not worn a real bra in over two years. Yup…Two. Years.
I got used to wearing stretchy nursing bras and sports-bra like bras when I was exclusively pumping for Harper because they held my pumping parts in place (I was able to pump hands-free) and are so comfortable. Then, when I was pregnant again with Lincoln, I started wearing my stretchy bra/bralettes early into my pregnancy since my regular bra bands were so uncomfortable around my ribcage. Lincoln was breech and as he got bigger my ribs were always in pain so wearing a real bra was not even an option. I literally felt a burning sensation around my ribcage most of the day (oh the joys of pregnancy!)
I LOVE my stretchy nursing bras. In fact, I wore this one, this one and this one from Nordstrom all year when I was nursing/pumping for Lincoln and they're amazing. I cannot recommend them more! I fact, I still wear them to sleep at night because they're so comfy.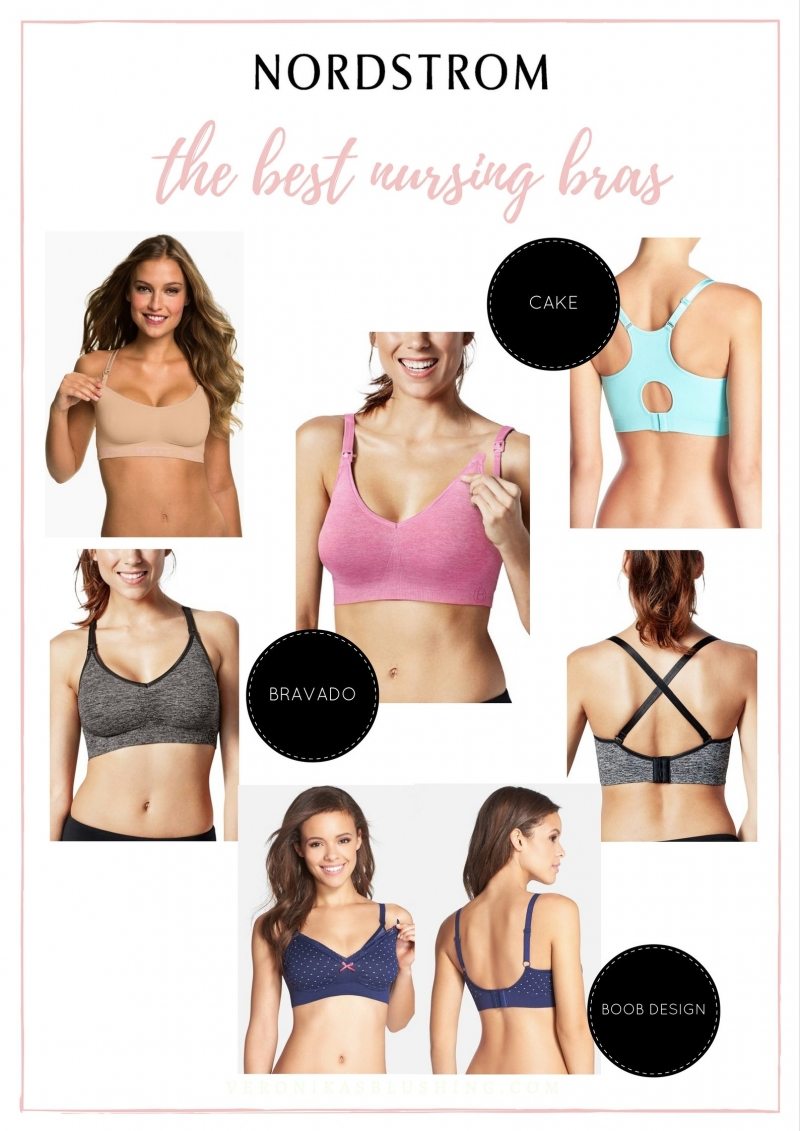 cake  |  boob design  |   bravado
I hadn't been measured for a bra in years, so I knew it was time to get a professional fitting and I had so many friends that had positive experiences with Nordstrom's bra-fitting specialists so I headed there one afternoon.
Pregnancy and nursing cause a lot of body changes so I had no idea if I would wear the same size bra as before. I have implants, so my cup size didn't change after Harper, but I lost a lot of weight this time around and though I've gained most of it back with weaning, I didn't know if my usual size would still be right for my body.
When I arrived in the lingerie department, I browsed around for a few minutes and then one of the bra fitting specialists measured me and helped me identify some bras she thought would work well for me, taking into account my preferences.
I really love wireless bras without a ton of padding (lightly lined) and I find nude bras to be the most practical as they work under both light and dark clothing.
We started with four different styles and the one that came home with me is this wacoal wireless bra. How do I love it? Let me count the ways.
This bra is called the "How Perfect Wireless Contour Bra" and now I know why! It's wireless, yet incredibly supportive. The straps are comfortable (don't dig) and the cups are lined just enough to give you a nice shape but it's not heavily padded, which is a pet-peeve of mine.  It's a higher-coverage bra, which is my personal preference and it's incredibly soft.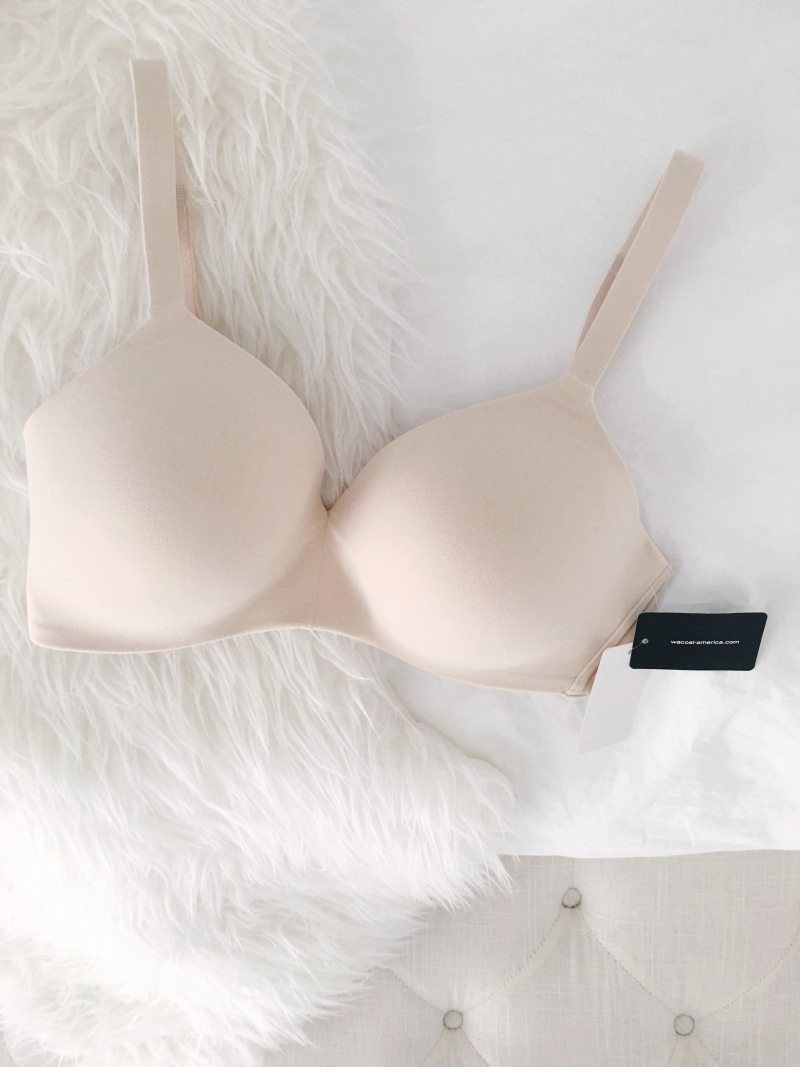 Something I learned during my bra fitting appointment was that you should always wear your bra on the last set of hooks. Then, as it stretches over time, you can use the middle hooks and so on, but from the start, you should use the last hooks.
My bra fitting specialist came to check on me and helped me adjust the straps to make sure I had just the right fit. It may seem awkward to have someone in the room with you– but I actually found it to be so helpful and I liked getting feedback on which styles worked best for my body.
Below I'm sharing some of my favorite style bras— including the Wacoal one I purchased.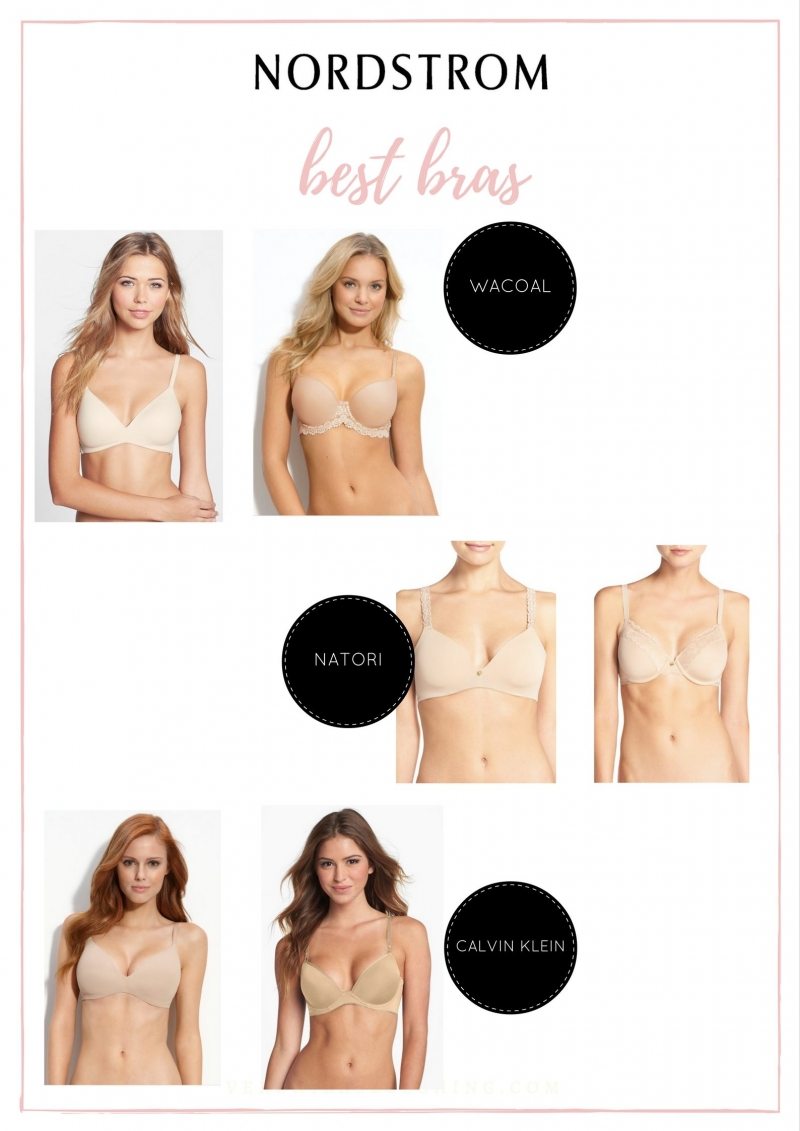 How Perfect Wireless Contour Bra  |  Embrace Lace Underwire Molded Cup Bra
'Pure Luxe' Convertible Wireless Contour Bra   |  'Hidden Glamour' Contour Underwire Bra
Soft Cup Contour Bra   |  'Seductive Comfort – Customized Lift' Underwire Bra 
Nordstrom has some great bra-fitting advice* on their website that I'm sharing below so you can get the right size if you don't have a store near you or would like to shop online.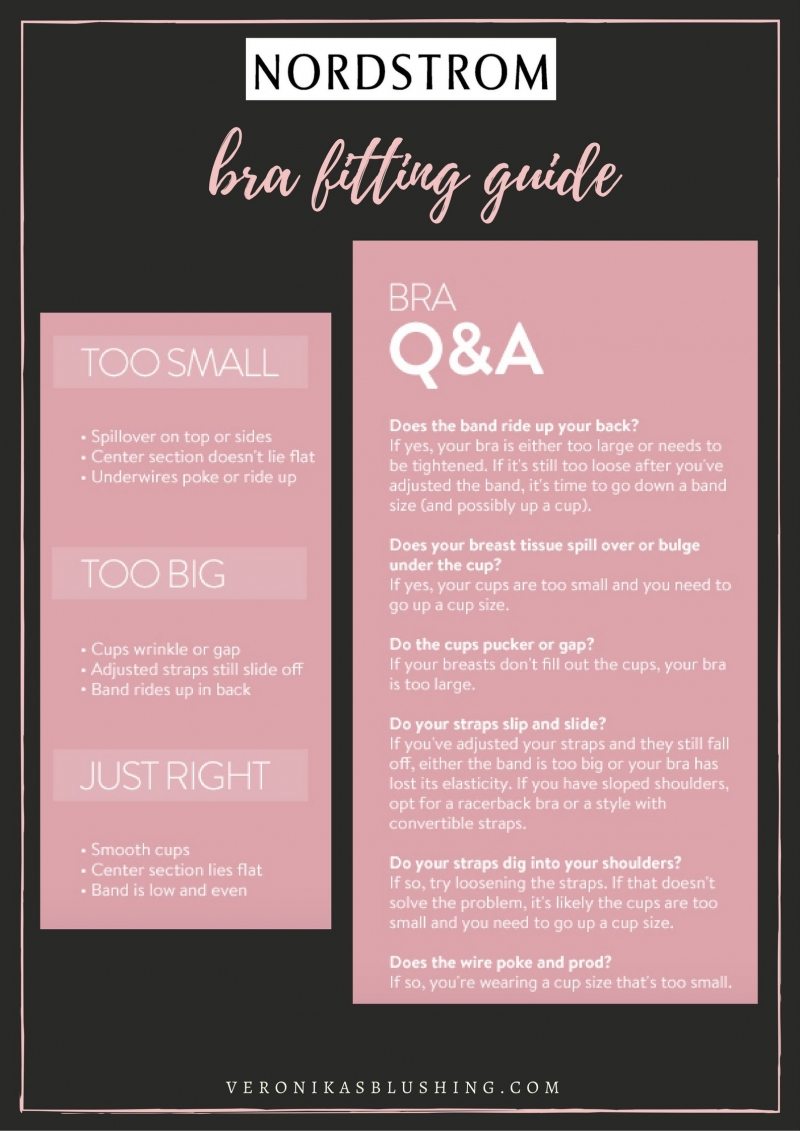 (*images provided by Nordstrom)
I hope you've found this post to be helpful–whether you're a nursing mom or looking to find new bras at any period in your life. Remember that Nordstrom offers free shipping and free returns so you can try everything on in the comfort of your own home. You can shop the full lingerie section here.
Before I go, I wanted to share this amazing sweater robe with you. I've been wearing it like crazy since I got it and it's so warm and cozy. The print is also incredibly cute, especially for the holidays. It would make a wonderful gift!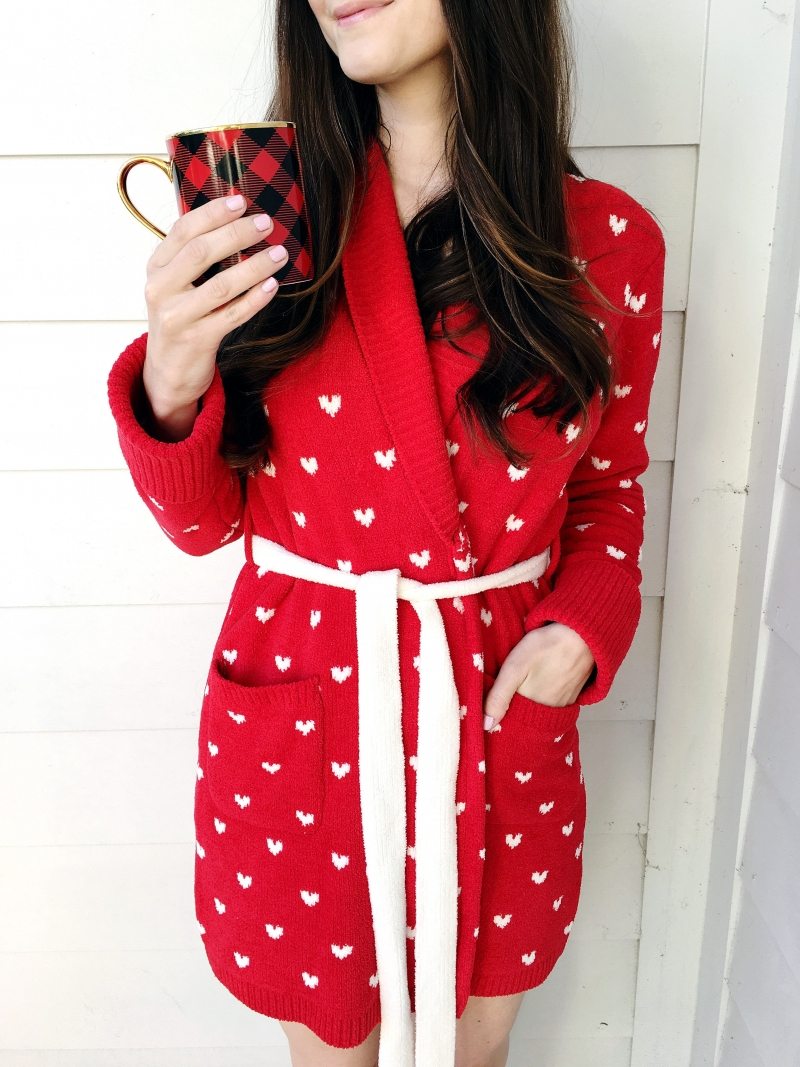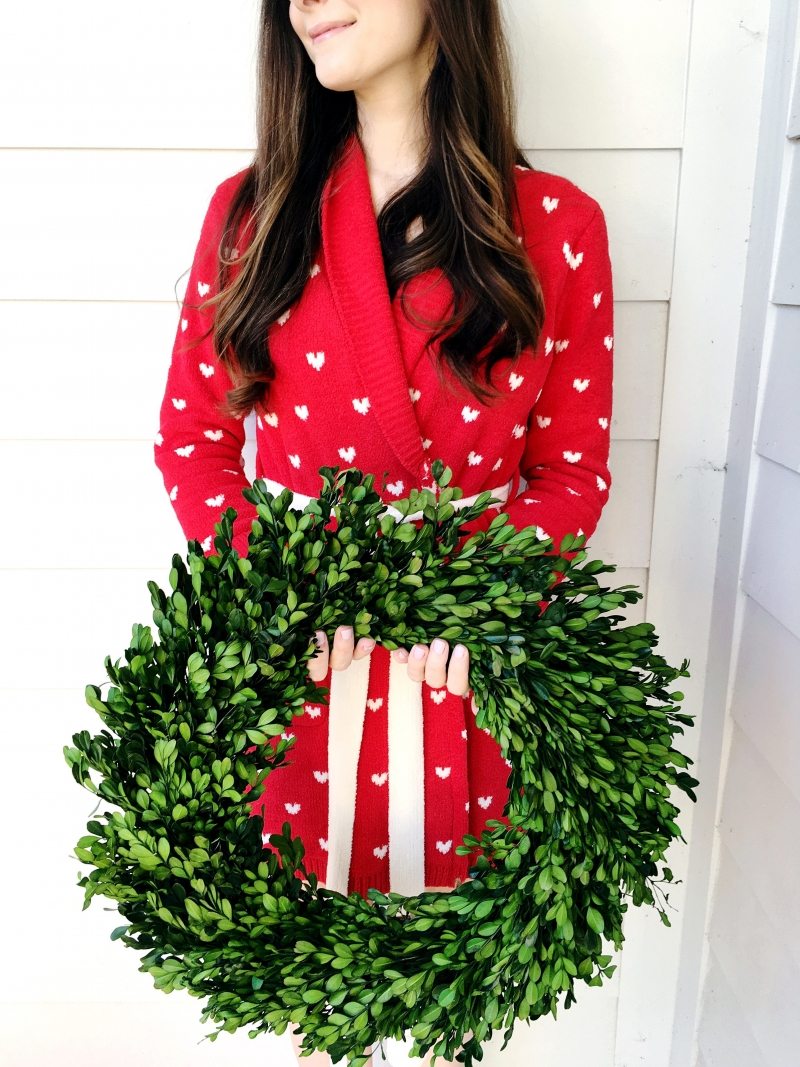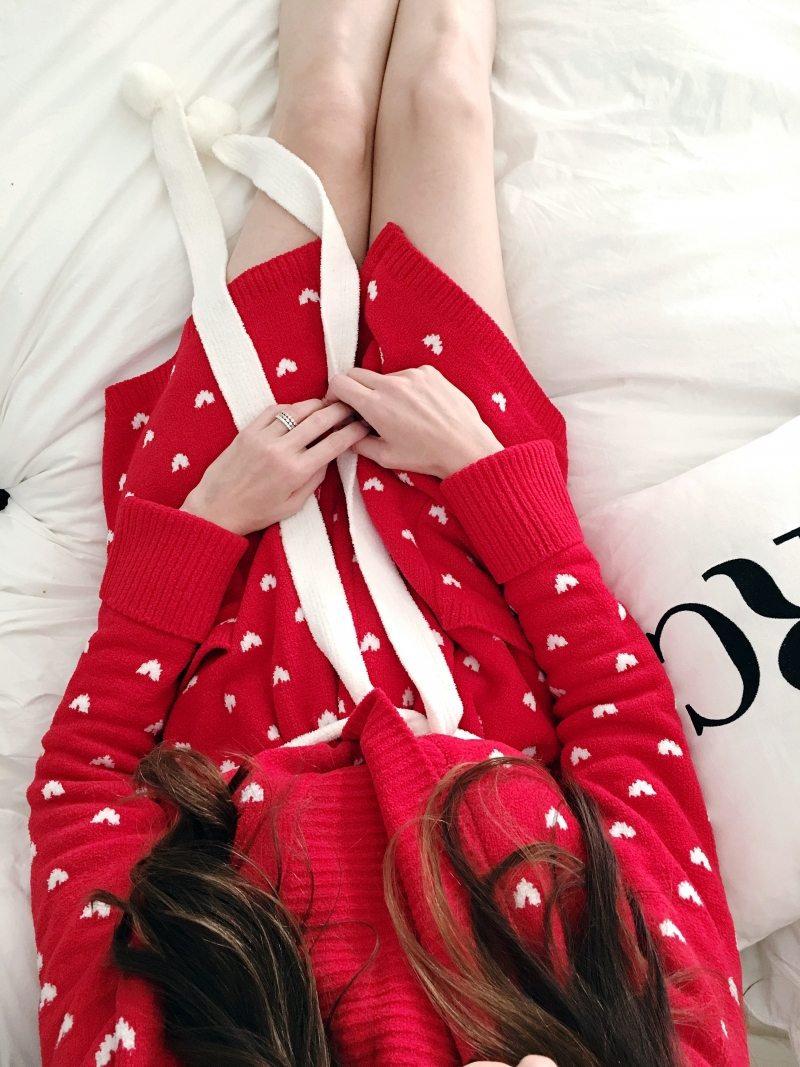 Have a great week!
SHOP THE POST


FTC Disclaimer: Thank you Nordstrom for sponsoring this post.