We can't quite believe that our sweet Lincoln Grey is ONE! It went by in a flash and it's still hard to believe my baby is growing into a toddler.

You may have noticed I haven't shared many monthly updates about Lincoln. The honest truth is that the first year of his life was incredibly challenging and amid the joy of watching him learn, grow and progress, there was a lot of uncertainty, anxiety and stress. I was overwhelmed with all of the specialists we saw and every time I tried to draft a monthly post, I couldn't hit publish because I wasn't in a place where I was ready to pour my heart out about all that was going on (and maybe I'm still not).
 What has been the biggest blessing is that through this year and its ups and downs, I have a relationship with Lincoln beyond what I ever imagined. I drafted a blog post months ago sharing some of my intimate thoughts about being the mother of a son, but it's yet to be published. I wrote that post because as a child, I didn't have any strong male role models. My own father had failed me in so many ways and was so much the opposite of what a father should be, that the idea of raising a son was intimidating to me. How would I ensure I instilled in him the right values when I didn't grow up having a father who had good values and treated his family well? I realize how silly that may sound,  since values are values whether you're instilling them in a boy or girl, but I had a fear that I would fail him in some way, feelings I didn't have when I had Harper. And then he arrived and it was like a wash of relief came over me. He was my son, he was perfect, and I reminded myself that I've overcome a lot and that I chose a great partner and we're raising our children differently.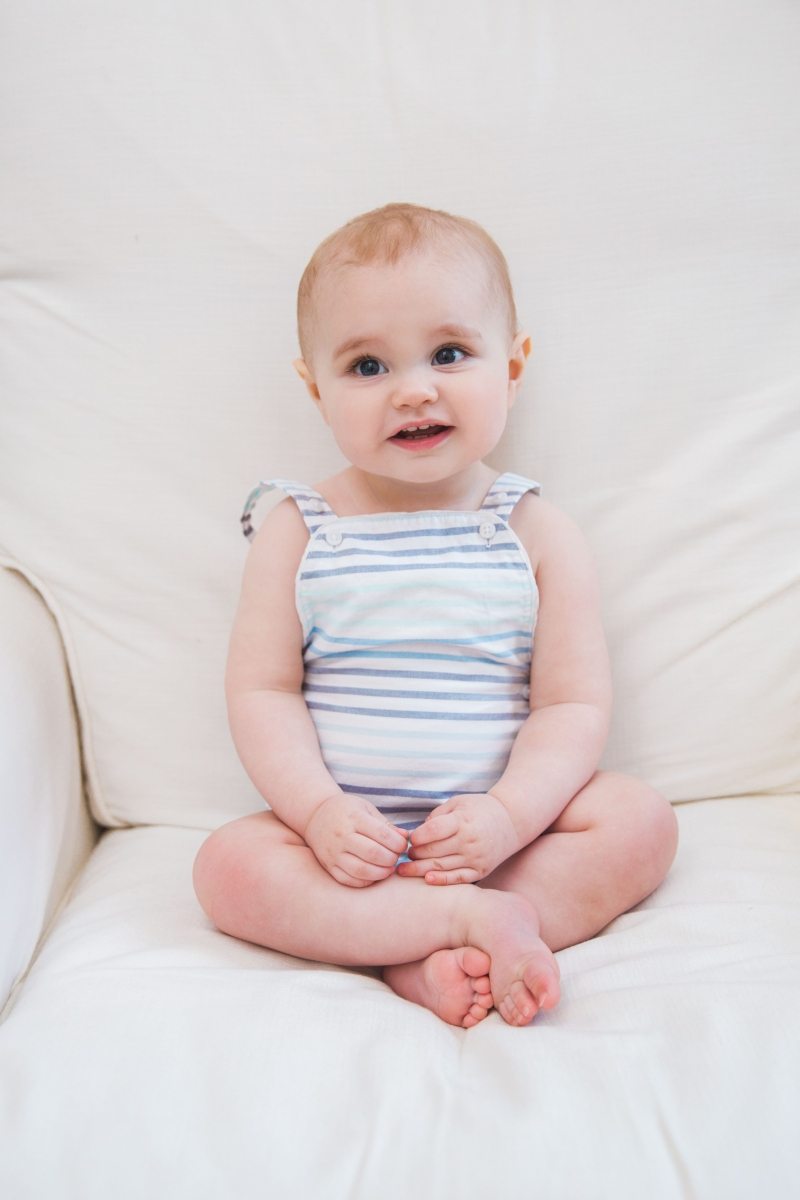 (all photos in this post are by Ailee Petrovic)
Everyone told me— the connection between a mother and son is like no other— and full disclosure here— I'm not sure I believed them. I thought it was just a thing people say. But from the moment he was born (and I seriously have tears in my eyes just typing this) it was like the breath was knocked out of me and I was spellbound. Absolutely spellbound by the love I felt from those very first moments when he was placed upon my chest.
When Harper was born, I think the entire experience of just becoming a mother is so joyful, overwhelming and uncertain. You can't really quantify or put into words how you feel because it's this totally new world with this life you created and it almost feels surreal. But when Lincoln was born, something was different. Maybe it was experience or hormones or something else I'll never know, but it was like my heart was bursting with so much love for this tiny human that it overtook my entire soul. I don't know if that even makes sense because it feels impossible to put into words what my heart feels. But I get it now. For me, it was real, immediate and completely and totally overwhelming to my core.
One day, I'll share more about the last year from my perspective, but right now, I want to focus on Lincoln's one year stats. He surprised us by taking his first steps right before he turned 13 months and has been on the go ever since!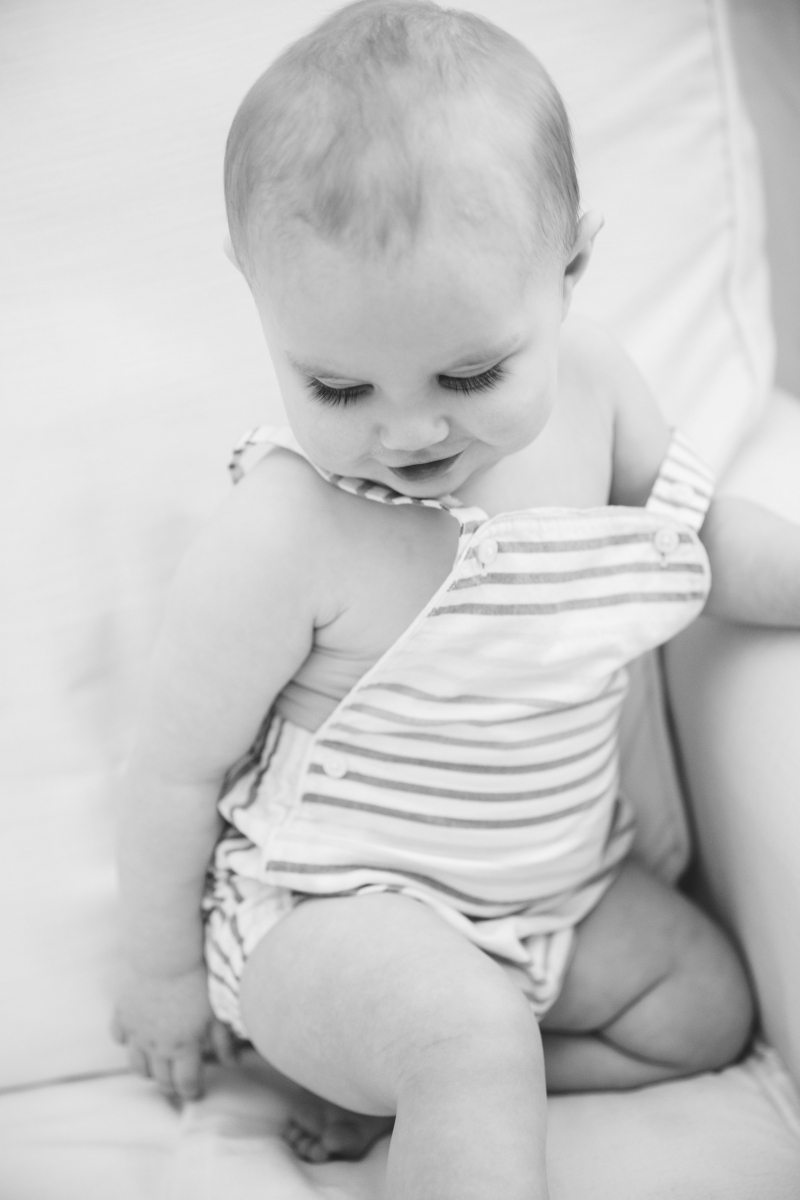 Weight:
Lincoln weighs 23 lbs. He's still got some little rolls on his legs and it's a constant struggle not to squeeze him!
Health:
Despite his MSPI, which he's slowly outgrown, we're lucky that Lincoln has been a very healthy baby. He has gotten a couple of ear infections and had RSV when he first started daycare, but since then, he hasn't been sick save for a tummy bug and the common cold here popping up every once in a while.
If you've been following for a while, you know we've had Lincoln in physical therapy since he was six months old because he wasn't able to roll and didn't have the strength he should have had at that age. In addition to seeing a GI and allergist for his MSPI, we also saw some other specialists to determine if there were any concerns related to his motor skills and muscle tone that required further testing. I'll save those details for another post.
Lincoln was slow to progress at first, even with going to PT twice a month. But as he neared his first birthday, he started to progress more rapidly. It's like a little switch flipped and he finally got the confidence to do what he wanted to and he's been happier ever since.
Lincoln can climb stairs, crawl and walk— though he's not walking most of the time yet, he's increasing how often he walks on a daily basis! If you follow me on Snapchat, you may have noticed Lincoln has an abnormal crawl where he kind of scoots with one knee forward and uses his arms to propel himself. This is one of the reasons PT has been important for him. In the past couple of months, he has shown us that he can crawl "normally" but still crawls "his way" 95% of the time. What I've learned about Lincoln is that he does things the way he wants and no one can stop him!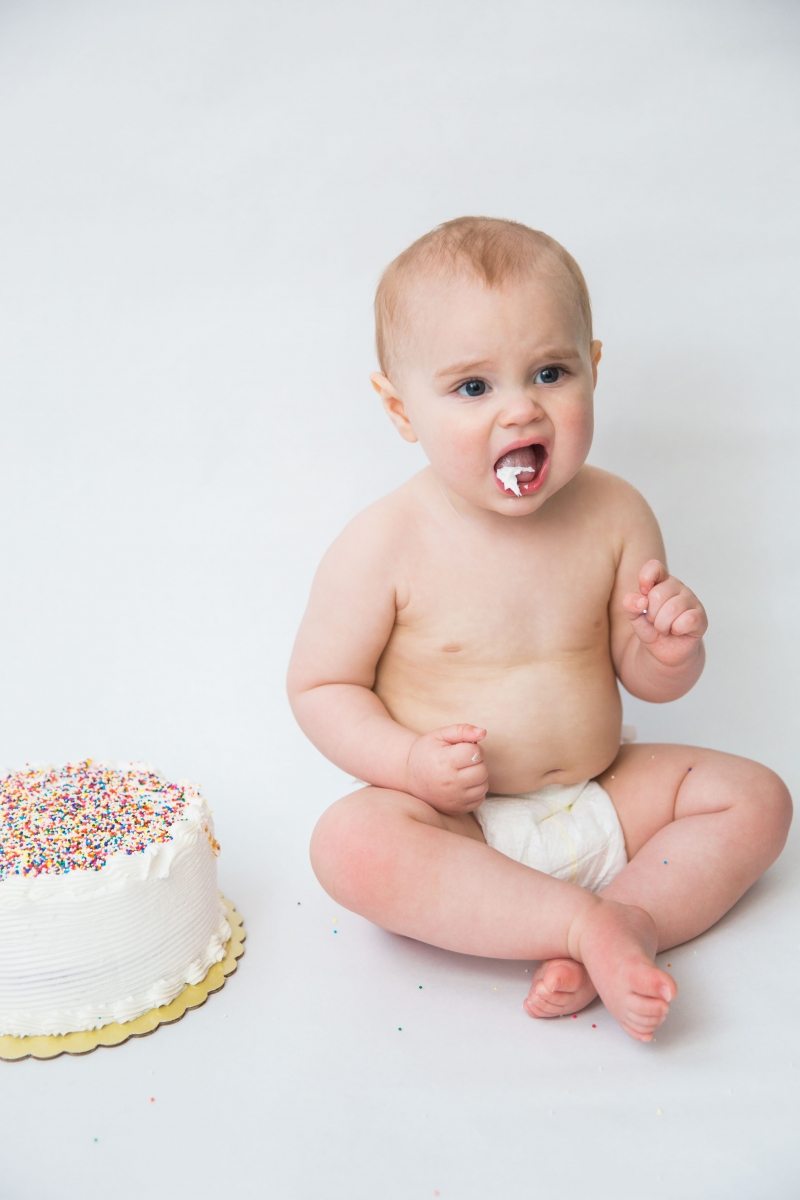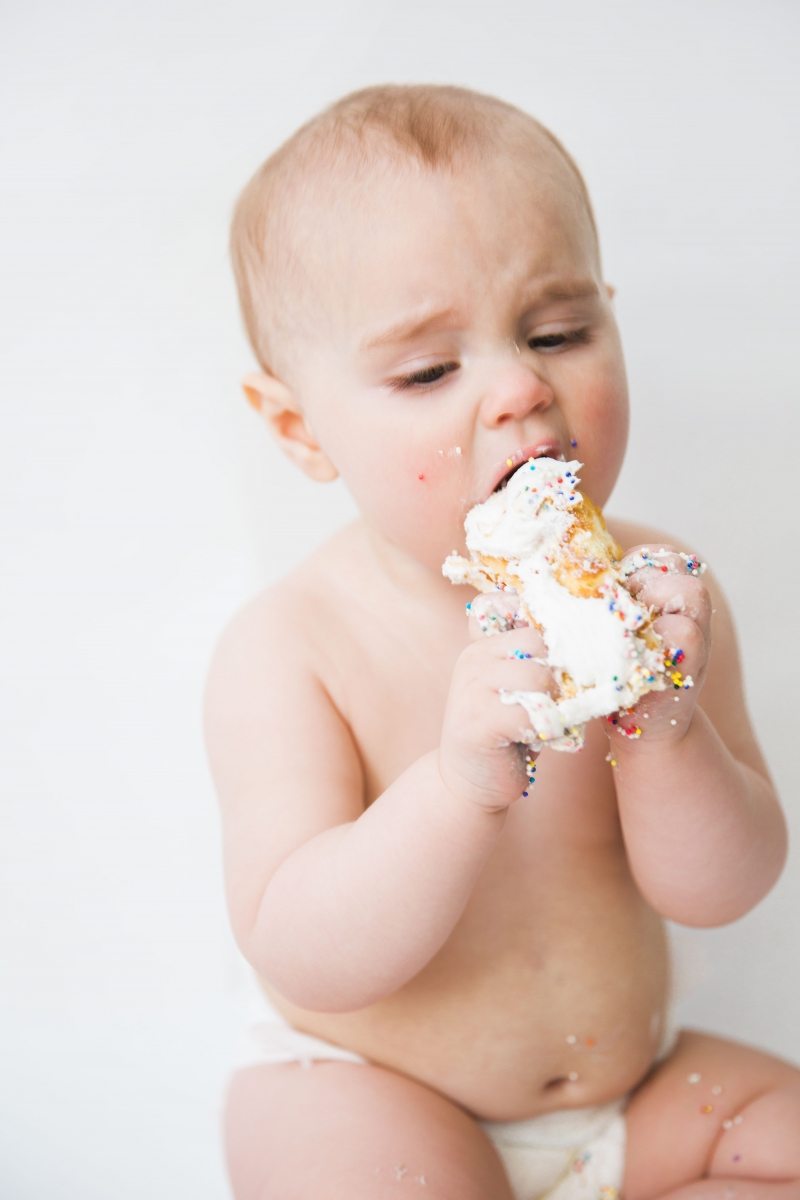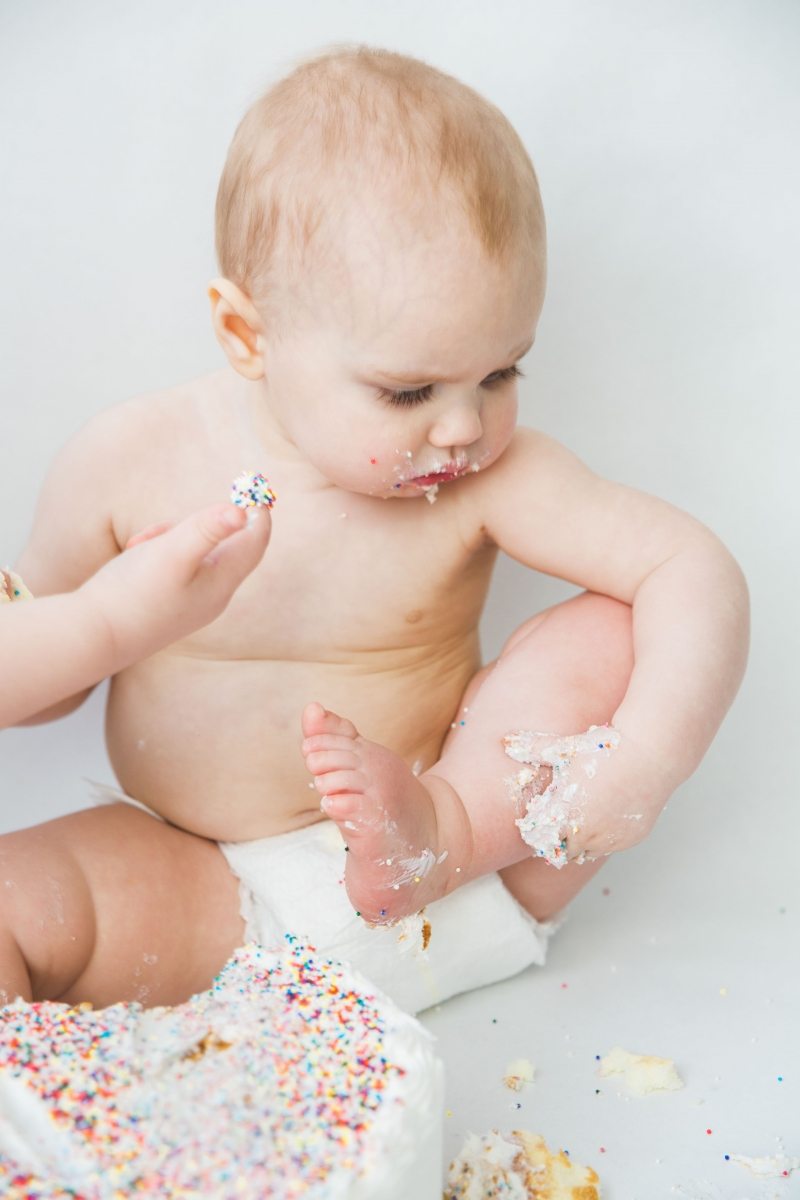 Nursing/Diet:
I'm done pumping, praise the Lord! While I'm grateful I had a great milk supply and was able to exclusively give breast milk for over a year, I'm grateful to no longer have to wake up early and go to bed late to pump. It has been a relief not to plan my daily activities and weekends around pumping. I had to take Sudafed for a cold while I was weaning from pumping,  so the timing couldn't have been better as that helped reduce my milk supply. I can't tell you how awesome it was to pack up all of my pumping supplies to give them to a friend.
Lincoln is doing great with food! He self-feeds and eats a lot of different foods. He basically eats whatever we do and loves fruit, bread and meat. We have come such a long way with food. When I was on the "top 8" allergen-free diet, I was so scared to give him anything. We did get allergy testing done (which isn't always accurate at his age) but it was reassuring in the sense that he did not test positive for any anaphylactic reactions to the top 8 foods.
Per our allergist's instructions, we tried foods like peanut butter and eggs very slowly. Literally mixing a tiny bit of peanut butter with a lot of breast milk and spoon-feeding a tiny bit and waiting 15 minutes. Then adding more PB and waiting 15 minutes for a total of 4-5 attempts. It was a process, but he didn't react to any of the foods we tried and that was a major relief. Lincoln's allergist wanted me to wait to re-introduce dairy and soy into my own diet until he was a year old since his gastrointestinal and skin reactions were so severe as a baby, so after his first birthday I began to consume dairy and soy and he did not seem to react to it in my milk. Then, we started to give him foods with milk and soy in them directly and so far, so good. He does still get patches of eczema on his cheeks and arms, but we can't be sure they're associated with food and his sleep and temperament is okay, as are his diapers, so we're hopeful he has outgrown the intolerances.
We started to trial whole cow's milk two weeks ago (mixed with breast milk) and so far he seems to be tolerating that well in terms of not having any GI issues. He has been dealing with diaper rashes since we started him on cow's milk, but we are hopeful that's temporary. With how he was as an infant with constant gas, crying, bloody and mucousy diapers and horrible skin reactions, I honestly wasn't sure this day would come (you can see photos of how bad his skin was here). It took a long time to see true improvement in Lincoln, and never in a million years would I have thought I would be able to give up so many foods as I'm the least motivated person ever when it comes to this. But I would do anything for him to feel better and I'd do it again in a heartbeat. The change in him was remarkable and made giving up some of my favorite foods a little easier.
Sleep:
Sleep is another area where we've seen a vast improvement from the early days. Lincoln was in our room until he was about 6.5 months old and he also slept his first stretch of sleep in the swing in the living room until then too. It was the only way we could get about 4 hours of sleep in him. The good thing is that when he did wake up, he could either eat and go back to sleep or be rocked, but he was still up multiple times a night.
Once we had his GI issues under control with my diet, we transitioned him to his crib and did some very gentle sleep training. I know everyone has different opinions on sleep training but every child is different and your approach has to be flexible. Harper was a total unicorn and slept through the night early on. Sleep training wasn't a thing with her, she just liked to sleep.
With Lincoln, we did some gentle CIO with check-ins and after a few days he would just cry for a couple of minutes and go to sleep. It was amazing to see the change in him. He went from being quite a fussy baby to taking 2 hour naps twice a day and having an overall better temperament. We were all happier when he started sleeping through the night.
Now, if he does wake up, even if he cries, it's usually 30 seconds and he will put his pacifier back in and lay back down and fall asleep. Sometimes he doesn't cry at all. If he does wake up crying hard, we always go to him because it's so unusual for him now so I know he may be teething or need comfort. We stopped night feedings after 6.5 ish months, if I remember correctly. The joy of having a baby that sleeps through the night is something I will never take for granted.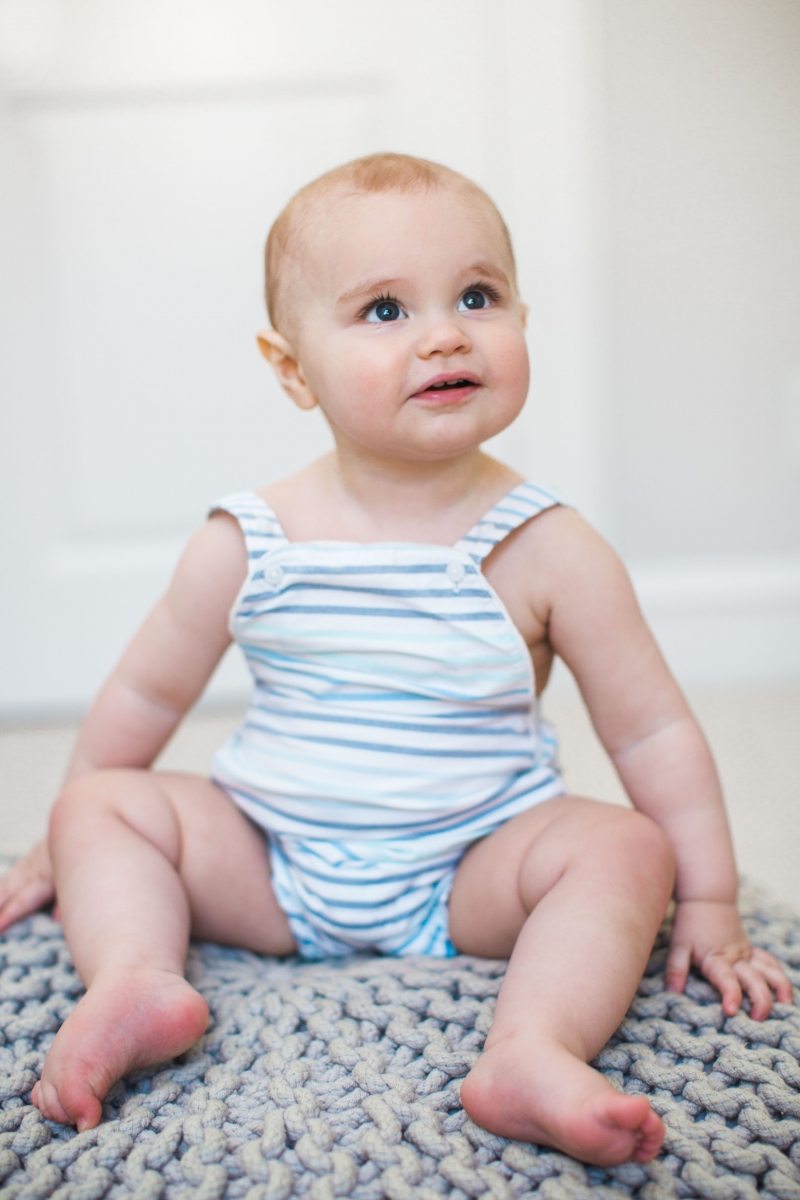 Likes:
Lincoln loves cruising, playing ball, eating, throwing food on the floor and laughing hysterically, climbing things he shouldn't be, playing the drums, songs, tickles, peek-a-boo, being rocked to sleep, being read to, being held, music and playing with his sister. He also likes to point to things and have us name them, loves wagon rides and stealing our food. Oh, and he also likes stealing our hearts and screeching loudly.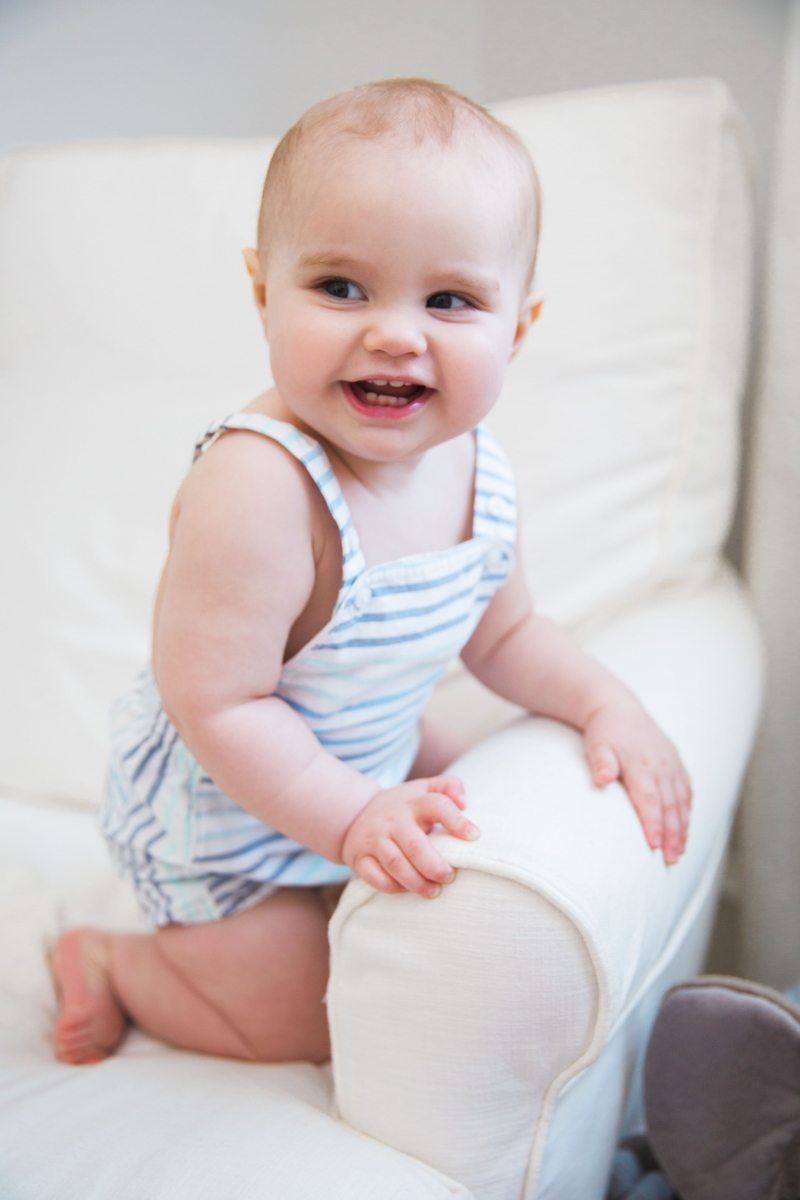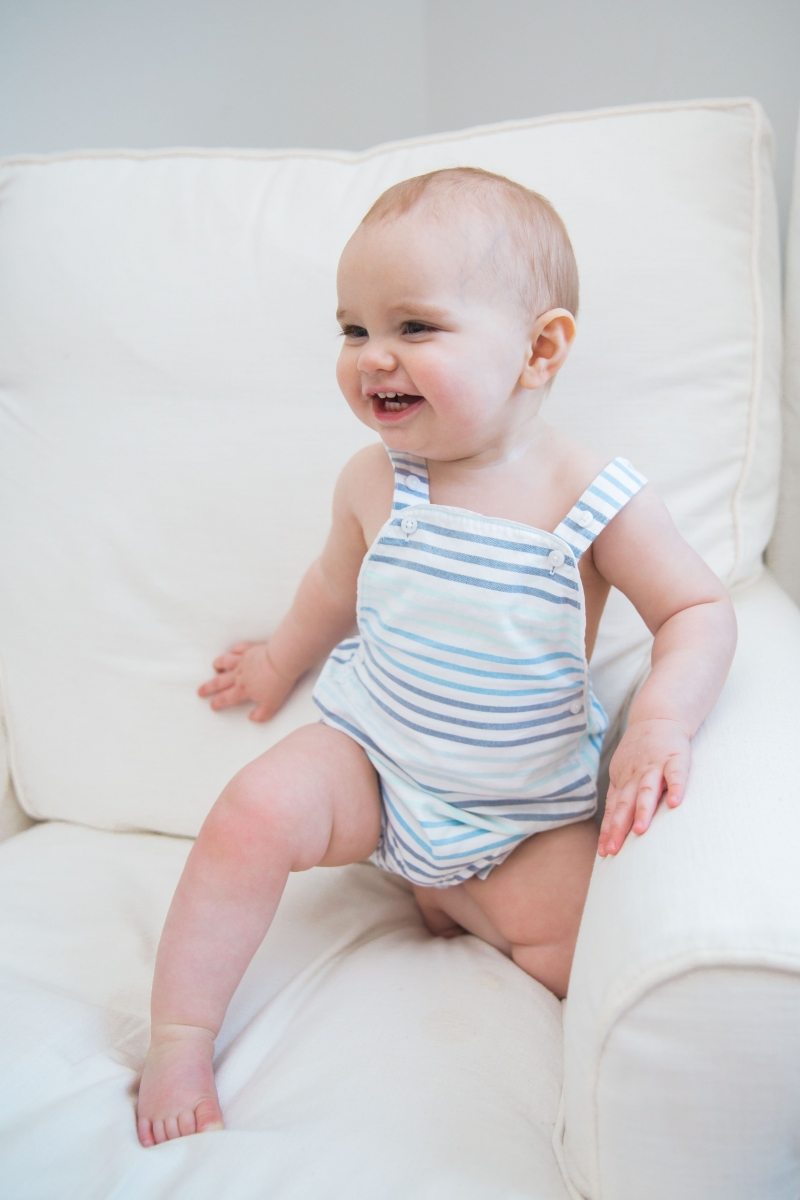 Dislikes:
Anyone saying "no" to him (his pout face is on point), getting his diaper changed, getting a new diaper and PJs put on after his bath (wants to be naked) and generally anything you do to intervene in what he's doing, even if he's about to fall off of a chair. He also hates teething.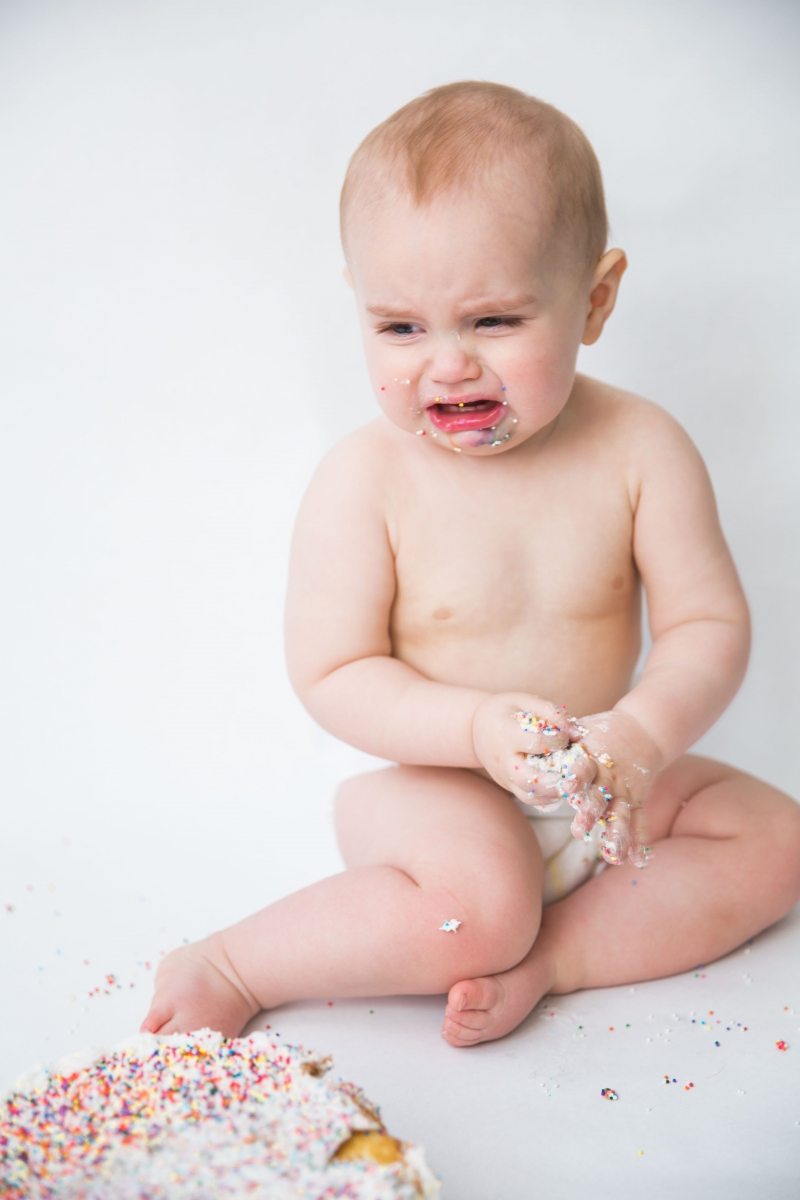 Clothes:
He's in size 5 diapers and 12-18 month clothing. He can wear some 18-24 month clothing as well!
Crying:
Lincoln has always been a crier. When he was an infant it was pretty frequent but nowadays he usually only cries if he doesn't like something, is redirected from doing something he wants (but is unsafe) or if he is teething. His teething is pretty bad for him— his cheeks get dark red patches that make him look sunburned and he's a lot fussier but it's usually just a few days of this. He's pretty dramatic with the tears, but I'lll admit it's kind of cute sometimes.
Milestones:
Lincoln has been getting SO strong! He is crawling, pulling up, cruising and just took his first unassisted steps on Friday Nov. 4!  We couldn't be more proud of the progress he has made. Lincoln was one of those babies that was happy to just sit around and chill and reach for his toys. He used to cry (and still does cry) at every PT session. We've seen such a change in him. He's more confident, wants to move, is so happy/proud when we clap for him and cheer him on. He has also been a happier baby since he learned to stand, cruise and walk. He is working on standing/balancing and on taking unassisted steps more consistently (ie: as his main mode of self-transport).
Lincoln also Waves, claps, points, signs "all done" and "more." He says dada, mama (rarely), "dat," and I swear he has said duck and book. He also says "wawa" for water and I swear he has his own language too with some of the stuff he says. He definitely has good receptive language now— he knows "no," "don't touch," "give it to mama," "go get a book," "put it in the basket," etc. He started to stack things recently and we can tell that he's learning to use his voice more.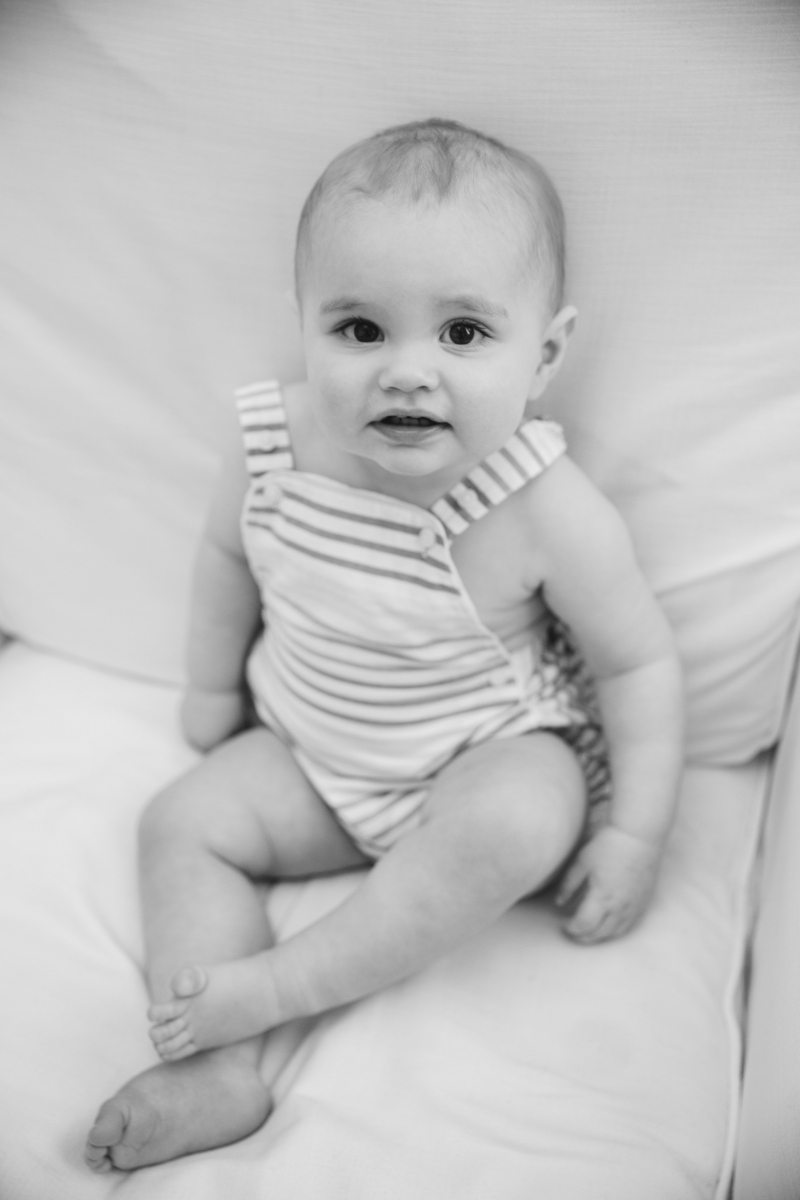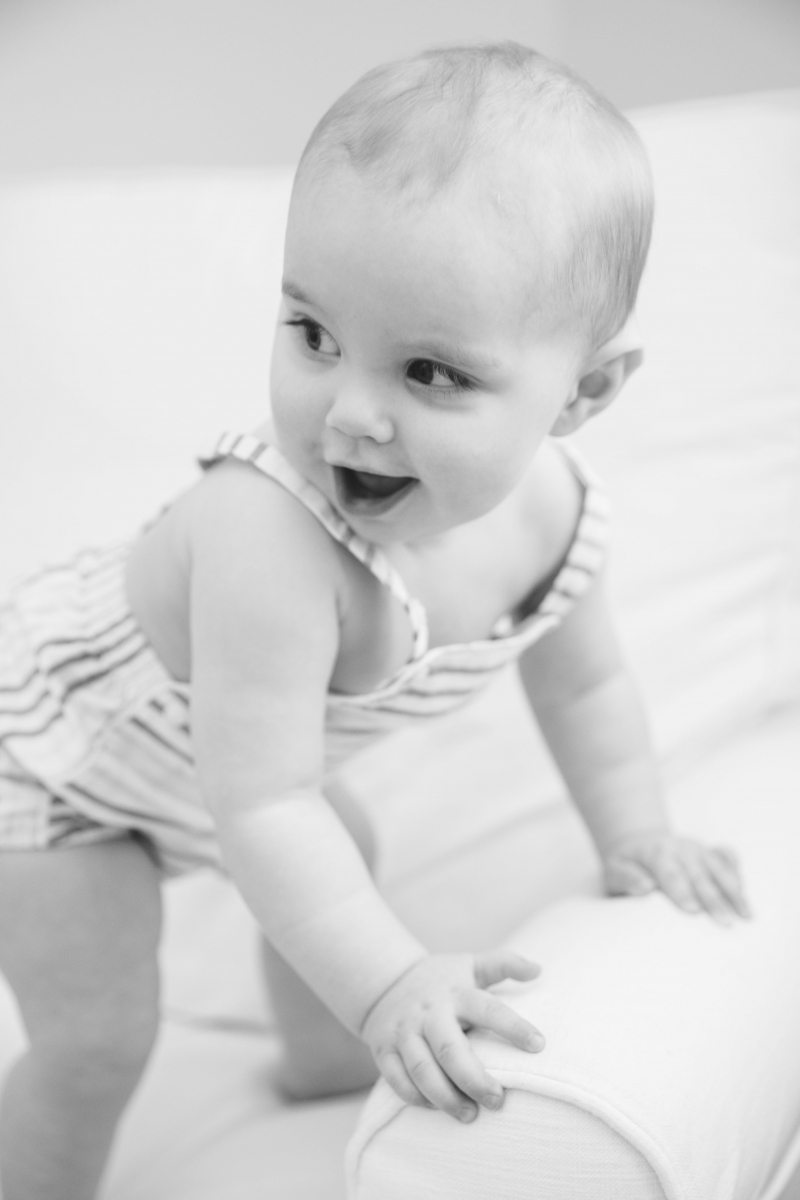 Nicknames:
Linc, Lincy, baby Lincoln (Harper's fave), baby fish, little squish, squishy, mister, bubbs.
Our little Linc has so immesurably blessed our family. We couldn't be more thankful that God chose him for us.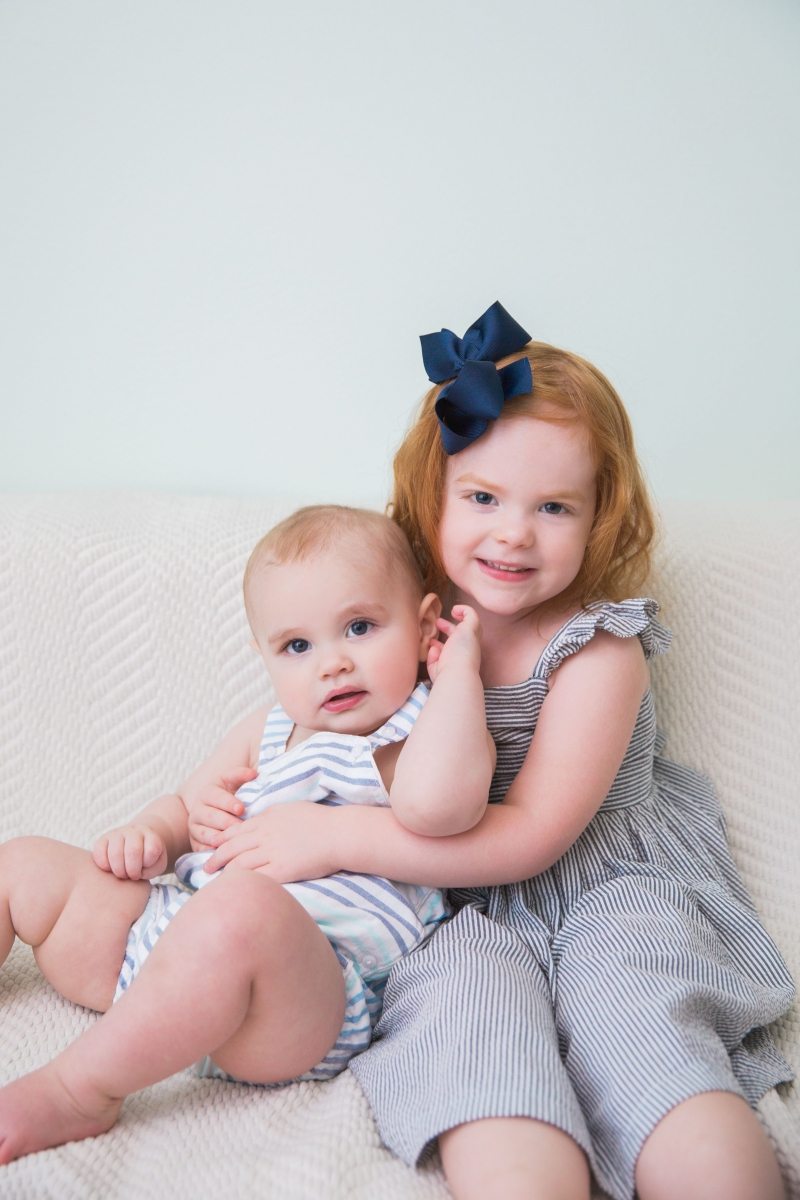 Thanks for reading and for all of your support and love for our family over the last year!