There is so much goodness in this outfit, I don't even know where to start.
I purchased these booties at Nordstrom a couple of weeks ago and there are no words to describe how amazing they are. They're the most comfortable shoes I own (it seriously feels like I'm wearing sneakers) and they're super easy to slide on and off. They have a very low chunky heel and yet don't feel like heels at all. They come in four colors (mine is the "taupe suede") and the perforations make these quite unique and probably unlike anything you already own.
I found that they fit true to size— I purchased them in my normal 10. Nordstrom has free shipping and free returns though, so no worries on sizing for anything you order. When in doubt, I will order both sizes in something so I can try it on in the comfort of my home!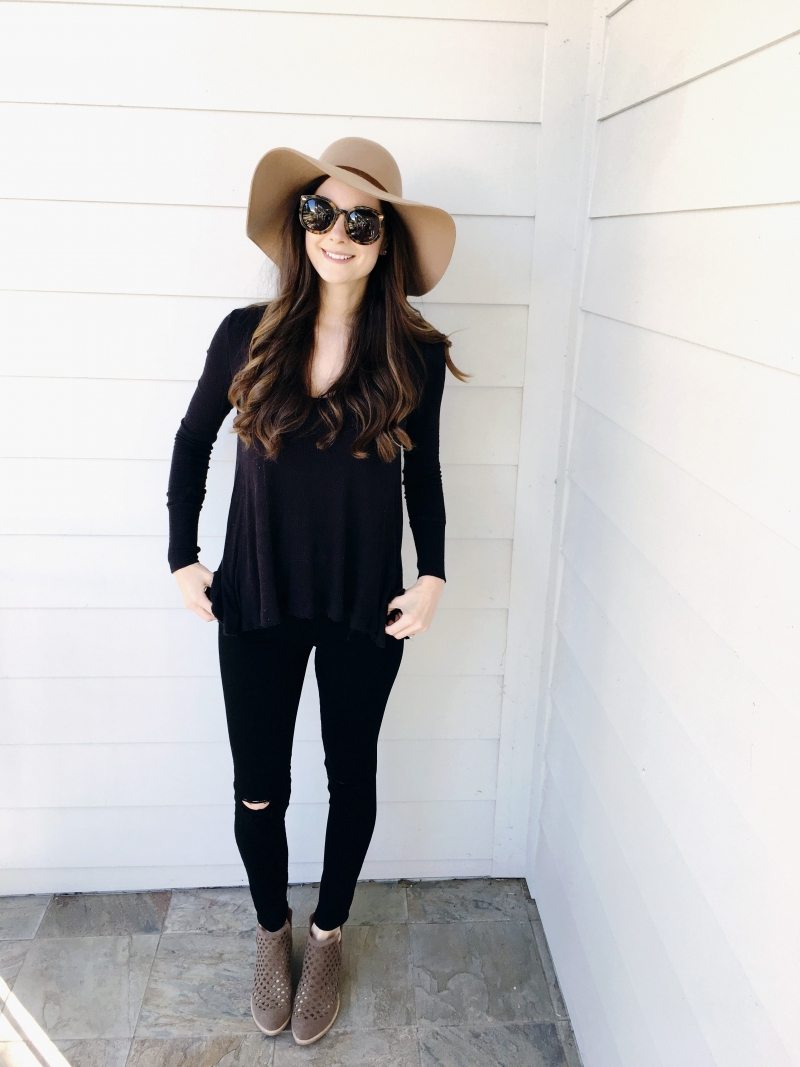 Floppy Wool Hat  (under $25 option here) |  Cutout Bootie   |  Super Skinny Jeans   |  Thermal Top   | earrings  | sunglasses  |  lip gloss (color is "beso")  |  bag (love this one)
I guess I'll continue on with accessories since I'm smitten with this wool hat. It's got a perfect wide brim and is a beautiful finishing touch to any fall outfit. I own several straw hats for summer days at the pool, but I didn't own even one fall hat. Now that that situation's been remedied, I couldn't recommend this one more! It fits great, is flattering and well-made. It's under $100 (actually, just over $50) and I know I'll get a lot of great use out of it this fall/winter. I also have this under $40 wool hat if you're looking for another cute options! It has tassels too!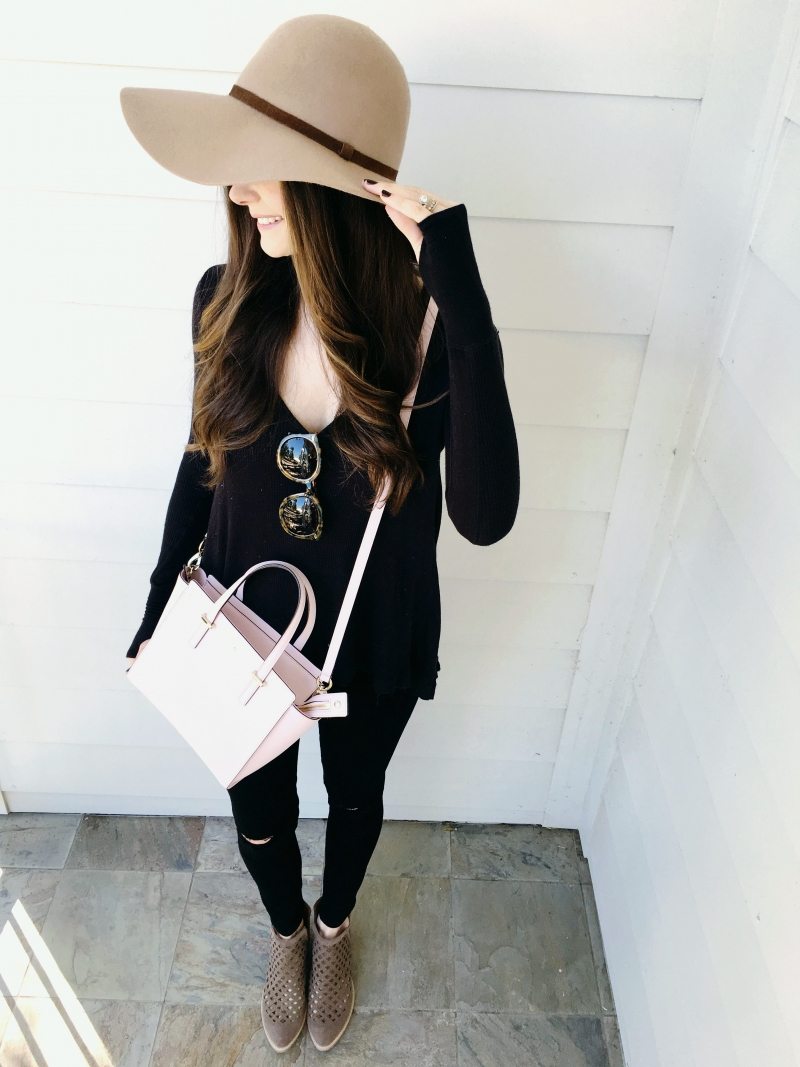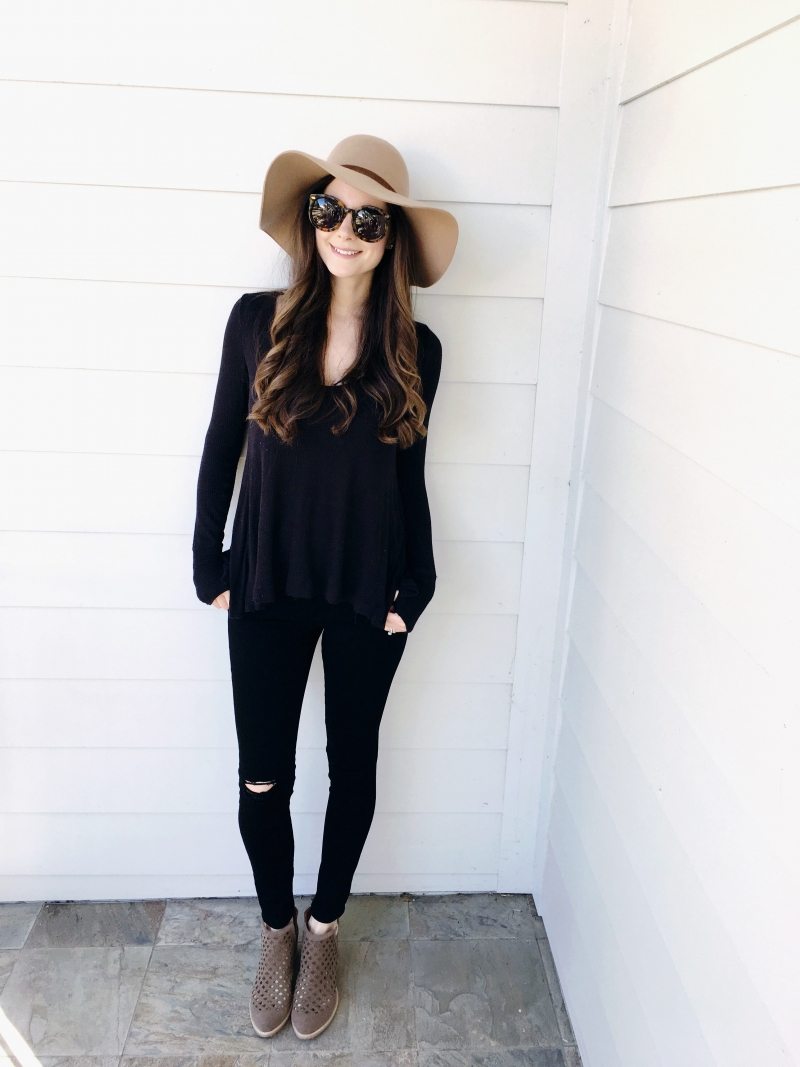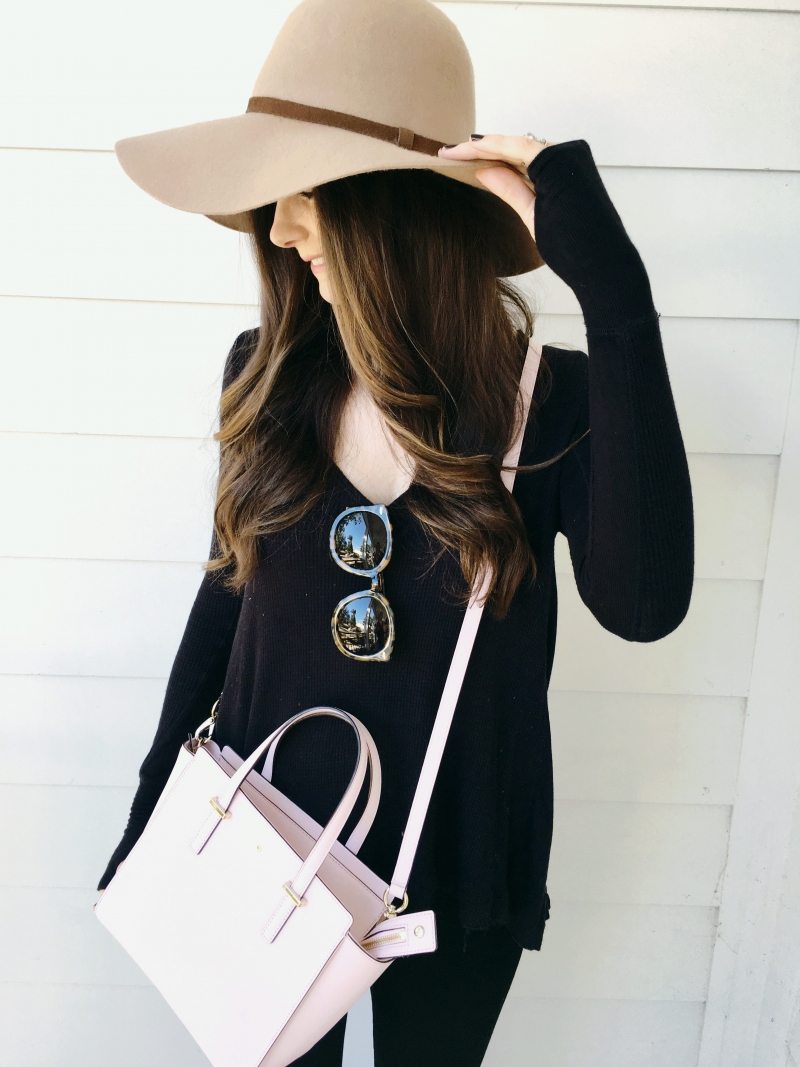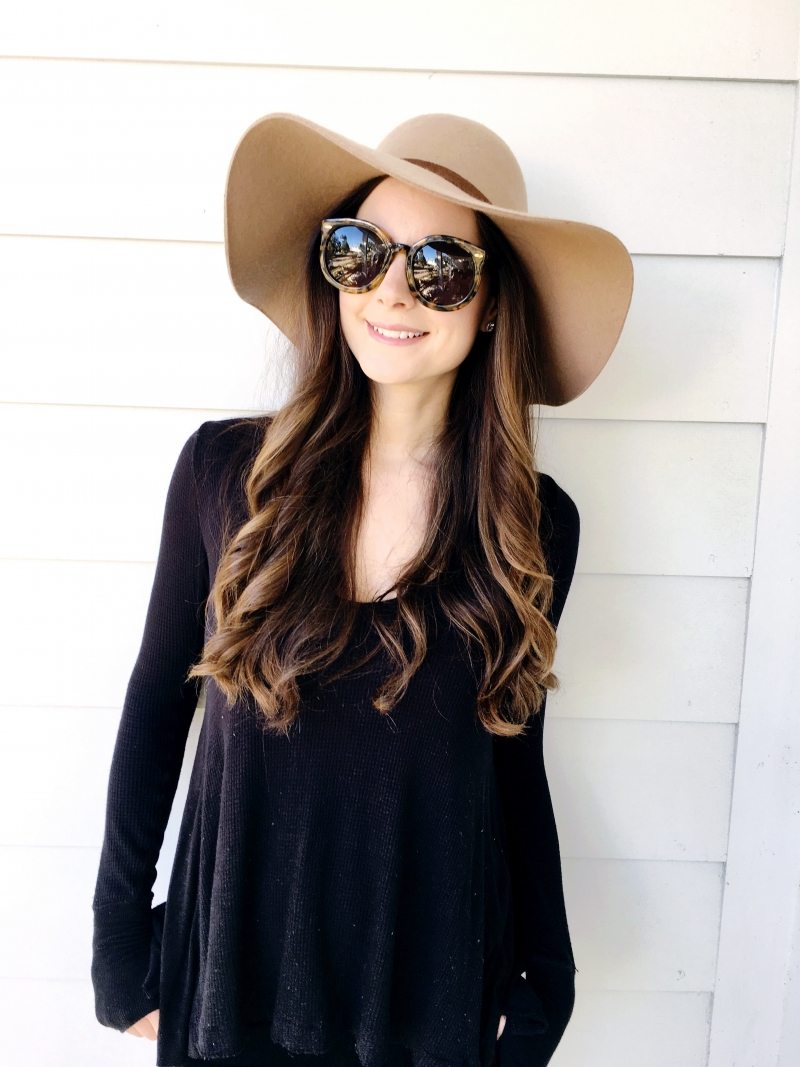 These jeans are my beloved AGs, but in black. And they're currently on sale for 33% off, so snag them before they're back up to full price! They fit exactly like the infamous AG legging jeans and have some destruction on each knee. I'm thrilled I added these to my collection so I have more options on weekends. I literally only wear my AGs on weekends. I sold all of my other jeans except for two pairs at our recent garage sale since my old ones weren't fitting well anymore. I figured it didn't make sense to keep ones that don't fit as great as these do (to be fair though, I didn't own a lot of jeans to start with because I only ever wear them on weekends so I wasn't tempted to buy many). I truly feel like my AGs are all I need right now. That doesn't mean I won't ever try other brands, but these are just the most flattering and comfortable ones I've found so far!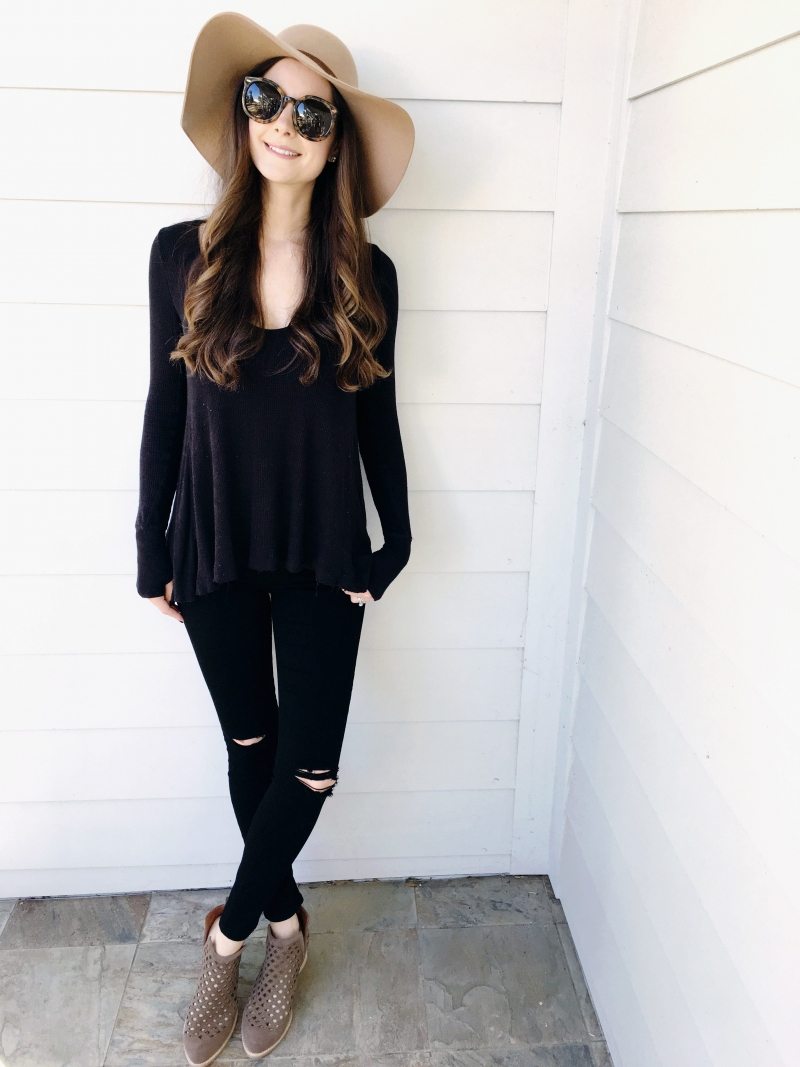 Finally, let's talk about this thermal top. It's flowy, easy to wash and has thumb holes! That detail makes it easy to wear it as athleisure if you want to. I also love the scooped neckline and the waffle texture of the fabric. It's kind of on the thicker side which is nice as temperatures cool down. It also had small side slits. I should also mention it comes in 8 colors! I love the olive and baby blue as well!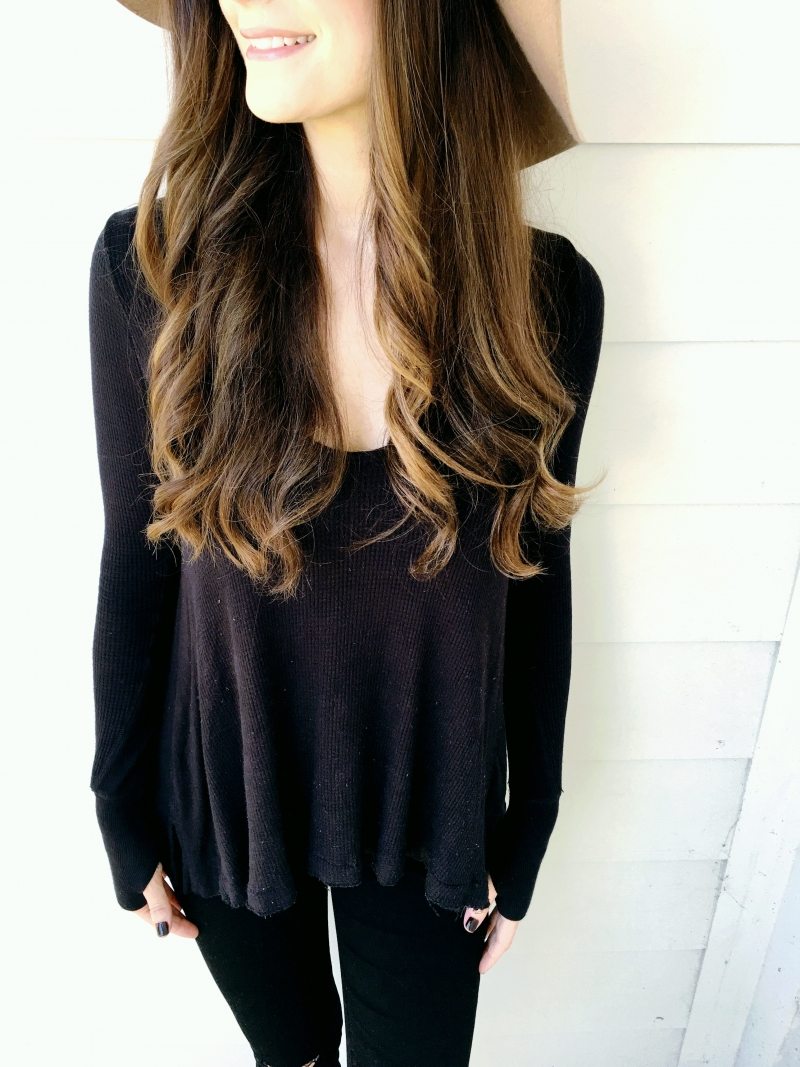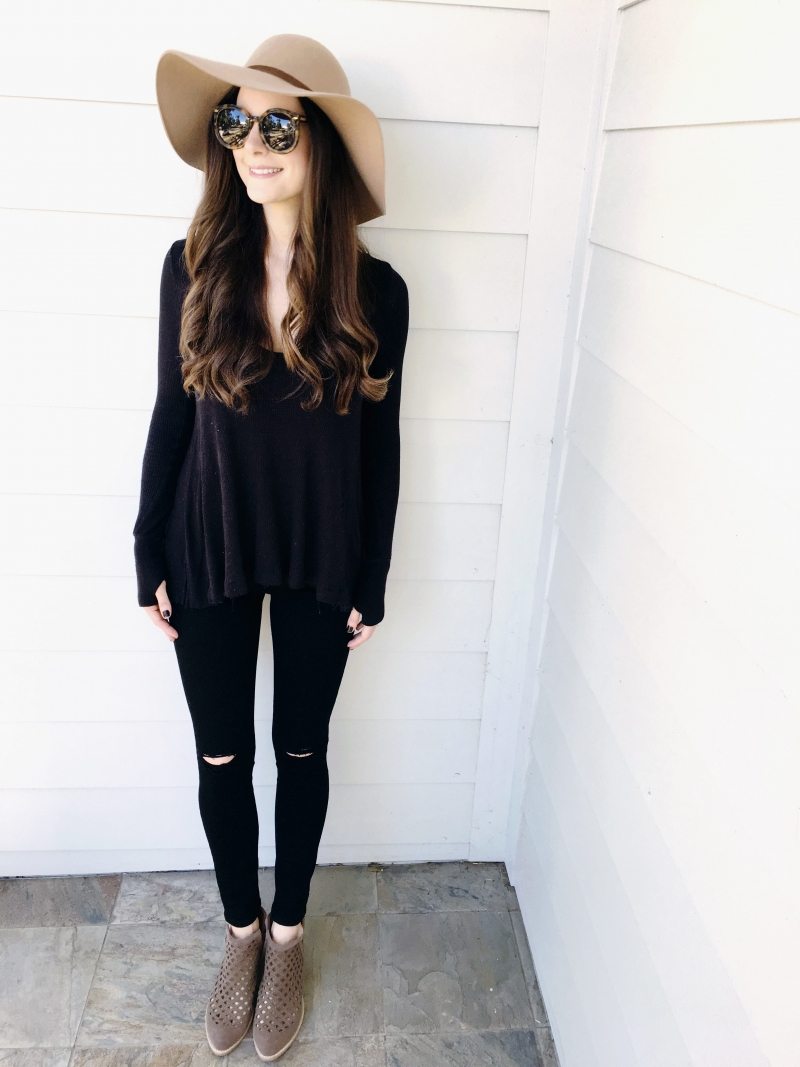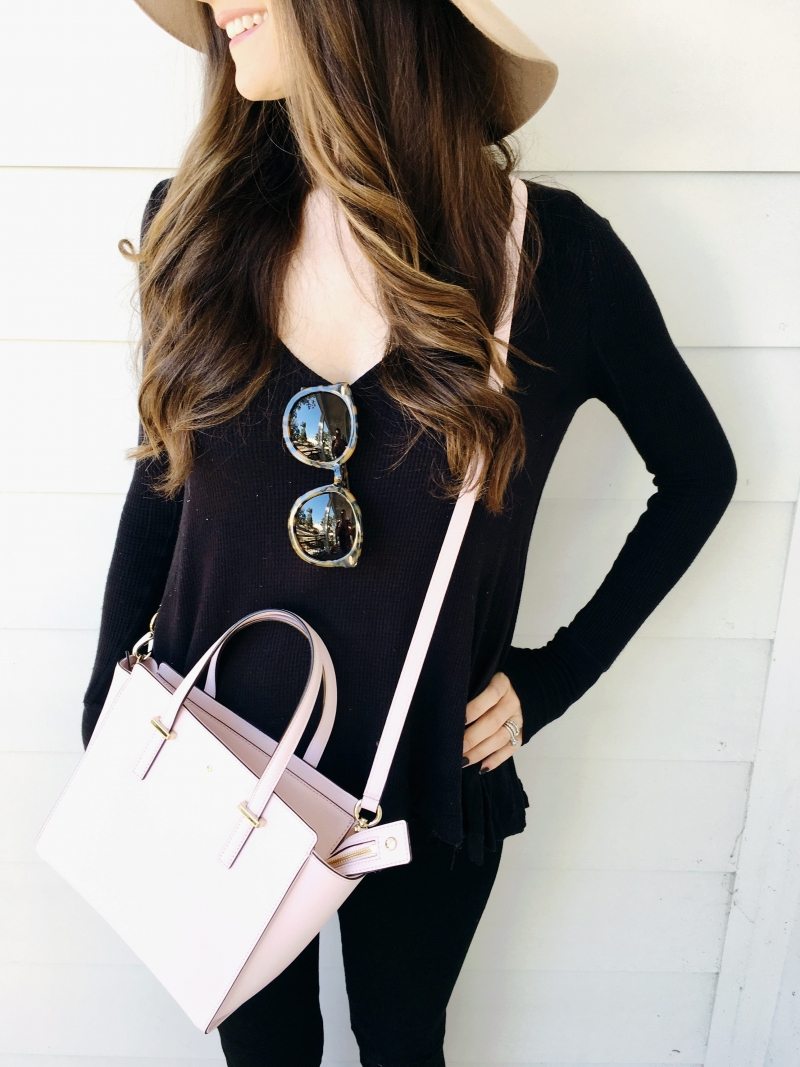 I hope y'all are enjoying your week! I can't wait to share more outfits with you soon. If you're on the hunt for some stylish and affordable pieces, check our Nordstrom's BP section. It's my favorite section to shop!
SHOP THE POST


Thank you to Nordstrom for sponsoring this post. As always, all thoughts and opinions are my own.