I recently shared on my blog about what I do for a living; I work as a public relations specialist at a large children's hospital. One mission of the hospital is to create a healthier community of children— not just where we live, but worldwide. I'm proud to work for an organization that values the importance of global health initiatives.
Today I want to introduce you to an organization whose mission I believe in.
I've shared before that our family sponsors a little girl. She has been our sponsored child for four years and we couldn't be more thankful.
Jenifer and her family live in poverty and our monthly donation does things like provide her with the ability to attend her school, have food, clothes, toiletries, etc. Things that many of us take for granted every day.
We have experienced a lot of joy watching Jenifer grow. About twice a year we get updated photos and we also get periodic letters and drawings from Jenifer in the mail. There's no better feeling than seeing how your donation impacts a life.
Sponsoring a child has been a gift for us as a family. Harper is old enough now that we share Jenifer's picture and drawings and talk about who she is and where she's from. It's an opportunity for us to talk about giving to others and being grateful that we have the ability to do so.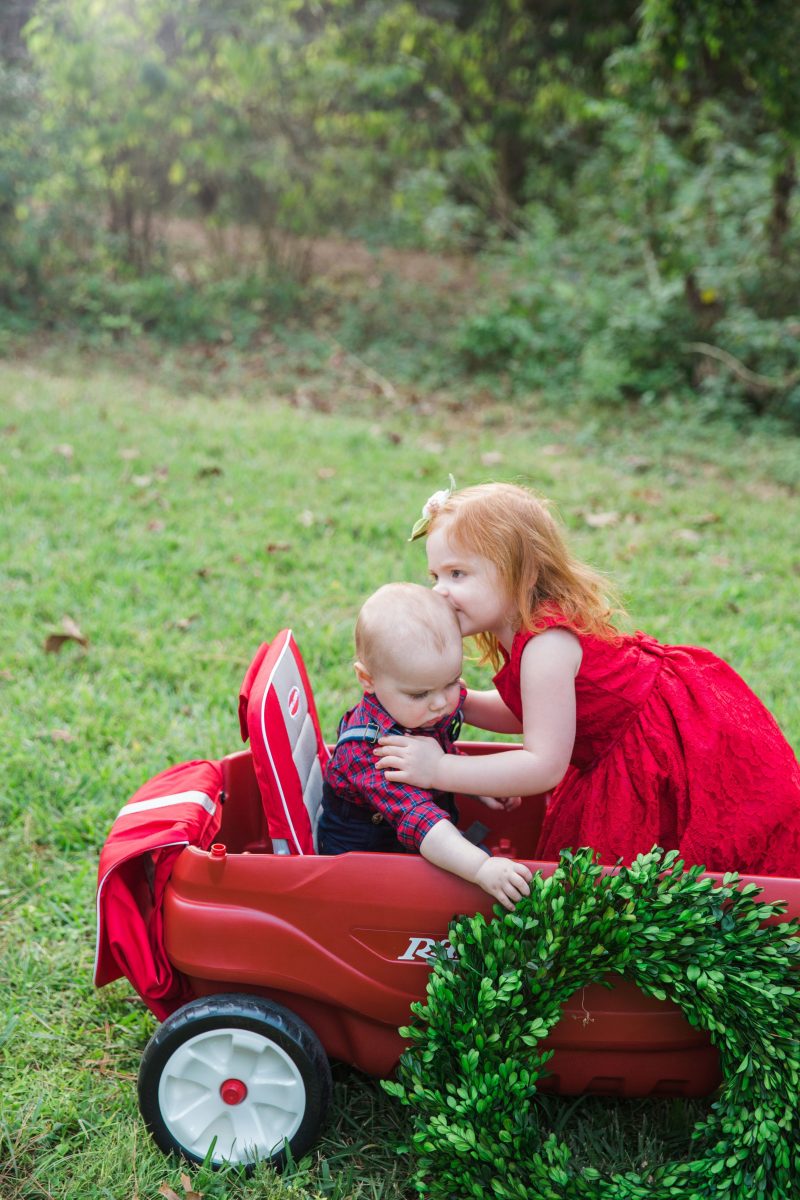 The sad reality of our world is that many children still live in poverty. We can't change that overnight, but if it's in your heart, know that you can make a difference. I know that our support makes a difference in Jenifer's life and I am thankful that God chose her for us.
If it's in your heart this holiday season to sponsor a child or donate to a wonderful cause, I hope you'll consider Children International.
Their programs focus on four key outcomes— health, education, empowerment and employment. These are all interconnected and essential to achieving a bigger goal: helping to break the cycle of poverty. You can see a map of where Children International provides support here.
Education is empowerment. I love that a key focus of Children International is to provide education assistance so that children can complete their schooling. In letters which are translated for us, we often get updates about how Jenifer is doing in school and I love knowing she has somewhere to go everyday where she can learn, increase her confidence and build knowledge she will use for the rest of her life.
Want to hear something incredible? It costs just $32 a month to sponsor a child.
We spend that much on a regular basis as a family of four out at lunch on weekends. I don't say this to induce guilt, I say this because we often don't realize what a large impact that amount can make for a child living in poverty. I think a lot of us easily spend $30 on things that are simply a part of our everyday lives— and to be clear, there is absolutely nothing wrong with that.
I don't think anyone should give up their morning latte or stop going out to eat on weekends. My message is that if you have the capacity to give and have it in your heart to support a cause, I recommend looking into sponsoring a child though Children International.
We donate to other causes/organizations as well, but there is something special about watching a child grow and knowing that you are a small part of that child's life. It's something continuous and ever-evolving. There's nothing better than knowing that you impacted a child's journey, even if in a small way and from far away. You can read some stories about the impact of sponsoring a child, here.
Children International strives to make a lasting difference for generations. If you're interested in more stats and facts about poverty, visit this page.