I feel like it's strange to start this post without acknowledging my last post and the incredible outpouring of comments and discussion. I was completely taken aback by the response and so thankful for everyone who shared their stories, feelings and fears. Thank you for making this a place where I can occasionally share some thoughts on deeper issues.
I wrote that post on Sunday night in a moment of heartbreak and sadness. I didn't feel like I could write a typical post because it felt like there was this massive boulder on my chest that would just weigh more and more if I didn't get my thoughts out of my head.
It was incredible to connect with so many of you— some of you even told me that post was the first time you commented on my blog since you started reading, and that really touched me.
The comments on that post gave me hope and confirmed that I'm not alone in my thoughts.  So many of you are committed to creating a better world for our children, ourselves and beyond.
I know we will.
_______
Today I'm sharing this cute blush pink tee with lightly ruffled sleeves. It comes in four colors! I ordered a size medium since it's more of a regular tee versus a tunic. I'm noticing that more tops are going back to being a regular or cropped length since the tunic trend was so strong for several years.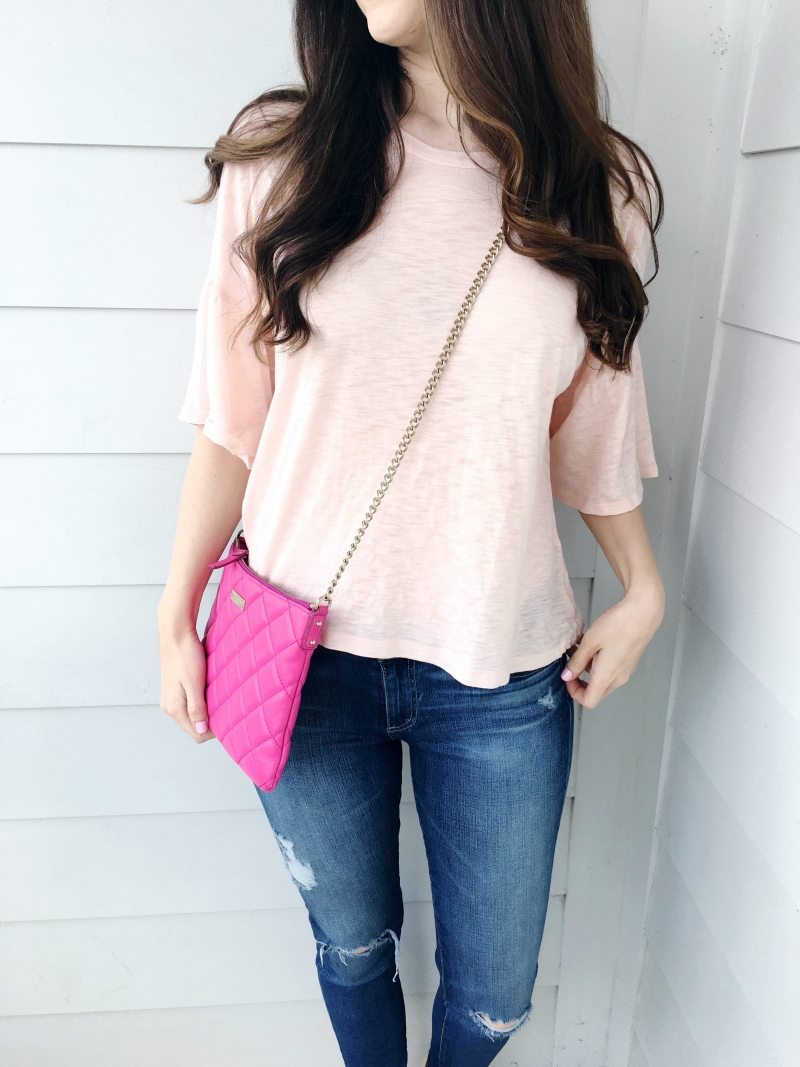 Ruffle Sleeve Tee   |   cropped suede jacket (more gorgeous styles here) |  jeans  (more AG here) |  sunglasses  |   other pink bags here |  earrings (c/o) more tassel earrings here  |   nude heels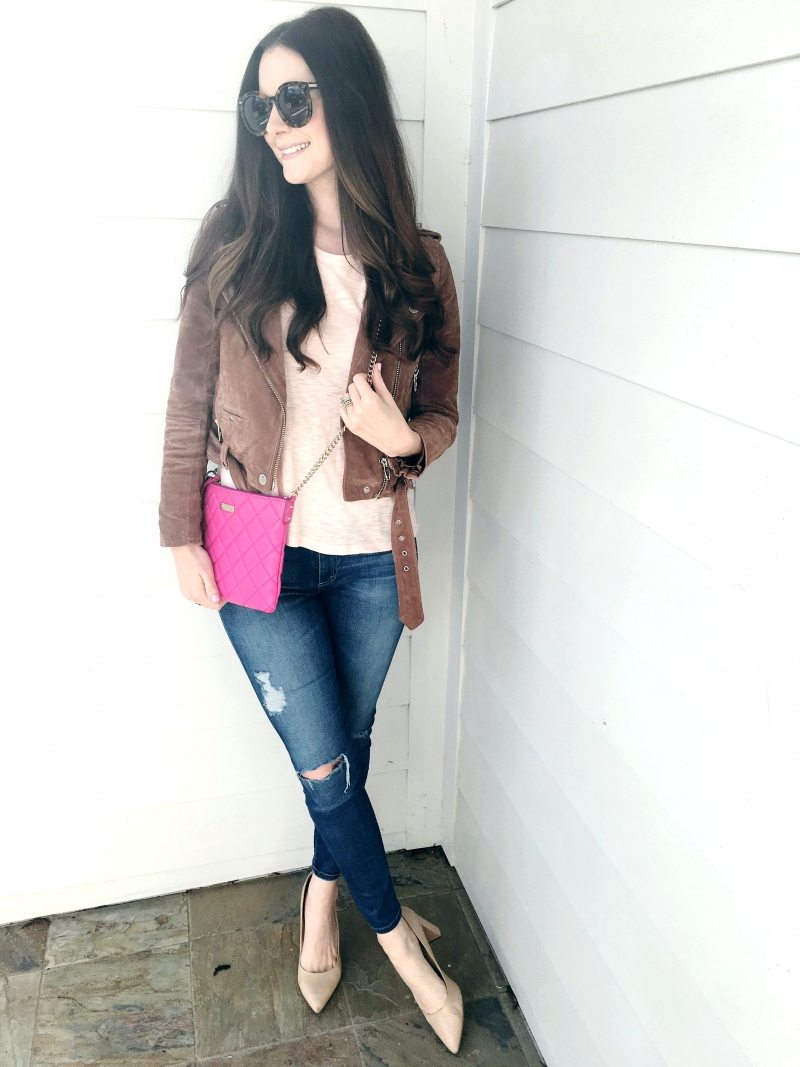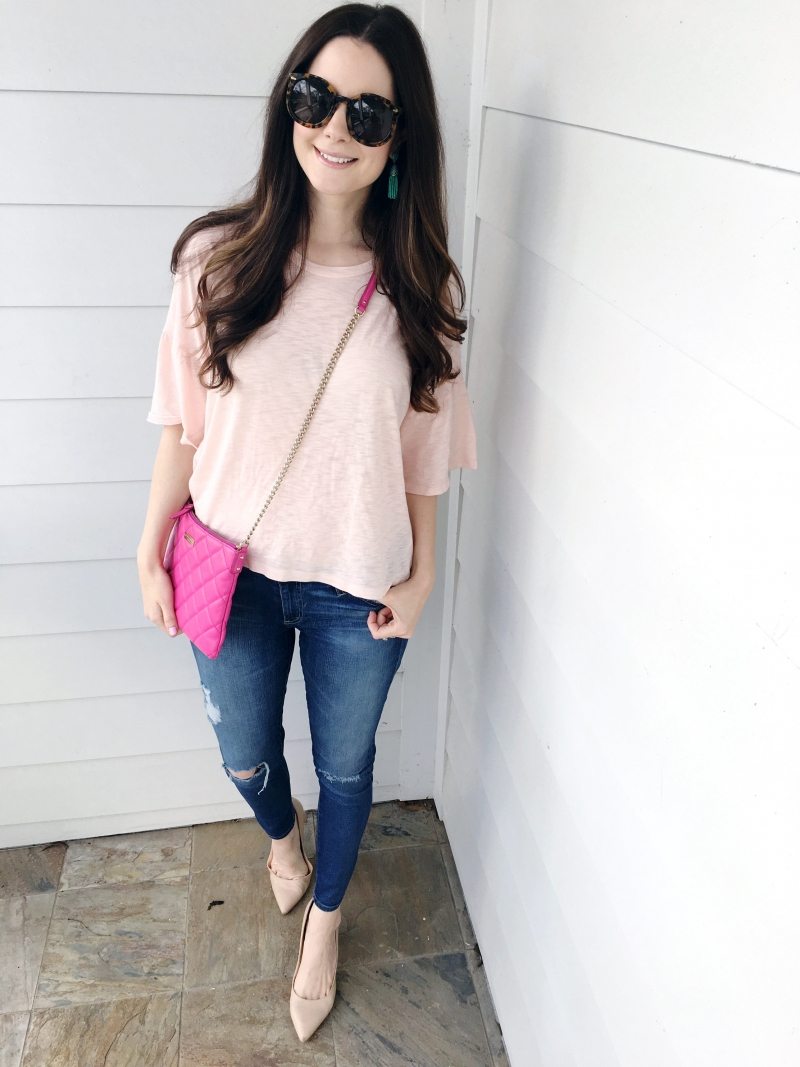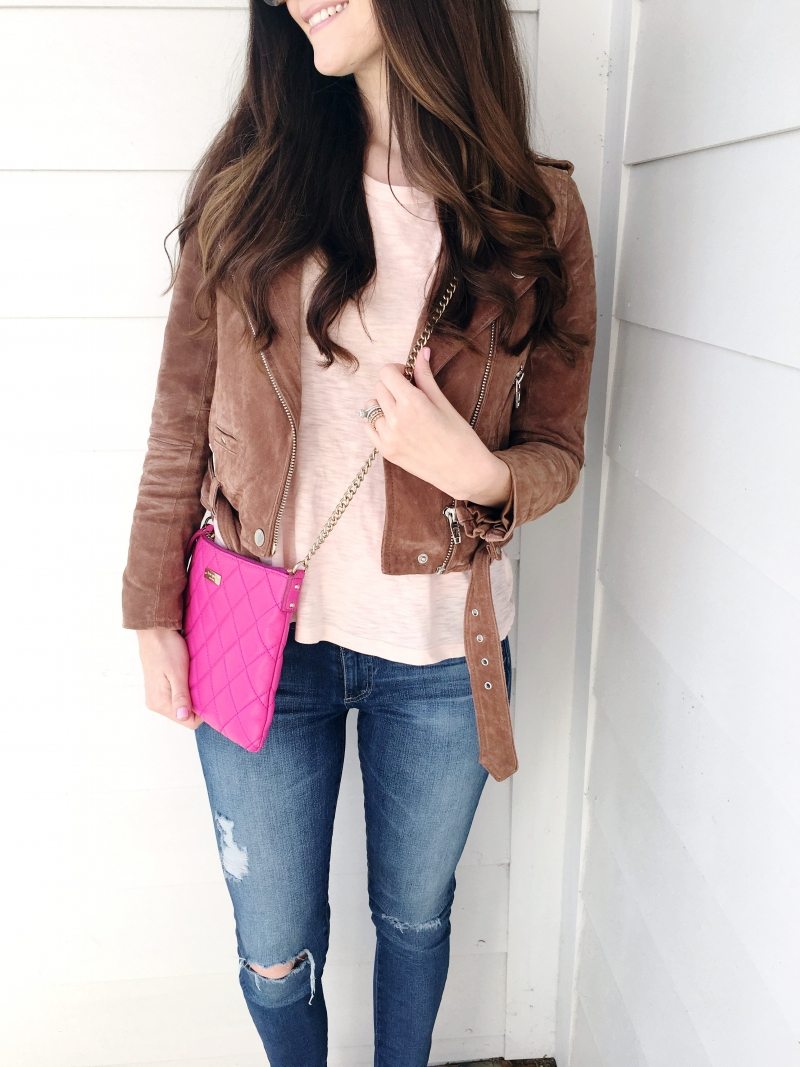 Is anyone else excited for spring? I love sweaters, boots and cozy looks, but I'm already looking forward to wearing lighter/airy tops, more colors and patterns and open-toe shoes and sandals.
I think it's always like that after the holidays when people start to plan tropical vacations and the resort collections come out. Speaking of resort wear, I'm loving these bathing suits and thinking of splurging on one this summer.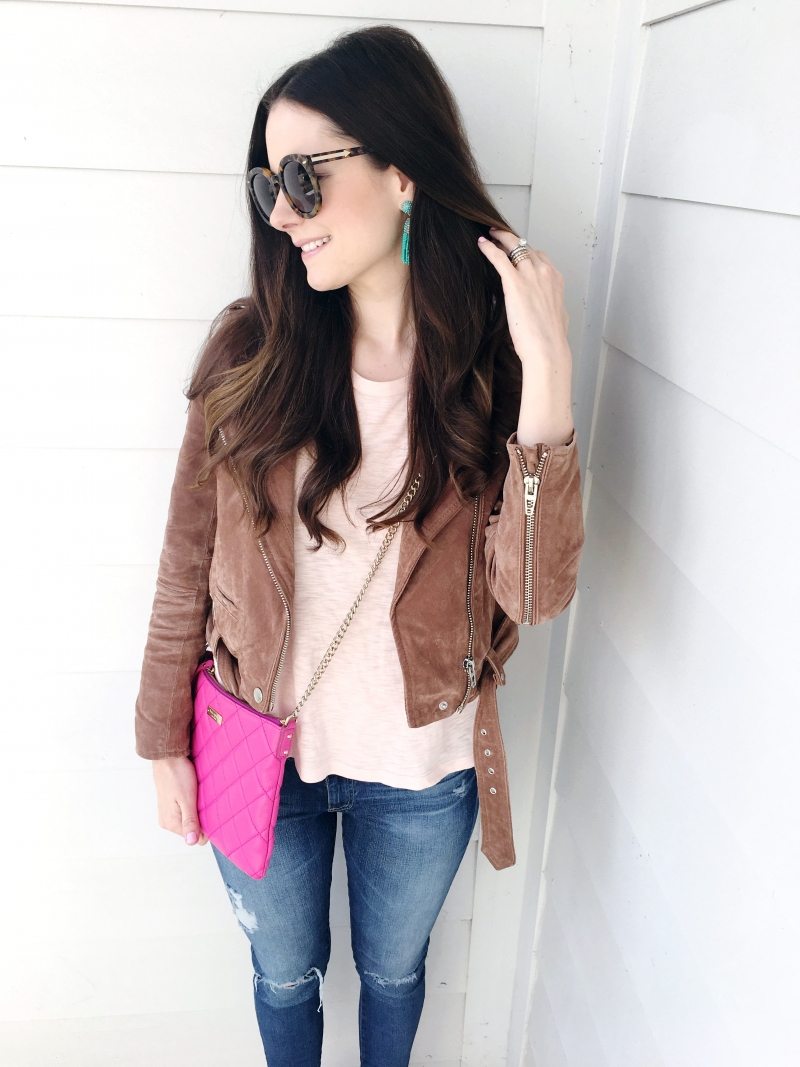 Wishing you a great week!