View the full "In the Nursery" feature & my interview at ProjectNursery.com!
When we moved into our (now not so new) home, I was about 8 months pregnant and finishing the nursery fell to the bottom of my priority list as we unpacked and settled in.
I knew Lincoln would sleep in our room for the first few months anyway, so I put off finishing the nursery and suddenly he was a year old and it still wasn't complete. We added things to the room here and there, but it never felt "done."
One thing I love about Lincoln's nursery is that I was able to re-use every single piece of furniture from Harper's. That was intentional — I selected gender-neutral items for Harper's nursery so that when we had a second baby, they would work whether we had a boy or girl. Plus, the dresser we picked will look great in a big boy room and our neutral glider will likely find a home in our master bedroom eventually.
Our nursery furniture was definitely a great investment and both our crib and dresser still look perfect- like new! I've gotten some questions over the years about our RH iron crib (ours is no longer, but it looks like it has been replaced with this one) and whether or not we had issues with the kids biting it or bumping their heads. I'm happy to report that neither baby has bumped their head on it, tried to bite the iron or scratched the finish in any way. I think the fact that it's hard actually makes it less likely that a child will bite it than a wood crib that's softer and easier to "bite into." We love having an iron crib!
When I was pregnant with Harper I discovered The Animal Print Shop and I knew I would use their baby animal prints in our next nursery. I started pinning nursery inspiration pretty soon after I found out we were expecting again— I was fairly confident we were having a boy and knew I would want to have some of the safari animals framed in his nursery.
I ended up receiving four of them as a gift from Lincoln's Godmother Candice and I later added two others as I felt having six prints was a nicer balance for the room.
I also found a beautiful print of an elephant on etsy and it was the perfect piece for over his dresser. I worked with Framebridge to have the piece both printed and framed and I'm absolutely thrilled with how it turned out! It's such a strong piece and the metallic frame adds a little sophistication to the room. You can use the code "BLUSHING15" for 15% off of your first order with Framebridge. Plus, make sure to visit my IG to enter a Framebridge giveaway!
I adore the way Lincoln's nursery turned out! Just like Harper's nursery, I love that it's a neutral, calm and serene space. Harper's toddler room is bright and colorful, but I prefer more soothing and subdued nurseries since the only time he spends there is for sleep.
And finally, I'm so glad we chose to add triple crown moulding to the entire second level of our home. It makes such a difference in how our rooms look. The crisp white moulding really pops against the light gray paint (Sherwin William's "first star," the same color we have throughout most of our home).
You can read the full feature on Project Nursery here and I'll also share a few of my favorites below + a source list. I also want to take this opportunity to thank Nicole of  Jacquelyn Nicole Photography for capturing these incredible photos that really made the room look its best.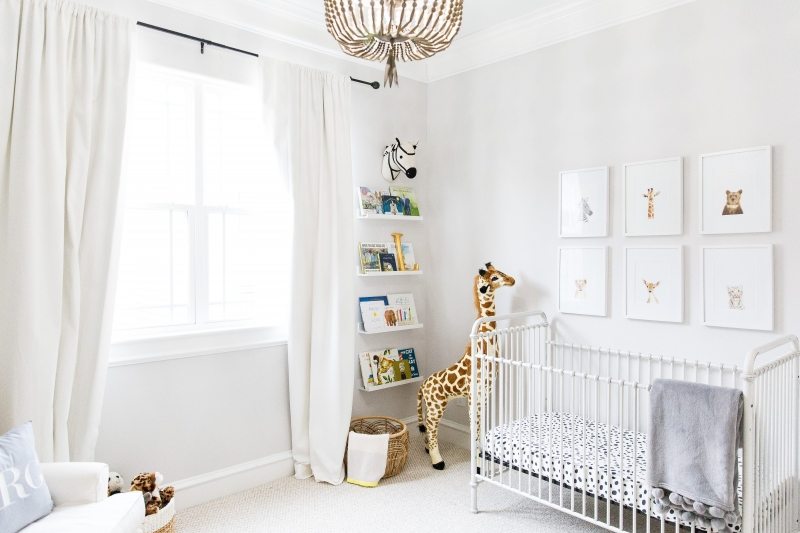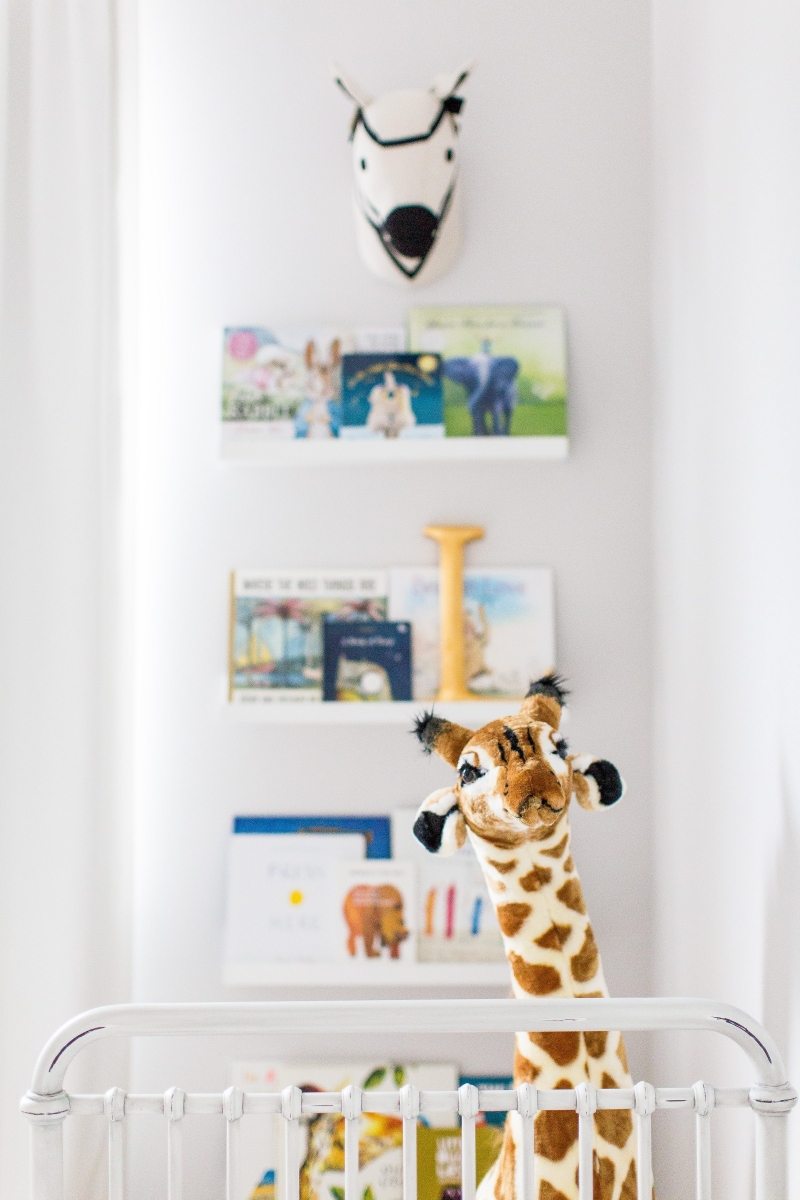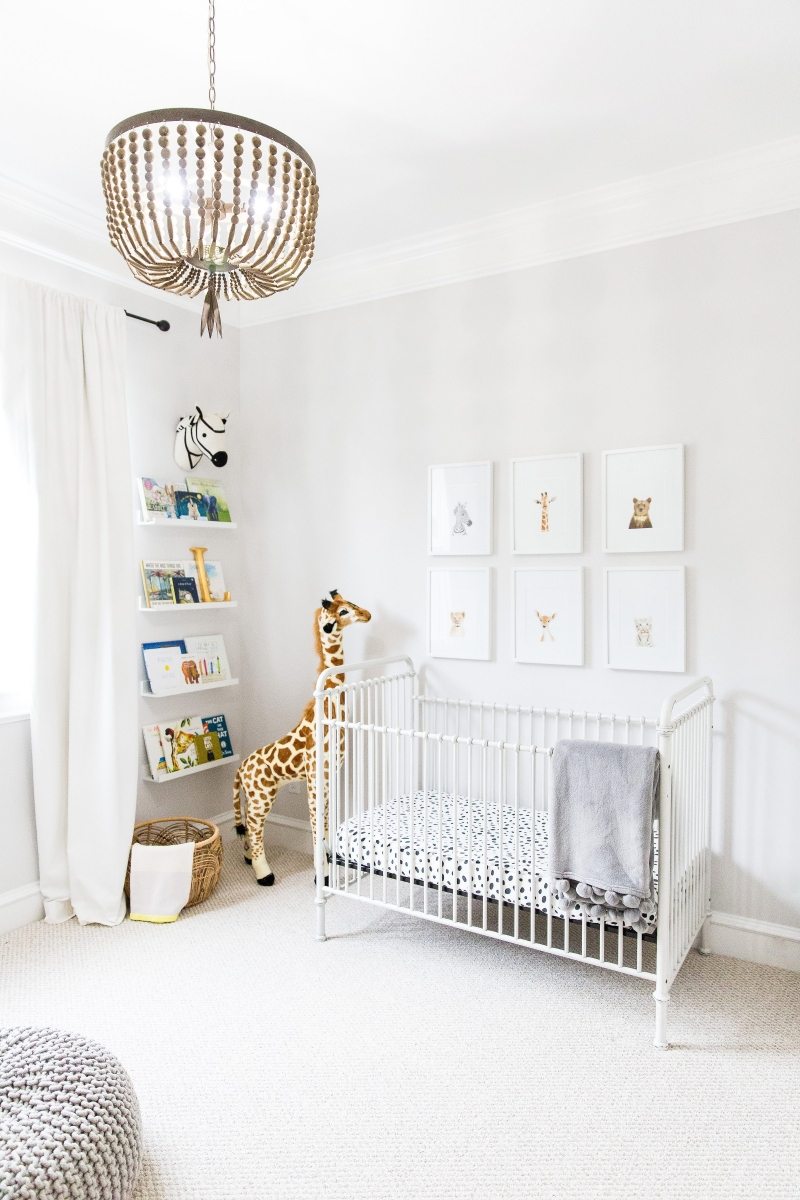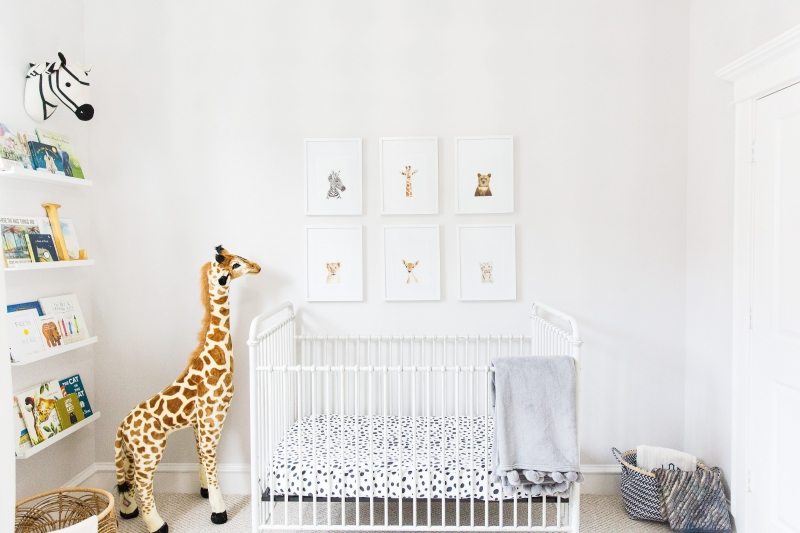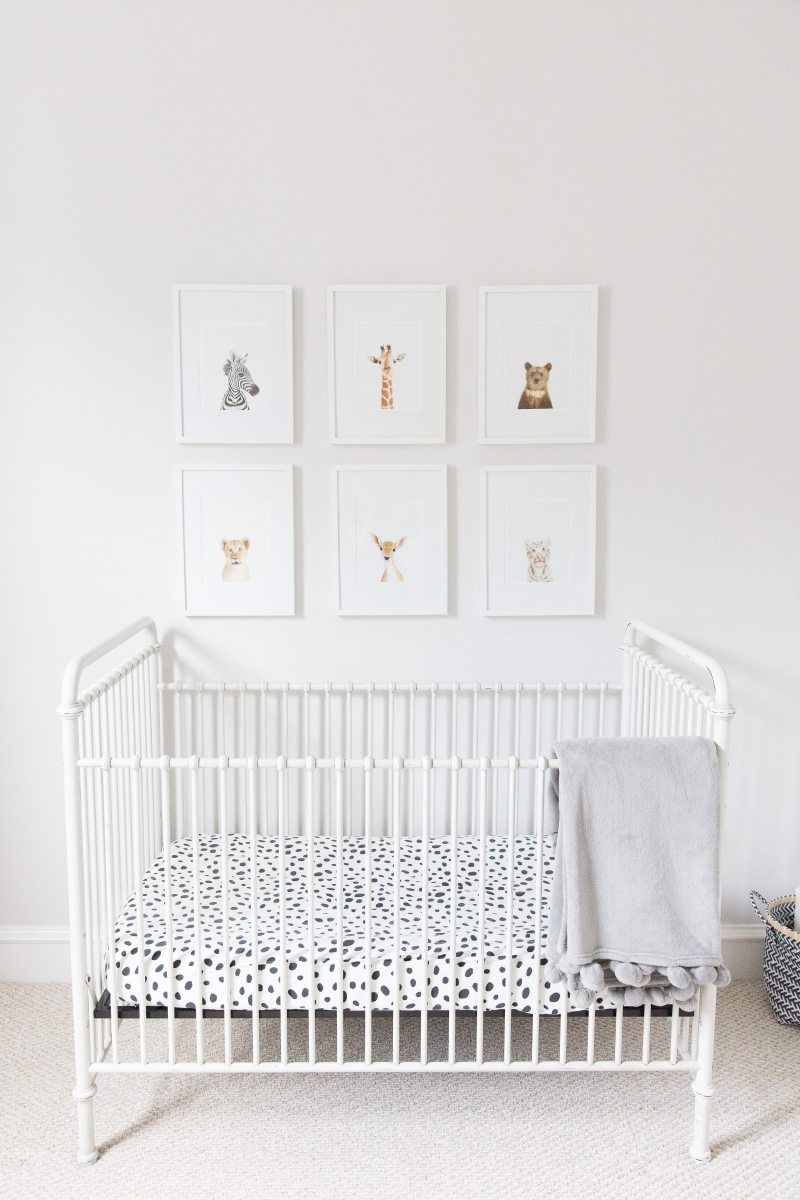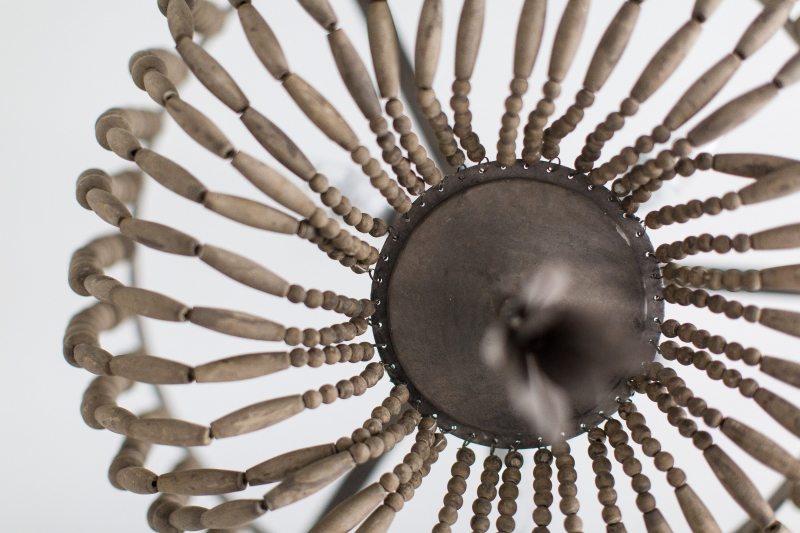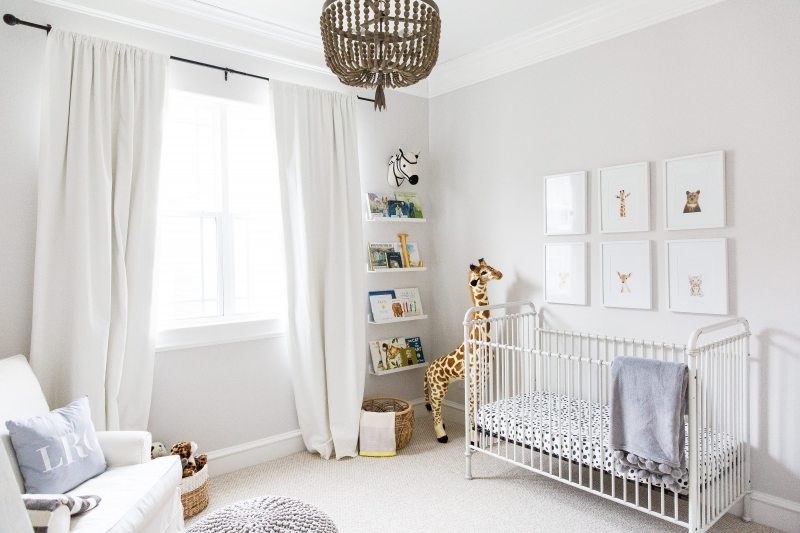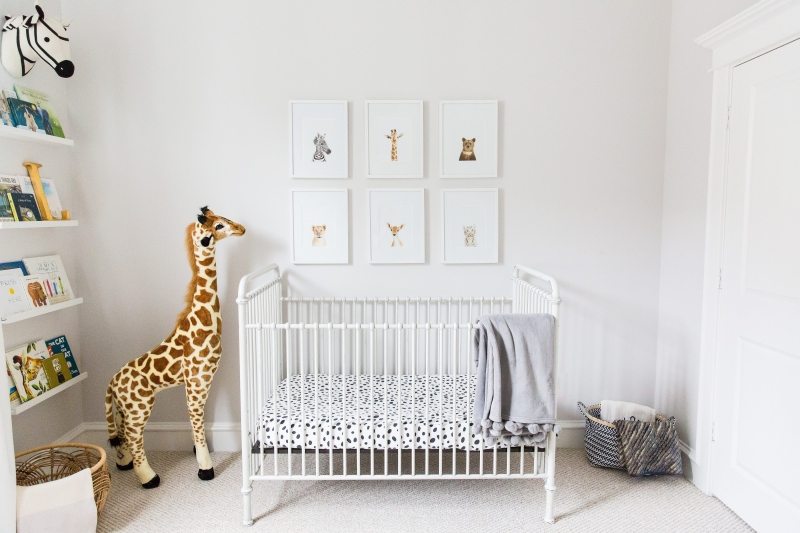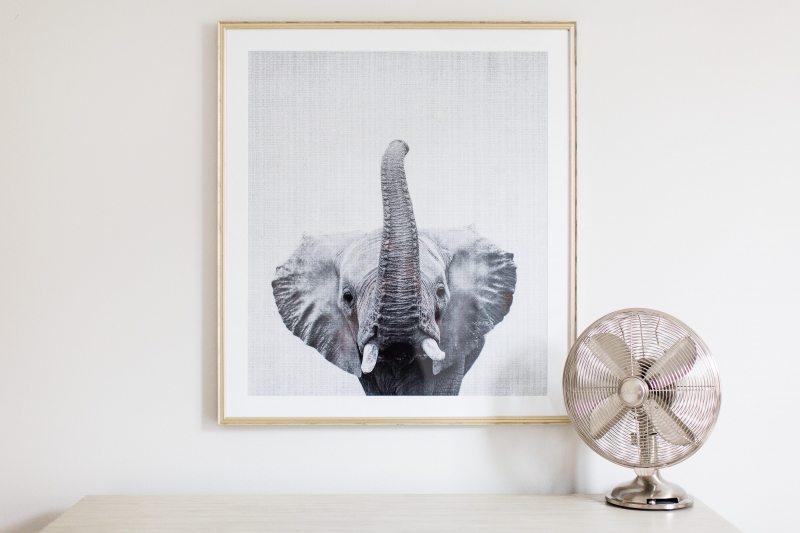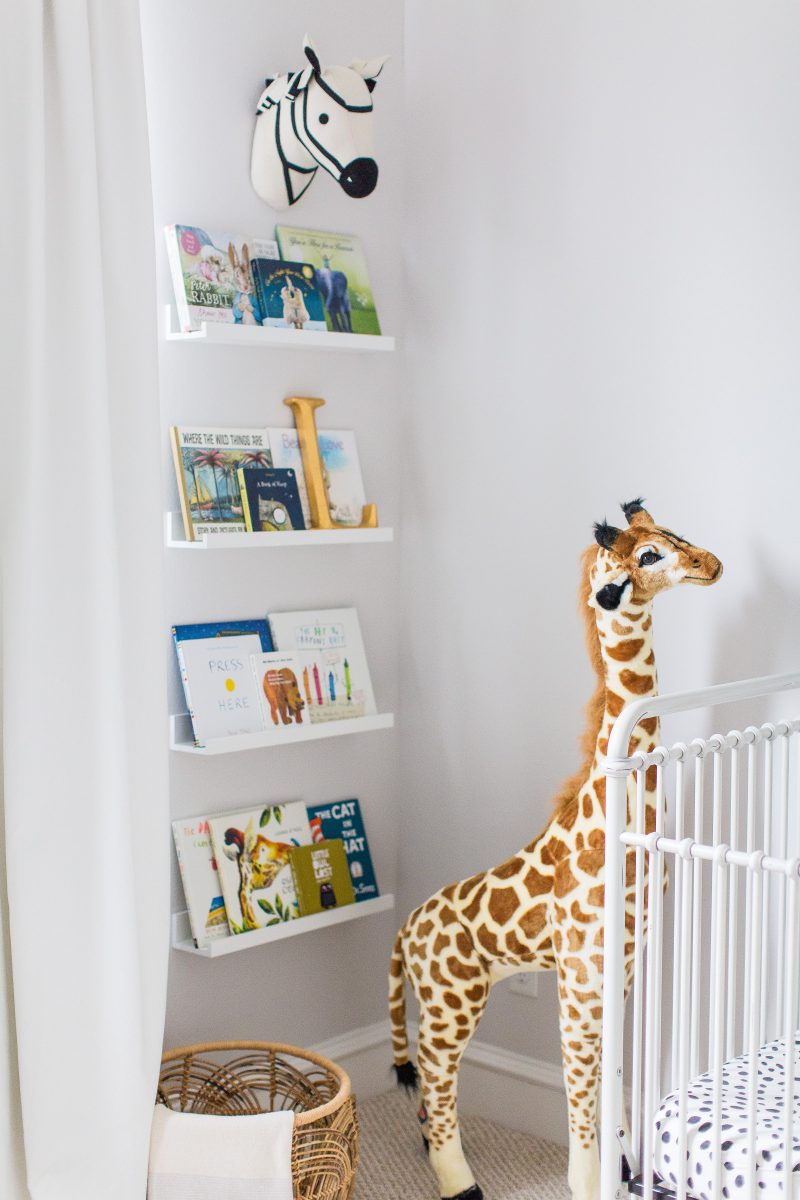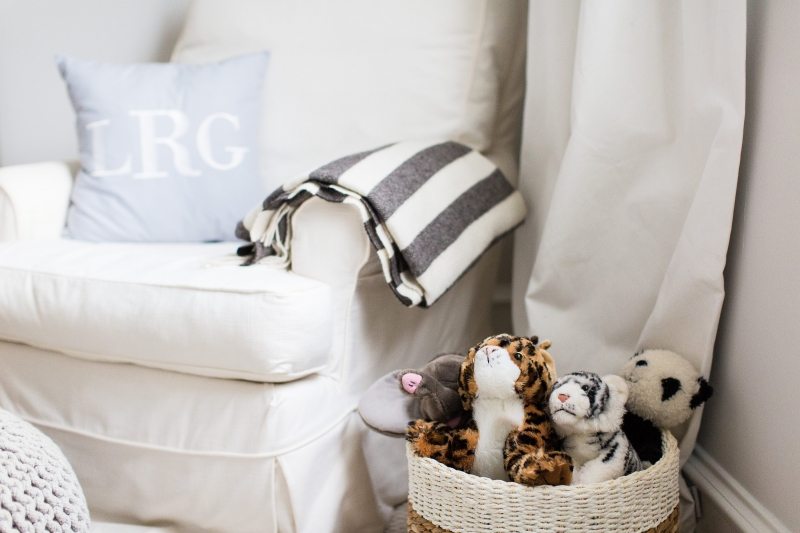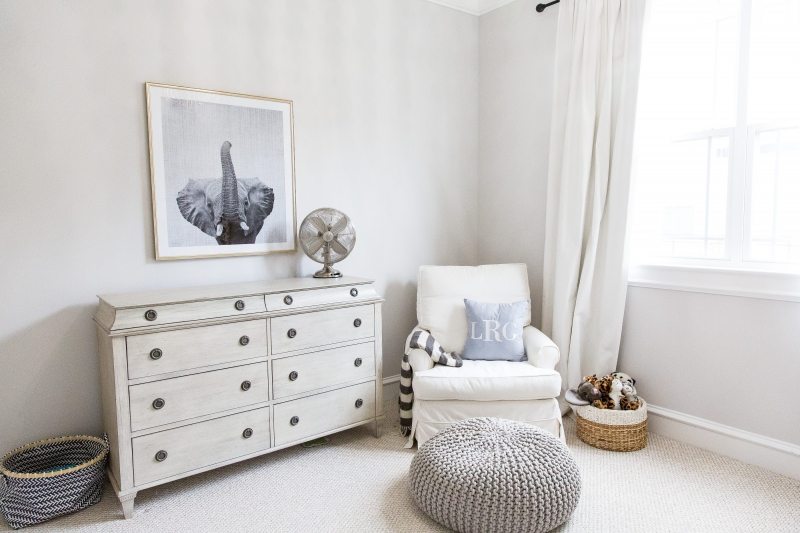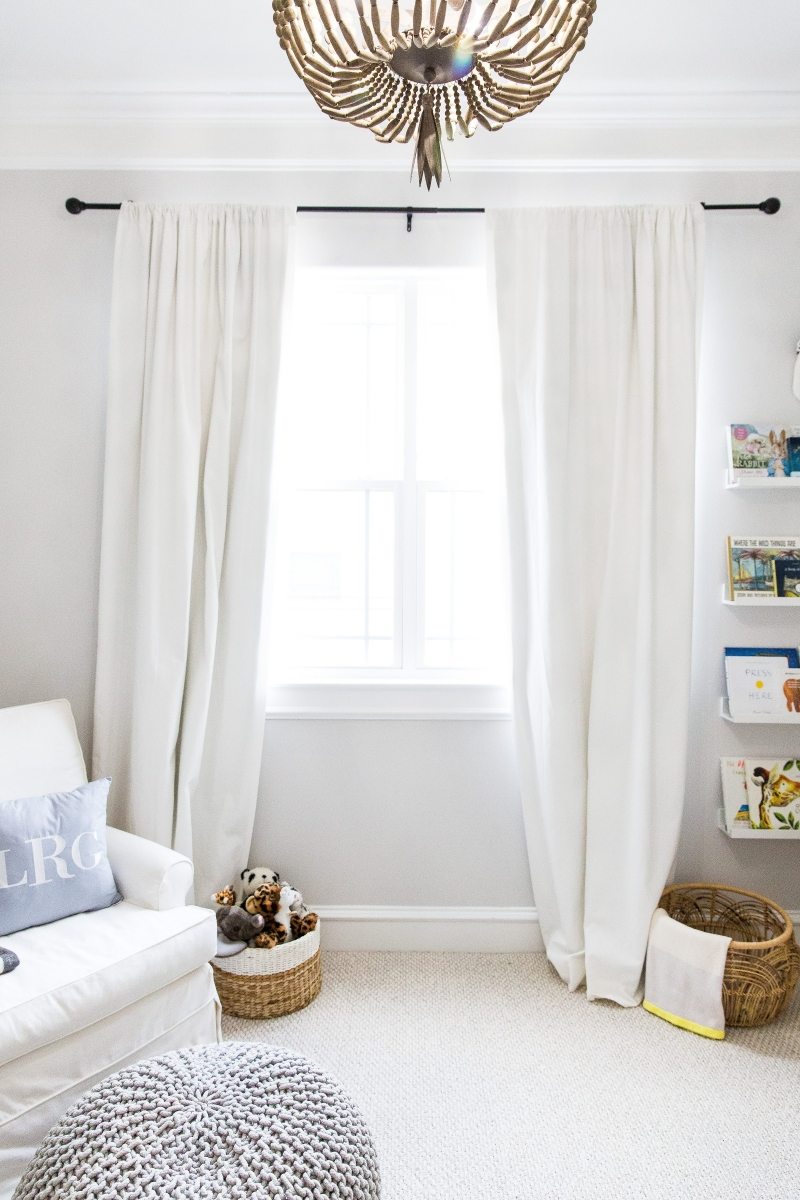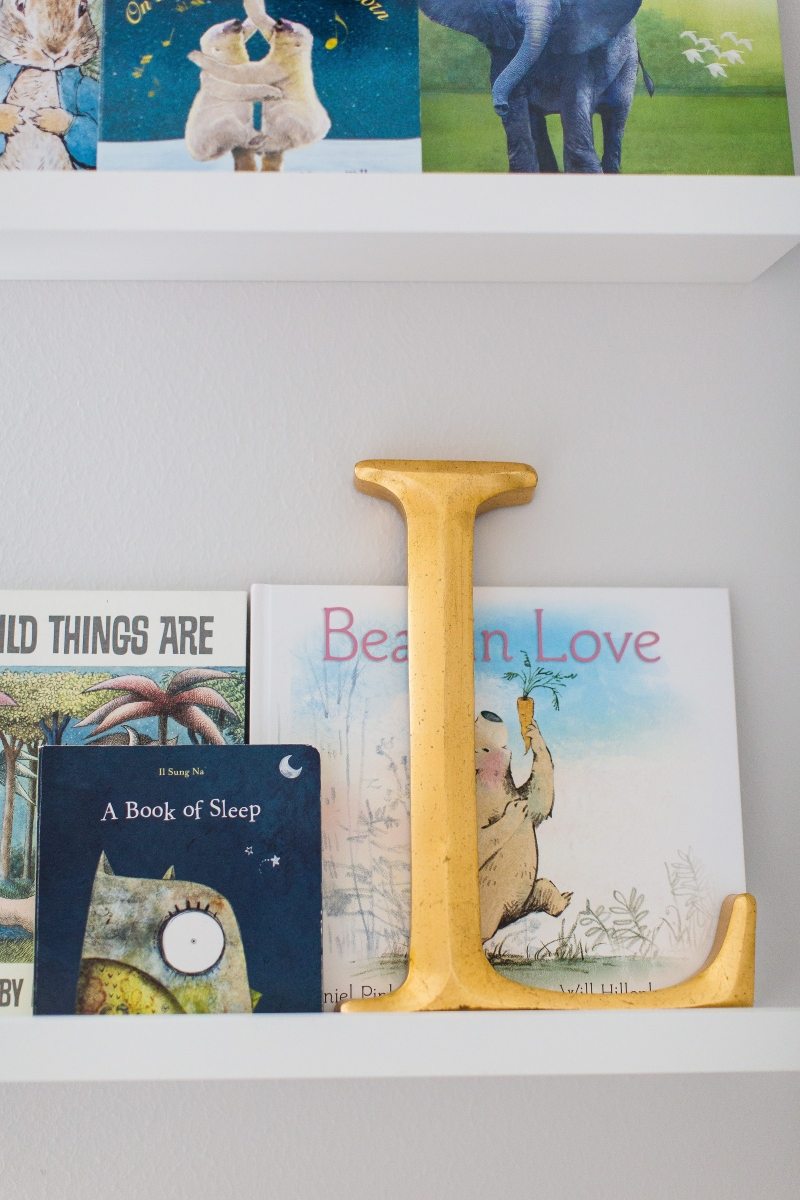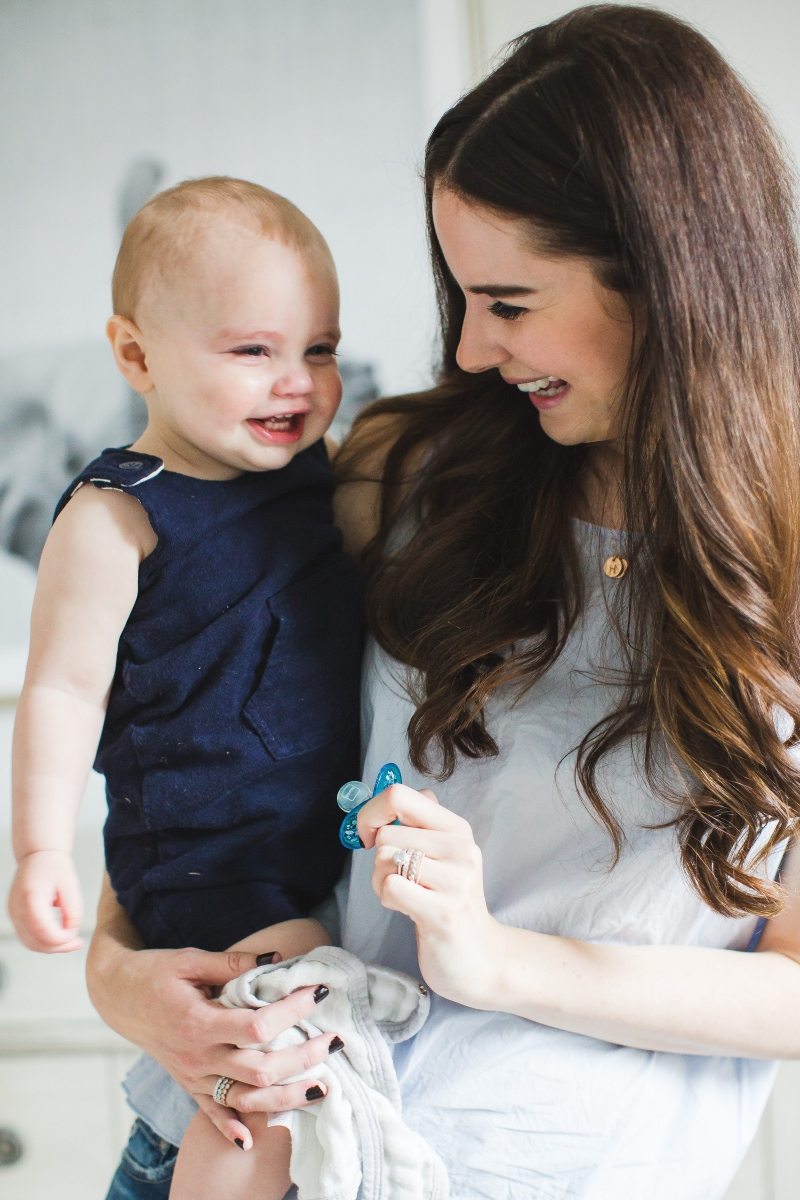 R O O M   S O U R C E S
Crib, dresser and light fixture- RH Baby & Child
Glider- doodles baby gifts & more (local boutique)
Large framed elephant- Framebridge (c/o)
Elephant print- this etsy shop
Custom monogrammed pillow- Caroline Randall Made (c/o)
Crib sheet- amazon
Baby animal prints- The Animal Print Shop (framed in IKEA Ribba frames)
Book ledges- IKEA
Zebra head- Target
Giraffe- Pottery Barn Kids
Fan- amazon
Basket with stuffed animals- target (similar)
Navy and white woven baskets- target
Woven basket with blanket- target
Blanket with citron trim- Serena & Lilly
Pom pom blanket on crib- amazon
curtains- RH baby & child
black curtain rod- world market
paint color- "first star" by sherwin williams