If it feels like you've seen this jacket everywhere, it's because you have. And, because, it's awesome. I'm going to go as far as to declare it a closet essential. It's a splurge, but it's also classic and goes with everything. I have loved wearing it since I got it in my Trunk Club last month. I even wear it into the office (some may find it too casual for work, but I'm comfortable wearing it— plus, I take it off at my desk anyway).
Here I paired with a classic striped top, skinny jeans and a nude heel. These three pieces are ones you see again and again on my blog— it's because I wear them constantly. The nude heels are my favorite office shoes and the jeans are the best fitting ones I've found. I guess you could say I'm a creature of habit— when I find something that works, I'm pretty loyal!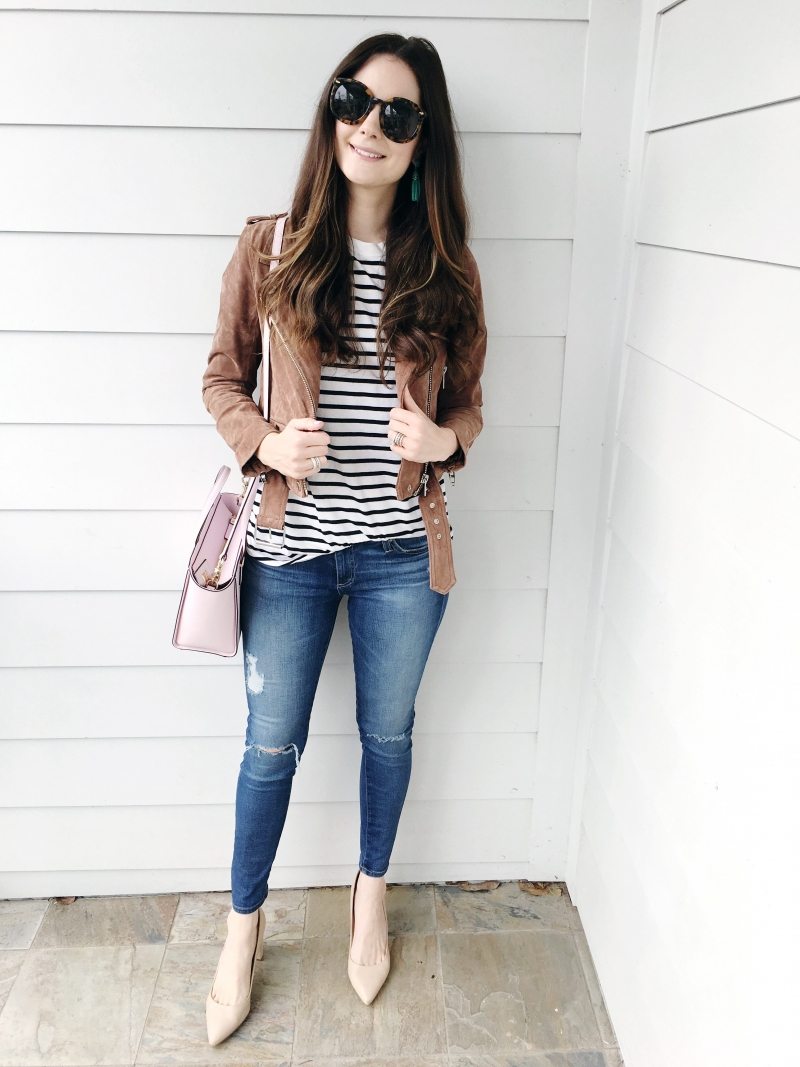 cropped suede jacket (more gorgeous styles here) |  jeans  (more AG here) |  sunglasses  |   similar bag  ( more pink bags here)  |  earrings (c/o) more tassel earrings here  |   nude heels  |  scarf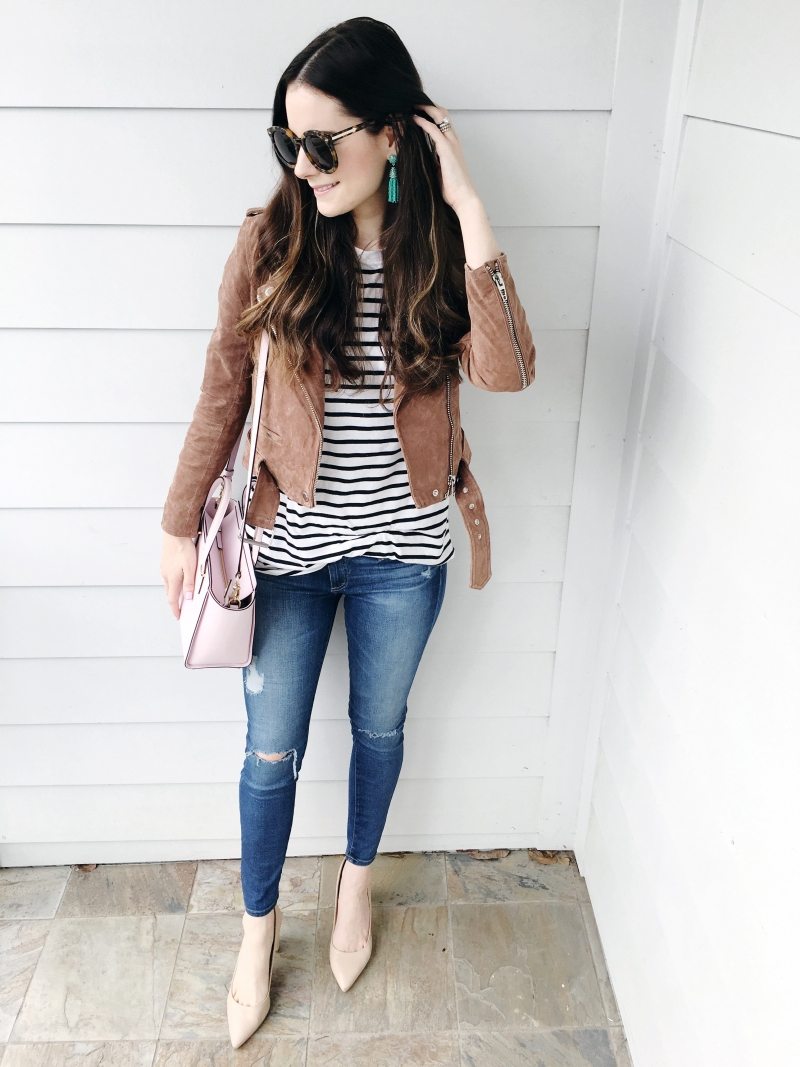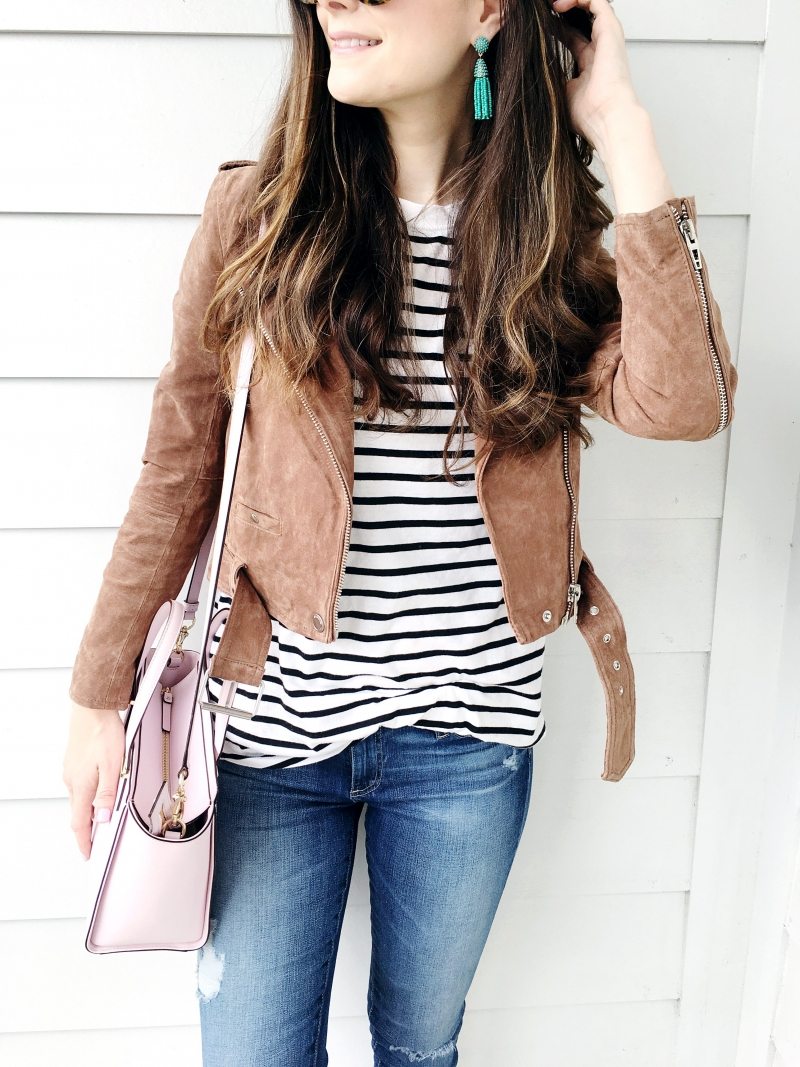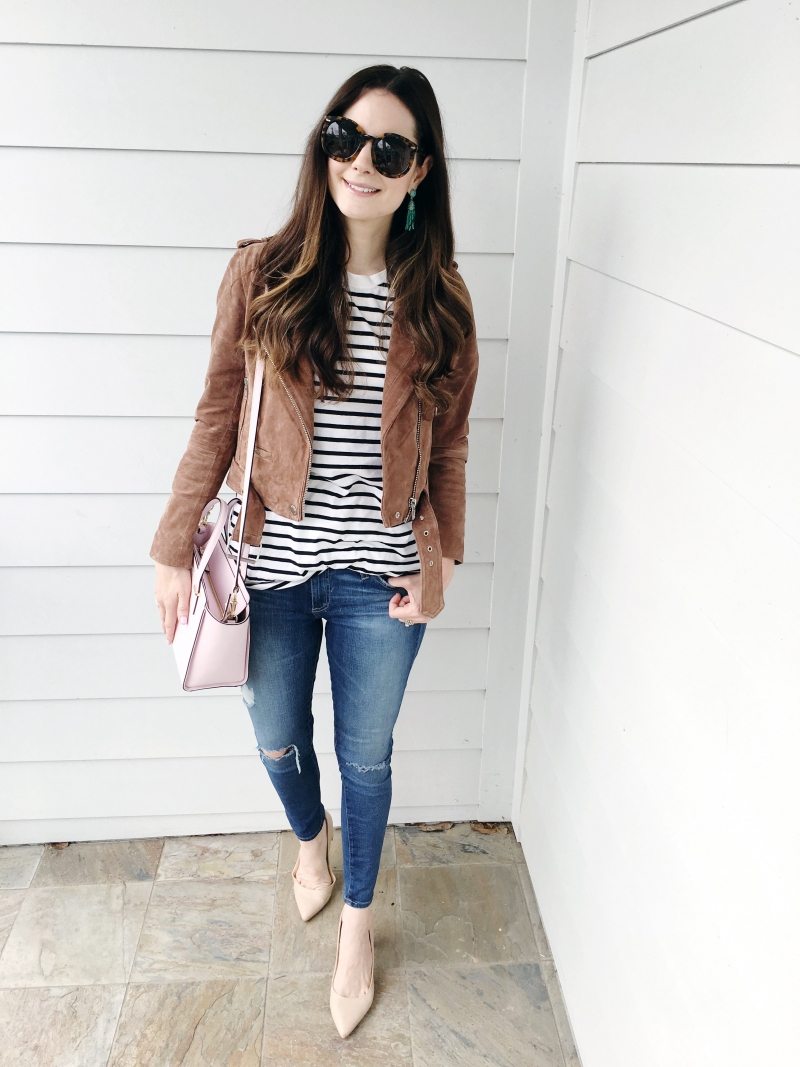 I also added this super soft scarf to this outfit and love the way the forest green looks with this neutral outfit!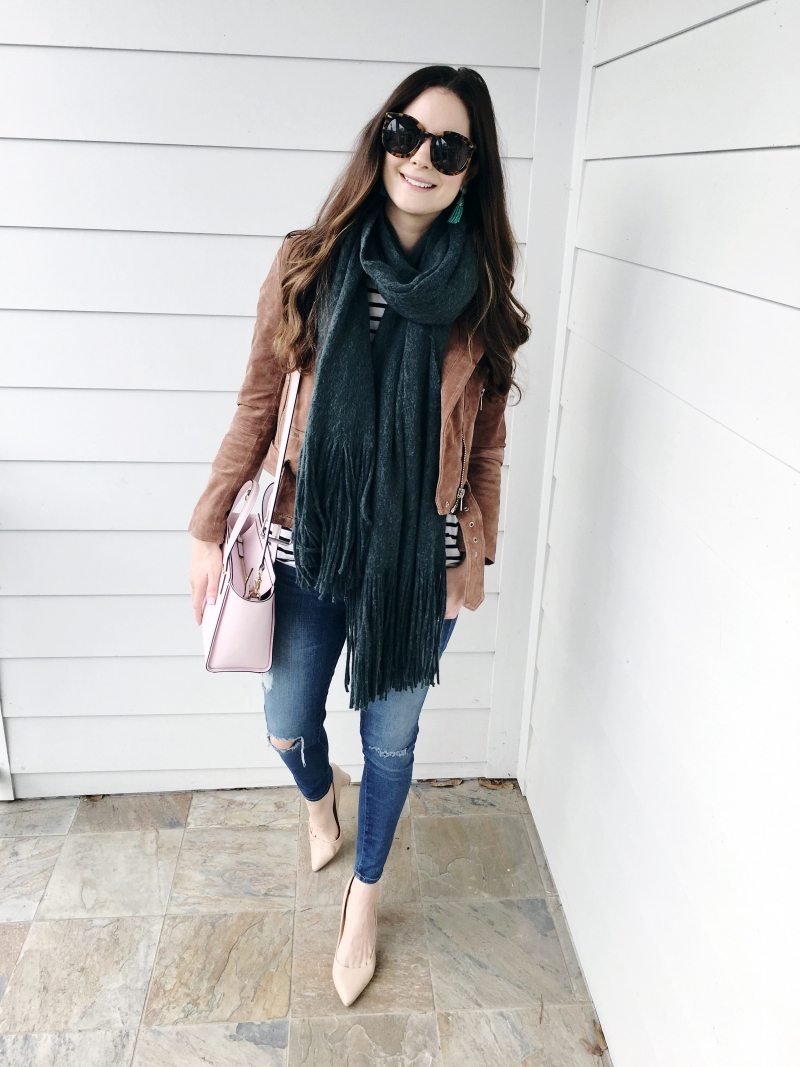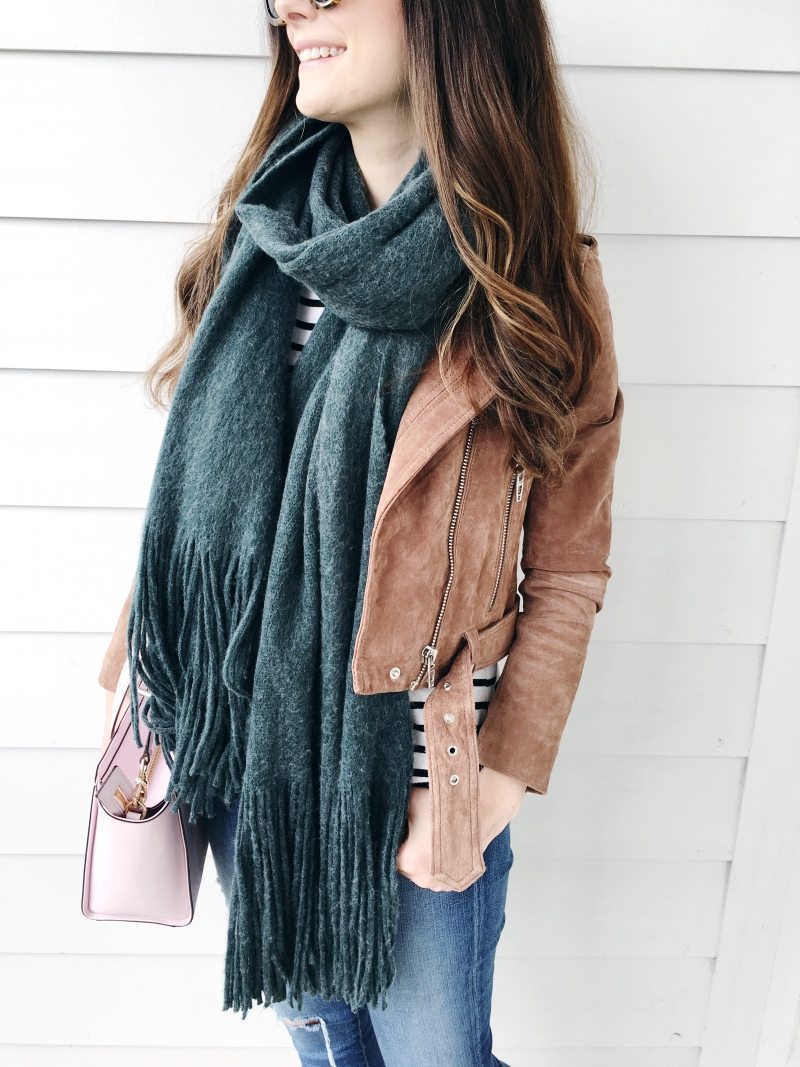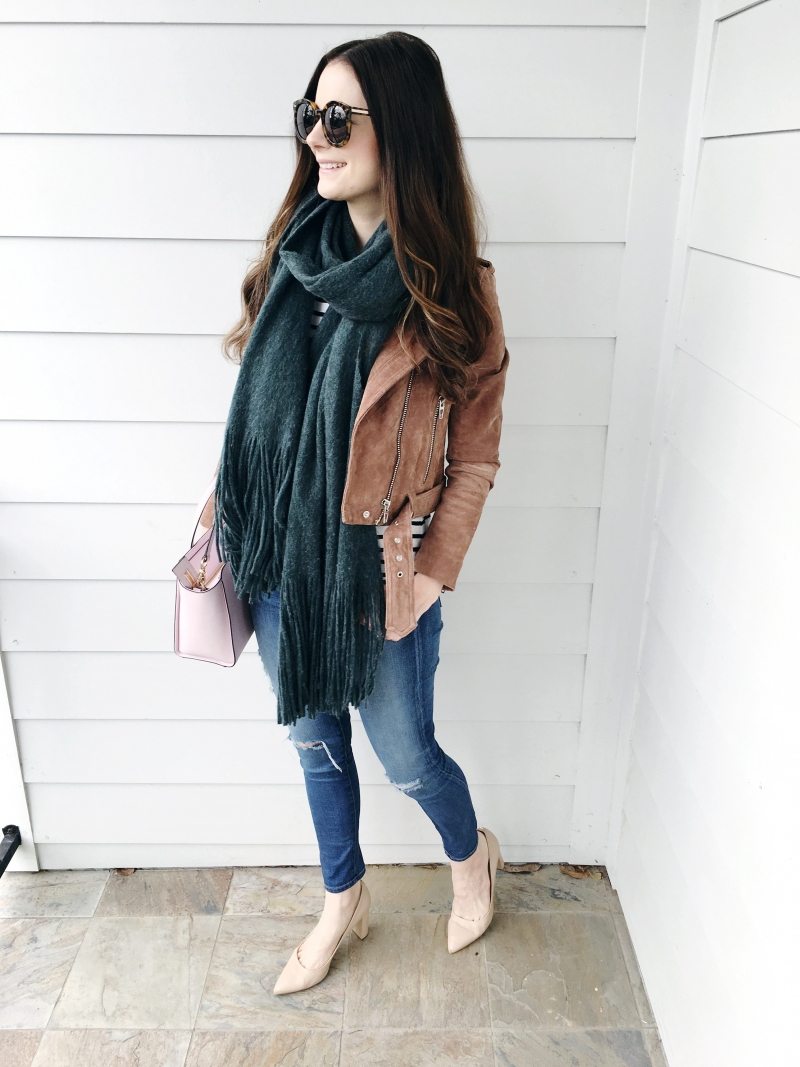 Happy shopping!