Happy Friday! I'm so excited for the weekend because we're taking Harper to see her first movie in the theater (Beauty & the Beast, obviously)! It's one of my favorite Disney movies and I can't wait to see the live-action version (also, I love Emma Watson).
O N E
Have y'all head of MacKenzie-Childs? I've always been a fan of their classic back and white Courtly Check design and I was recently sent a cute Spring-themed package from them. My goal this summer is to really work on our landscaping and get some hanging flower baskets for our front porch. I recently purchased these patio planters to flank our front door as well. I can't wait to add a little color and greenery to our porch now that we've switched out our wrought iron porch railings to crisp and classic painted white wood! MacKenzie-Childs sent me the cutest gardening gear! This gardening tool set, a pitcher and vase in their Spring floral pattern and a pot in the classic Courtly Check.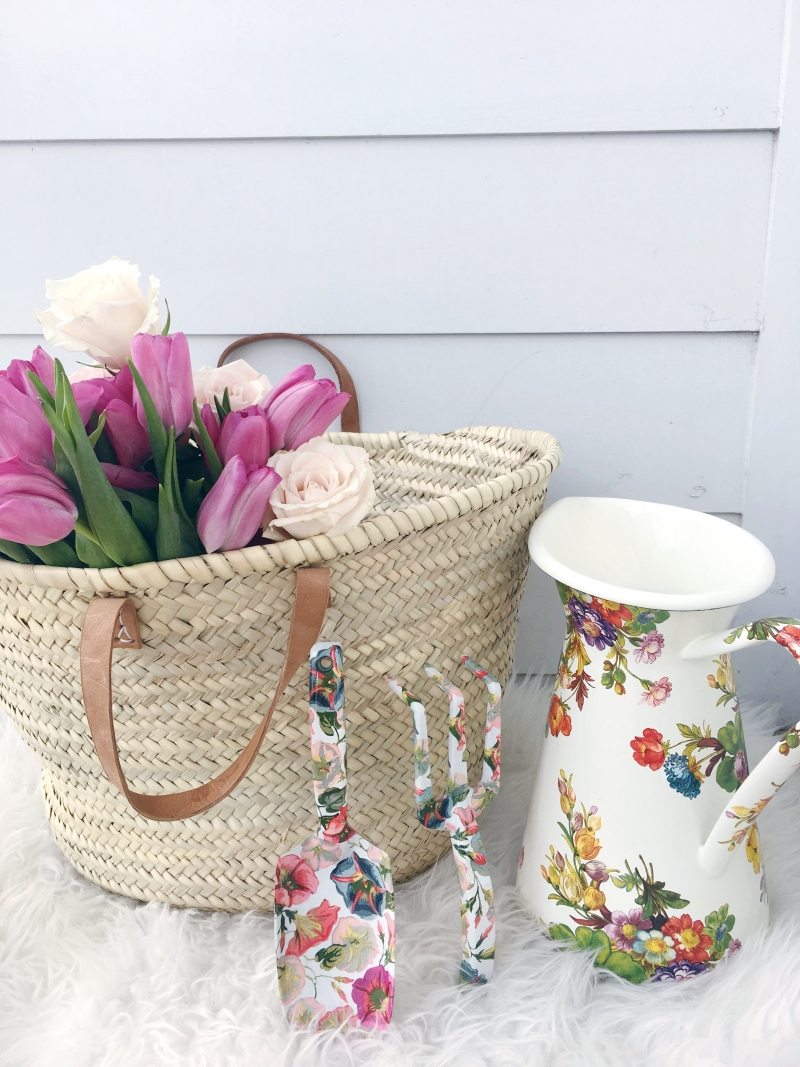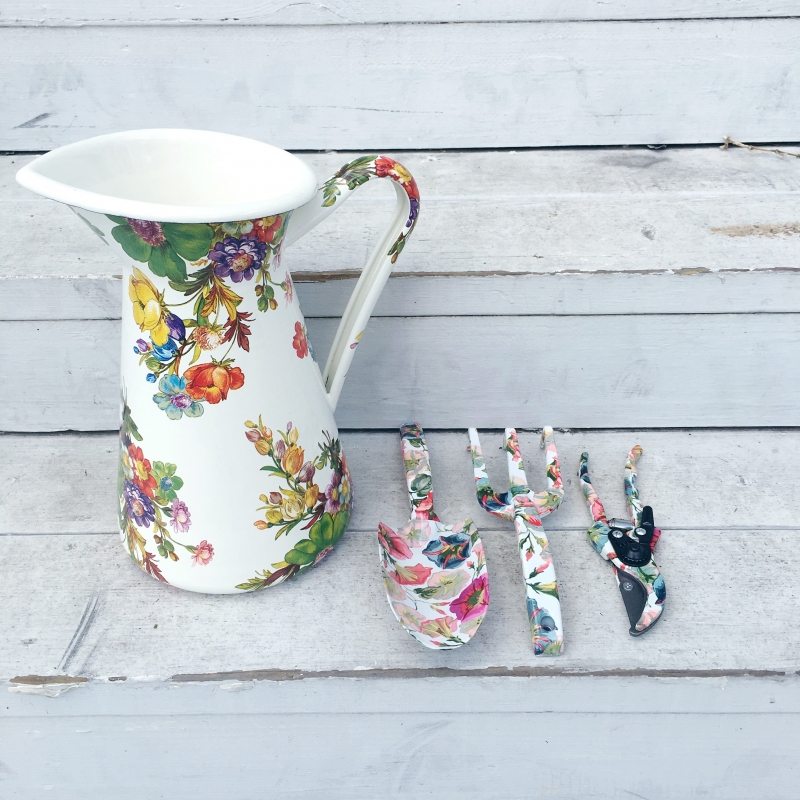 T W O
I've been working out regularly (avg. 4 days per week) since February 11th. I'm so proud of the progress I've made and my consistency! The truth is that I can't NOT do it now. It has seriously made me feel whole again. I told my therapist it's like a switch flipped and I did a total 180 – I'm happier, feel less tense overall and have better mental clarity.
Although exercise has been so positive for me, this week I want to share one downside for me and that's my struggle with self-image when I exercise. When I'm not working out, I feel happy with my body and don't focus on it much. I look in the mirror and am relatively pleased with what I see. Once I start working out though, I become more focused than I'd like on my body.
When I was pumping, I was at my lowest weight  (this was not intentional – I was eating like a horse and ravenous all the time). My body just drops a lot of weight from pumping, especially since I had an oversupply with both babies (your body burns about 20 calories per ounce of milk produced). I knew I would gain it all back when I was done and I have gained about 12 lbs since weaning. Though this was expected, I was still a little surprised to see my weight at a recent doctor's appointment, because I hadn't weighed myself in a long time so that lower number is what was in my memory. I tend to pack on a few pounds when I first start working out and then lean out a few months later as I develop more muscle mass. I know this because I've done it several times and my body always follows this pattern. Yet when I saw the number on the scale, I felt discouraged because it felt like I "wasn't working hard enough," which logically I know isn't true. When I exercise, I'm excited to see results and thus I become more cognizant about my body composition. I don't like this about myself. I want to have the same carefree body image I have when I don't exercise, so this is a challenge I'm working to overcome.
One of the ways I do this is to shift my attention from the scale to how I look and feel in my clothes. I also think about how much stronger I am. When I catch a glimpse of myself working out and see my muscles engaged, I feel empowered by that. I'm definitely not unhappy with my body in its current state – so I hope it doesn't come off that way (in fact, I've already noticed some small differences in tone that I'm really pleased with). I think I'm frustrated that the moment I begin exercising I become so focused on seeing results, even though I know it takes time. Does anyone else struggle with this?
T H R E E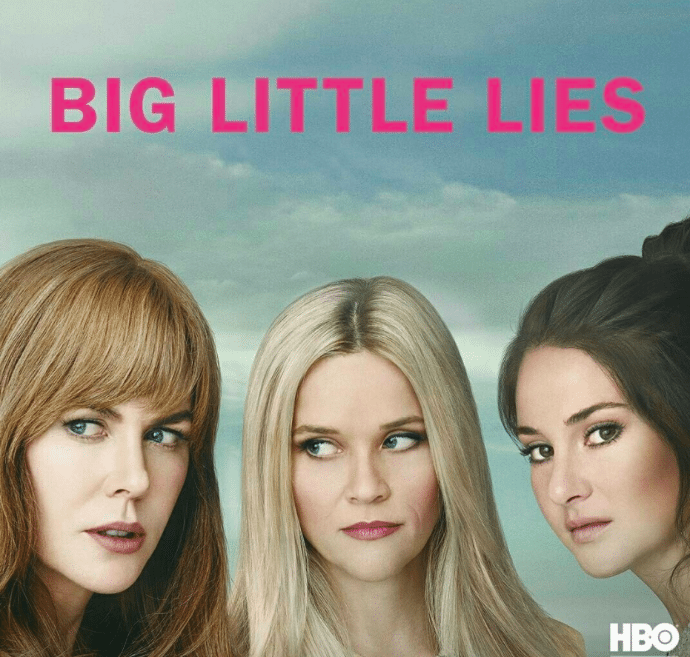 OMG. Are you watching Big Little Lies on HBO? Because you should be. Like now. Like yesterday. This drama is seriously star-packed from Reese Witherspoon (could my girl crush be any stronger?) to Nicole Kidman, Zoe Kravtiz, Alexander Skarsgard and Laura Dern. I won't spoil what it's all about, but trust me when I say you need to watch it. Speaking of TV, we got rid of cable years ago and have been using Netflix, Sling TV and Roku. We also have an antenna to get basic cable. TV was such a time-suck for me in the past and I found myself committed to too many shows. It has been amazing to watch shows when I want to and not have a DVR. Kevin and I tend to binge-watch Netflix and HBO series and we have a couple of shows we watch each week but other than that, we don't watch a ton of TV anymore. The shows we do watch are amazing and I'd love to recommend some of our favorites if you haven't seen them! The OA (Netflix), Westworld (HBO), Black Mirror (Netflix), Fixer Upper (HGTV), Love it or List it Too (HGTV) and Suits (USA Network).
F O U R
April is going to be a super busy month for me, but it's also the month I'm partnering with three other bloggers to do a sugar challenge. Y'all, I am SO addicted to sugar. I've even seen a nutritionist for it in the past to help curb the cravings. It worked for a while, but then I found myself on the couch eating Oreos again (and not just a few).  My sugar addiction always really ramps up after each baby. Not only am I ravenous from nursing, but I want sugar all the time because I'm exhausted and need that high (which ultimately ends up in a sugar crash, but whatevs, right?)
I need to do this. I made it through a year of eating dairy and soy free and 4 months of eating dairy/soy/gluten/wheat/egg/peanut/fish/shellfish/corn free, which I NEVER thought I would be capable of, so I can do this too. It's going to be so hard and I can ensure you that I will probably be a raging you know what the first week. I may even fail. But I need to try — and I'd love for some of y'all to join us for this 30 day challenge so we can encourage and support one another.  I'll share more about this soon – basically it's about cutting out added sugars (I'm not going to be giving up fruit, I'm not that cray).  I believe in moderation, but I was not practicing moderation at all with my sugar intake. It's not uncommon for me to eat sugar and sweets multiple times a day, after each meal. It's not uncommon for me to eat hundreds of calories a day in sugary sweets. No beuno. No wonder my body always craves it. Will y'all join me for  this challenge? I think it will be great to check-in and keep ourselves accountable. I'll post about it at the start of April!
F I V E
This faux fur pom pom blanket is the cutest home accent ever. Please note it's also on sale for $37 which obviously means I need to buy a second one.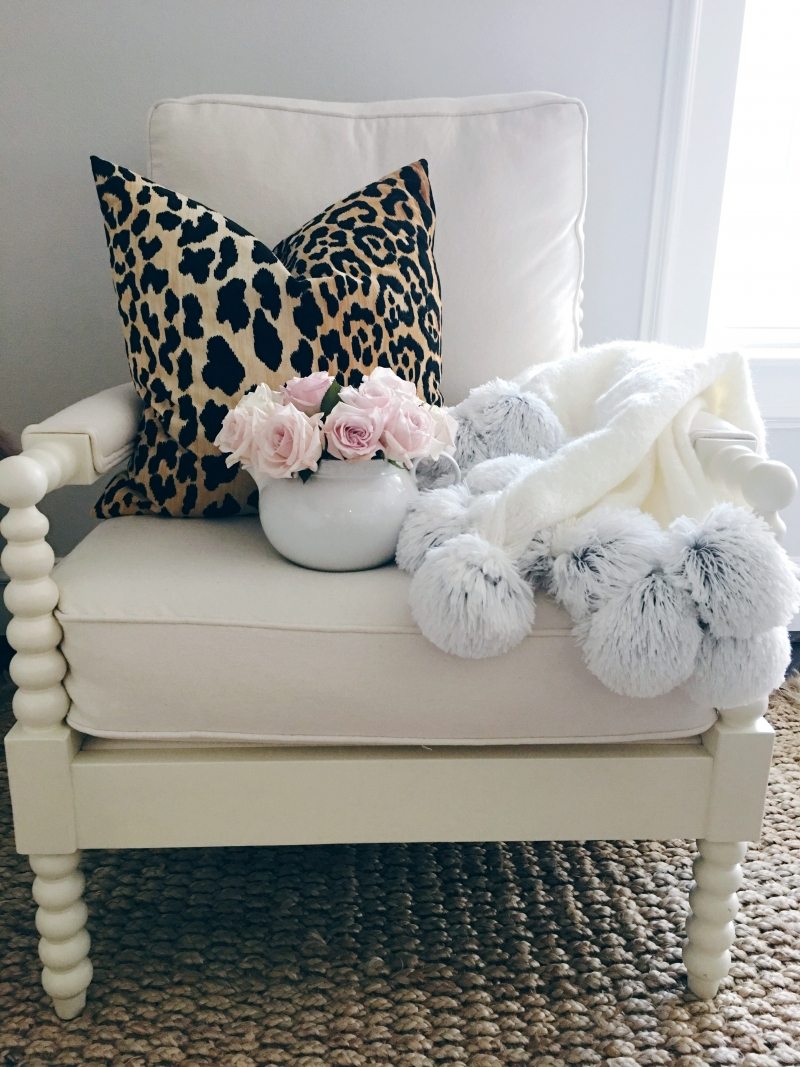 accent chair  |  pillow  |  rug  |  pom blanket 
Our new chairs are here (yay!)) and I was able to sell our old dining chairs to a wonderful local woman. I'm so thrilled the chairs are hers — she's going to enjoy them and take great care of them.
Isn't our new gold mirror lovely? Obsessed!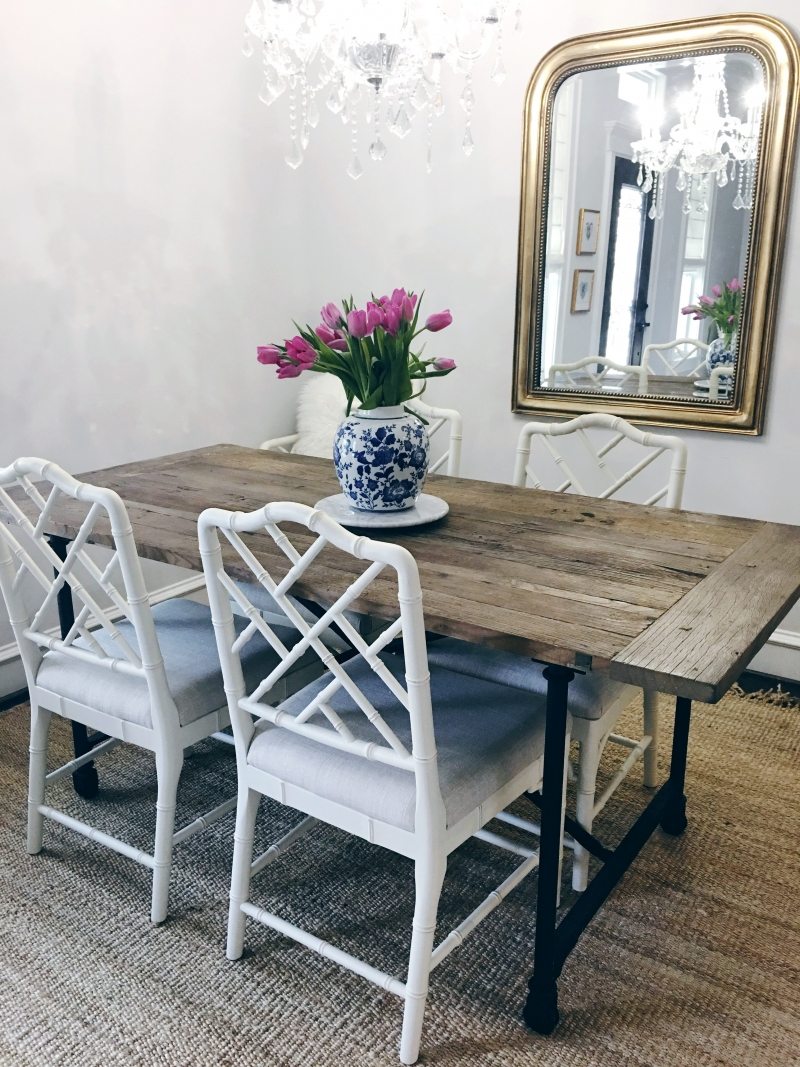 gold mirror  |  chairs  |  table  (RH)  |  similar vase  |  rug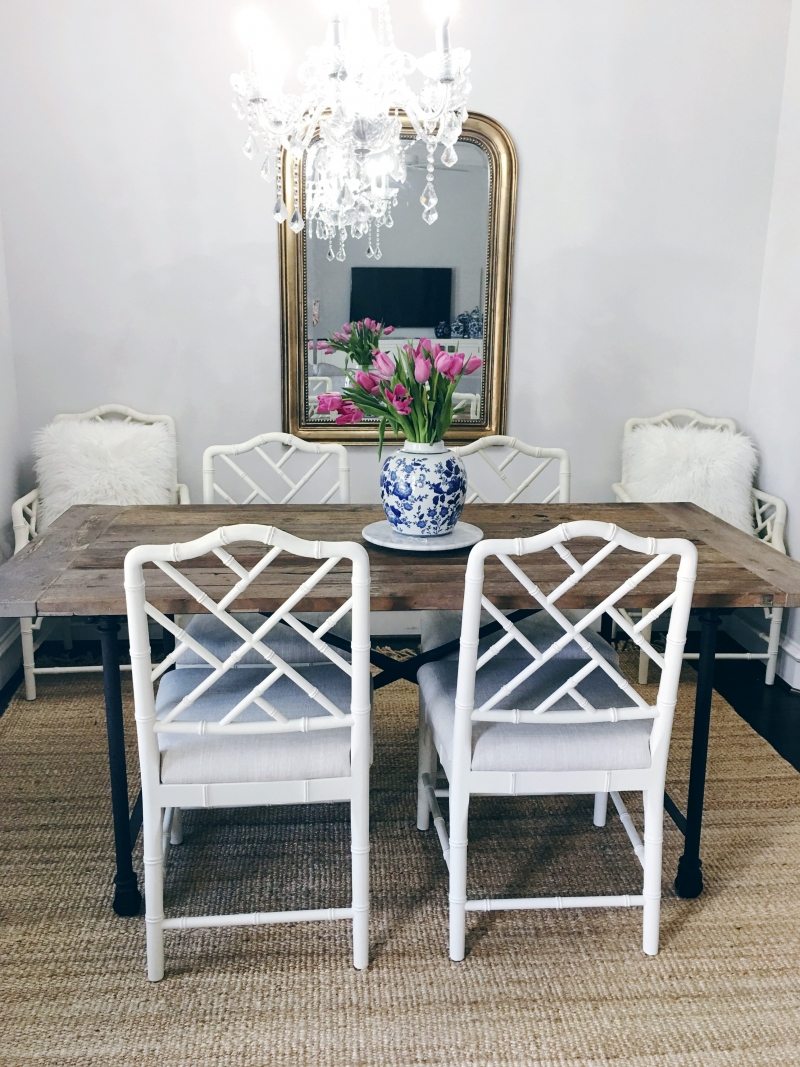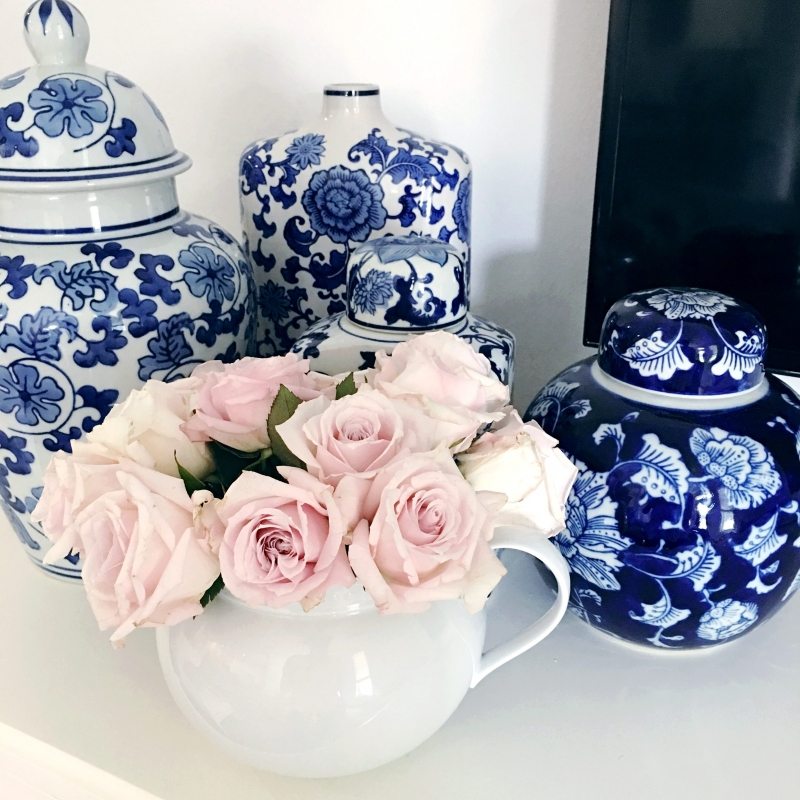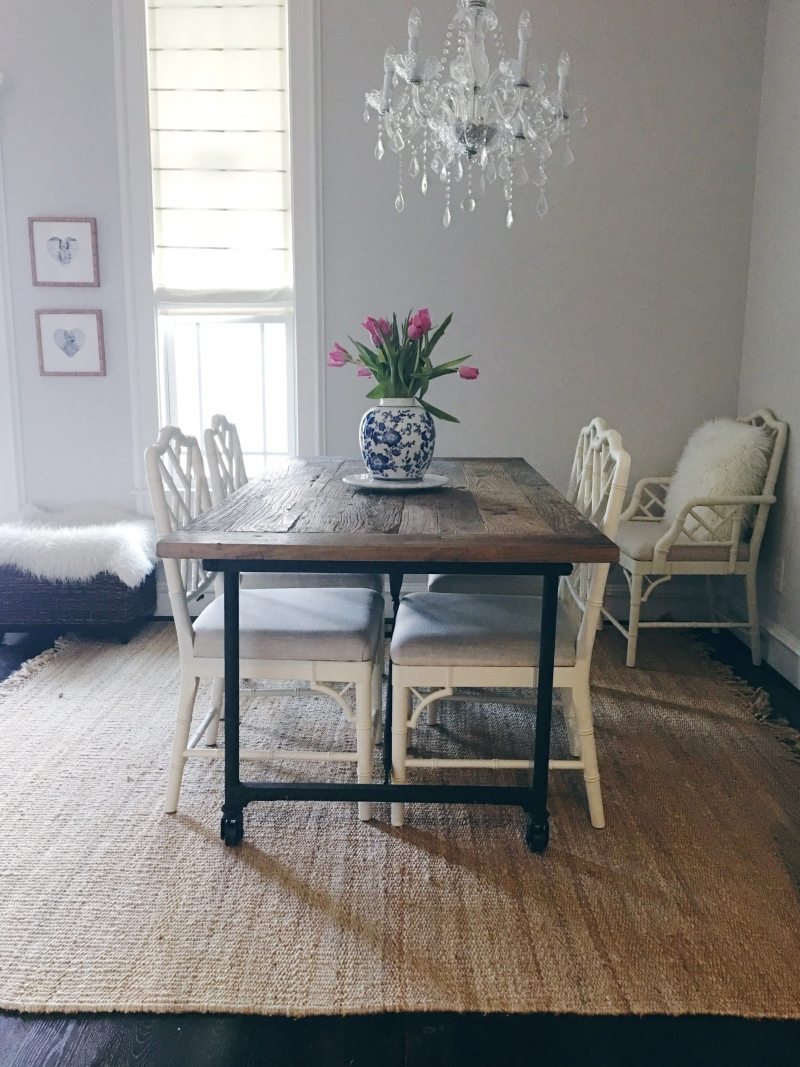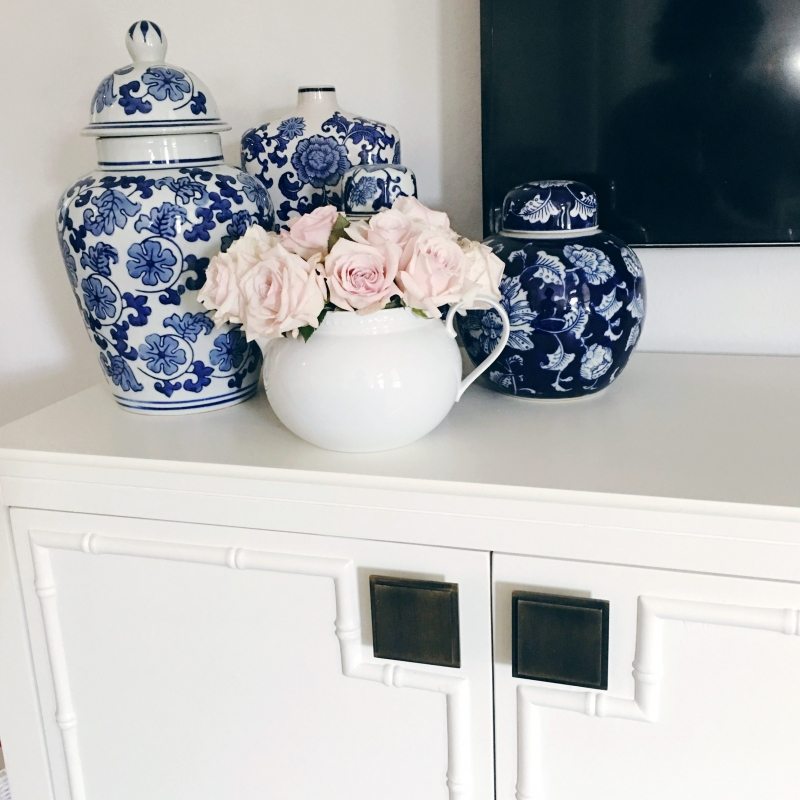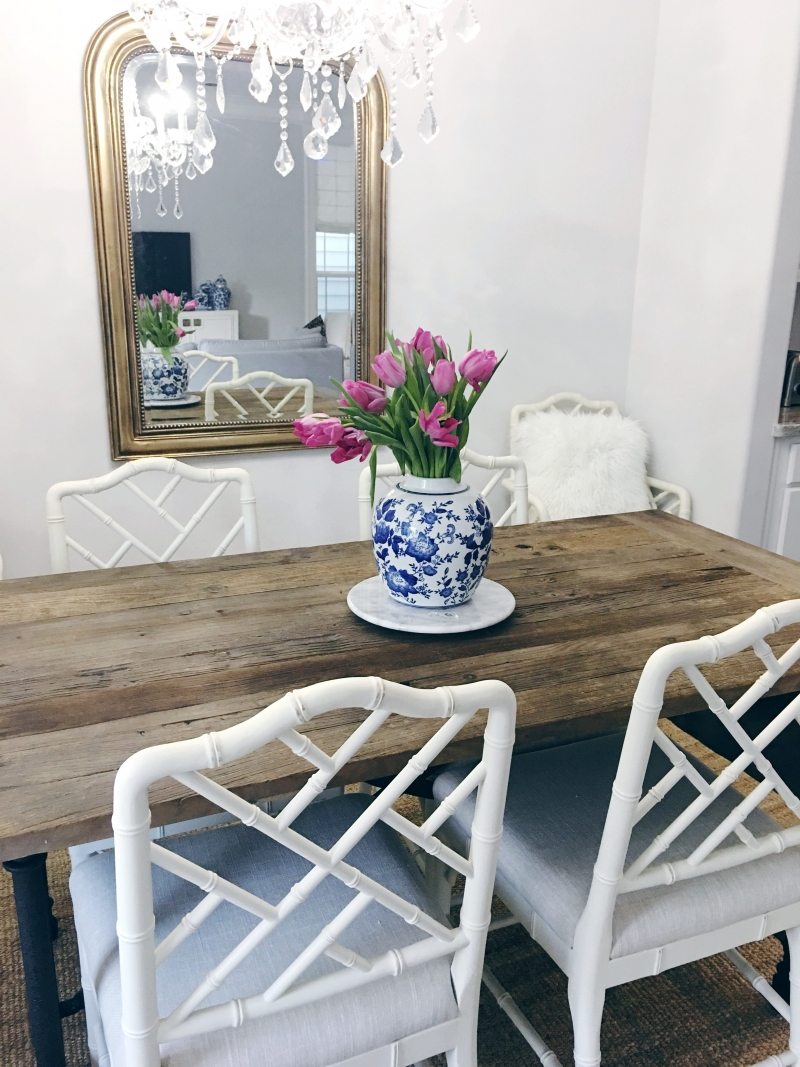 Lastly, I'm sneaking in this outfit so many of y'all loved on IG!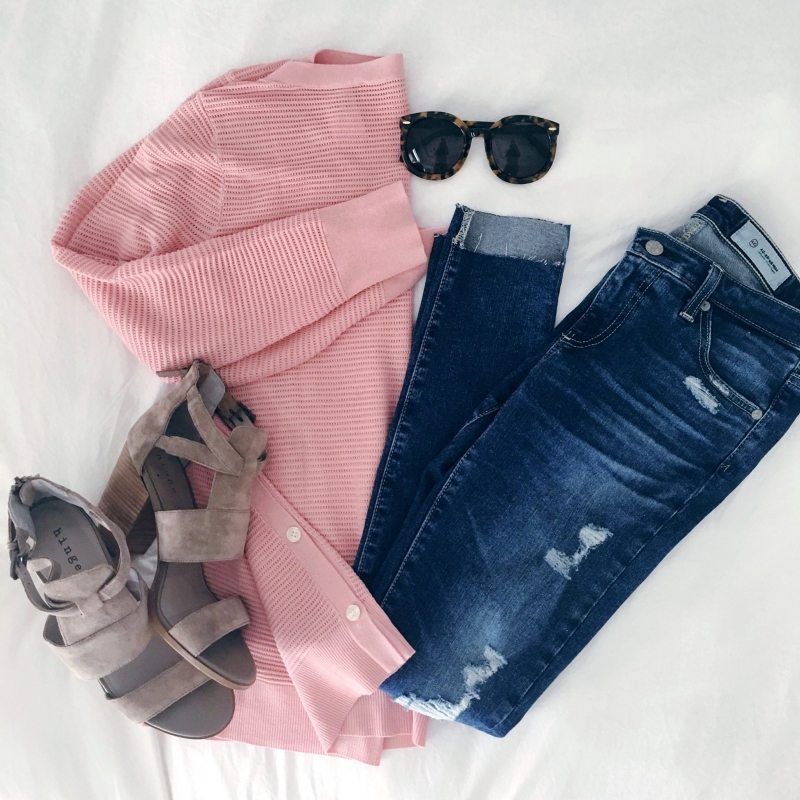 sweater  | sandals  | raw hem ankle legging jeans |  sunnies
Here's to a HAPPY weekend!