Happy Friday! Hope y'all enjoy this week's post!
O N E
First things first — let's talk lashes. I've been posting a lot on instastories about my lashes and so many of you have asked me to share what I'm using because they're so long and thick! If you recall, I had an eyelash extension disaster six months ago, leaving me with thin, broken, stubby lashes. I started to use Neulash, a lash growth serum, for about 8 weeks and it helped to restore my lashes (thank goodness!) They finally grew back and I was thrilled with the results.
Once I finished that tube, I started to use Rodan + Field's Lash Boost. I have been using it for about 7 weeks now. Neulash really helped grow back my lashes and is an excellent product and I noticed even more dramatic results when I started to use Lash Boost. In fact, I can confidently say that it works just as well as Latisse does. My lashes are long, dark and thicker. The results have been so dramatic that I'm starting to get compliments in real life! They seriously touch my eyebrows now and when I curl my lashes and wear mascara, they are SO long they almost look like extensions.
I don't sell Rodan + Fields, but if you're interested in purchasing Lash Boost, you can purchase it through my friend here. I will say that it's on the pricey side, but one tube lasts a long time and once your lashes are where you want them, you can go into maintenance mode and use it a couple of times a week.
At this point, seeing how well these products work, I would rather grow my own lashes than have lash extensions. I know they're so popular right now, but I just don't like the feeling of them (heavy and stiff), how careful you have to be, and the risk of getting them overall (a lot of my friends have had to switch techs and salons to finally find a person that really knew how to do it right and I don't know one person whose real lashes were not somehow negatively affected).
Speaking of Rodan + Fields, I will also be sharing a full and honest review of the R + F skincare regimen I've been using for the last four months and talking about what's next for my skincare routine, so watch out for that soon!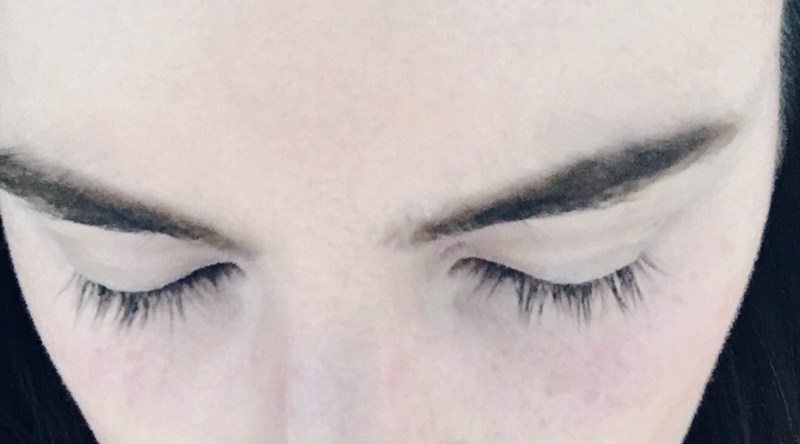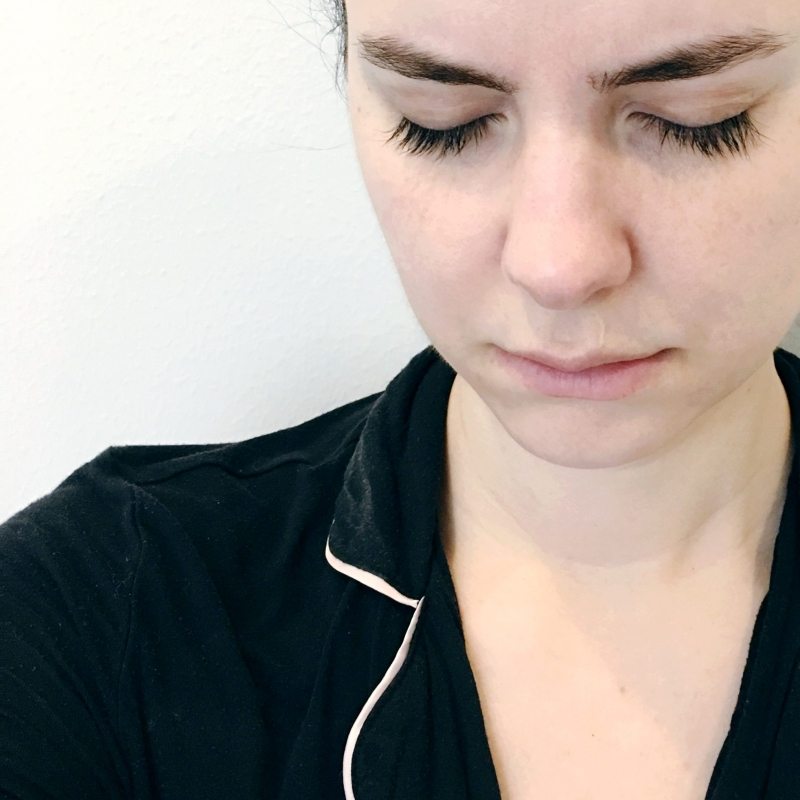 (these are my lashes with no makeup/mascara or curling, before and after)
T W O
I finally got this amazing bag in the mail last week and it's even cuter in person! It's the perfect size for a work tote and the scalloped edges and perforations are such a fun, feminine touch. Scoop one up before it sells out!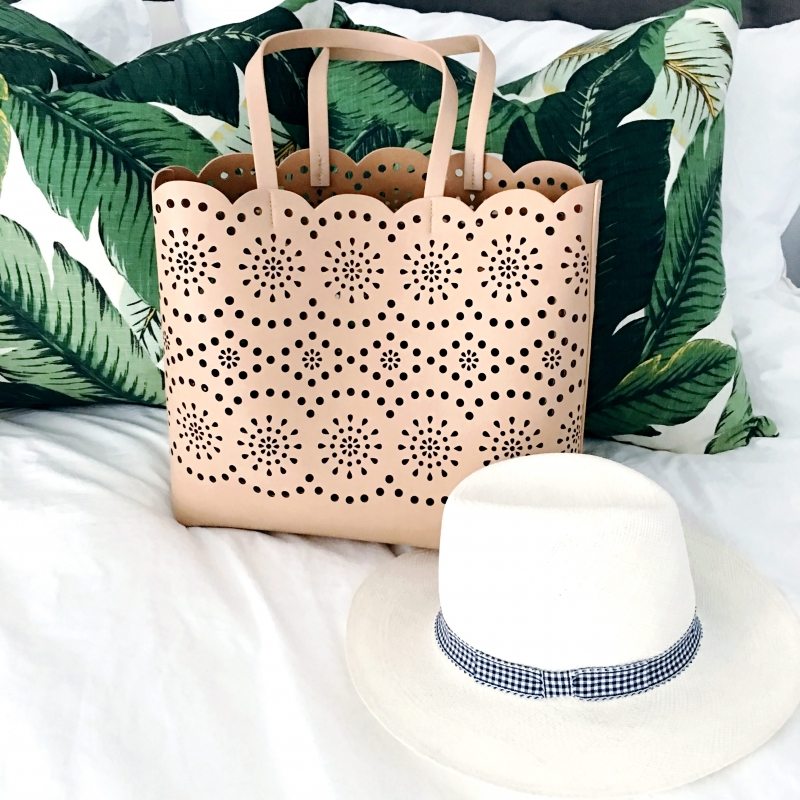 T H R E E
I'm working with Minted to add some children's art work to our playroom and I absolutely adore the pieces that just arrived! I selected a mix of colorful and black and white unisex images to keep with the playful theme of the space. You can shop their children's artwork here. I can't wait to show you the rest in our finished space!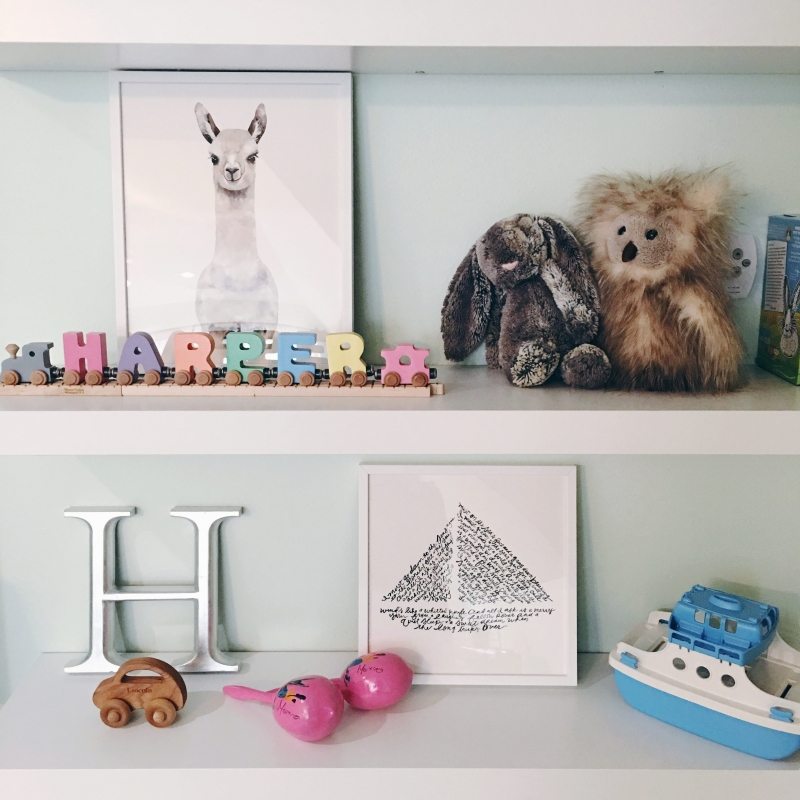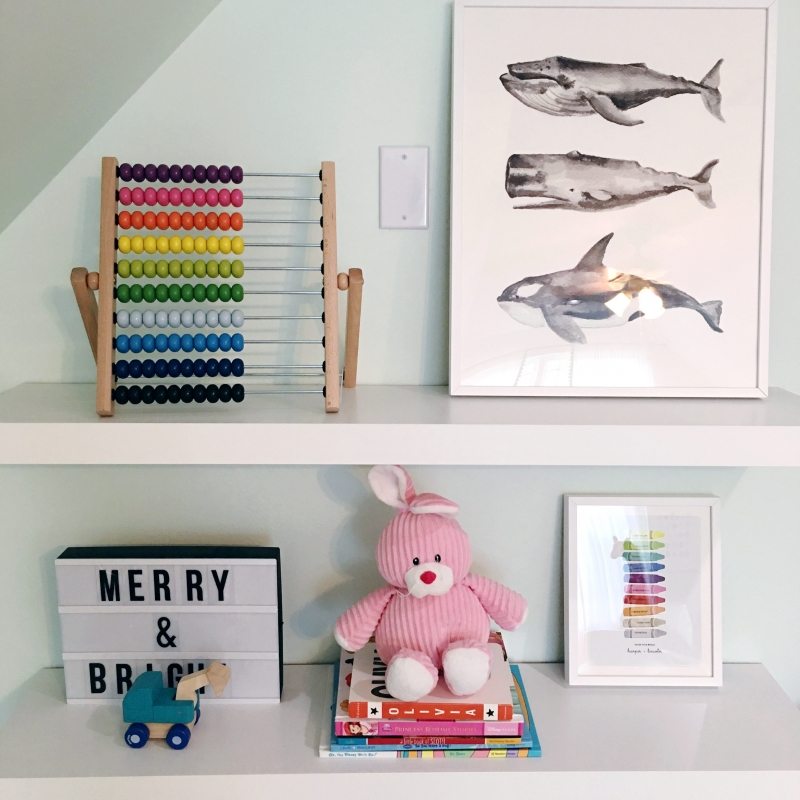 F O U R
These banana leaf print linen pillows (I also got our leopard pillows from this shop) arrived last week and they're gorgeous. I originally ordered them for our playroom sofa, but I decided to use them in our master bedroom for the time being until I have a chance to finish the playroom space and get it all organized. These pillows have zipper closures and are very high-quality. I just adore this print!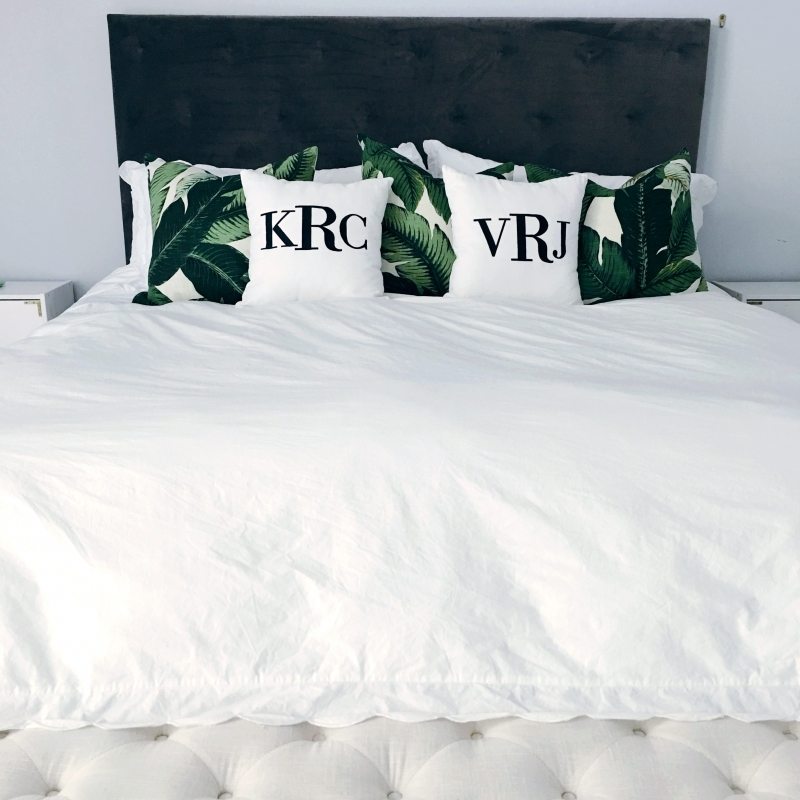 My friend has some palm leaf printed pillows on her porch swing too and I couldn't resist sharing some snaps of the kids. Lincoln is wearing the sweetest striped tank from June & January. I love their bright, colorful basics for kids — great quality and so easy to mix and match!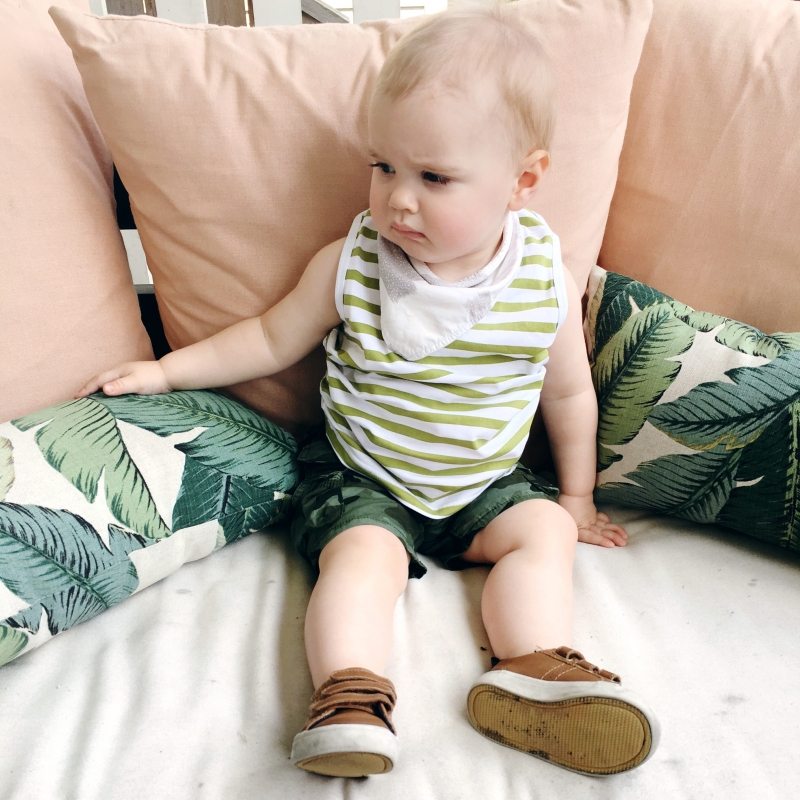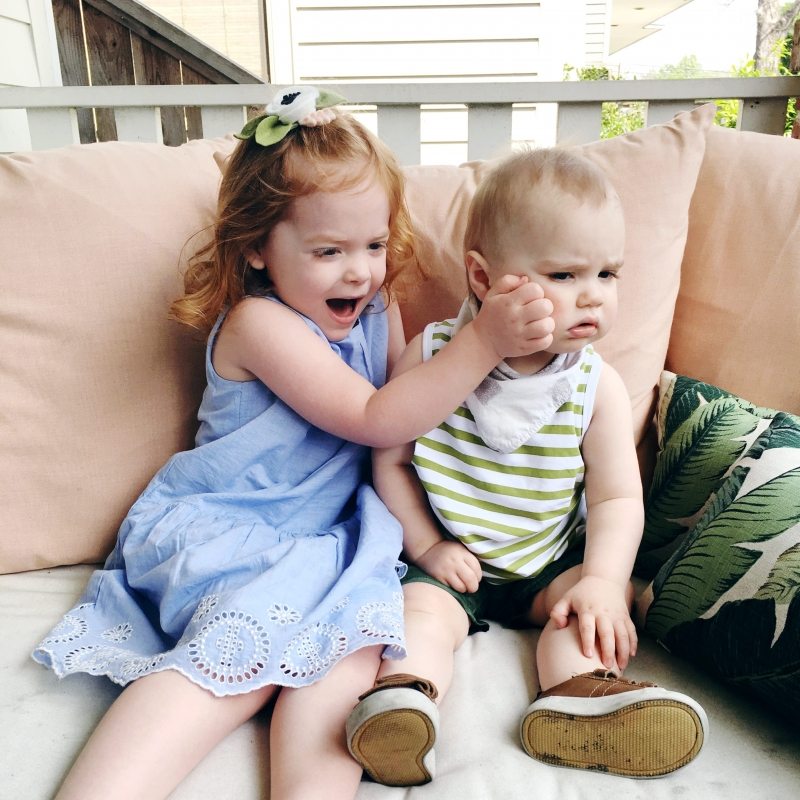 F I V E
OMG. The S Town podcast. I can't even express how addicted I am. From the creators of Serial and This American Life, this podcast is a MUST-listen. Listen during your commute. Listen while you clean. I promise you will not regret it. I am on episode 4. Here is a good NYT article about the podcast.
Have a wonderful weekend!