I thought it would be fun to share a Friday Five post today! HAPPY FRIDAY and I hope you have some fun plans in store for the weekend.
O N E
Esther of the amazing children's clothing brand Cuteheads interviewed me for her blog, The Cuteness. Head on over there to read the Q&A! Esther is a great friend and amazing entrepreneur and I know y'all will love the gorgeous dresses she designs. For those that haven't tried the brand— Harper even wears these dresses to daycare and they wash and wear beautifully. They also last a long time since many of the styles have a tie at the waist that you can adjust as your child grows.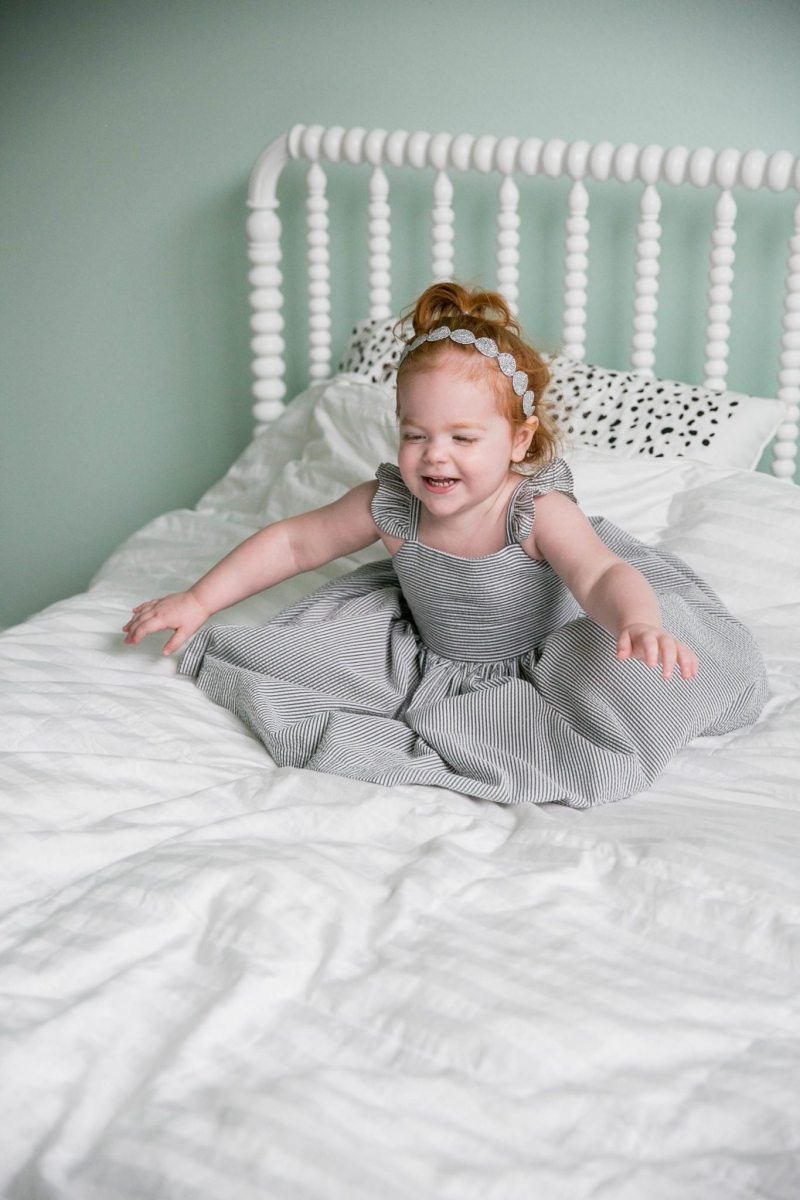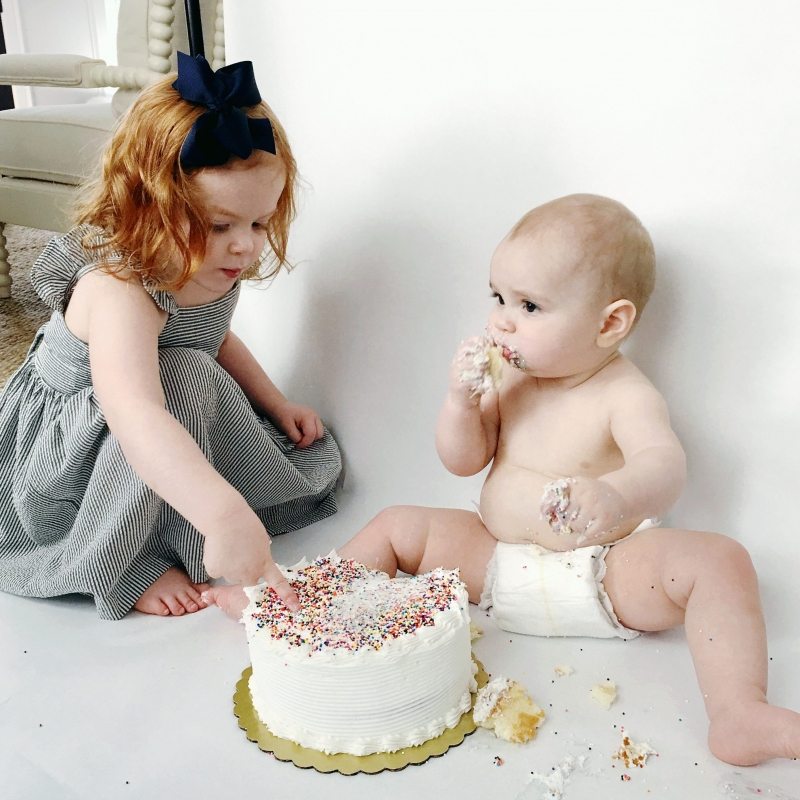 T W O
OMG the 40% off sale at LOFT. I ordered way too many tops but I'm so excited for them to arrive because they're so cute. Their new arrivals are on point!
Here's a breakdown of what I ordered: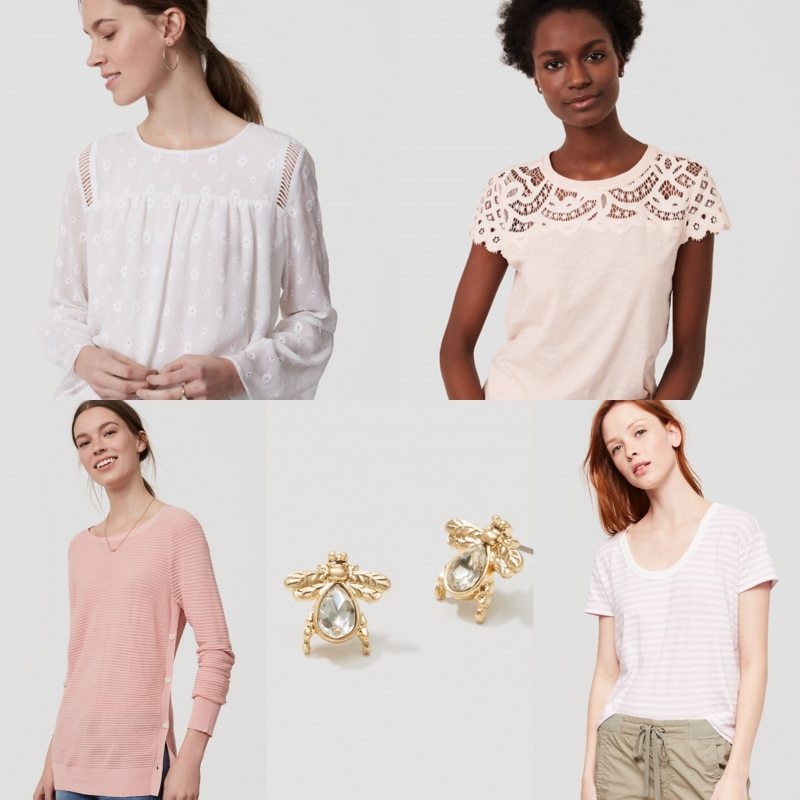 daisy bell sleeved blouse  |  blush lace topped tee  |  side button pink sweater  | bee stud earrings |   lilac striped tee
T H R E E
Now that I'm in full-on workout mode (I worked out with my trainer four days this week! Holla!) I'm re-wearing a lot of my Lululemon gear from years past (much of it is in like-new condition). Though I'm certainly not at a loss for things to wear, I won't lie and say I'm not tempted to get a few new things. I'm currently crushing on these leggings, this top and this knot-front workout tee.
I'm feeling so great (and a bit sore) this week and can't wait for these endorphins to keep on working their magic!
F O U R
The SHOPBOP sale is going strong through midnight tomorrow and I totally failed to mention one of my favorite brands in my last post— the makers of this crochet lace tee I love and so many other cute styles like this one (NEED!)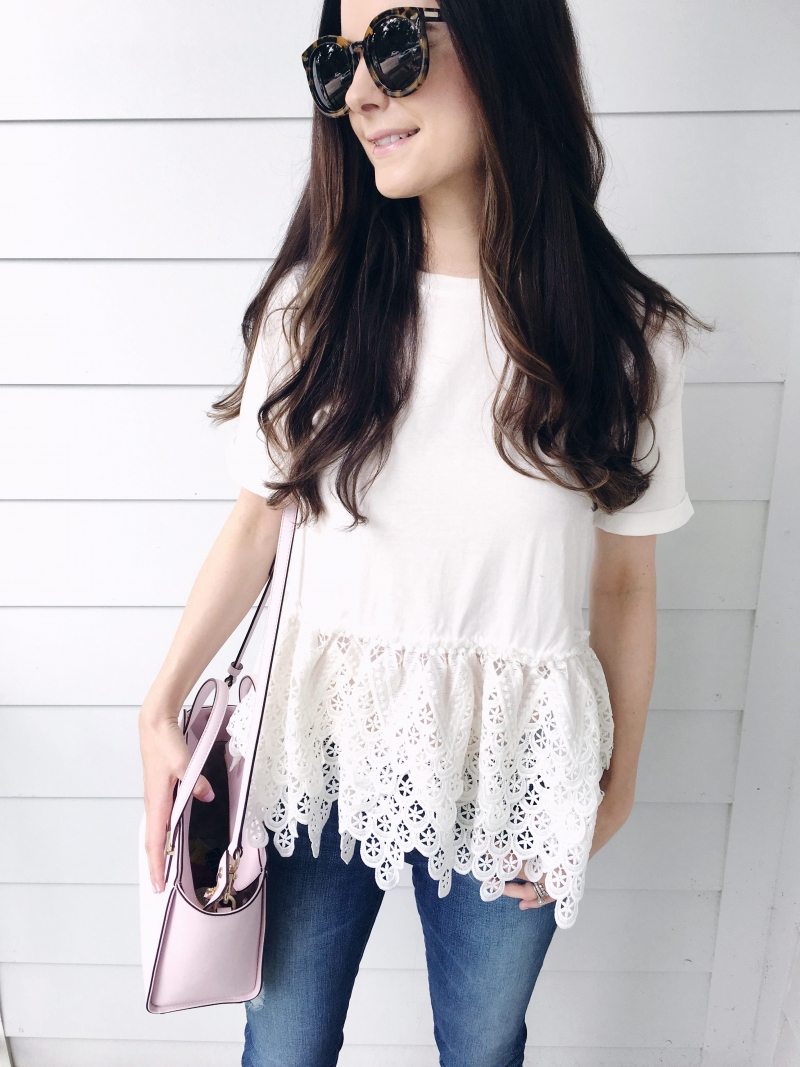 F I V E
Several of you left some fantastic recommendations for new podcasts to listen to and I have to give a shout-out to one of my faves, The Lively Show. I've been binge-listening to episodes since I subscribed! Thank you to all of you that recommended it!


Here's some other people/things I'm obsessed with, home-decor related, of course.
Studio McGee in general (seriously, I would cry tears of joy if they could design my home). Check out their YouTube channel.
The Leslie Style–  I love her blog and her home renos are amazing. Plus, she's in Toronto, so that's close to my heart!
Becki Owens-— she's an amazing designer and has such a great eye for style. Love her blog and IG feed!
By the way, we ordered a new headboard— more on that soon (and as with all home decor things, it won't be here until April, so don't get too excited). We went with a linen upholstered headboard from Ballard Designs.
I hope you have a fantastic weekend!