If you follow me on Instagram, you probably noticed I was posting from Dallas for four days while I attended the Rewardstyle Conference (#rsthecon). It was my second year to attend Rewardstyle's annual conference, where digital influencers gather for 3 days of learning, networking and brand meetings.
I was a little more relaxed attending this year because I had a general idea of what to expect, wasn't pregnant, and was rooming with four of my blogging besties, Ashlee, Liz, Natasha and Sara. We had such an amazing time and though it was a business trip, it was also a fantastic opportunity to bond and have fun with so many incredible women.
So, what's the Rewardstyle conference? It's an invitation-only event, based on performance, for 200 of the industry's top digital publishers. It's an incredible honor to be invited to this conference and I'm humbled by all of you who read here — it's because of all of you that I'm able to have these opportunities — thank you for supporting me!
I thought it would be fun to break down our day-to-day happenings during the conference and share my outfit details. I love shopping for this conference because I don't typically purchase cocktail or black tie attire (#momlife), so it's always interesting to find outfits in those categories that are a reflection of my personal style.
Overall, this event is always such a positive experience and Rewardstyle puts on a fantastic event. This year, there was even an install room where coding pros could help us troubleshoot WordPress issues or install anything we needed to help optimize our sites. The event is always visual perfection — flower walls are abundant and every detail is well thought out— from the pink "it started with a screenshot" coffee wraps to the liketoknow.it branded room cards, no detail is left untouched.
DAY 1 –  ARRIVAL & ROOFTOP POOL PARTY W/ SOLE SOCIETY
Megan, Sara and I drove to Dallas from Houston and arrived just after noon. We had a 1 PM shoot scheduled with Angie Garcia, so we checked in early and touched up our hair and makeup. Ashlee, Natasha and Liz had arrived earlier that day and we shot some campaigns together before the rooftop pool party that evening.  Before the party, we grabbed some coffee  for a much-needed energy boost and we couldn't resist taking a photo with the LIKETOKNOW.it bicycles.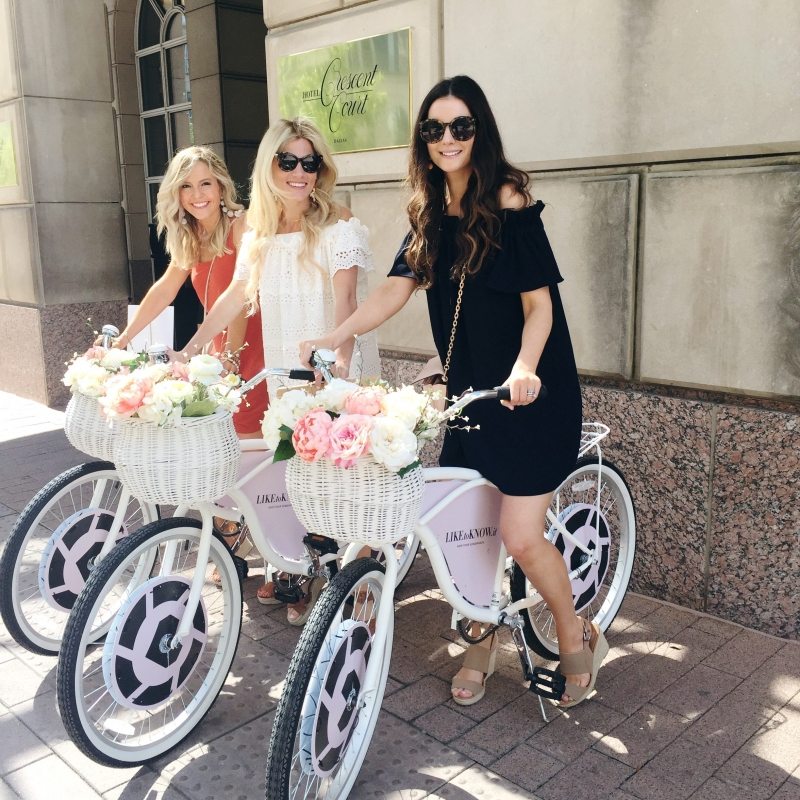 my dress  |  similar wedges (and here and here for under $40)  |  my bag  |  my earrings  |  sunnies
It was SO hot that evening and everyone was sweating through their cute outfits until the sun finally retreated (just being real!) The first party is always a little more laid back as everyone has just arrived and gotten settled into their rooms. After the party, a group of us headed to Javier's for some delicious Mexican food and then we headed back to the hotel since we had to get up early the next day for main stage events, brand meetings and a cocktail party the next night.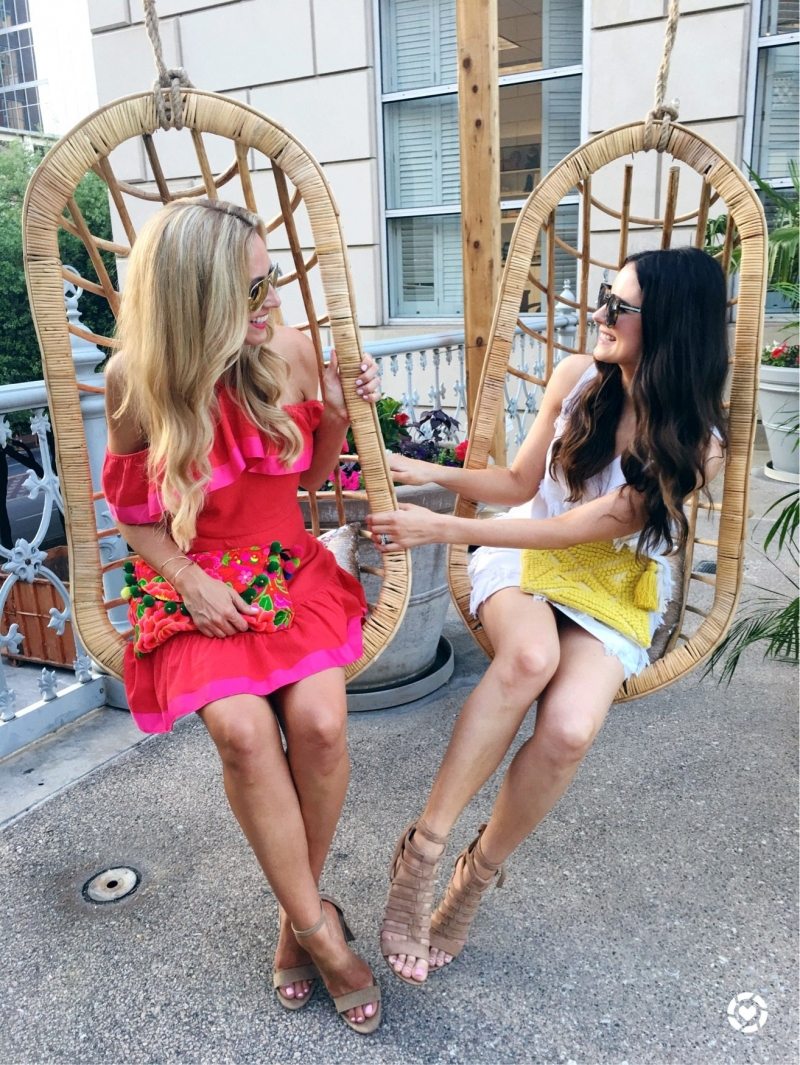 my dress   |  sara's dress  |  my shoes  |  yellow clutch  |  sara's clutch  |  sunnies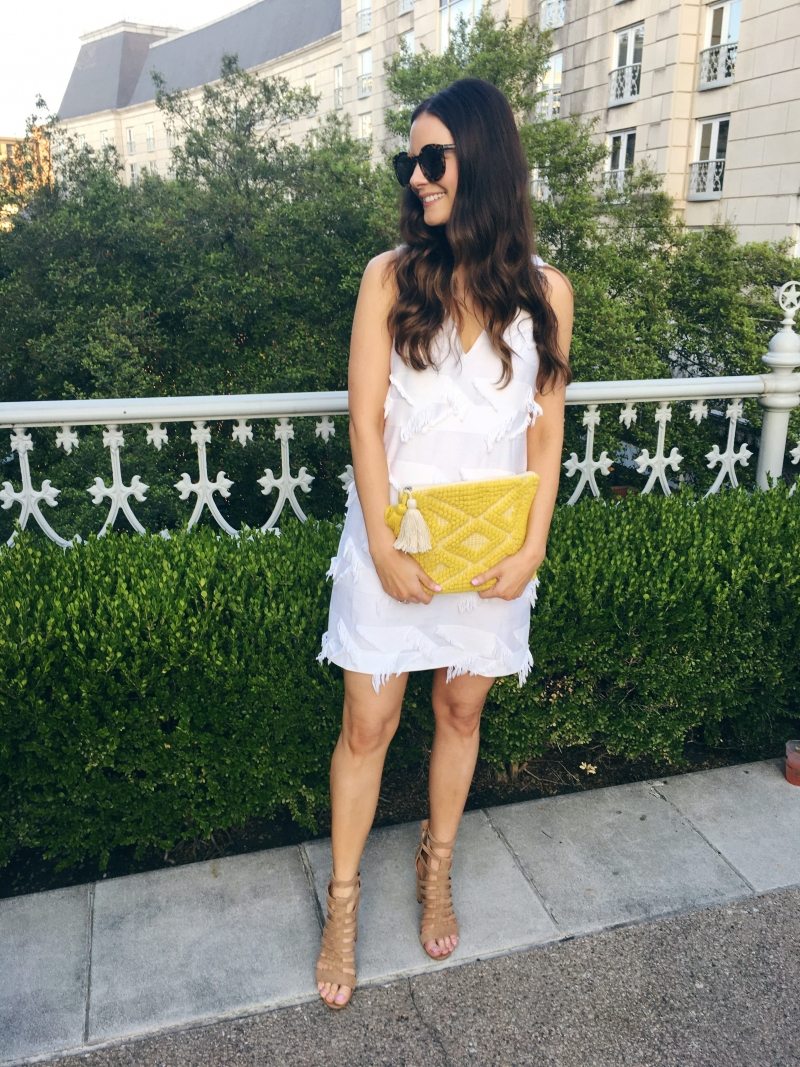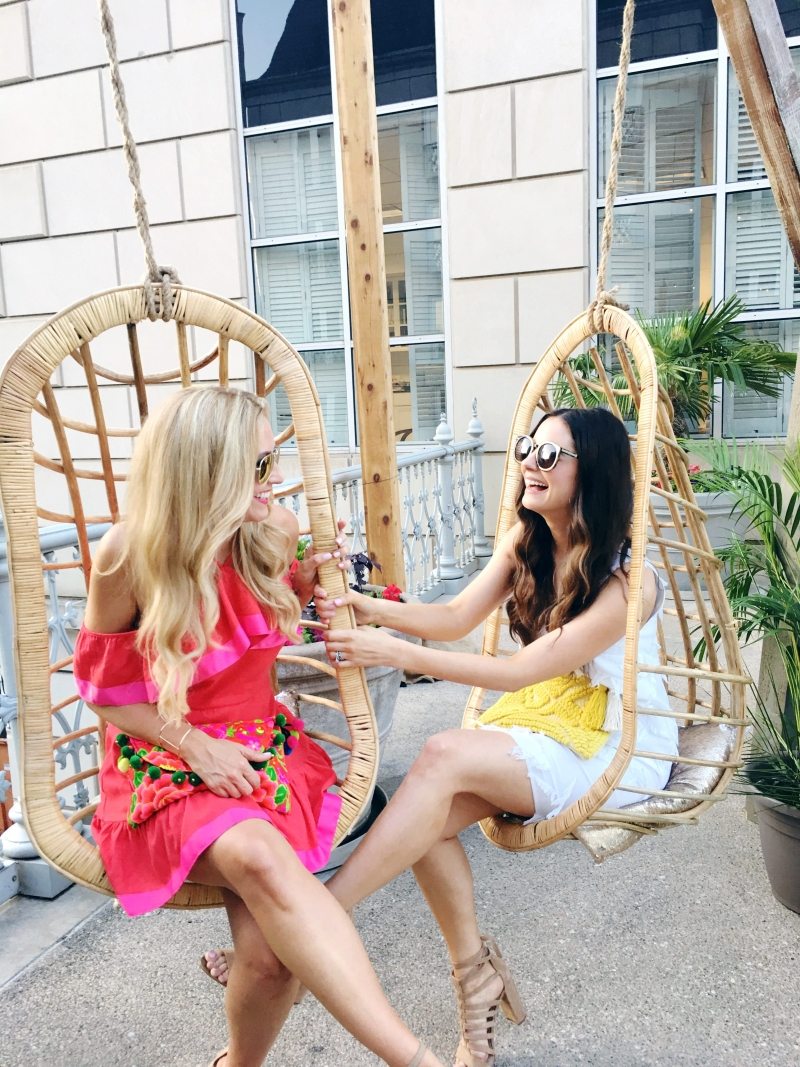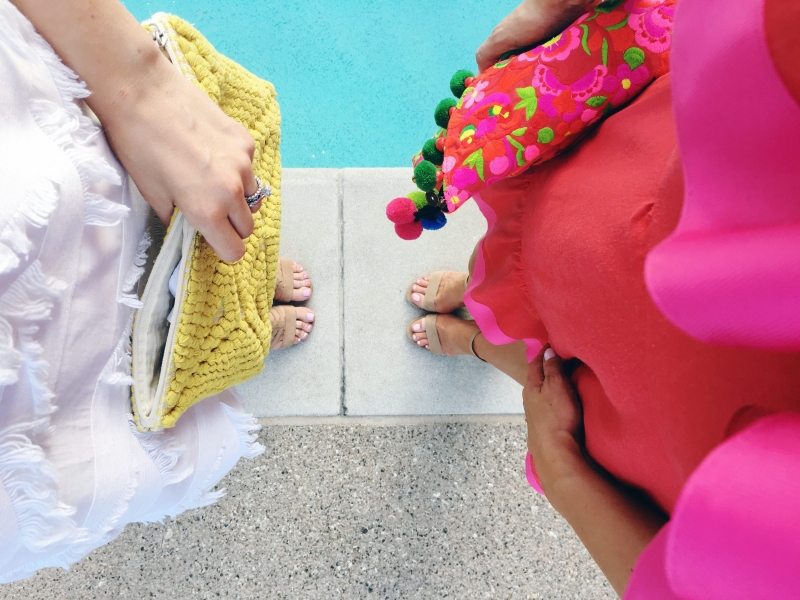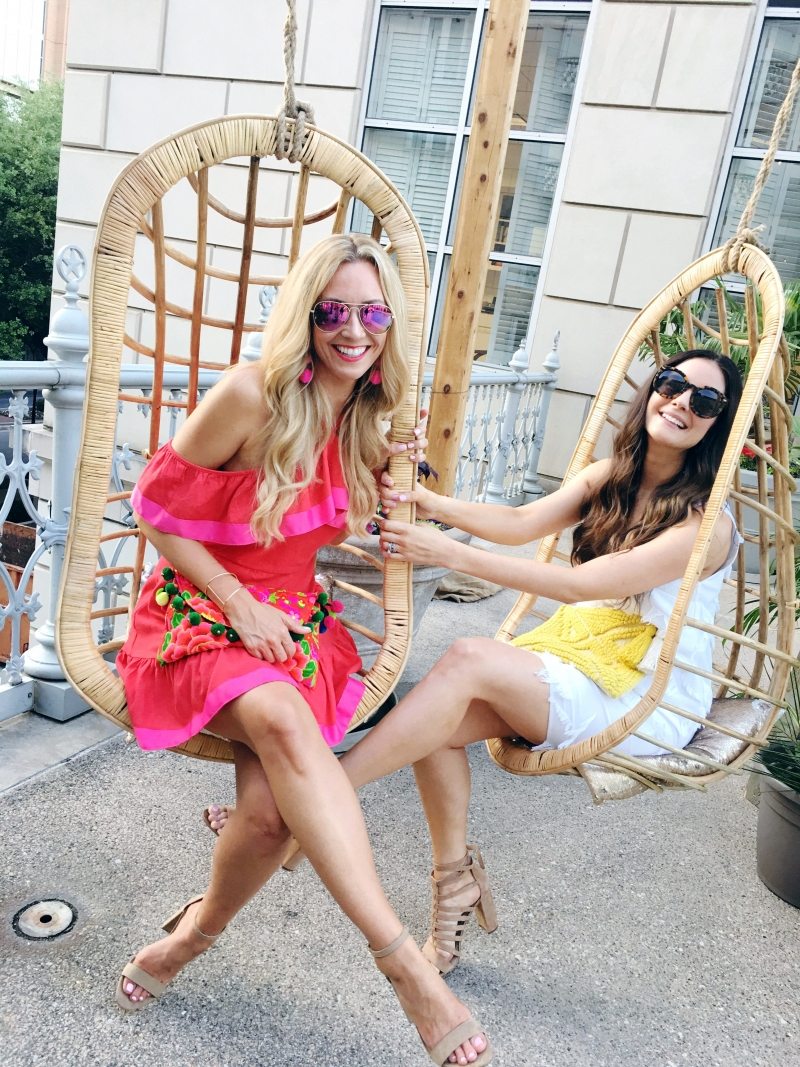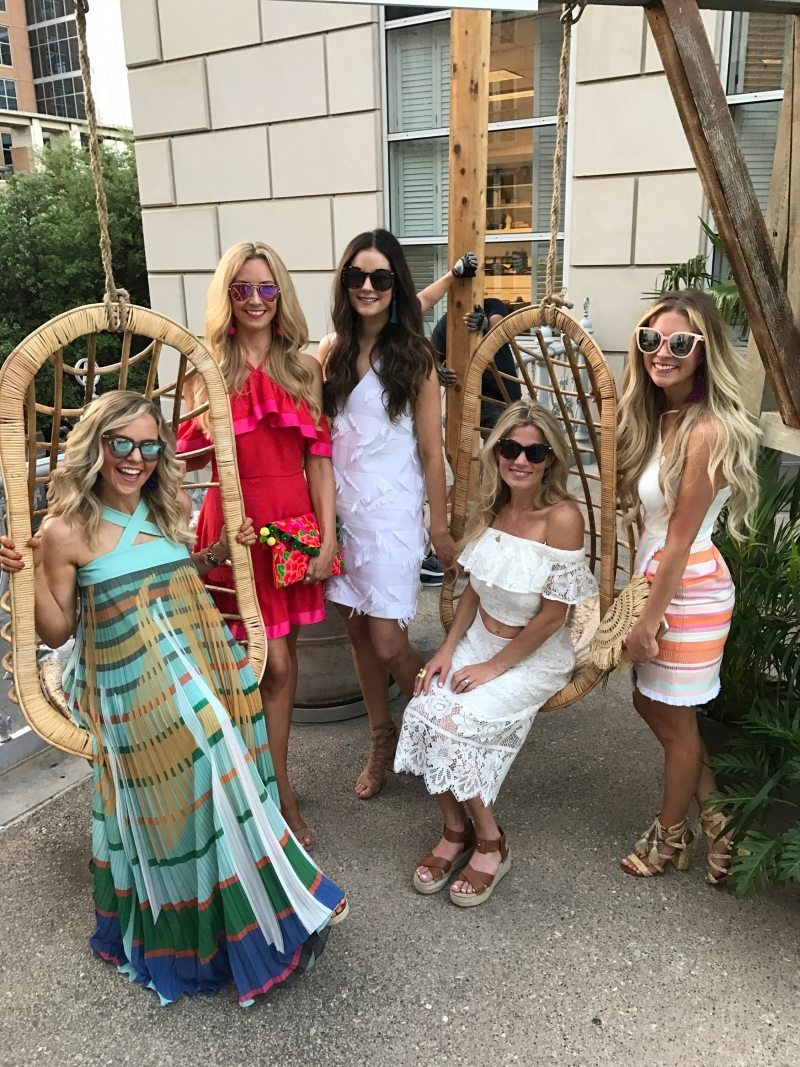 natasha's printed maxi dress  |  ashlee's straw clutch (I have this one too!)  |  ashlee's halter dress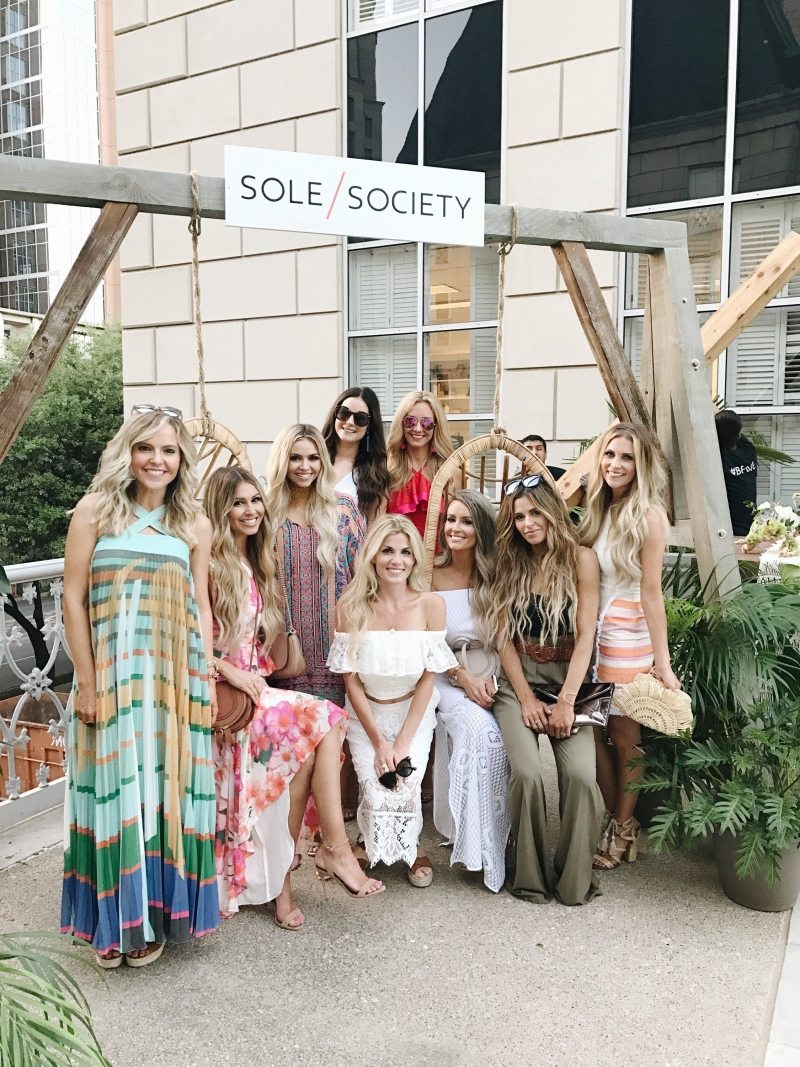 DAY 2 – BRAND MEETINGS, MAIN STAGE & COCKTAIL PARTY
The day started bright and early with main stage presentations at 9. We headed down at 8:30 to enjoy acai bowls and all the coffee for breakfast. The main stage sessions are focused on Rewardstyle's growth and to tell us what's next for RS and liketoknow.it. There are also some sessions focused on specific topics that are relevant to influencers and some brand presentations that focused on brand-building.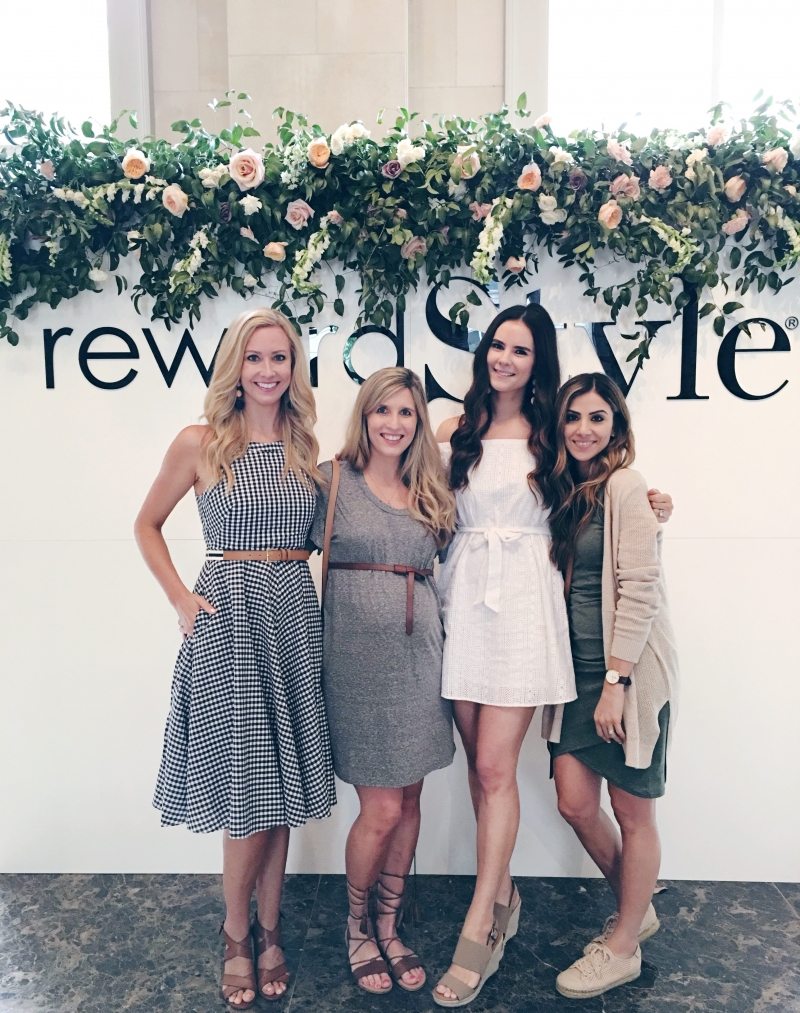 Sara  |  Lynzy |  my white dress (here too) |  Lauren
After the main stage event, we enjoyed a delicious picnic style lunch hosted by Banana Republic at Shake Shack. It was SO delicious – I had a burger, fries and cheese sauce. PTL for a blogger conference with REAL food! Banana Republic did an amazing job with the décor at the picnic — sunflowers and wildflowers made it feel like we were outside of the city.
I was so happy to finally meet my blogging mom crushes and friends Lauren and Lynzy! We got to spend quite a bit of time together during the conference and it totally felt like we've known eachother for years and this was just another girls weekend we were spending together. It just goes to show that these ladies are totally real online and what you see is what you get!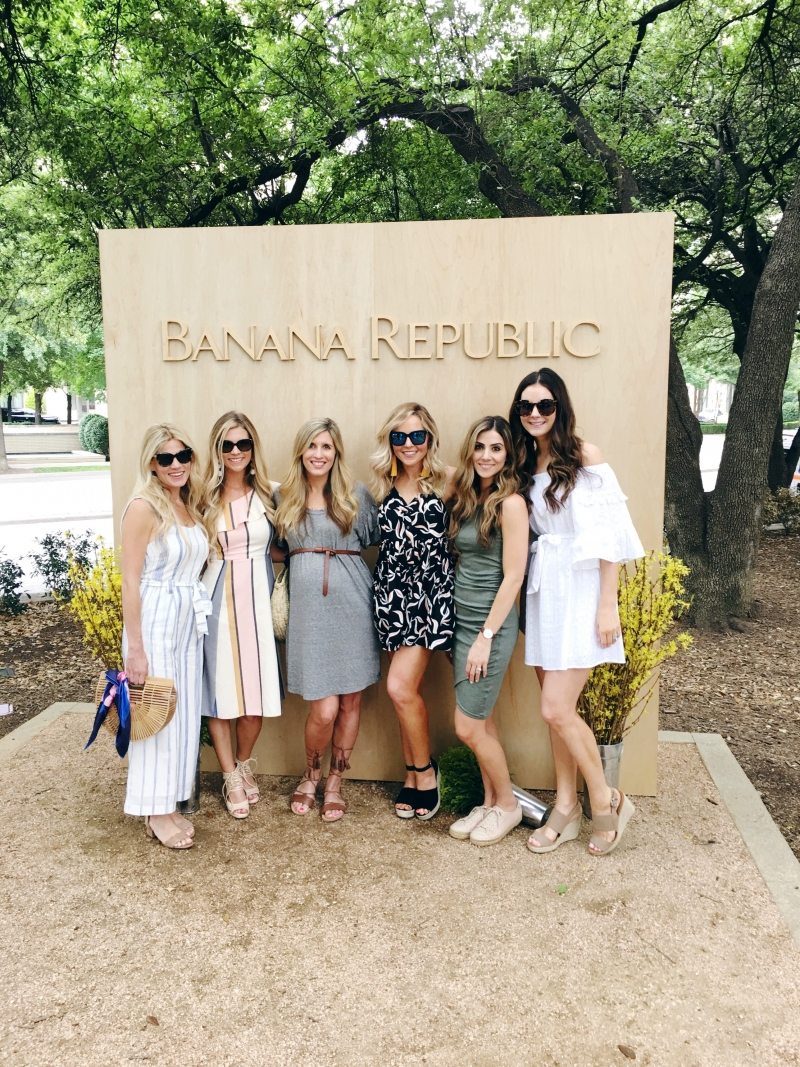 Liz, Ashlee, Lynzy, Natasha, Lauren and me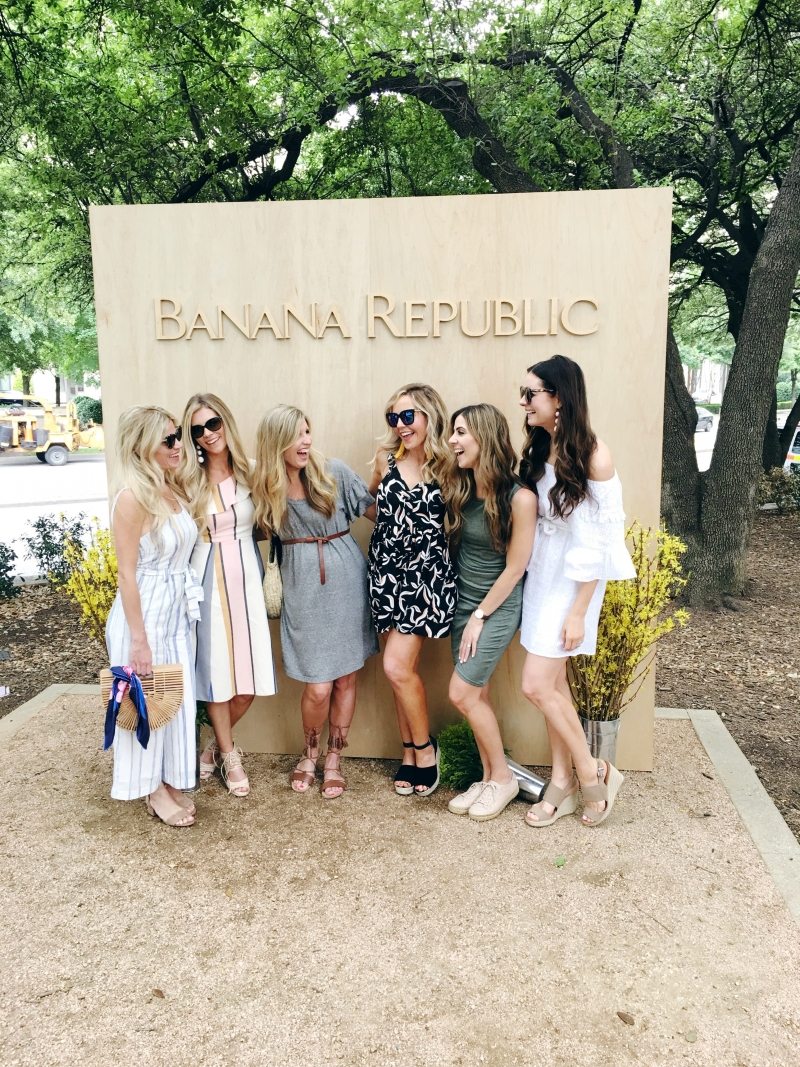 After lunch the day continued with private brand meetings and the networking hall where we get to see the latest collections from various brands and get samples to try them out.
Friday night we attended a cocktail party in the Hotel Crescent Court atrium, hosted by Bumble. I got to chat with so many ladies that evening and then a big group of us headed to 18th and Vine so that Lauren and Lynzy could experience delicious Texas BBQ. I also had the best Caesar salad of my life (along with delicious BBQ meat), so that was awesome. We didn't want the night to end, so we made our way to Moxie's which was right across from our hotel and had some more girl time!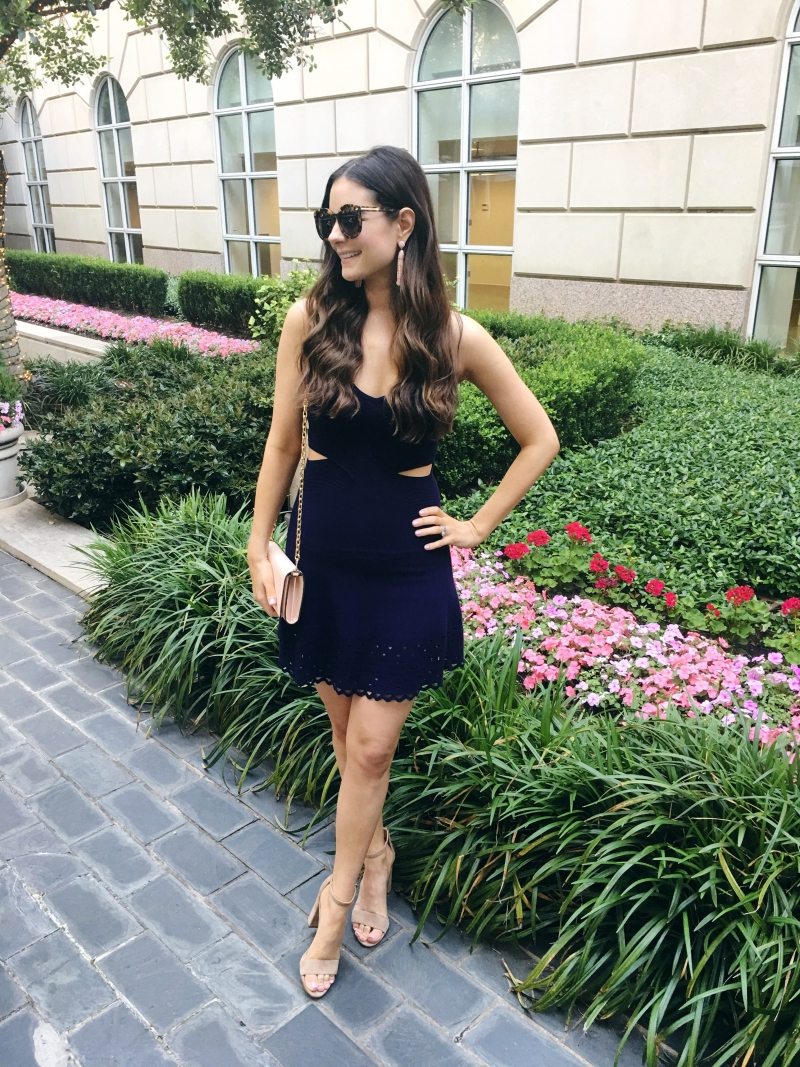 dress  |  shoes  |  earrings  | sunnies  |  clutch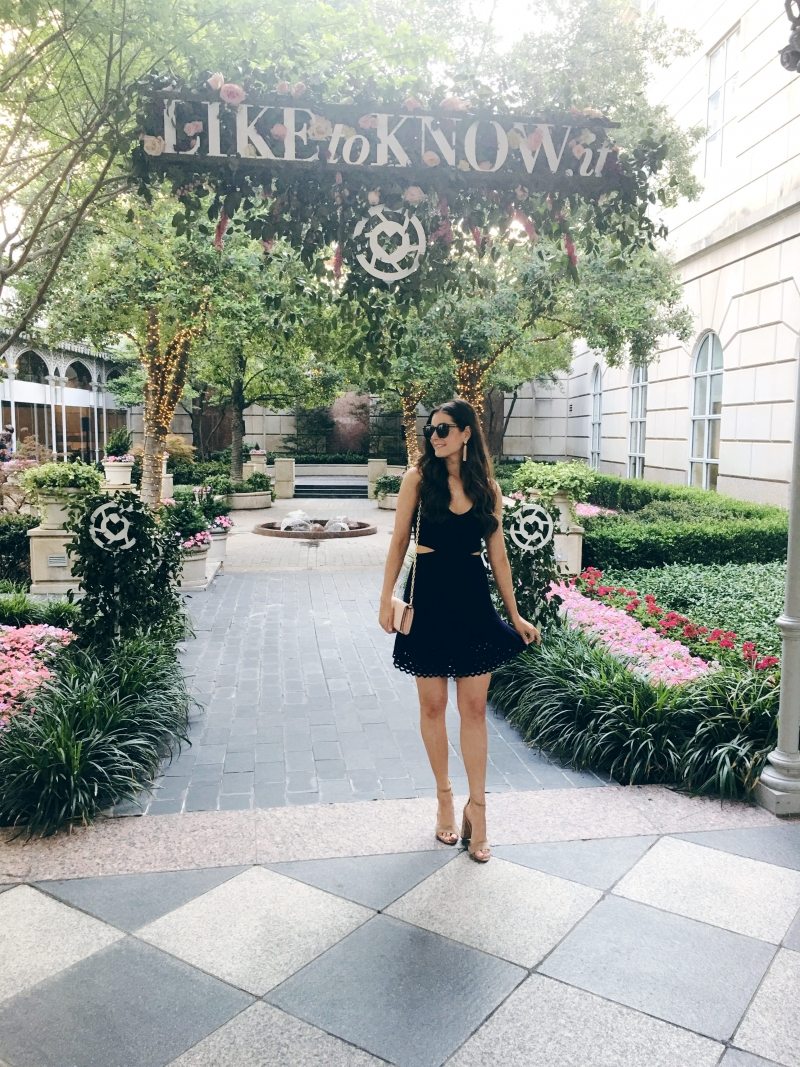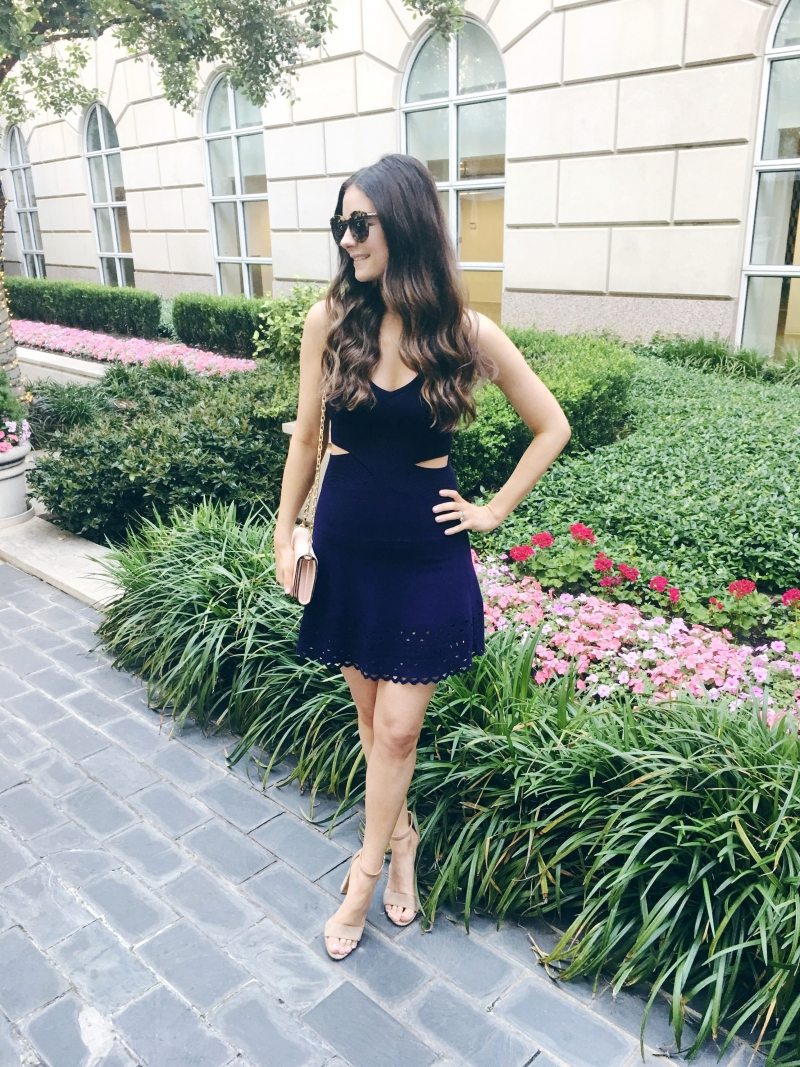 Isn't this Ramy Brook dress gorgeous?! I adore the cutouts and scalloping! The cocktail party was extra fun because I finally got to meet Rach! We both started our blogs pretty early on in the game and it has been amazing to watch her grow. We've kept in touch over the years but never met in person so it was wonderful to get the opportunity to chat for a bit.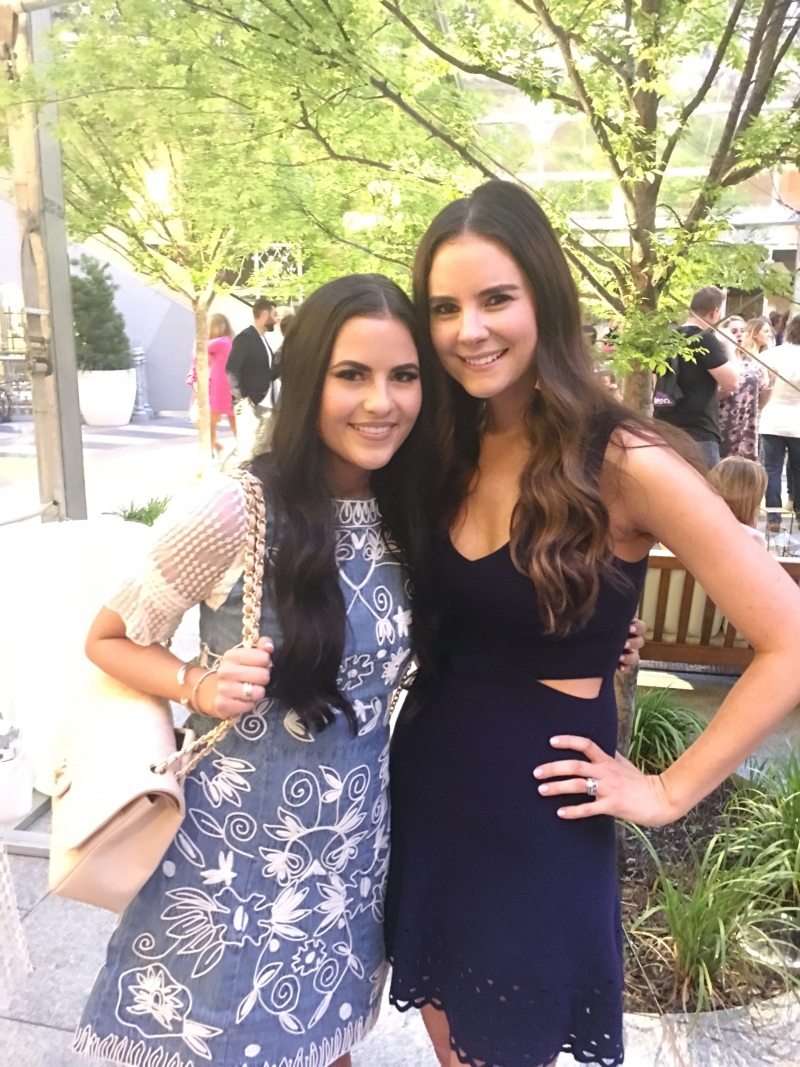 Day 3 – BRAND MEETINGS, CLASSROOM SESSIONS & BLACK TIE OPTIONAL PARTY
I had brand meetings at 9 in the morning, so I was down for breakfast at Nobu with Natasha by 8:30. We sat with Lindsey from Pink and Navy Stripes and Stephanie from The Style Bungalow (seriously my new girl crush) and enjoyed breakfast tacos and fruit. I had a couple of brand meetings that day and went between those and the networking hall before the garden party lunch hosted by TOPSHOP. It was seriously a stunning setup with so many flowers!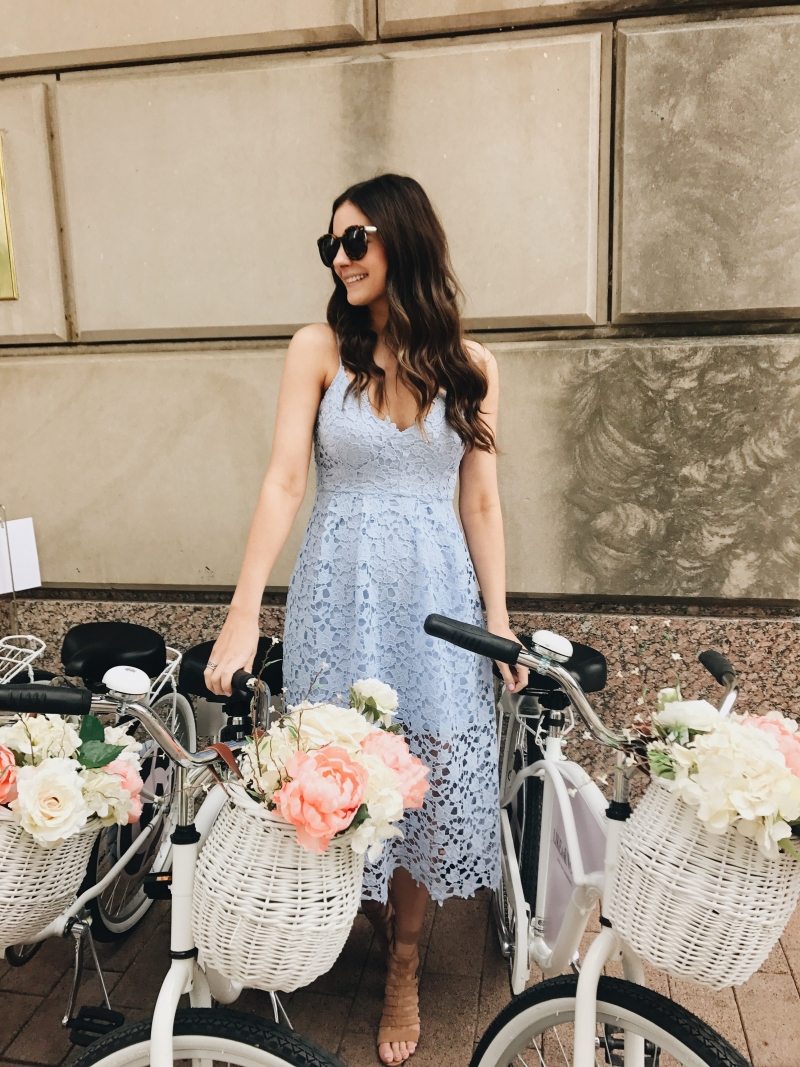 lace dress  |  my shoes  |  sunnies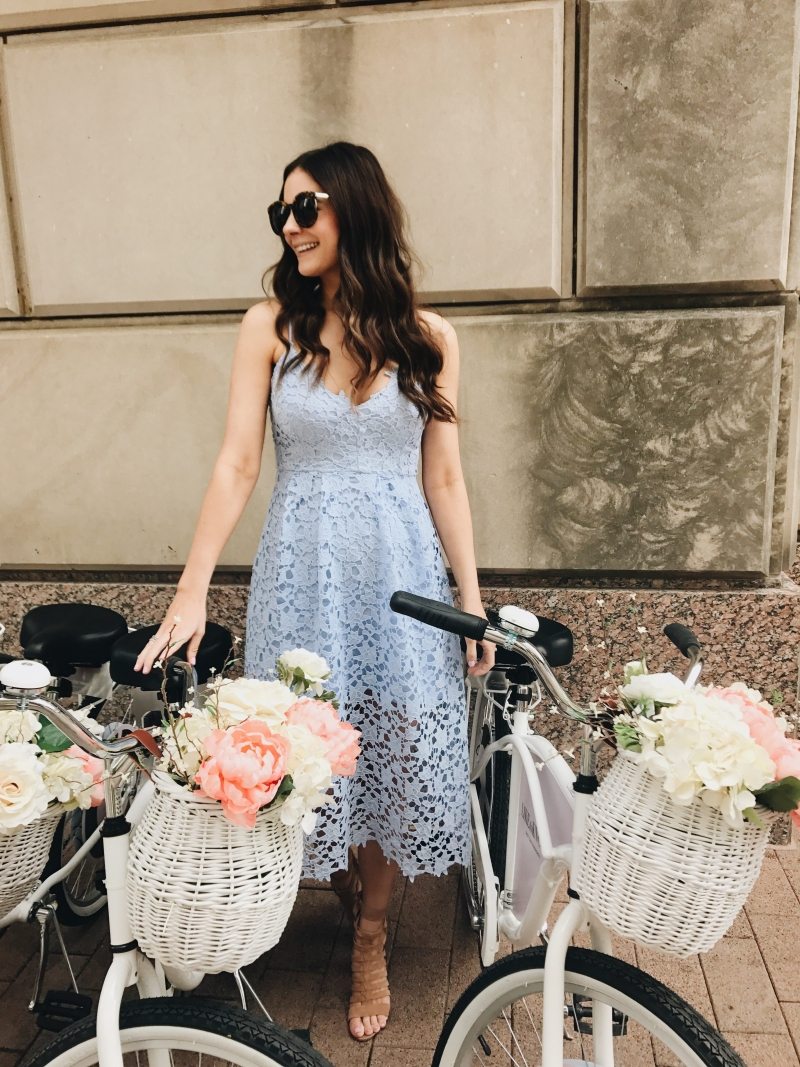 This lace dress is my new obsession! It also comes in white and black. It's a little lower cut than the dresses I usually wear but I think the fact that it's longer makes it look a little more balanced.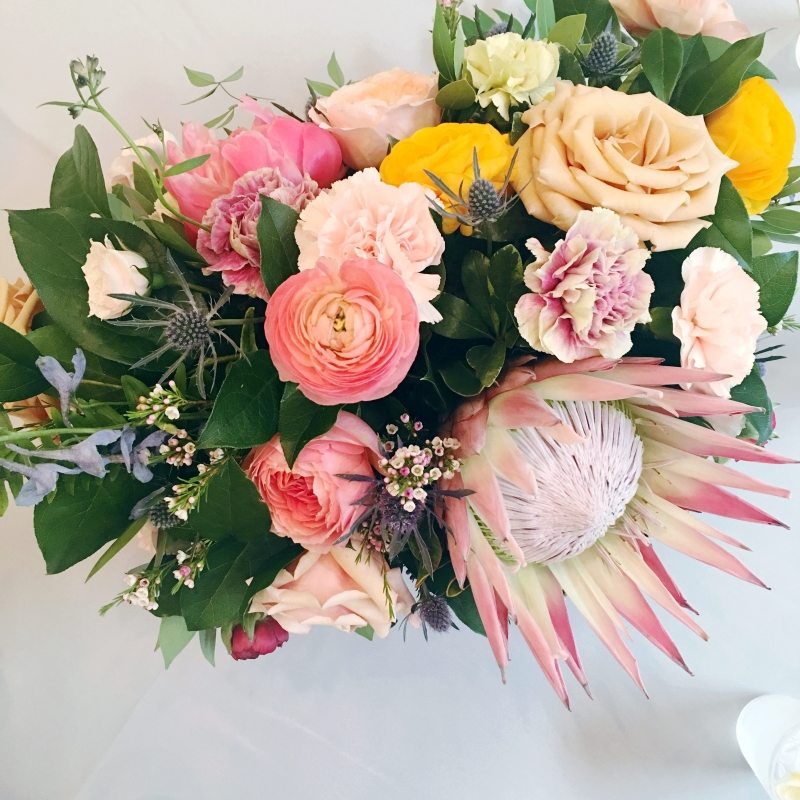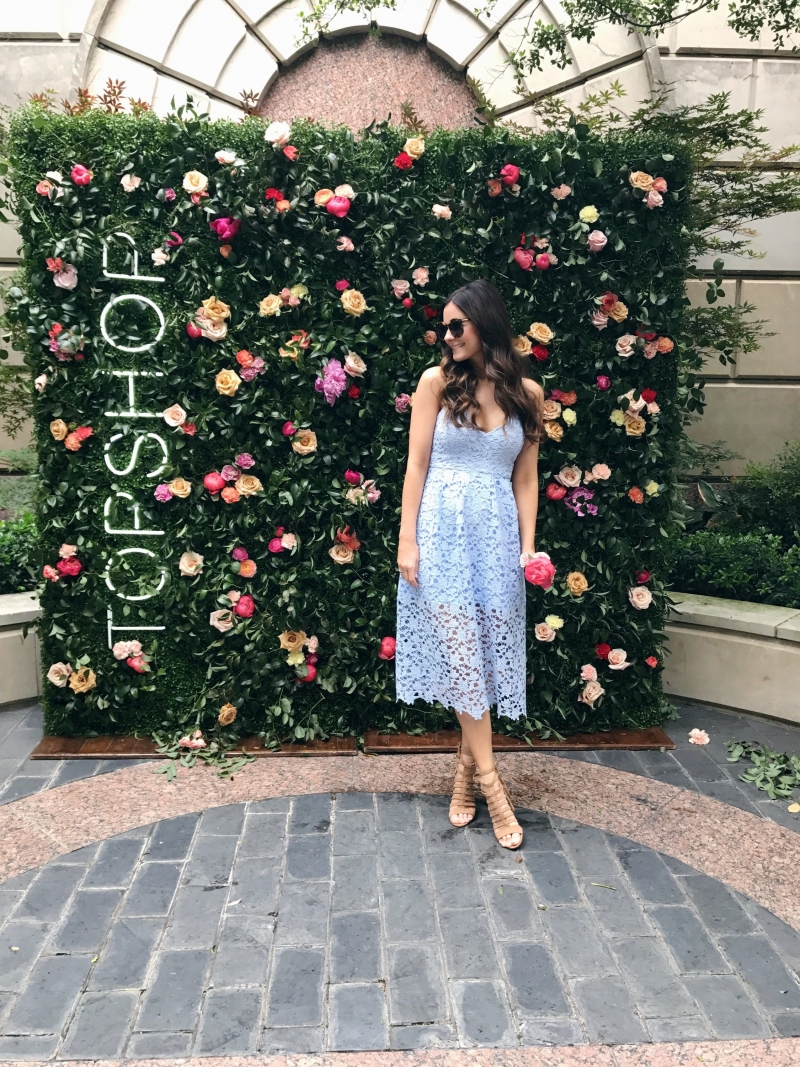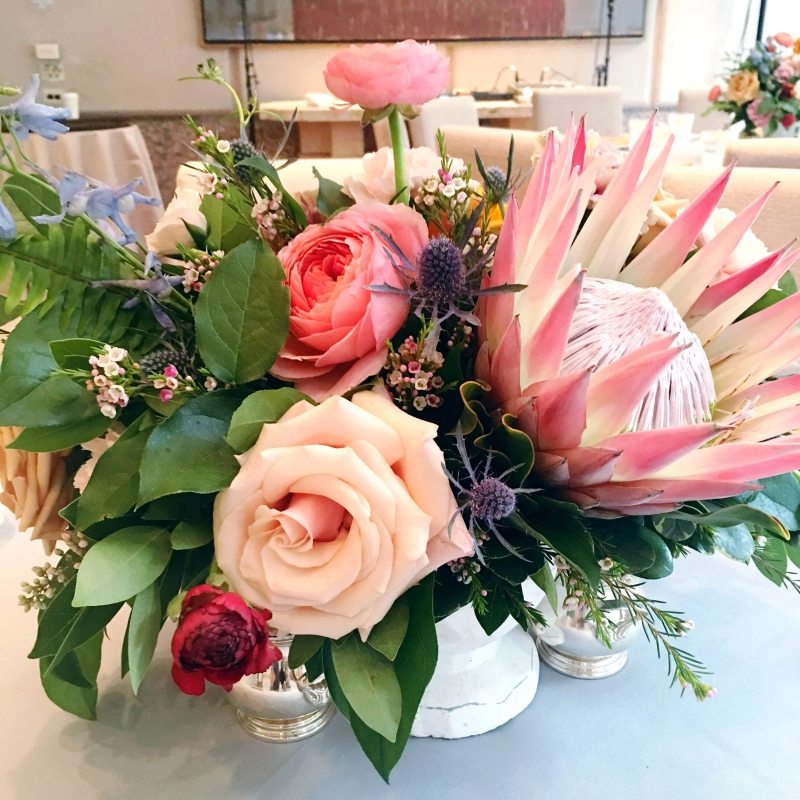 I had several classroom sessions later that afternoon including one on extending your brand into product lines featuring Rach Parcell as the speaker. It was really interesting to learn about how she built her clothing line and the behind-the-scenes factors you don't often think about when extending your brand into a business. She is truly a huge inspiration with how she has grown her brand over the last several years.
That night, we headed to Tangerine Salon to have our hair styled by Aveda stylists. Why is it that curls are always even more perfect when someone else does them?!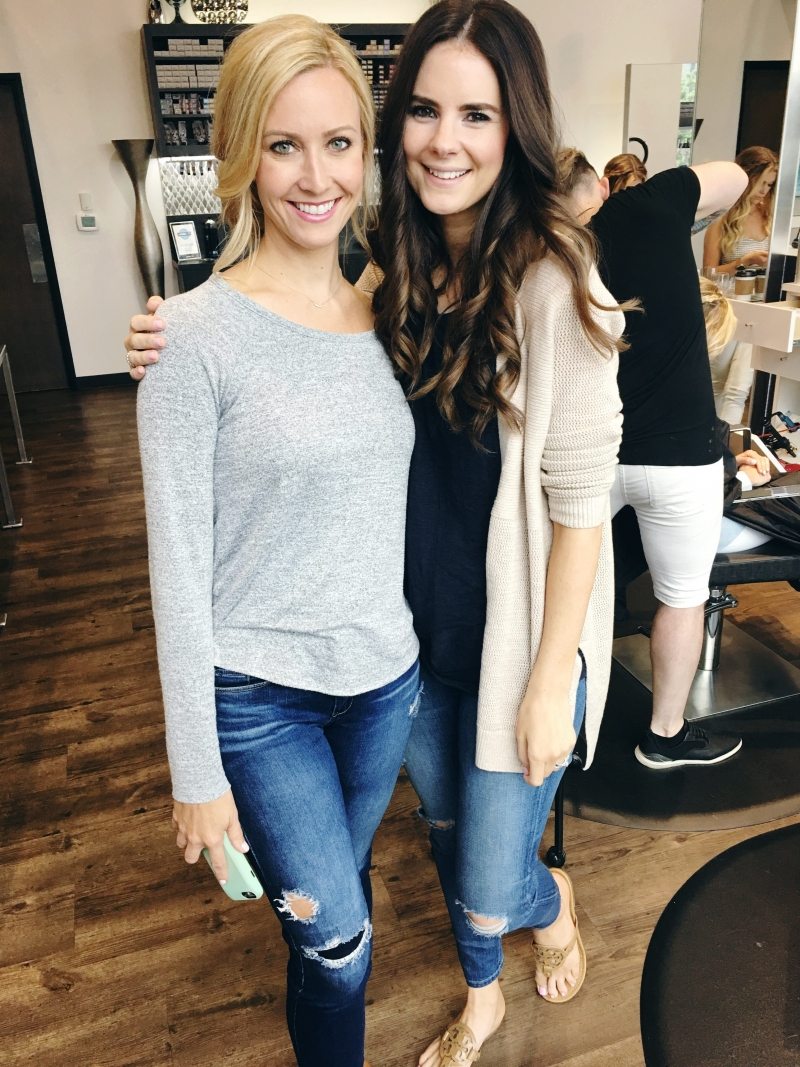 I feel the need to write this in all caps, because I was OBSESSED with my dress by Cynthia Rowley. Rent The Runway was kind enough to dress some of us ladies for the night and of the three styles I ordered, this one was the clear winner. Y'all it's so flattering and has pockets! My wedding gown had a ballgown skirt and pockets so it very much reminded me of that and I had a blast dancing the night away.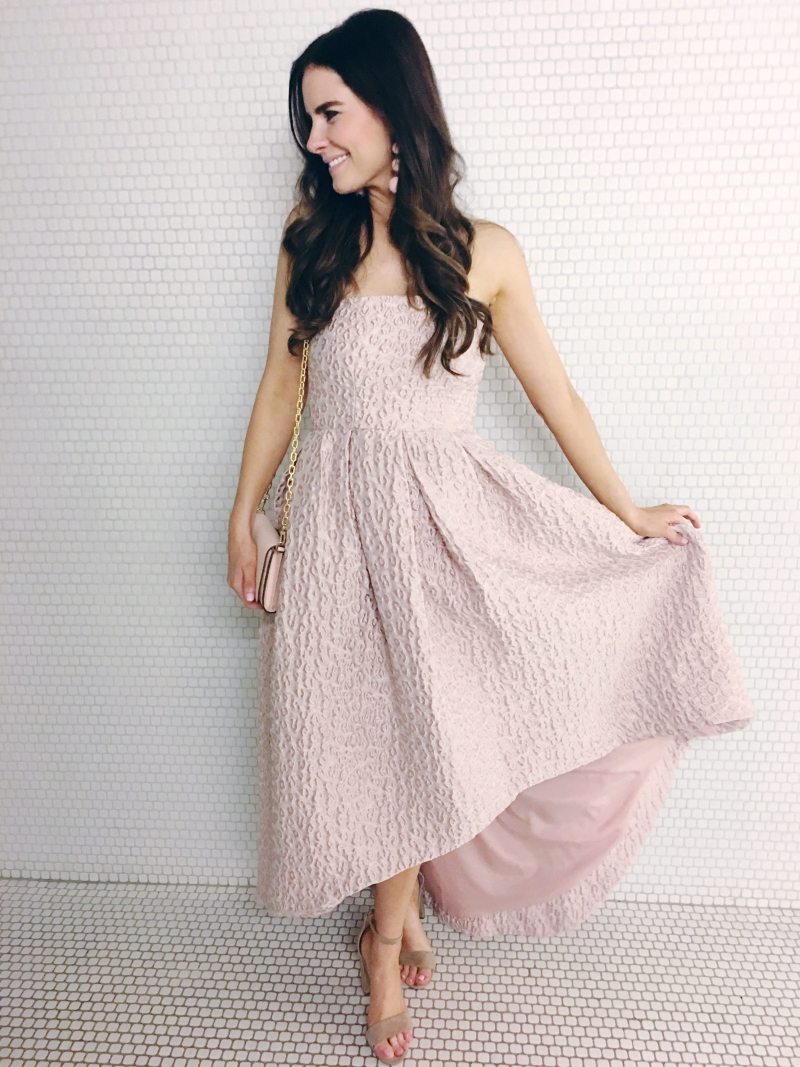 dress  | shoes | bag  |  earrings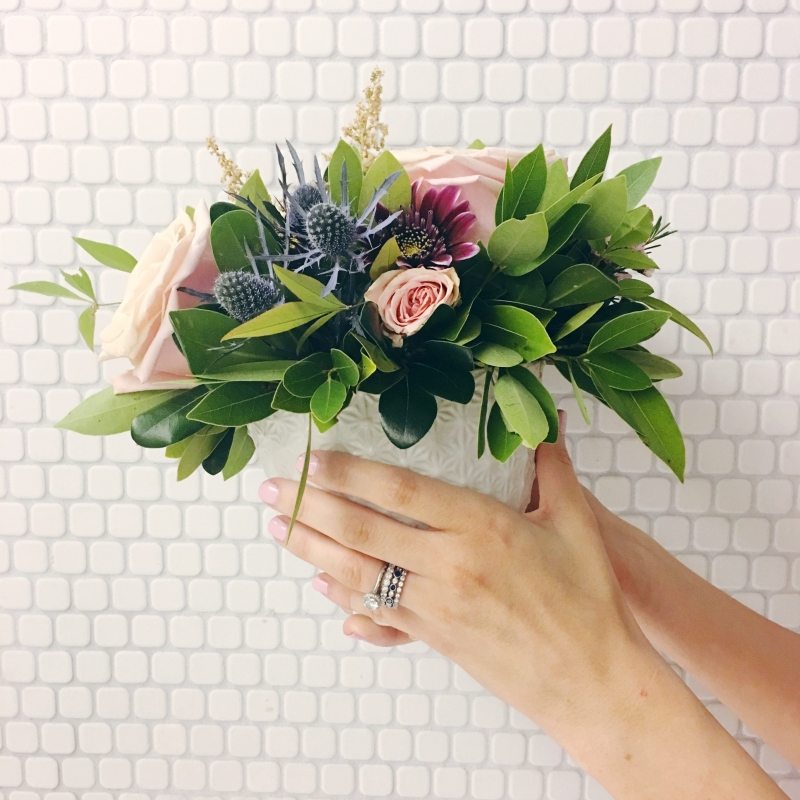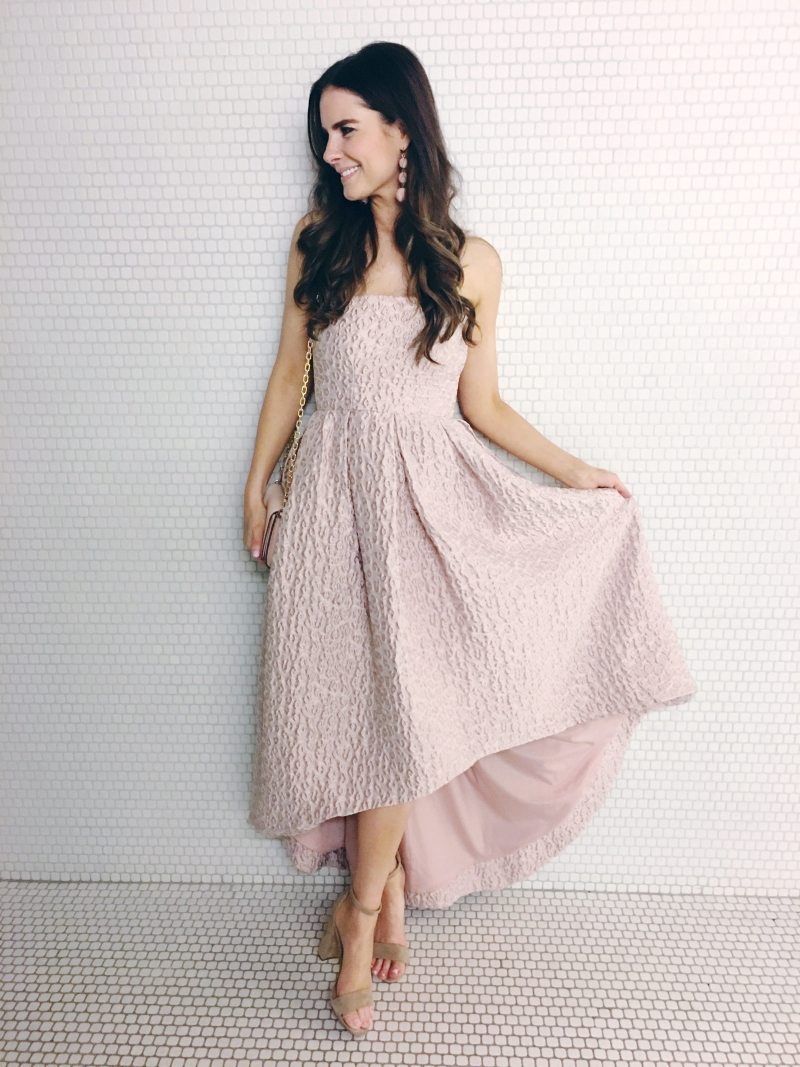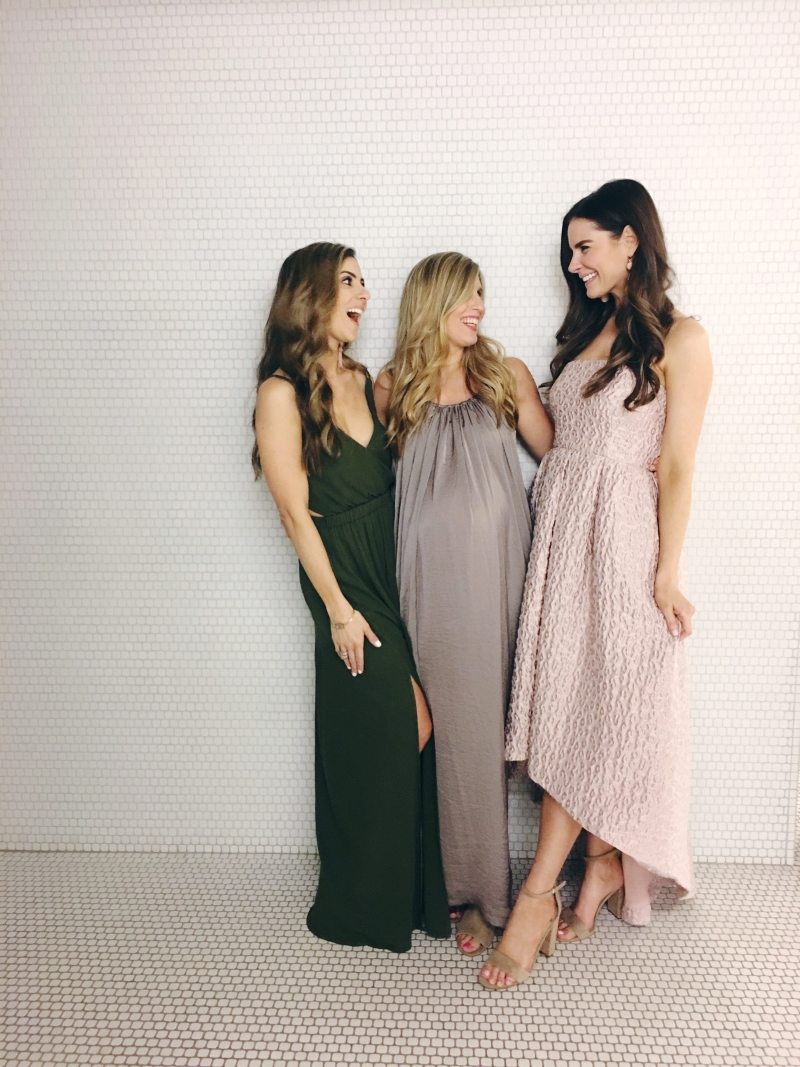 This party was way too fun and let's just say we danced until late night and the night ended with an Uber trip to the In-n-Out drive thru. It was delicious.
Also, I finally got to meet The Doubletake Girls who are the sweetest and prettiest gals. Seriously, check out their blog— you will LOVE it! I feel so lucky to have met so many incredible people.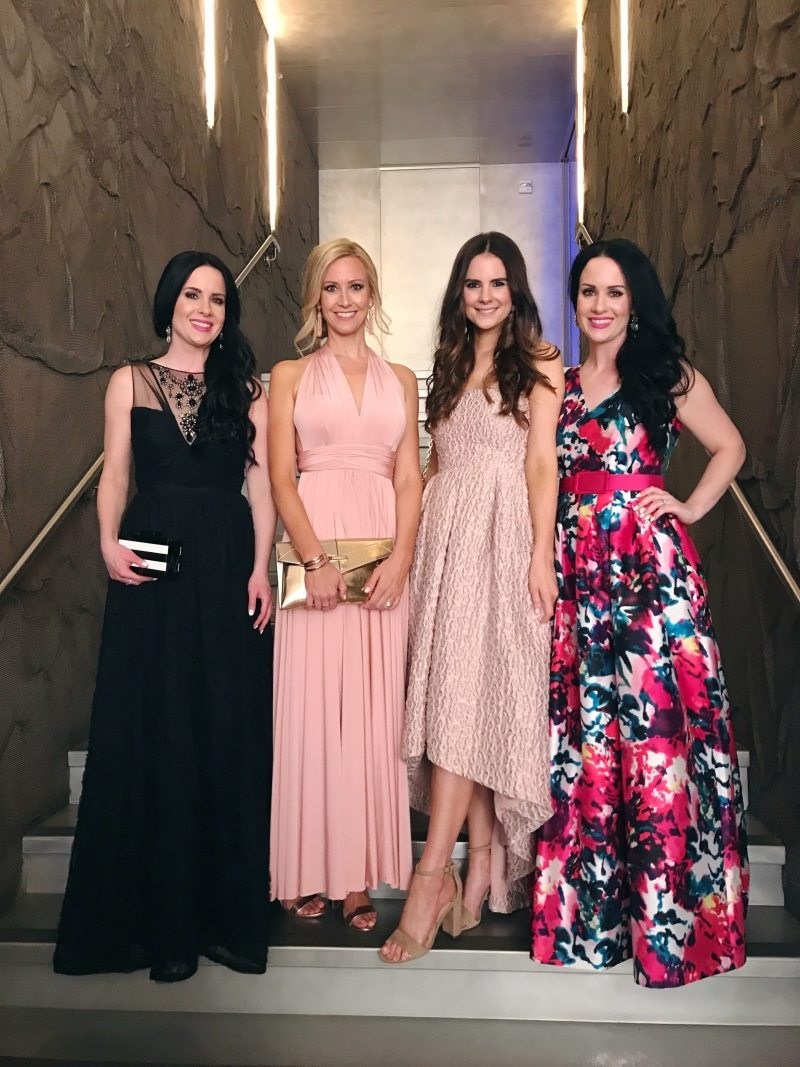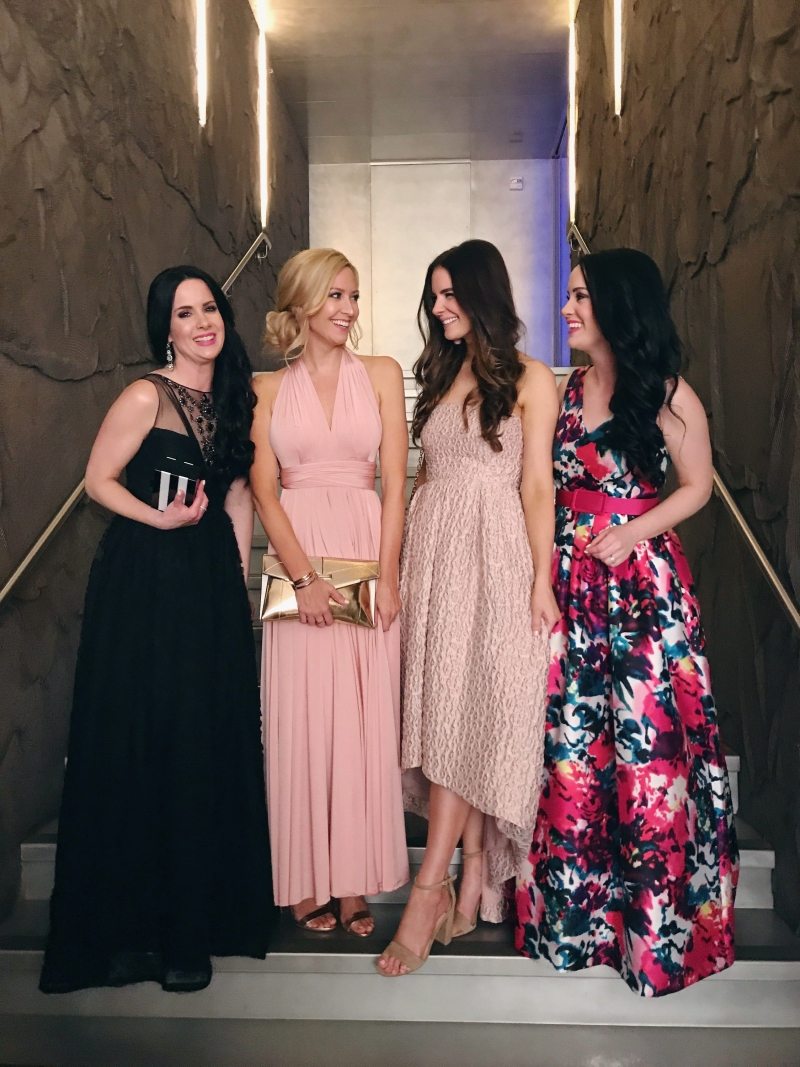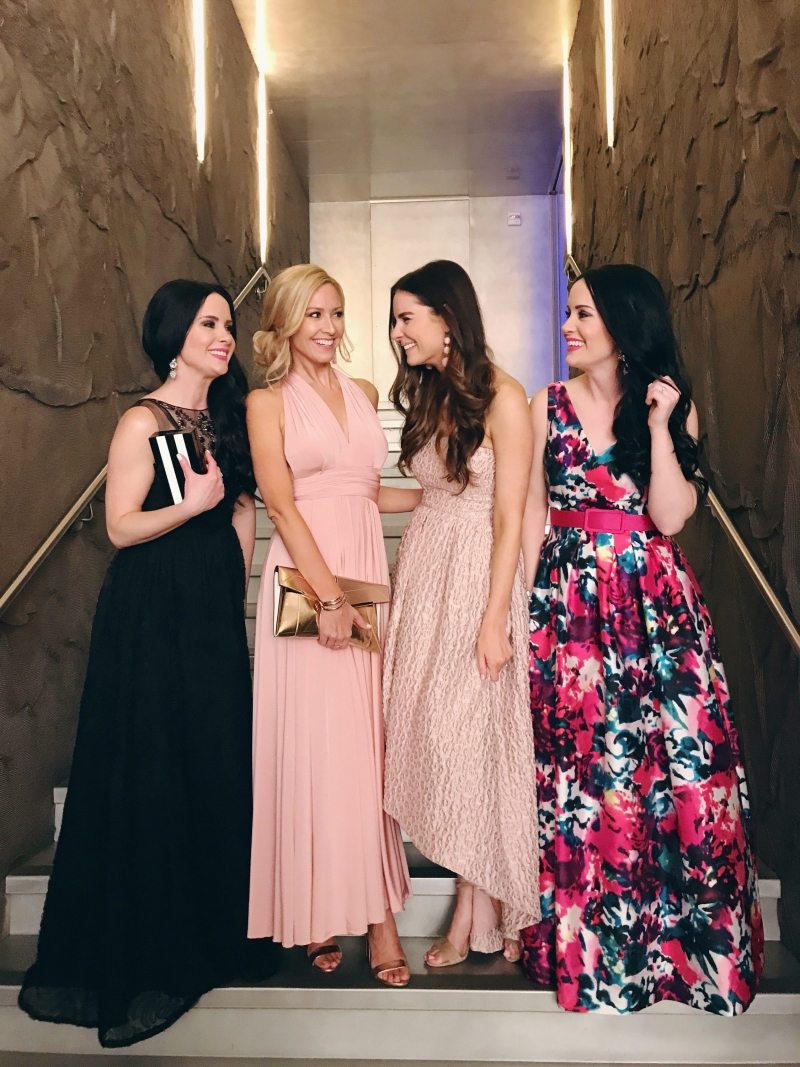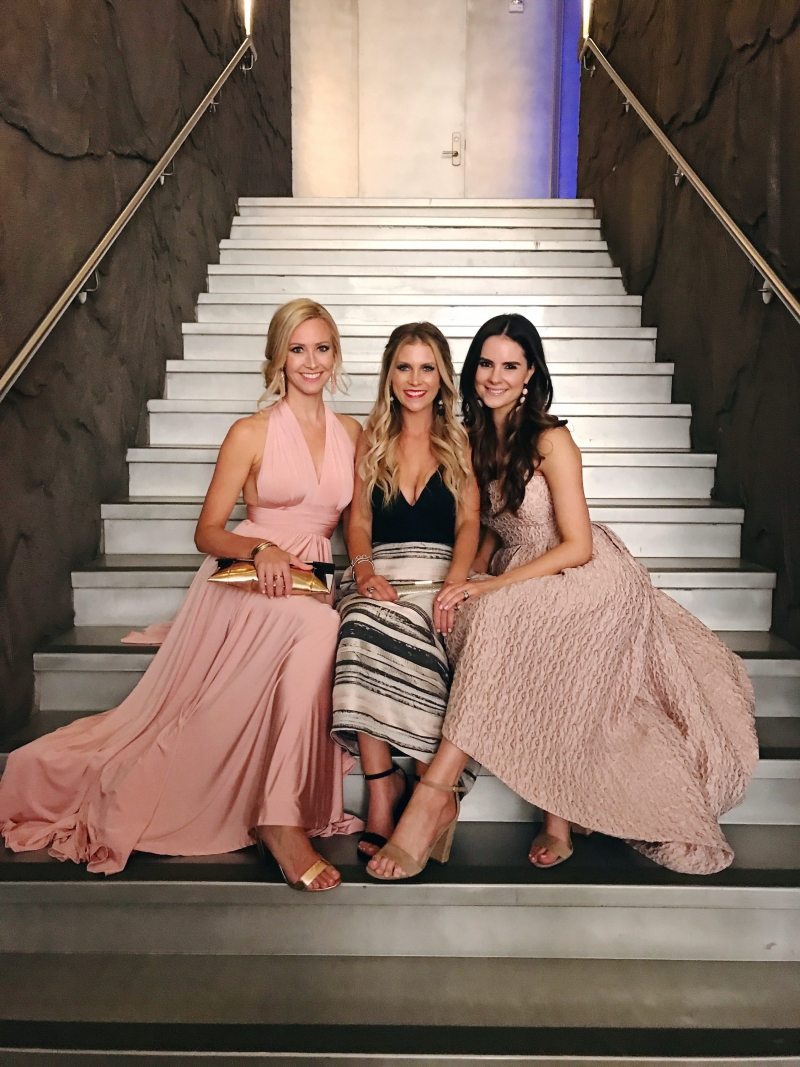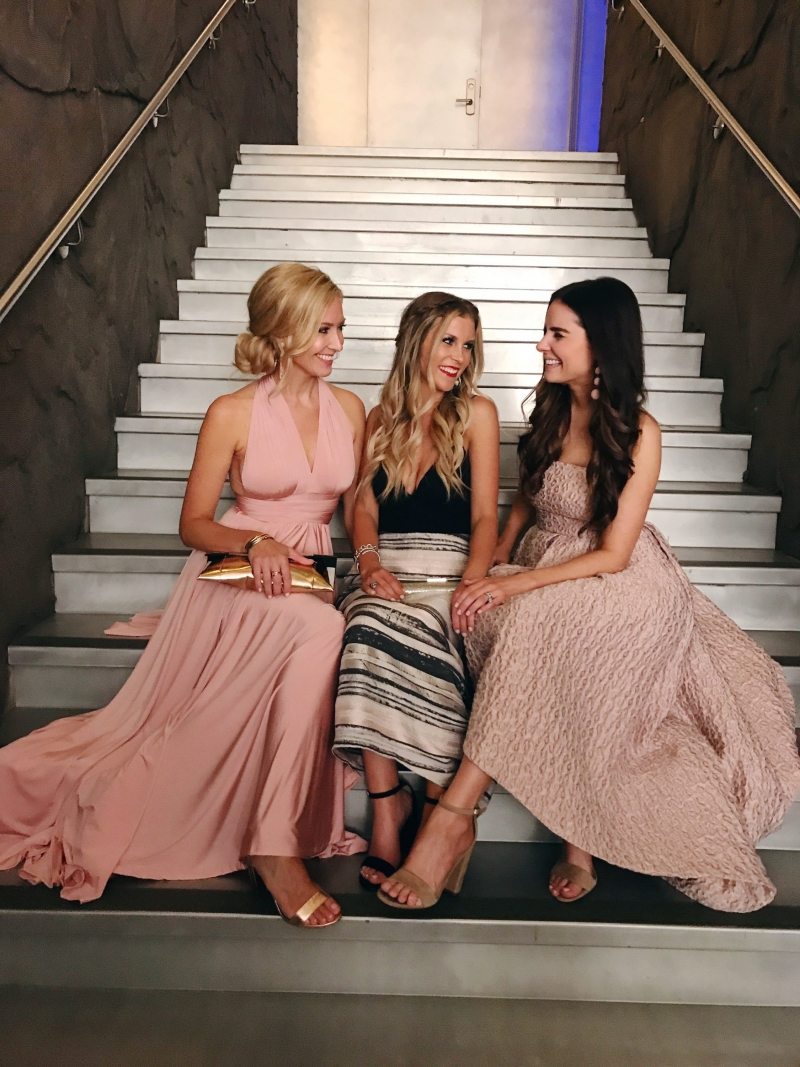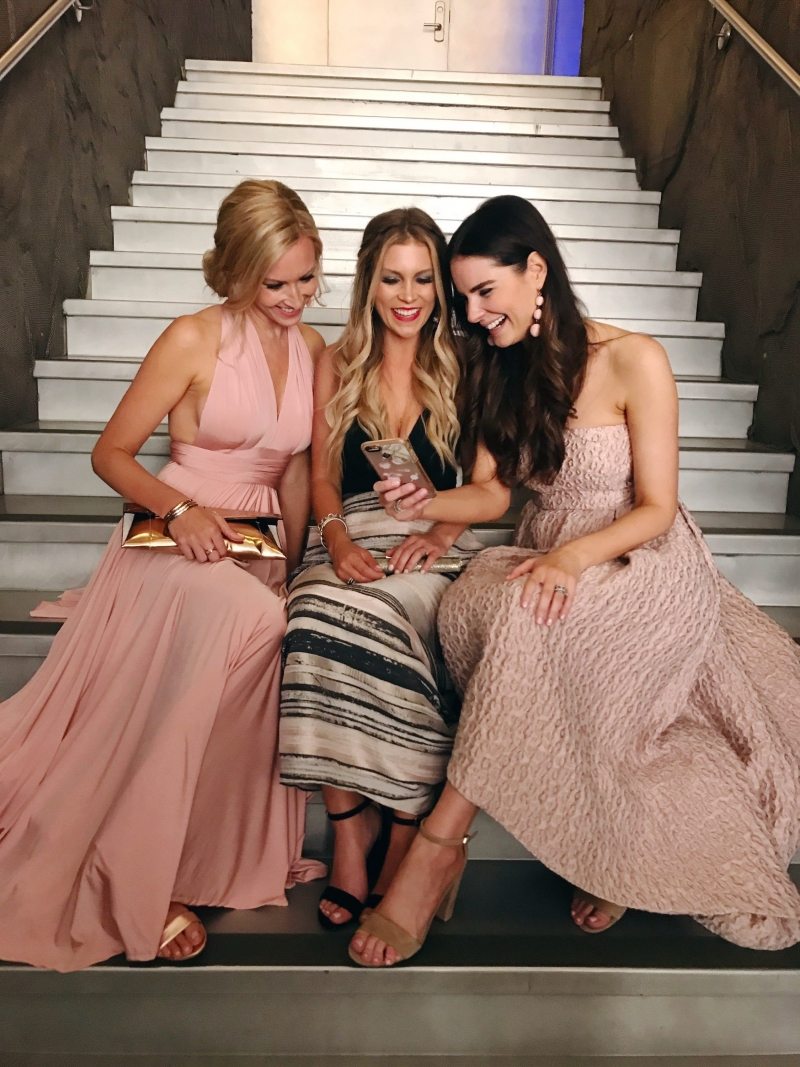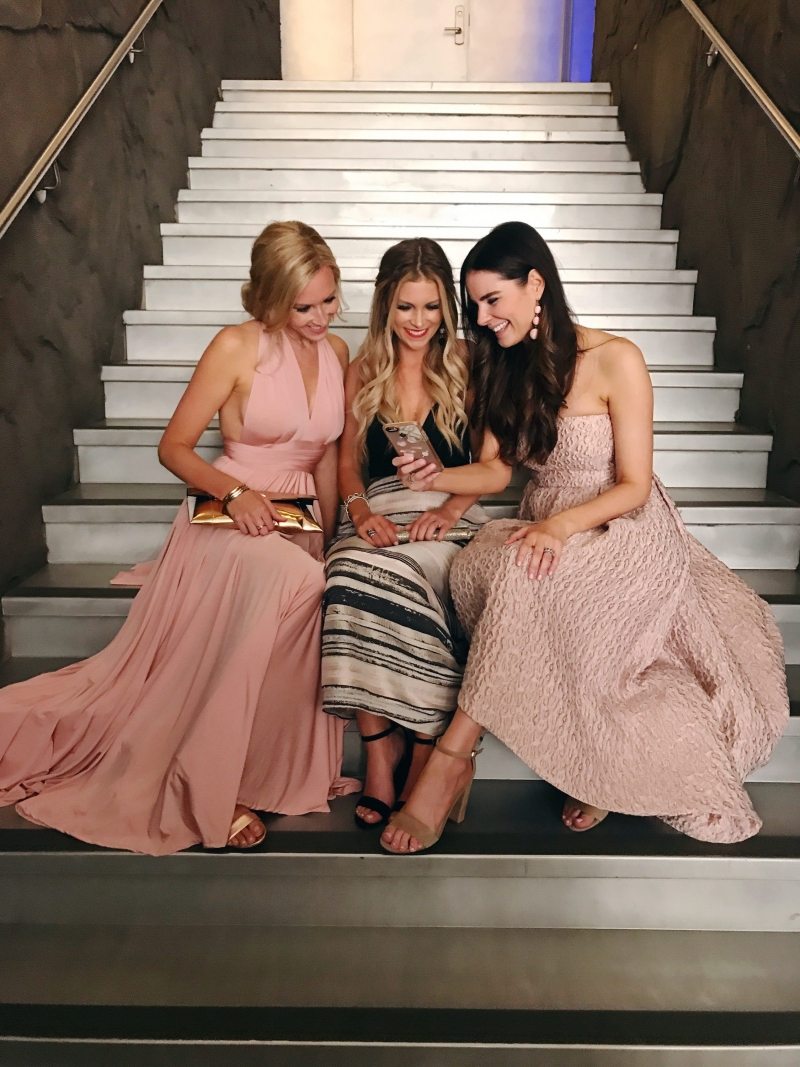 DAY 4: TRAVEL BACK TO HOUSTON
We didn't get to bed until past 2 on Saturday night so we slept in a bit on Sunday before packing up and heading home. Before we left Dallas, we visited the Liketoknow.it wall at The Standard Pour.
How amazing is this wall?! We couldn't resist shooting some photos!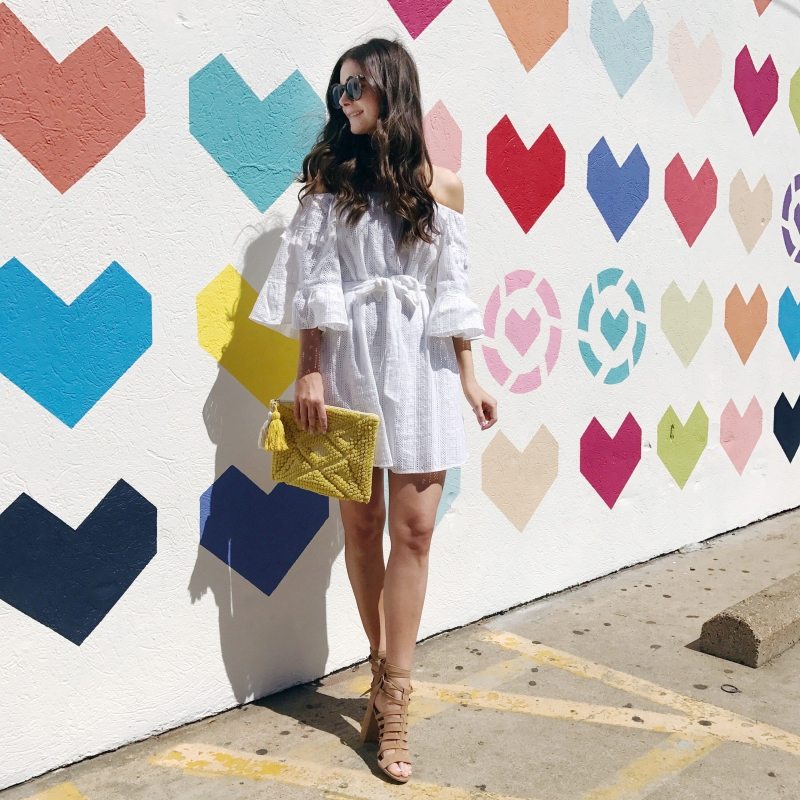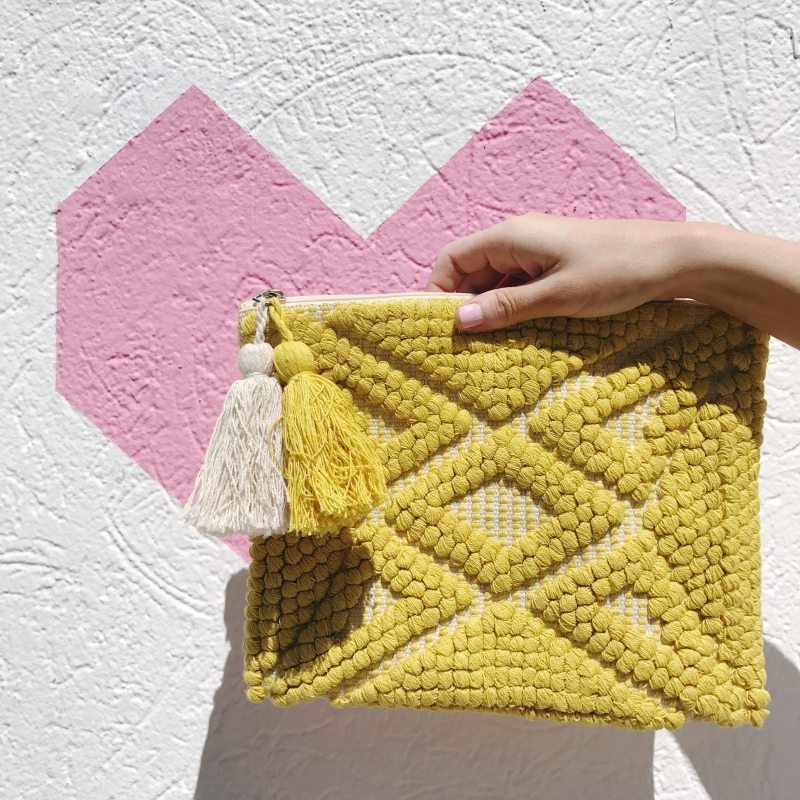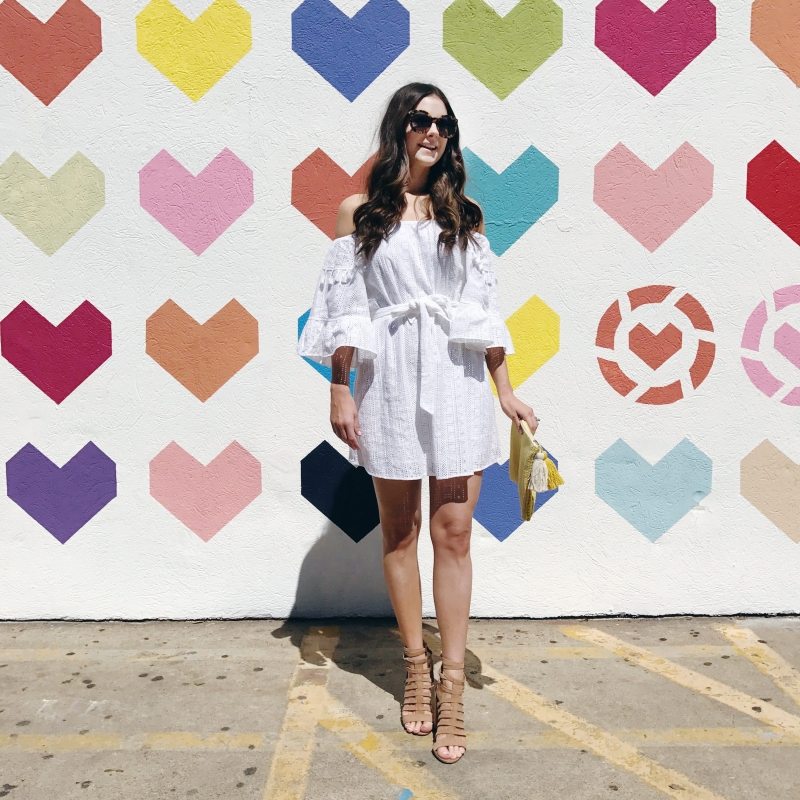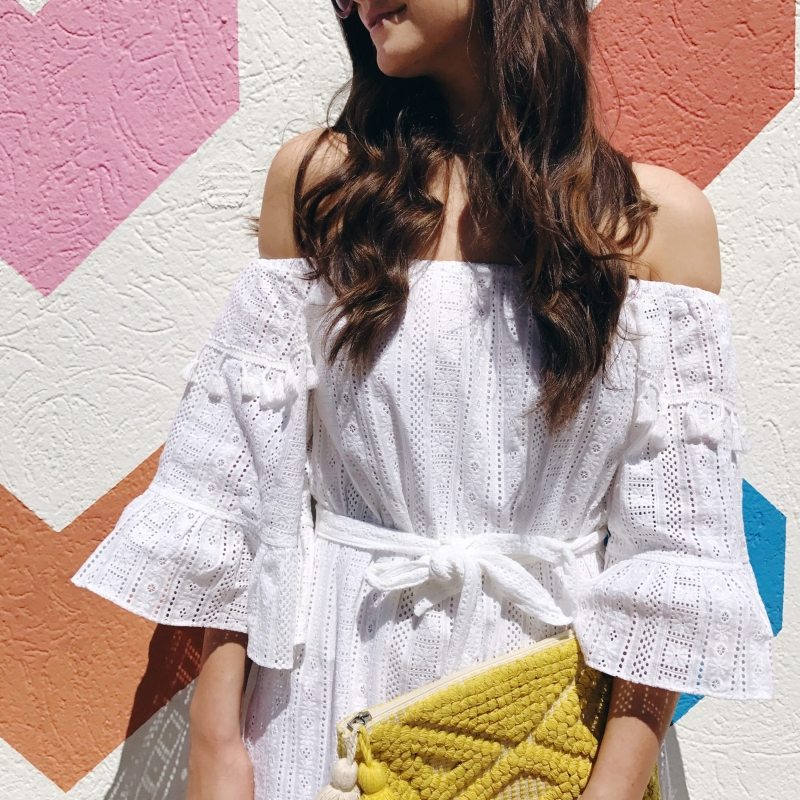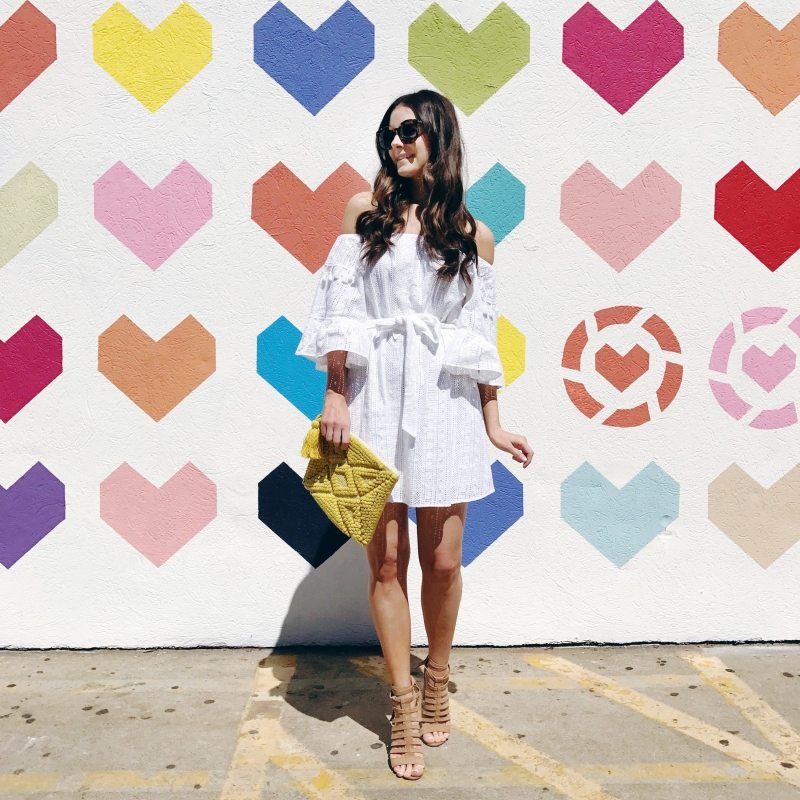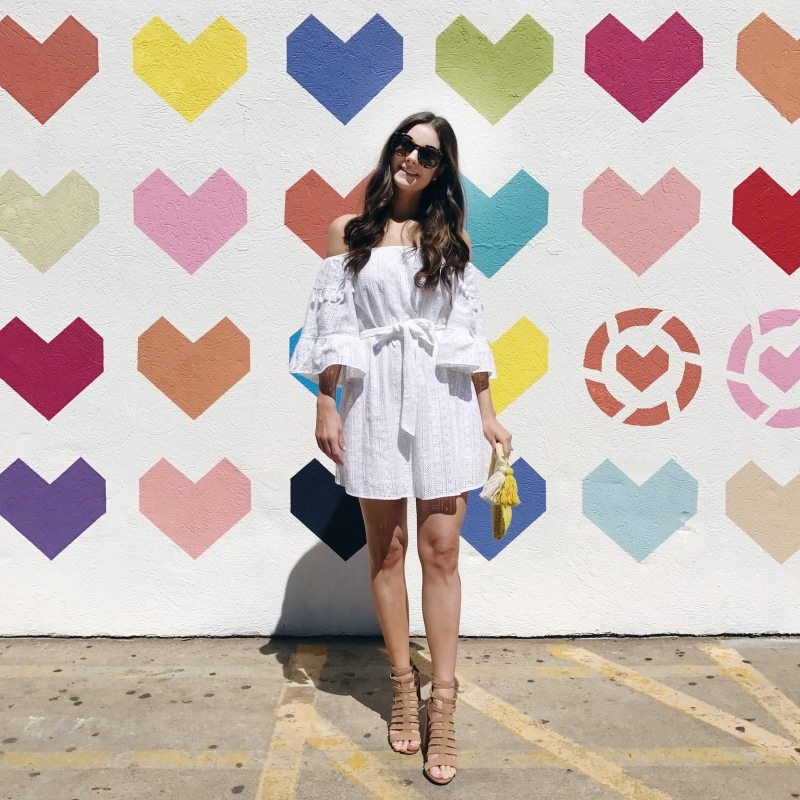 This weekend getaway was such a stress reliever and I had such an amazing time. Thank you to my awesome husband/super dad, Kevin, and thank you to all of you who come to this space. My blog means a lot to me, and as I've grown over the years, it has never once eluded me that you all are the reason for my success. I appreciate you all so much!