O N E
Did you notice something different?! Veronika's Blushing got a beautiful makeover by Gina at Bella Creative Studio and I couldn't be happier with the outcome. Every year I get the itch to update my blog and this year I was totally focused on optimizing my site. I didn't care about being fancy or trendy — I just want my content to be easy to read/interact with. Last week I talked about bringing my blog back to the good ol' blogger.com days, which means a simpler layout— no images, categories or moving sliders to scroll through.
I've had it designed so that each post shows one image and the "shop this post" feature so that you can shop the outfit right from the homepage, or you can click "view this post" to see more photos and read my comments on fit/sizing, etc. We still have a few tweaks to do tonight to fully finish the redesign and have all features in place, but we are close!
On the mobile version of my site, you'll see a "shop my looks" button right at the top of the page. If you're ready to shop my Instagram posts, you can click that button and be directed to a page to do just that. I've also included a search bar top, front and center, to make it easy to find the content you're looking for.
I really hope this new layout is as user-friendly as possible and will make my content easier to view. There's also a sign-up box in my right side bar, where, if you enter your email address, you will get an email every time I publish a new post. I sign up for these on all of my favorite blogs so that when life gets busy, I get a reminder to go and check out their blogs. I will also be creating a newsletter in the near future, and you can sign up for that at the bottom of my blog (scroll all the way down to the pink area) or via the pop-up that comes up after you've been on my blog for 60 seconds. Let me know what you think of the new layout!
T W O
Remember how I mentioned being sick last week? Well, things have gone majorly downhill. I started to lose my voice at the conference last week and when I got home, I started to have pretty violent coughing fits. I saw my doctor and was told it's viral and to take Robitussin. That did nothing for me so a  few days later they called in a prescription cough medicine. That medicine also didn't help whatsoever, so I saw my doctor again and she prescribed Cherratussin which is a cough medicine with codeine in it (and worked for me a couple of years ago when I had a similar cough). At this point, I had pulled my right side ribcage area so hard that I am pretty much in quite intense pain on and off all day (and night).
I tried to go to the gym on a day my rib pain wasn't as bad, but was only able to do things like squats and lunges since my trainer doesn't want to put any additional stress on my upper body. It has been hard to be out of my routine and feeling like I'm "starting all over again" when I had been so consistent. Plus, I need to work out to keep my anxiety at bay, so I really would love to feel well enough to be back into my normal routine. At this point, my pain is so consistent that I can't work out at all. On the plus side, I'm getting more sleep, which my body needs right now.
I hate to complain, but I also can't live my normal life, and it sucks. I've been to the doctor 3 times in 10 days. There are mornings I can't pick up Lincoln and pretty much every day I'm crippled over in pain every time I cough. I pray that I'm fully recovered when we head to Toronto later this month.
Yesterday I saw my doctor again since the narcotic cough suppressant wasn't working (I'm coughing the same amount, if not worse) so she put me on Z-pack and sent me for a chest X-ray. I got a call this morning that my chest x-ray was normal (hallelujah) and they're calling in steroids and a rescue inhaler for me now to speed up the healing process. I still don't have an official diagnosis, but hopefully these meds will help reduce the coughing spells and pain. Here's to hoping.
T H R E E
Y'all—I did it. 30 days with no added sugar! Of the 30 days, the only "cheats" I had were a few mimosas while I was at the conference and some raw local honey in my tea since I've been sick. Other than that it has been a month without cookies, cakes, desserts, candy, ice cream, flavored lattes, etc. I'm still in total shock that I did it. I thought for sure I would cave, but then eventually my insatiable desire for sweets diminished. I learned to have some fruit if I needed a sweet snack (and I didn't even OD on fruit like I thought I would). Spending time digesting after eating and sipping some hot tea allowed me to embrace feeling full instead of "needing" something sweet after my meal.
Going forward, I'm a little scared to fall back into bad habits, especially in Canada where Timbits will not be resisted and wine gums are plentiful. I'm going to see if I can learn to incorporate sweets back into my diet in a more balanced way. I truly believe that you only live once and ice cream and candy need to be part of my existence, but not to the extent they've been in the past. Now that I've done the challenge, I'm much more mindful about what I eat, so that's a great start. How did YOU do with this challenge?
F O U R
Okay guys, these shoes are everything. I told y'all I ordered them last week and they're here and they're incredible. They are so flattering and I wore them all day at work the other day and no blisters to speak of (yay!)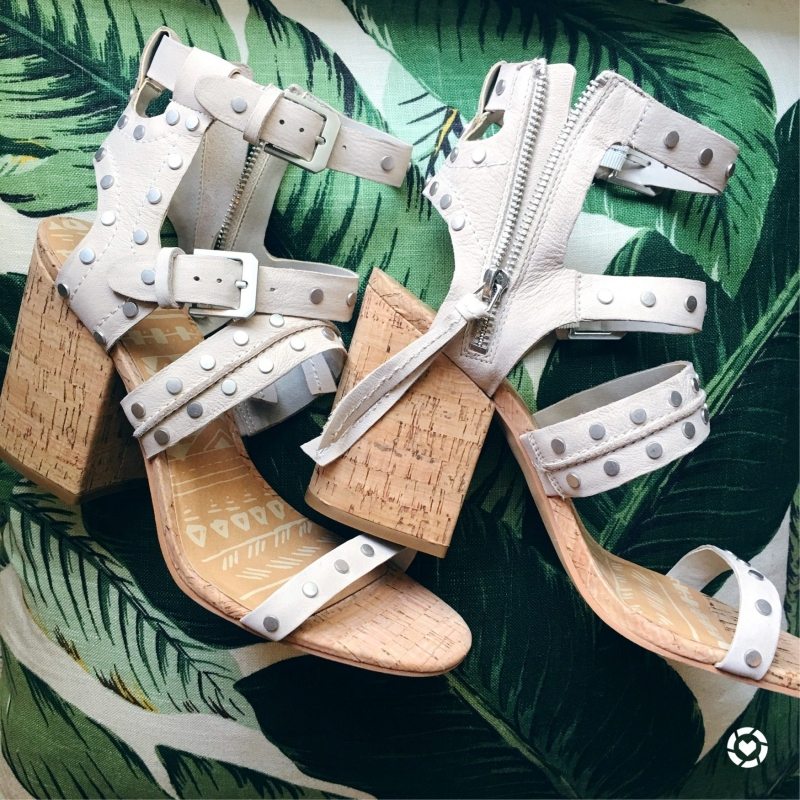 F I V E
Podcast recommendation time. I'll admit I've been a little sad since S-Town ended because nothing will ever compare, but I found a new podcast I love called "Not by Accident." It's about a woman, Sophie Harper, who at 38, chooses to have a baby and be a single mother via donor sperm. I'm on episode 8 right now. I love this podcast because it's real, honest, emotional…and relatable. I immediately connected with Sophie because even from a young age, I knew I wanted to be a mother. In fact, I always told myself, that no matter where my life's path takes me, I must be a mother. I don't know why I felt such a strong urge, but it has always been with me. So I can completely relate to her decision. I too, could see myself making that decision if I was in my later childbearing years, single, with a desperate desire to have my own child. I appreciate her openness when sharing her struggles and joys. I hope y'all like this one as much as I do!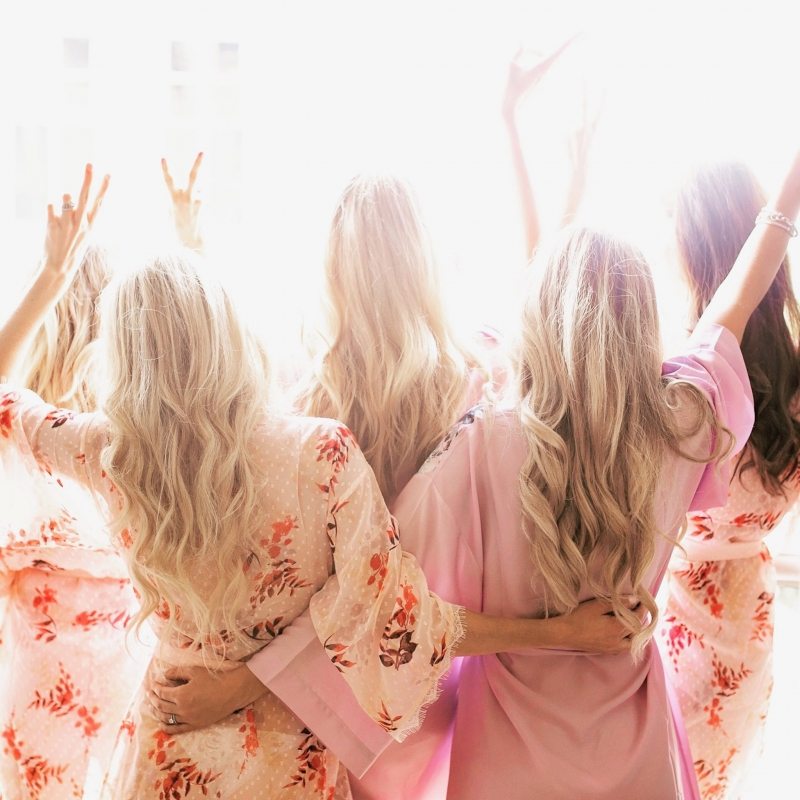 Have a GREAT weekend!
(Robes c/o Triumph, photo by Angie Garcia)