I'm SO excited for this post because I'm finally sharing my NEW hair curling routine so many of you have been asking about.
Seriously, where was this curling wand my whole life?
To rewind a bit, I've been using a curling iron with a clip for years and was really happy with those curls. I would often see women with more beachy/undone/mermaid waves and loved that style, but I could never figure out how to achieve that with my curling iron.
All of that changed when I got the T3 whirl trio interchangeable styling wand at Nordstrom. Nordstrom always has the best sales and promotions and T3 has a gift with purchase right now! My T3 volume rollers and beloved T3 hair dryer are also part of the promotion. 
I was SO intimidated to use a wand and YES, I definitely used the heat-resistant glove that comes with it the first few times I curled my hair until I got the hang of the technique. It was shockingly easy to use (in fact, it look me longer to get a good technique going with my last curling iron). It takes a little practice, but it's actually really easy and intuitive since you're essentially wrapping your hair around the wand.
I filmed a video to go with this post so that you could see how I style my hair with the wand. I thought it would be easier to show you how I do it versus just sharing photos since it can be a tricky skill to learn if you don't normally curl your hair. Check out the video for an in-depth review and tutorial!
One of the best things about this curling iron is how fast it is. I can usually get my entire head done in 5-7 minutes tops. It heats up in about 30 seconds and is hot and ready to go. You don't have to hold it on your hair very long to get a nice, formed curl that will hold its shape.
 I hope my video tutorial helped you feel more confident about trying a curling wand! I think the T3 curling wand is a very worthwhile investment and with its interchangeable wands, you're really maximizing your styling options. I mentioned in the video that I've used the larger barrel for when I want a polished blowout look versus the beachy waves I usually wear. It's the perfect size to add shape to your hair really quickly and makes it look the way your hair does when you get a professional blowout— smooth and with a little more bend and shape than you'd get if you straightened it yourself.
I think these photos speak for themselves as to why I'm obsessed with this curling wand! It gives you the most perfect waves — a little undone, but defined and full of body.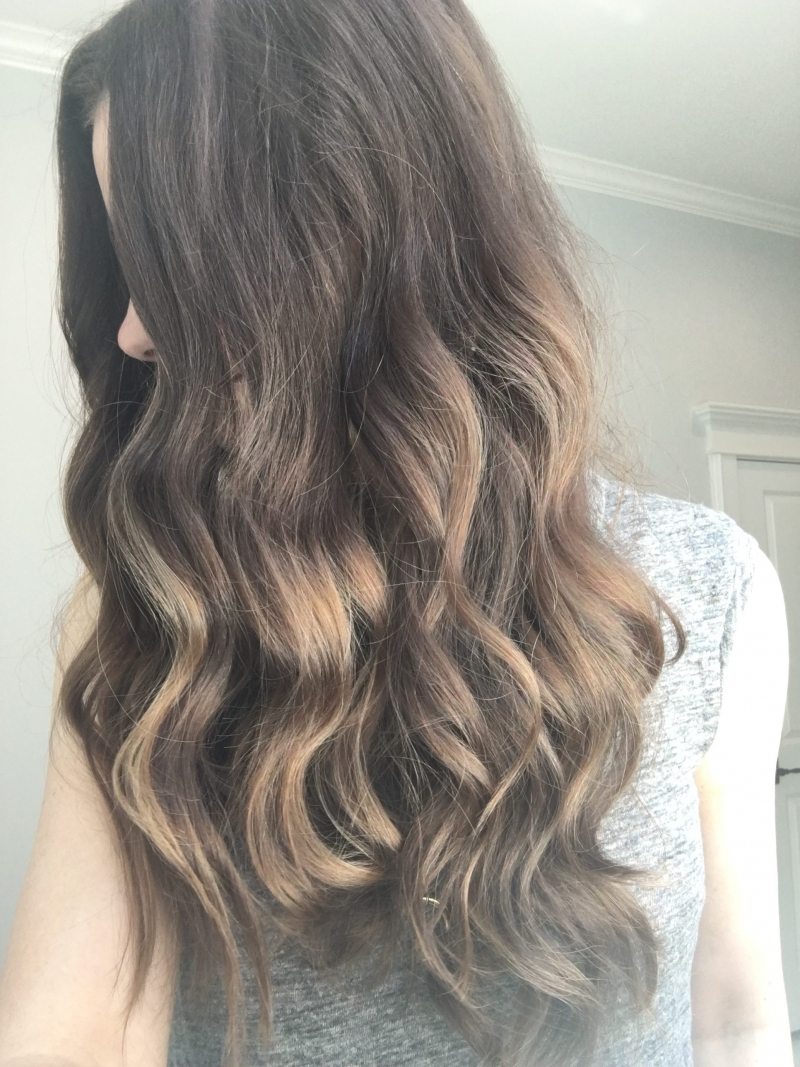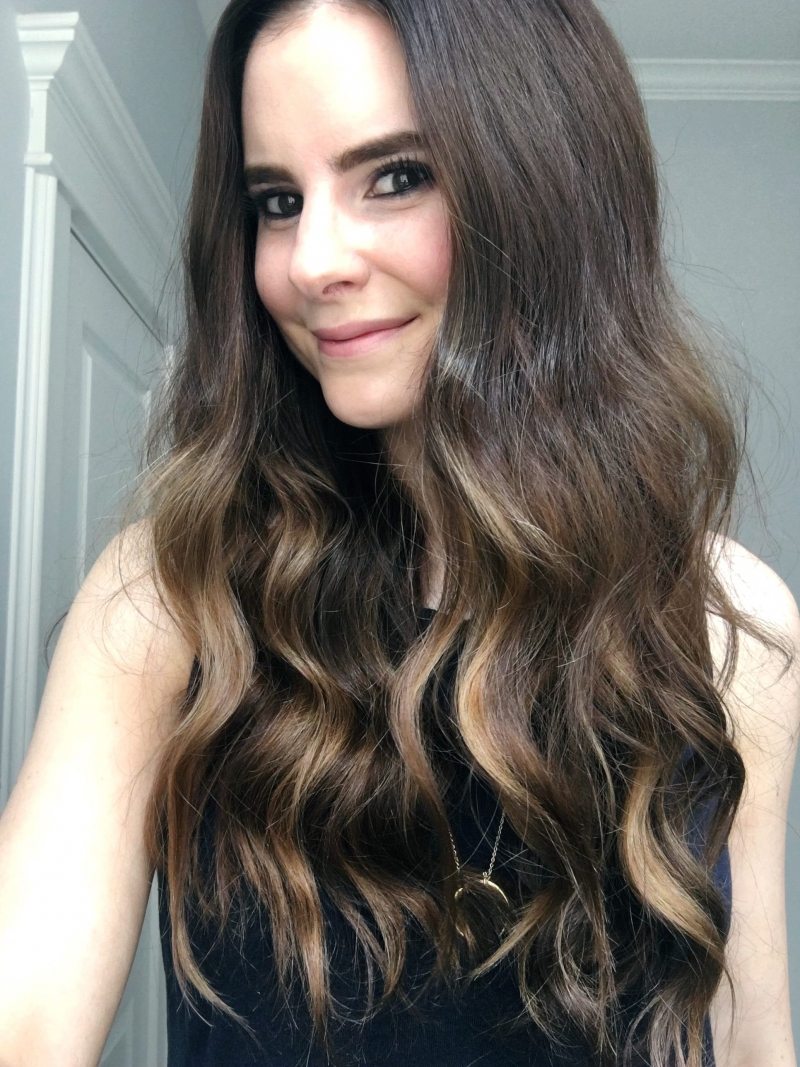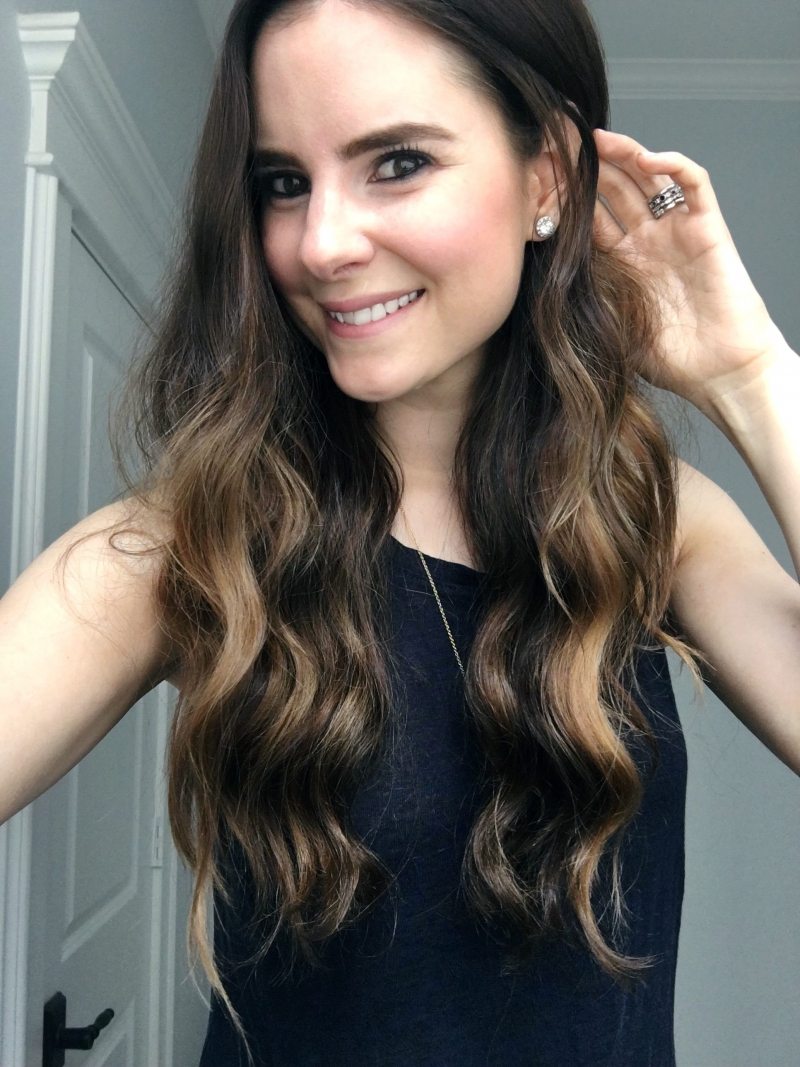 Below, I'm also sharing the products I use in the shower and for styling to help my hair look its best. You can purchase all of my hair favorites at Nordstrom, with free shipping + returns (but I promise you will love all of these products as much as I do, so there will be no need for that!)
I N  T H E  S H O W E R
I rotate shampoos + conditioners and among my most used are:
'Caviar Repair Rx' Instant Recovery Shampoo 
Rich, perfect for damaged hair. Restores and moisturizes without leaving residue or adding weight to hair.
Aveda 'color conserve' Shampoo 
Fresh herbal scent, invigorating and cleanses without stripping.
'Perfect Hair Day' Shampoo
Smells amazing, such a fantastic everyday shampoo/conditioner combo.
Aveda pramsana Purifying Scalp Cleanser
 I used a lot of styling products, so every other to every third wash, I need to use a clarifying product to get rid of build up that can cause dullness. This cleanser helps balance your scalp's sebum levels and smells incredible to boot.
Dry Bar 'Blonde Ale' Brightening Shampoo
My highlights tend to turn brassy, so in order to keep them looking their best, I like to used a purple shampoo every few washes. This one is VERY dark which is great and it also cleanses the hair really nicely. I always like how my hair looks after using this!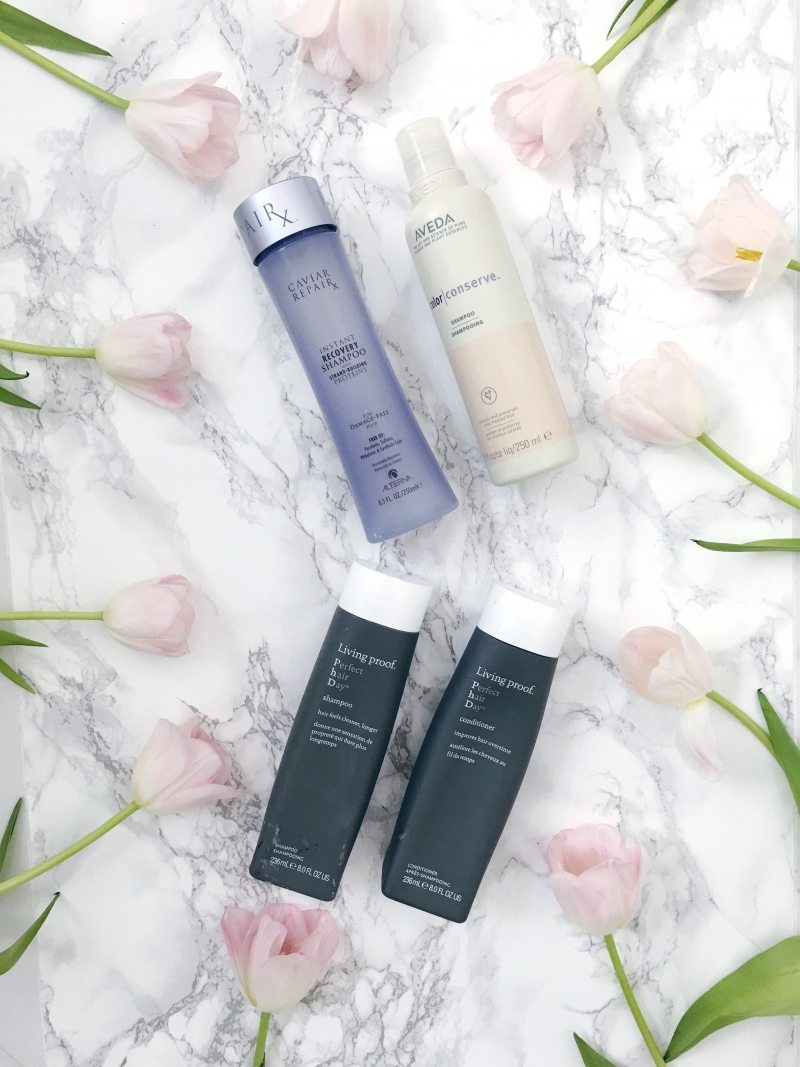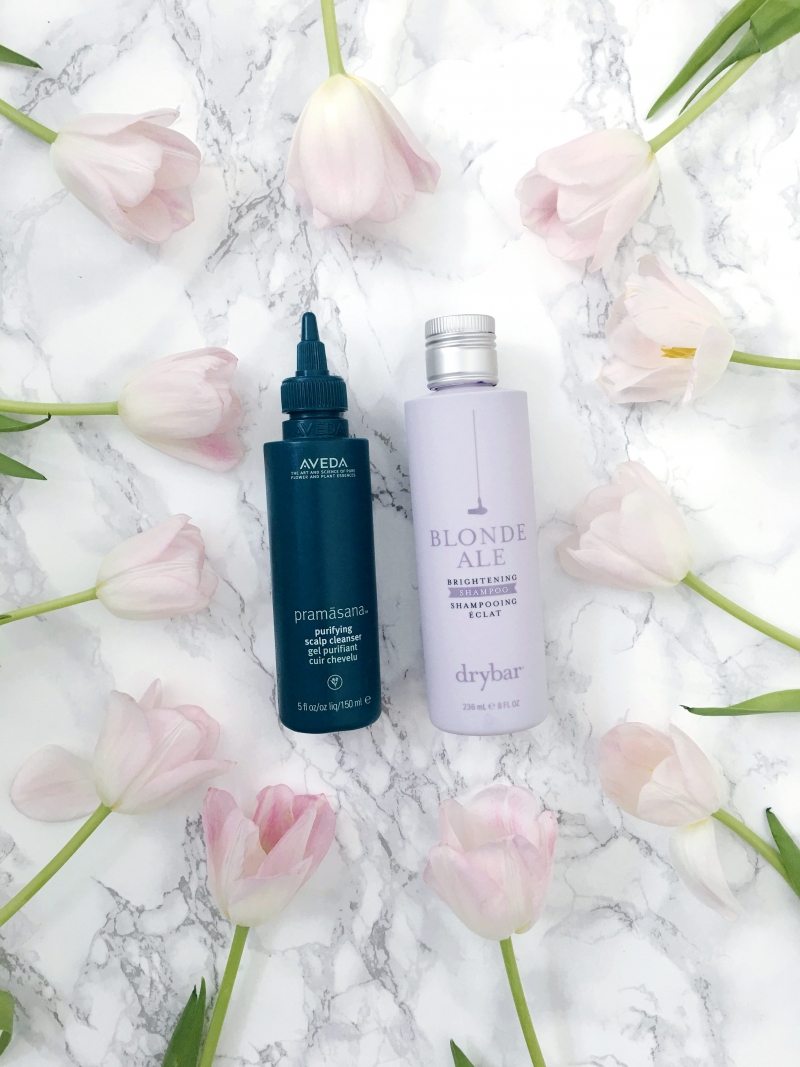 S T Y L I N G  H E L P E R S
Good cleansing and conditioning is a great start— but you need the right products to give your hair the volume, shape and control it needs when you're styling it.
So, how do you make the most of your waves? Some of my favorite products are: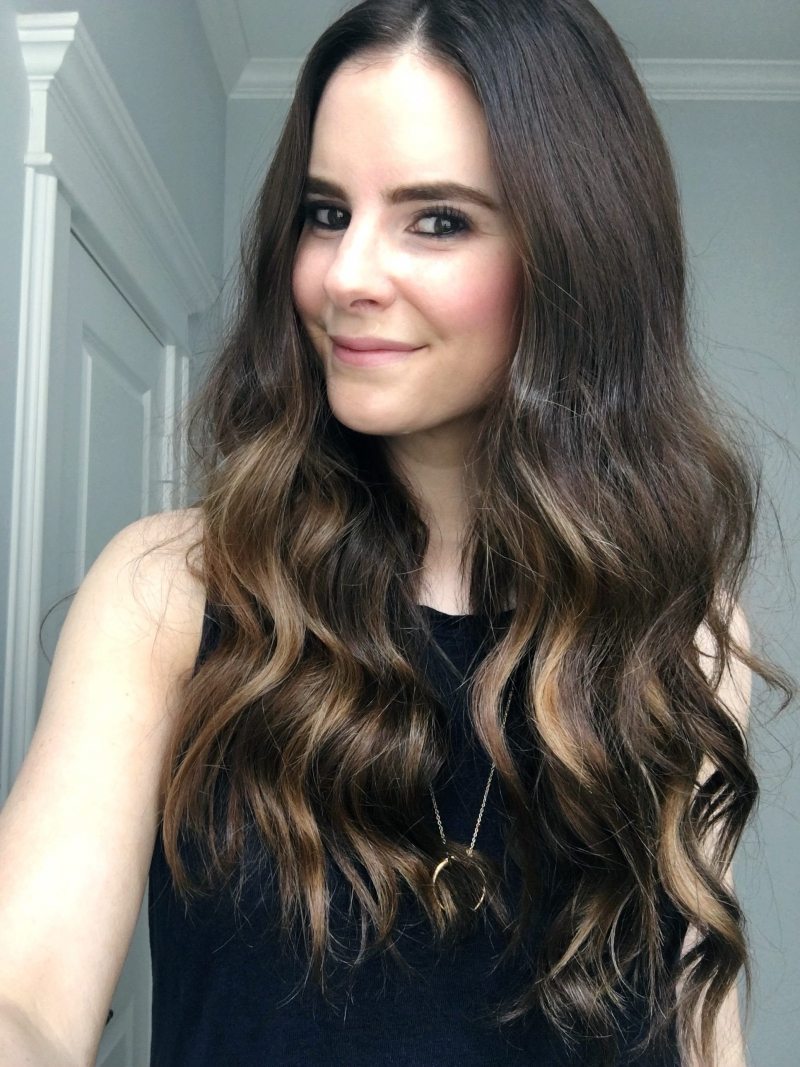 Aveda 'phomollient' Styling Foam
I apply this to the roots of my hair all around and underneath. It helps create non-sticky lasting volume. Love that it's a foam and so easy to work with.
Living Proof 'Perfect Hair Day' 5-in-1 Styling Treatment
This product is basically the "all you need/one stop shop" styling product. I apply it from the nape of my neck down to the ends of my hair, concentrating on the ends. It smoothes, volumizes, conditions, strengthens and polishes your hair, while helping to reduce breakage. This is a must-have. I leave it in my hair overnight and my blowout looks perfect in the morning once I've gotten the rest of the moisture out of my hair.
Aveda 'damage remedy' Daily Hair Repair
Designed to repair damaged hair by 26% (whoa, that's specific, but I'll take it!) this styling product has been wonderful for my hair since I've had Lincoln. I feel like I've said this 100 times, but my hair has never been the same since my last pregnancy and the texture is totally different. So it's nice to have this to help protect my ends and actually treat my hair while it's styled.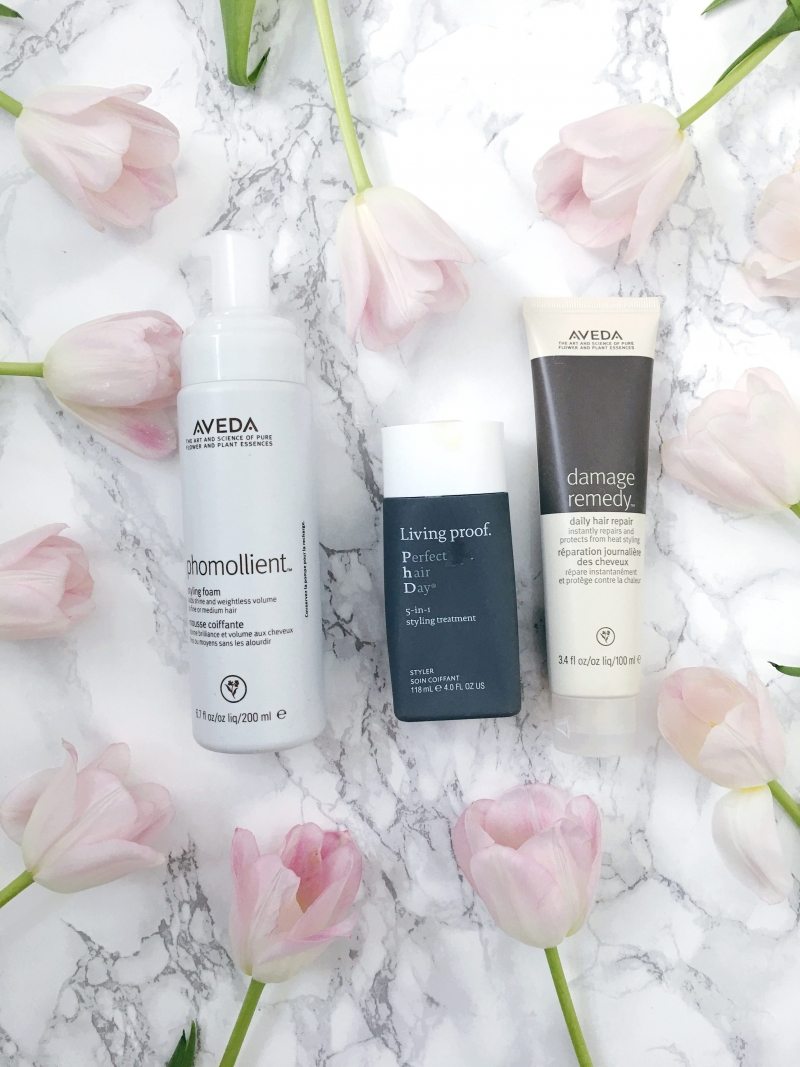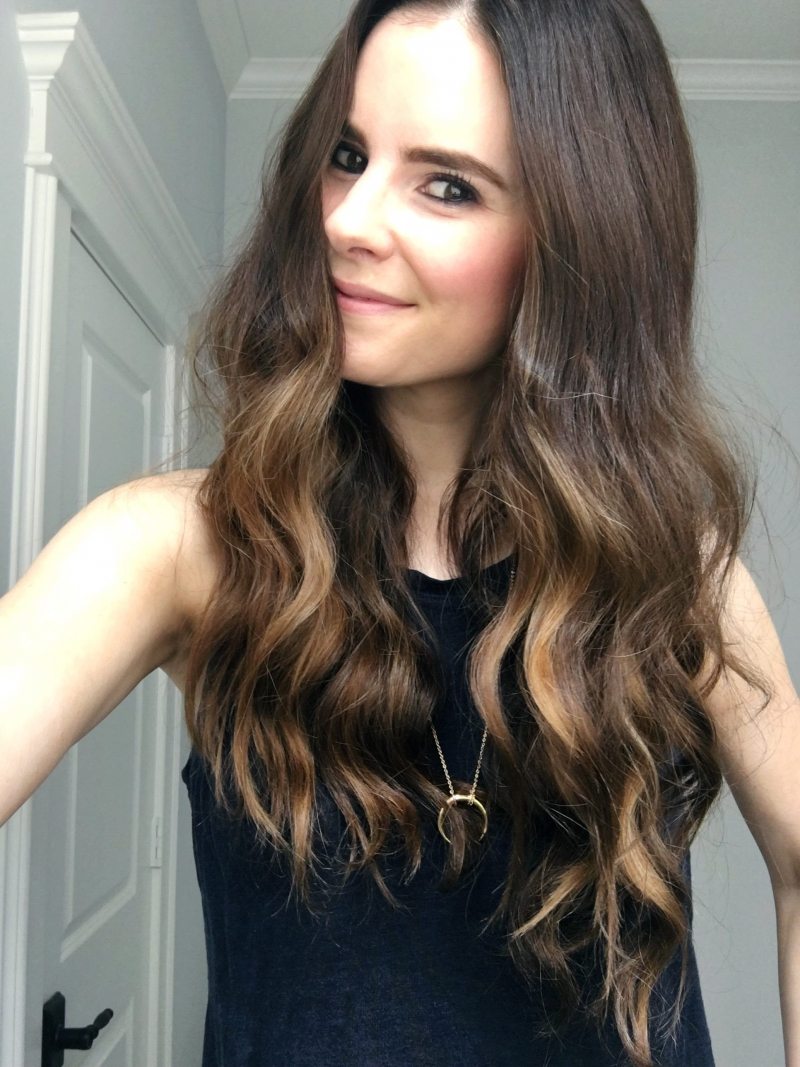 S T Y L E  B O O S T E R S
Aveda 'shampure' Dry Shampoo
When I had my hair styled at an Aveda salon for the conference a couple of weeks ago, my stylist puffed some of this dry shampoo on my freshly-washed roots to give my hair even more volume. It was at that moment I realized I had been doing it all wrong. You see, this dry powder shampoo has a function where you tip it upside down and then squeeze the bottle and the powder comes out in a perfect puff and spreads evenly wherever you apply it. I always loved this dry shampoo because it smells amazing and absorbs oil so well, but I was just tapping it in my hair before. Use it the right away and the results are even more amazing!
Living Proof Full Dry Volume Blast
This product is a godsend for extending the life of your style. It has some kind of proprietary compounds that literally boost your hair. It contains "expendable, textured aero-spheres" called ETAS, which help give your hair lift, volume and texture without heaviness. Basically, it pumps and plumps up your roots so your style looks fresh. Like a second cousin of dry shampoo, people. You need this!
Dry Bar 'Triple Sec' 3-in-1 Texturizer
Spray this through your hair and scrunch your ends to revive second or third day waves and add some matte texture.
Living Proof No Frizz Humidity Shield Hairspray 
If you live in the South, just add this to your cart right now. This is my go-to spring/summer (and OK fall, since it's hot here then, too) hairspray and it really does help your style hold in heat and humidity. Yay!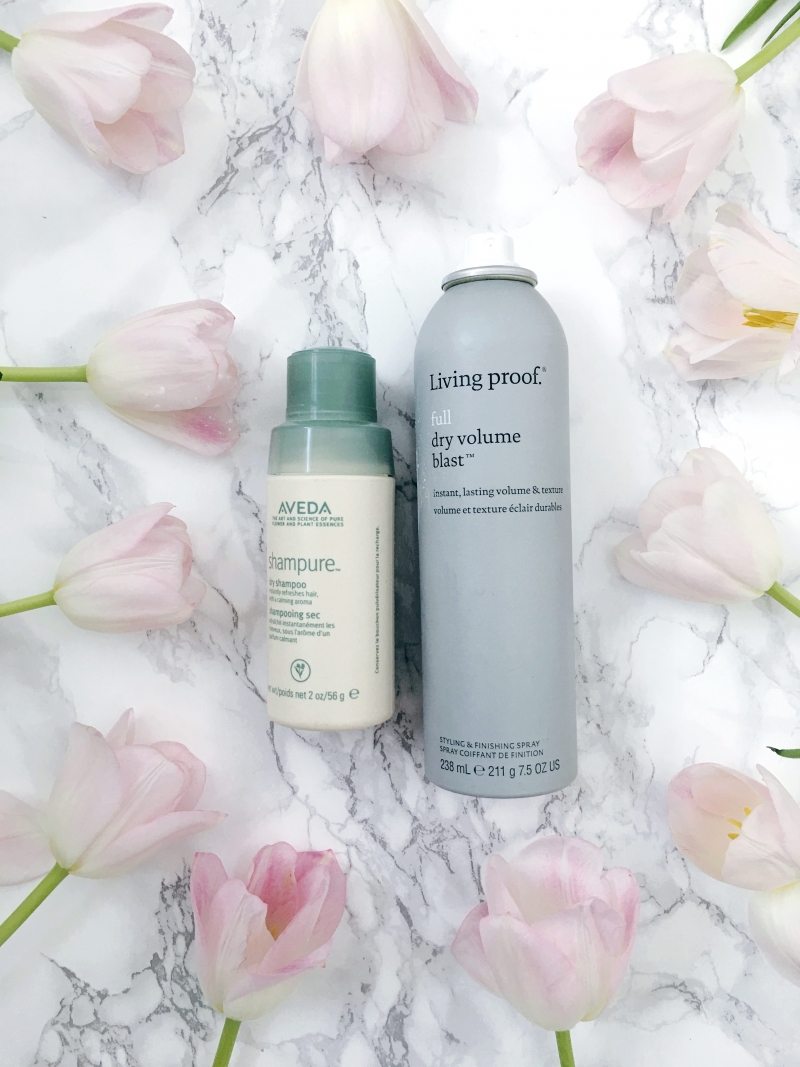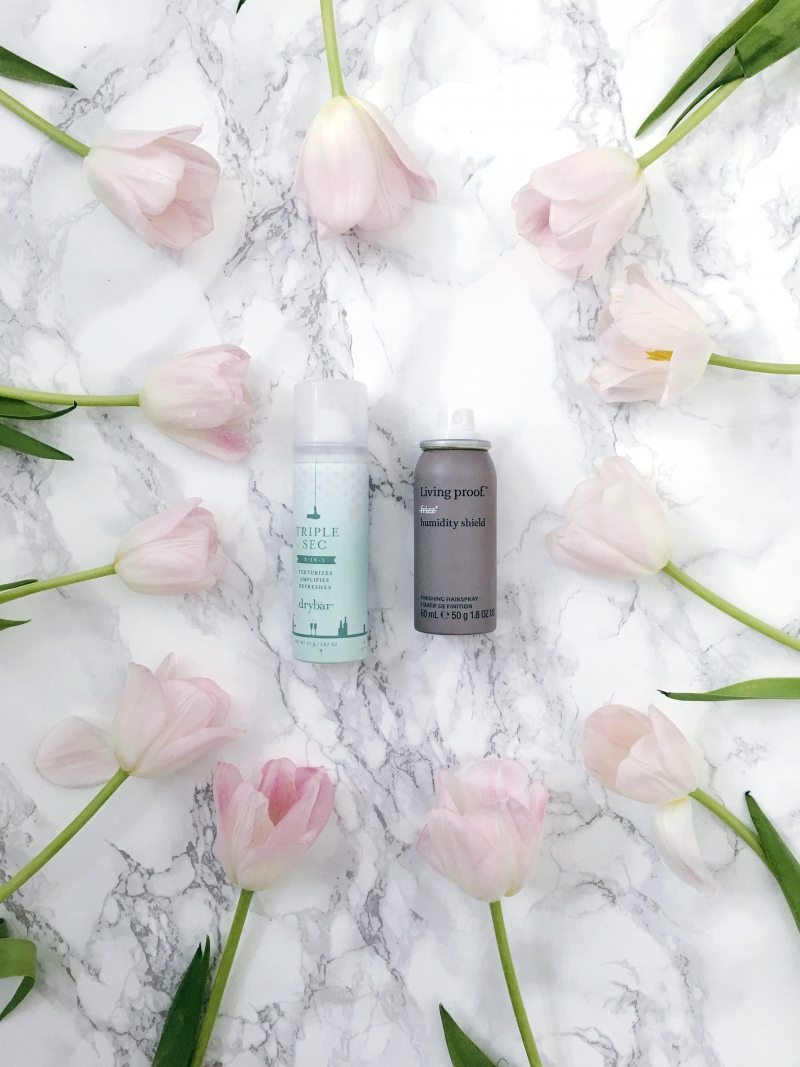 If you have any questions, please leave me a comment!
FTC Disclaimer: Thank you to Nordstrom, a brand I love, for sponsoring this post.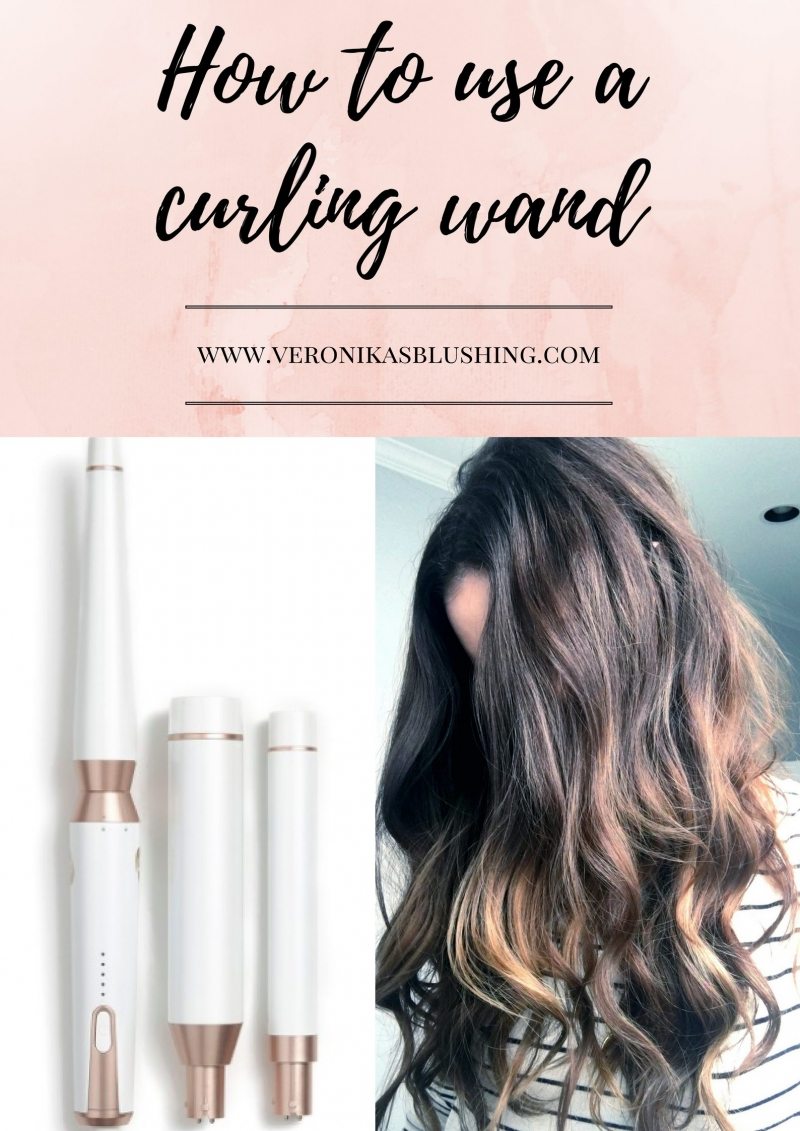 S  H O P  T H E  P O S T

Shop the Post