Father's Day is just around the corner (it's on Sunday June 18th) and Kevin's birthday is the next day, so this year is extra special!
I'm excited to partner with Nordstrom today to share my favorite Father's Day gift picks with you. I'm sharing both items Kevin owns (that I think make amazing gifts) and items I picked out for him this year that I know he'll love (and I totally gave him one of the gifts early!)
I love that Nordstrom carries everything from men's shoes, clothes, swimwear, watches, wallets, sunglasses, jewelry and more, from many of our favorite brands. Nordstrom also offers free shipping, or two-business day shipping for just $9 (I do this all the time if I need something for a special event!)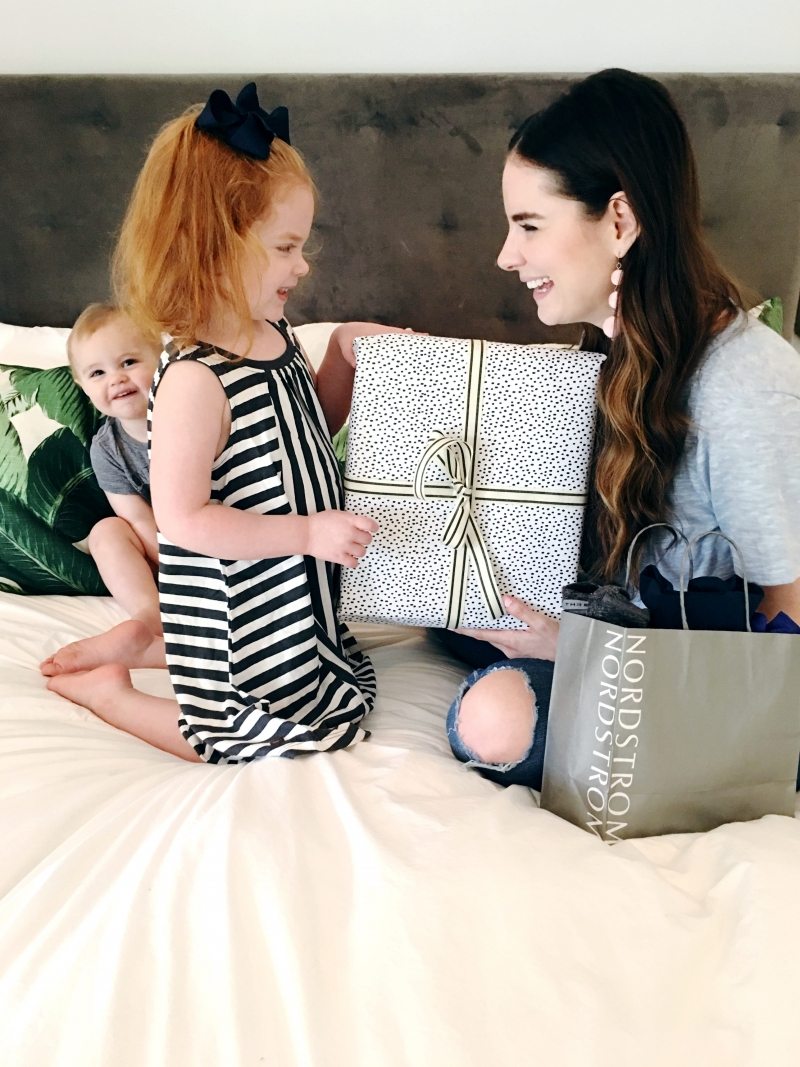 (love how Lincoln is playing peek-a-boo here- harper's dress is here my top is here)
Father's day is so special to me because I married a man who is truly an equal partner and an incredible father to our children. I'm so thankful for all he does for us, so we love to spoil him with items I know he would never buy for himself.
Let's get started!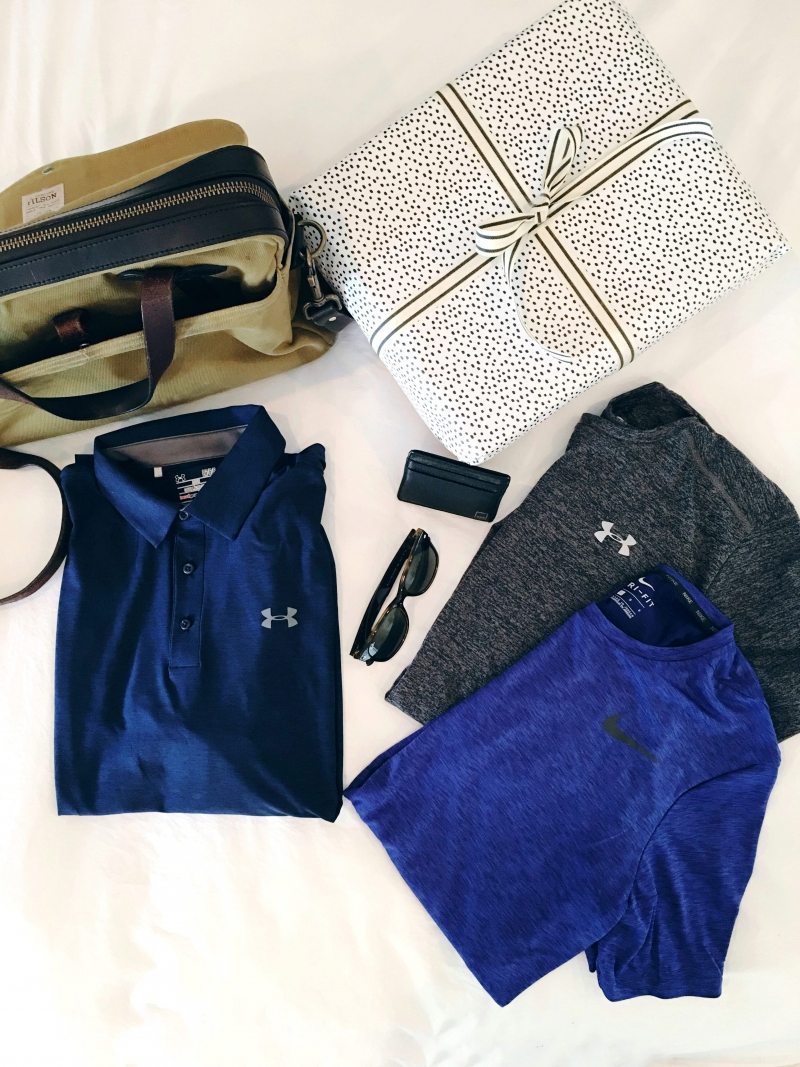 ray ban sunglasses  |  navy short sleeve polo  |  streaker run microthread t-shirt  |  nike hyper dry training tee  |  tumi wallet  |  filson briefcase
Keivn is the type to order $10 sunglasses online and wear them for years. I would always tell him to check out some different styles because he always said he likes Ray Bans, but then he would never buy them. I wanted to treat him to a pair for Father's Day and ended up giving them to him early since we had a trip to Austin planned over the weekend to attend a concert. I knew we would be spending time at the W Hotel's pool, so it was the perfect early gift and they look amazing on him! They're the new wayfarer style and priced under $150!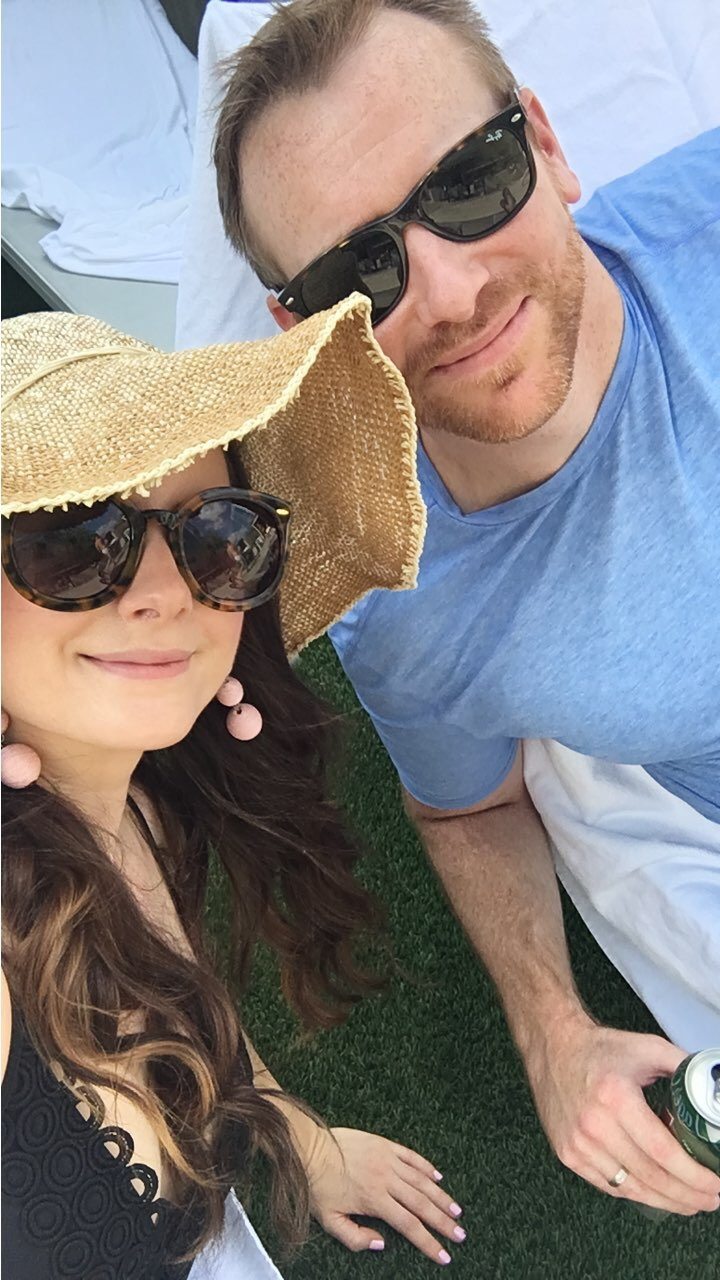 Kevin loves tees that wick away sweat since we live where it's always hot and I got him three new shirts that I know he'll love. This navy short sleeve polo that he can wear to the office, this streaker run microthread t-shirt and a nike hyper dry training tee — perfect for weekends and workouts.
Kevin started going back to the gym recently so I know he'll love the athletic tees because they don't get soaked in sweat like cotton ones do. Plus, they look great on and pair well with shorts for a weekend athleisure look. Speaking of shorts, Kevin LOVES these board shorts for weekends (they can be worn in or out of the water).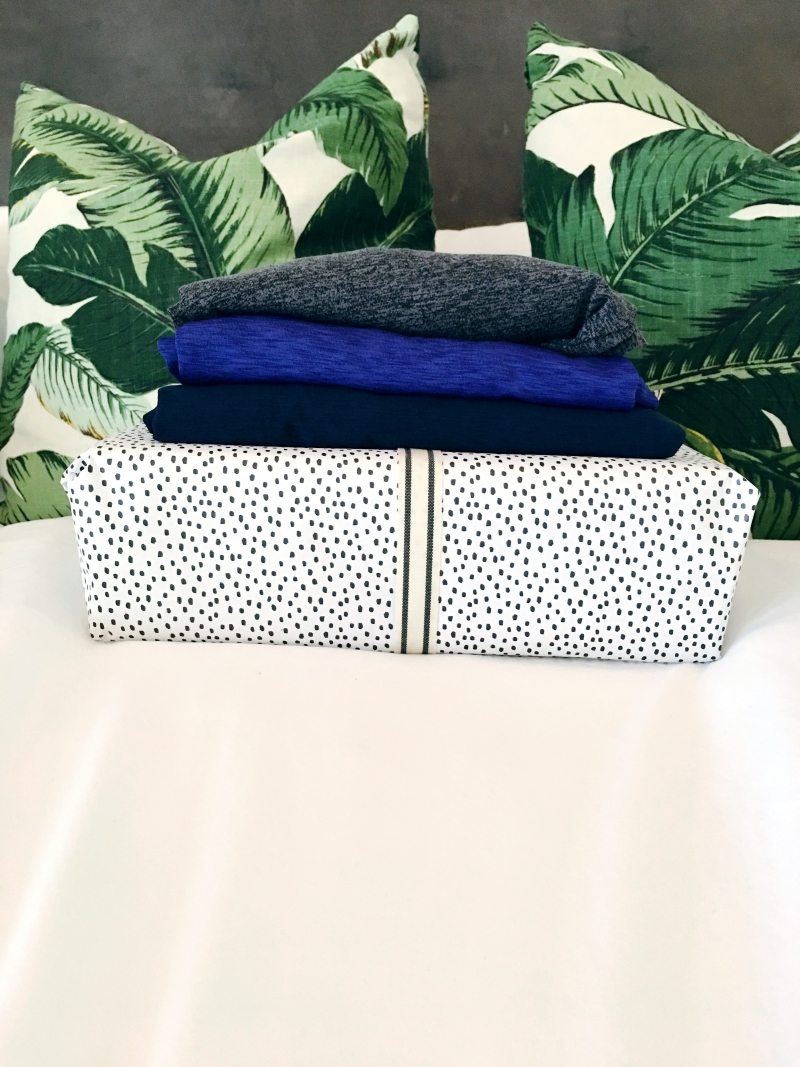 Two other items I included in this post are ones from previous years but I have to share them because they're things he uses daily and would be great gifts.
The first is the filson briefcase. Kevin has had his for a few years now and it's one of the best most functional gifts we could have ever purchased. It's stylish, but not too fussy, great quality and perfect for transporting a work laptop and any documents he needs. It comes in five colors and I couldn't recommend it more.
A classic tumi wallet is the perfect gift for under $100. Kevin isn't into thick or bulky wallets since he only carries around a few cards, so this is the perfect style for him. It has a super small footprint but still carries the essentials.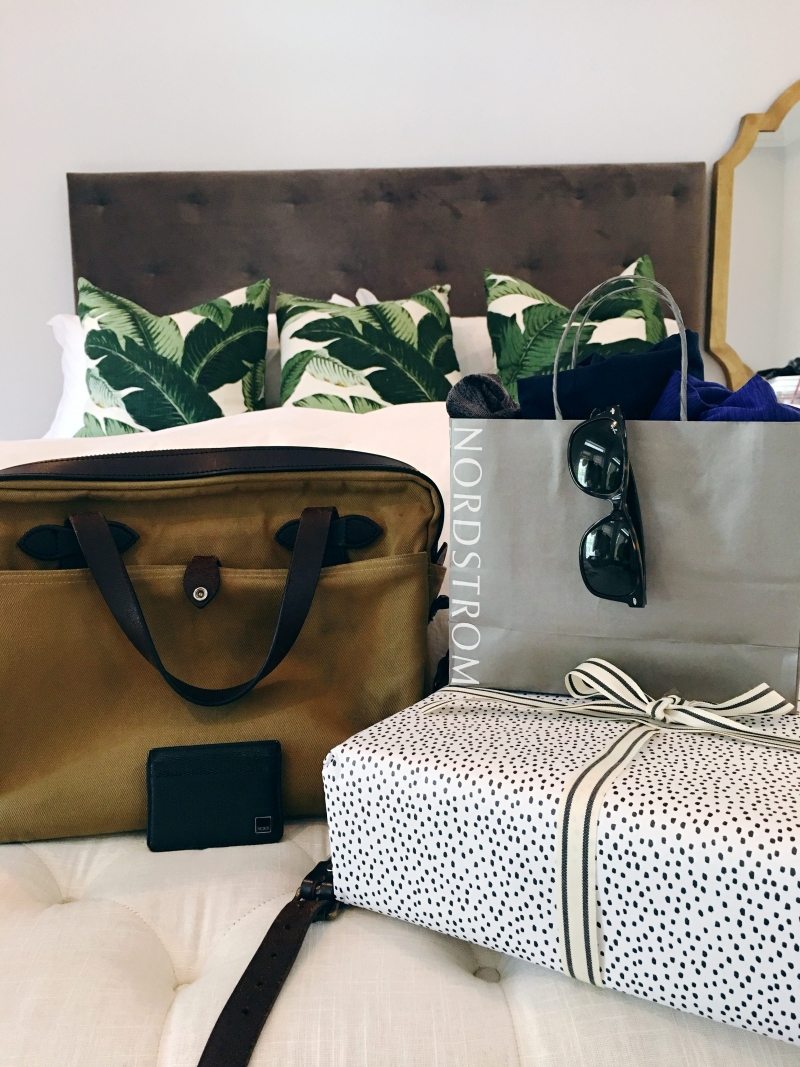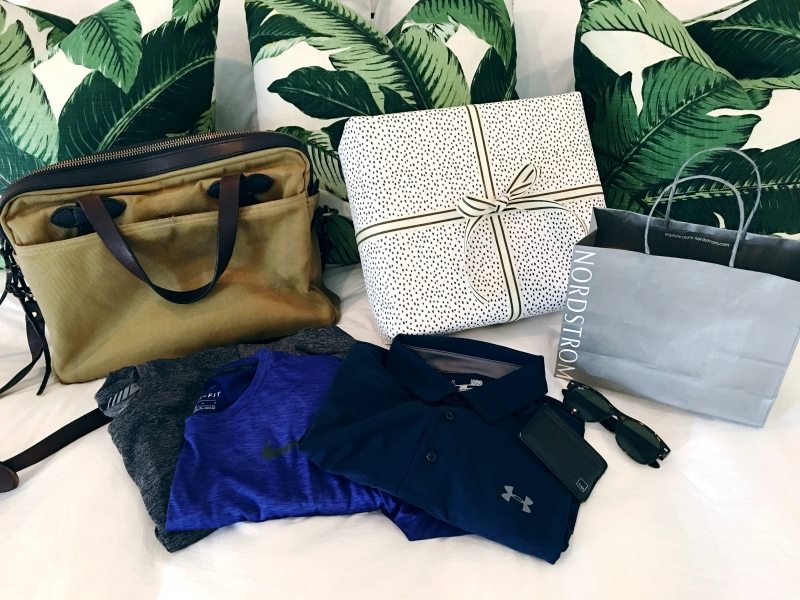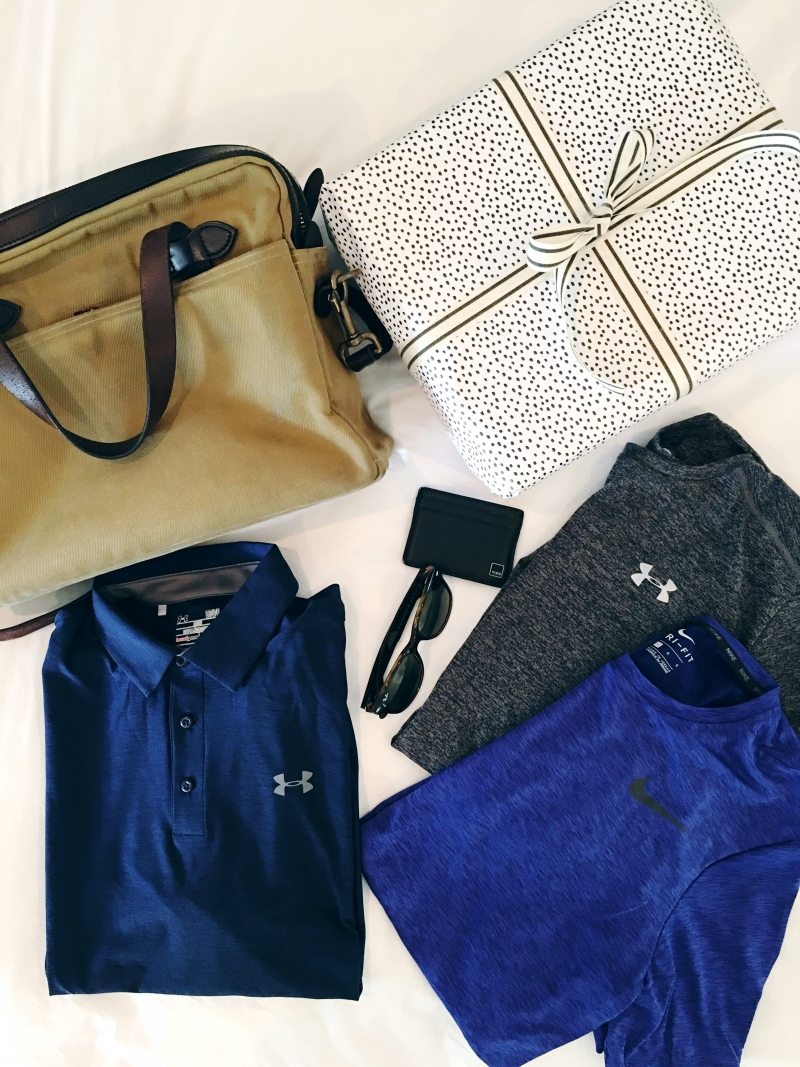 Below I'm sharing even more picks for the best Father's Day gifts — I hope you like them! One idea is to pair one of these gifts with an experience — like a great golf polo + a gift card for a round of golf, the sunglasses + a reservation for a weekend getaway near the water or the running shoes + one month of personal training. You can get really creative with any gift!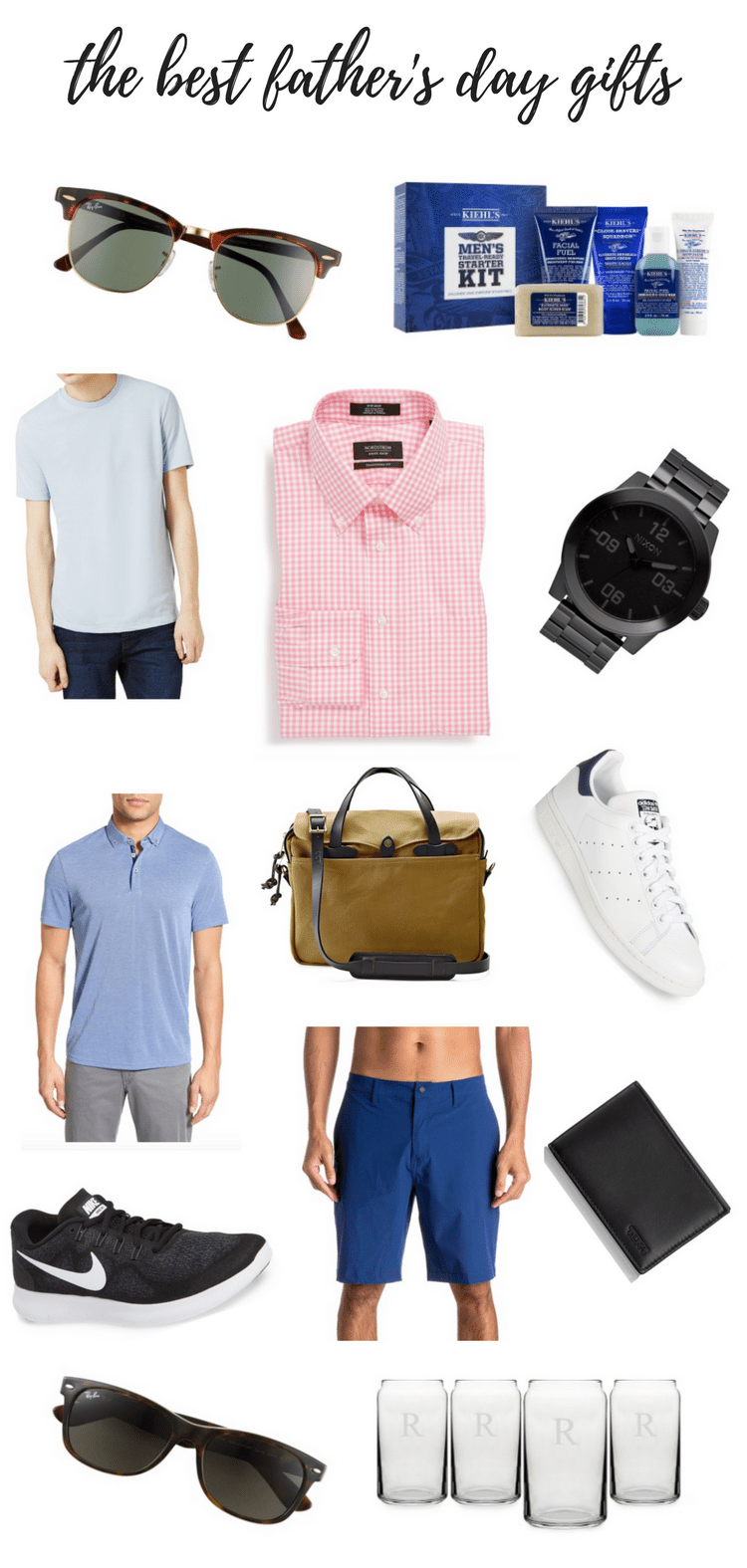 gingham shirt  (Kevin wears gingham shirts to the office a lot— we both love this print!)  |  filson briefcase  |  blue polo  |  sunglasses (another ray ban option)  |  adidas stan smith (love these sneakers for casual weekend wear)  |  tumi wallet  |  nike free run (Kevin has these running shoes and repurchases them every time he needs a new pair— they're fantastic!)  |  topman tee (a great basic fo just $10)  |  kiehl's shaving set (Kevin loves Kiehl's products, especially the shaving sets and the post-shave cream that helps prevent razor burn and bumps)  |  kraft beer glasses (Kevin enjoys kraft beer and likes to try new ones from a local brewery)  |  nixon watch (I love the style of this watch and that it's all-black — a nice change from the usual metals!)  |  quicksilver board shorts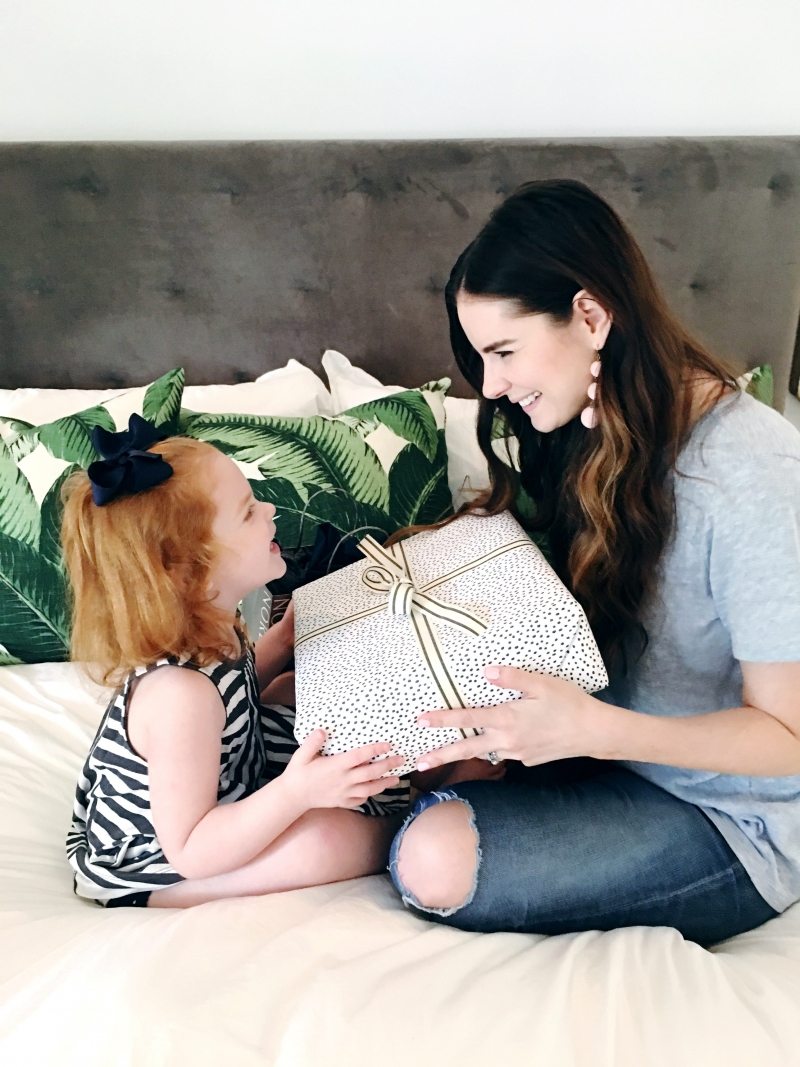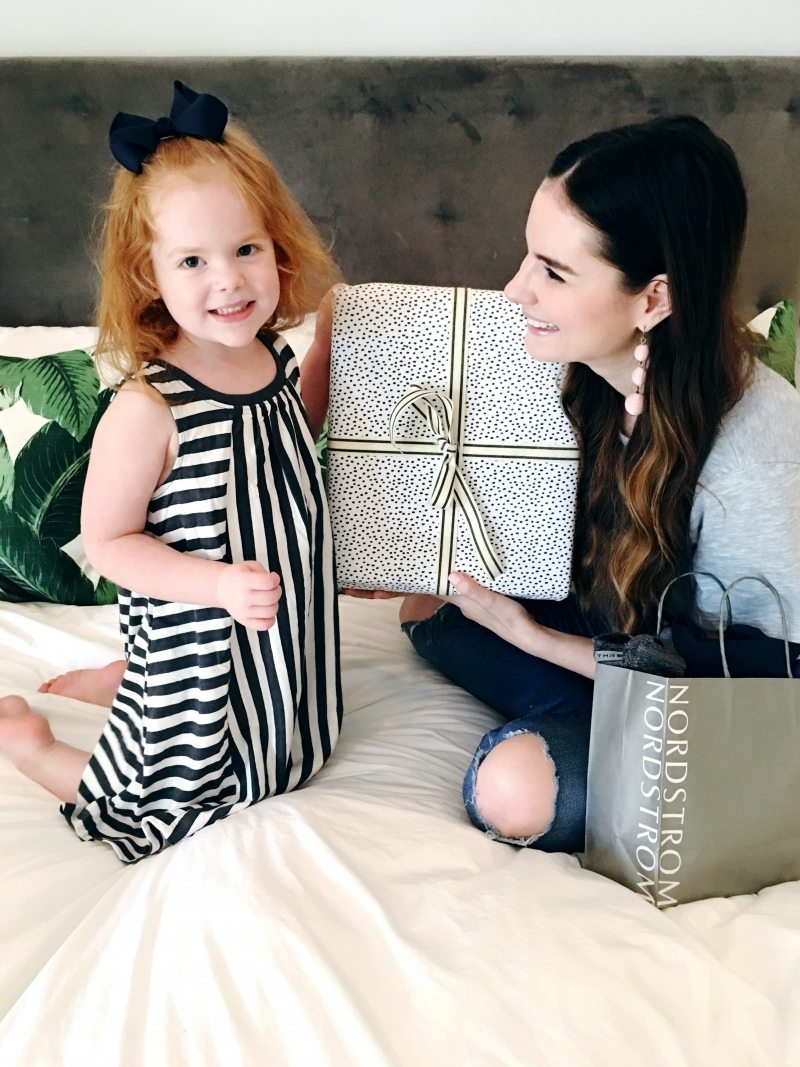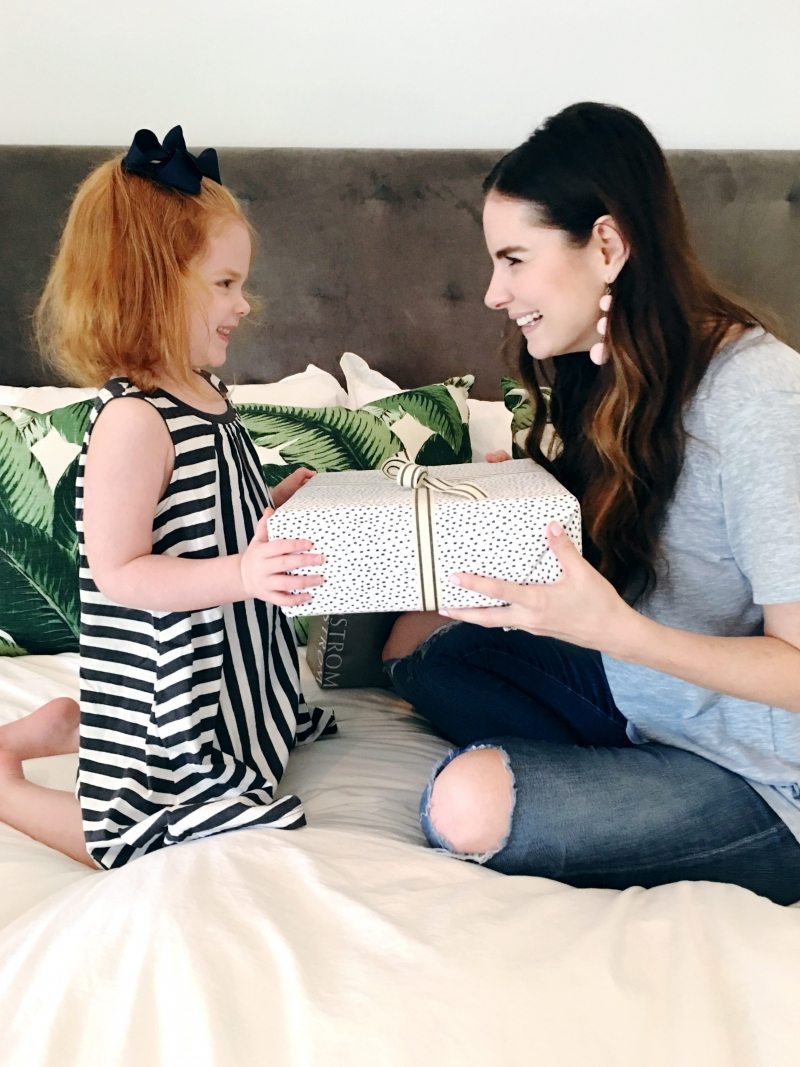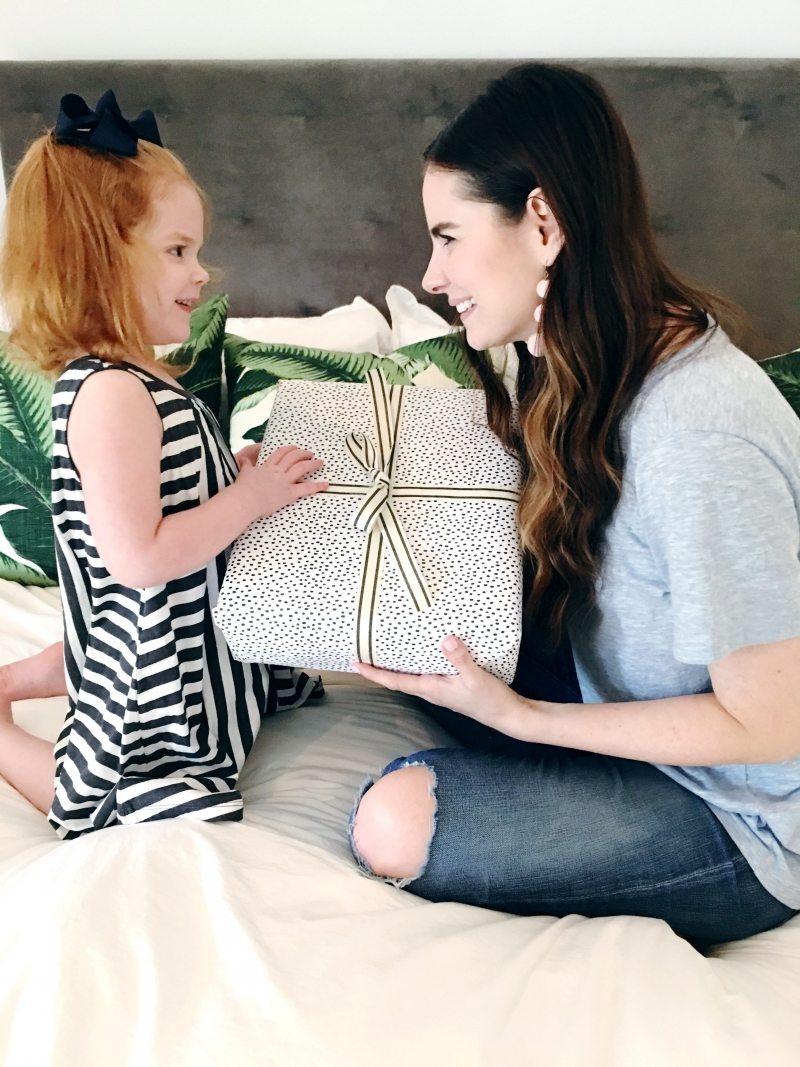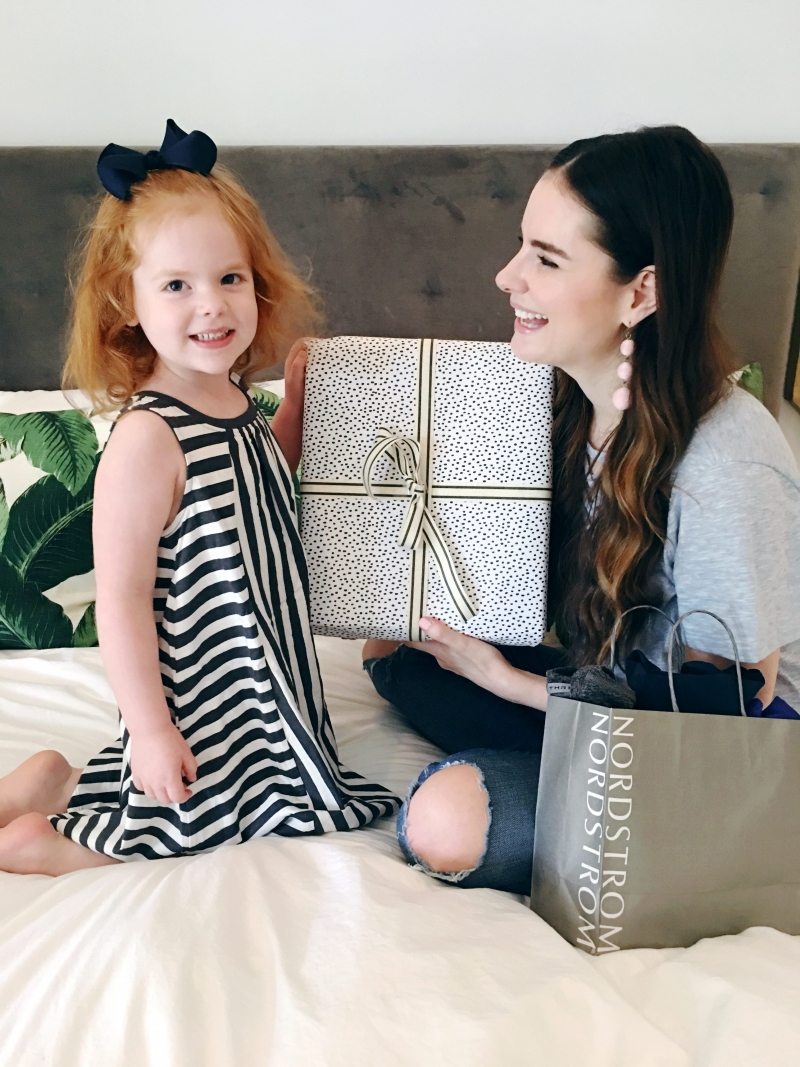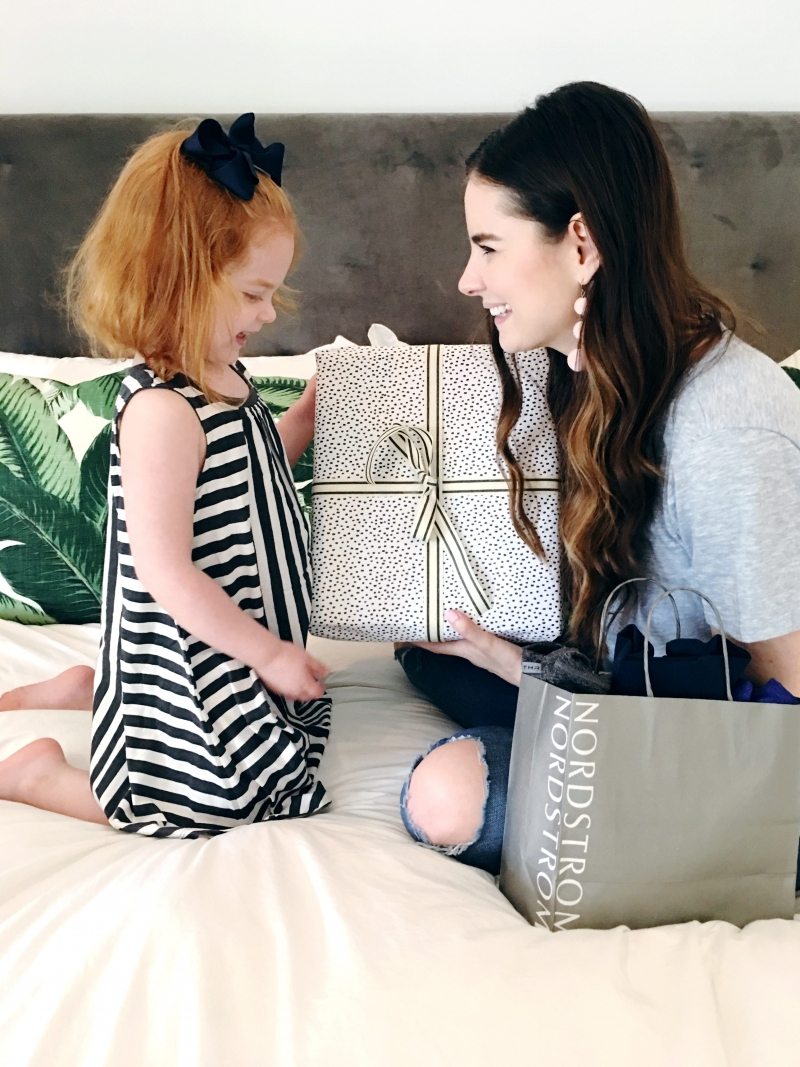 HAPPY FATHER'S DAY TO ALL OF THE AMAZING DADS OUT THERE!
S H O P   T H E  P O S T


FTC disclaimer: This post is sponsored by Nordstrom, one of my favorite brands. All thoughts and opinions are my own.
Shop the Post