We have been back from Toronto for over a week and though it feels good to be back into our own home and normal routine, we do miss spending time with so many of our friends!
By the way— would y'all be interested in a post about our trip to Toronto and things we did with the kids? I would be happy to share some of the experiences we had that the kids enjoyed most.
I'm back at the gym and my normal eating habits this week (umm…we pretty much ate honey dip Timbits every day we were in Toronto…ooops) and back to my normal blogging schedule. I have really worked hard over the past few months to find ways to create content and post more regularly and I appreciate the response that has generated. Thanks for reading!
O N E
When I was in Canada, we visited one of my favorite stores, Chapters/Indigo. It's a book store that also carries home décor and home goods, toys and other accessories. They have the best paper products and cute mugs. I picked up this pink mug with lemons that comes with a tea diffuser and it makes me SO happy. I regret not buying another and may purchase one for home as well (I use mine at the office now). I LOVE printed lemons and the pink shade makes me smile.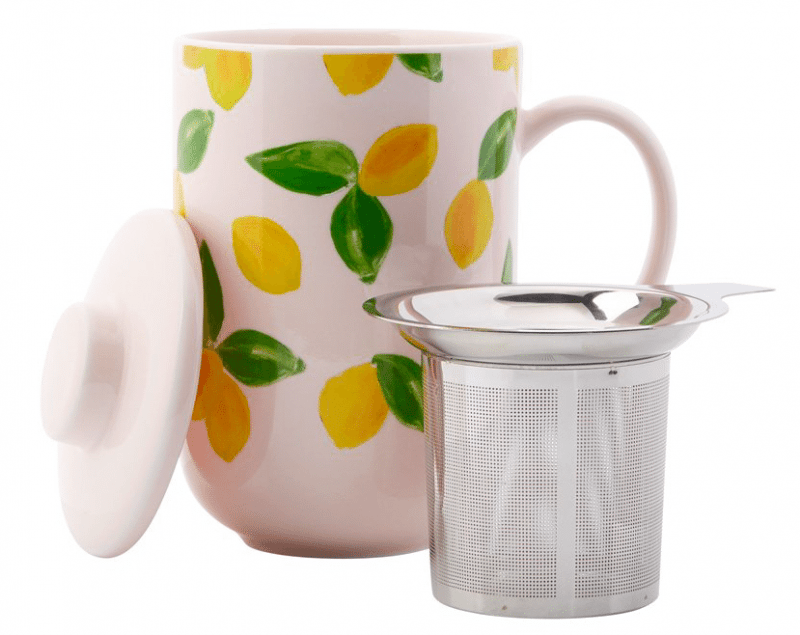 T W O
Y'all, this asymmetrical tank is on sale for just $23 and I know you'll love it. It's great for the office or the weekend and the fabric is a great weight and has some stretch. Fits TTS!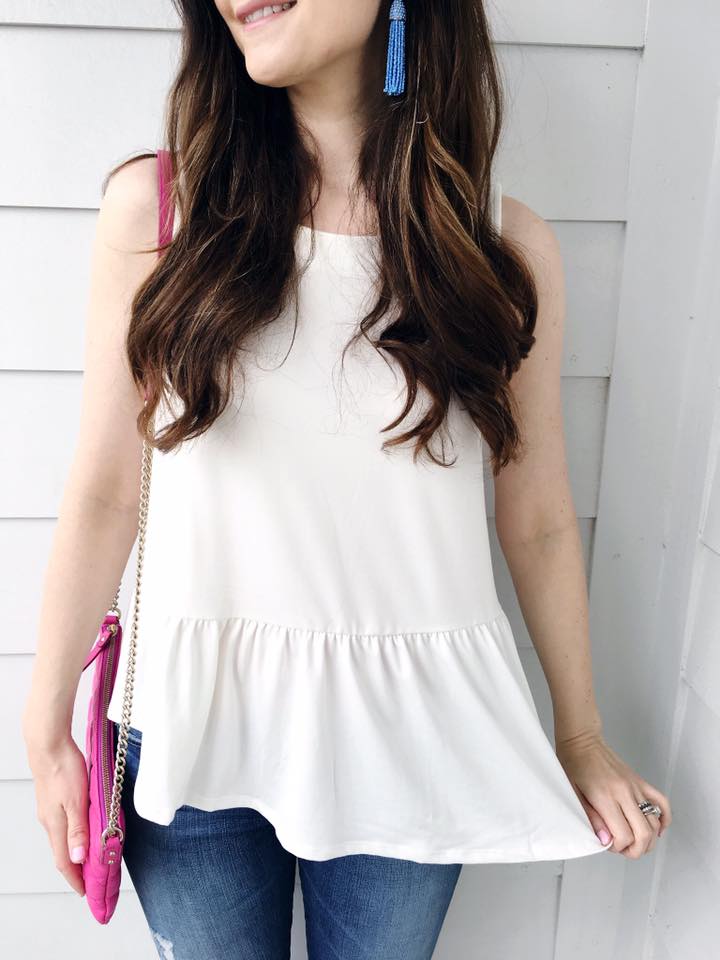 T H R E E
I ordered five new tops this week and can't wait to shoot them to share on the blog. I'll share what I ordered below because tops tend to sell out fast and who knows if they'll still be available by the time I post them. I got a size small in all of them except for the lace-up tee, where I got a medium.
tie back top  |  ruffle hem tee  |  v neck tee  |  lace up tee  |  fringe and lace tee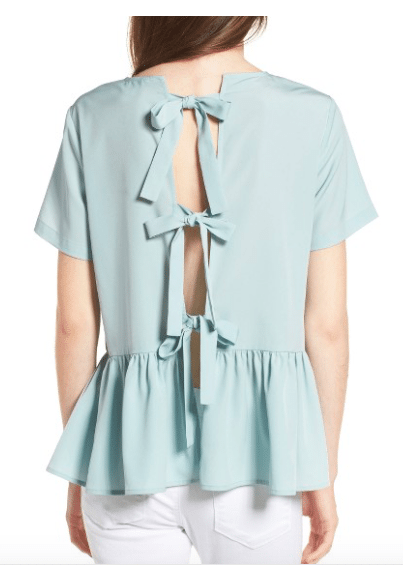 F O U R
Did you know that jute rugs can scratch your floors? Yeah, me either.
My next door neighbor has a jute rug in her dining room (we have two in our main living space) and she texted me a photo of her hardwoods underneath it one day and they were all scratched up and seemed to have left a pattern on the hardwoods. It turns out that our floors met the same fate and though it's a relatively easy fix when we move one day, it's frustrating nevertheless. I ordered these rug pads (super affordable and they'll custom cut them down to size at no extra cost) and we've added one under our dining room jute rug and are doing the living room this weekend. Hopefully that will prevent any further scratching. Our dining area isn't bad because there's only one spot we walk on often to get to the kitchen, but the living room will be a lot worse and I'm dreading lifting it up. I guess it's common knowledge to use a rug pad with natural fiber rugs, but we totally missed the memo. Otherwise I adore and completely recommend jute rugs. They're a great neutral and complement lots of different décor styles and color schemes. Here is a link to our dining room jute rug — it's thin and we adore it!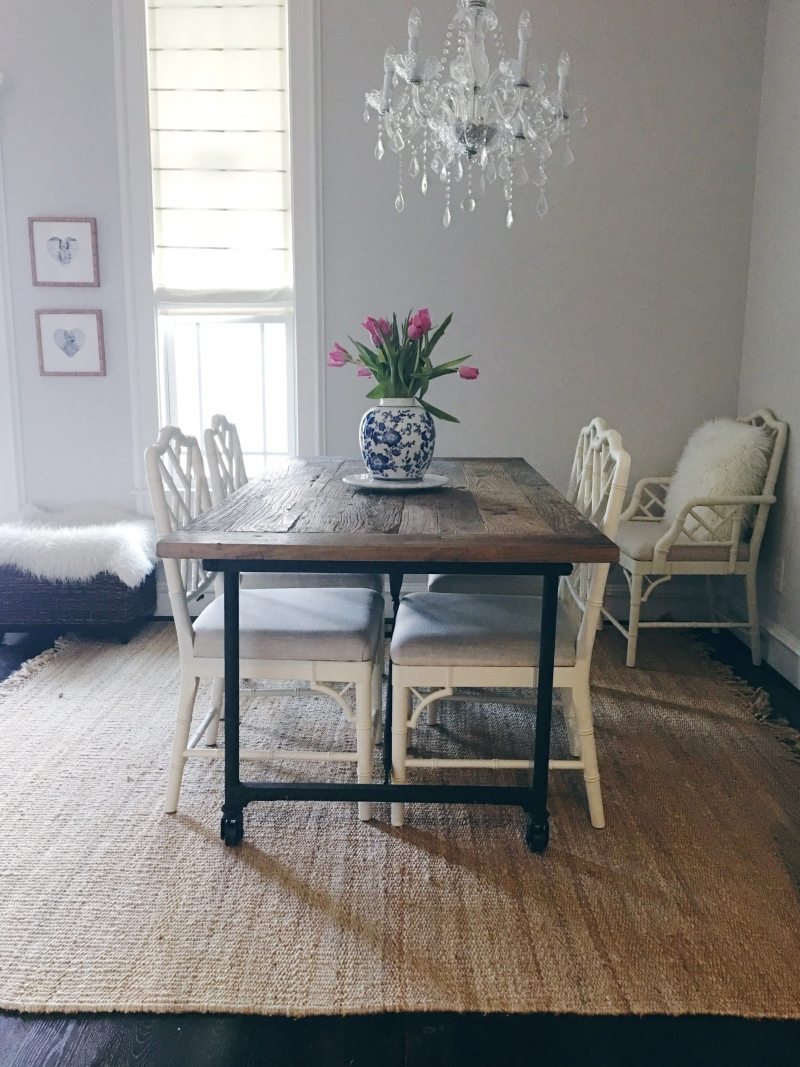 F I V E
I shared our new ghost chairs on Instastories last weekend and we got an amazing deal on them so I thought I'd share— $108 for two chairs—and they're great quality! I'm using one in our office (which is not actually used as an office, but more of a room for random crap – but I'm hoping that will change one day) and one is in our master bedroom right now. I've always loved them (they're gorgeous in dining rooms or any space, really) and for this price, it was extra motivation to finally order them.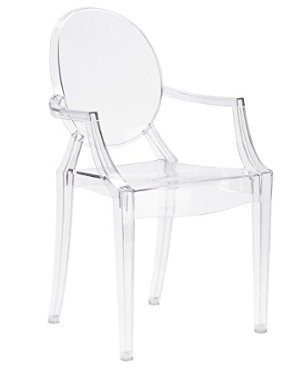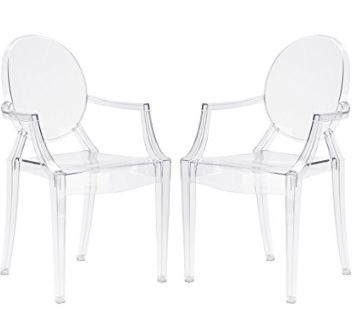 Have a great weekend!
S H O P  T H E  P O S T


Shop the Post