Happy Monday! This Monday feels extra special because Cuteheads is launching the "Harper dress," which I helped design with Esther, and I'm so smitten with how it turned out!
With fall around the corner, I thought a classic gingham print in a jewel-toned green would be the perfect fabric — and of course we added some signature Cuteheads frills like a v-back with ruffle detail + buttons, flutter sleeves and a ruffle detail around both the collar and hem. Basically, as girly as we could make it while still being totally wearable for a variety of occasions.
Cuteheads dresses are handmade and incredibly high-quality. I'm keeping all of Harper's Cuteheads dresses so that she can pass them along to her own children one say if she'd like to. To me, they're heirloom dresses.
The best part? Proceeds from this sweet dress will be donated to Texas Children's Hospital. You can purchase the Harper dress here.
If your little girl loves a dress she can really twirl in, this is the one, as you're about to see in these gorgeous photos by Ailee Petrovic. As we go from summer to fall, I think this dress will look precious with tights and ballet flats and hunter boots too.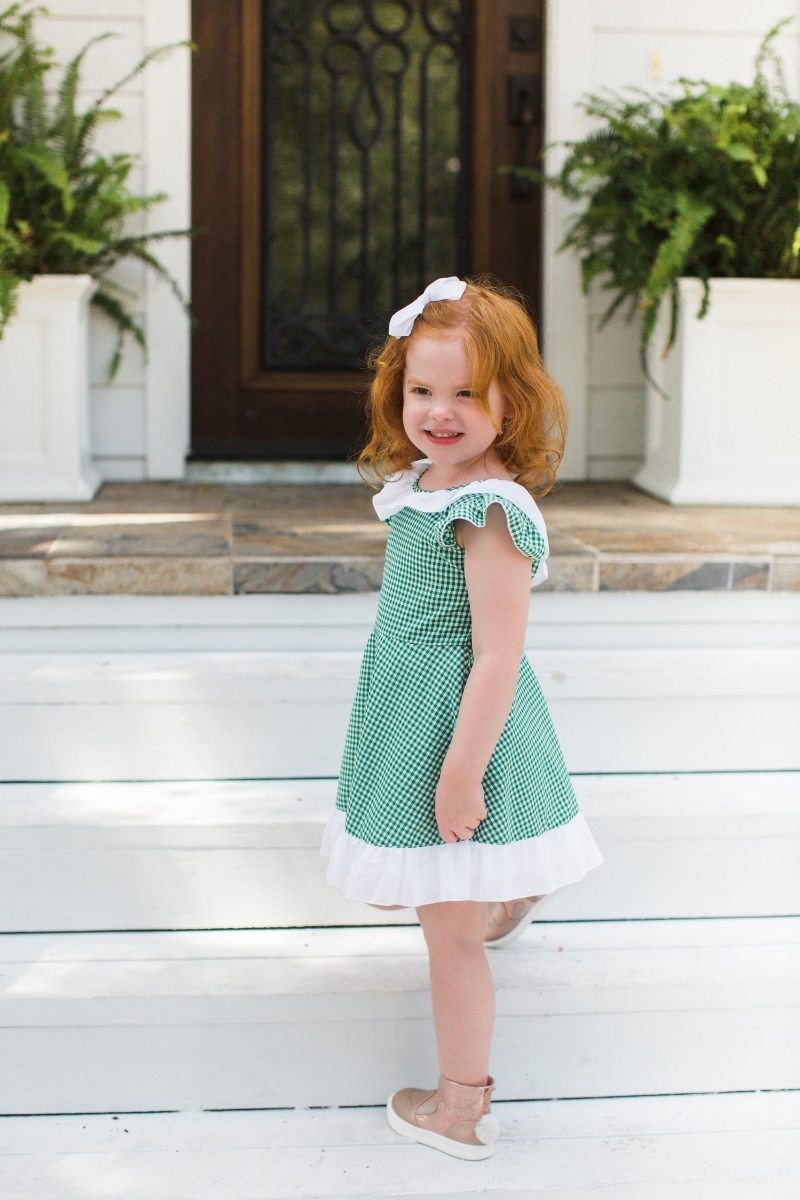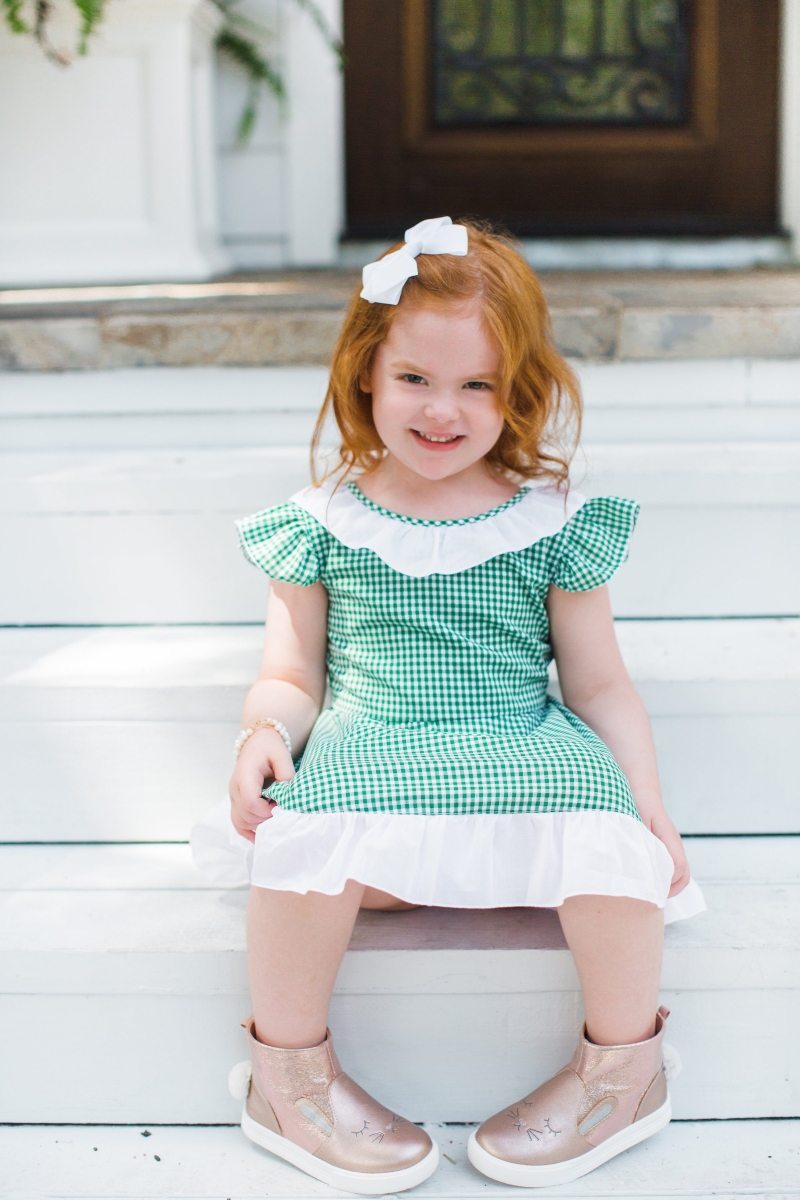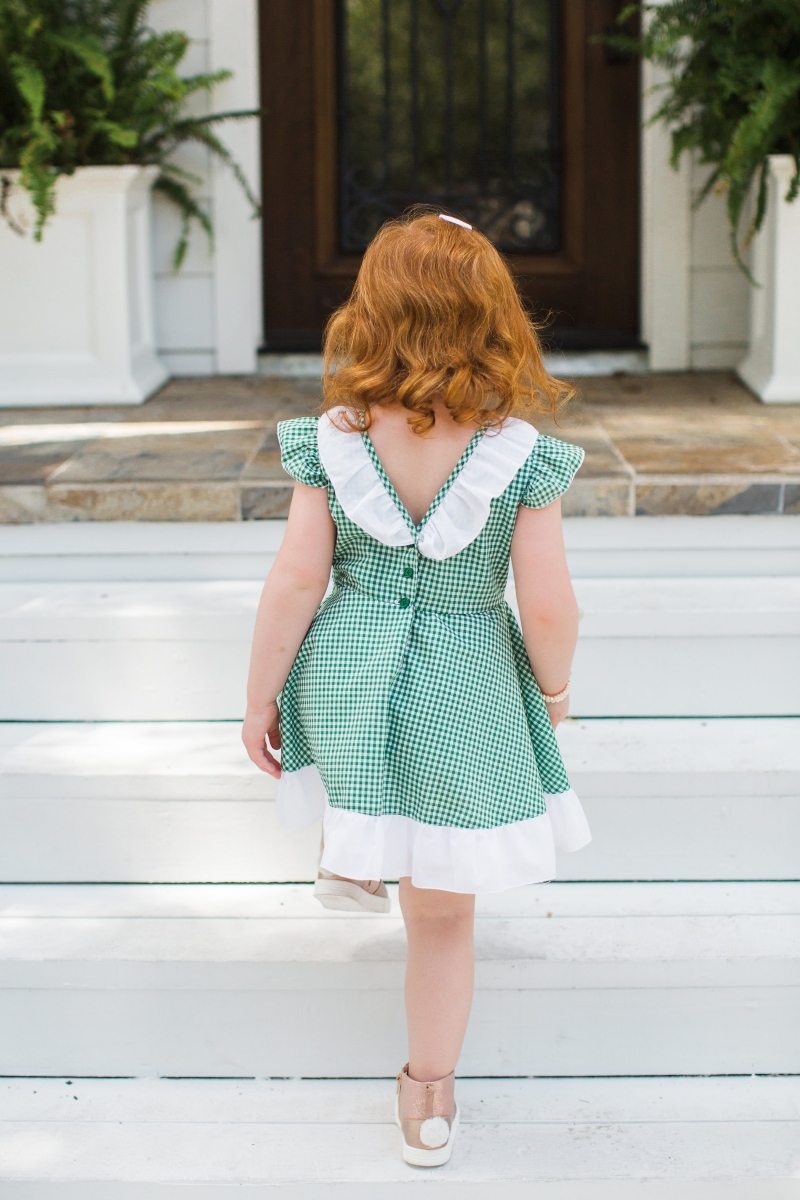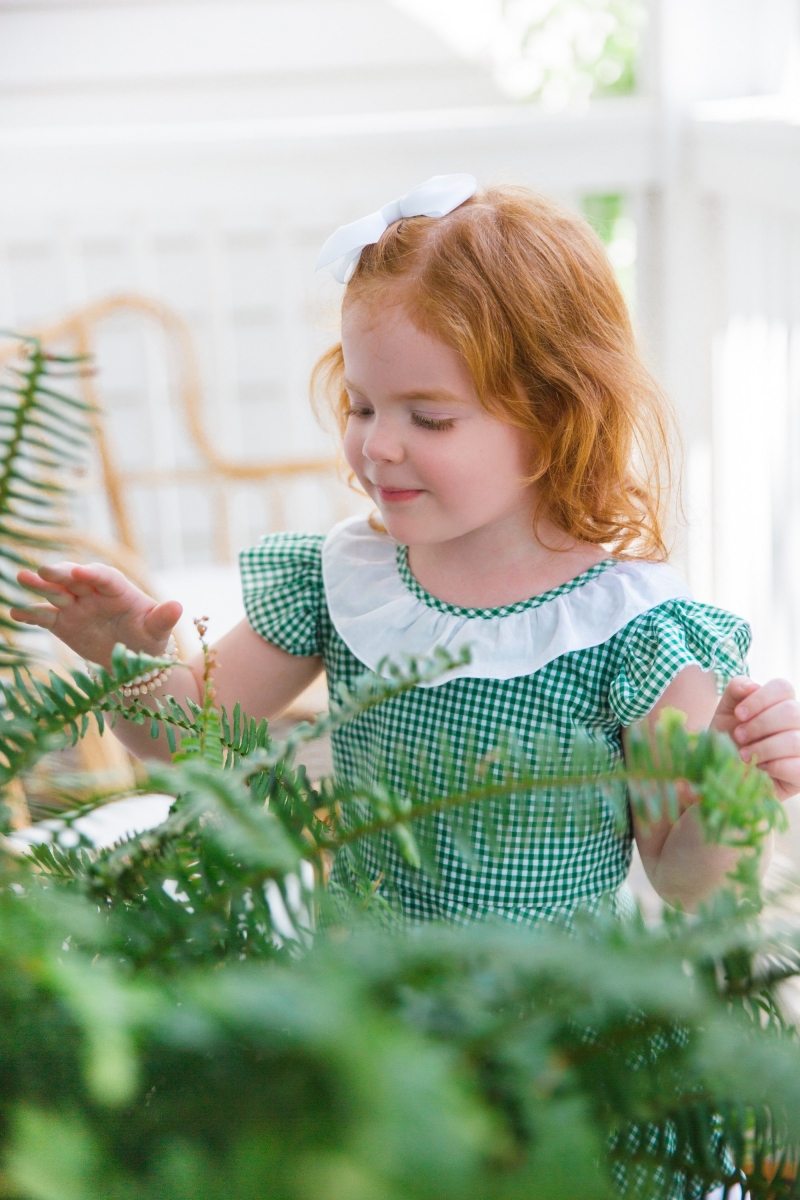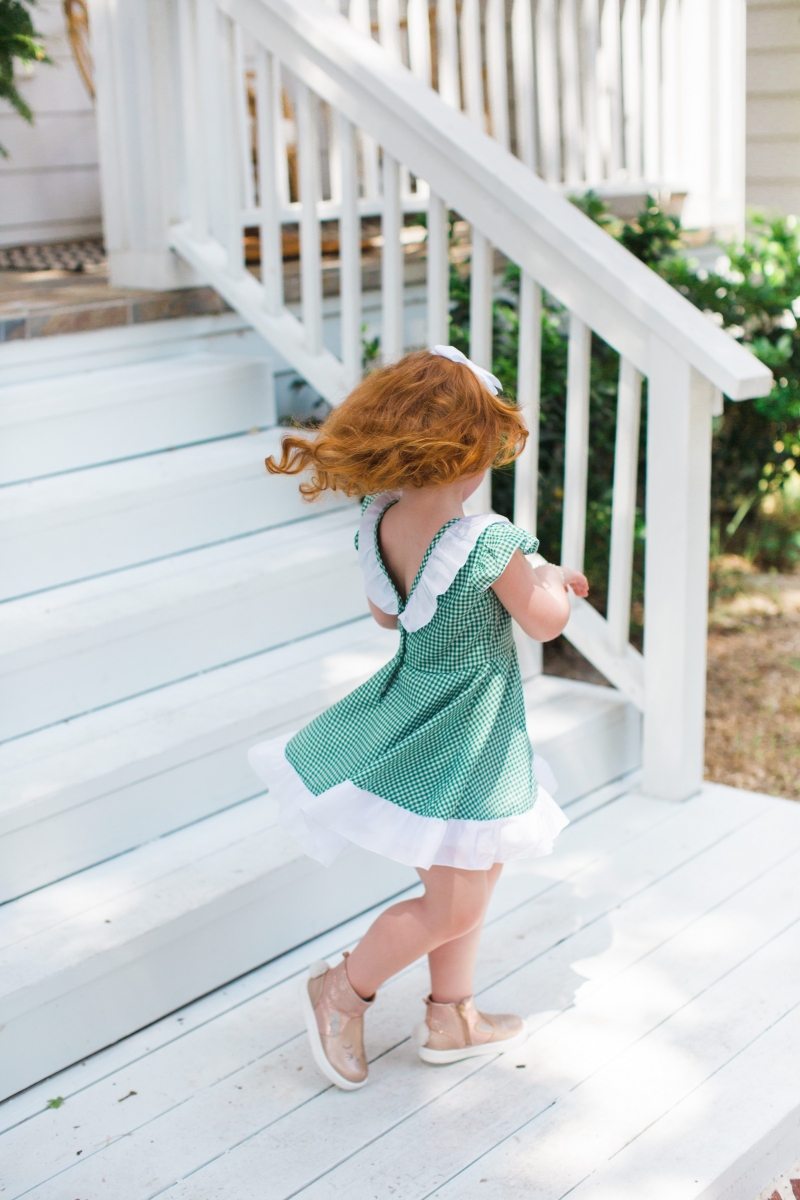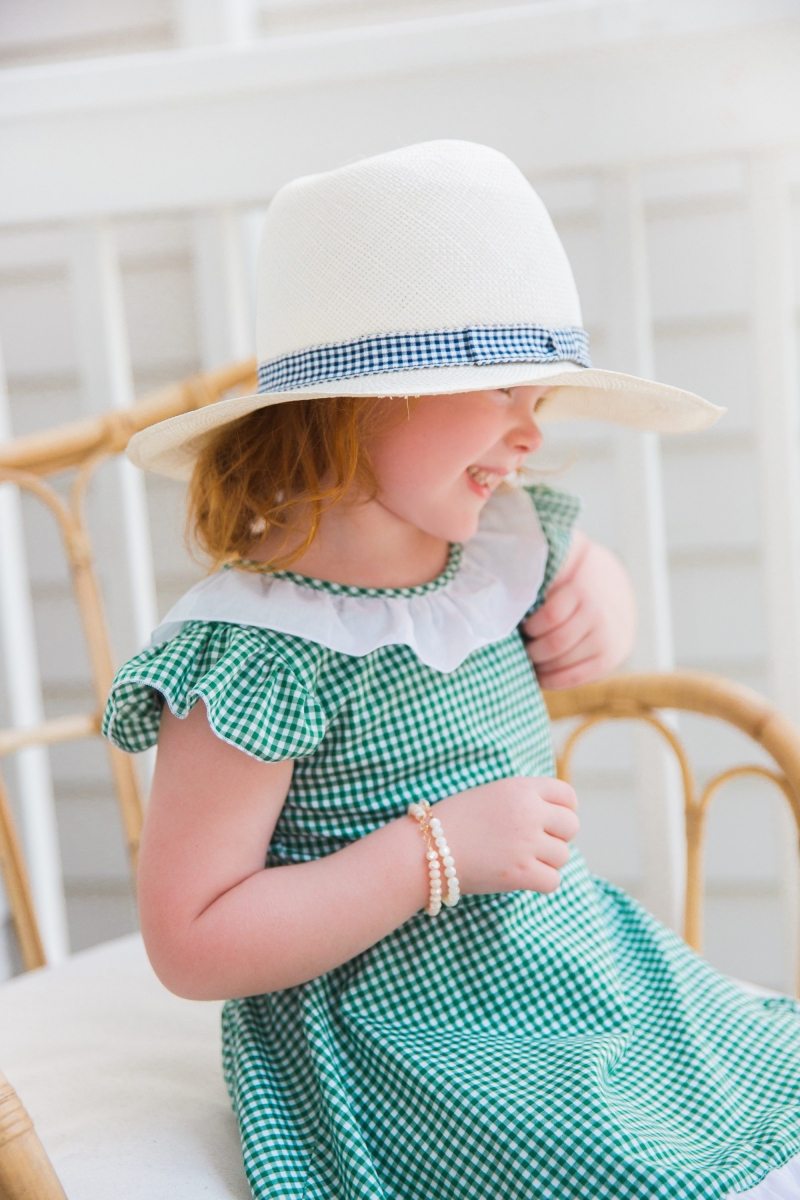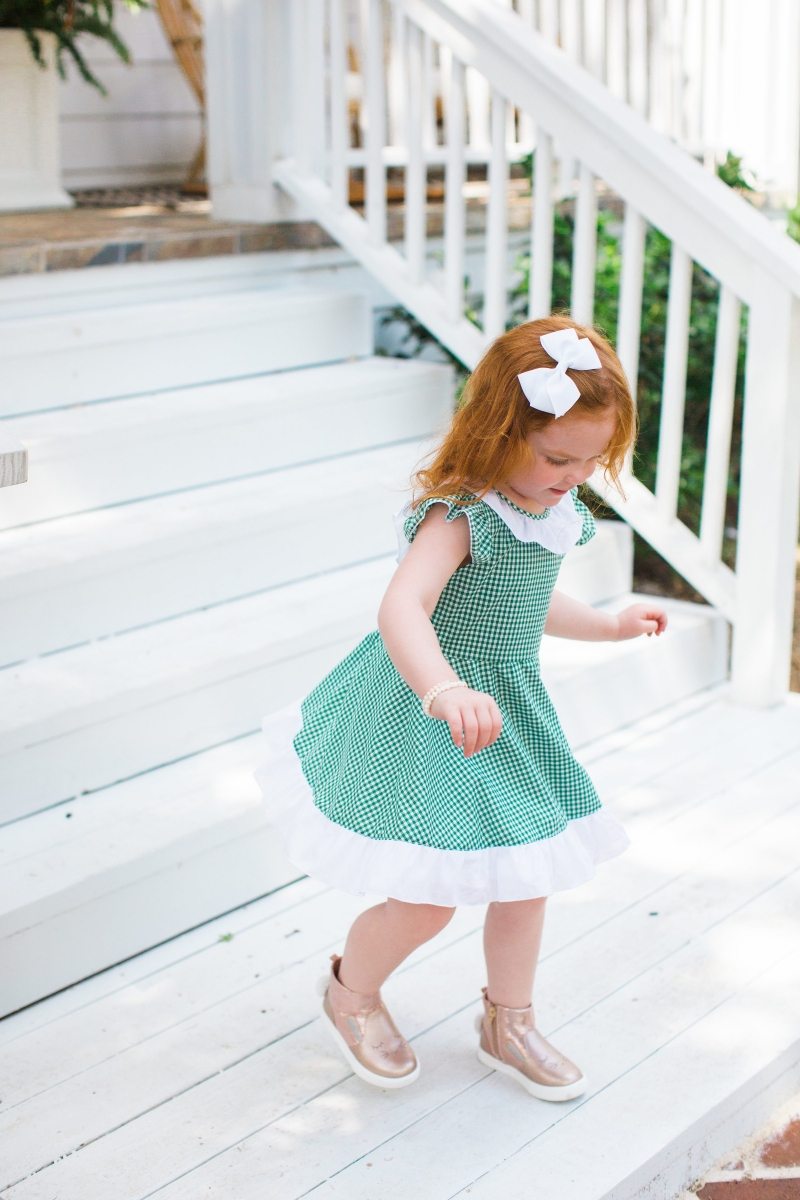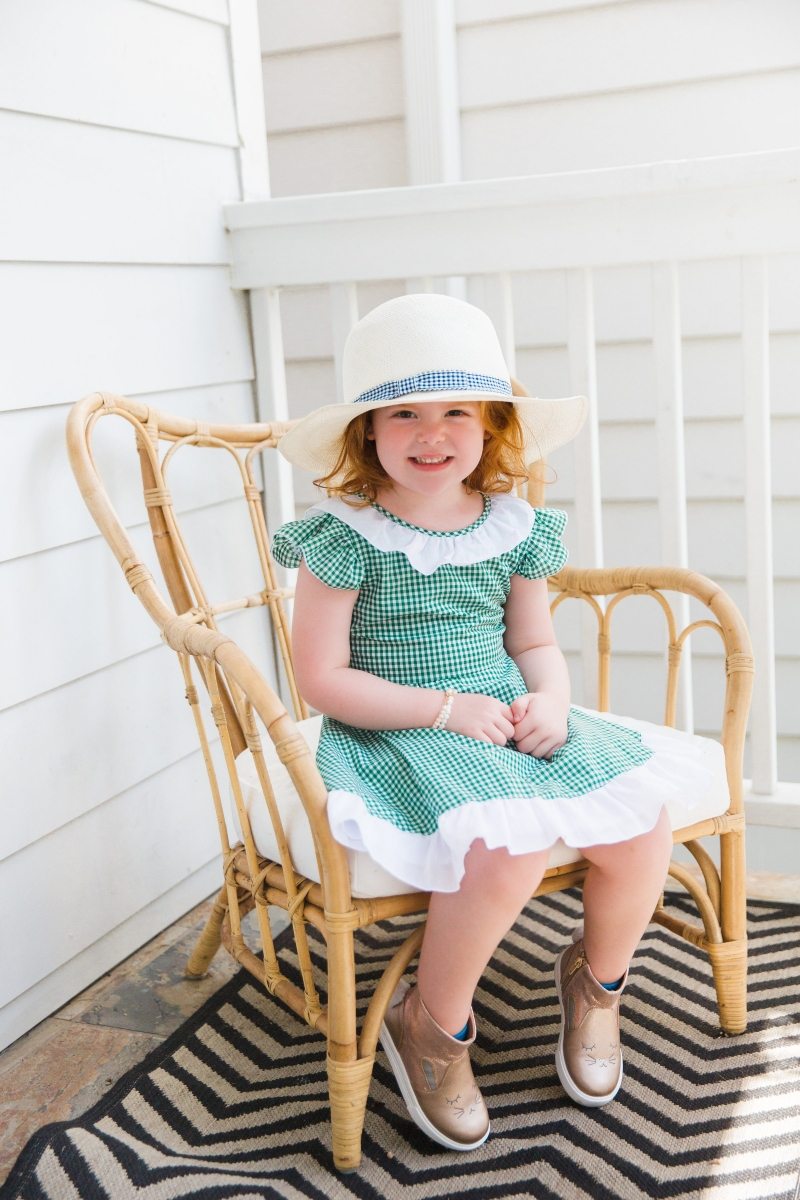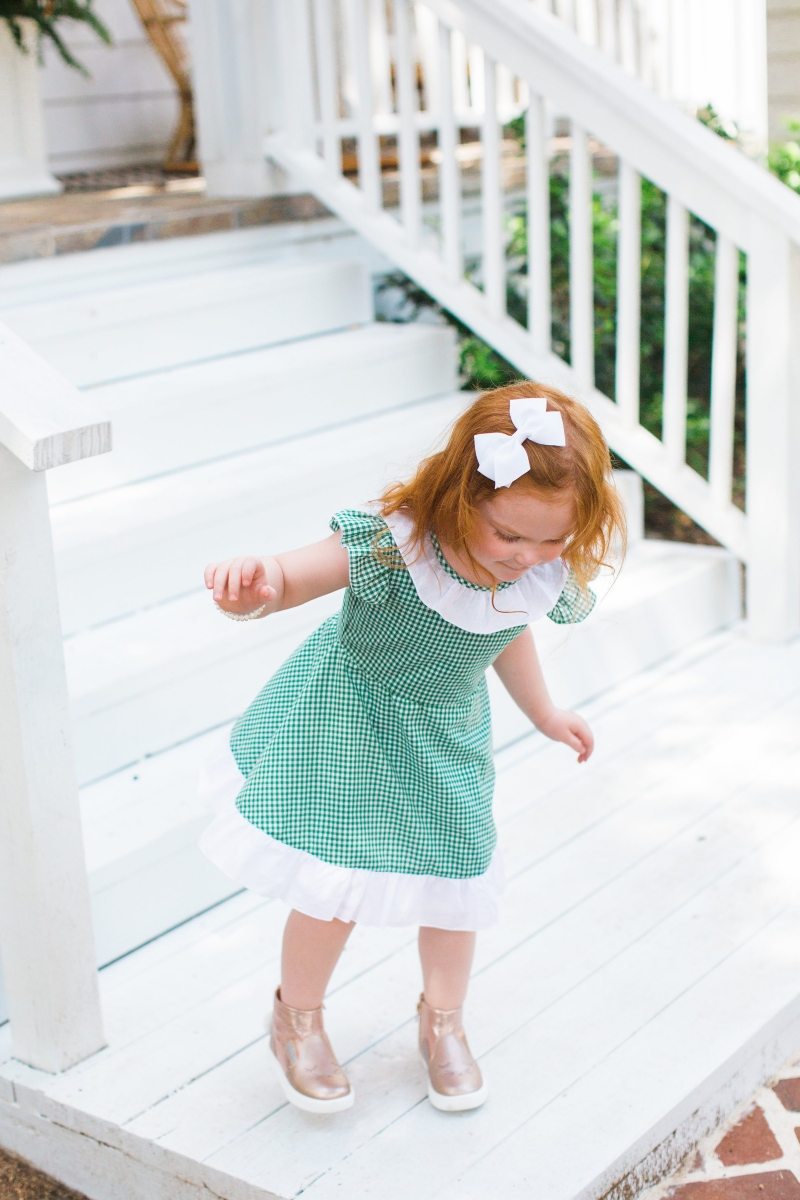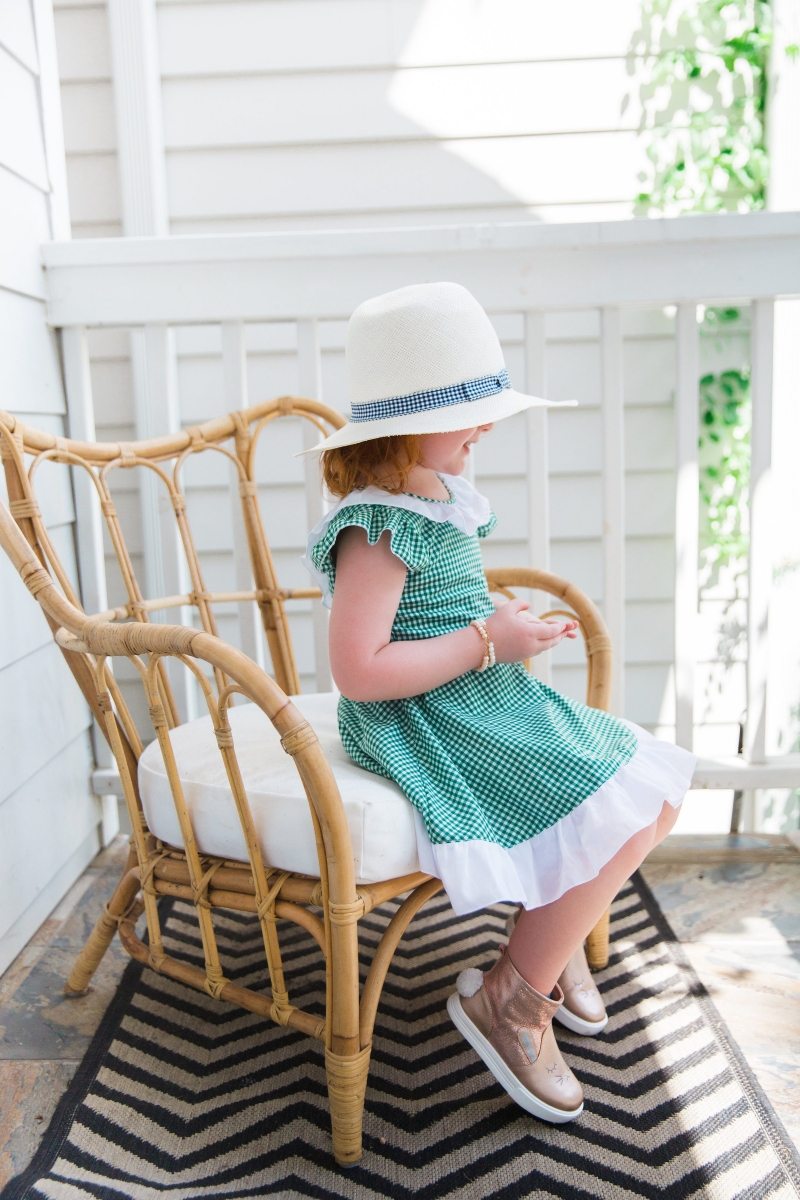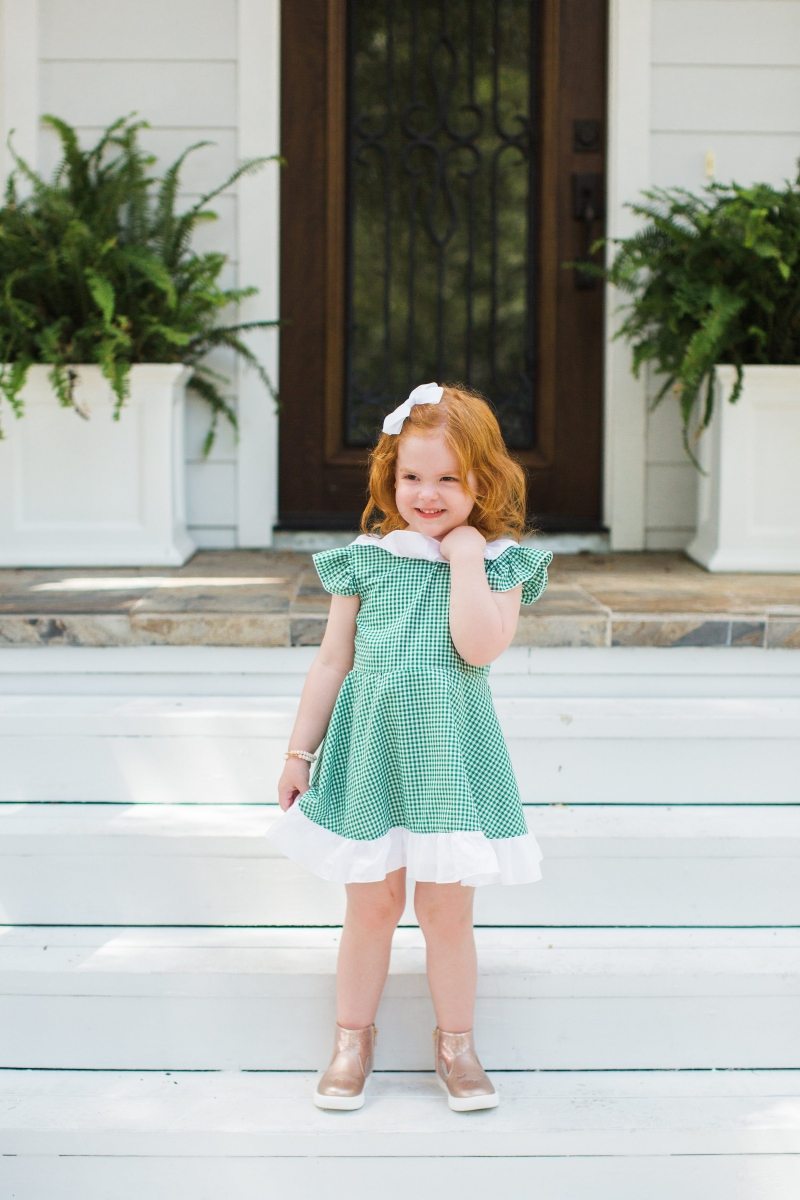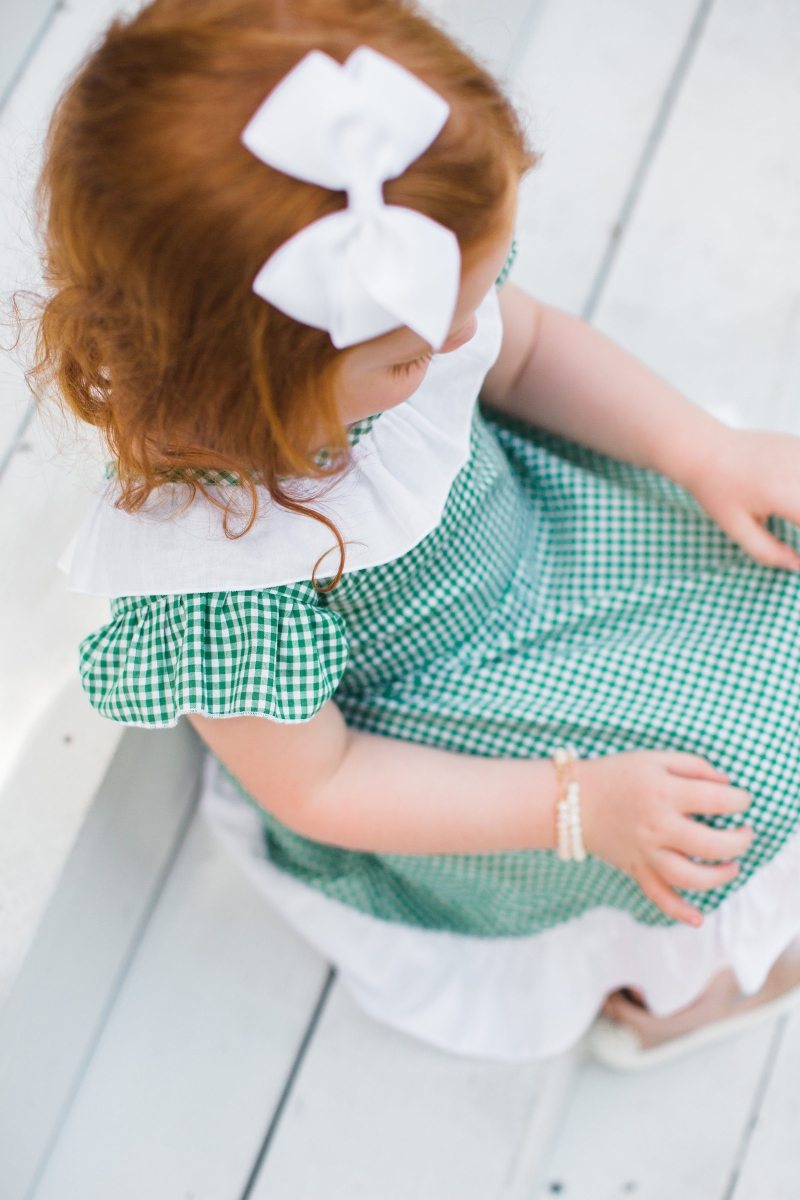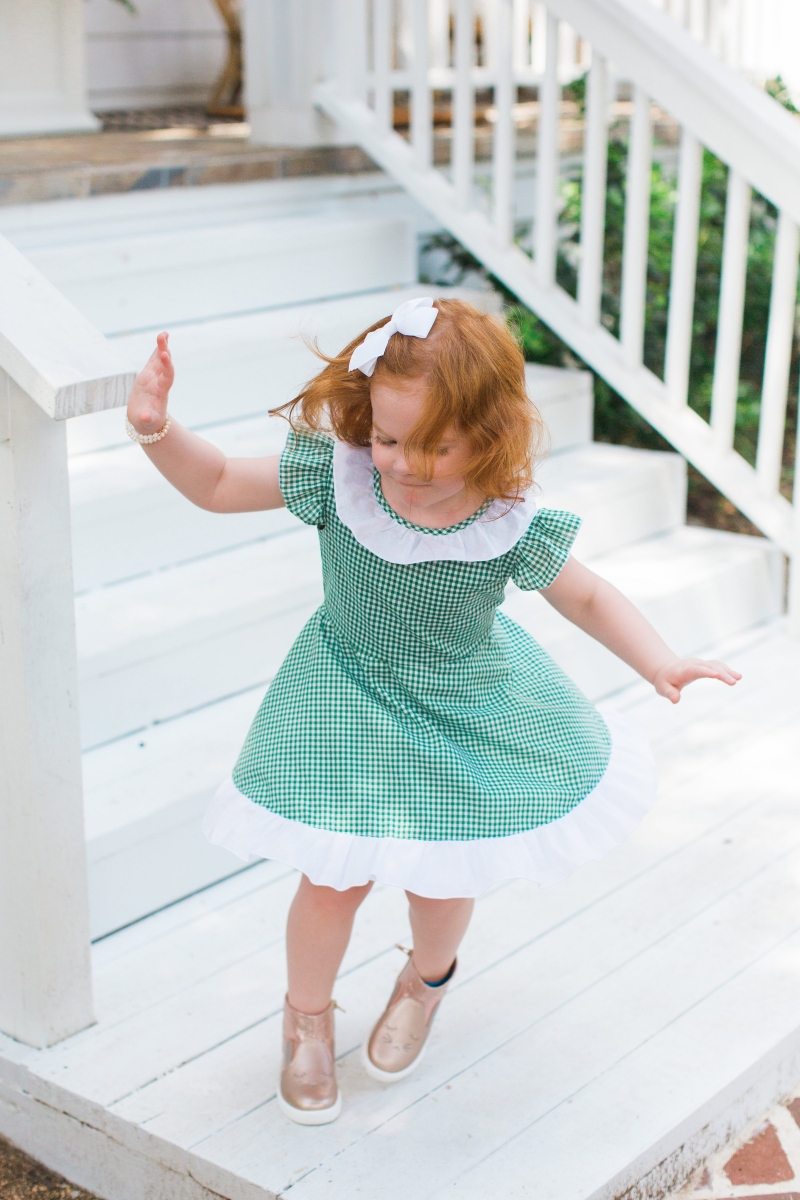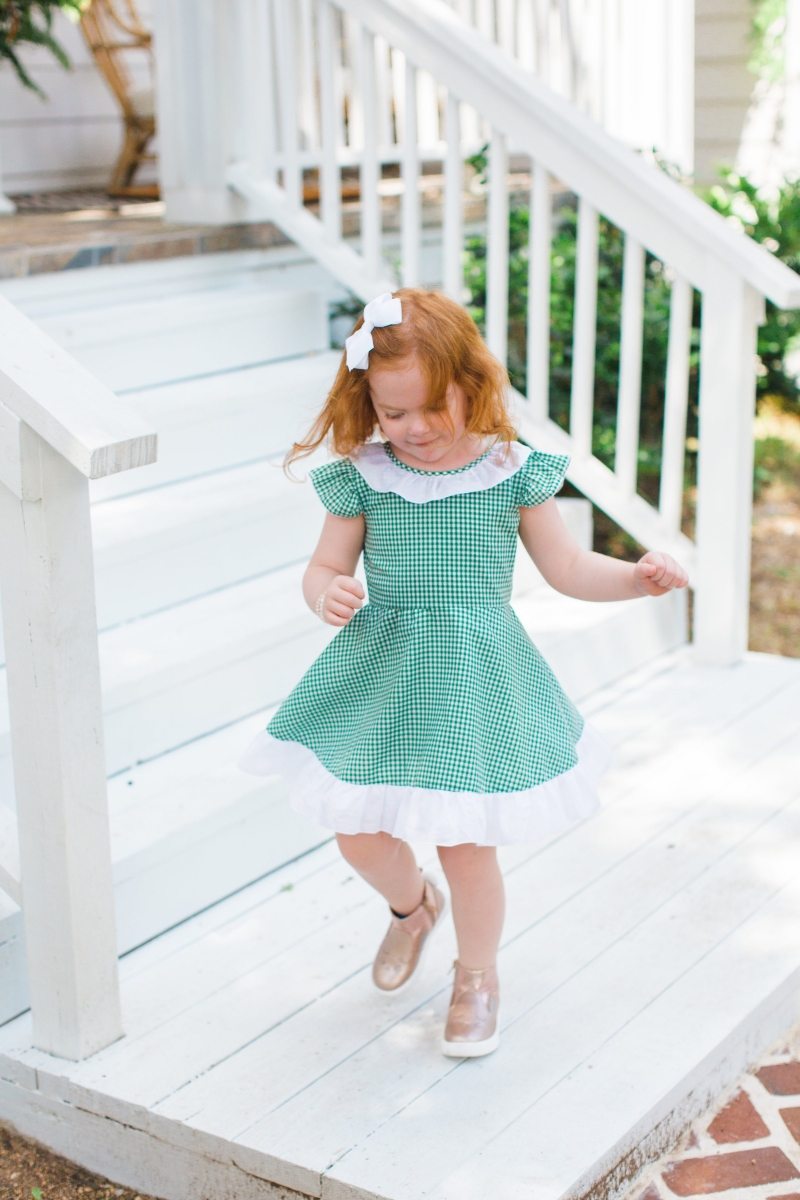 I hope you all love this dress as much as we do! Thank you for supporting Texas Children's Hospital with the purchase of this dress!