It's safe to say that throughout our nearly 10-year friendship, Candice and I have often gone the pampering route when we buy gifts for one another. Whether it's a favorite perfume, spa services or cosmetic splurges, we've always enjoyed treating one another to beauty-related gifts.
I know it seems early to be thinking about holiday gifting (after all, Halloween hasn't even passed yet) but I love a good deal (and these holiday sets tend to sell out) so today I'm sharing with you Benefit's holiday gift sets in partnership with Ulta.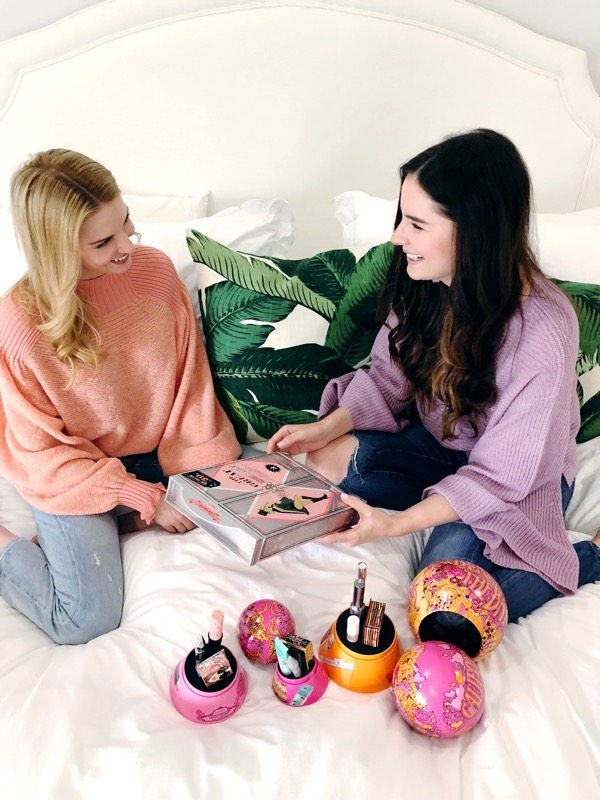 Beauty and the Bay gift set ($39)  |  GALifornia Love "Limited Edition Holiday Value Set" ($29)  |  The Great BROWnanza! Blockbuster Brow gift set ($59)  |  Cable Car Cuties Limited Edition Holiday Value Set ($19)  
Let's hit the rewind button for a second — I've been using Benefit products for over a decade now. In fact, Benefit's Hoola bronzer was the first I ever used. I've also been using their Eye Bright pencil for over 10 years and most recently became addicted to their brow products when I was sent a package of them to try out (I even talked about it on my Instagram stories if you're a regular).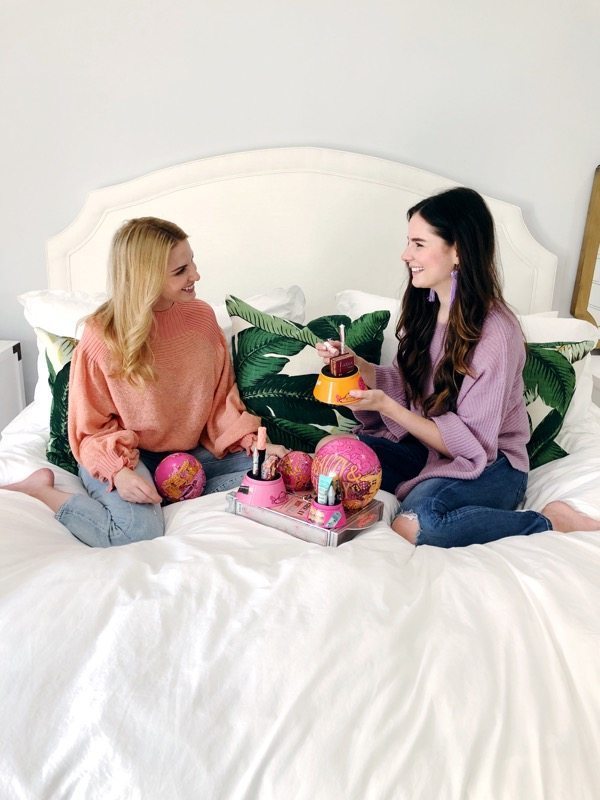 The holiday kits have amazing price points and come with some of the brand's most-loved and highly rated products. I'm going to break down what's in each kit so you can see which one (or two or three or five) you like best! Also — I can't get over the fun, bright, dome packaging. Seriously love the theme of this collection and the presentation is perfect for gifting. You could totally slap a cute bow on it and be done!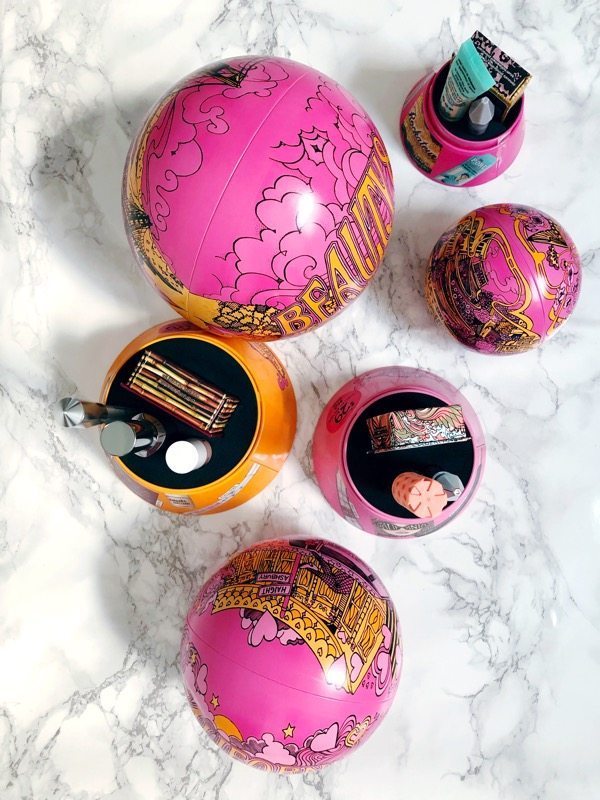 In this post, I'm also going to share mini-reviews of the products I use and love (and Candice has some recommendations too!)
Beauty and the Bay gift set ($39 | $87 value)
Full size High Brow Highlight & Lift Pencil  |  Full size They're Real! Mascara in Jet Black   |  Full size Hoola Matte Bronzer  |  High Beam Liquid Face Highlighter Mini
A full-size Hoola matte bronzer retails for $29 on its own, so for $10 more, you get three additional full-sized products which is a total no-brainer. Benefit's They're Real mascara retails for $24 and has over 9,000 reviews on Ulta.com with an overall 4.5 star rating and is part of this gift set. I personally only use waterproof formulas, but these reviews are amazing.
I have the High Brow highlighting and lift pencil and not only is it fantastic for use on the brow bone, but I've "cheated" a few times and used it just like I use my Eye Bright pencil — to add brightness to the inner corners of my eyes and also to line my lower lash line (a trick that makes your eyeshadow stay on all day when used as a "primer" for your liner).
I have used and really like the High Beam liquid highlighter, but it's not a product I use daily. However, the holiday season/New Year are a perfect time to add a little extra glow to your skin. I know some women who use it daily on their cheekbones and even down the center of their noses and brow bones!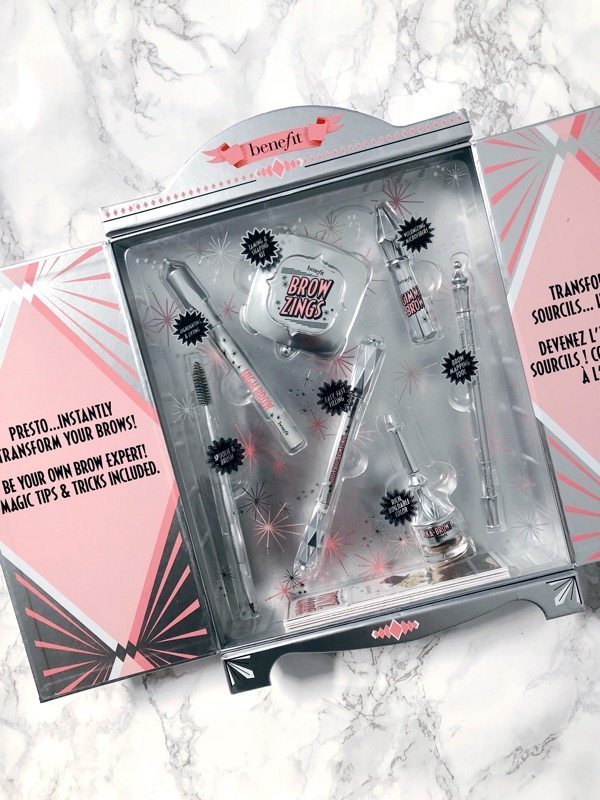 The Great BROWnanza! Blockbuster Brow gift set ($59  |  $151 value)
Full size Gimme Brow-Volumizing Fiber Gel  |  Full size Brow Zings Total Taming & Shaping Kit For Brows  |  Full size Goof Proof Brow Pencil Easy Shape & Fill  |  Full size Ka-BROW! Cream-Gel Brow Color with Brush  |  Full size High Brow Highlighting & Lift Pencil  |  Angled Eyebrow Brush & Spool |  Brow Mapping Tool
The largest kit of them all, this is for your brow-obsessed bestie (or maybe a friend who wants to try brow products but doesn't know what she needs — this is a way to try several at once without breaking the bank).
I have tried every single product in this kit and my favorites are the high brow pencil, the goof proof brow pencil and the volumizing fiber gel. The goof-proof pencil is thicker and angled, allowing you to get a great brow shape without having to be super precise like you would with the thinner pencil. The volumizing fiber gel is perfect as a setting gel for filled-in brows or on its own. Sometimes on weekends, I use it on its own for a super natural look with just a little bit of definition. This is perfect for women who don't want the fuss of using a pencil but still want to tame their brows. Though not included in this particular kit, I also use and adore Benefit's precisely pencil.  It's a daily favorite.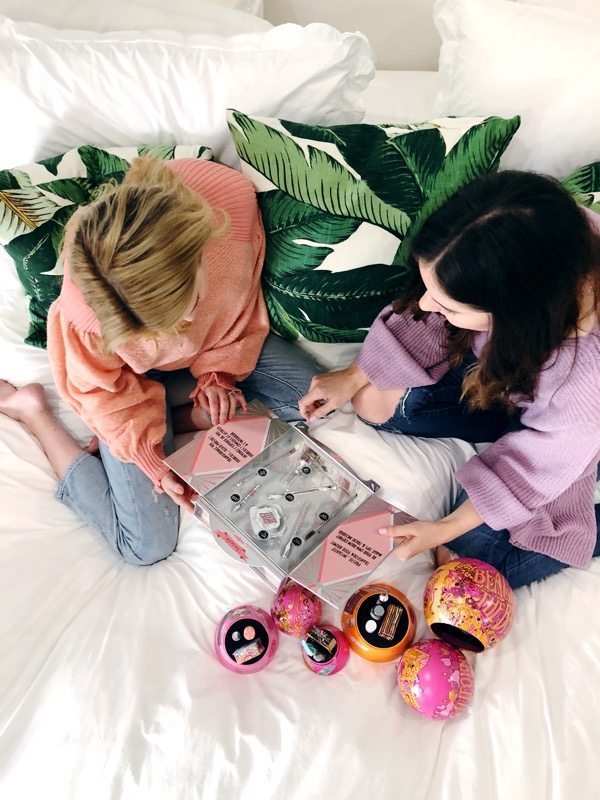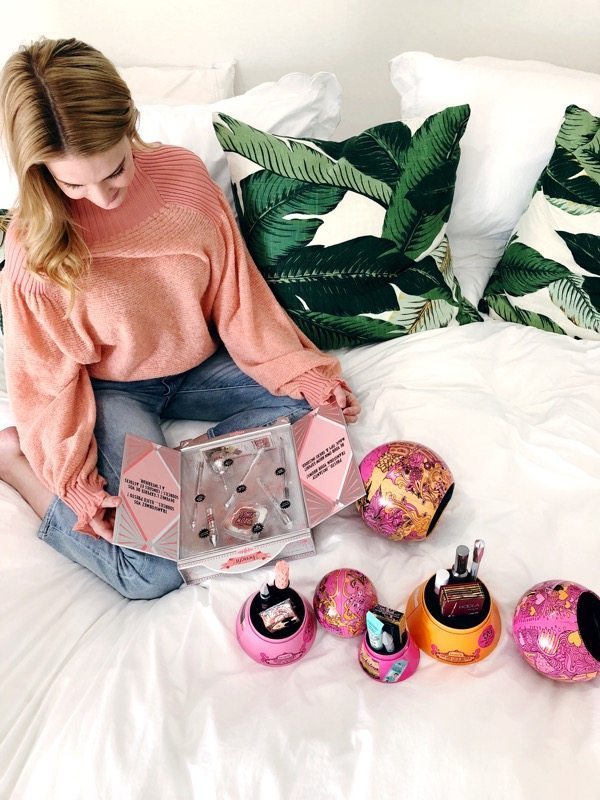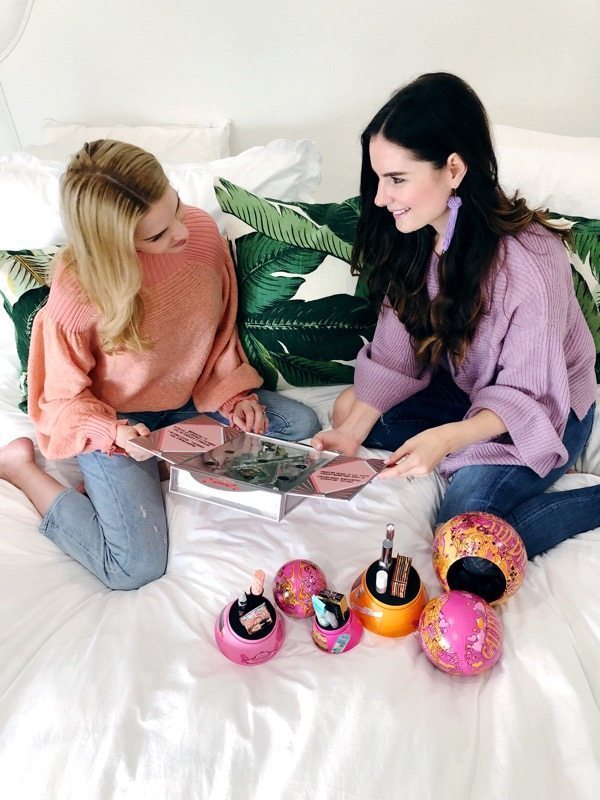 GALifornia Love "Limited Edition Holiday Value Set" ($29  |  $63 value)
Full size Roller Lash Super Curling and Lifting Mascara in Black  |  Full size Gimme Brow Volumizing Fiber Gel in Shade 3  |  GALifornia Sunny Golden Pink Blush Mini
This kit has such a fun name and includes another best-seller — Benefit's Roller Lash super curling mascara. As we were going through the products in each gift set, Candice was thrilled this was included because it's her daily mascara. She says (and I quote) " it's the only mascara I've used [and I've tried many] that actually separates and provides an eye-opening effect without having to curl my lashes!"  If they made this in a waterproof formula, you know I would be all over this mascara because there's nothing I love more than a curled lash. Candice also took home the Sunny Golden Pink blush because it looked beautiful on her peachy-toned fair skin. This kit makes a great gift for the friend who has a really simple makeup routine because it covers all of the basics– defined lashes and brows and a little color on the cheeks.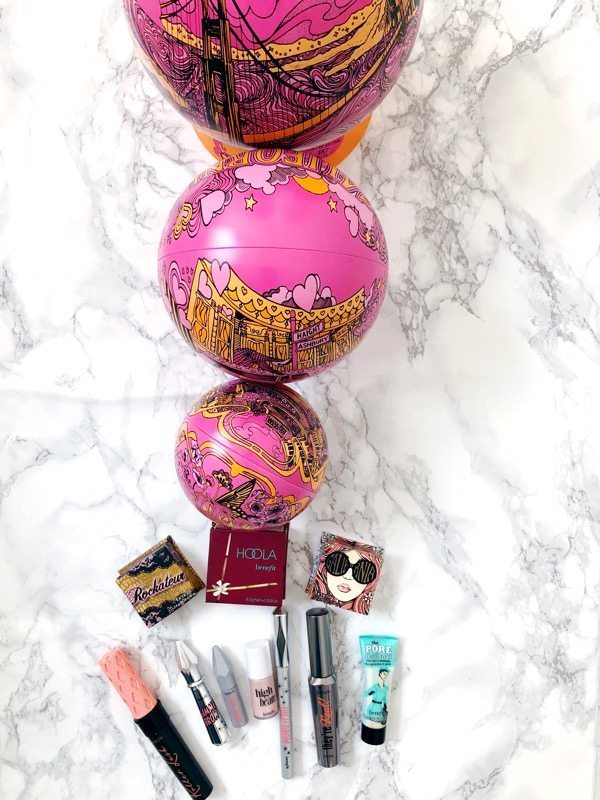 Cable Car Cuties Limited Edition Holiday Value Set ($19  |  $33 value)
The POREfessional Face Primer Mini  | Rockateur Rose Gold Blush Mini  |  Fun size Gimme Brow Volumizing Fiber Gel in Shade 3 
The smallest of the three kits, with three mini products, it's a great price point for when you want to give a useful, nicely packaged gift for under $20. Love that it has the rose gold blush mini, so flattering for many skin tones!
Happy (HOLIDAY!) shopping!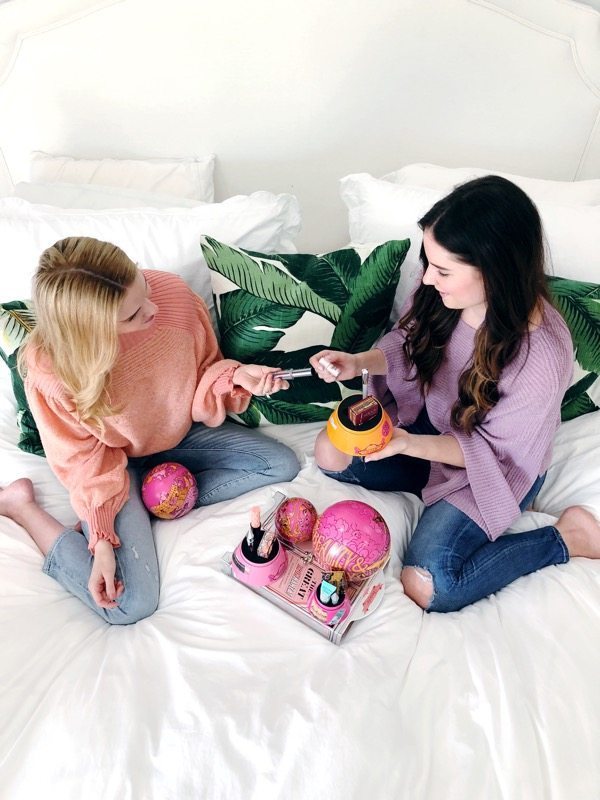 This post is sponsored by Ulta. All thoughts and opinions are my own. 
Shop the Post