Happy Friday! I thought I would put together a post of things I bought during the sales and items I already own and highly recommend, to help fulfill your own wish lists or items to keep in mind as you shop for others.
Nespresso Breville VertuoLine Bundle
Originally retails for $359.99 on sale for $161.99 + free shipping
Kevin purchased this for me to keep at the office. We have the original Nespresso at home, but only get to enjoy it on weekends. I figured since I spend five days a week at the office and love one to two cups of coffee per day, this was a worthwhile investment. It can make both coffee and lattes (comes with the milk frother) and it also has new flavored pods (I ordered cherry, banana and vanilla). I cannot wait to try this — bye bye office coffee! I keep almond milk at work and this will look great on my desk. I have also heard great things about the Coffee Ninja, which is also on major sale, so check out that option too.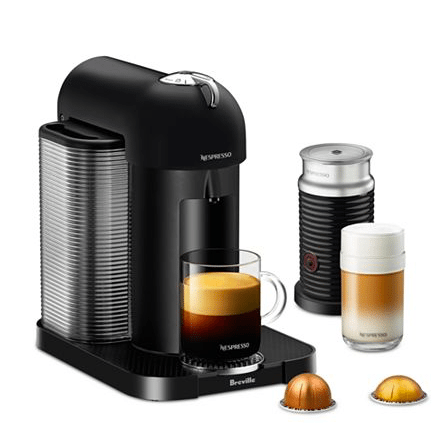 GloPro Microneedling Device
Y'ALL. I'm still kicking myself for not buying this during NSale because everyone is RAVING about it and basically saying it changes your skin. NEED. It's on sale right now so I'm finally biting the bullet and getting into micro needling. I cannot wait to share this with you all — so many of my friends use it and cannot rave enough about it. Game. Changer. This is a splurge item, but taking care of our skin is so critical, so I think it'll be a very worthwhile investment.
UPDATE: NORDSTOM WILL PRICE MATCH FOR 25% OFF TOTAL- MESSAGE THEM AFTER YOU MAKE THE PURCHASE TO GET THE EXTRA 5% BACK!
J.Crew Coat
I already shared this in my last post– but I purchased I purchased this coat, this tank and these flats yesterday. I ordered the coat in a 2 tall and 4 tall because I heard it fits large, so I will report back on sizing — when in doubt, I always order more than one, knowing I can return the size that doesn't fit since it tends to sell out. J.Crew brings this coat back every single season because it's timeless and great quality. Though we don't have long winters in Houston, I am freezing when it does get cold and like to have a nice jacket. I haven't purchased a jacket since I got my cold-weather puffer coat when we went to Paris (before we had kids), so it was time! This is a classic you'll wear + love for a very long time.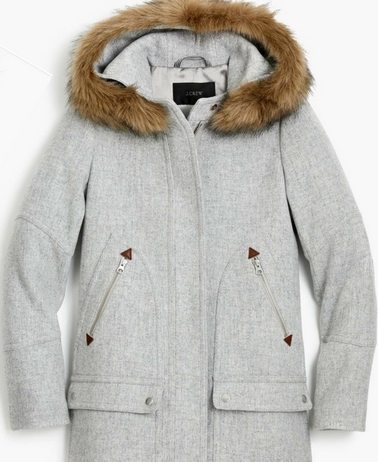 Shark Vacuum Cleaner
The cheapest I can find this for is on amazon for $159.99, but this vacuum cleaner, as you know (because I talk about it incessantly) is a game-changer for your floors and carpets. I literally feel joy when I get to use it. That, my friends, is not normal. But in a very good way. This is a purchase you will not regret. There is a similar model on sale for $127.99 with excellent reviews also – here.
UPDATE: IT LOOKS TO BE ON SALE FOR $128 — GET THIS BEFORE IT SELLS OUT!
Karen Walker Sunglasses
I love these sunnies so much that I just paid quite a bit to have prescription polarized lenses put into them. I wear them at all times when I'm outdoors or driving. The tortoise frame is beautiful and I adore how oversized they are. Get them for 20% off when you buy them now, here.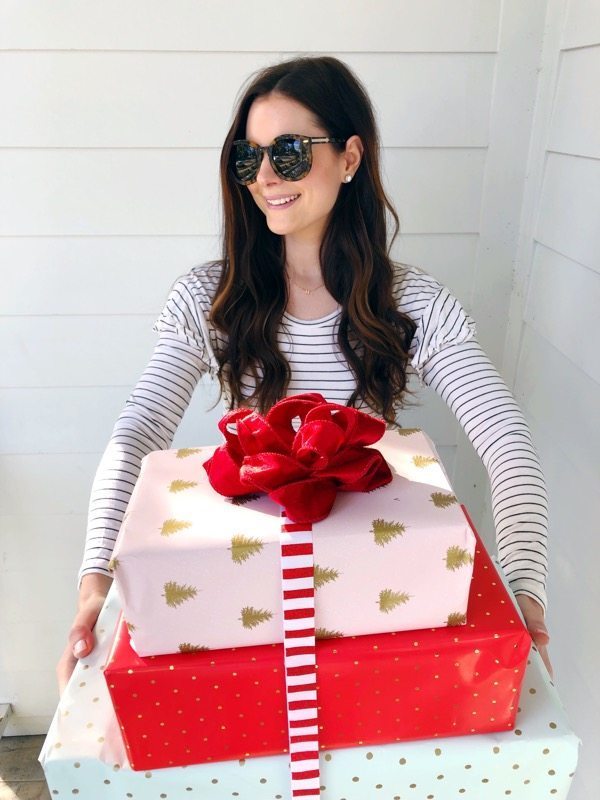 AG Jeans
I have never encountered a more flattering pair of jeans, but they're pricey enough that waiting for a sale is a totally reasonable path towards owning a pair. I found them on sale here. I also have this pair (with no rips) and I found them on sale also for just $117.Or, add them to other items ypou're getting at ShopBop for a larger discount.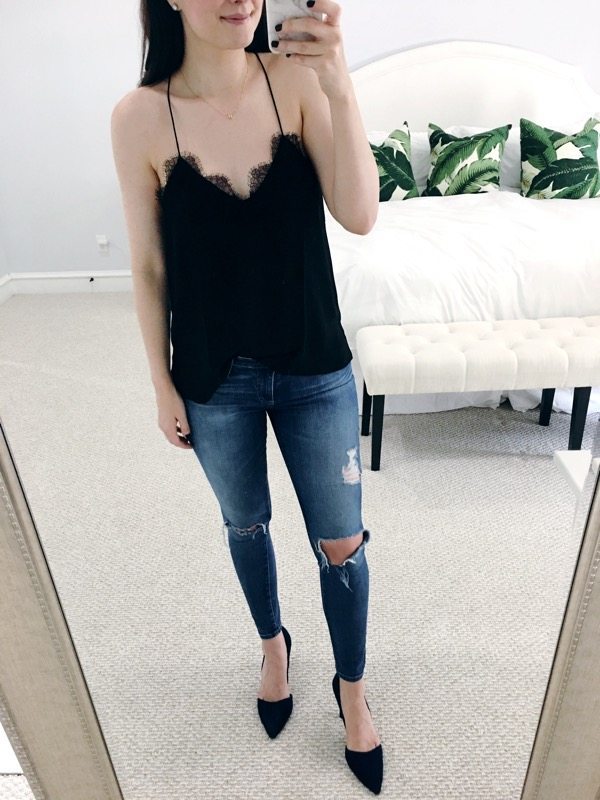 Plaid Flannel Shirt + Pixie Velvet Pants 
My Old Navy picks were so amazing this round (I did a try-on session on IG stories) that I'm going to repeat myself here — do yourself a favor and order all of these items for 50% off: velvet rockstar pants  (size up- I went to a 6) |  plaid flannel shirt  (small) |  pixie velvet pants (size 4) |  navy dot pixie pants  (size 4) |  pixie pants in black   (size 4)|  crepe dotted blouse (size medium tall -but TTS – small tall was old out)  |  flannel blanket scarf (one size)
I promise NONE of these will disappoint. The plaid shirt and velvet green pants are particularly incredible if you only pick two items. Sizes listed above. I also want to note my love for this sweater vest – sizes are selling out fast and it's a staple for me – I wear it constantly!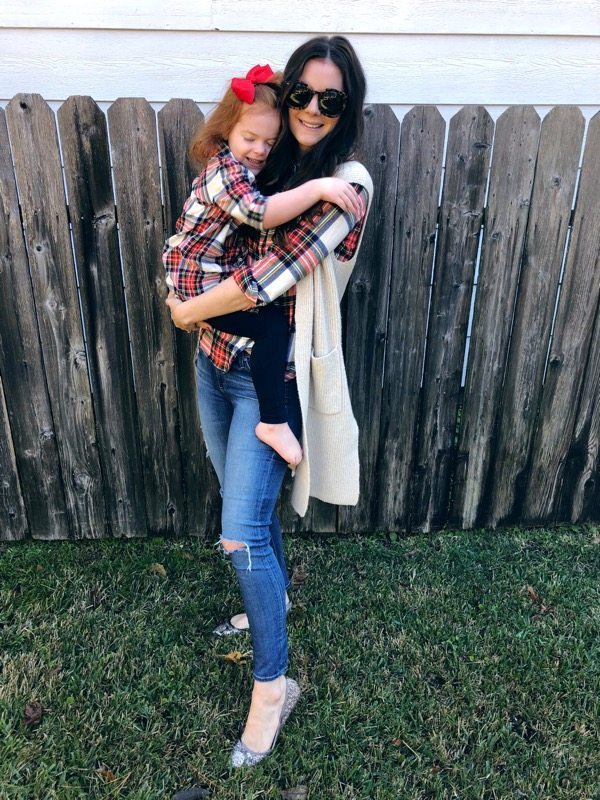 Pink Adidas
On sale for just $54 (40% off!), these are SO cute – the pink has a lilac undertone and they look so cute paired with denim and leggings. I love having sneakers around that are just for casual wear, running errands, weekends, etc.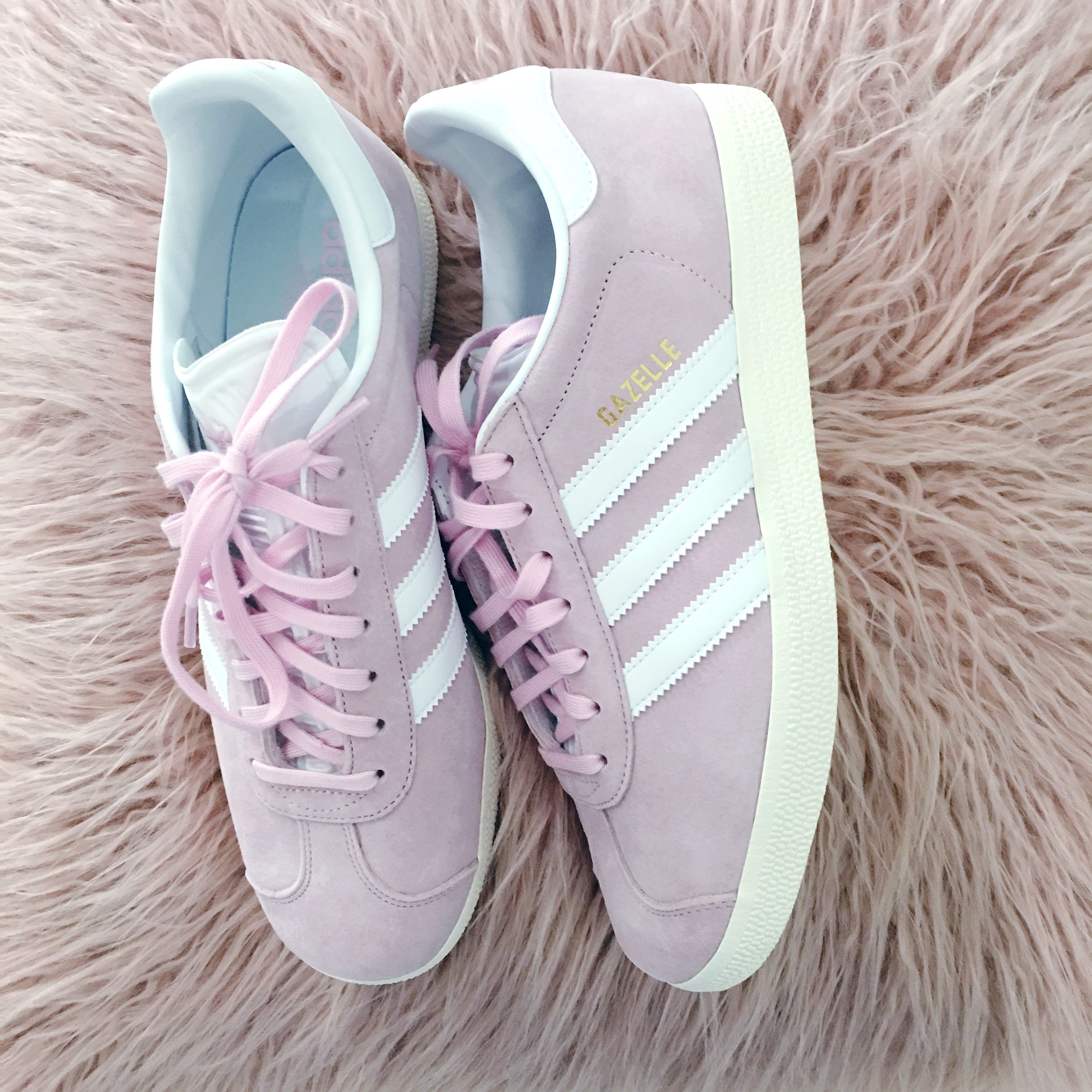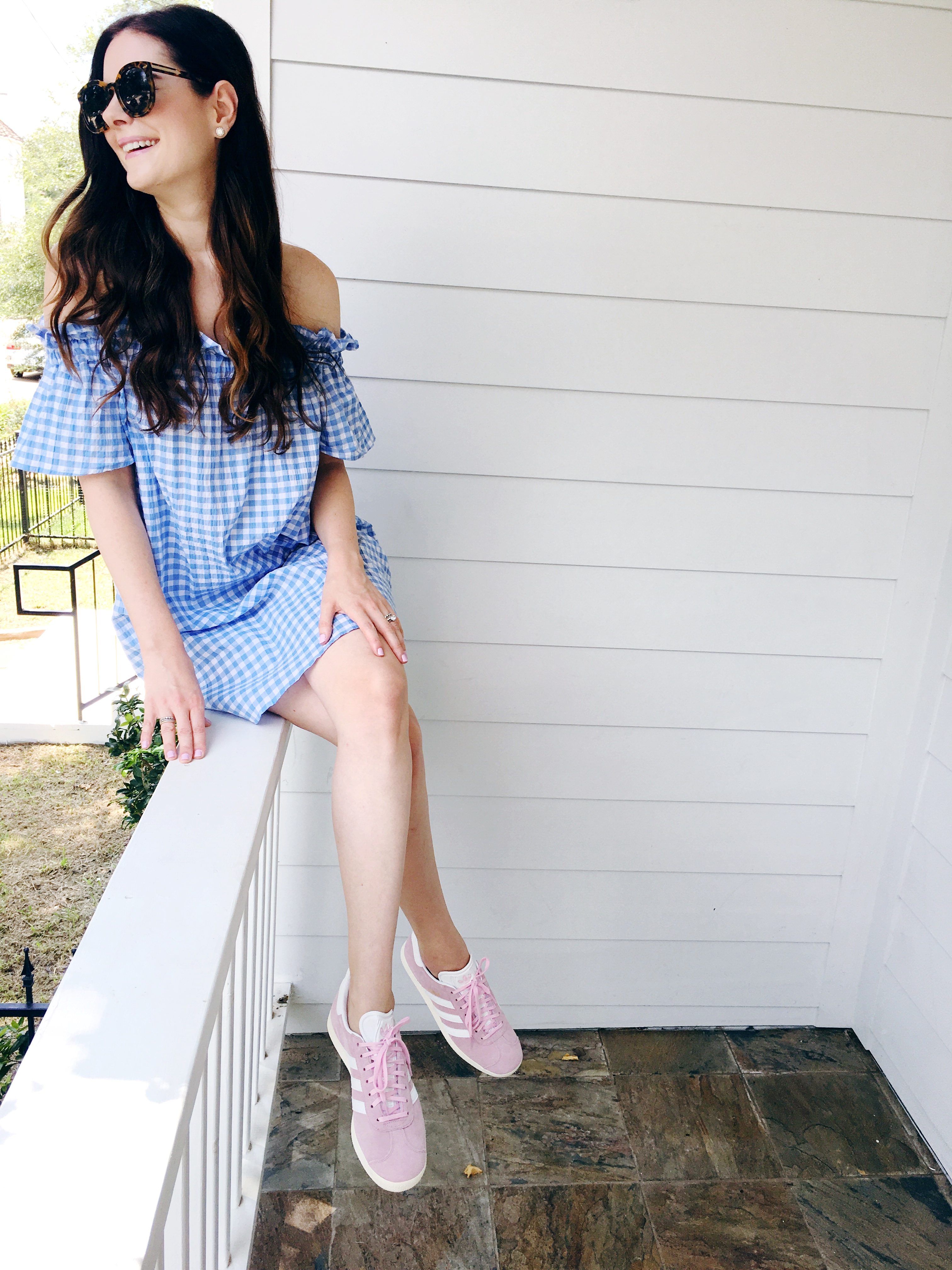 A Simplified Life: Tactical Tools for Intentional Living
This book, selling for just $10 is something I ordered today because the title speaks to me. I've been following Emily Ley for a long time and really look forward to using some of these techniques. Here is the synopsis of the book:
"Do you long to simplify the demands on your time, energy, and resources? Have complicated responsibilities, overwhelming to-do lists, and endless clutter left you feeling overwhelmed? Busy wife, mom, entrepreneur, and bestselling author Emily Ley knows how you feel. With a growing family, increased work demands, and more, she understands the struggle it is to keep the plates spinning. In A Simplified Life, you'll find Emily's strategies, systems, and methods for permanently clearing the clutter, organizing your priorities, and living intentionally in 10 key areas—from your home and meal planning, to style and finances, parenting, faith life, and more. Emily will show you how to truly make the most of your days with realistic, achievable, and tactical tools."
T3 Micro Whirl Trio Curling Wand
My holy grail curling wand is on sale for 25% off right now and while it's a huge splurge, it has totally changed my hair. I LOVE my waves now. They last longer, look better and more defined and overall the wand is so easy and fast to use (once you get used to the technique). I would buy one tomorrow if anything every happened to mine, that's how much I love it. You can also buy the actual curling wand base and one of the barrels for a lower cost option!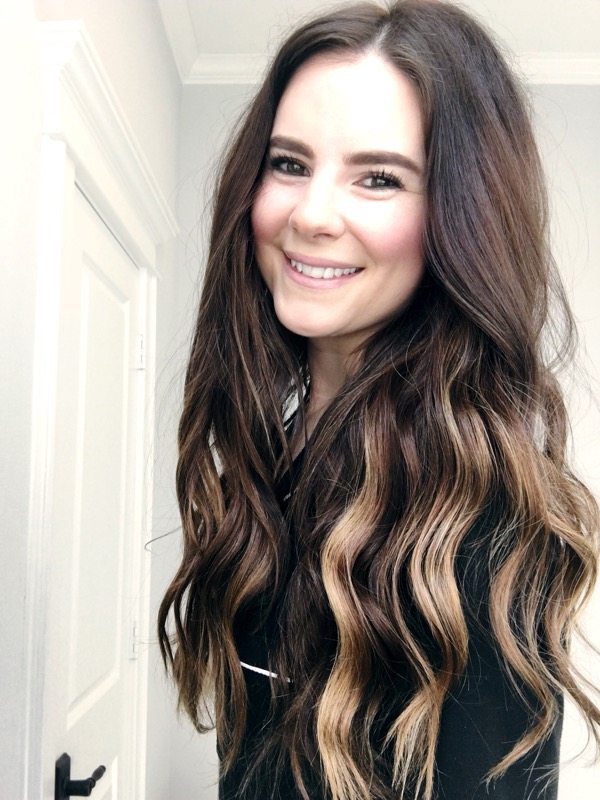 Gold Mirror
Our gold dining room mirror is amazing and currently 25% off. It's a splurge, of course (most mirrors are super pricey) but it's such a standout piece. I truly adore it and think it could work in so many spaces – in a dining area like ours, over a mantle, over bedside tables or dressers. It's truly one of those standout pieces you won't regret.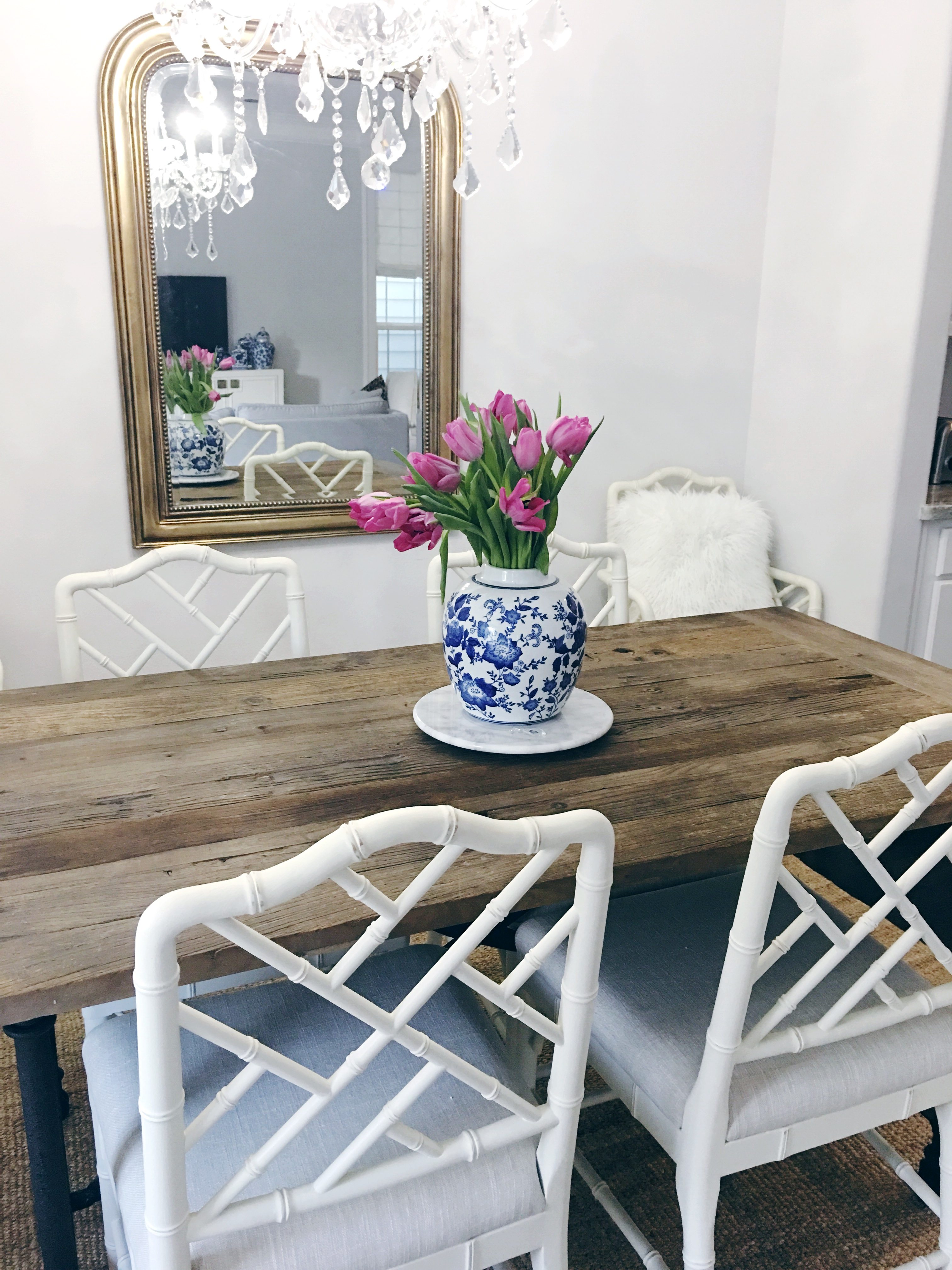 Free People Thermal
I adore this top (I'm actually wearing it as I type this, haha). It's such a versatile piece, super long, has tumb holes and looks great with jeans or leggings. It's on sale for $40 – such a great deal for Free People. They have it in a baby blue color right now that is beautiful!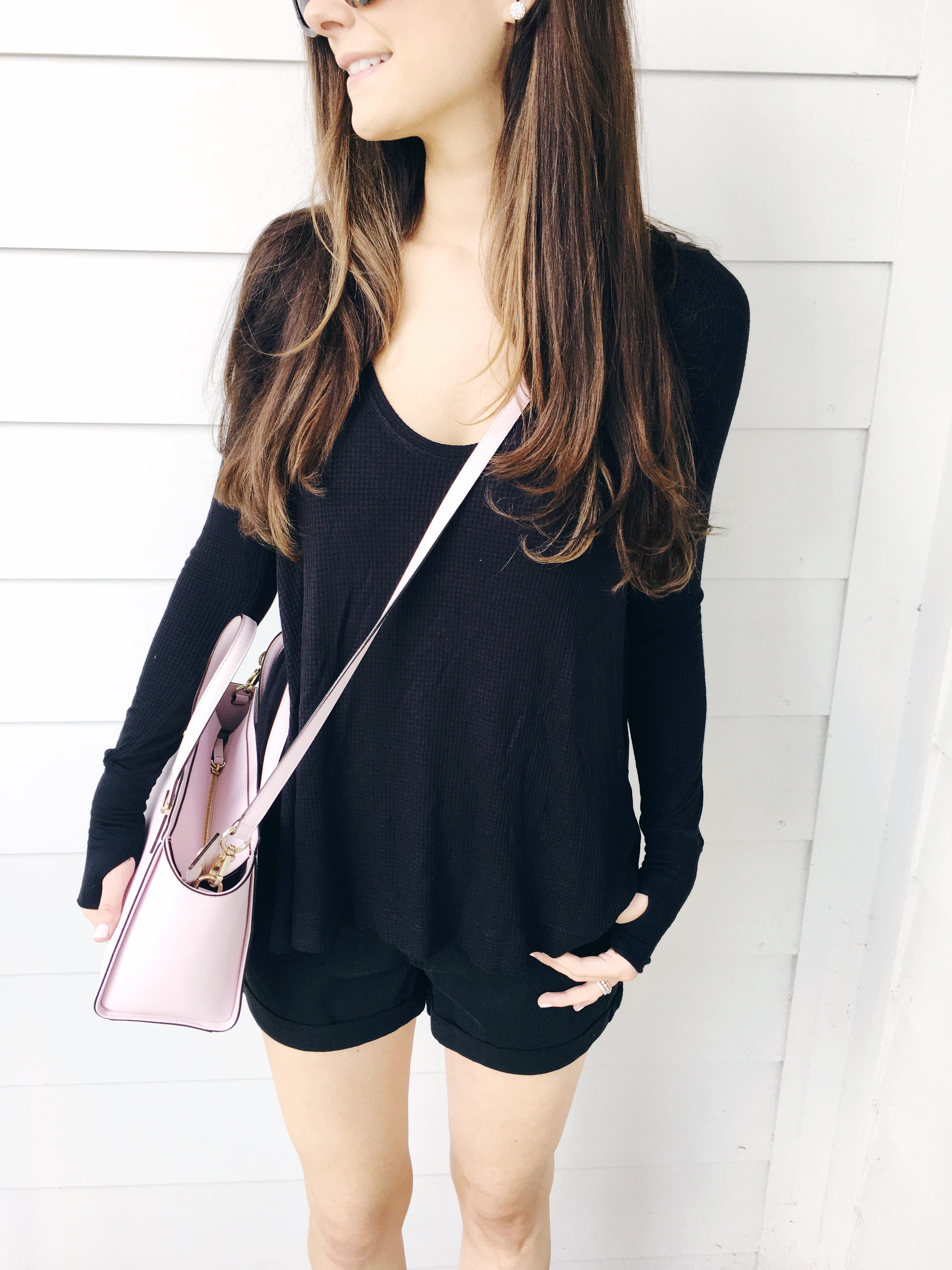 Initial Necklace
I'm pretty much obsessed with initial necklaces of all kinds — bars, tags, etc. I love wearing my children's names or initials around my neck and I found this Kate Spade initial disc necklace on sale for $40. For just $5 more (though not on sale) is this pave initial necklace that I wear constantly. These make great gifts too.
I also should mention that the Free People Odessey Tee is on sale for $23! I own and love it.
Stacked Heel Pump
These heels have been in my cart for a month or so and seeing they're on sale is going to make me pull the trigger. I loved a stacked heel and the velvet pump is such a perfect fit for the season. They're just $66 now and come in black, blush and nude (all the best basics!)
Halo Stud Earrings
Y'all know I wear my halo studs from the NSale (in this pic) every.single.day. IMO, every woman should own a pair of these studs — they're versatile and add just the right amount of sparkle. I found a pair on sale for $33 — see them here!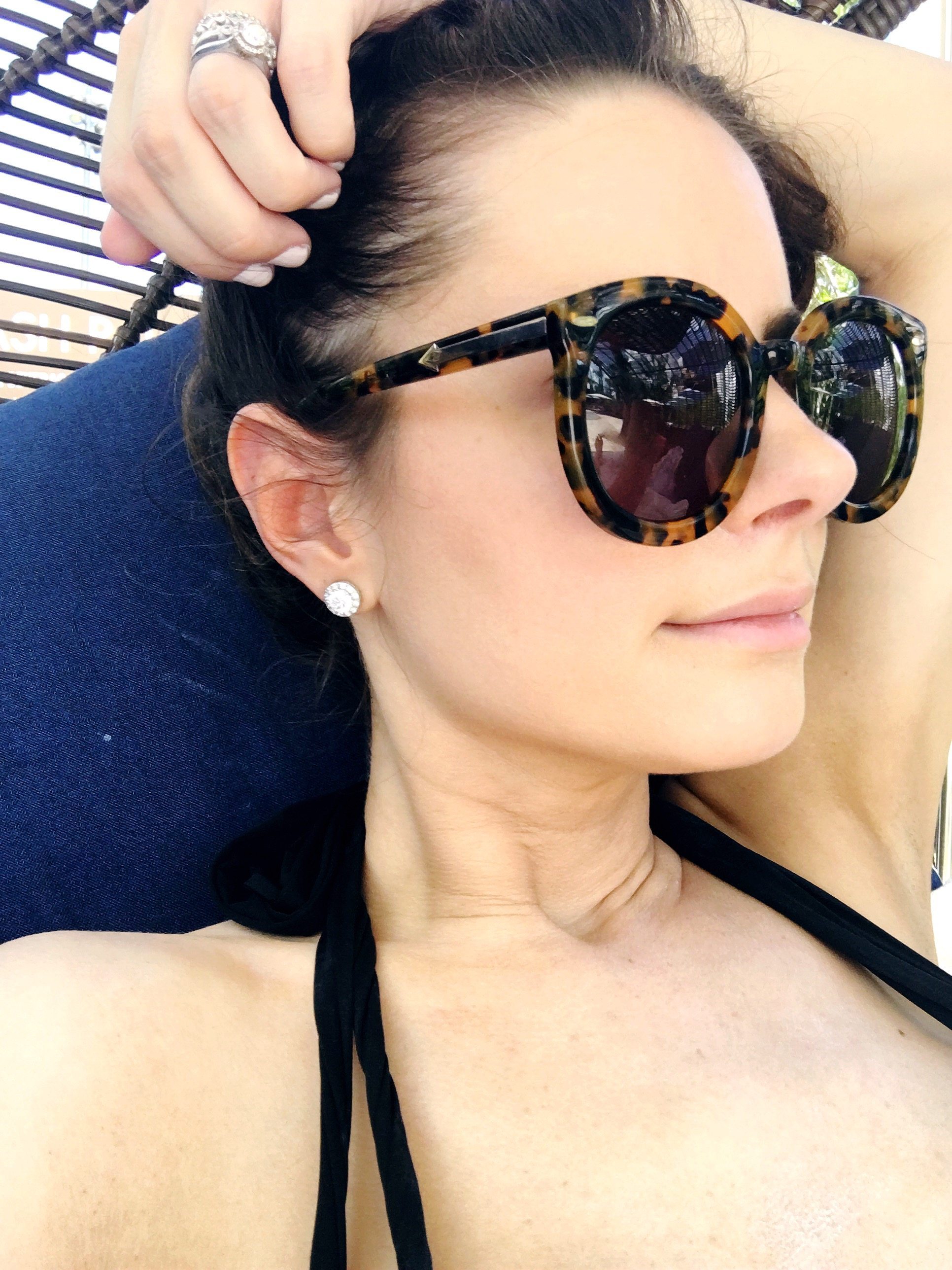 Suede Moto Jacket
My suede moto jacket is a closet staple and I incorproate it into a ton of my outfits. It's on sale in black for under $100 and I urge you to scoop it up if you are in the market for one (it's the exact same brand and style as mine). It's that piece that you can throw over everything from dresses to jeans — I've even worn mine to the office.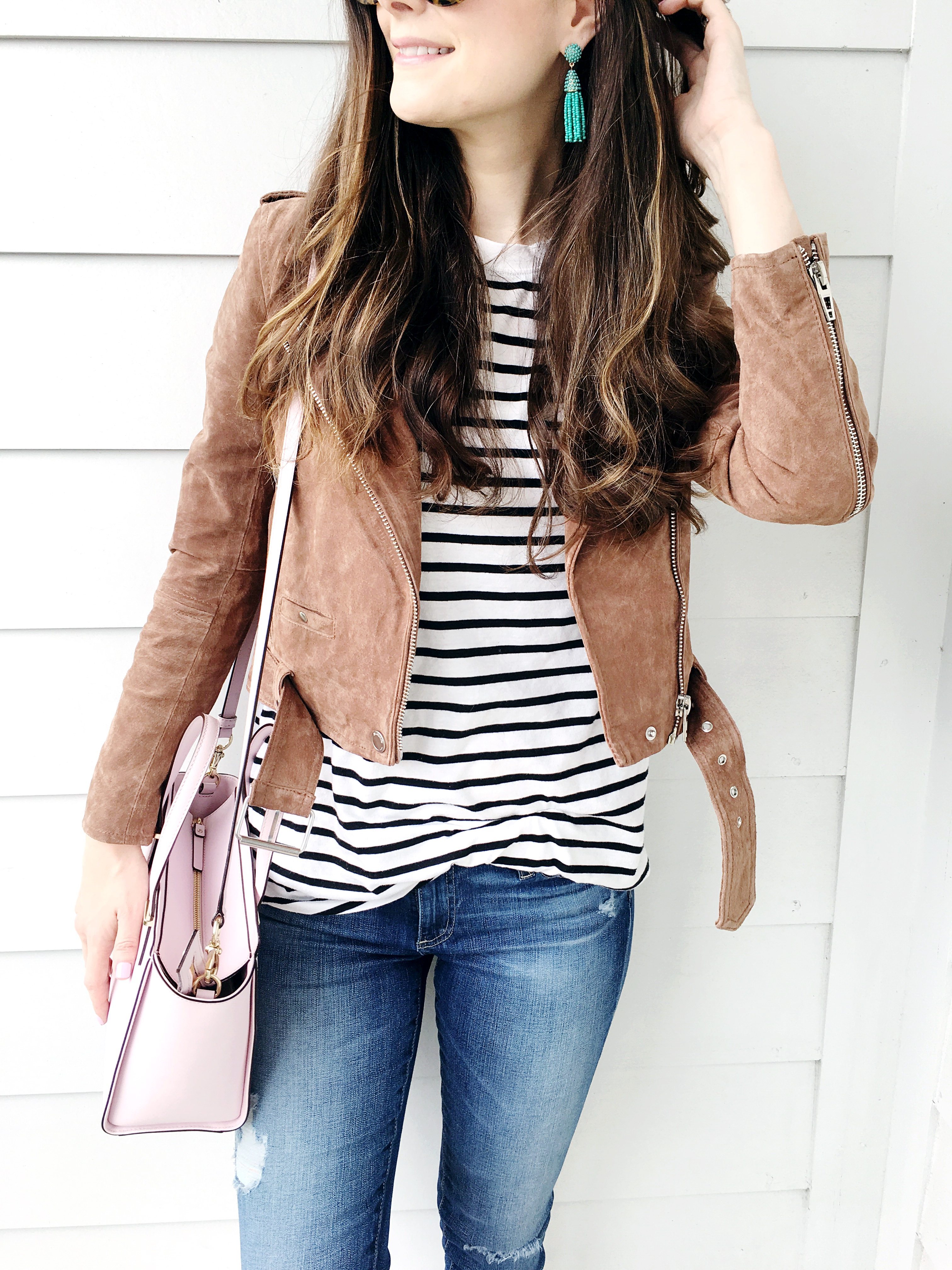 Pointed-Toe Robin Glitter Ballet Flat
These are the sweetest ballet flats to ever ballet flat. I wore them to work for the last few weeks and also with my Thanksgiving outfit (above) and they're beyond perfect and for 50% off, you must have them. The glitter stays on well and they are higher quality than some of the other glitter shoes you see at other retailers.
 Balloon Sleeve Ruffle Sweater
I haven't shopped at Express in a long time but this sweater stole my heart. I purchased it in both the oatmeal color and red and will decide to keep one or both when they arrive. I'll keep y'all updated!
Ballard Barstools
I ordered another counter height dayna barstool from Ballard since we are getting rid of Lincoln's highchair. They're n major sale right now — see here. We ordered this chair for Lincoln so he's still safely strapped in when he's eating.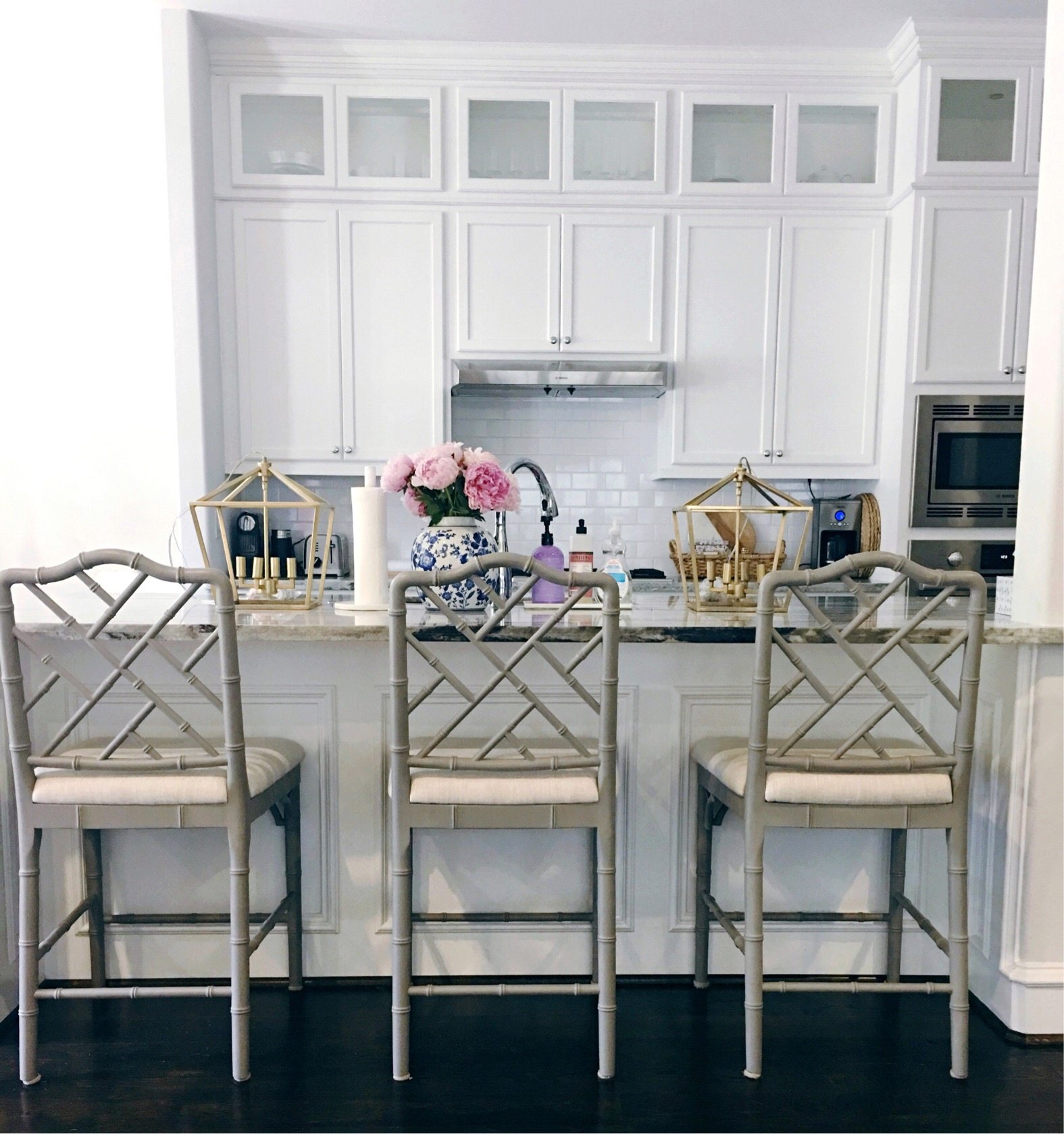 I hope y'all enjoyed this post! Before I go, I have to share that I painted my nails with OPI's "dutch tulips" for Thanksgiving and it is the BEST red. Bright and festive! If you don't own this color, order it and thank me later.
HAPPY SHOPPING!


Shop the Post